Skirts are some of the most popular wardrobe staples for any woman. But, sometimes, it can be a little tricky styling your skirt in a way that will be both stylish and comfortable. If you (as any other woman) have doubts about how to wear your skirt in the most stylish way ever, then scroll down the page and you will get inspired by our gallery.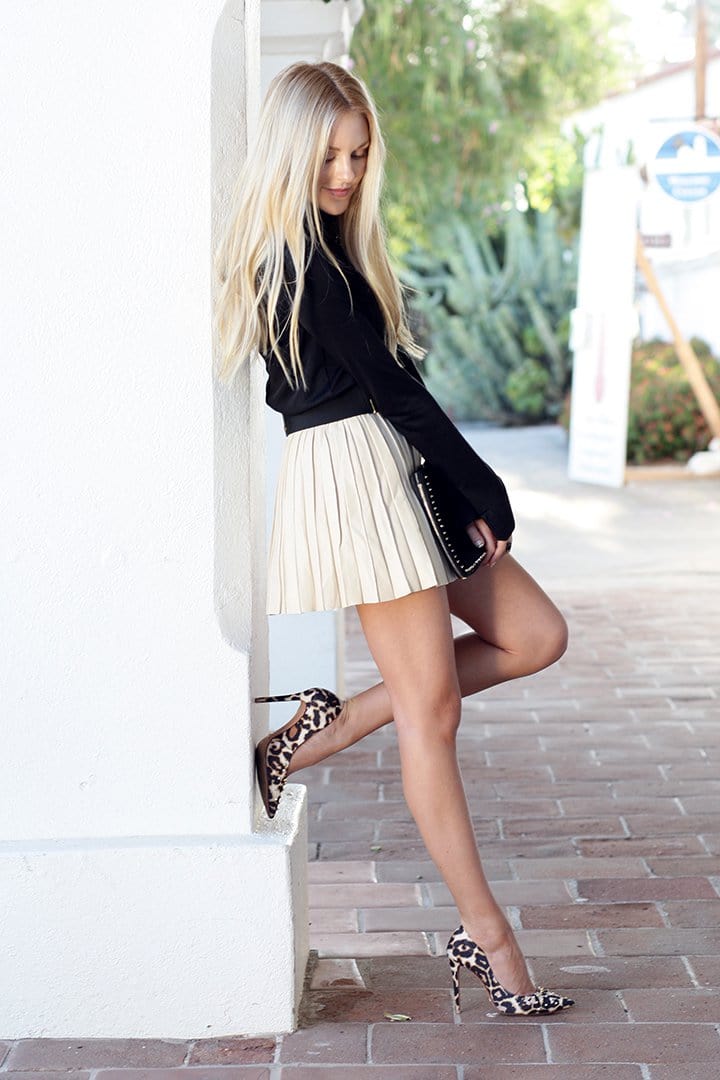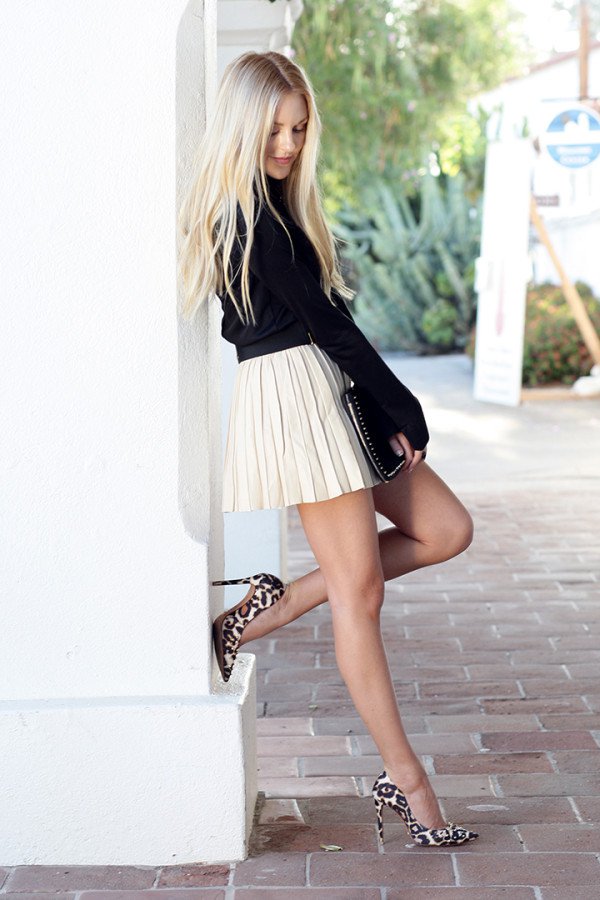 source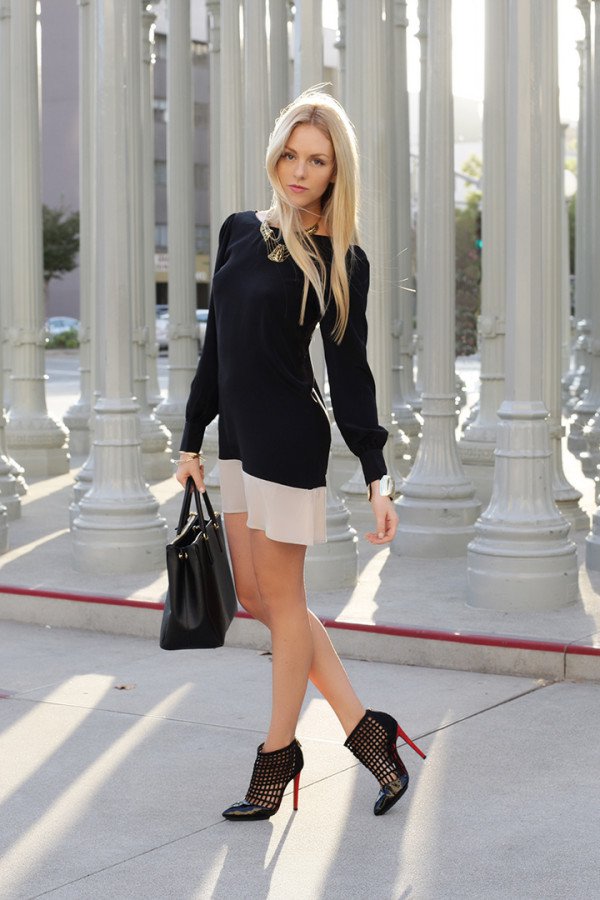 source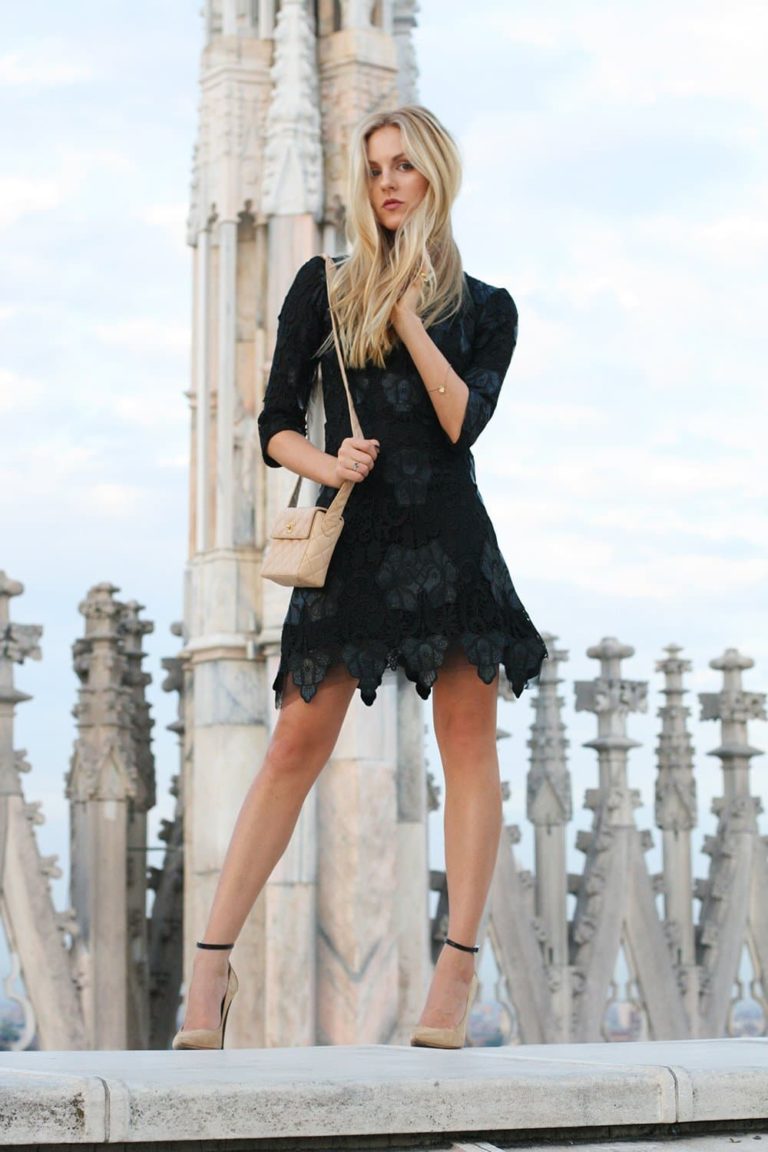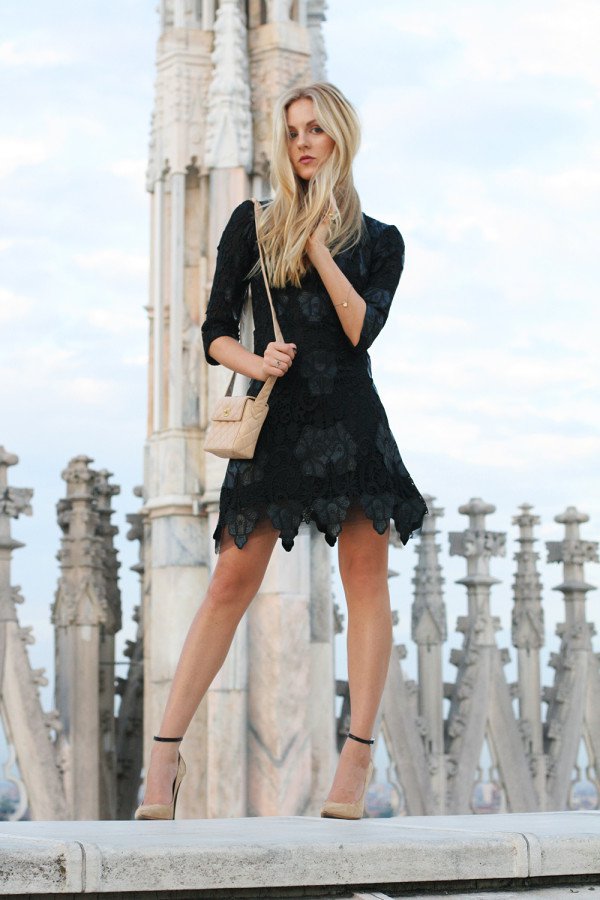 source
Pencil skirts magic
In 1954, Christian Dior revolutionized woman's fashion with the creation of the world's first pencil skirt. Since then, modern women have been wearing the trend of pencil skirts to express their femininity, sexiness, and high fashion taste. There is no woman who can resist this garment that would flatter any woman's body. Dress it up or down for the office or a night out with friends. To accentuate your figure, pair your pencil skirt with some knockout heels. For women with petite figures, opt for a skirt that falls on or just above the knees. If you want to achieve a more casual look when wearing pencil skirts, choose a denim pencil skirt and pair it with a colorful crop. For a business look throw on a tight black pencil skirt and slippery satin blouse.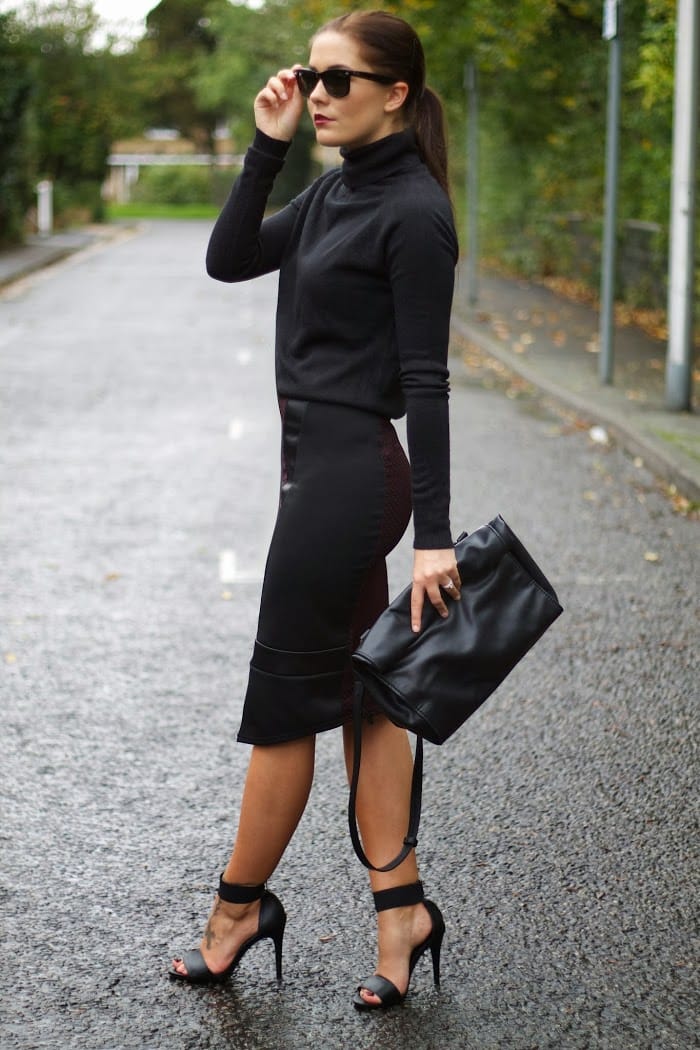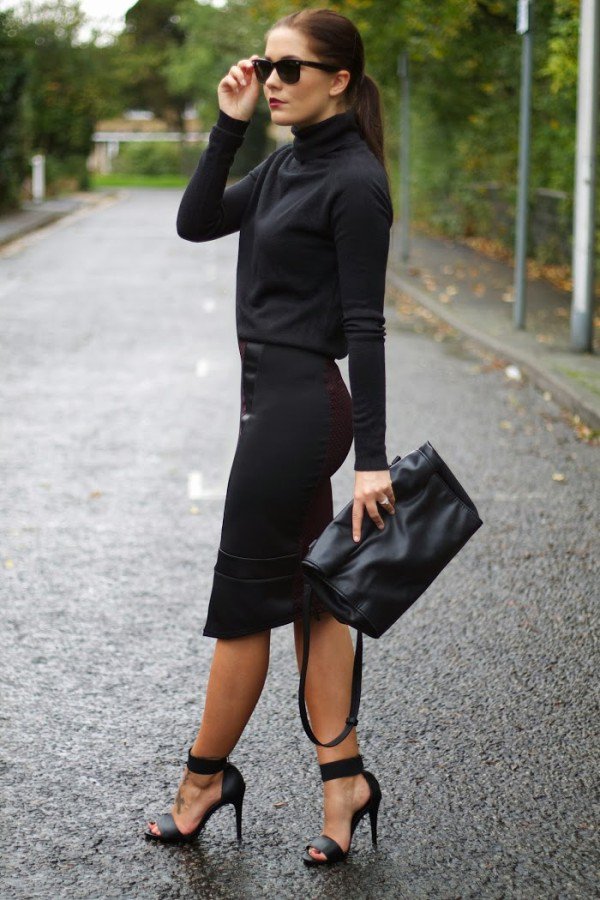 source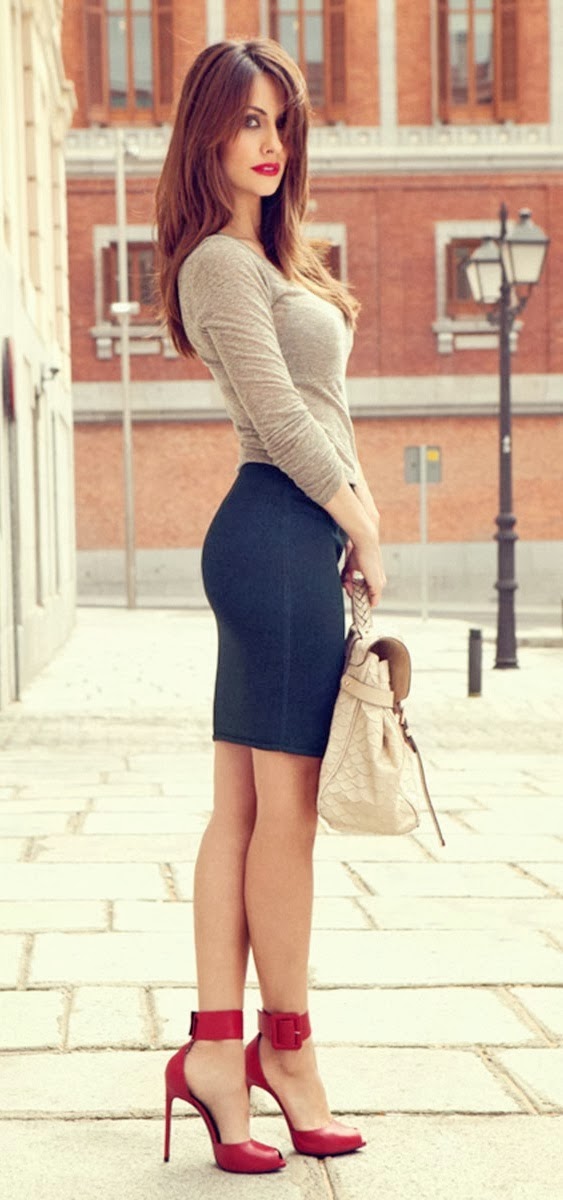 source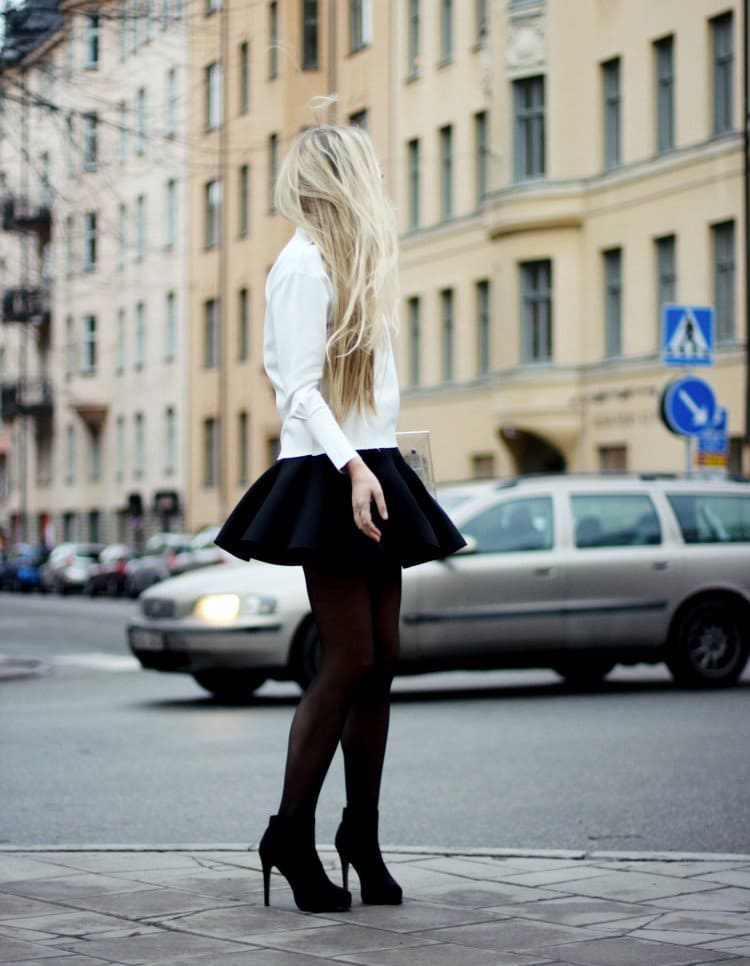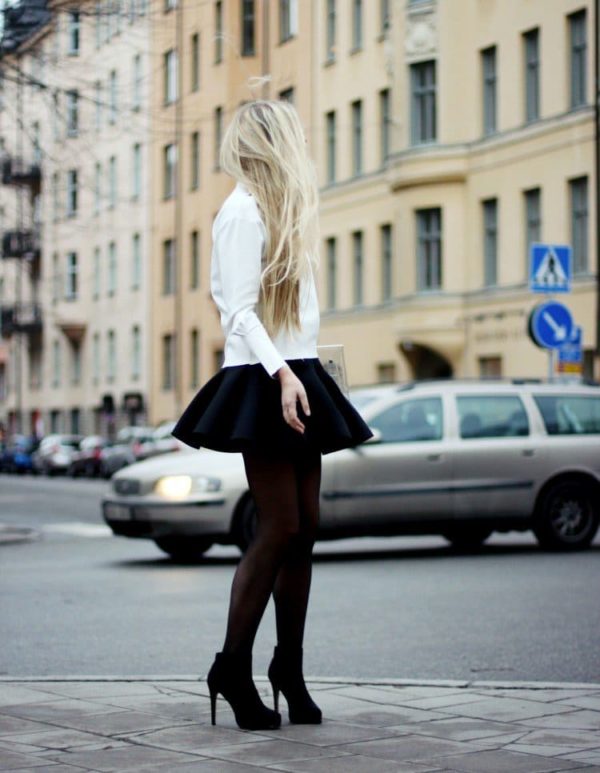 source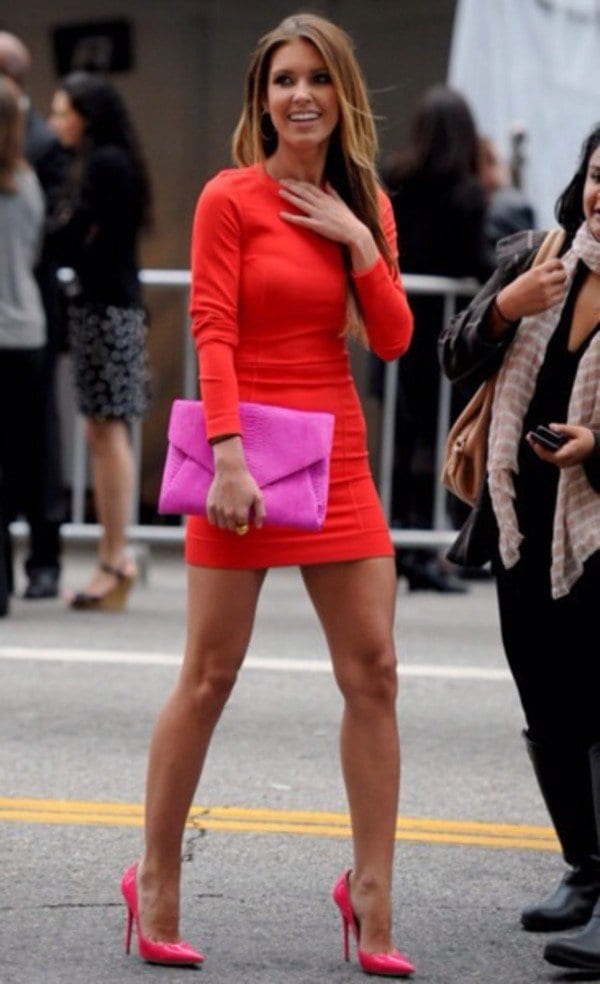 source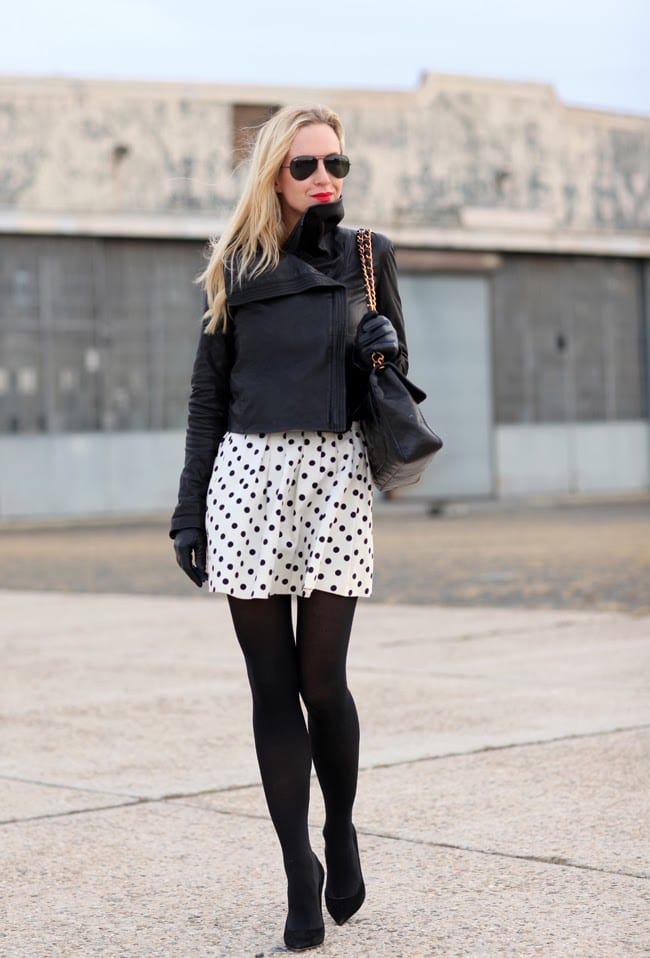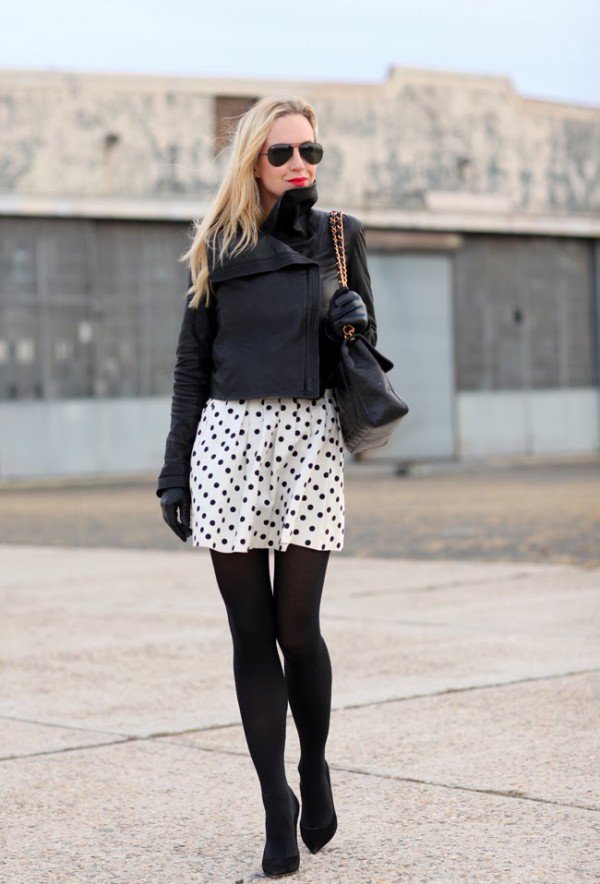 source
Keep it all in black!
There is no combination more timeless than the monochromatic all-black look. It is definitely the most favorite way for wearing skirts for most women. You can rock the look both during the summer and winter seasons. During warmer months opt for a mini black skirt and a sleeveless blouse as well as heels or flats according to the occasion. For the colder months, you can wear your monochromatic all-black outfit with a mini or maxi skirt and over-the-knee boots. A pleated midi skirt paired with a black turtleneck can also be a perfect choice for keeping you warm and stylish during winter.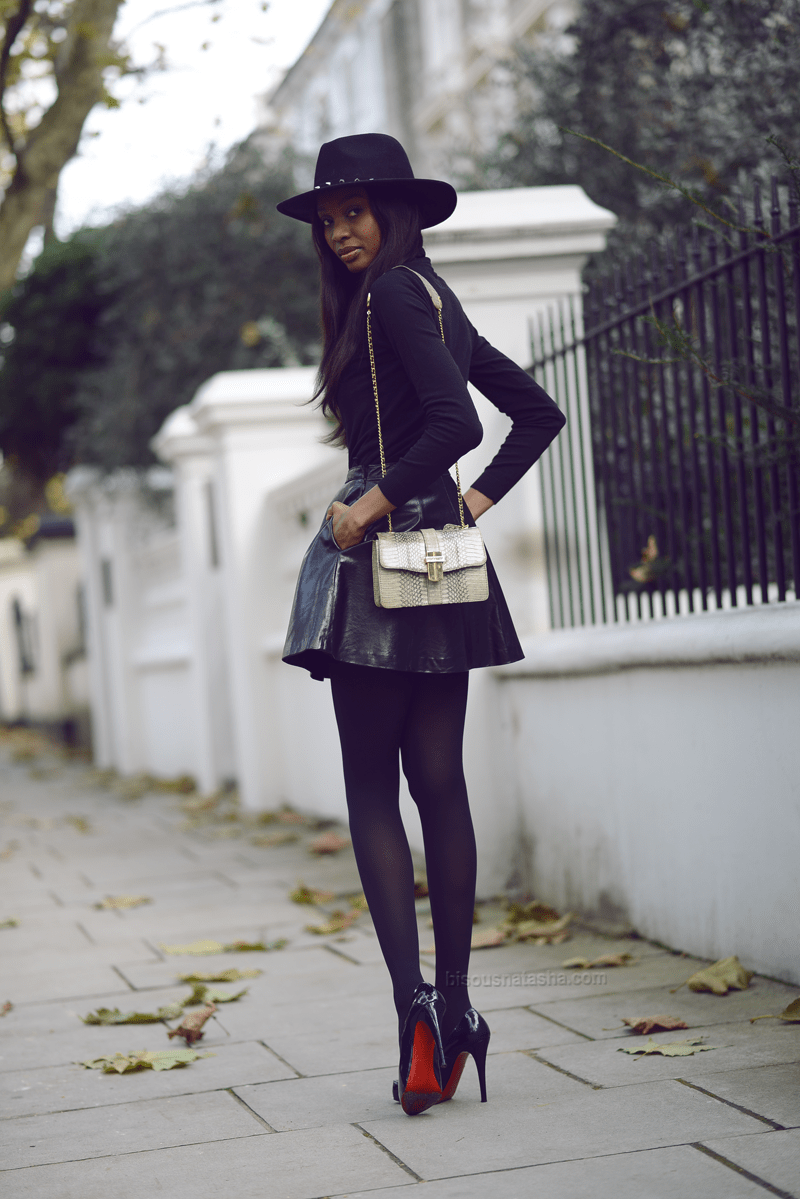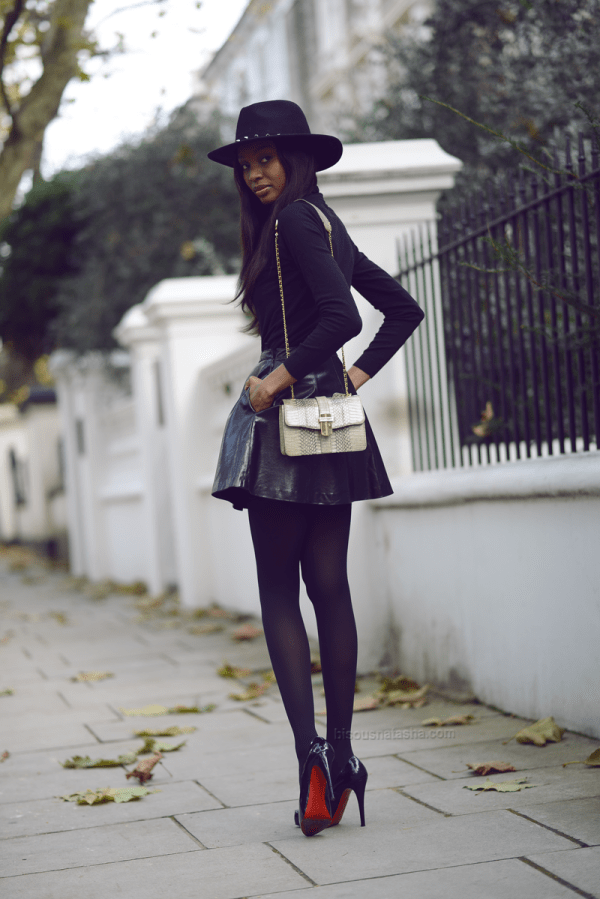 source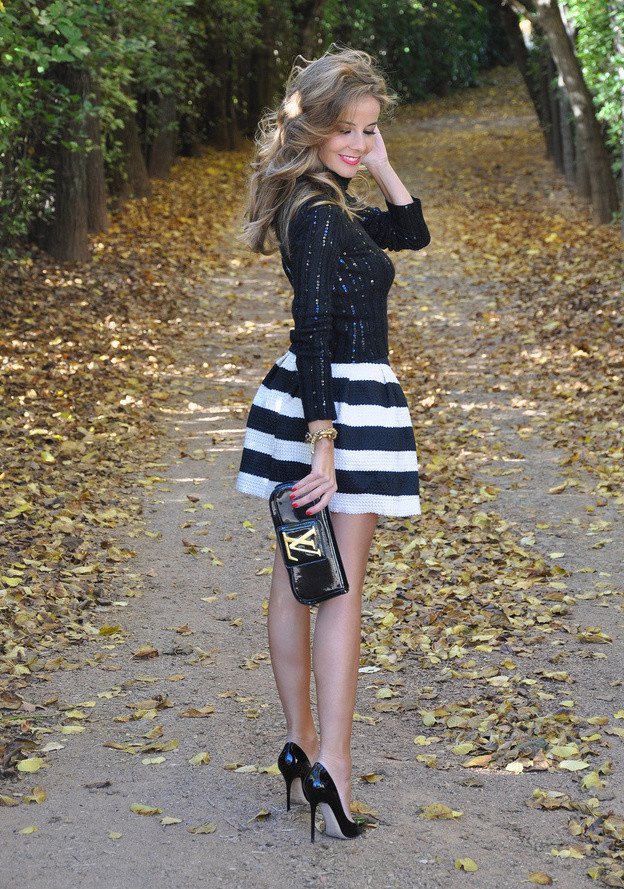 source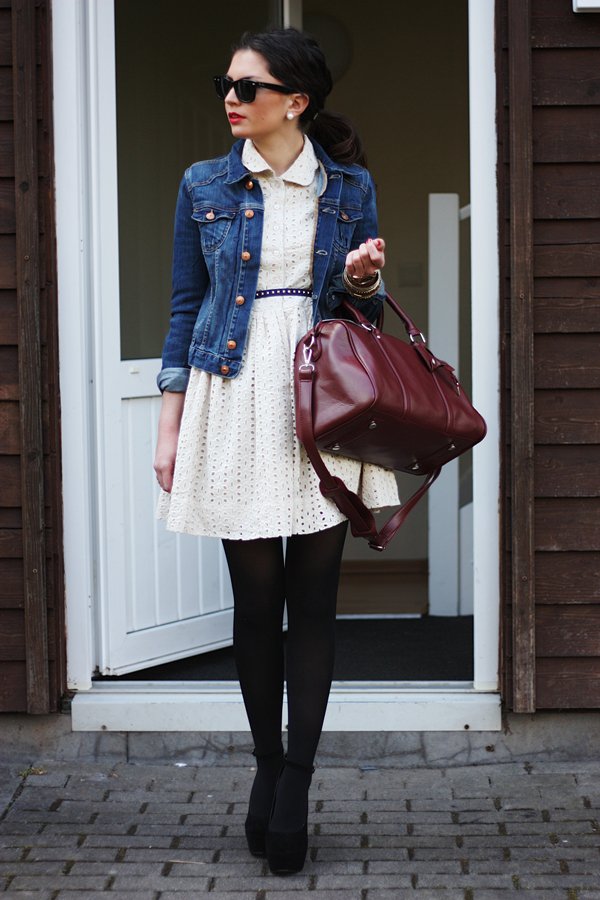 source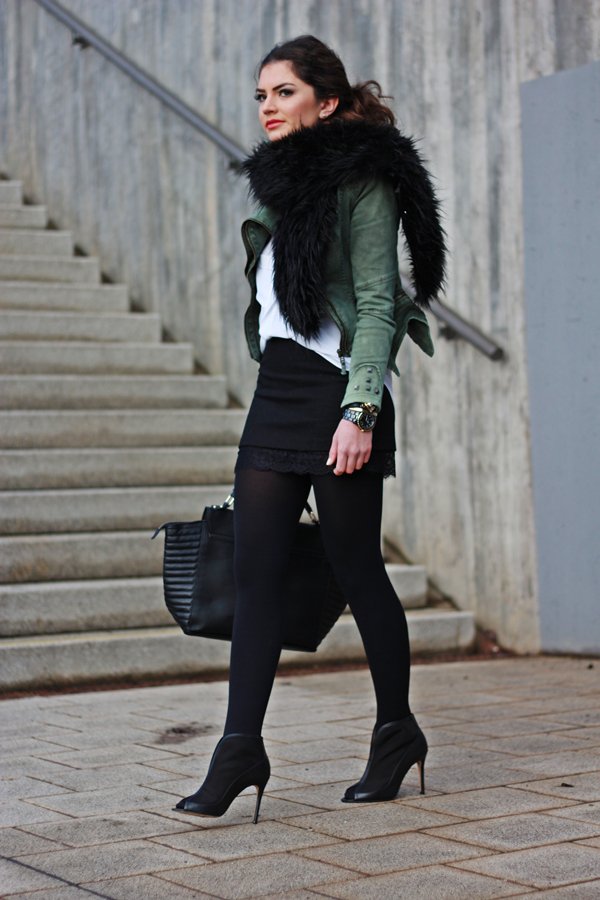 source
Maxi skirts  and button-down
Are you searching for the most casual way of styling skirts during summer? Then, you should opt for a maxi skirt. They are the best choice when it comes to styling beach looks during summer. Pair your maxi skirt with a button-down and create the most flirting summer look ever.  Pleated maxi skirts are so dreamy and amazing, and the button-down balances out the floaty feet. Choose a skirt in solid color and opt for a white button-down. There is no combination that screams summer more than this one. Add a belt on the waist to accentuate your figure.
source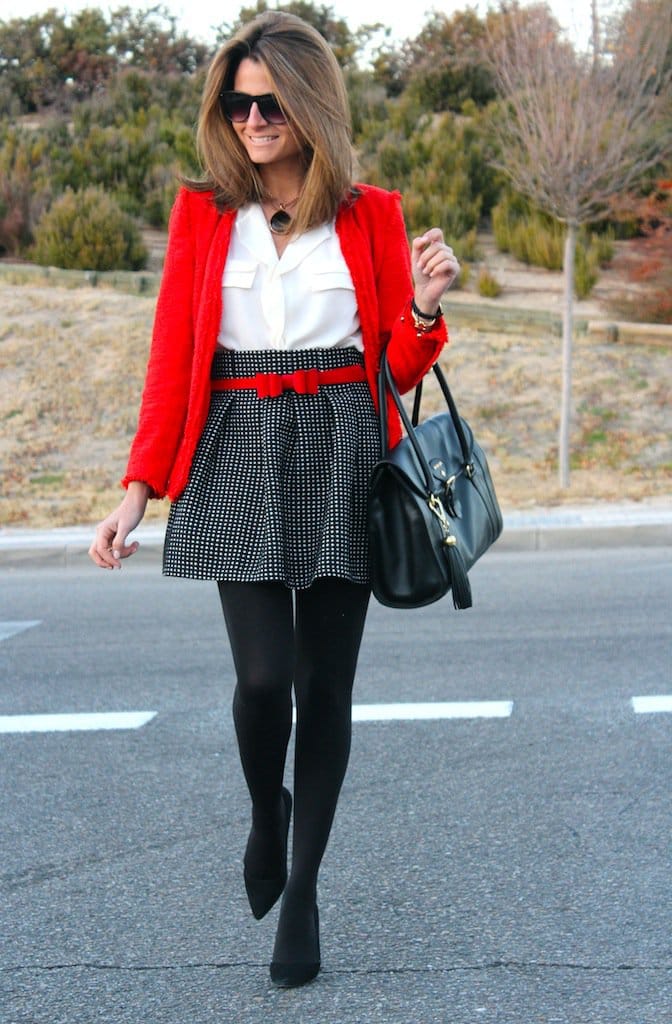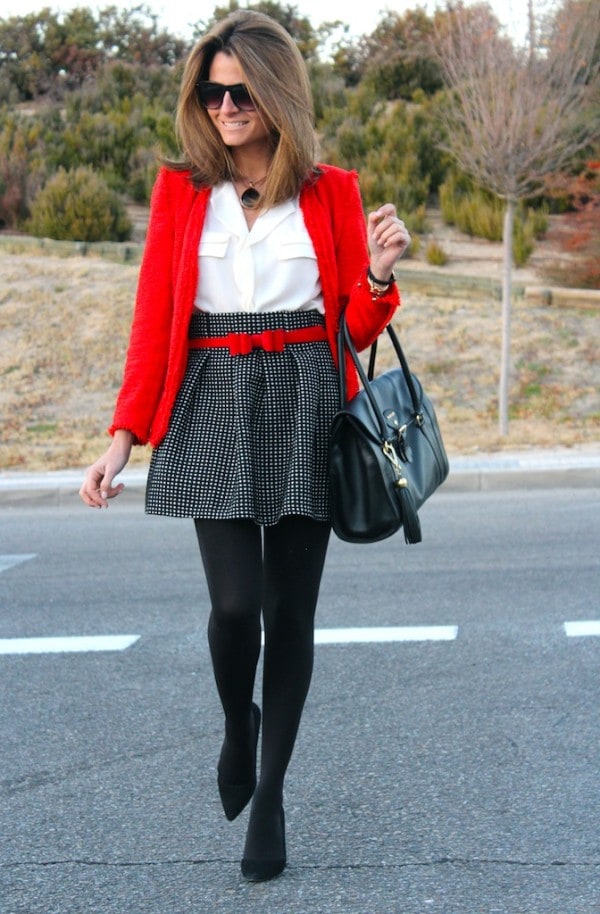 source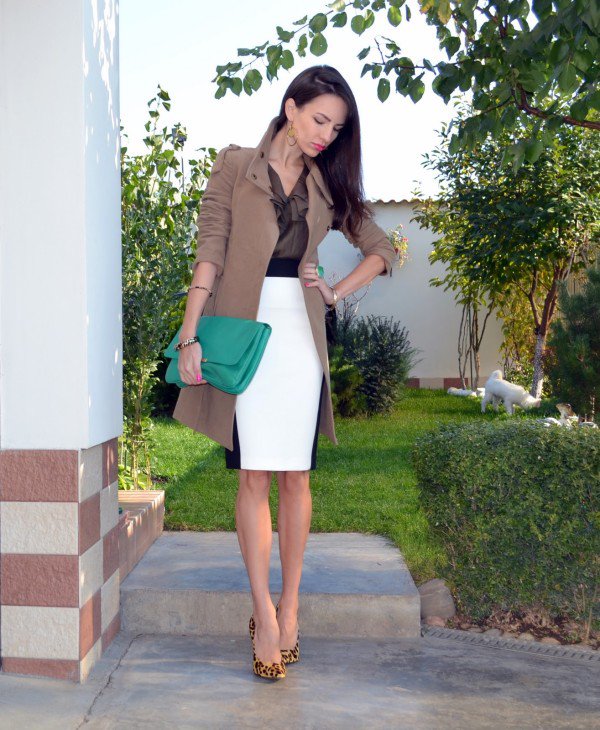 source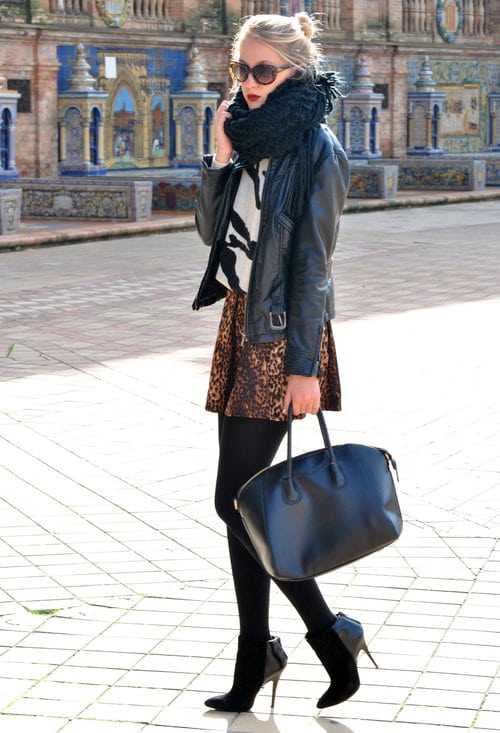 source
The power of grey
Does grey seem too boring for you? If you wear it the right way, it is not boring at all! Are you searching for the best monochromatic fall looks ever? You have already found them! A monochromatic grey outfit is a perfect way to rock some chic fall look. It is also one of the best ways to style midi skirts during fall. Pair your grey midi skirt with a sweater in the same shade and add some shining heels. You can wear this look both for a casual party with friends as well as for the office. Add a grey coat over the outfit for colder winter days and change the heels with knee height boots.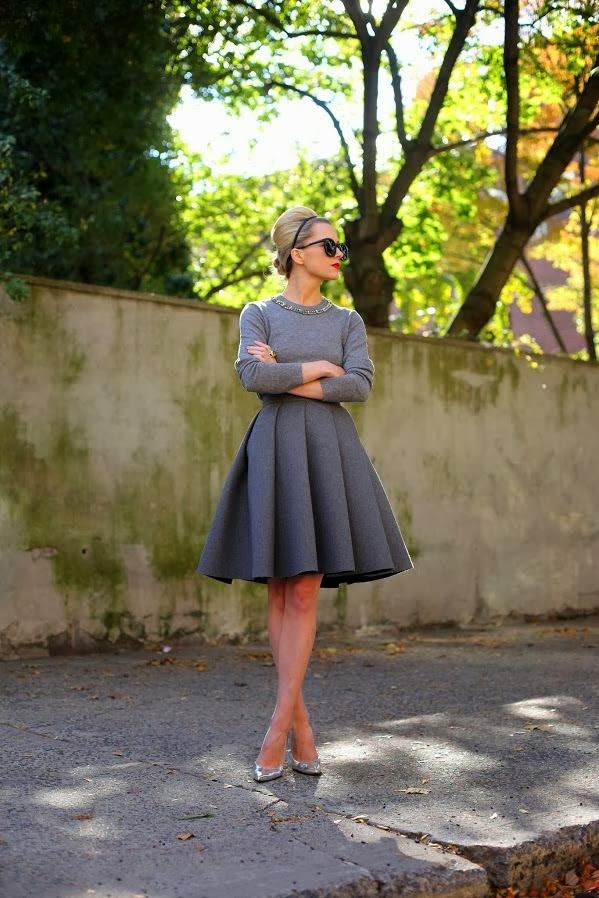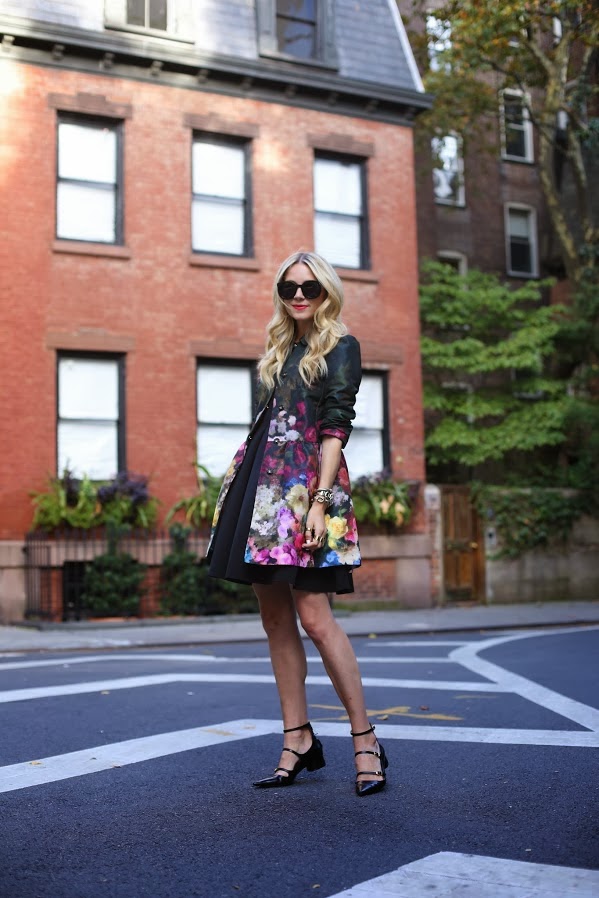 Mixing two bold colors together
Do you think that mixing two bold colors together is so hard to imagine? It is not at all. And, the result is definitely stunning!  Mixing two bright colors together does not eliminate the chicness of your outfit. This season everything is in the sign of bold colors so you are allowed to experiment with bolder hues. Wearing pink and yellow may seem strange to you, but believe us, mixing these two colors in an outfit together is always a winning combination. A yellow skirt paired with a pink top can make you look sophisticated and so elegant. Choose a skirt with a midi length and a crop top to create an eye-catching ensemble that will grab attention wherever you appear. There has never been a more stylish way of wearing skirts than this one. Don't miss trying it.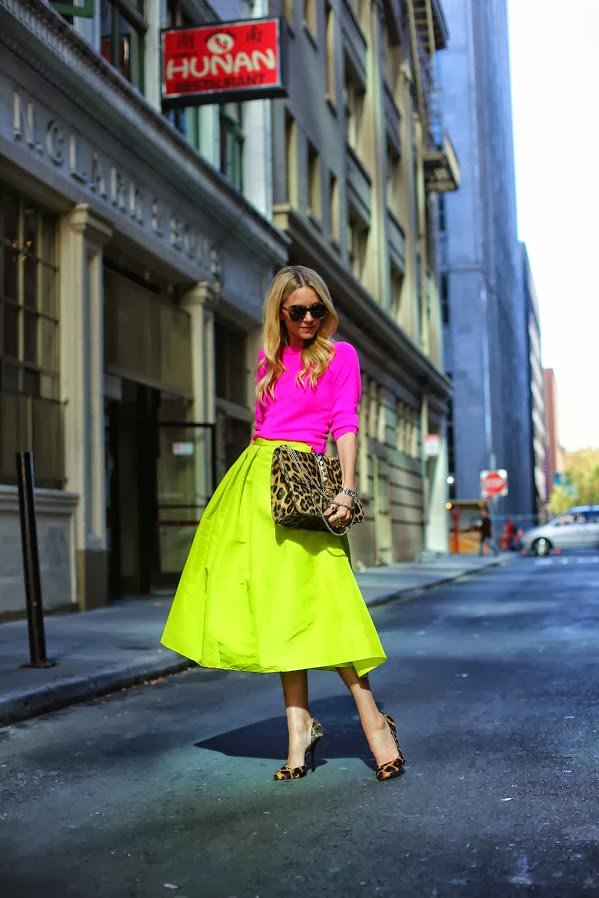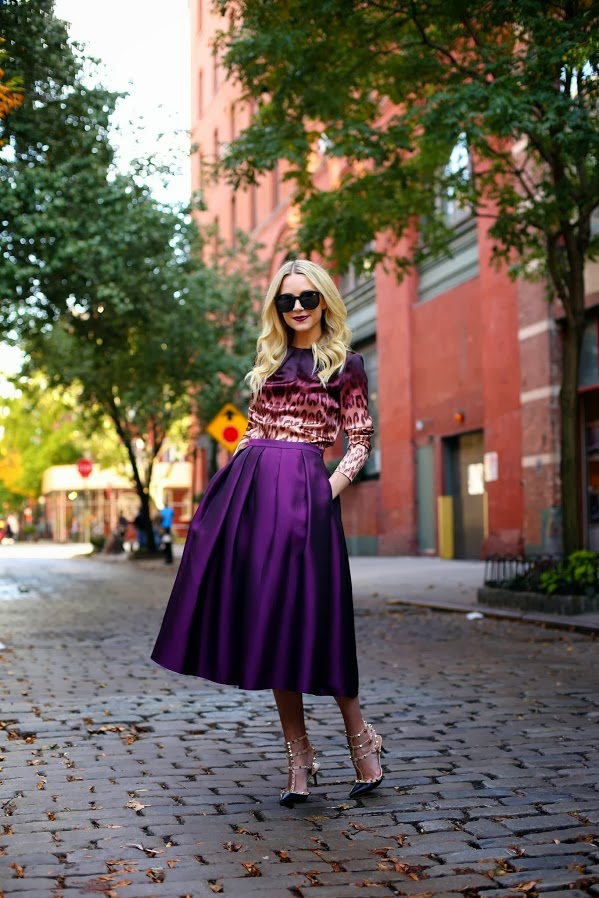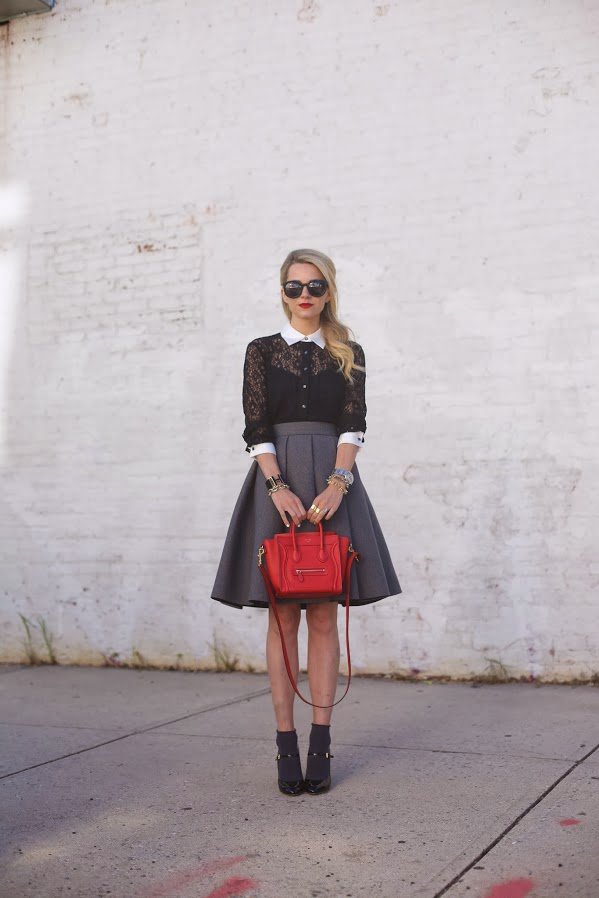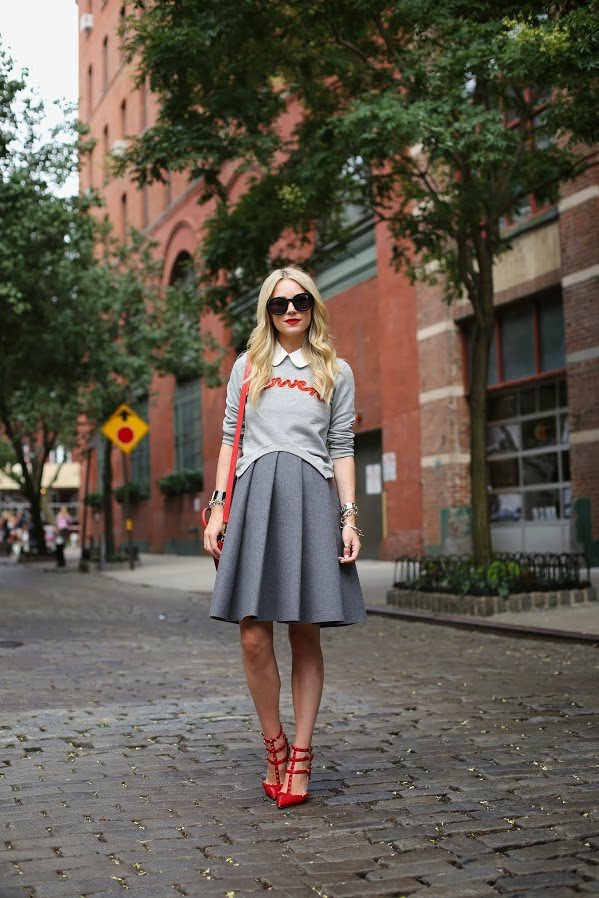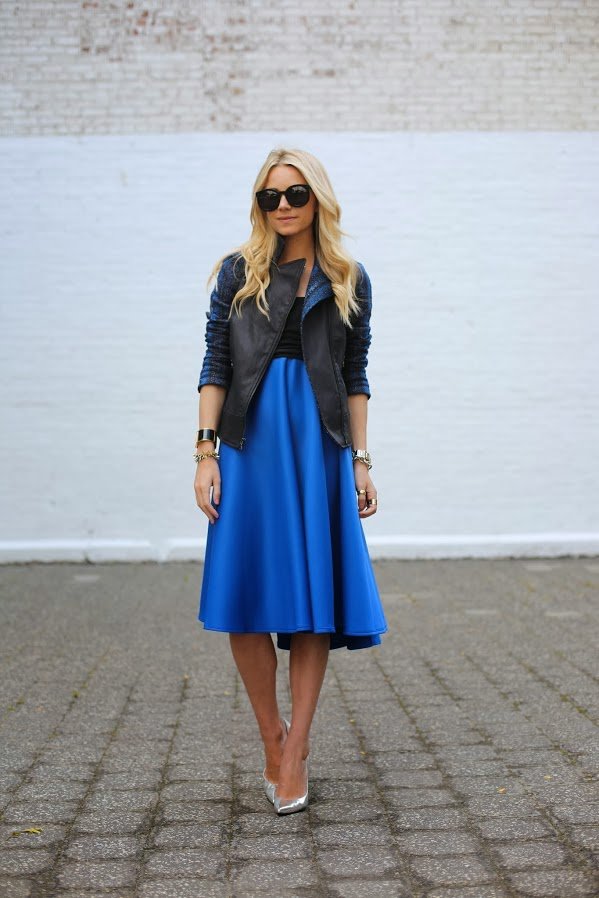 Mixing different prints and patterns
Have we already told you that mixing different patterns and prints is going to be a total hit this season? If you were afraid of mixing two different patterns together, you will be glad to hear the good news. Now, you are allowed to do it. And, not only you are allowed, but you will definitely adore doing it. Mixing different patterns is one of the best ways to style skirts this spring. All you need to pay attention to are the colors, not the patterns. When styling your printed skirt, start by matching the colors, not the patterns.  If the colors of the outfit look good together, then the patterns will work well together too. When in doubt, choose white and black prints. You can never go wrong with this timeless combination of colors.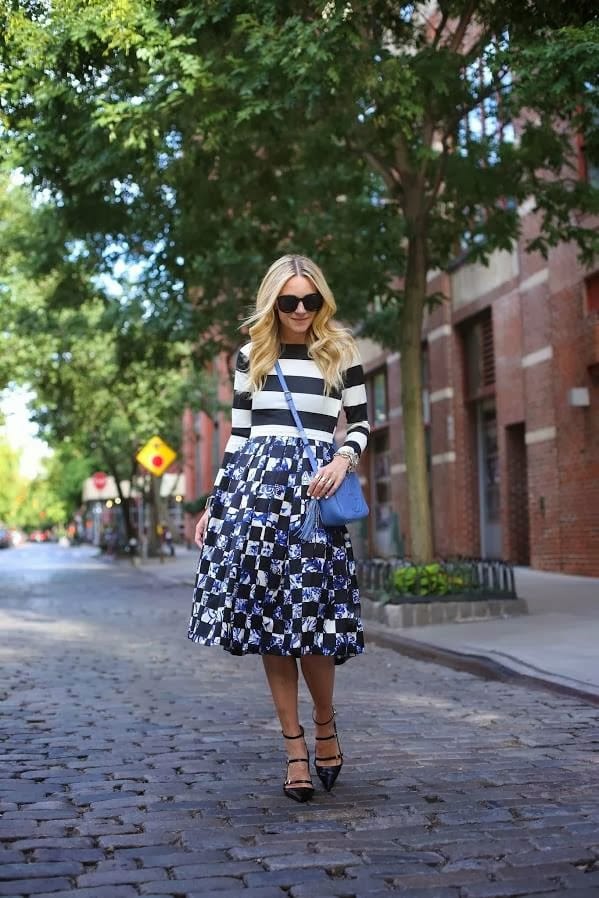 source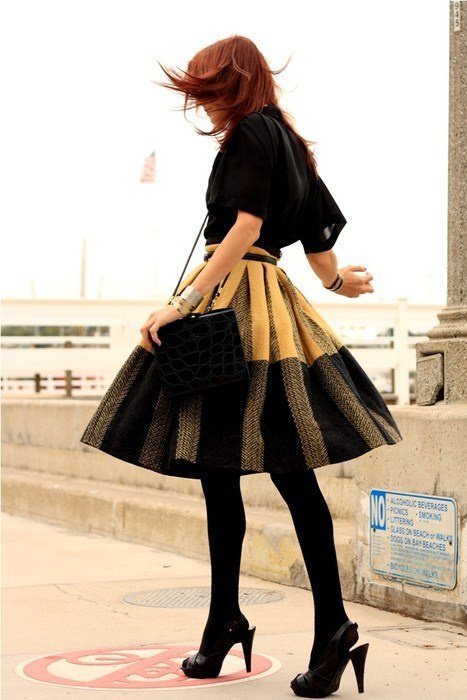 source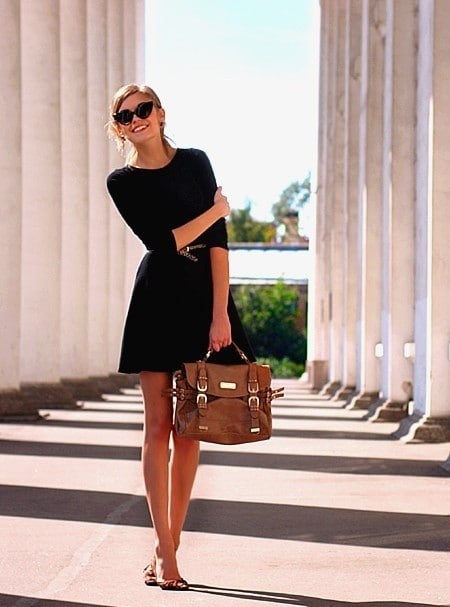 source