This winter everything is in the sign of bold colors. But, color is a pretty personal thing. Especially when it comes to your wardrobe! Most people would always stick to the timeless all-black outfits instead of choosing to insert some color to their look. They would mix some colors in the look choosing accessories, but the basic outfits will still remain black. Your wardrobe reveals your allegiance to the one color that looks classic, edgy, or avant-garde, all depending on the pieces you want to wear and how you choose to style them. Monochromatic all-black outfits are definitions of elegance, luxury, and sophistication.
However, all-black outfits can sometimes get a little boring. Wearing black from head to toe may look like wearing a personal uniform. In order to avoid it, you should look for some ways to switch things up, at least subtly. Here, we have compiled some of our most favorite street styles looks to help you out. They are all so far from boring. These all-black outfits will make you stand out from the crowd. Find the most inspiring ways to style the black pieces you already have in your closet. And, remember that black is always the new black.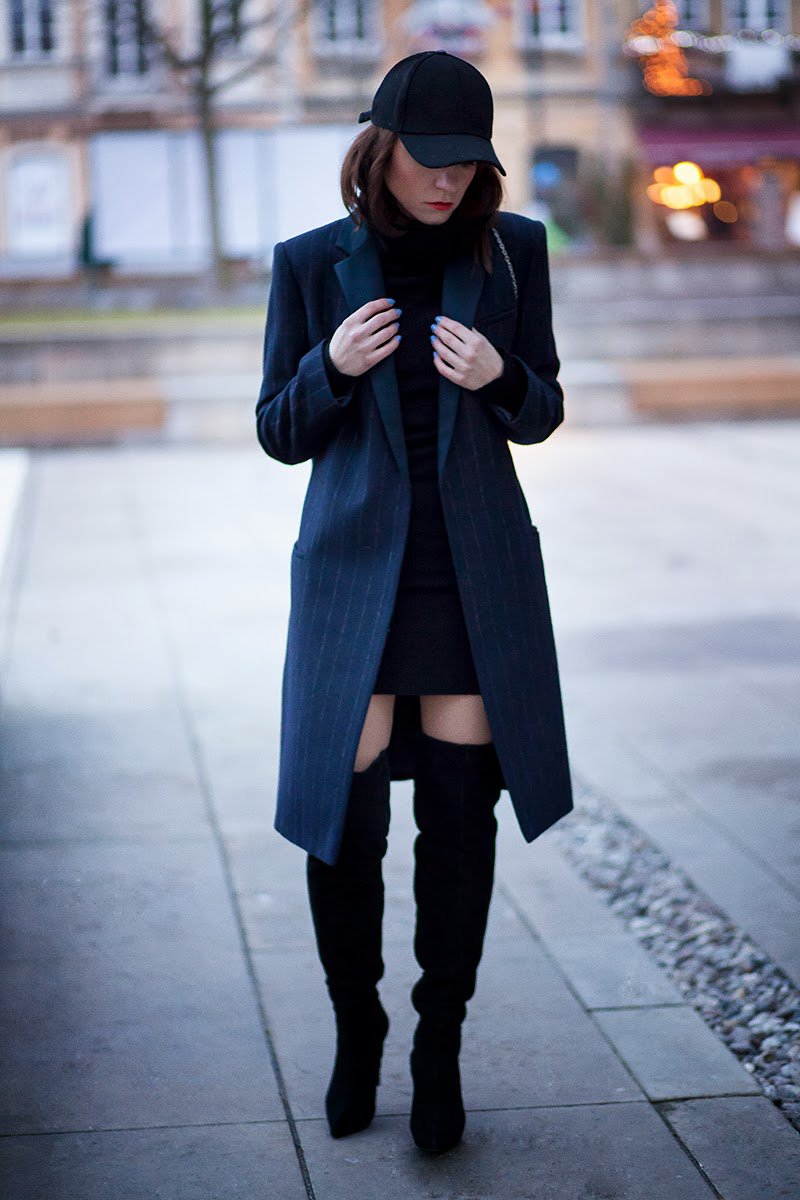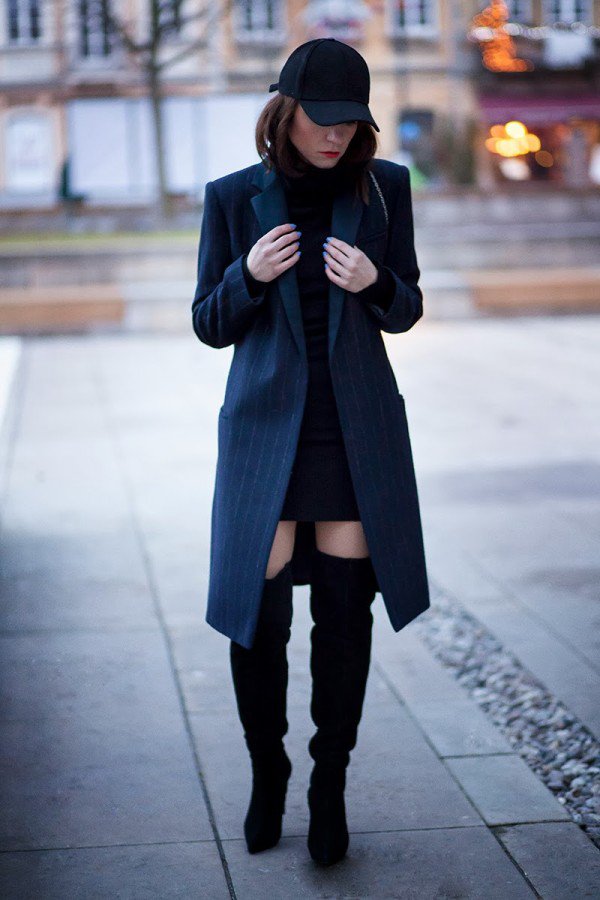 source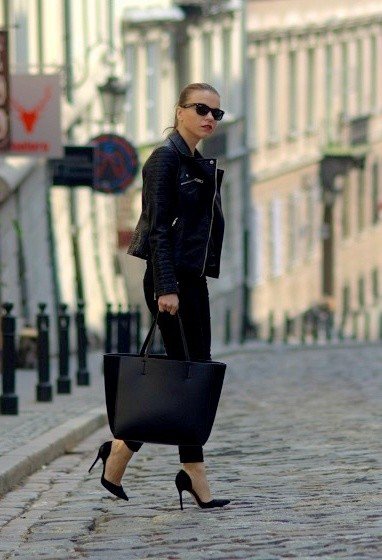 source
Show off a bit of skin
Wearing a monochromatic all-black outfit doesn't mean you need to pull out all the stops and wear gorgeous heels, a structured top, or a formal coat. You can always style casual all-black outfits. Black jeans and a black leather jacket are always a good idea to start with. Show off a bit of skin and choose a casual black dress and style it with a black leather jacket or a black blazer according to the occasion you are headed to.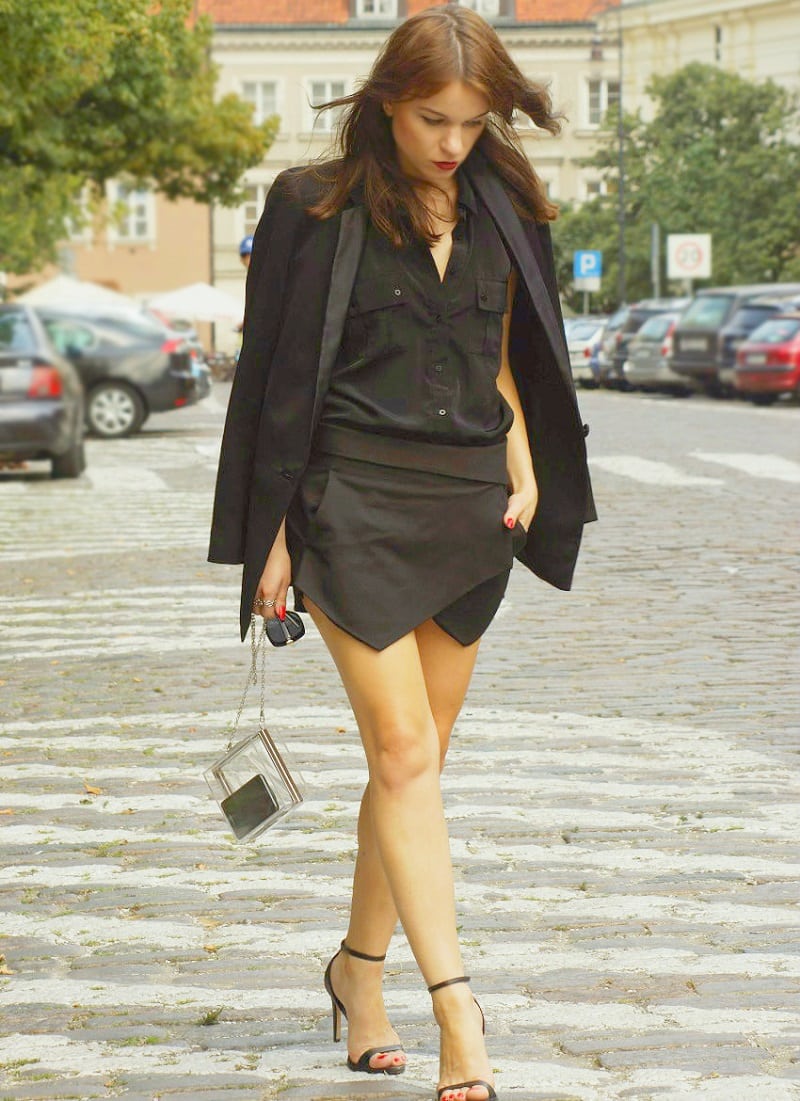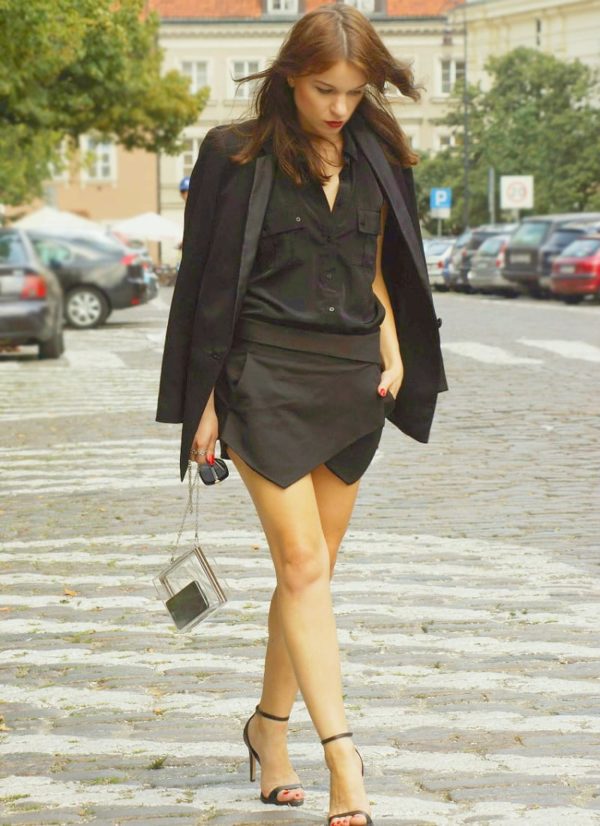 source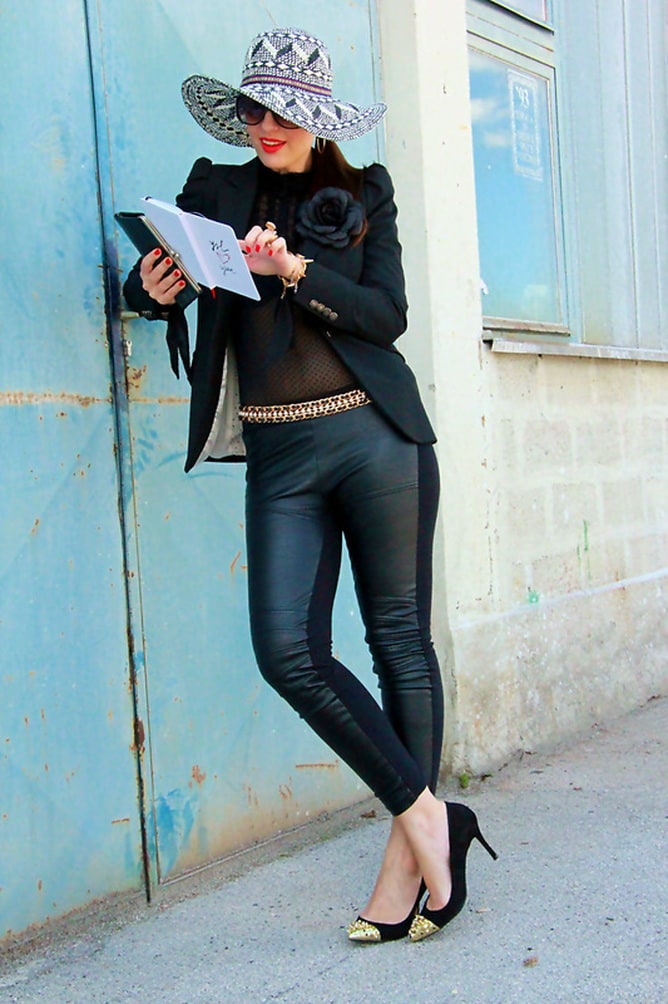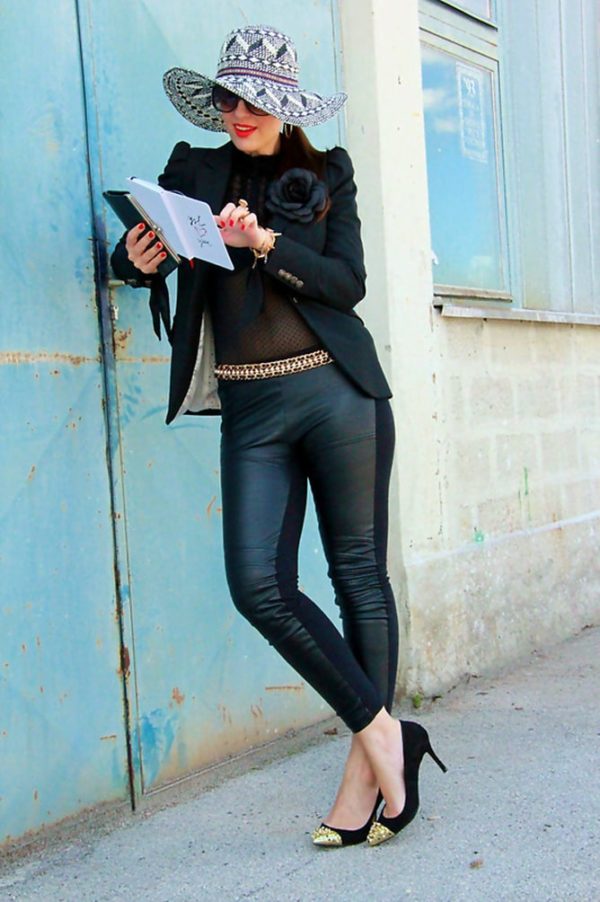 source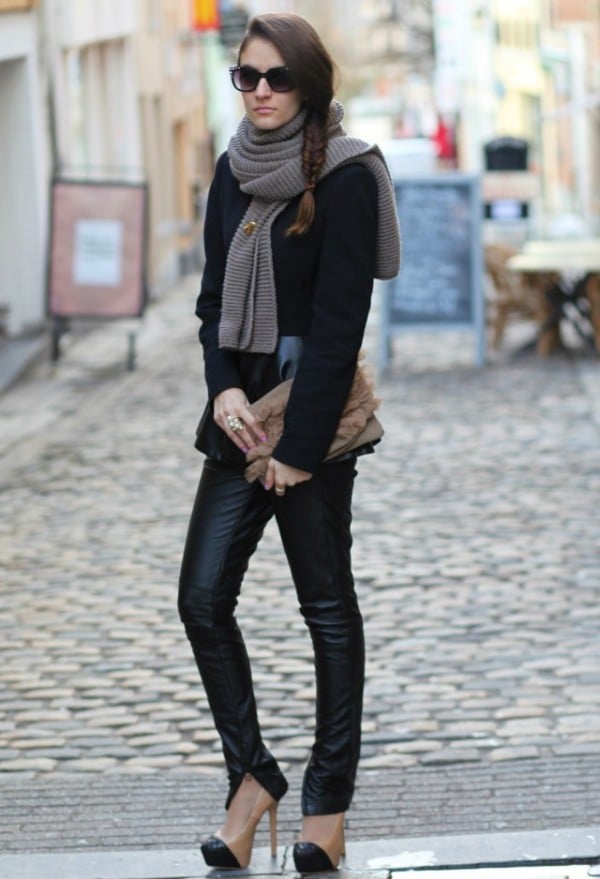 source
source
Keep things classic
How to make a statement wearing all-black outfits? Easier than ever! Choose some ultra-classic pieces to elevate the all-black look. Any black ensemble can look mesmerizing when combined with a trendy coat or some au courant footwear. Some Christian Louboutin's heels with red soles are always a good choice to make. The red sole will add color to the look just in the right place and in the right way. Slim pants and a black suit combined with stilettos are always the most classic and at the same time most elegant look you can ever style.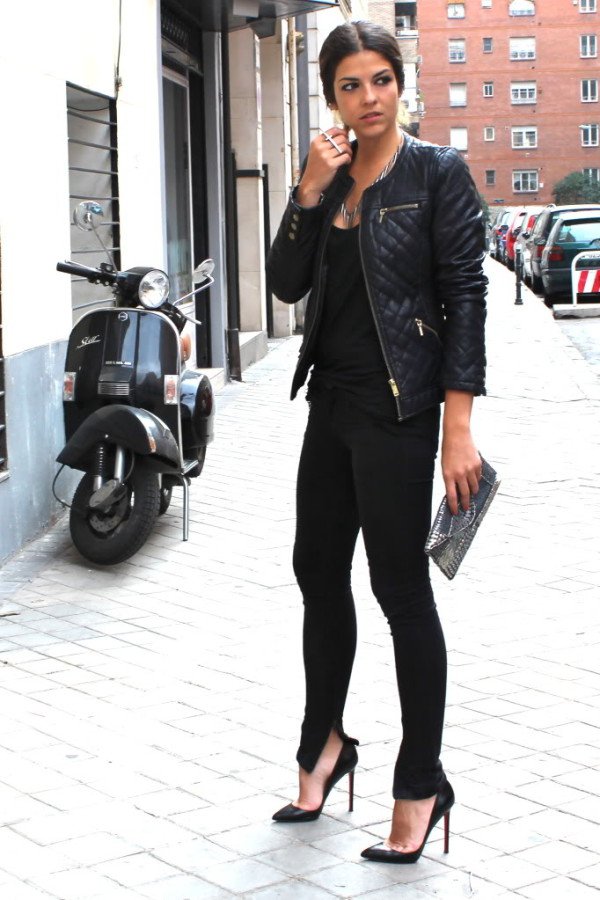 source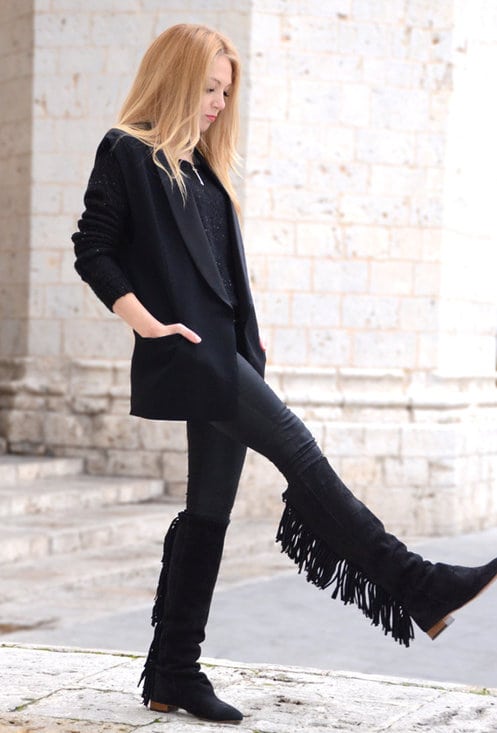 source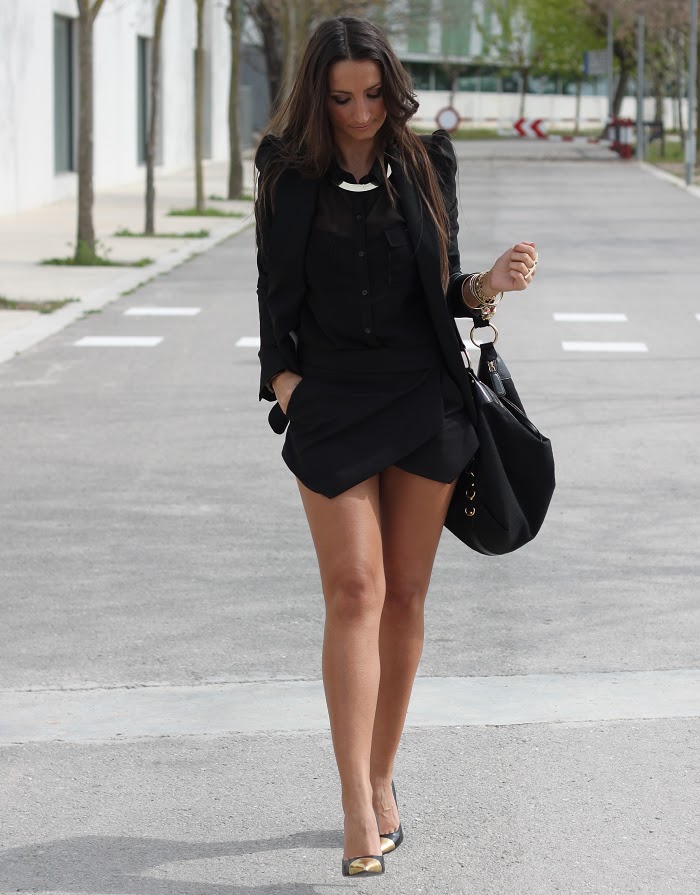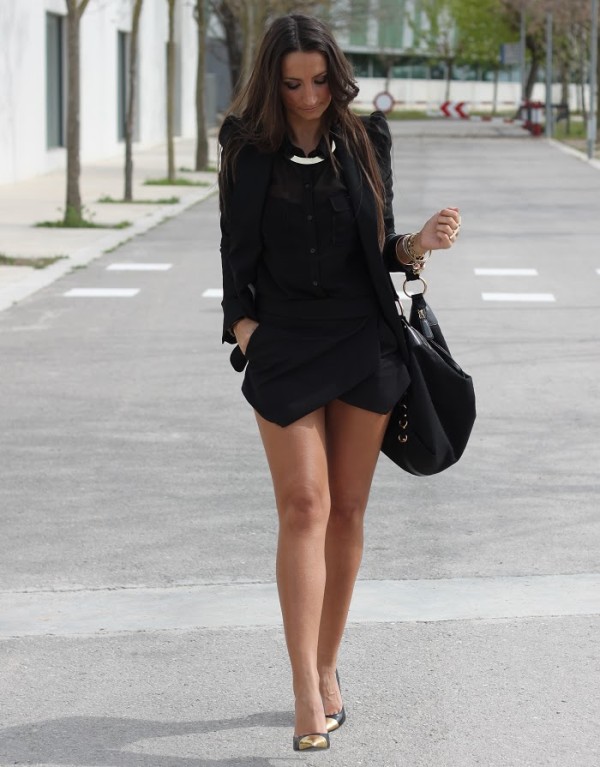 source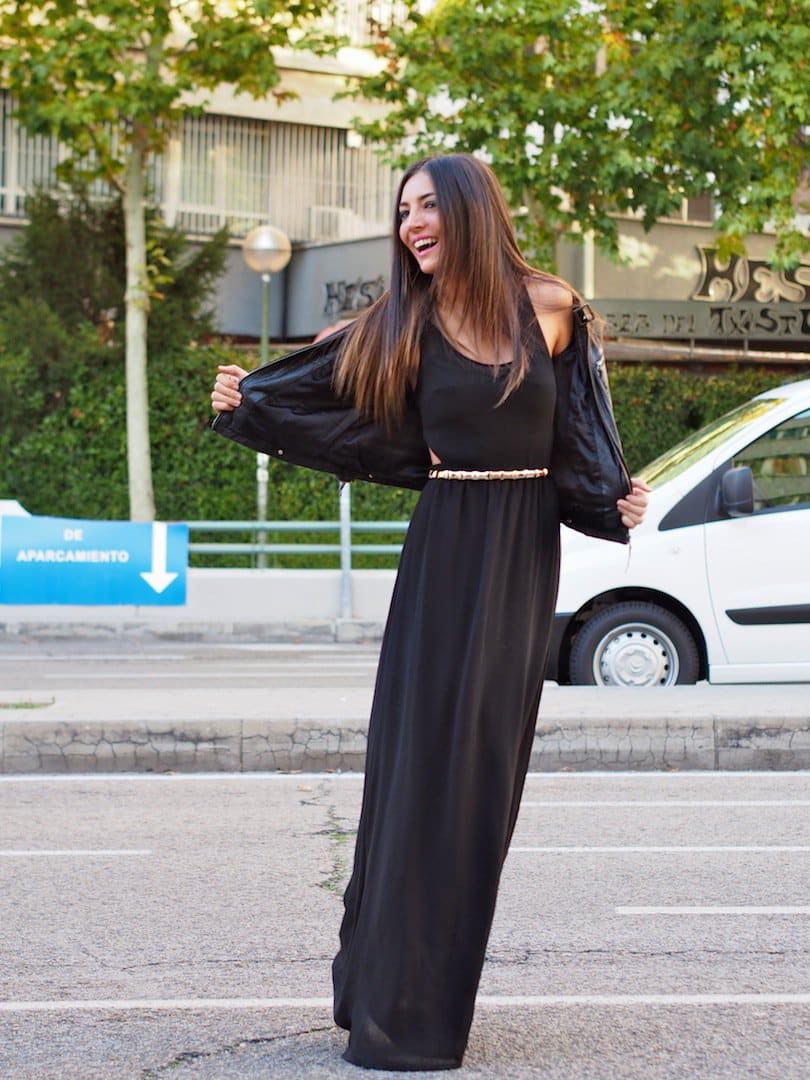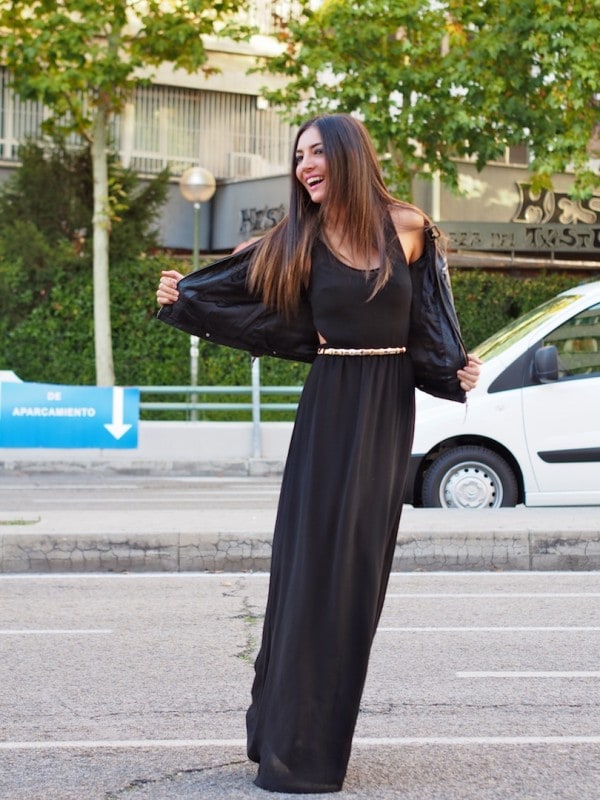 source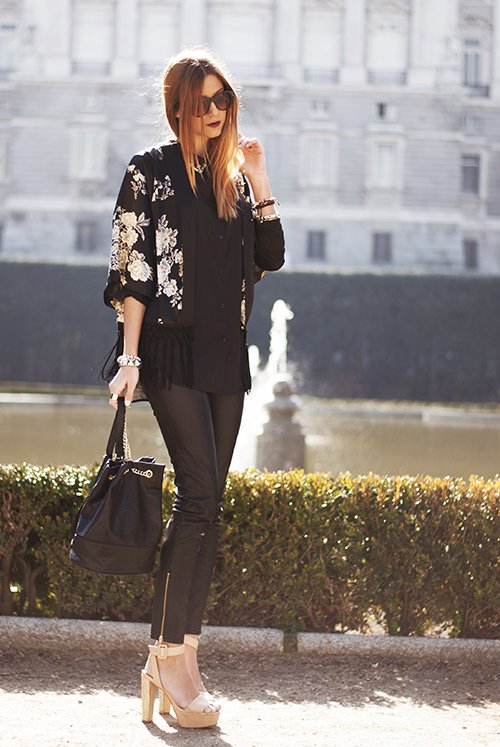 source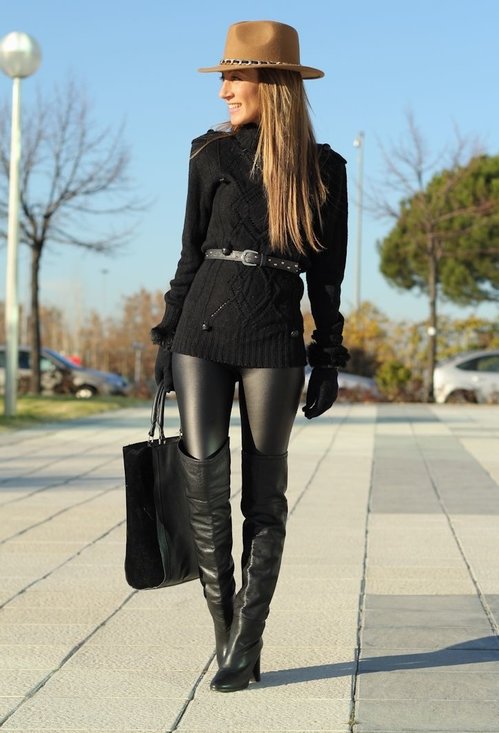 source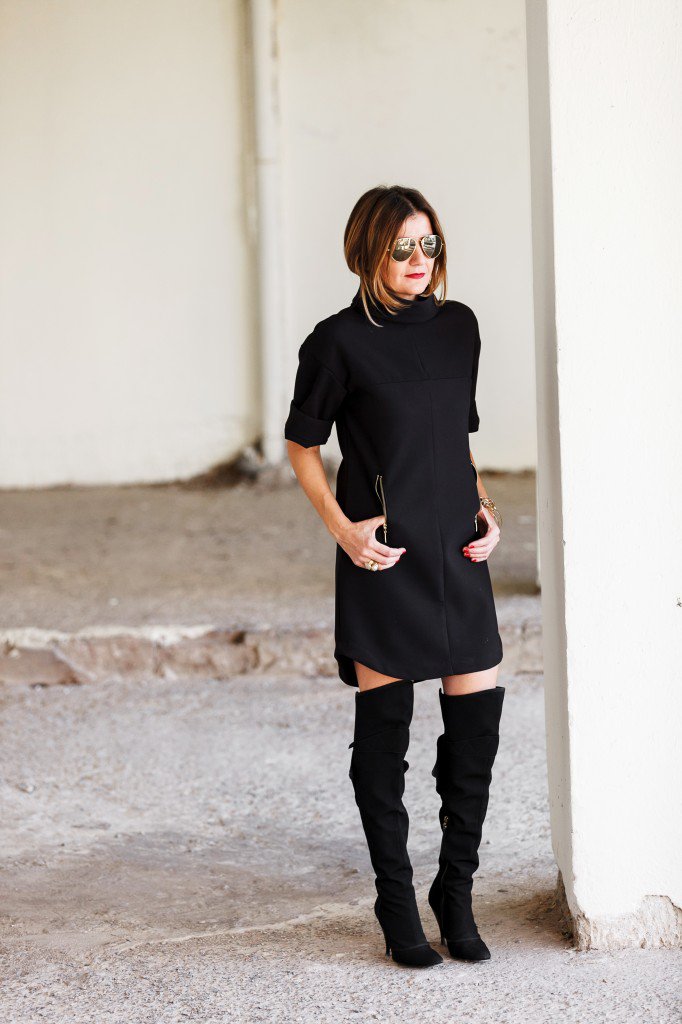 source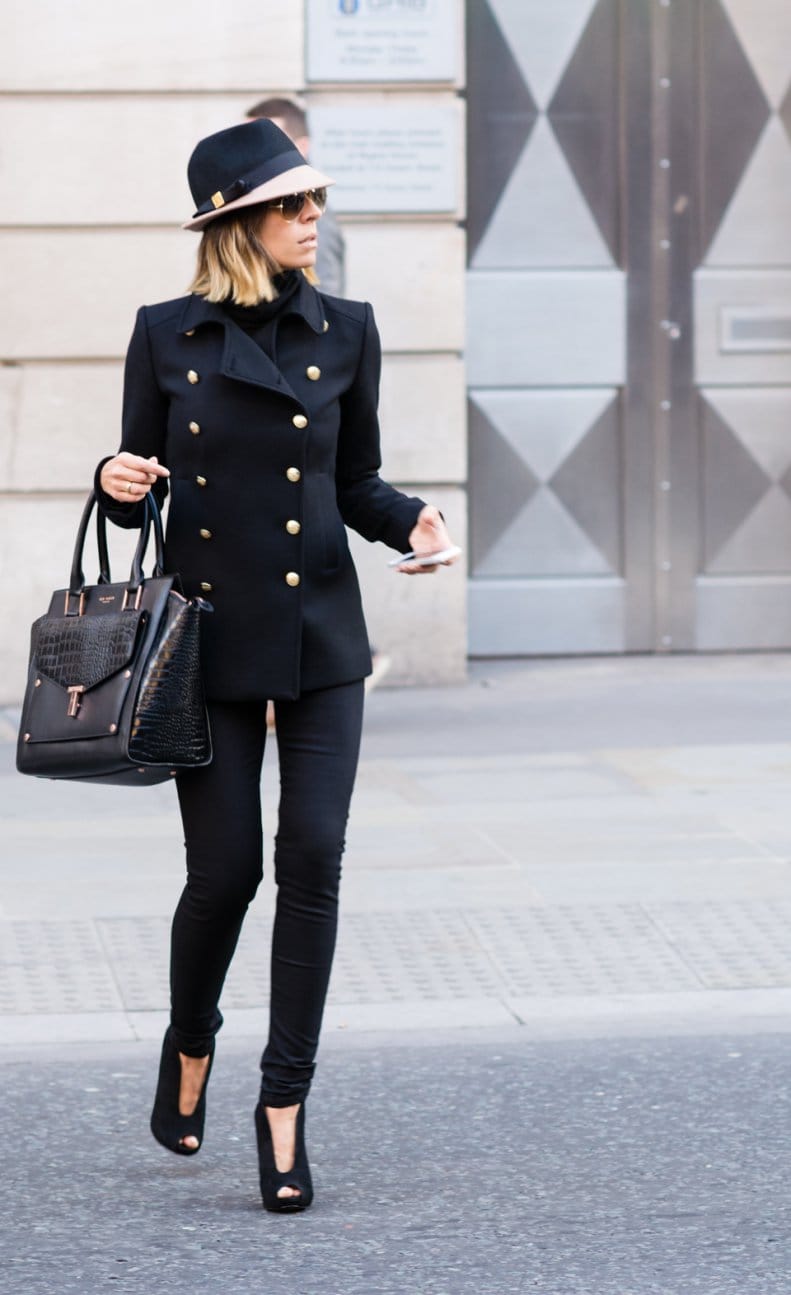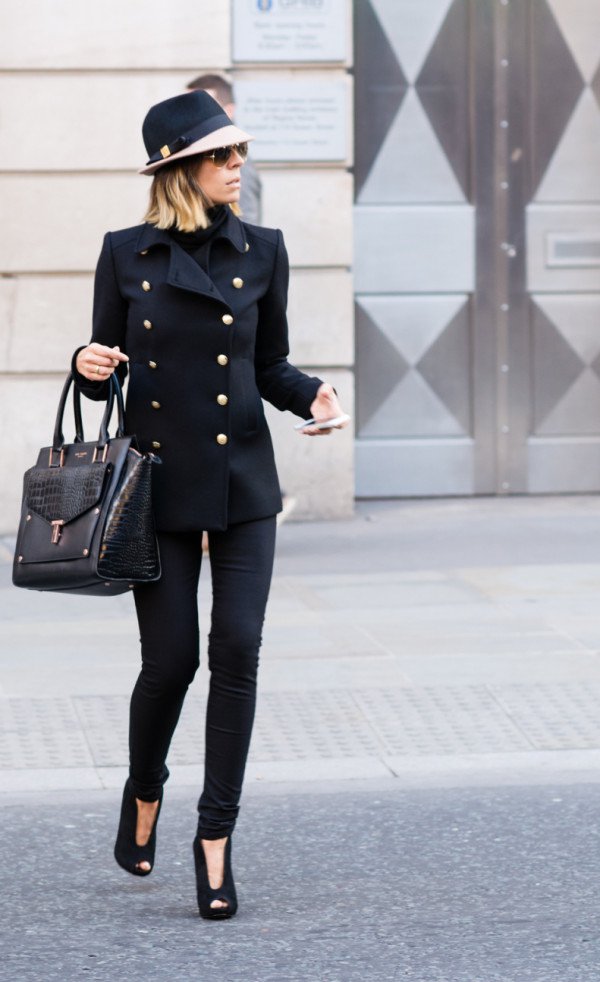 source
Go vintage to add drama
When we hear about all-white outfits the first thing that comes into mind is some formal looks. But, black is a great color to choose if you want to add some drama to your look too. For such an effect, you rather choose a vintage look. Vintage looks are a great choice if you want to make a statement wherever you appear. They are everything less scandalous necklines and hemlines that modern designers choose. If you are enough of styling bare outfits that we see everywhere around us, then consider the vintage cape. It will help you instantly create a look that will scream drama.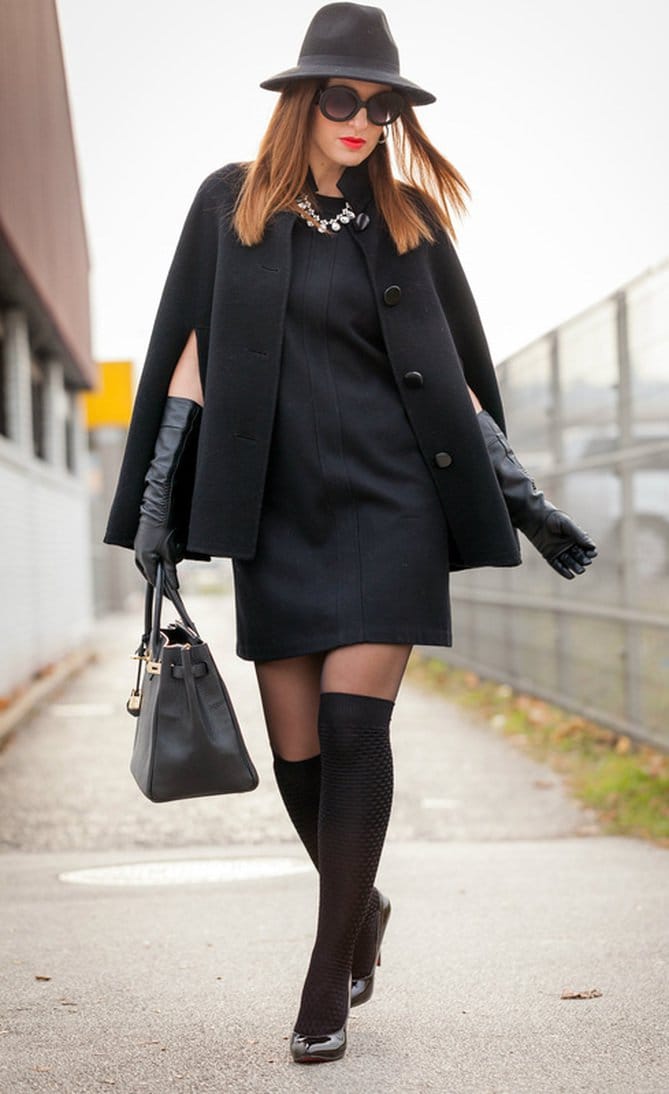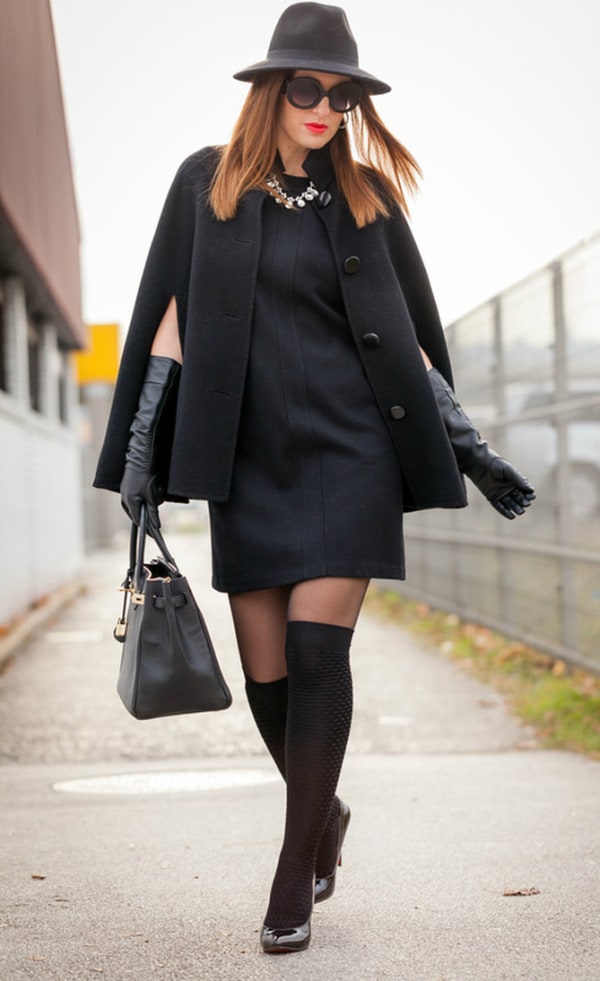 source
Add a contrasting accessory
Are you searching for a foolproof way to jazz up your monochromatic black outfit? Add a contrasting accessory and see how your outfit instantly transforms. You can choose a contrasting handbag. A red handbag can always make your all-back outfits look less boring. So if you still have no red handbag in your closet, it is time to get one. Another way to elevate your all-black look is to choose footwear in a different color. Yellow heels are one of the best ways to break the all-black effect and add a little sunshade to your look.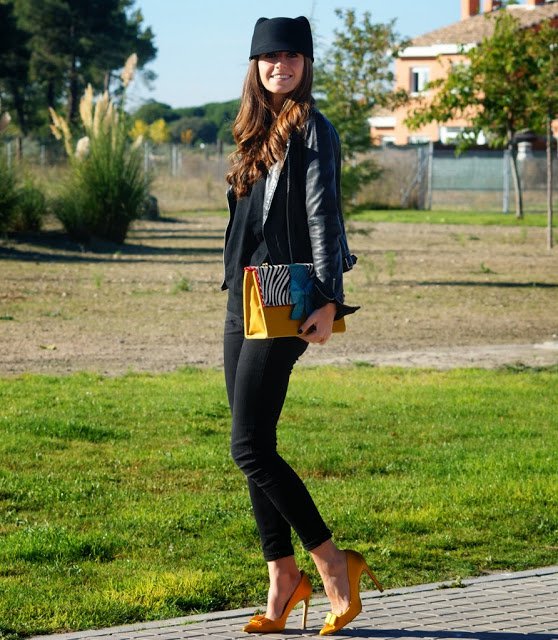 source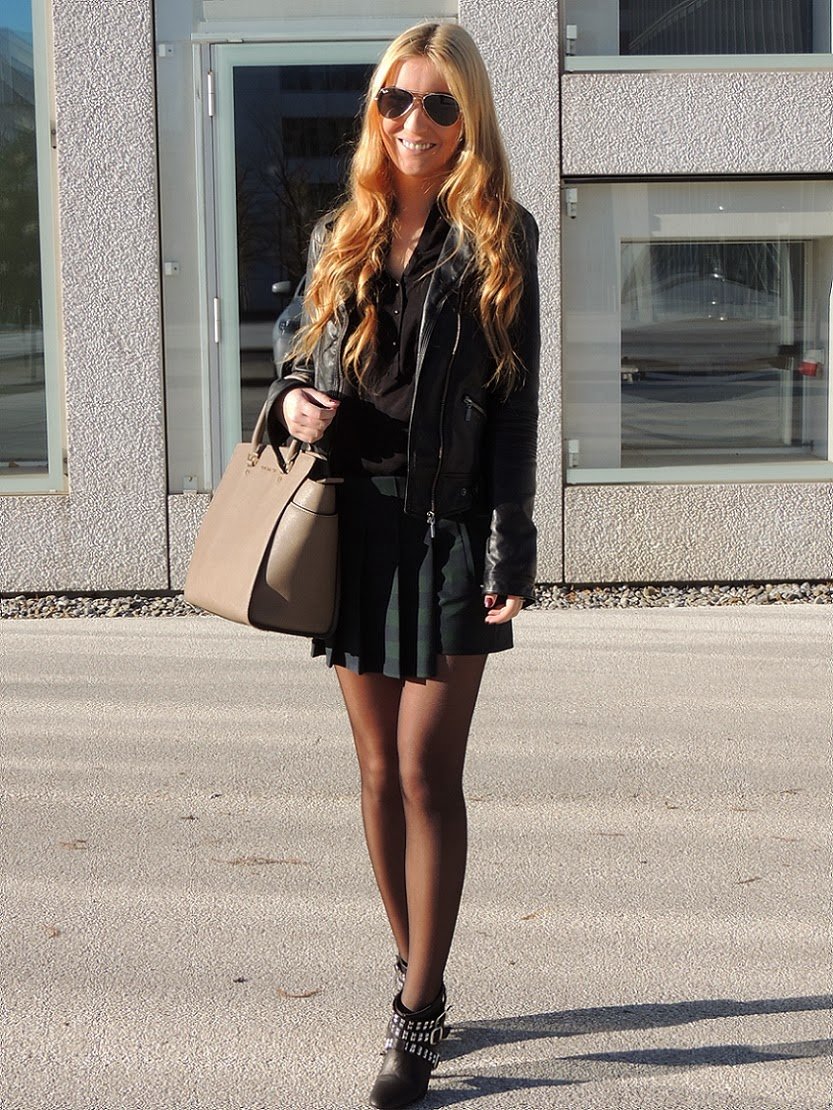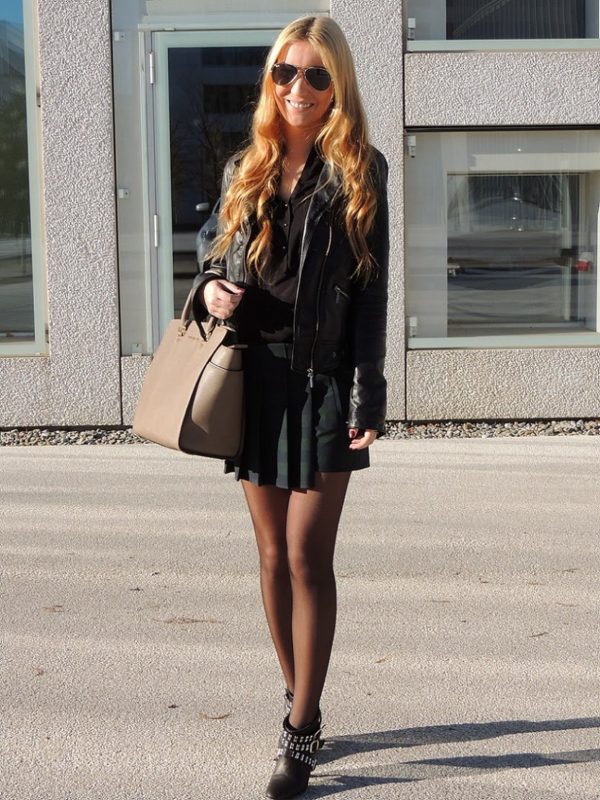 source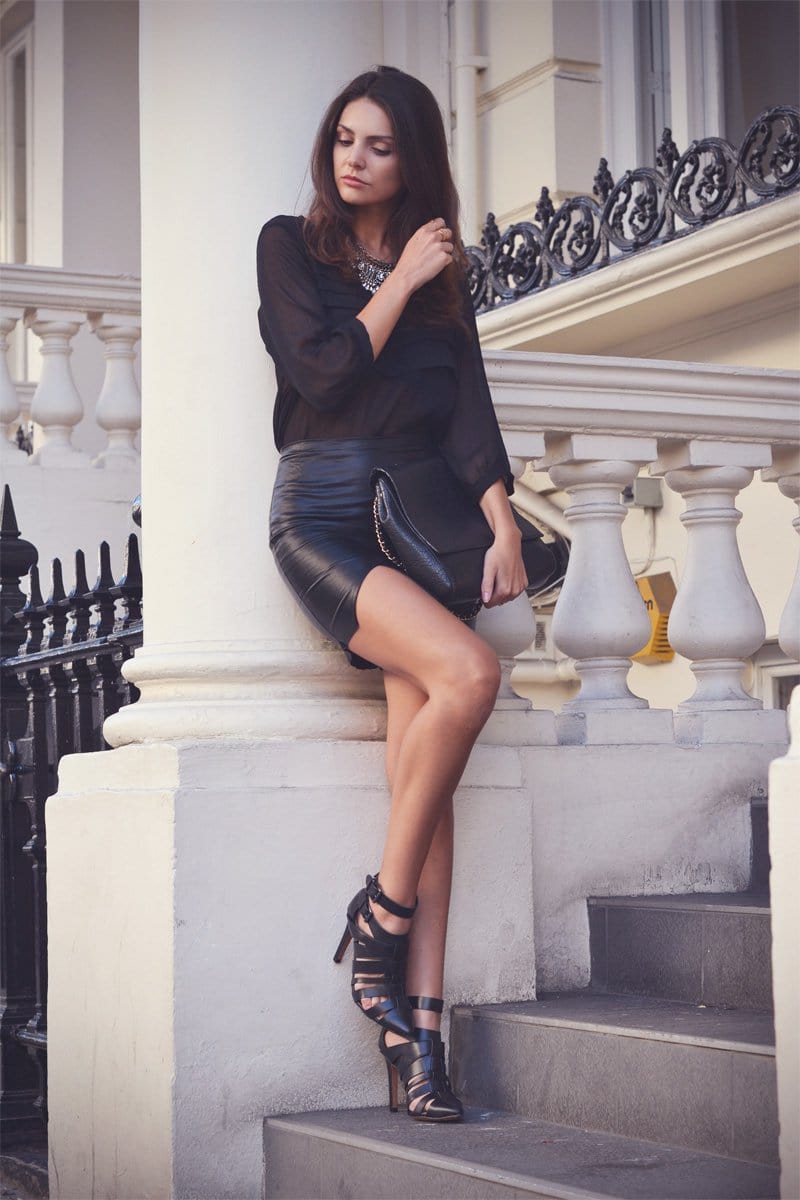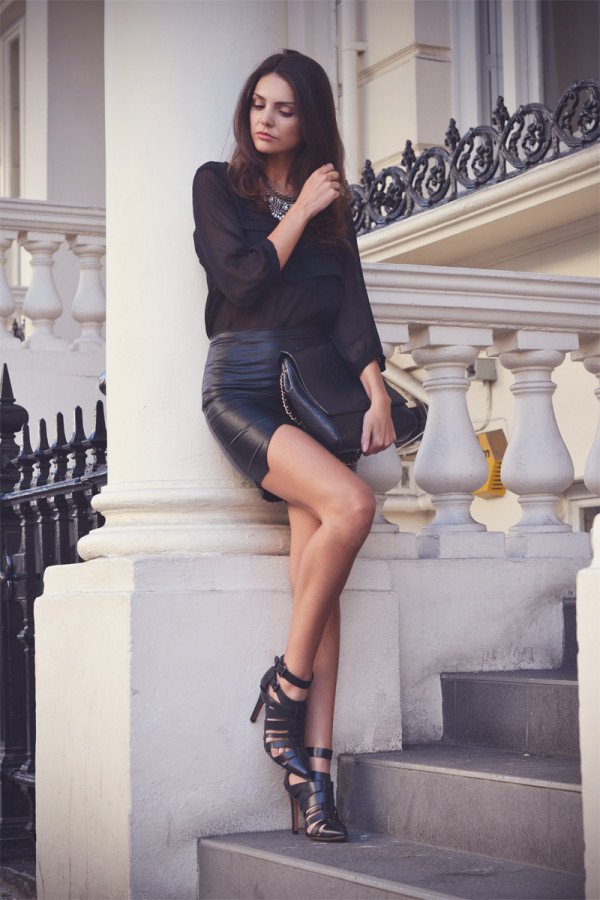 source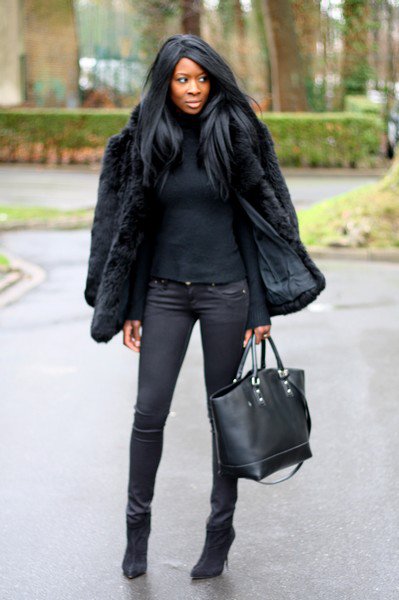 source
Pump up the volume
One of the proven ways to transform any black outfit from blah to statement-making is to choose voluminous pieces. This way you will add more drama to the look. The easiest way to do it during winter is to wear an oversized coat. It will add volume to your all-black outfits so it is a must to have in your wardrobe this winter. Make an ensemble by styling your oversized coat with slim black trousers and over-the-knee boots.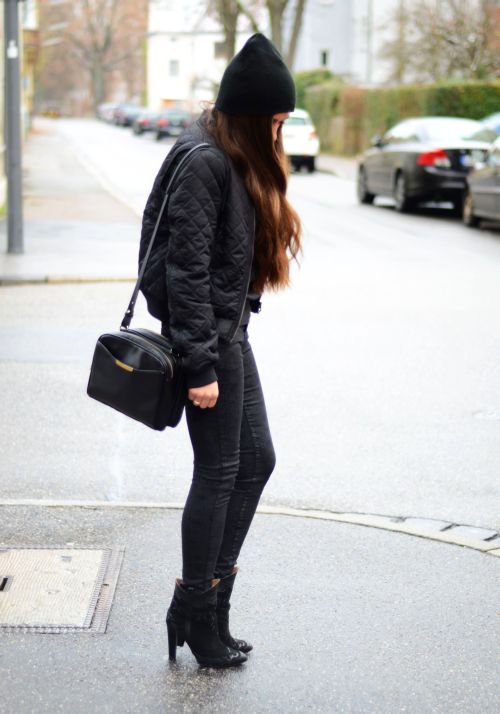 source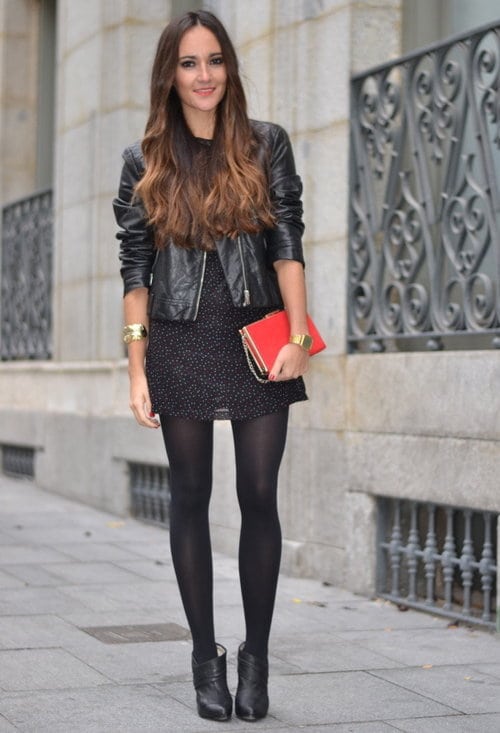 source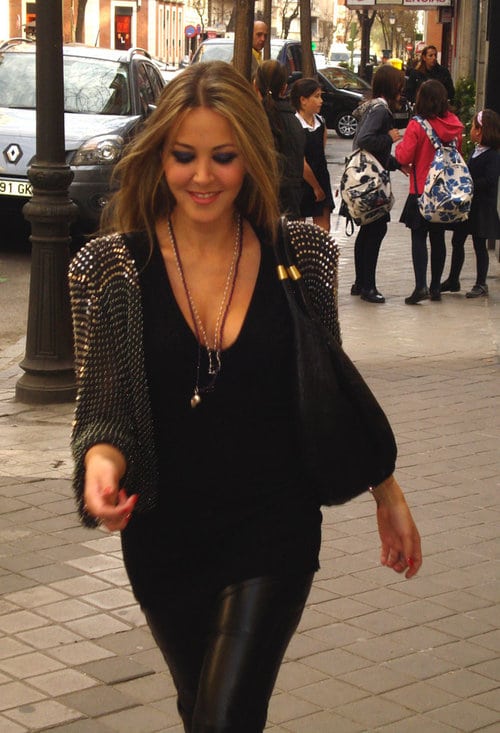 source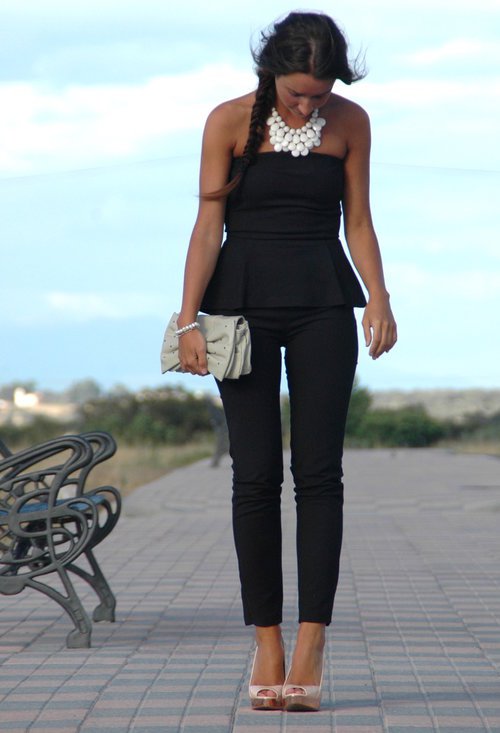 source
Choose accessories that pop
Everything is in the details. Accessories are those details that can instantly boost any outfit you style. If you want to keep the things all-black and do not want to insert accessories in other colors, then you can always go with some eye-catching black accessories. Choose some black hat or black sunglasses and make a statement. A huge black bag can also make things work for the better.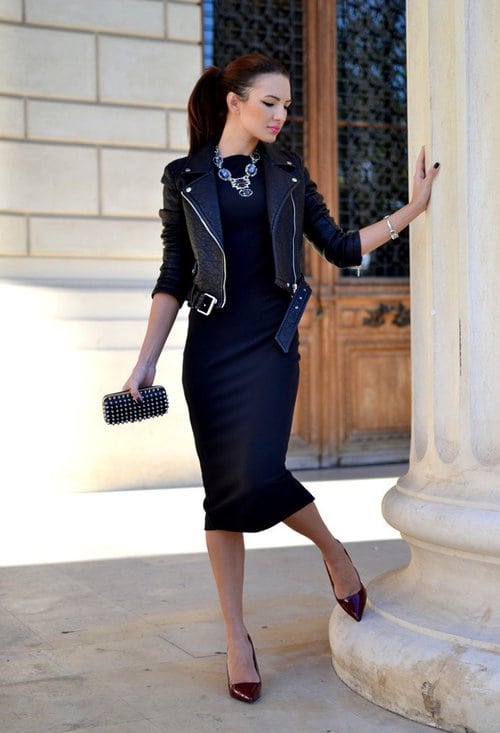 source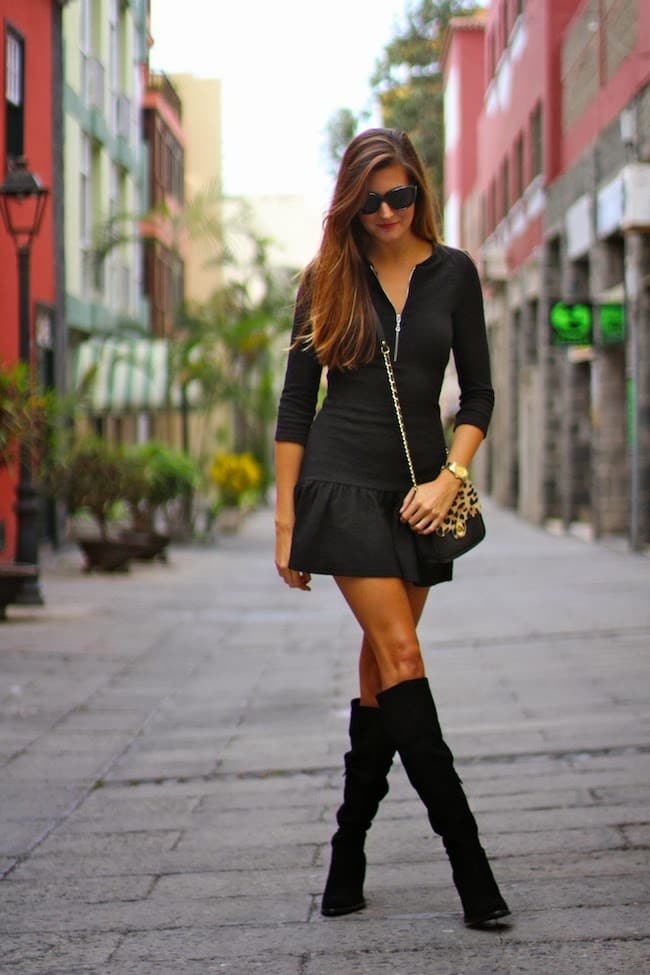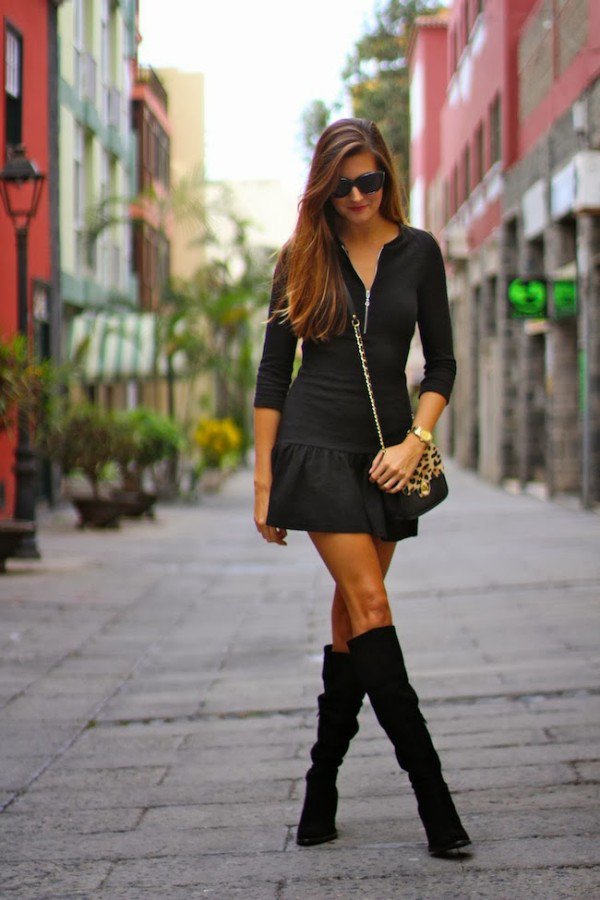 source
Which is your most favorite way to boost your all-black outfits to a higher level? We hope these tricks to style all-black outfits are helpful for you.