Maxi skirts are one of the most classic wardrobe staples that every woman should own. They are among the most favorite pieces that women adore styling during warm summer days.  The best about them is that they fit perfectly any woman's shape. Long skirts look fabulous even on short women because they elongate the figure and make the woman look taller.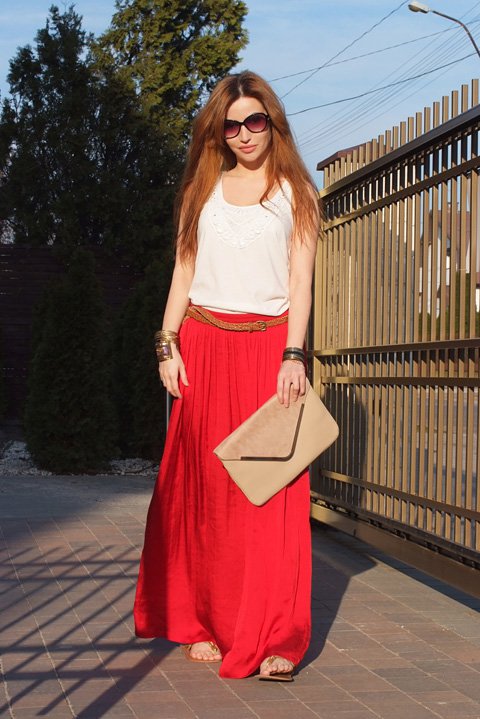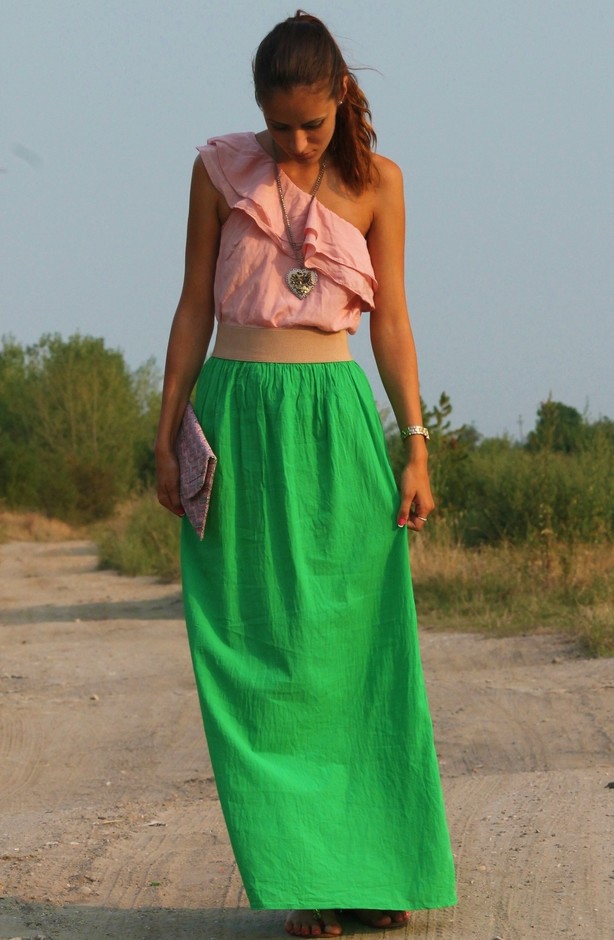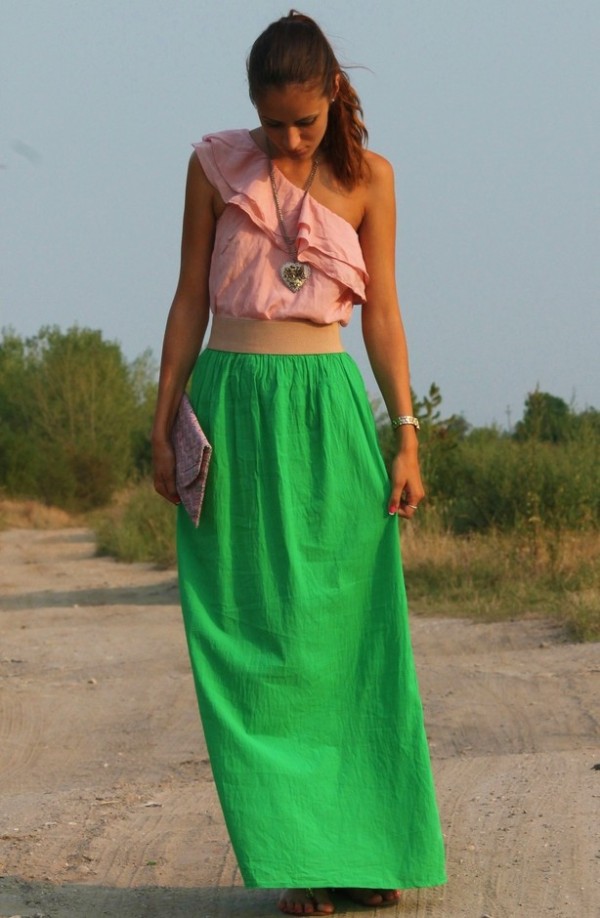 Traditionally skirts outfits are most commonly worn during summer. The reason may be their design as well as the fabrics they are made of. Most of the long skirts are made of softer materials that make your body feel comfortable. They keep you from sweating as well. They are are also a perfect choice to wear on the beach too, as they can give you some extra protection from the sun.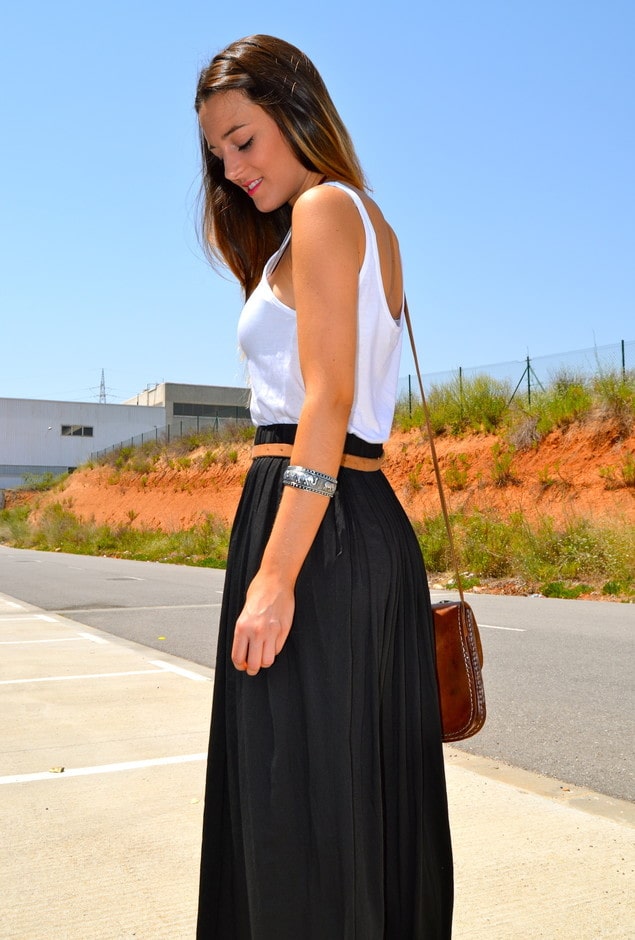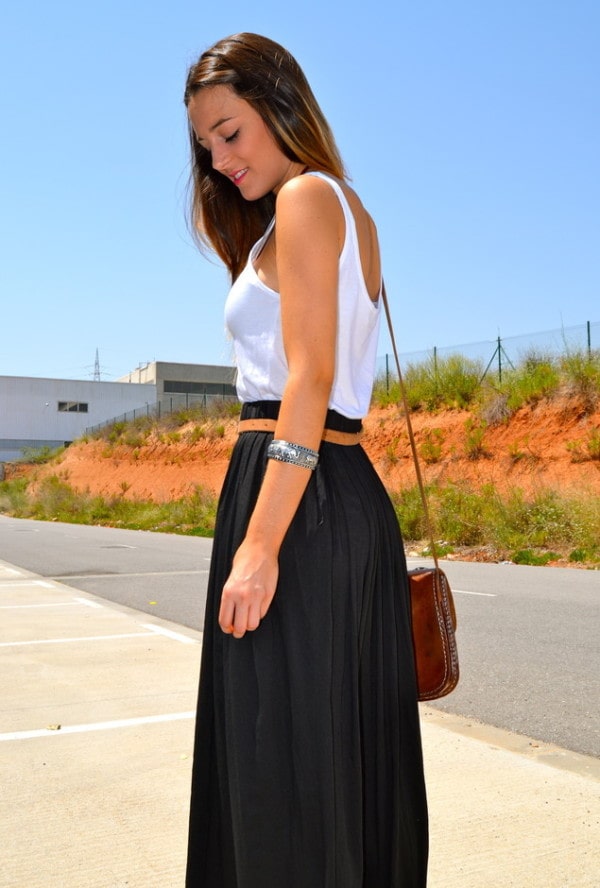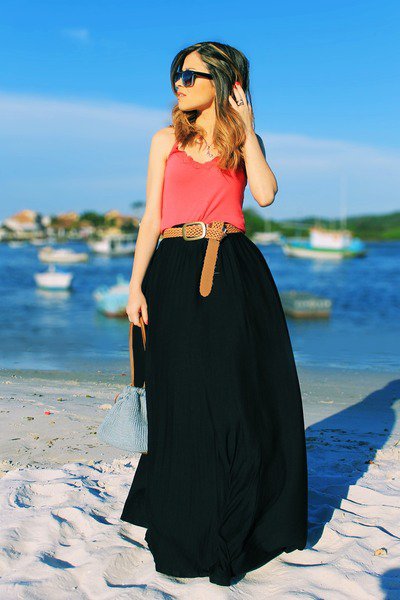 There are many ways you can style maxi skirts. Because of their versatility, long skirts can be styled for fall and spring outfits, as well as for winter outfits. In the article below we are sharing with you some of the most flirting maxi skirt outfits. Scroll down the page to find out the best ways to wear your long skirt and look fashionable and fabulous.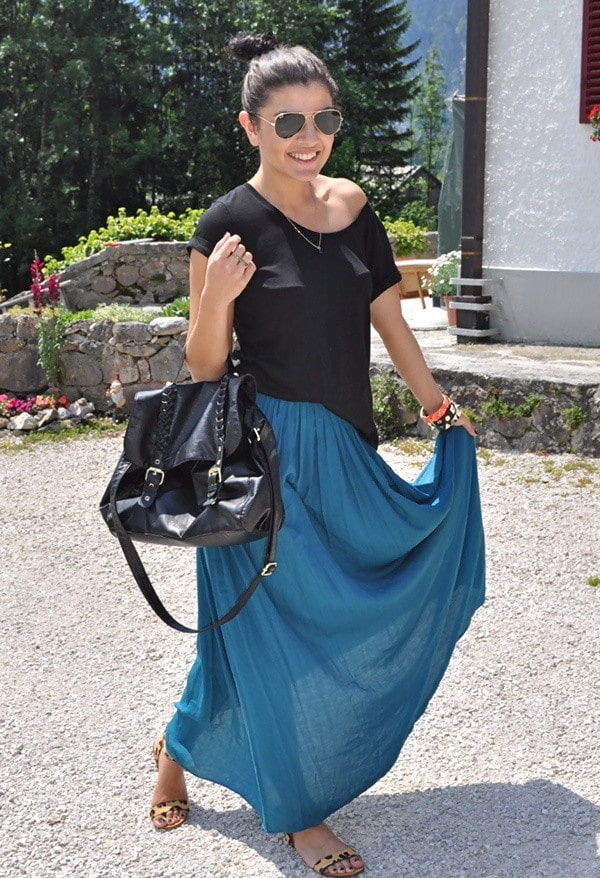 Style it with a denim jacket
Denim jackets are very popular nowadays. You can wear your most favorite denim jacket with a maxi skirt, no matter the season. If you are searching for inspiration on what to style your denim jacket with, then let long skirts be your first choice. Combine your denim jacket with a plain or colorful maxi skirt. Always tend to pick a top in a color that can be found on your long skirt, so that you get the best from your outfit.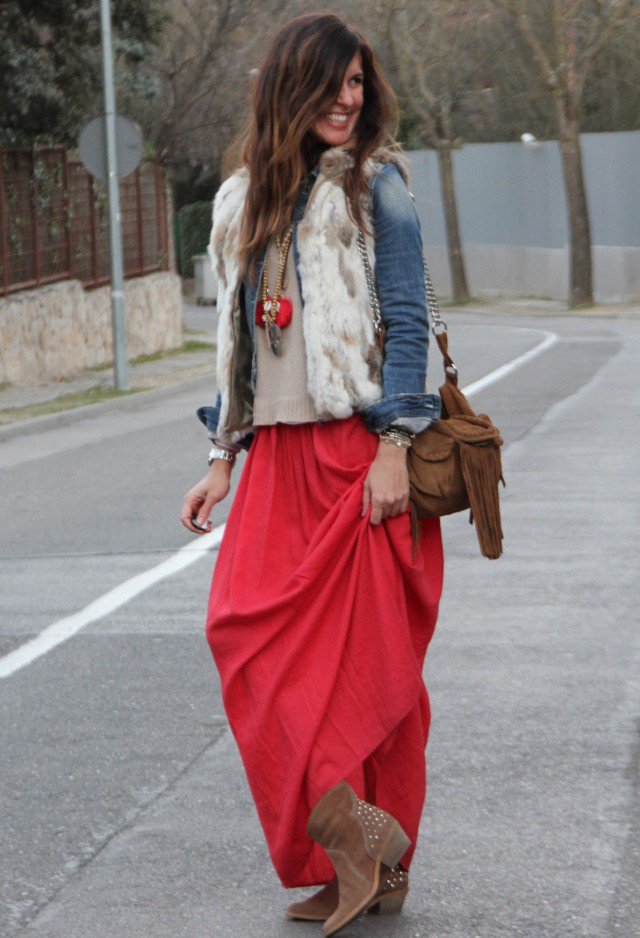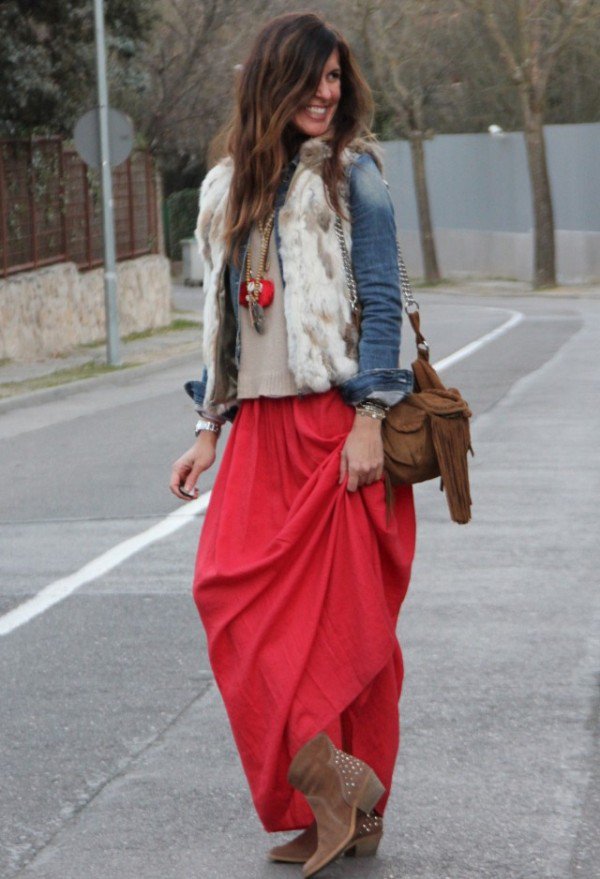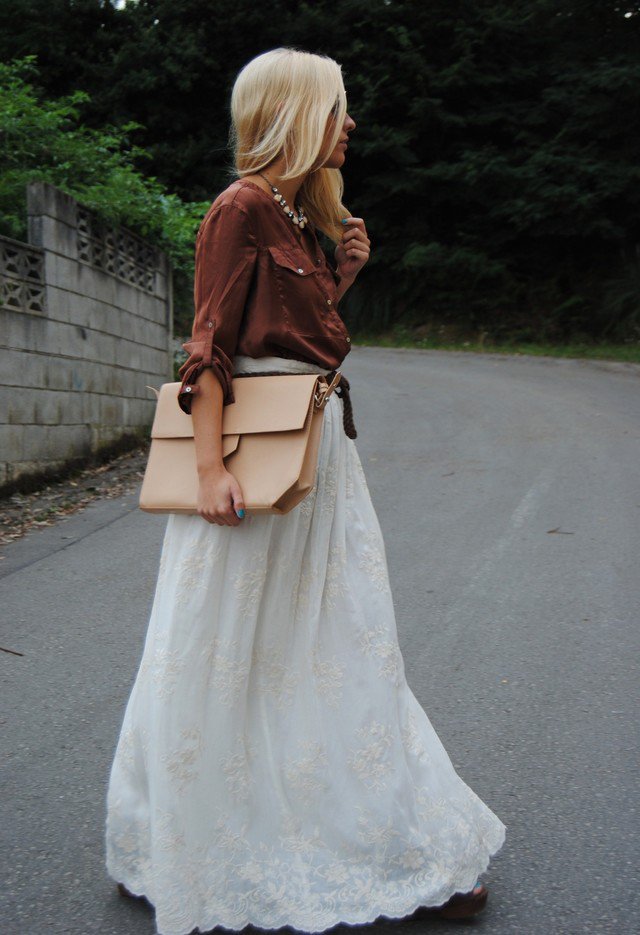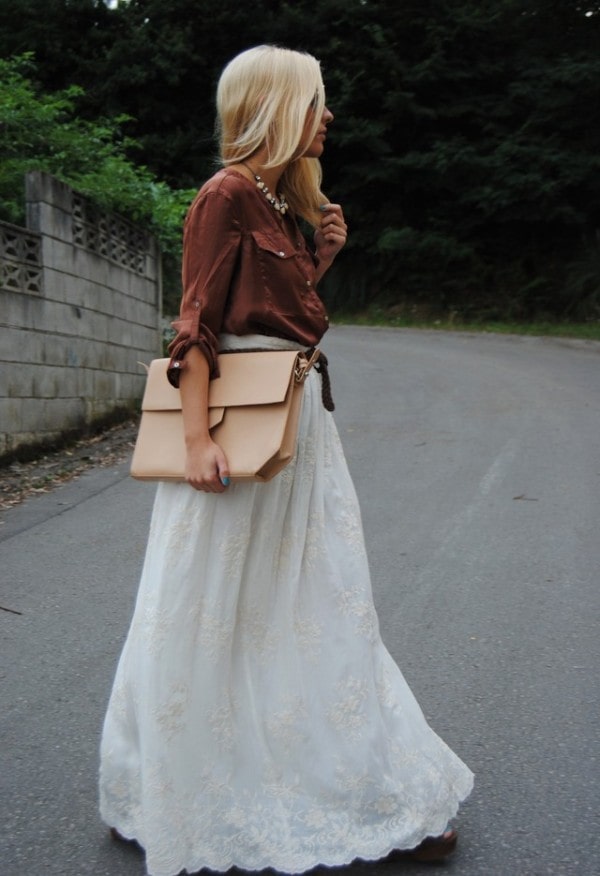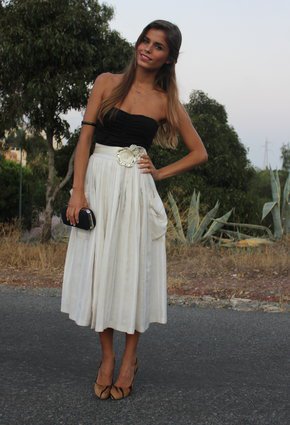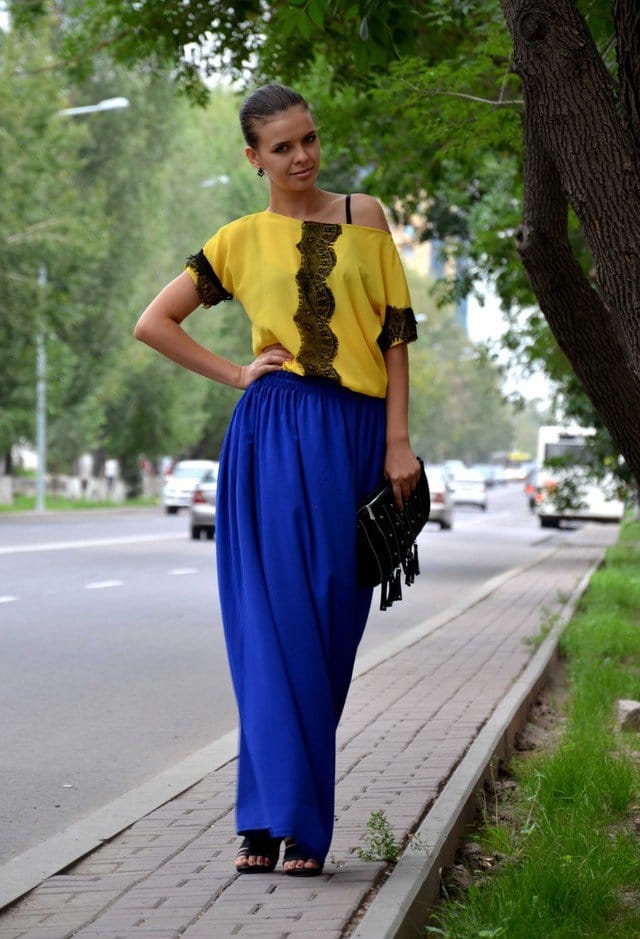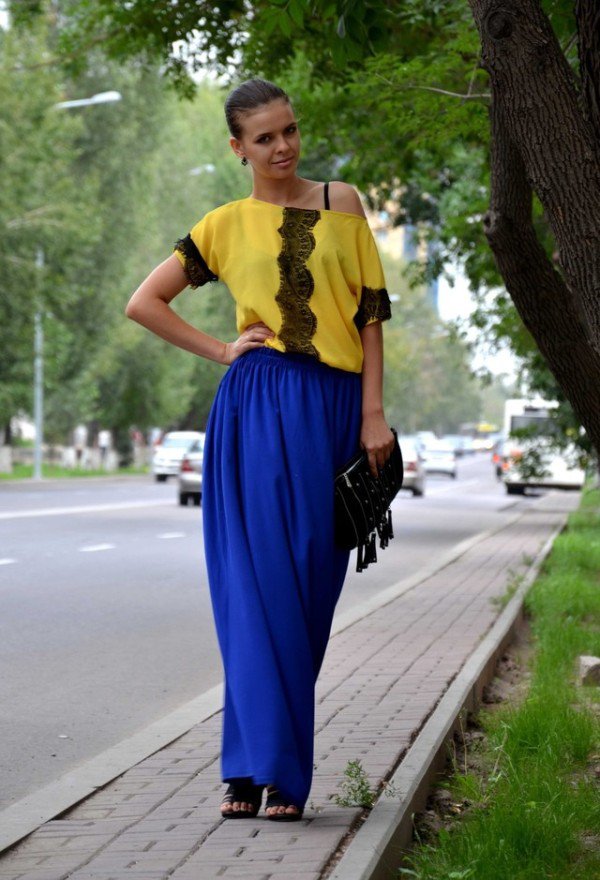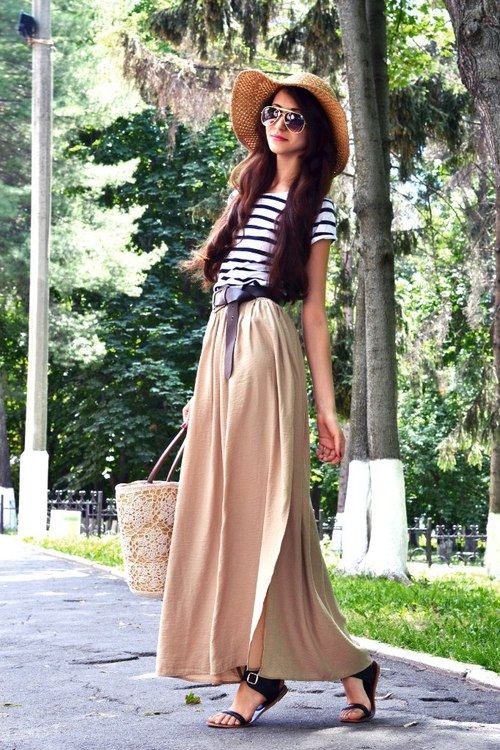 With a blouse
A blouse will look flattering when paired with a maxi skirt. It will give you a ladylike look. If you are looking for a perfect summer outfit to wear at the office, then a maxi skirt combined with a blouse could be one of the best choices you can make. This combination is one of the most feminine outfits, and many women pleasantly wear it. The best long skirts to wear with a blouse are the ones that flare from your waist downwards. The reason is that these skirts make your waist look even smaller. Choose a short sleeve shirt for summer days or one with long sleeves for colder days. Plain blouses are the best choice if you want to keep the simpler style.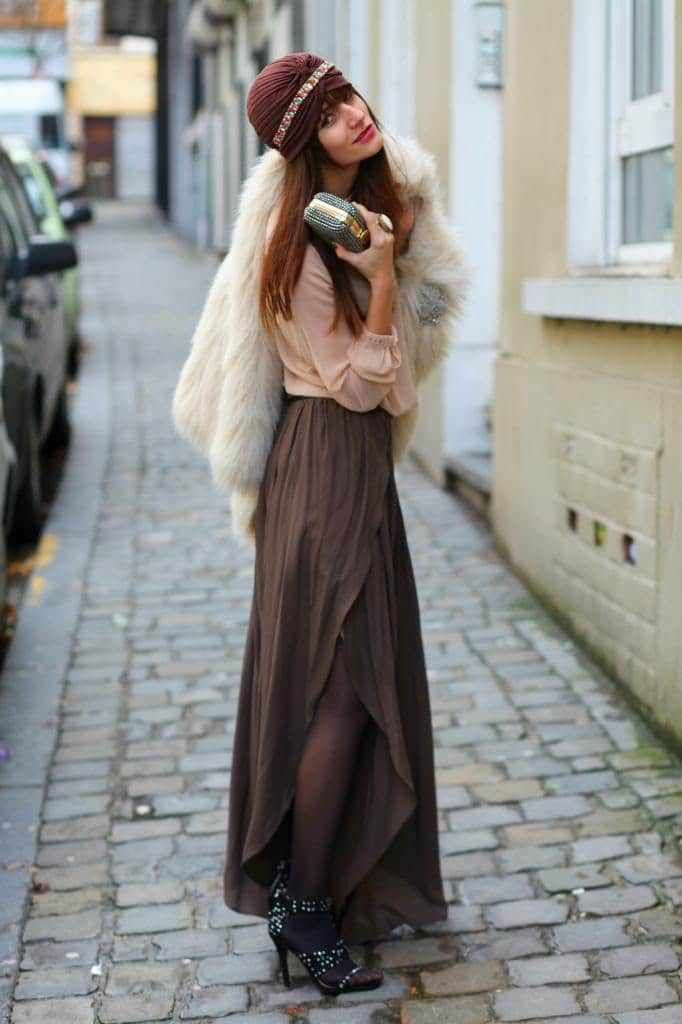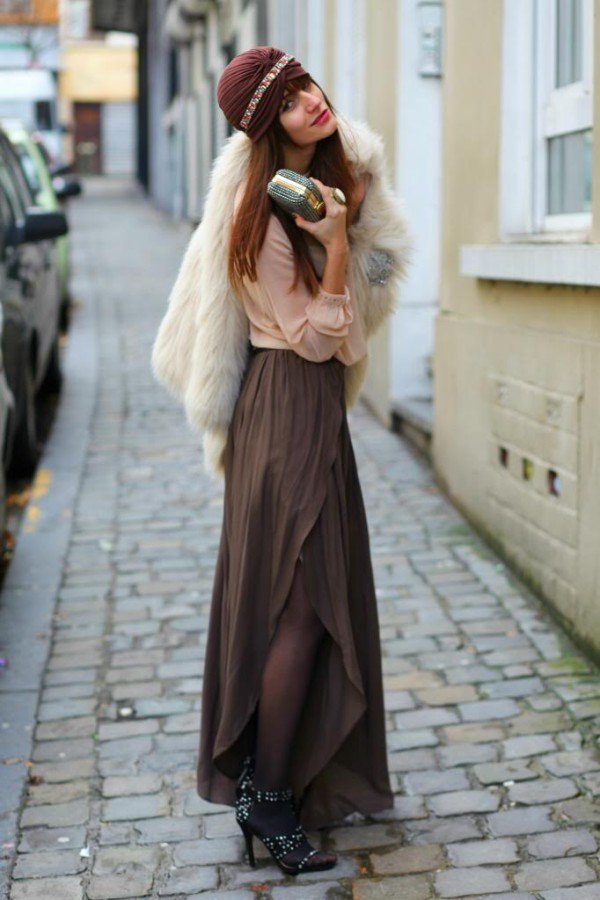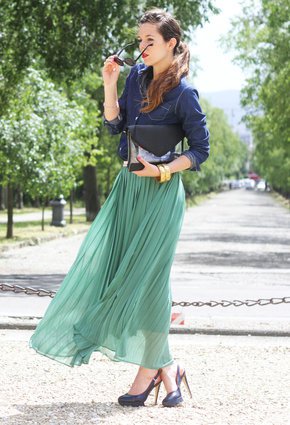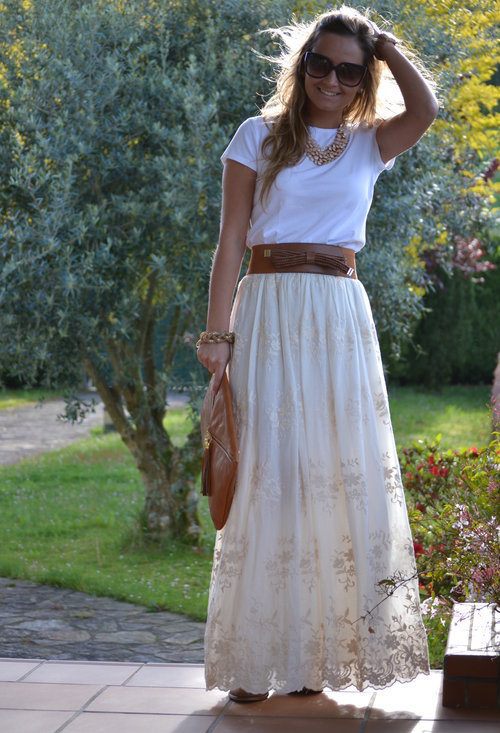 With a denim shirt
Another way to wear your long skirt is to style it with a denim shirt. If you have a denim shirt in your wardrobe don't miss to combine it with your maxi skirt. This combination will give you a refreshed and youngish look. You can easily wear this outfit for colder summer days, or during the fall season before it gets extremely cold outside. Choose some ankle boots to finish the entire fall look. Or, if you feel like boots are too much for this look, then switch the shoes for a pair of sandals.
Wear a long skirt with a crop top
One of the most favorite ways to style a maxi skirt during summer is to pair it with a crop top. You can opt for a plain crop top, or you can choose some printed crop top for a more eye-catching effect. Women willing to look taller always tend to combine their skirts with crop tops. The reason is that the short top makes your legs look longer and the torso shorter.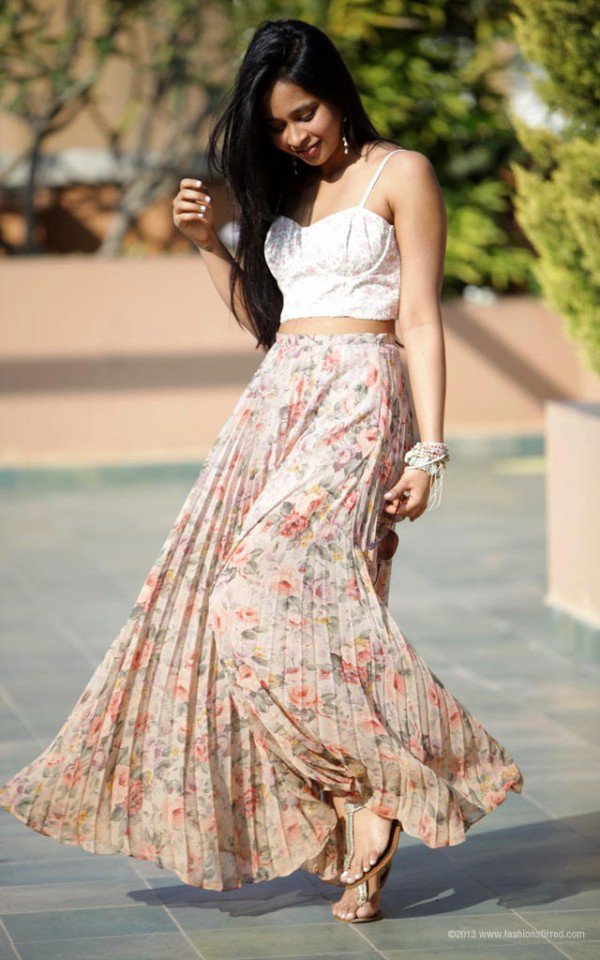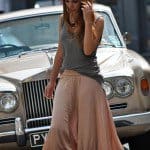 Wear it with a leather jacket
A leather jacket is one of the most classic pieces that any woman can have in her wardrobe. When combined with another timeless piece, the maxi skirt, the leather jacket works absolutely amazing. It creates an outfit that is both casual and feminine. Style your long skirt with a leather jacket and get the best transitional outfit for the summer-fall season.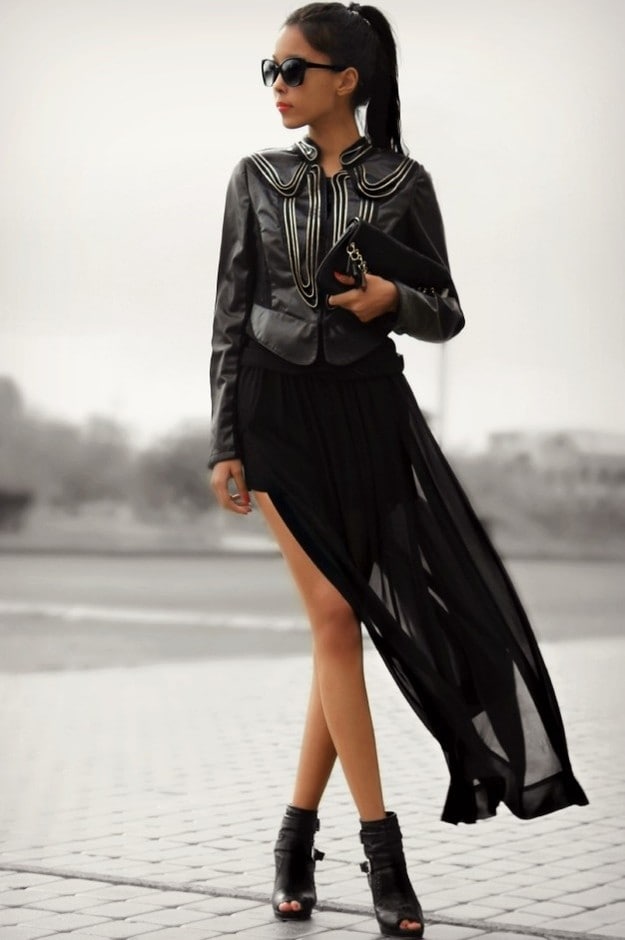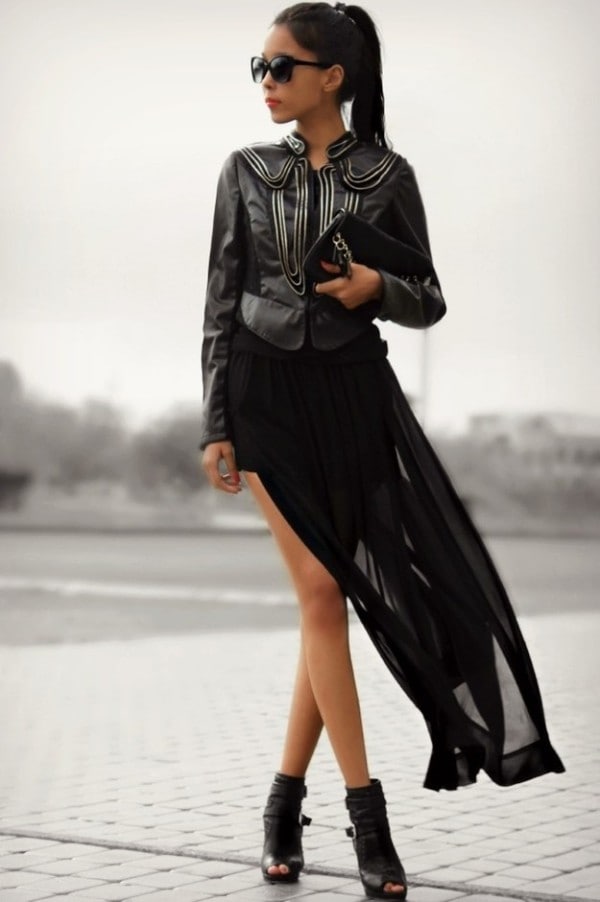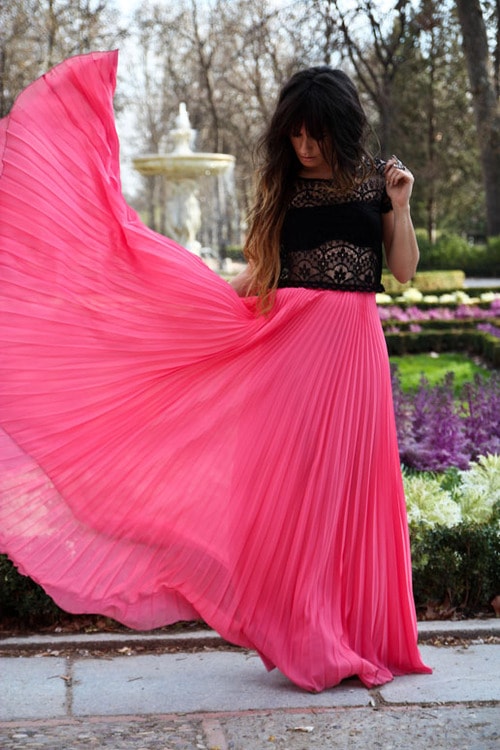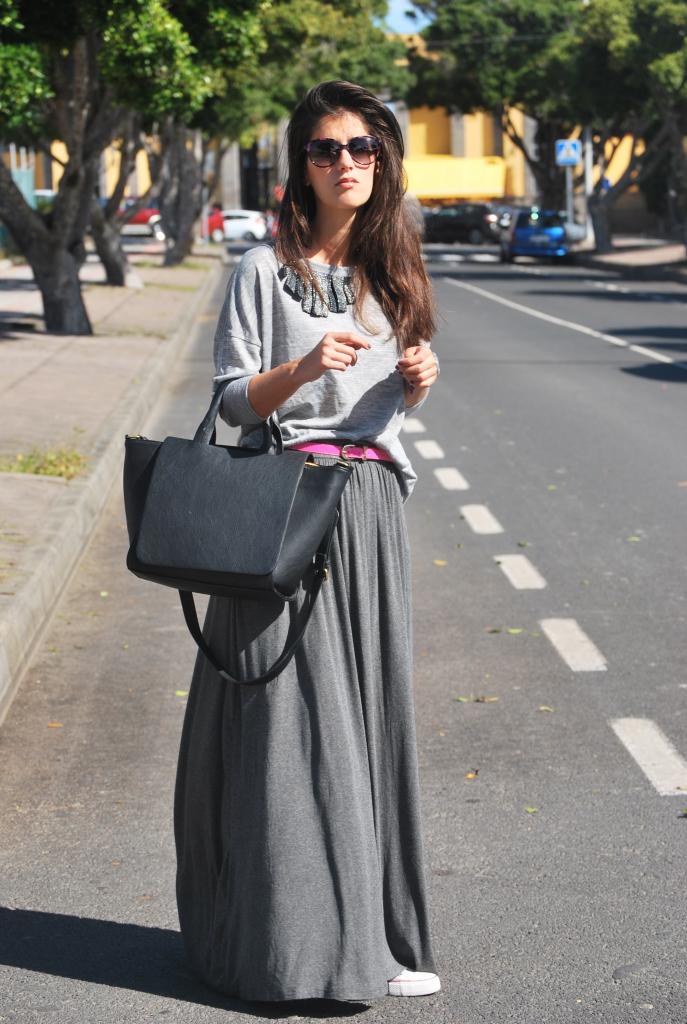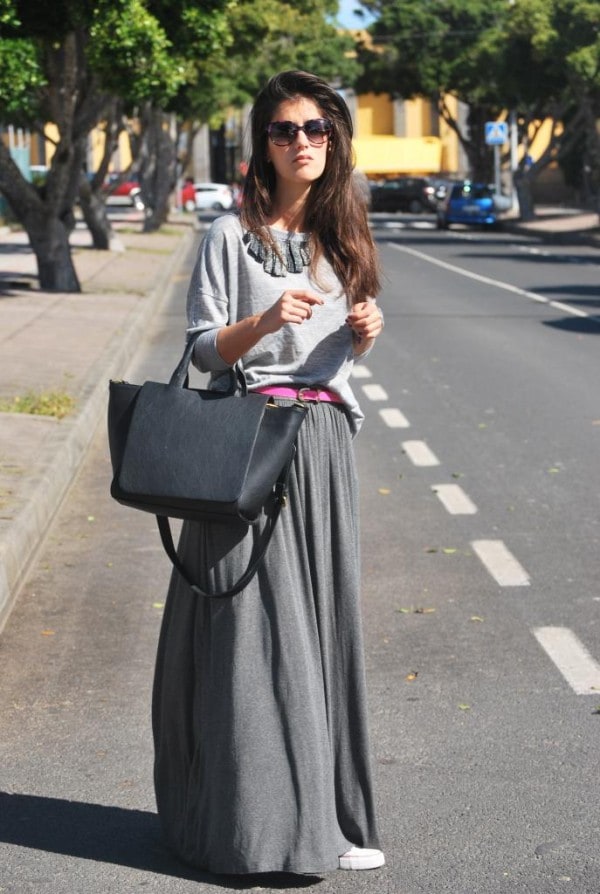 With a graphic t-shirt
One of the most casual ways to style long skirts is to combine them with s graphic T-shirts. These two pieces combined together create a fun and flirty outfit that will make you look younger. Graphic patterns are a way or means of self-expression and are extremely popular these days.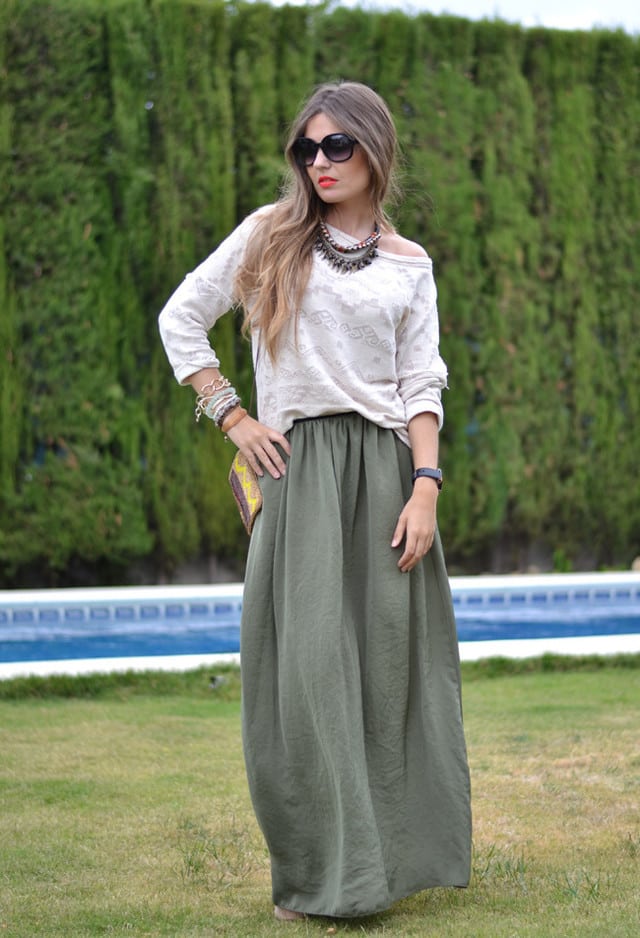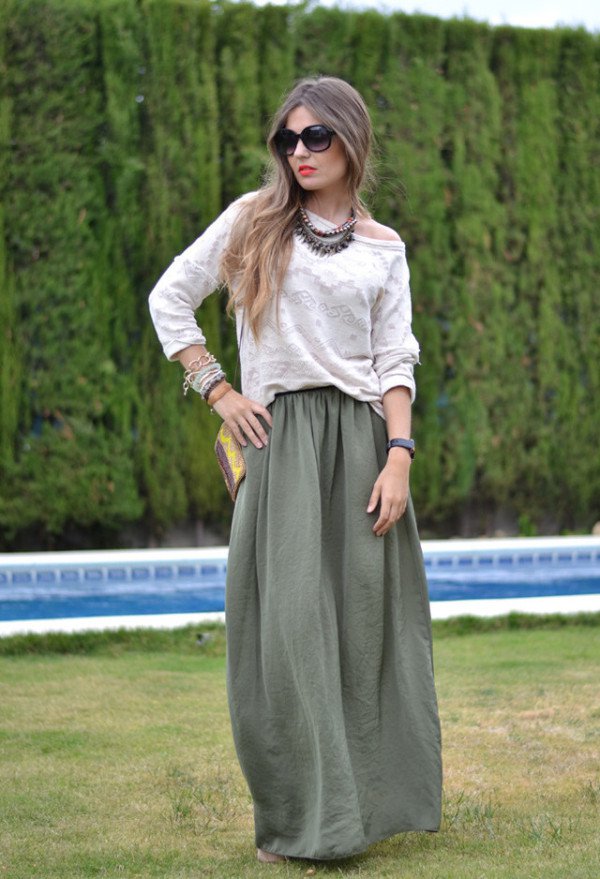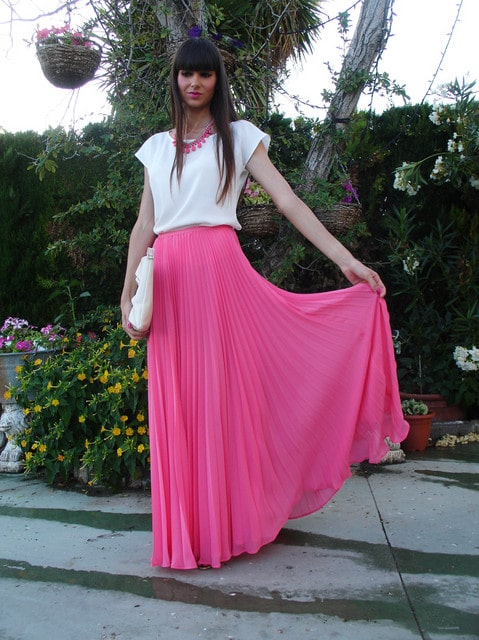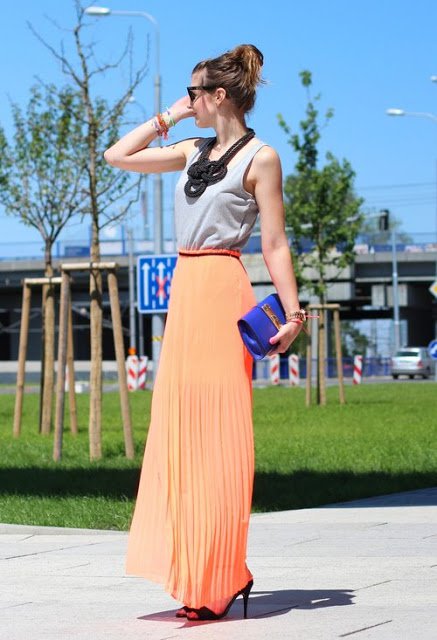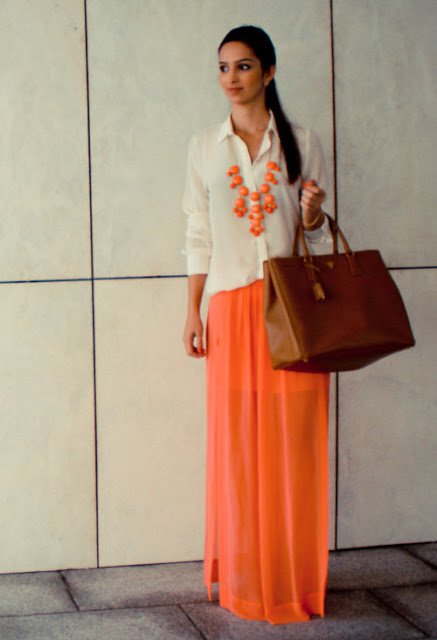 Style it with a cardigan
For the fall or winter season, when you are still not ready to say goodbye to your most favorite long skirts, don't miss to style them with a cardigan. The cardigan, just like a sweater will keep you nice and warm. Tuck it into your skirt for a more chic look.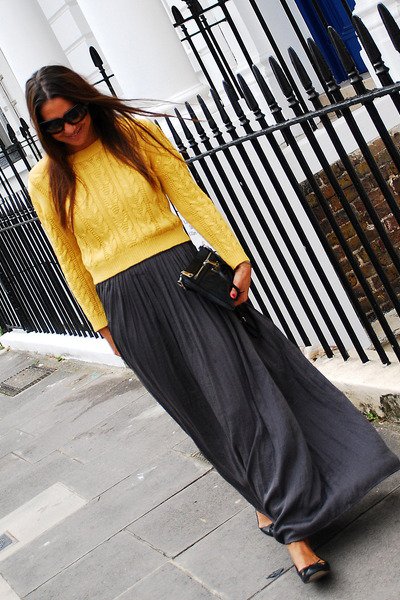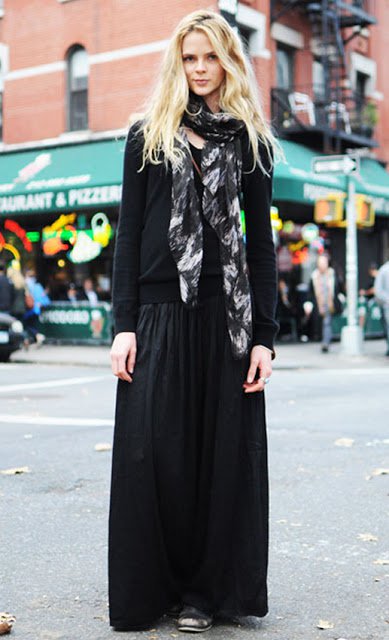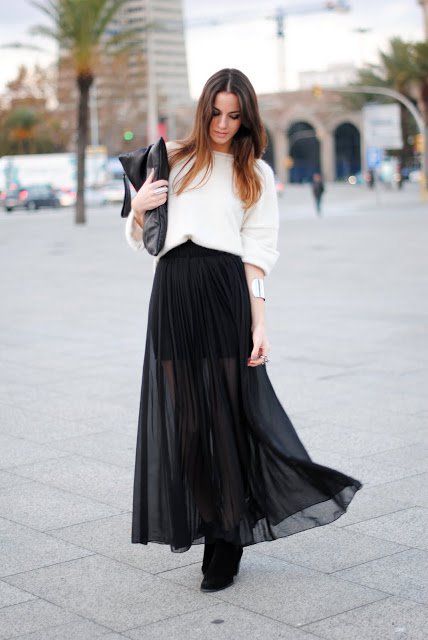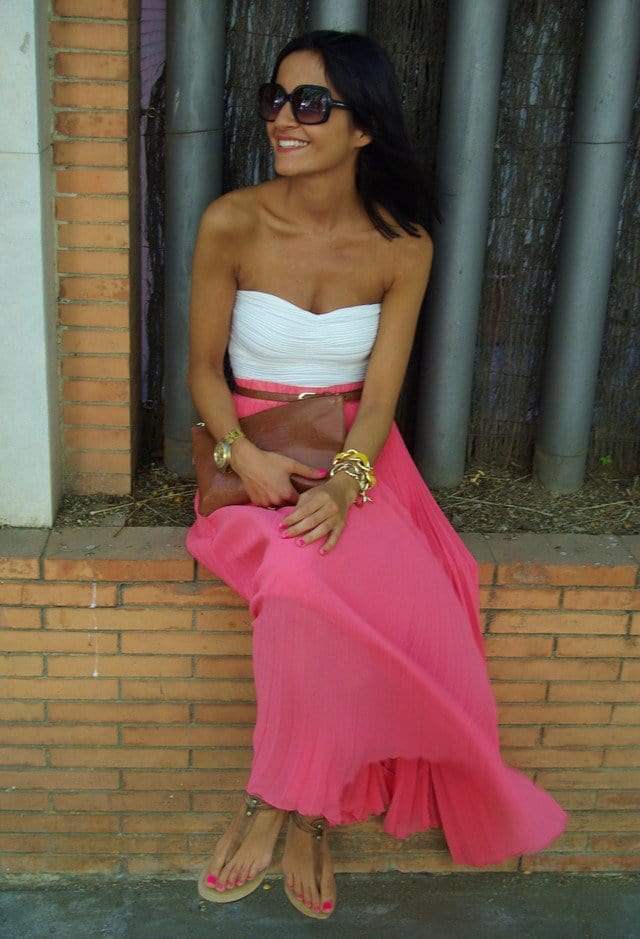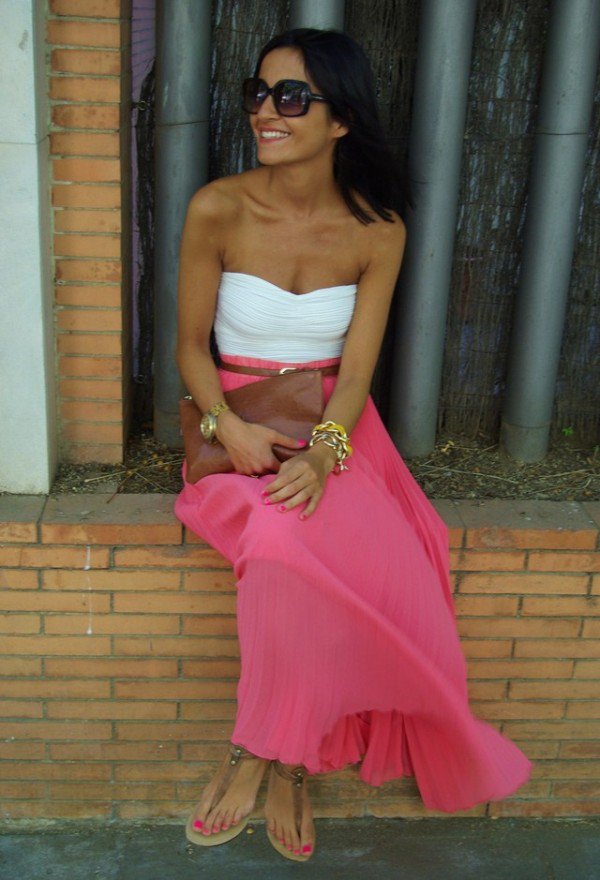 Did you like our list of possible ways to style your maxi skirt? Which was your most favorite one?  Would you try any of them? We hope you will copy at least a few of them.