Looking to reinvent your wall space beyond simply adding a new lick of paint or hanging up even more family photos? Then you've come to the right place. After all, wall decor is key to making a room stand out, and the perfect way to harness your creativity and express your personality.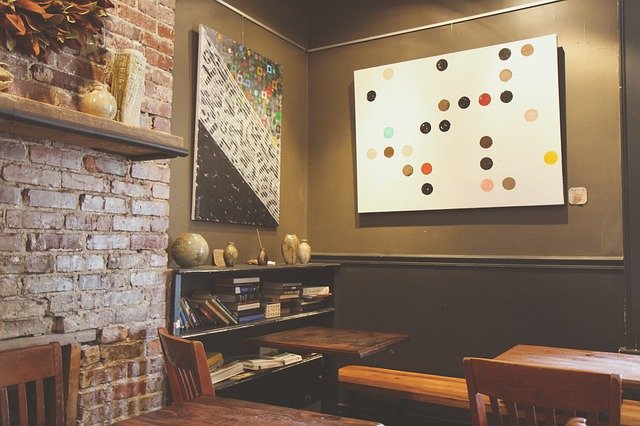 But before you begin, it's crucial that you check the state of your walls, as they may need re-plastering prior to any design work being carried out. This could either involve wet plastering or dry lining, but you'll need to make absolutely sure you use the correct materials. As noted by Building Materials: "Square edge plasterboard is less flexible as it is more commonly used for plastering, whereas tapered edge plasterboard is ideal for dry lining projects."
Once you're ready to decorate your walls, here are three unique design ideas you might want to consider.
1.    Funky wallpaper
Rather than going for bog-standard wallpaper, why not opt for something with a little more pizzazz? Take this mare wave design from Breakwater Bay, which would give your room a distinctly nautical feel, or Wingate's stylish geometric wallpaper, with a metallic foil finish for an extra dash of class. Meanwhile, this stunning sky wallpaper is sure to turn heads, and is perfect for bathrooms in particular.
Alternatively, move away from prints altogether, and focus on texture instead. For instance, velvety flock wallpaper is ideal for a striking accent wall, while naturally handcrafted bamboo wallpaper will give your living space a rustic feel. Other examples include designs incorporating metals like gold, silver and copper, and embossed wallpapers, where the patterns are pressed onto a paper backing to create a raised effect.
2.    Shiplap
The shiplap design consists of interlocking panelled wooden boards, positioned either vertically or horizontally. This gives rooms instant charm, texture and rusticity, and it's generally easy and affordable to install. All you need is a saw, level, stud finder, hammer and nails, although you may want to call a professional to guarantee a faultless finish.
Shiplap walls work perfectly in farmhouse style kitchens in particular, which are becoming increasingly popular across the US. These are commonly white or pastel coloured, although more people are using stripped and stained boards to really amp up the rustic aesthetic. Other popular shiplap choices include diagonal designs, half-and-half wall styles with paint or wallpaper, and high-gloss colours.
3.    Object walls
Adorning a wall with various objects is another modern trend, with a notable example being the vertical garden, where plants are hung or wall-mounted, rather than just being left to sit on the windowsill. Object walls can really help to add life to your living space, and plants in particular can add more nature to the room. You can house your plants in anything from spray-painted tin cans to basic clay pots and DIY wooden planters, so it's also a look that isn't too expensive to achieve. Similarly, basket walls are becoming increasingly popular — it's amazing just how a few different baskets can really transform a room.
Alternatively, if you're a keen cyclist, you could install a wall-mounting system for your bike. As well as being an eye-catching focal point for the room, it also frees up floor and storage space, making it fun and functional. If you're looking to set up an object wall in your kitchen, it could be the perfect place to hang your best china plates, while other rooms could be well served by adding bookshelves, or even mountable goldfish bowls for your pets.