Summer is definitely the most inspiring season ever when it comes to fashion. Women adore styling their summer wardrobe staples in eye-catching outfits. If you are one of the women that enjoy looking stylish during summer, then we have you covered. The following casual summer outfits from the gallery below will inspire you to create some stunning and hot summer looks. They are all easy to wear and pretty comfy, so you will enjoy wearing them. We invite you to copy these adorable casual summer outfits. We are sure they will help you stand out from the crowd. Try the ones that best suit your personal style.
Shorts and plain top
Lightweight shorts are the hit piece of summer. They feel so comfy and keep you cool enough, that you can simply not resist styling them. How to do it and get the best of them? There are two simple ways of styling shorts in casual summer outfits. One way to wear them is to pair shorts with a plain tee. You can opt for a plain tee with a little interest like a twist at the bottom. Another way to wear shorts is to pair them with a regular teen tied into a loose knot. The effect will be just WOW! Don't forget the accessories. For a cherry on the top, choose a statement gold necklace.
Cotton-linen jumpsuit
Jumpsuits are definitely the top choice for many women when it comes to styling casual summer outfits. They are a total hit among modern and stylish women. If you are one of them then you should definitely own at least one pair of jumpsuits in your closet. Comfortable and so breathable in heat, jumpsuits are close enough to maxi dresses when it comes to effortless styling. Simply throw them on, and voila you are ready and so fantastic looking. Choose wide-leg linen pants for a more stylish summer look.
White lace pieces
Casual and elegant at the same time! White lace pieces are all you need for styling casual summer outfits that scream elegance and sophistication. Women adore wearing lace pieces. If you are being invited to a summer wedding party that requires a casual dress code, then don't doubt to wear your little lace white dress. It is a piece that never goes out of fashion.
Comfy maxi dress
Maxi dresses are the most effortless casual summer outfits that you can ever style. Whenever you don't know what to choose to wear, we recommend you to throw on a maxi dress, and your "I have nothing to wear" problem is solved. Pull your maxi dress by adding a statement necklace. Or simply add a belt over your waist and transform an oversized maxi dress into a flirting dress that accents your body the best way possible. We have already shared some inspiring ways to style your maxi dress with you. Follow them for a stylish summer look.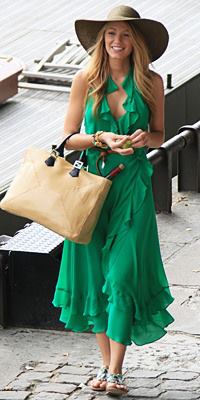 Lightweight printed dress
Short dresses are always trendy. They are the most comfortable pieces a woman could ever wear. You will feel surprisingly cool wearing your short printed dress. Choose floral prints as one of the most favorite ones for the summer season. Flowering prints are casual enough for styling outfits that could perfectly pass as casual ones. There are many creative ways you can wear floras, so you will never be out of stylish ideas to combine your floral pieces.
Denim shorts and striped tee with tan accessories
One of the most favorite casual summer outfits includes denim shorts and a striped tee. Most women adore this outfit because there is nothing that reminds them of summer sea waves more than a white and blue striped T-shirt. The outfit is also too comfy and very casual, that you can style it both for coffee with friends and for the beach. Pair it with flip-flops. Add statement accessories, such as a pair of earrings or a simple statement necklace, and voila, you are ready for on the go. Compete for your look with a smile and enjoy the hot sun rays.
Printed summer pants
Printed pants are very much on trend this summer. How to wear them in a chic and stylish way without being overwhelming? They are very fun to be styled and vary from tropical prints to glamorous floral prints. According to your personal style and fashion preferences, you can wear them with a pale top or a white shirt. Style them with flats or wear them with heels. No matter the way you choose to wear them, they will look effortlessly stunning on you. Don't miss putting them on your casual summer outfits essentials list this summer.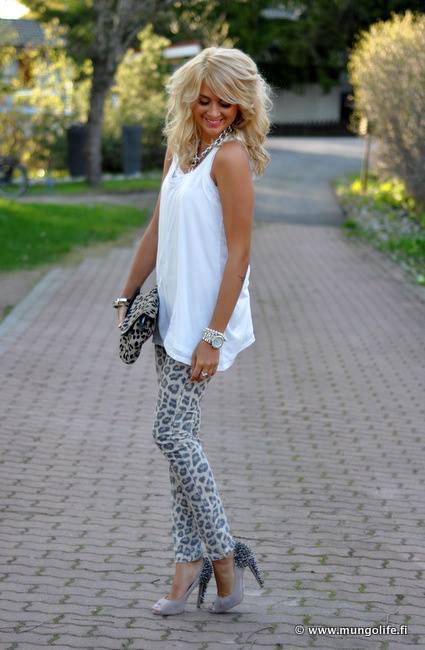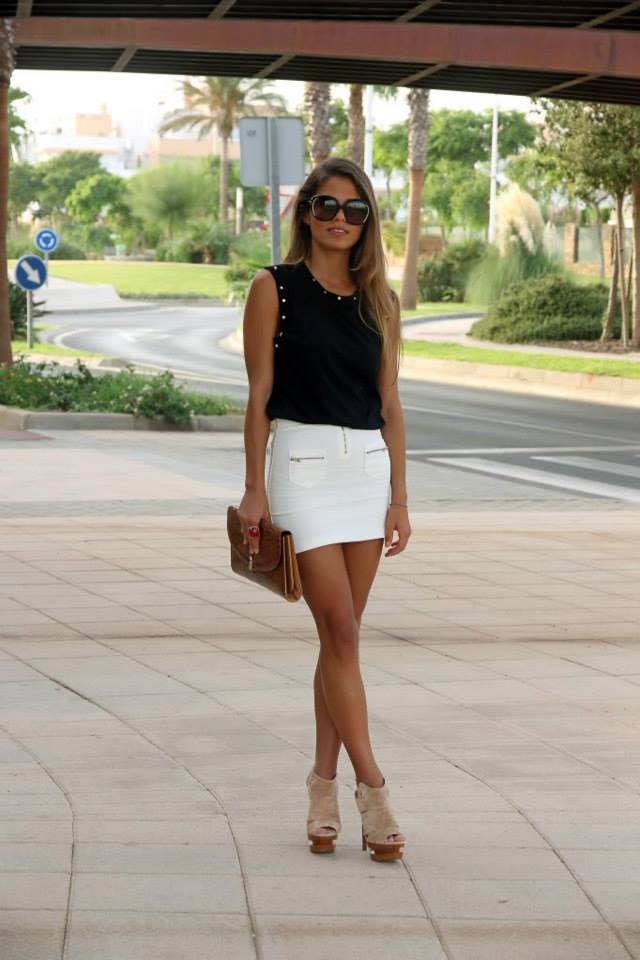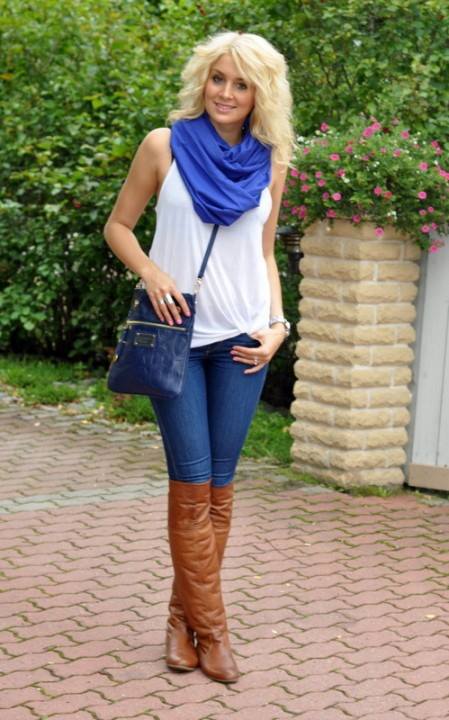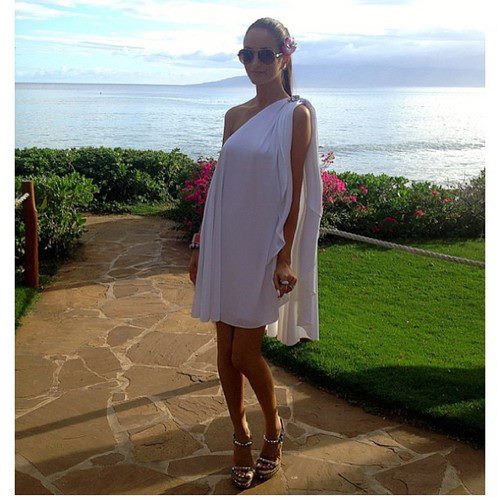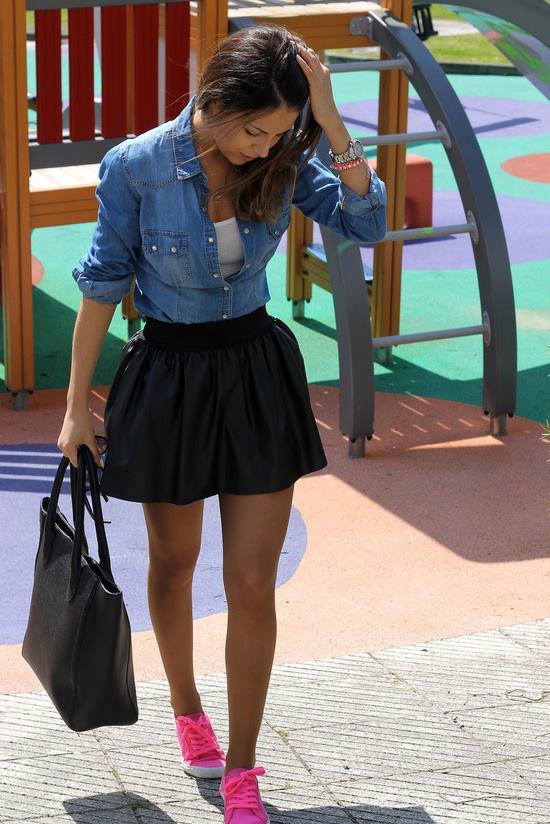 Have you already chosen your favorite casual summer outfit? We hope this gallery was inspiring enough for you. Any modern woman would pleasantly copy most of the outfits above. Be one of them too.