Have you already made an appointment with your wedding dress tailor? Finding the perfect wedding dress can be a really daunting task for many brides-to-be. With so many different silhouettes, styles, fabrics, and much more, it can be so hard to find the dress of your dreams. And, at the same time choose the one that will best suit your body shape. So, before you arrive at your bridal appointment, it is always a good idea to make some research that can make it easier for you to choose your wedding dress. Check out these gorgeous collections from Avery Austin to give you ideas for your perfect bridal dress.
Knowing the types of wedding dresses is so important because you can focus on dresses that will fit your body silhouette. However, don't be afraid of trying on different styles as well. There are a few specifics of the wedding dress that make it appropriate for a certain body shape. But, there are always some exceptions to the rules, too. So before you choose the wedding dress of your dream, always try on a few different types and models of dresses. In this article, we are presenting to you the favorite types of wedding gowns for most future brides. If you are in the research for your perfect wedding gown, we hope our gallery below will inspire you. Enjoy!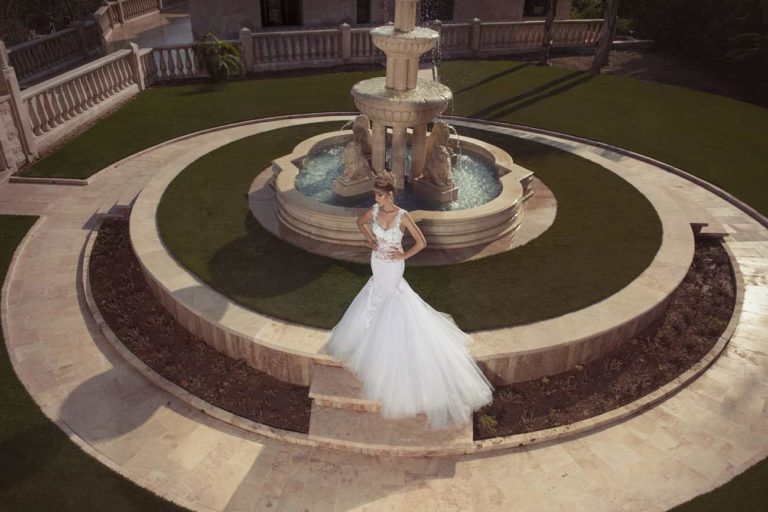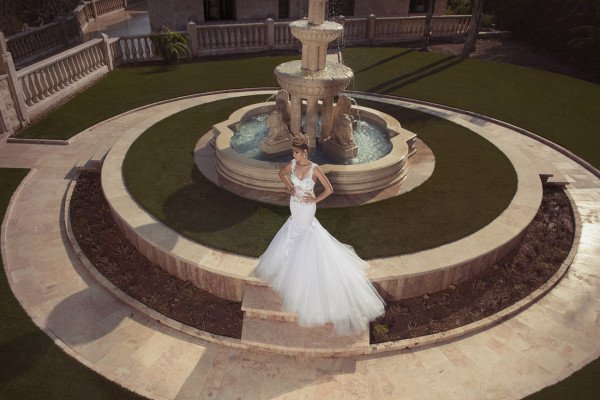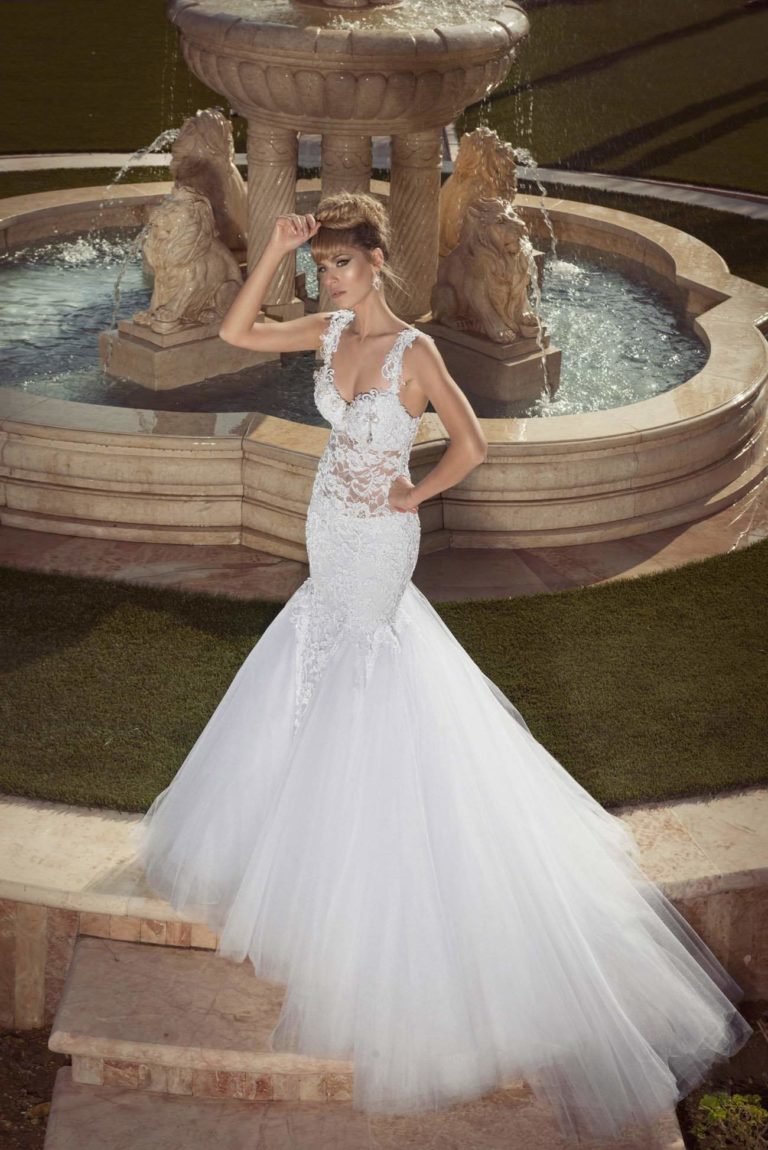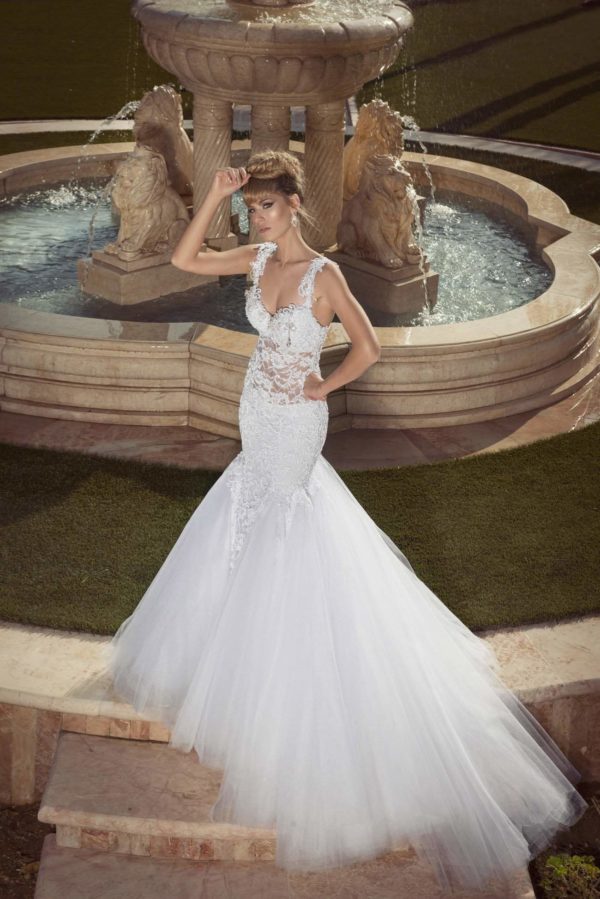 Mermaid
There is nothing as dramatic as a mermaid dress. If you want to show off your curves on your special day, then don't think twice, and choose your mermaid dress. It can be such a flattering silhouette and can express your most feminine side. Extremely fitted through the top, the mermaid dress can help you create the illusion of an hourglass shape giving you a more slim or petite figure. Choose your mermaid dress for a sexy yet sophisticated look.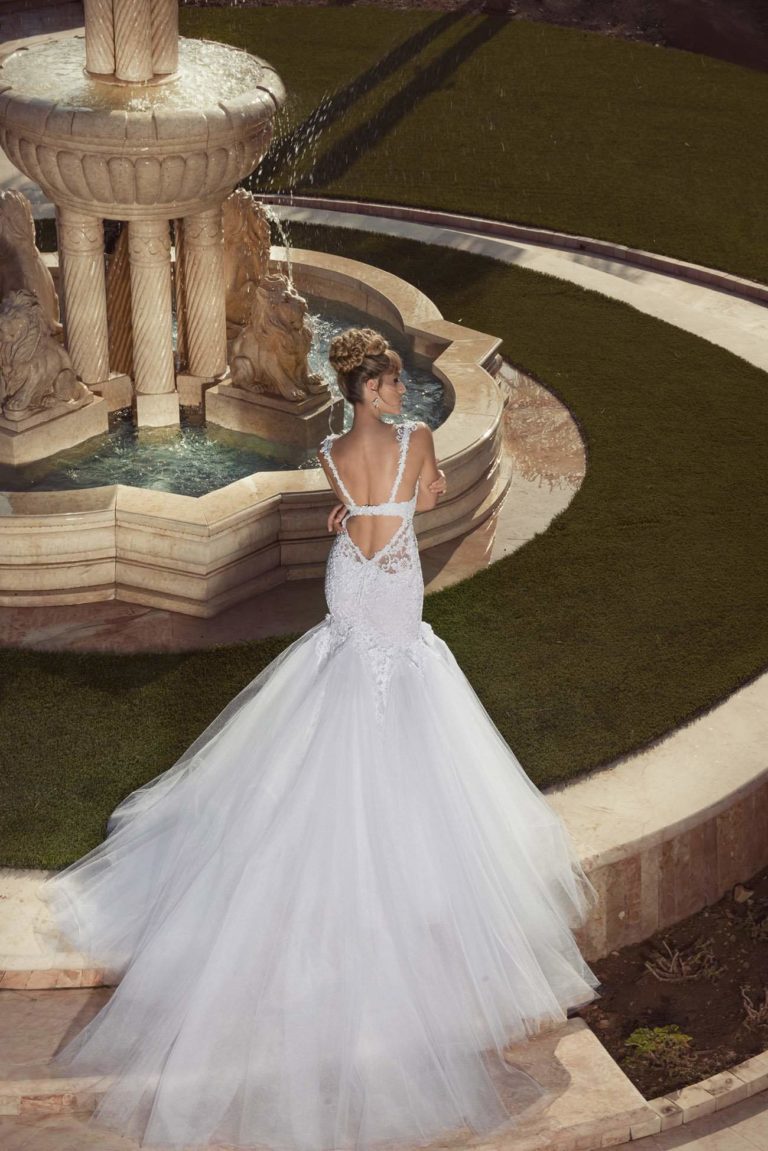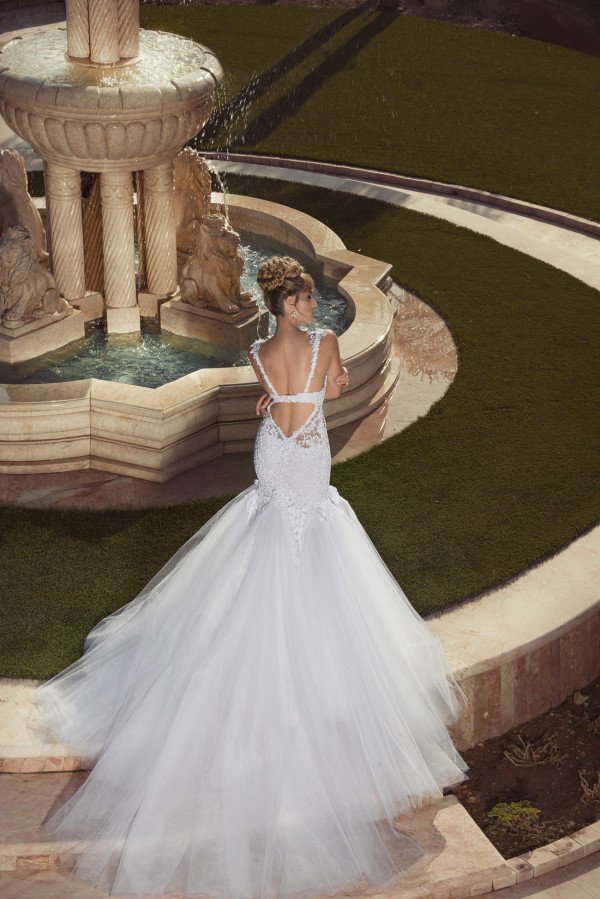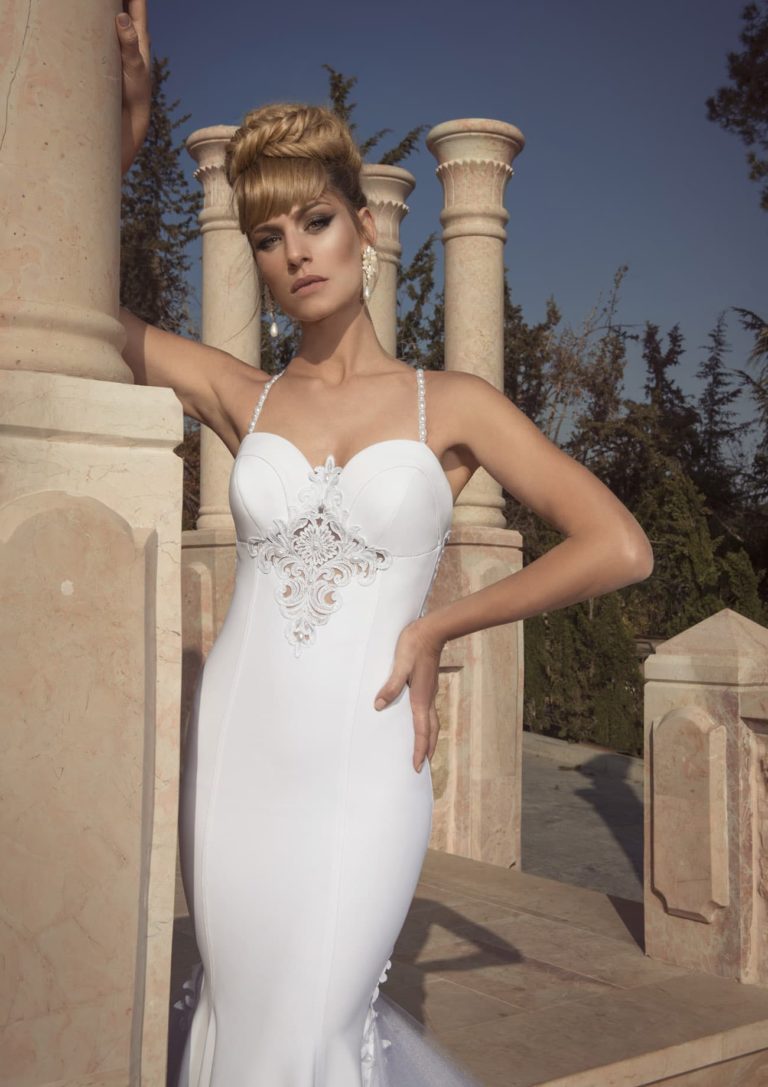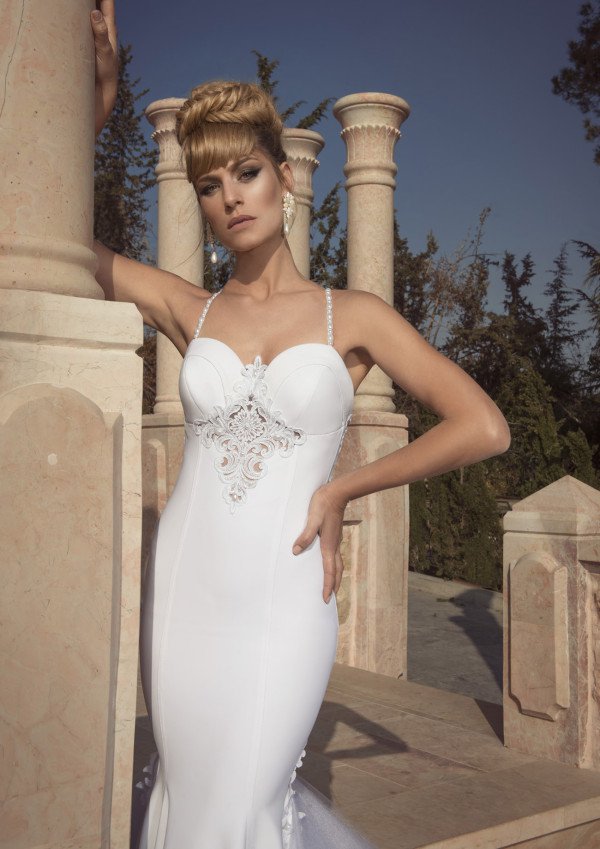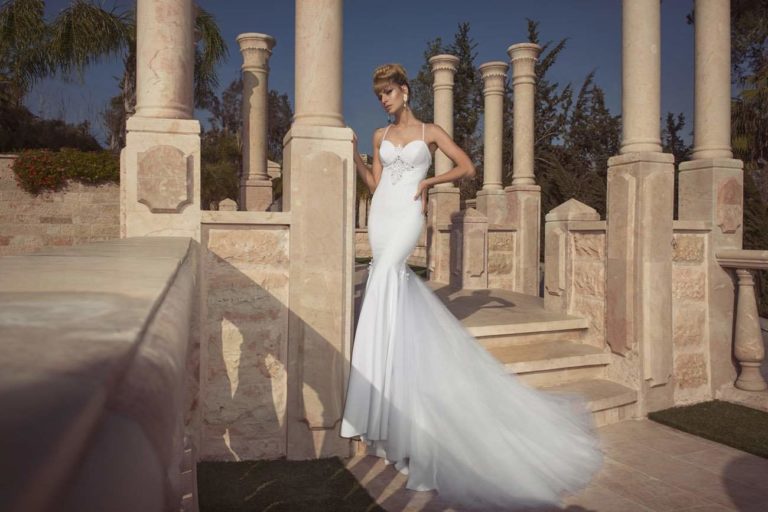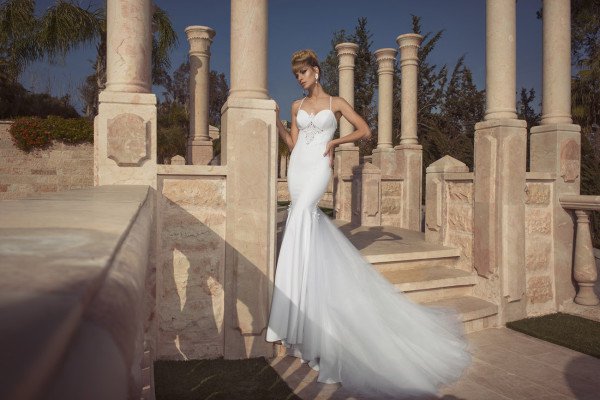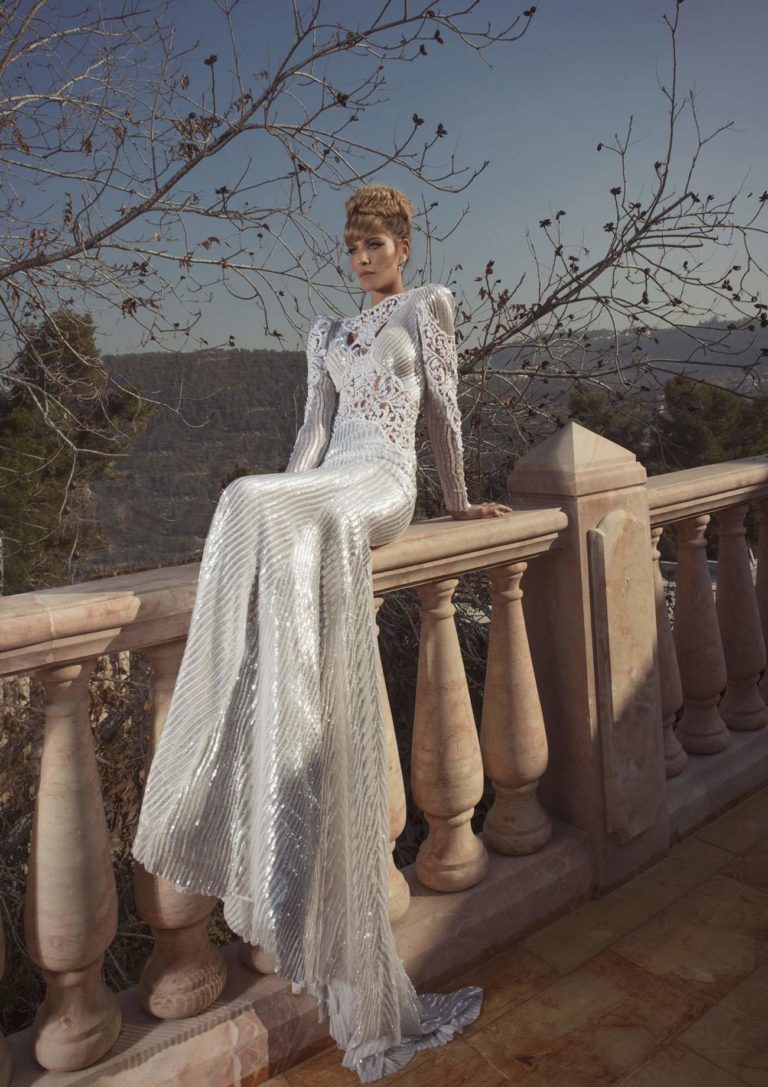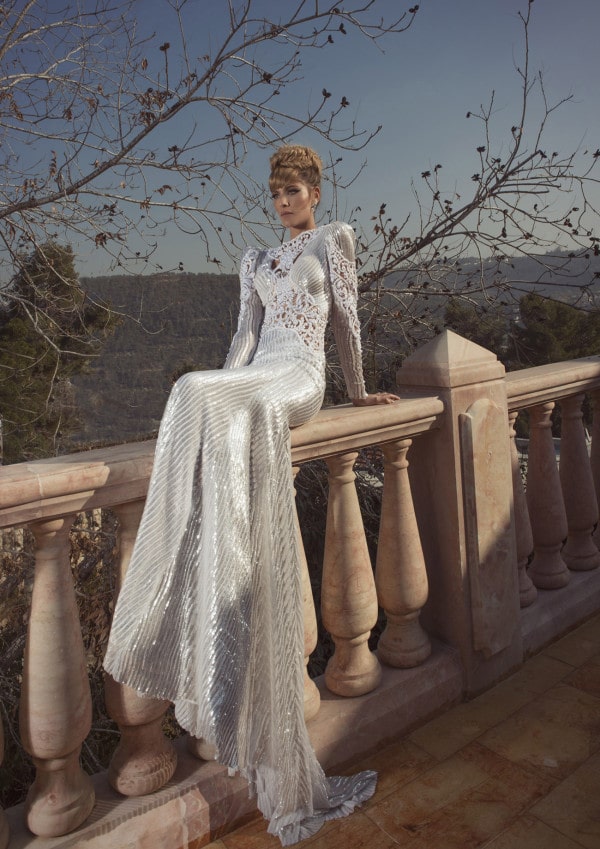 Strapless
This is definitely one of the most popular types of wedding dresses for most modern brides. The strapless wedding dress not only shows off your arms and shoulders but also is not as constricting as a sleeved dress. It is the first choice for many modern brides-to-be, especially for spring and summer weddings. However, you can choose a strapless dress even for a winter wedding if the wedding ceremony is held indoors.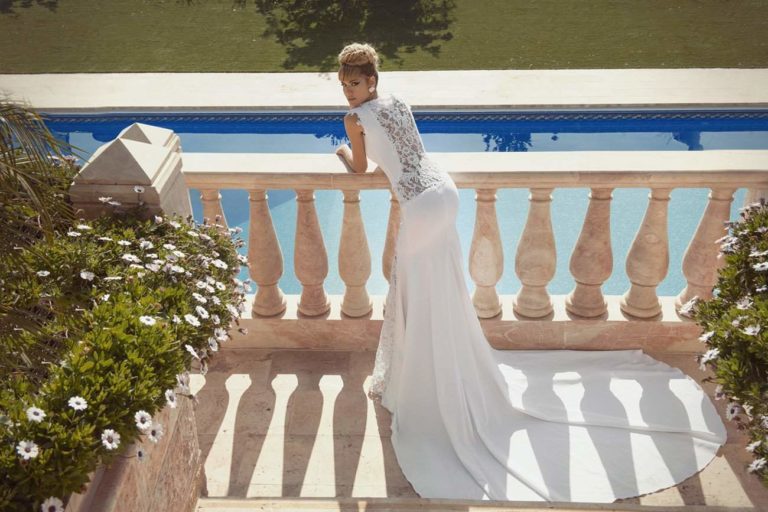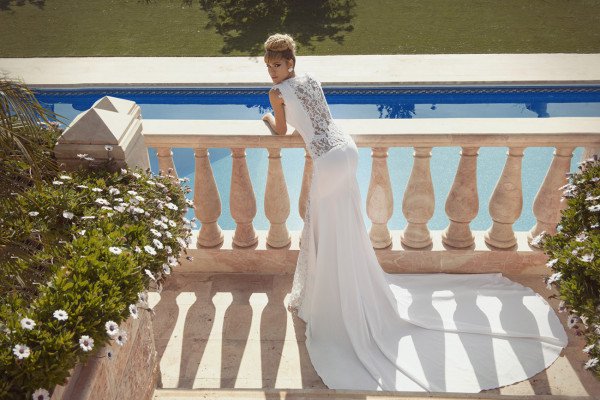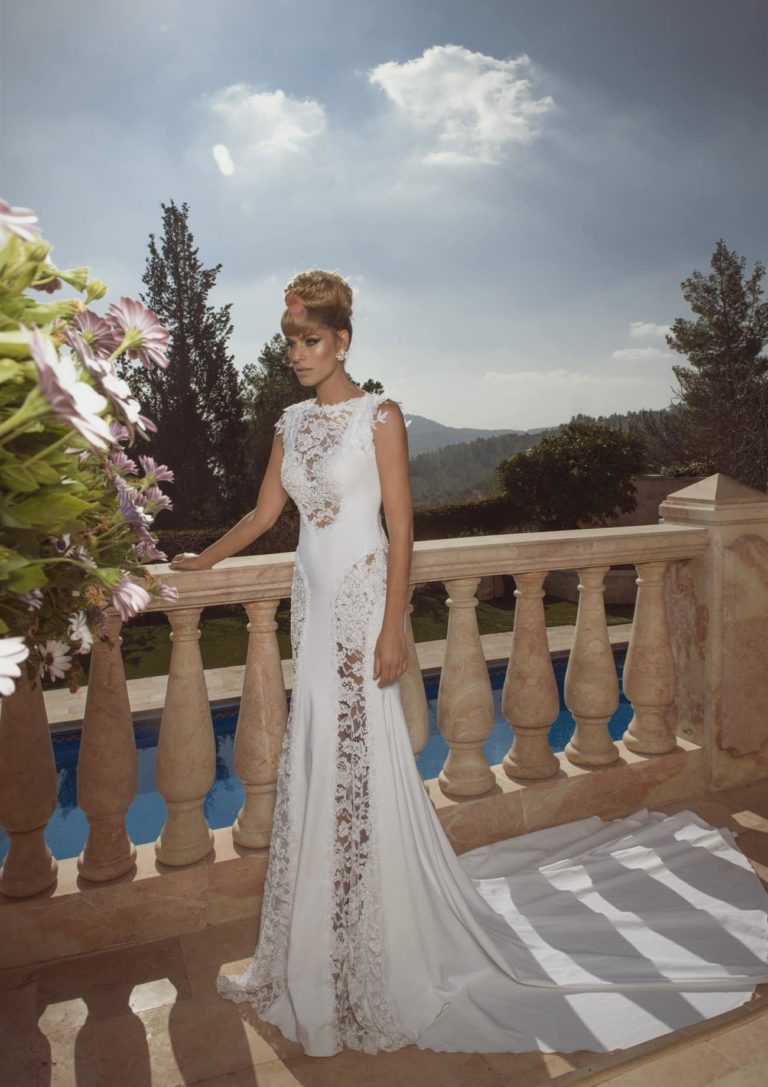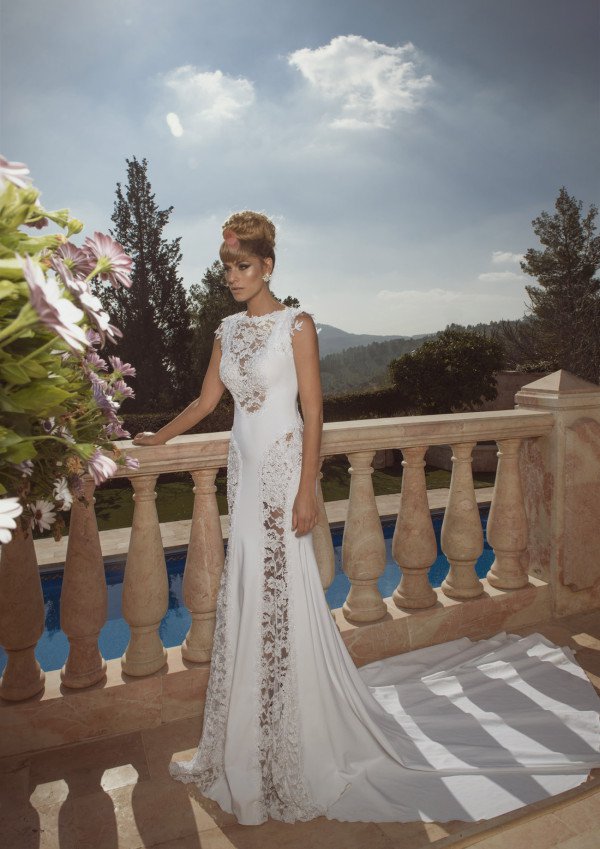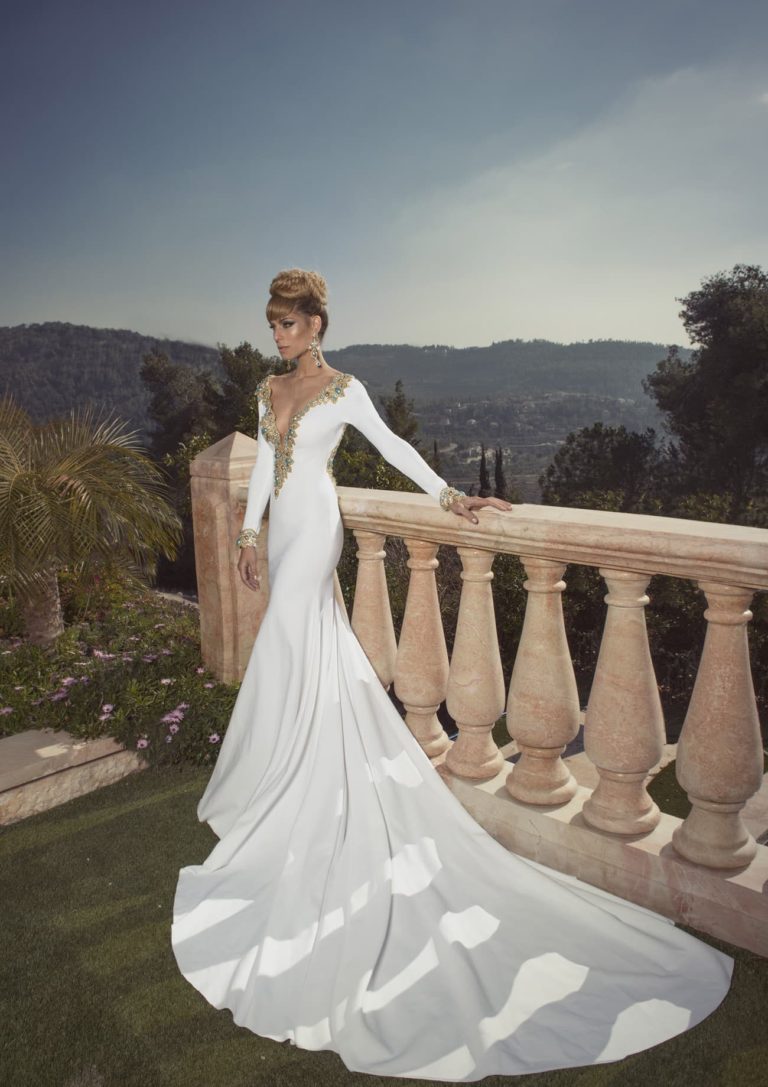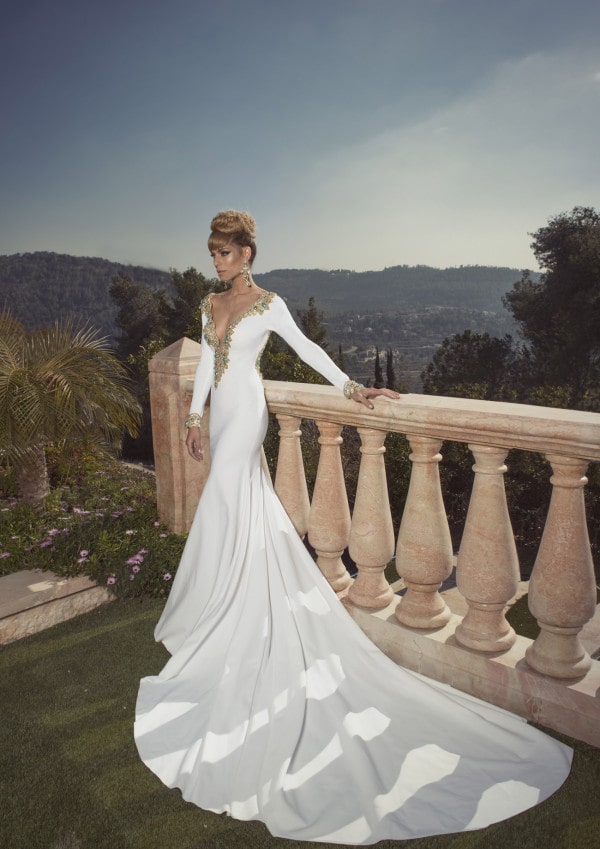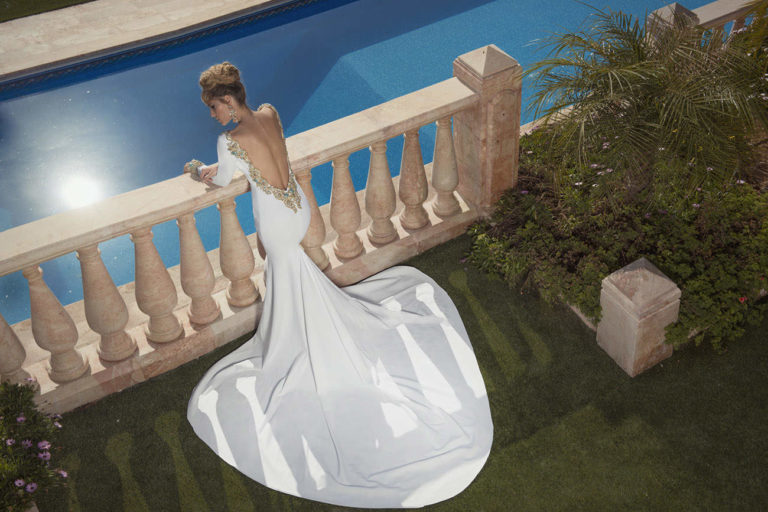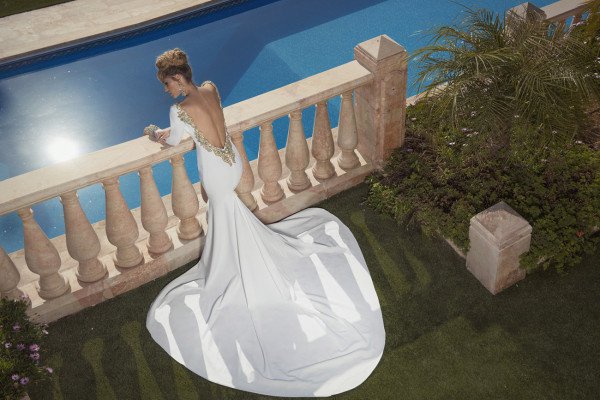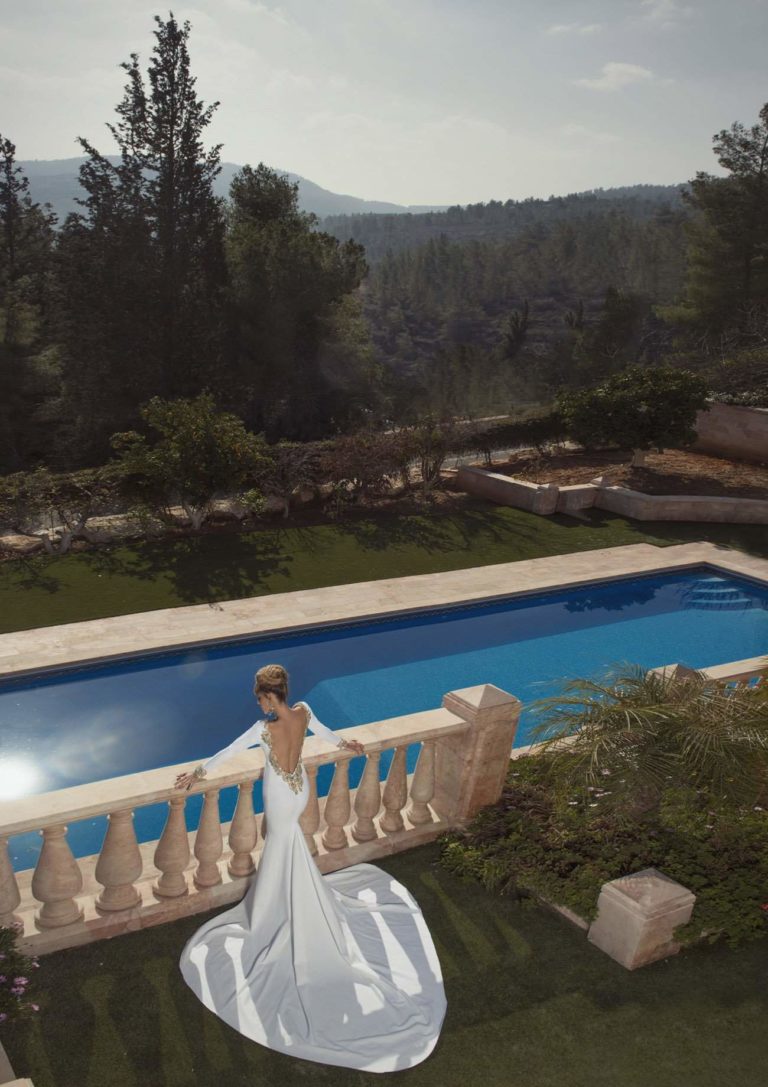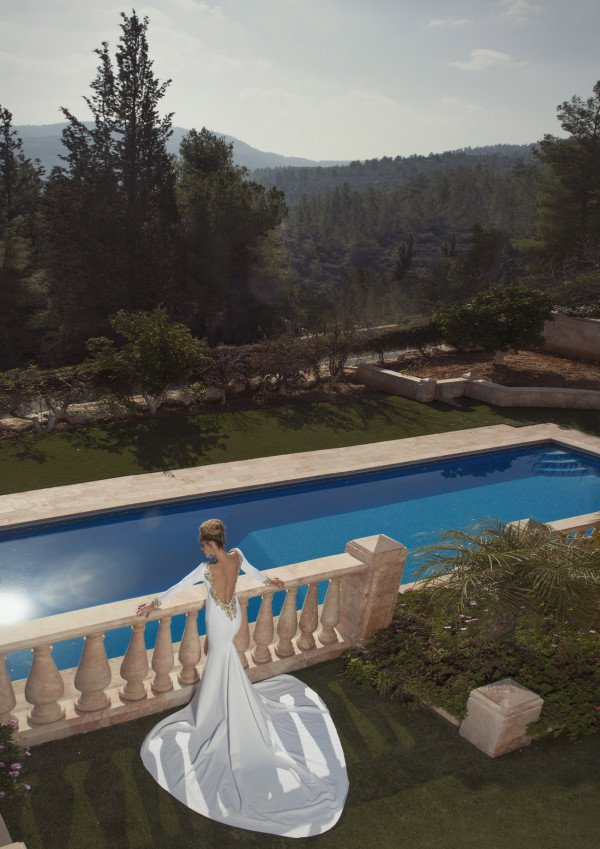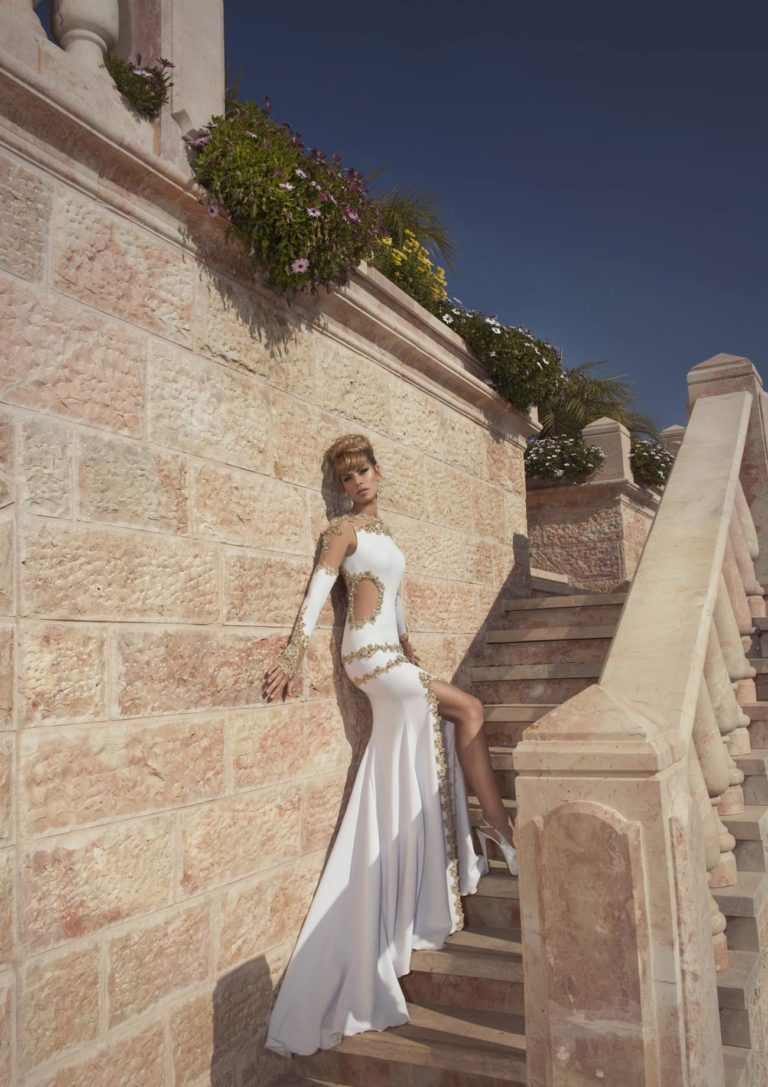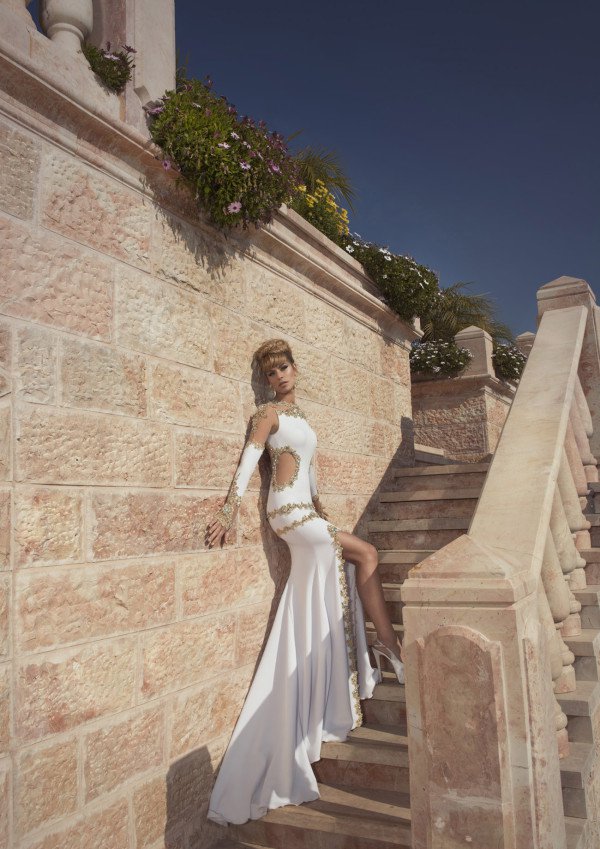 Sheath
Brides with petite figures find it more difficult to choose the right wedding dress. The good news is that the slim shape of a sheath dress is perfect for their body shape. The form-fitting style can be worn in nearly any type of fabric, so you can choose satin, lace, or even embellished beading according to your preferences. Its shape will provide you easiness in moving around so you won't have any trouble while dancing on the dance floor.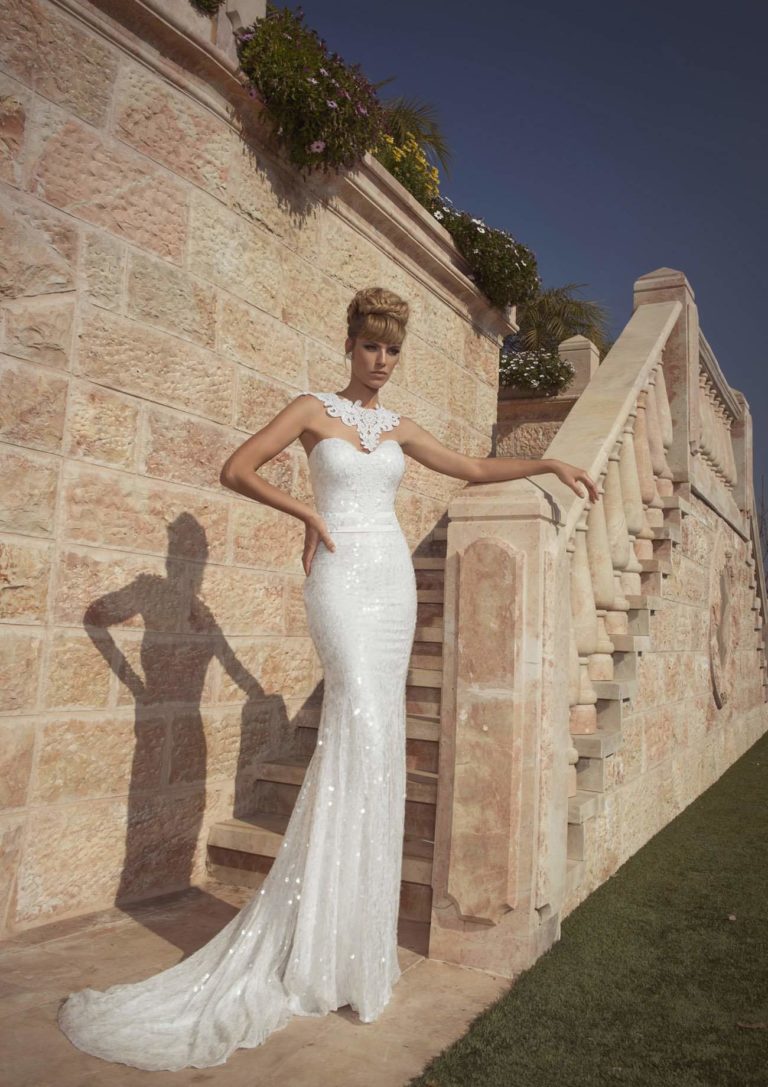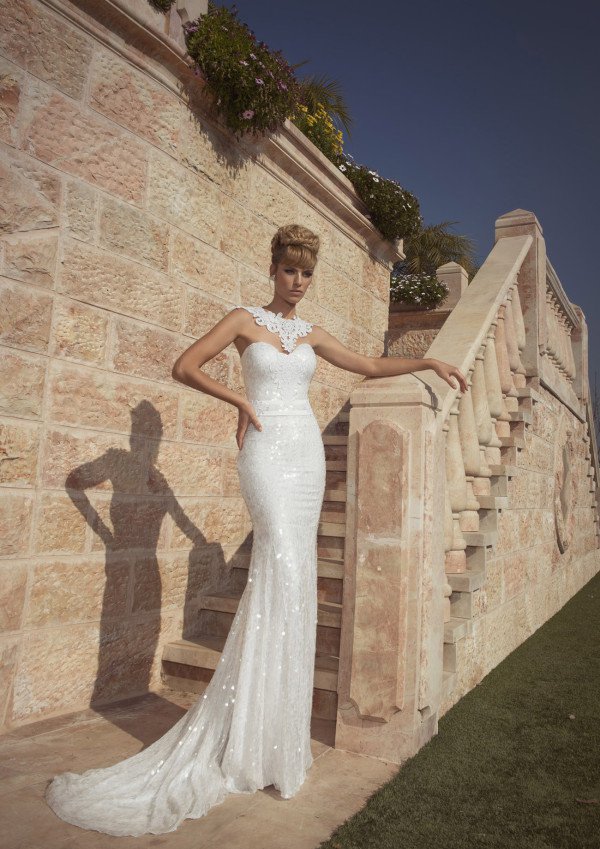 Backless wedding dress
Are you looking for a simpler silhouette when choosing your dream wedding dress? A backless wedding gown is a right choice for you. It is a perfect way to add a touch of elegance and sexiness to your bridal look. Add some embellishments to draw the entire attention to the details. Or, keep it simple with a neutral-colored fabric in the back for example.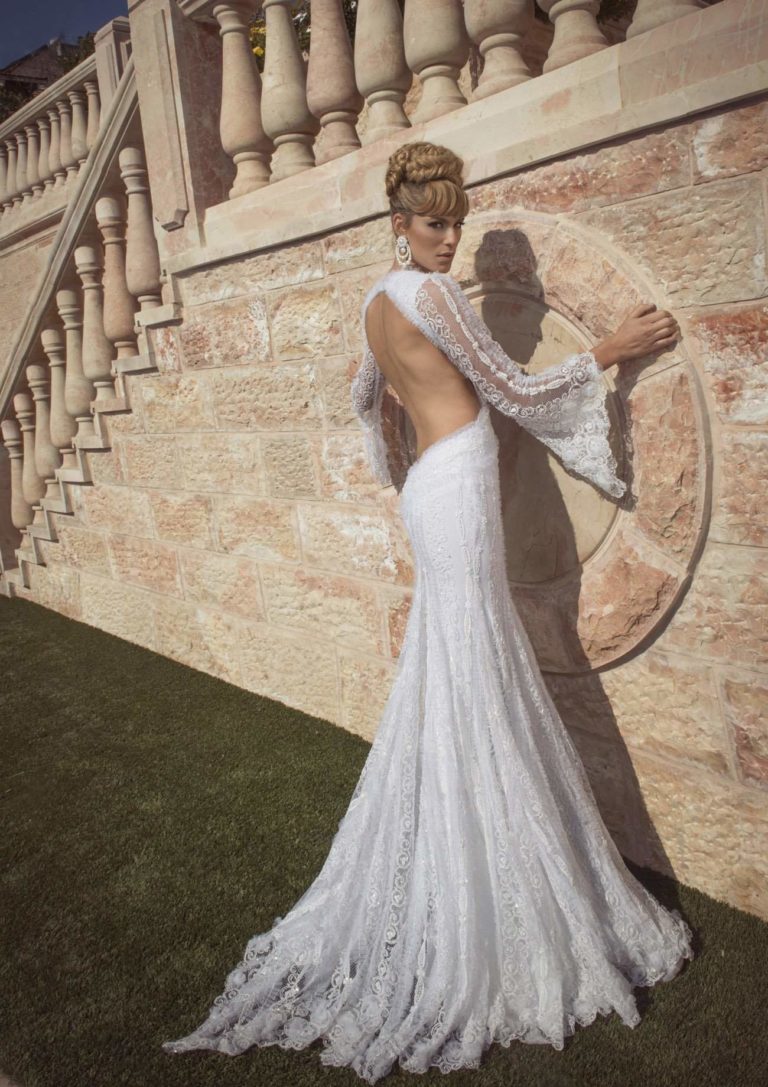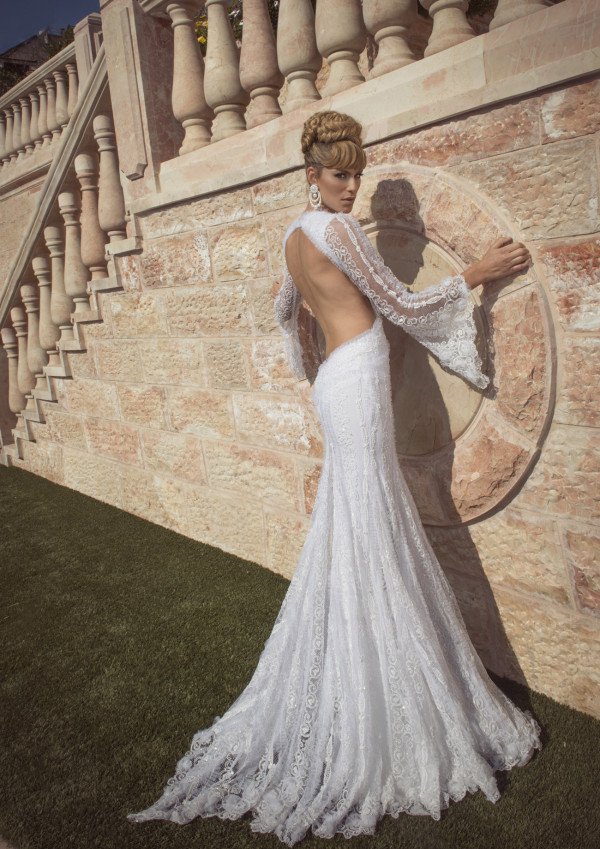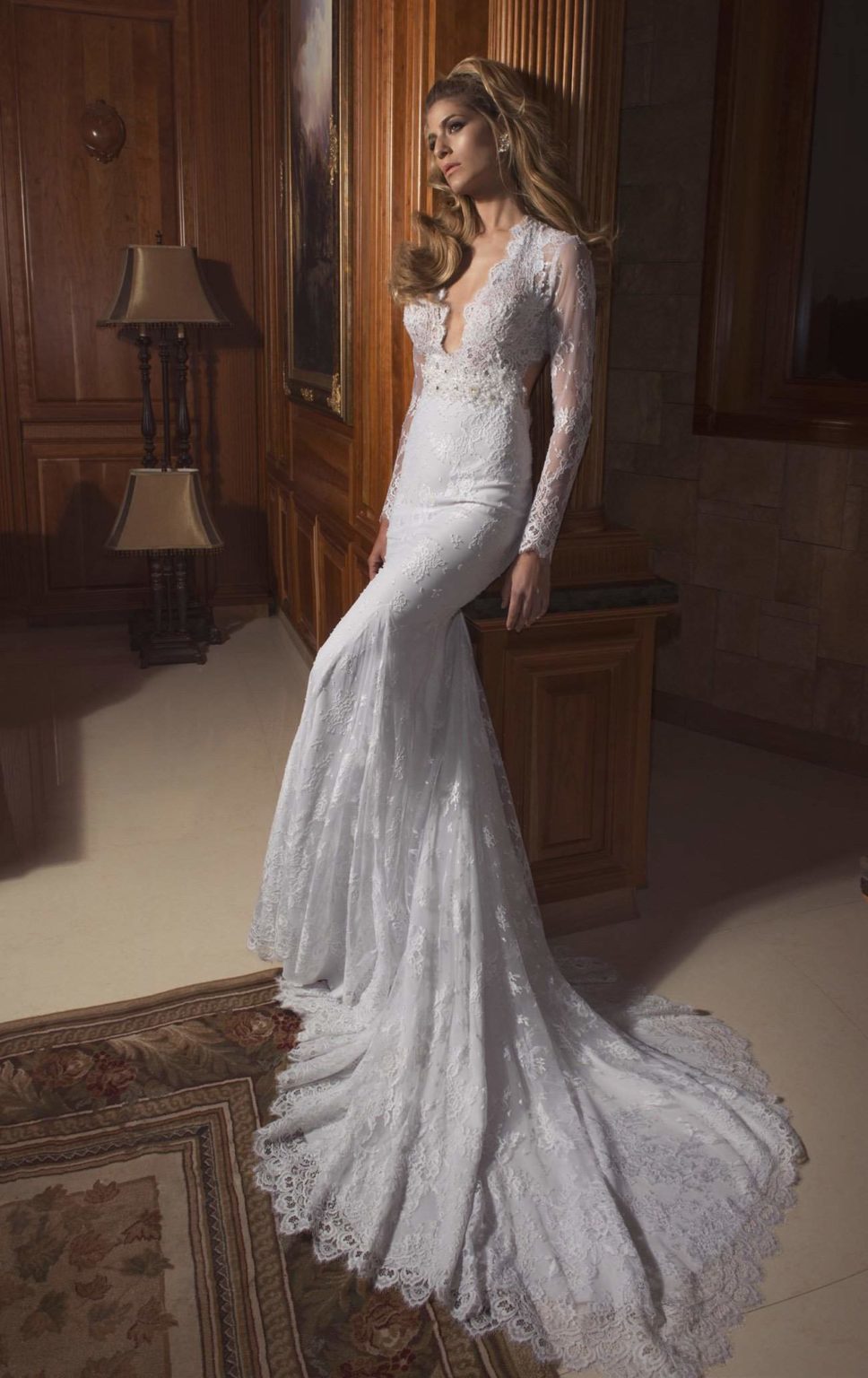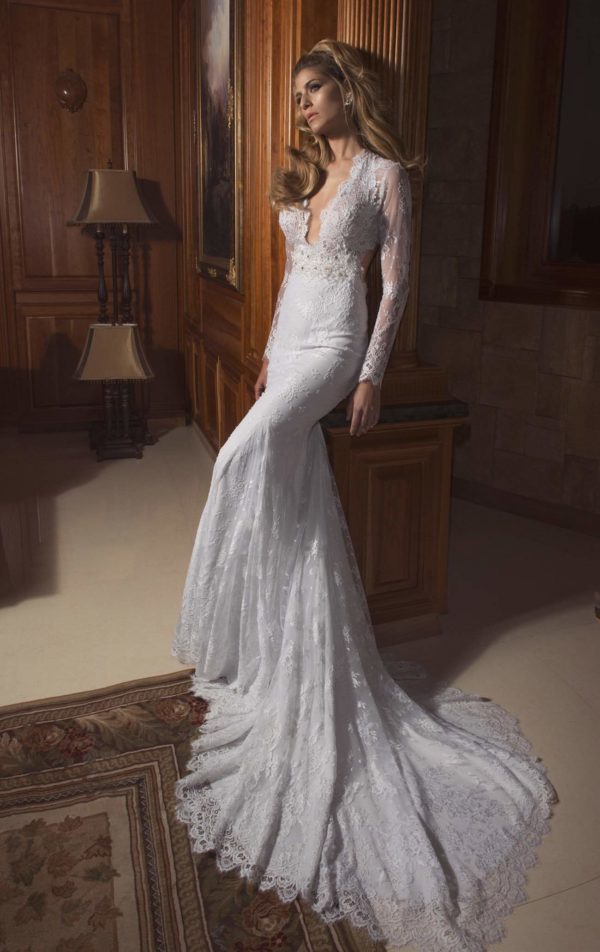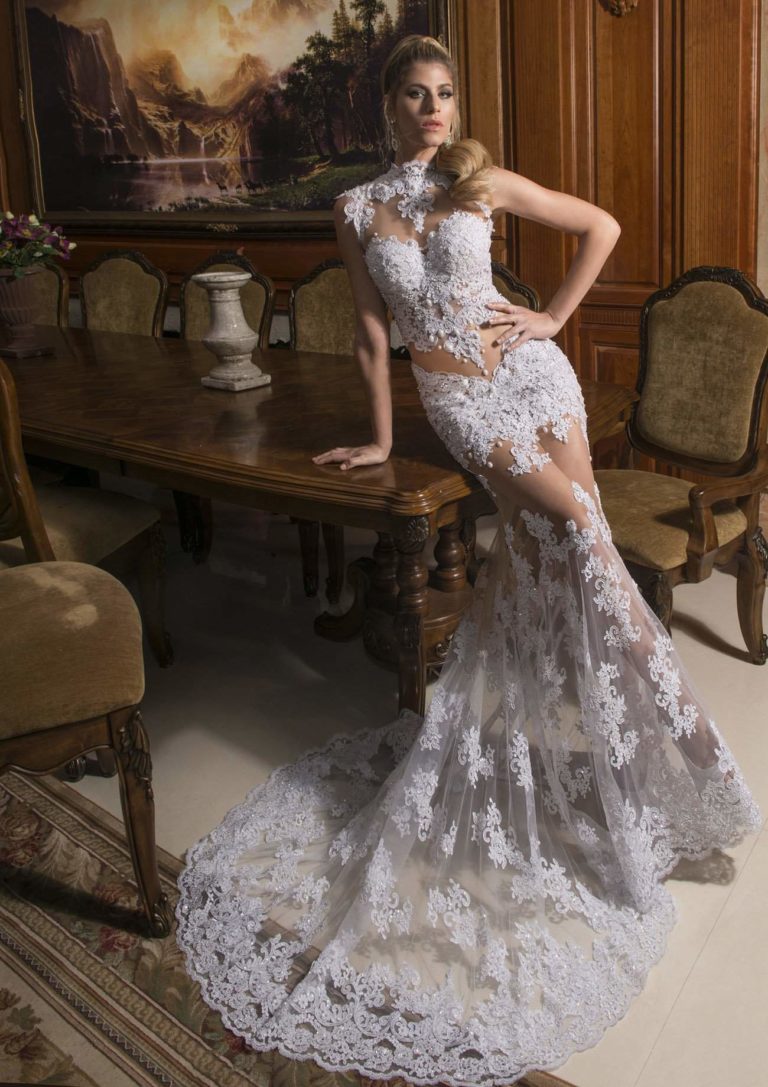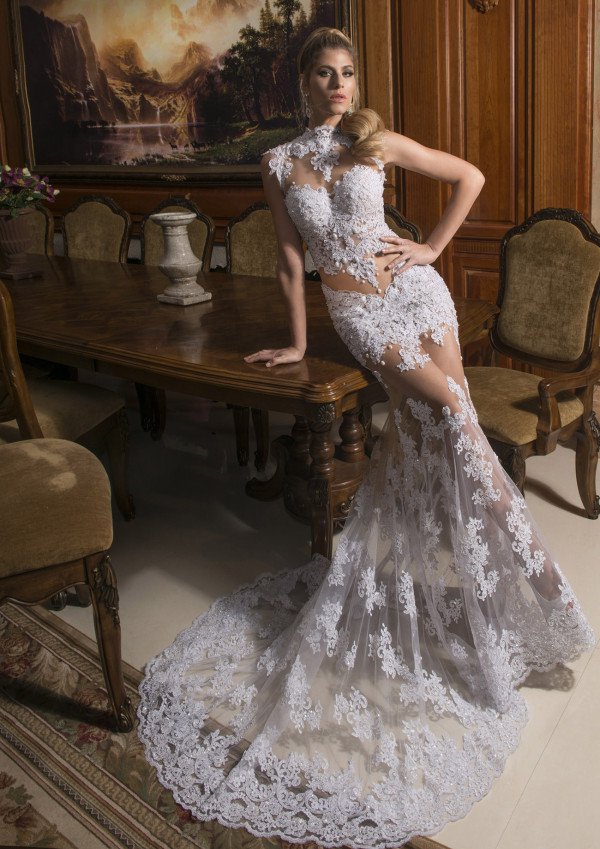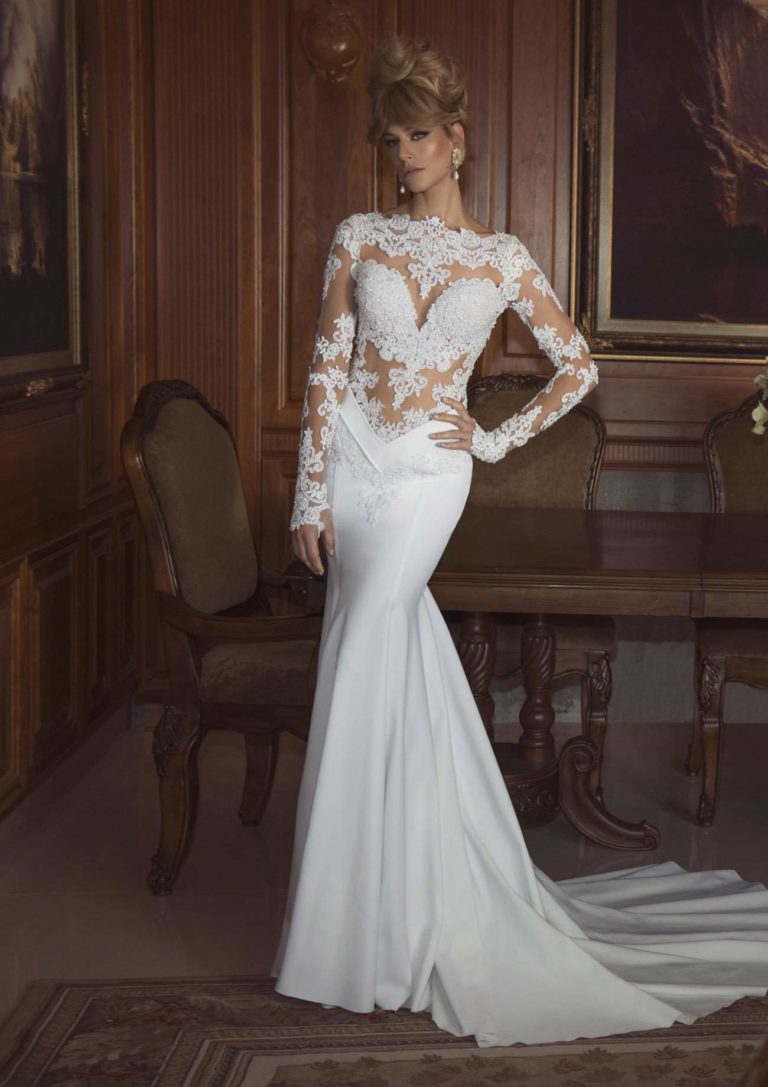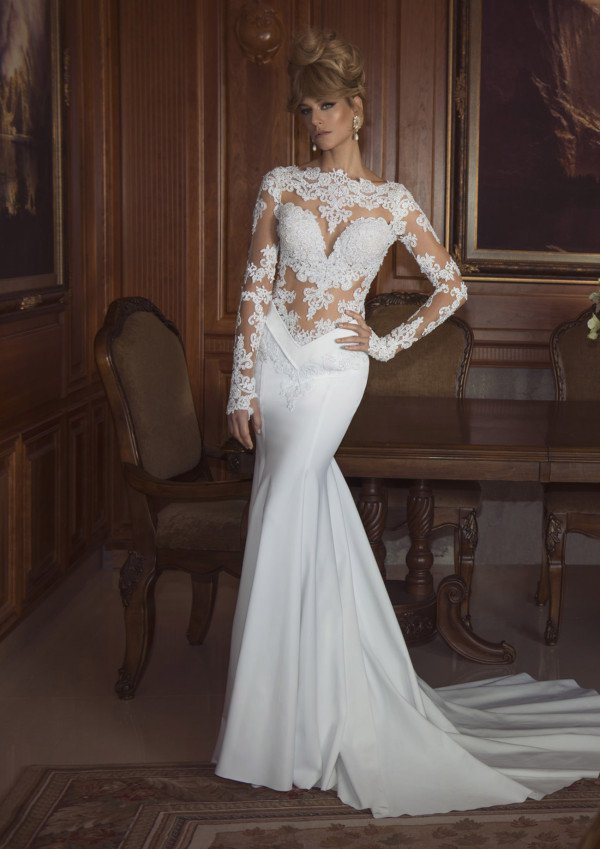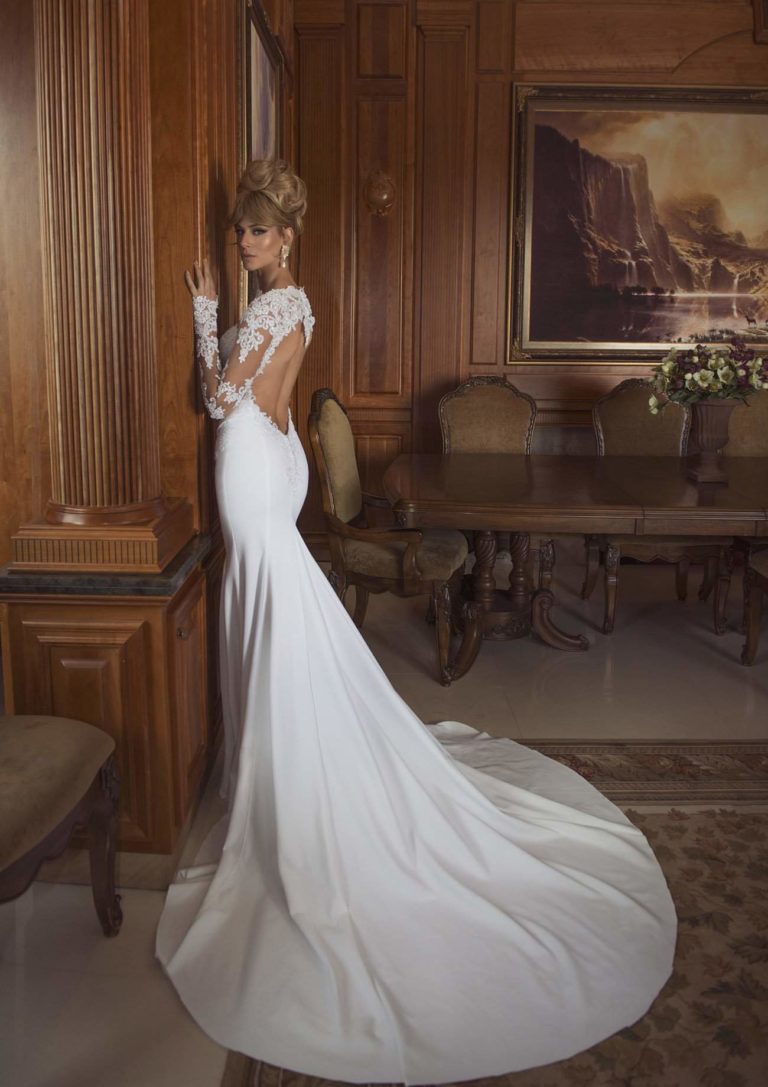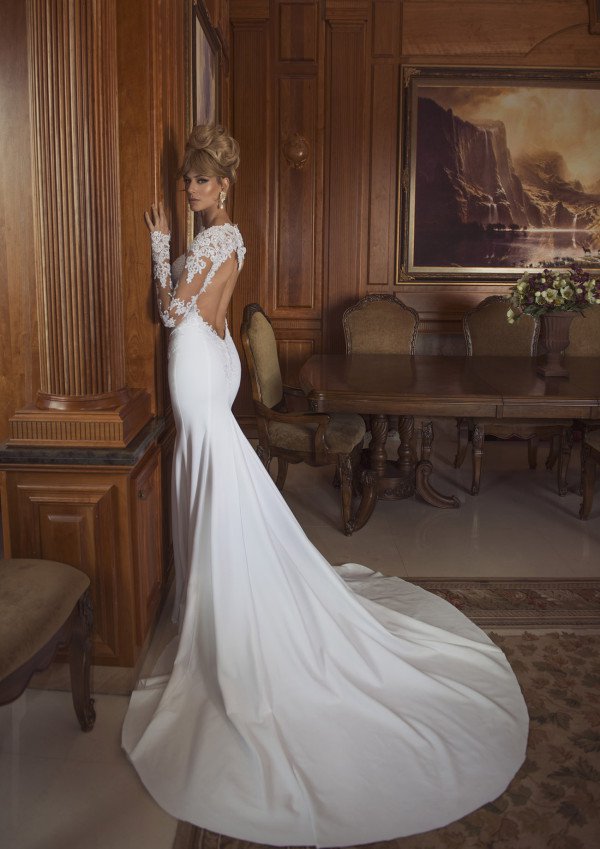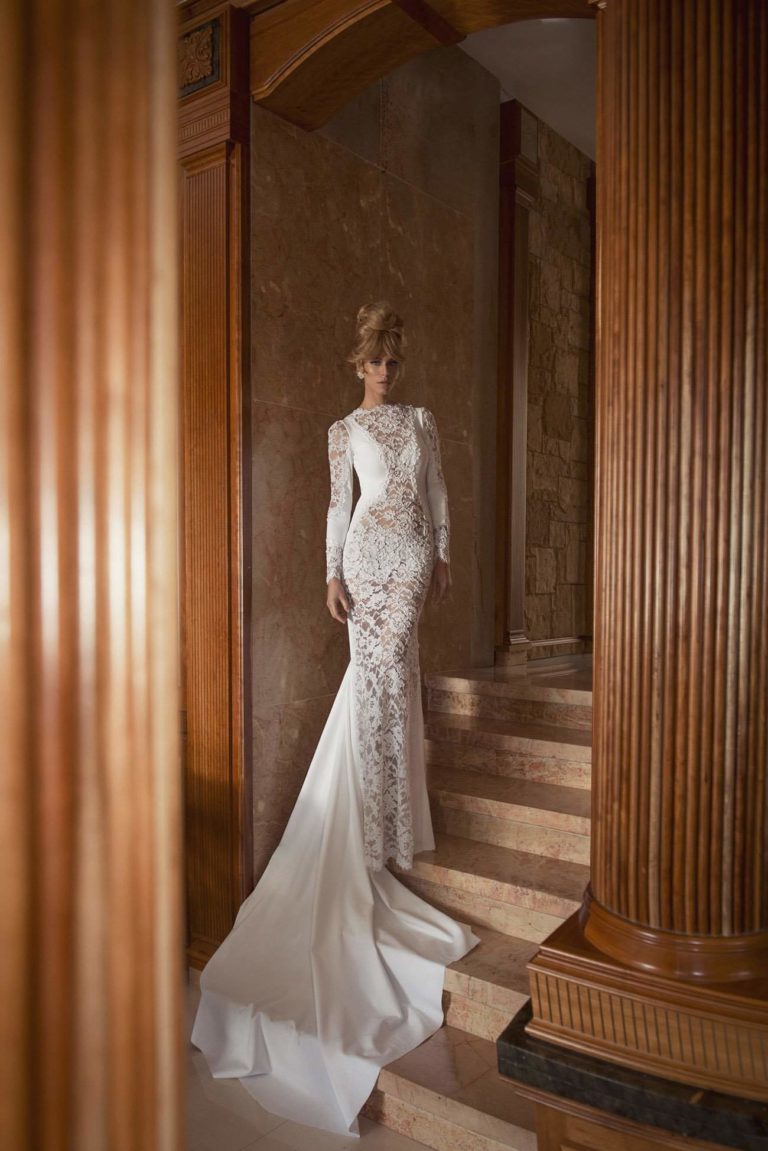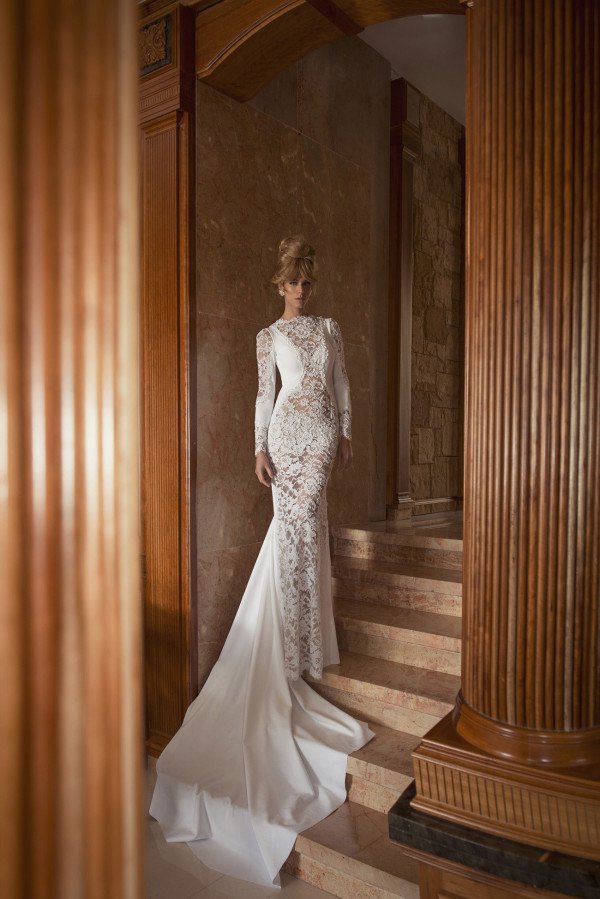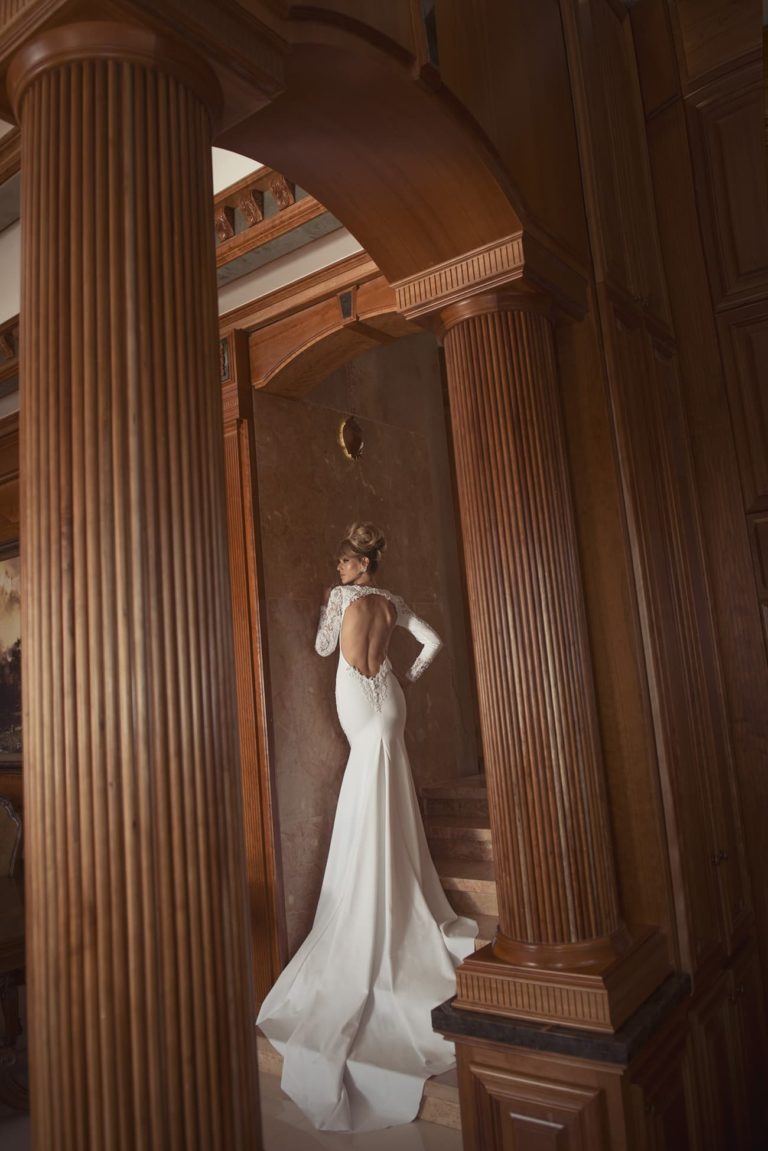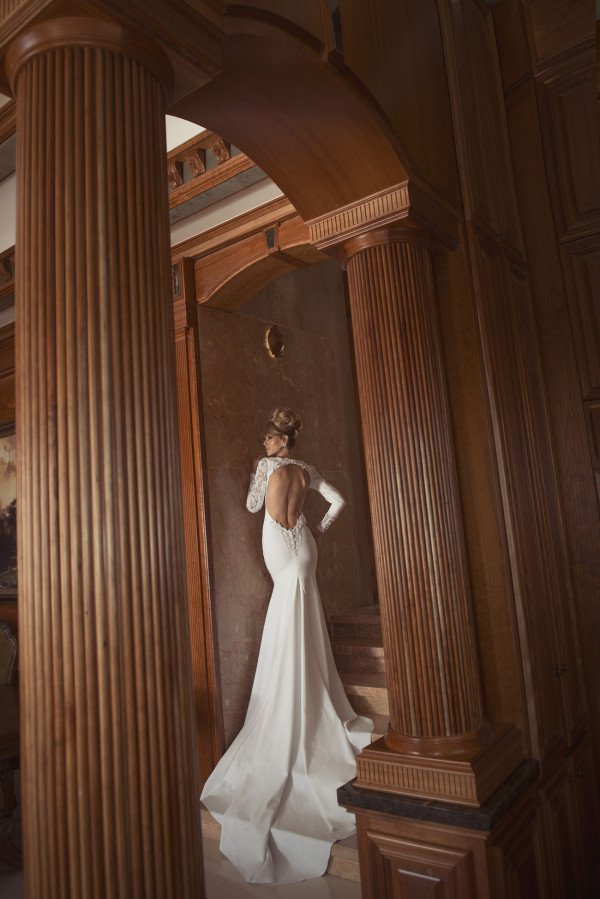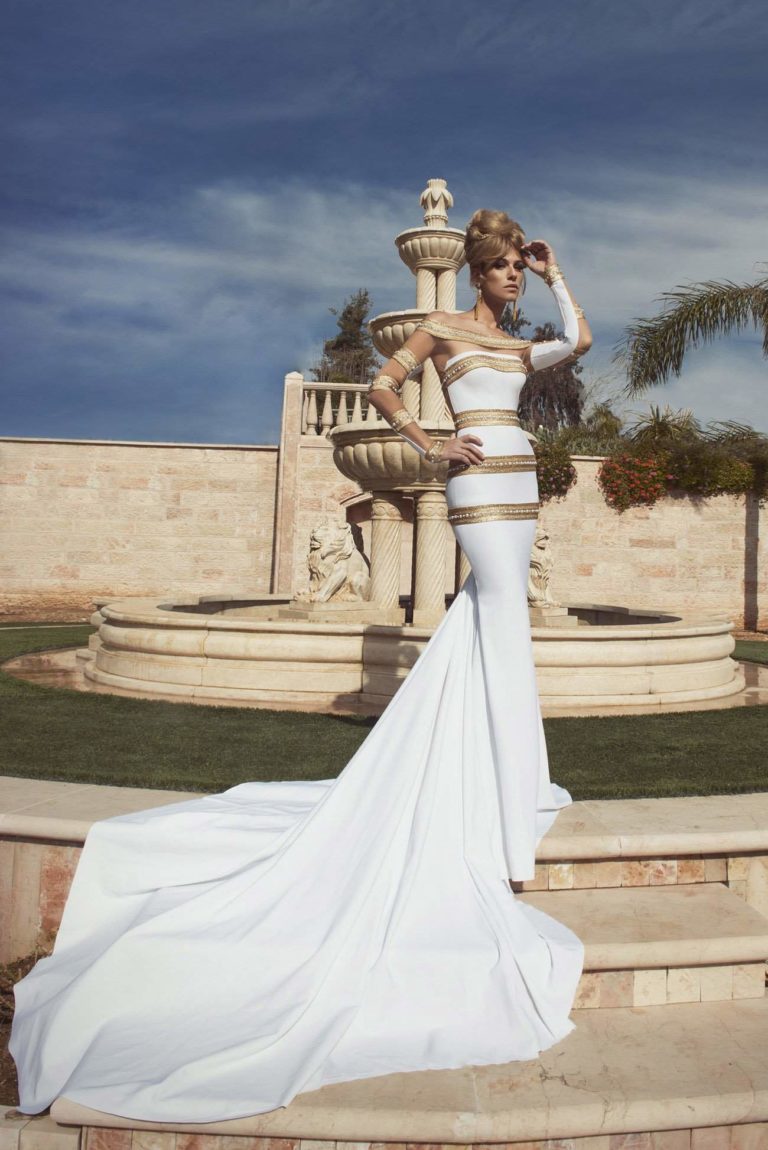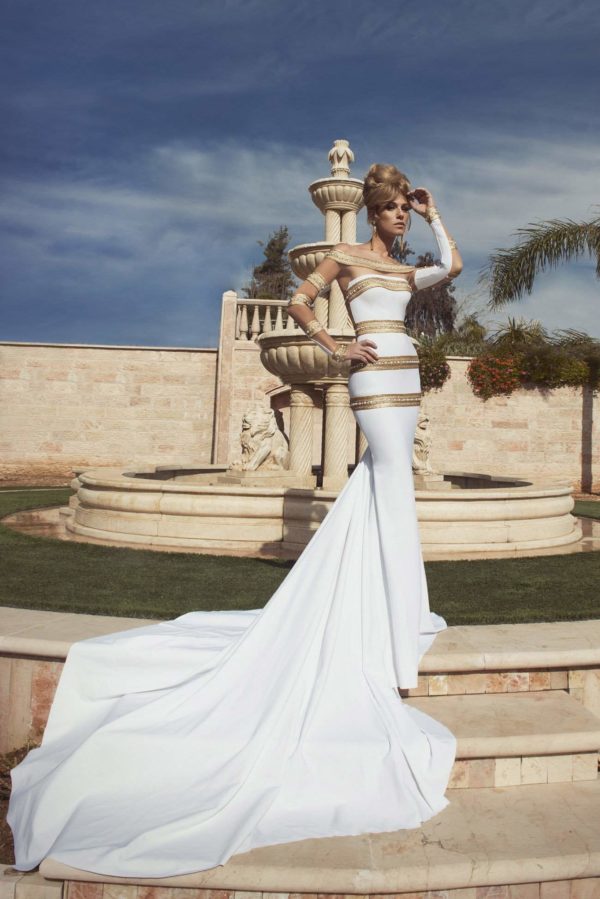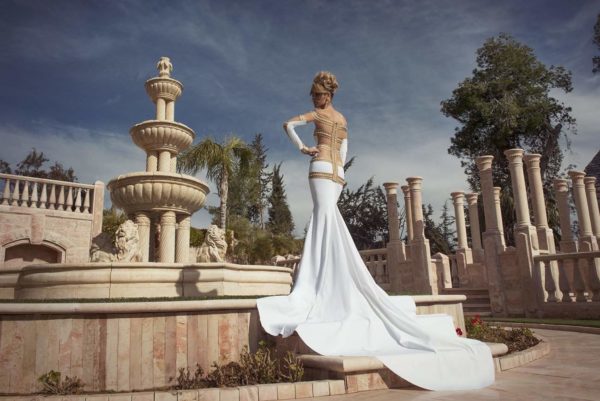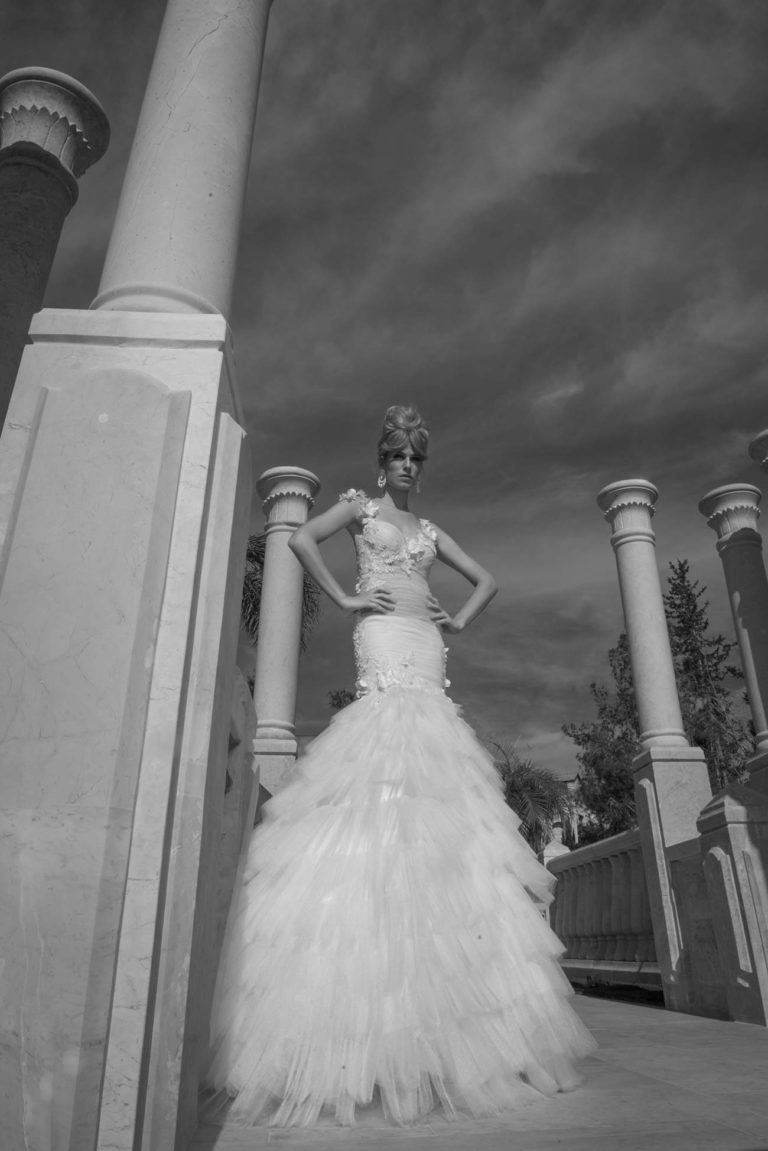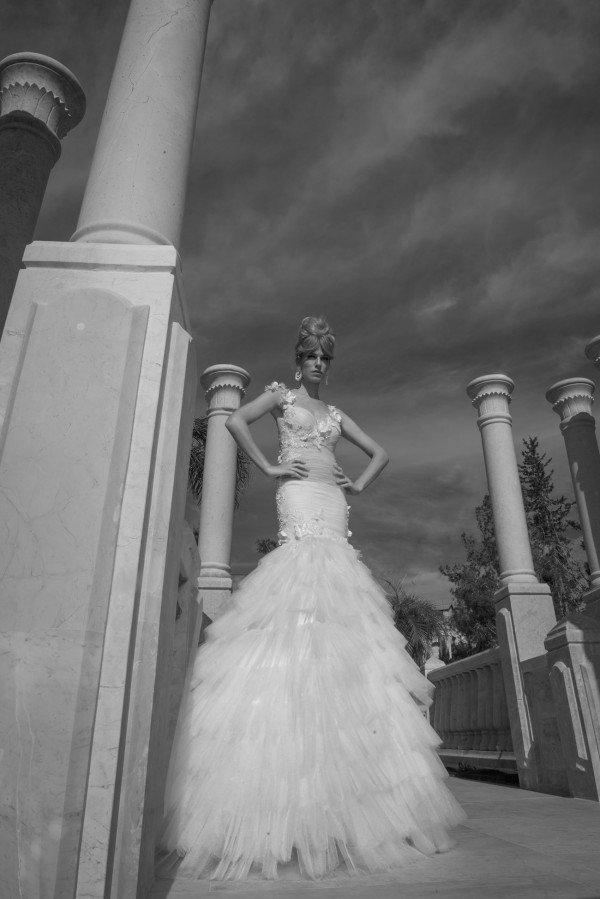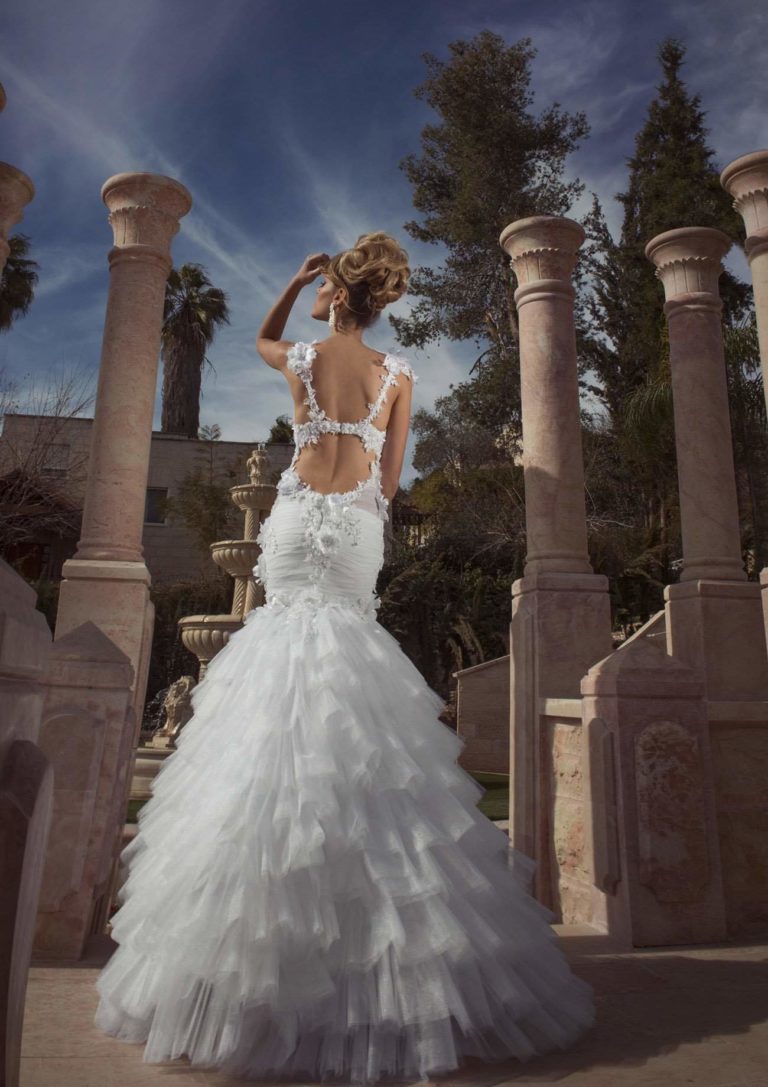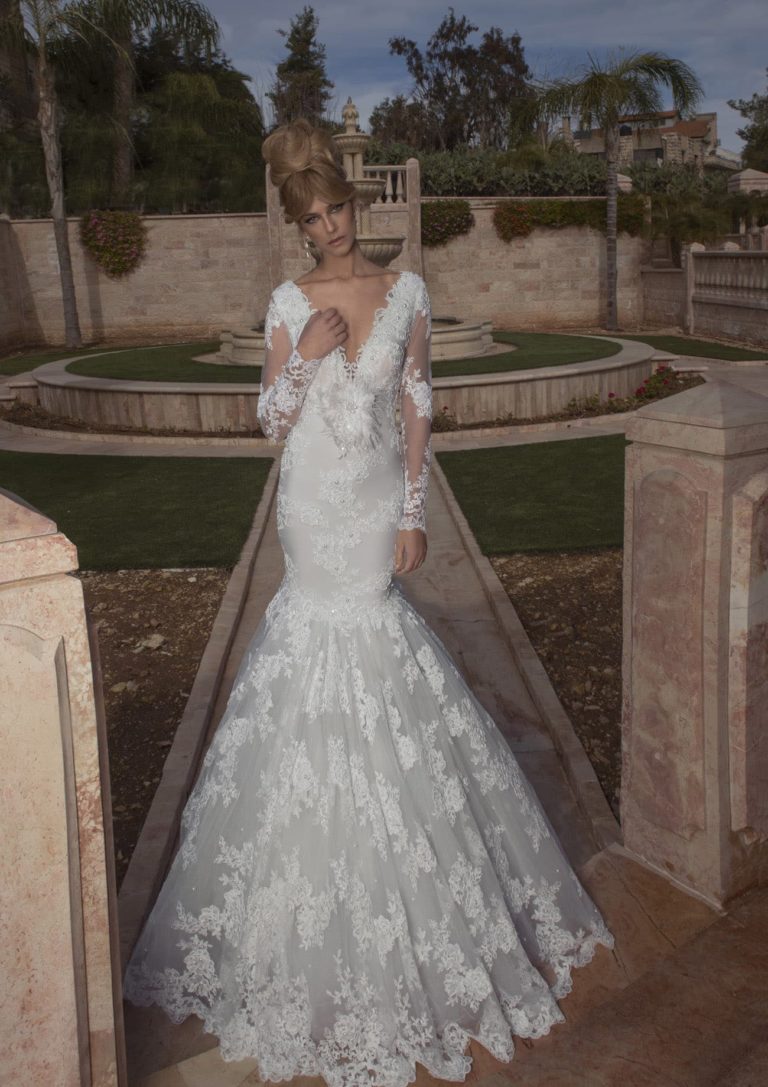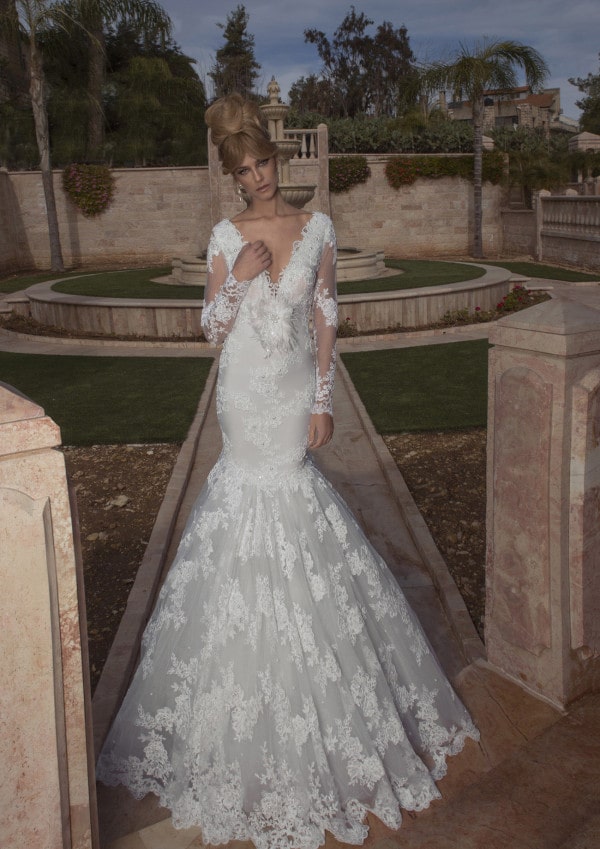 Trumpet wedding dress
The trumpet silhouette is so similar to the mermaid style, that most brides won't even differ from one from the other. However, there is one difference that is very important especially when comfort is so important for you: trumpet silhouette has a bit more room for comfort.  A trumpet wedding dress has a tighter fit through your chest and waist, before flaring out slightly around the knees. If you are a bride willing to show off your curves, but still being able to move on the dance floor, then here is the right choice of a dress for you.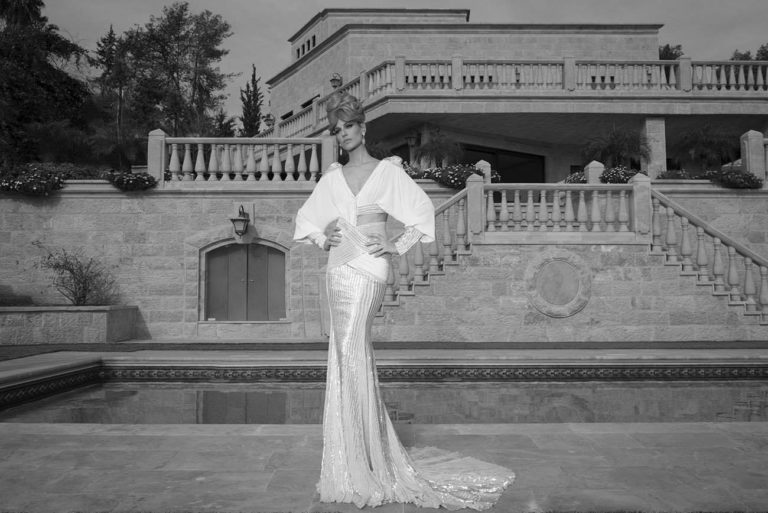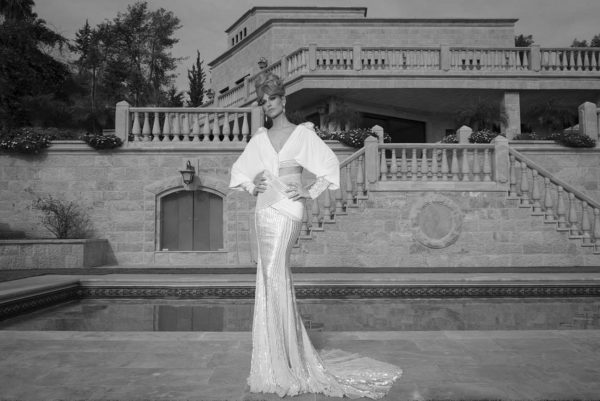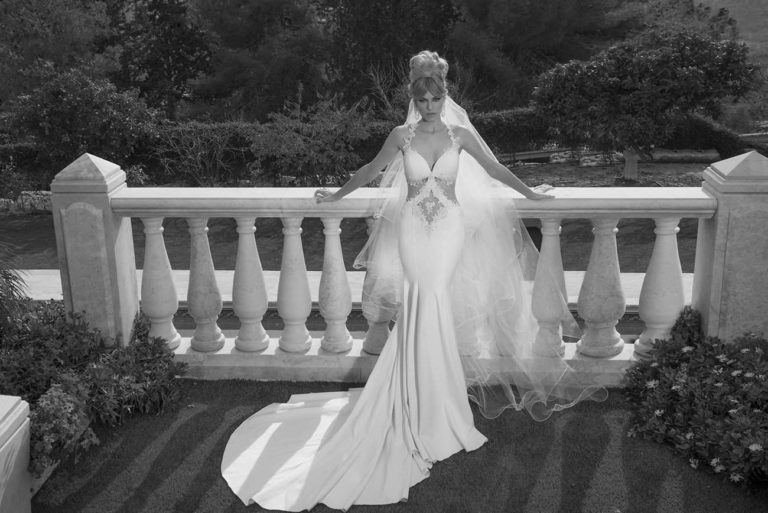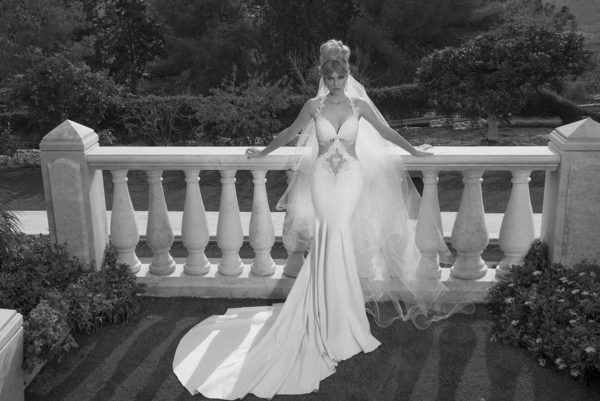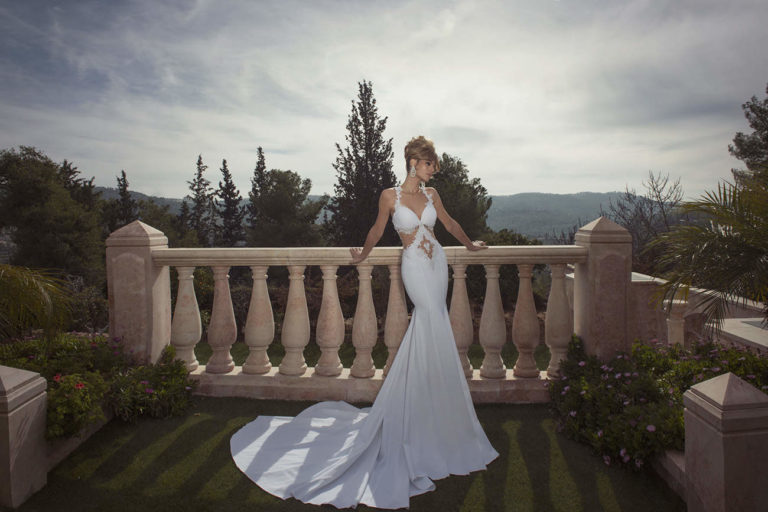 Ball gown wedding dress
Is there a bride that doesn't want to feel like a princess on her special day? A ball gown wedding dress can make her dreams come true. With a full skirt and fitted upper body, the ball gown will create the perfect cinched waistline. Women wearing ball gowns will certainly look magical. But, for an even more dramatic look, you can always add some extra fabric and layer the ball gown. Tulle or lace is the best choice of fabrics for a ball wedding dress.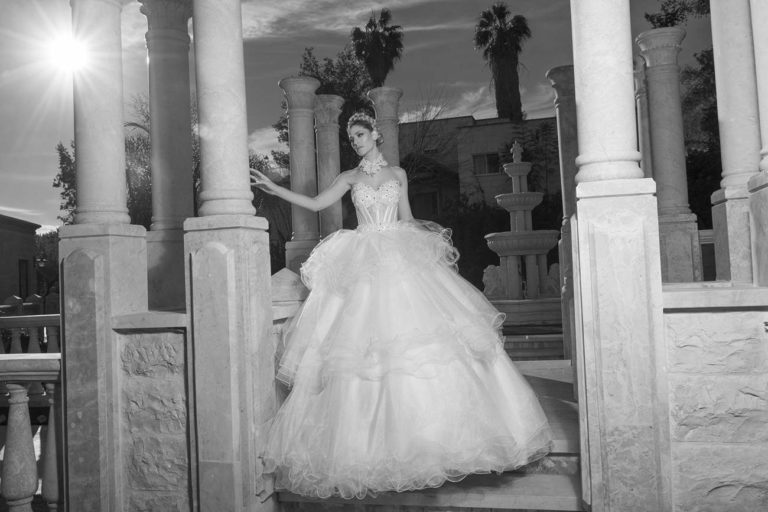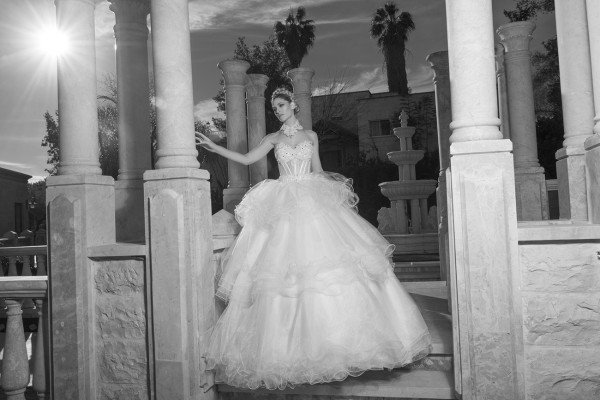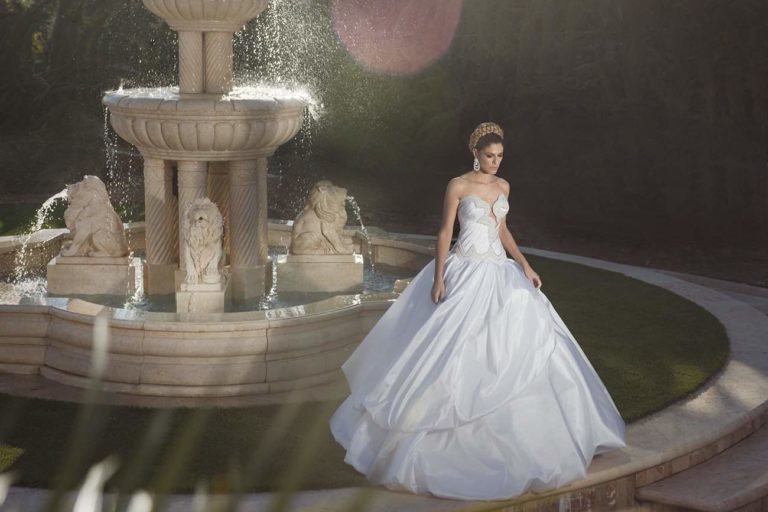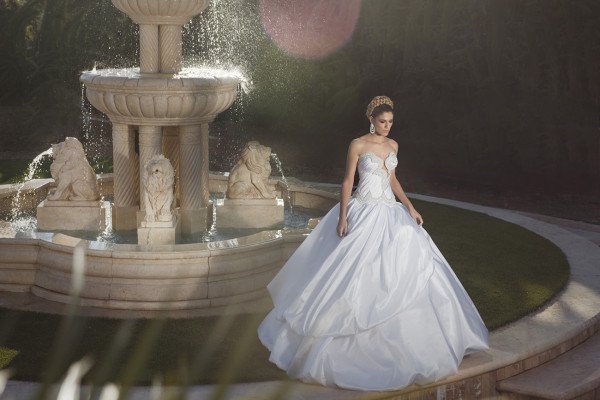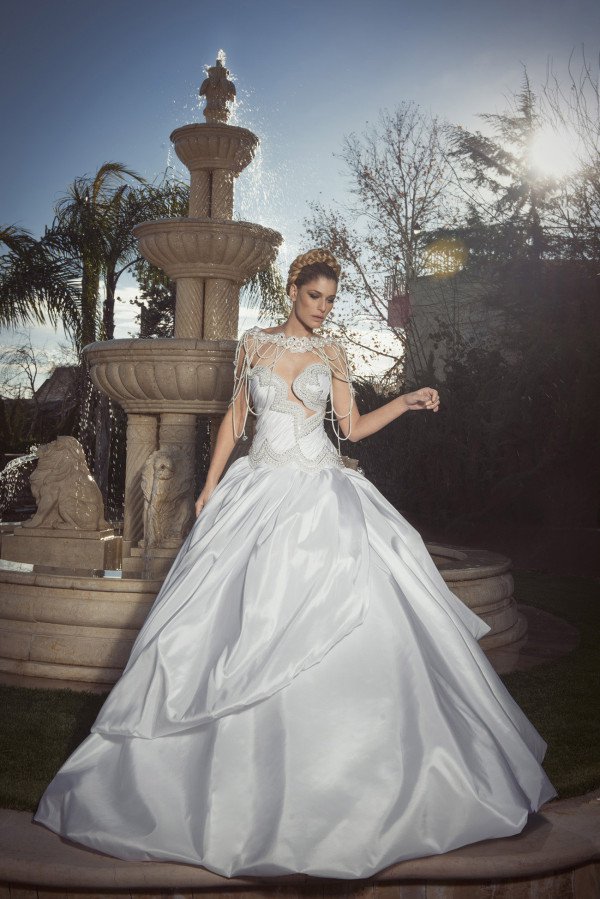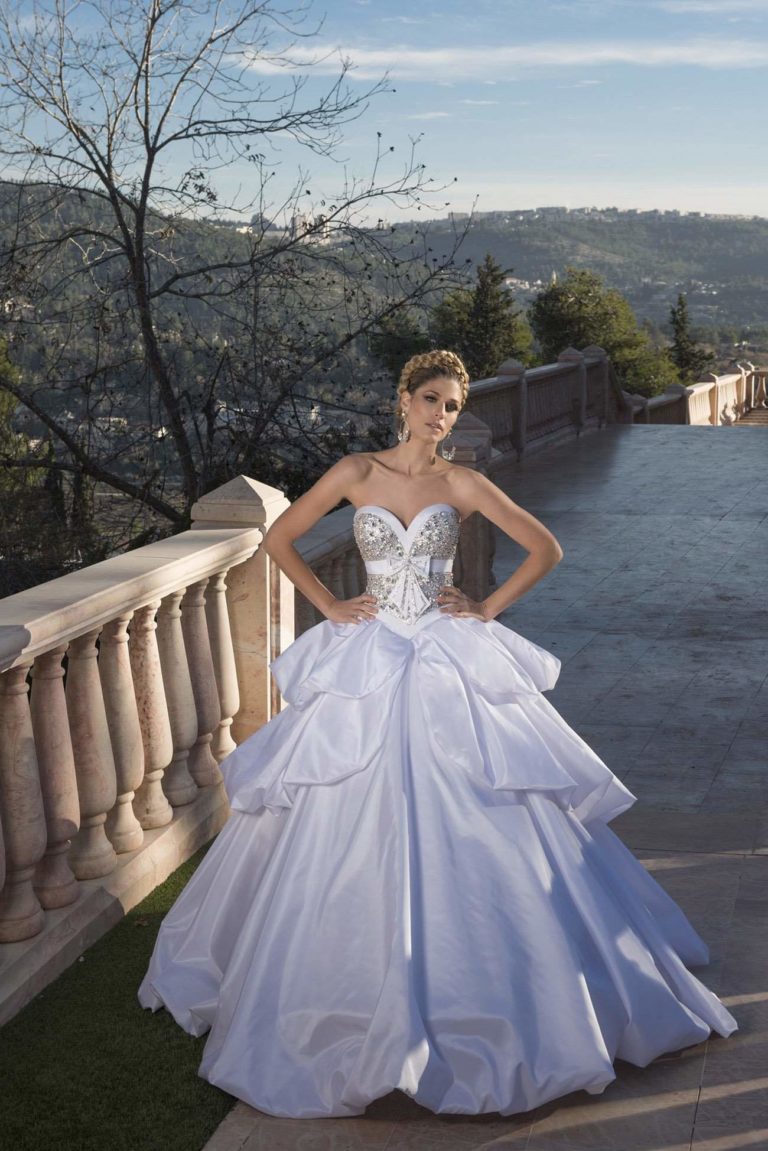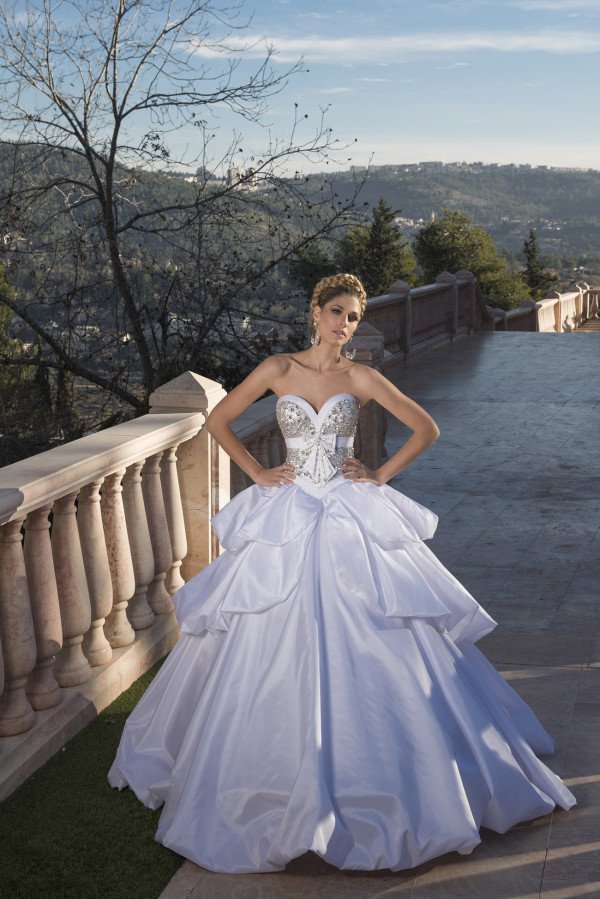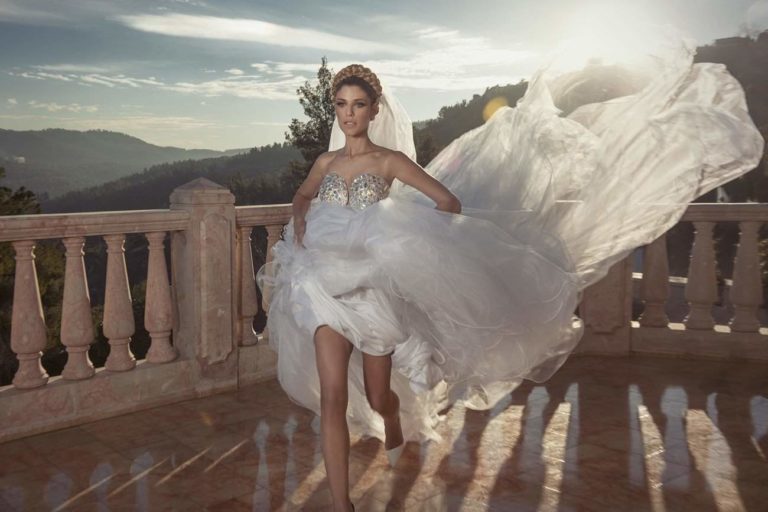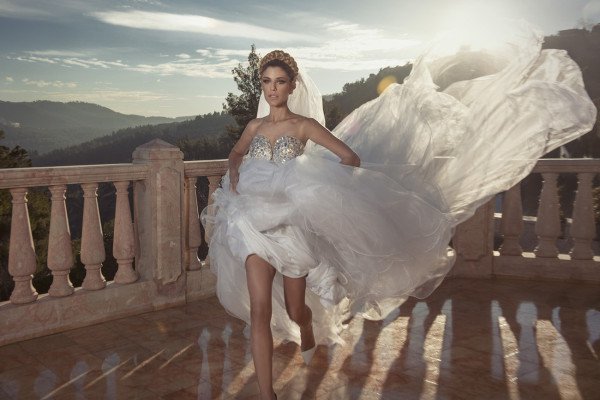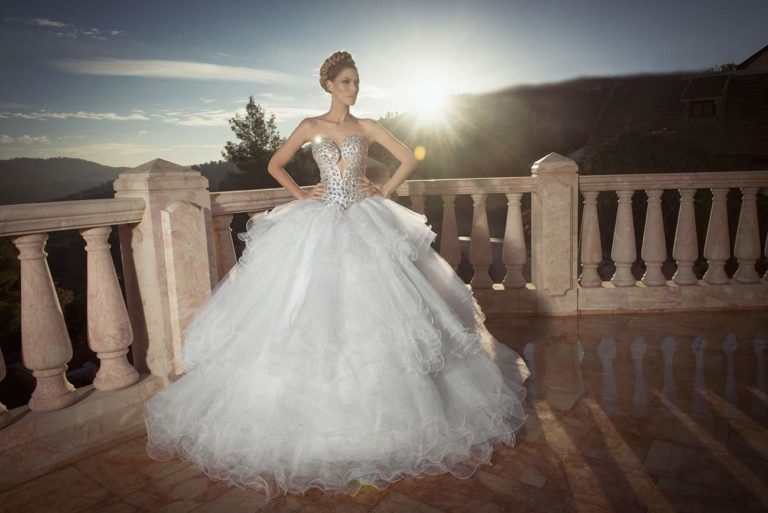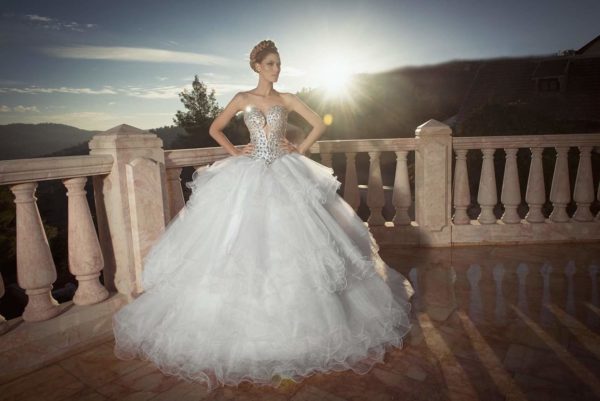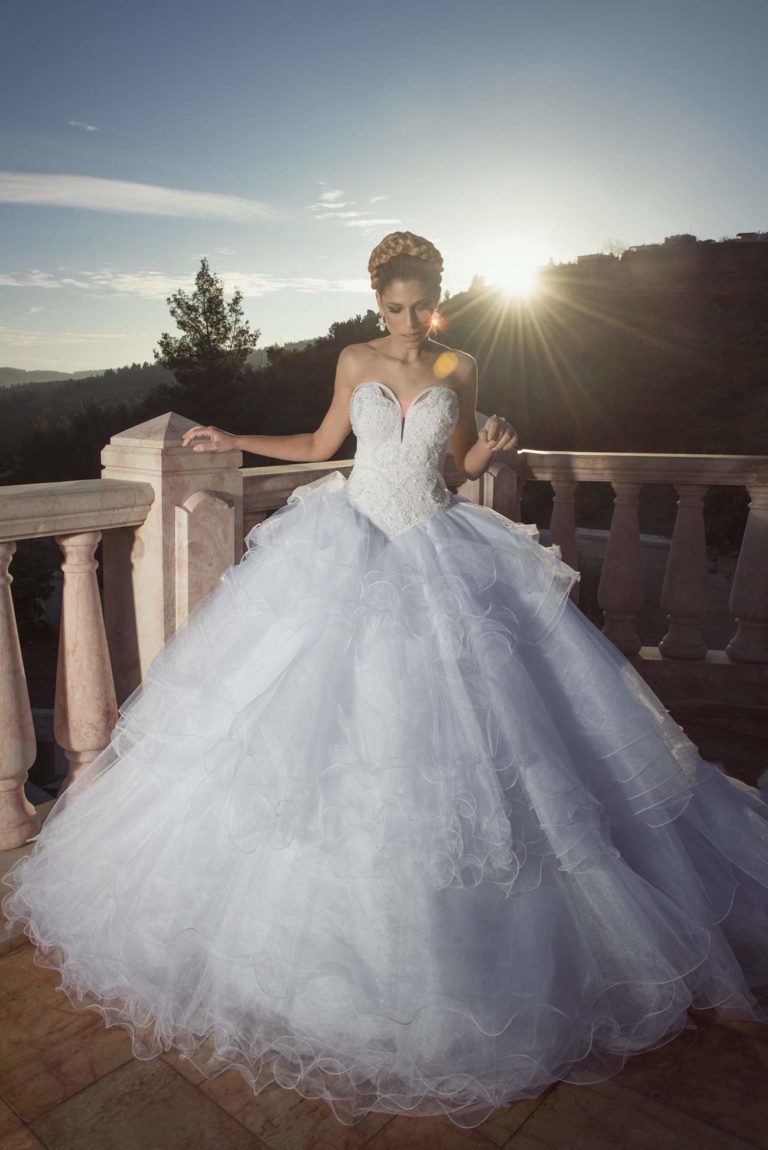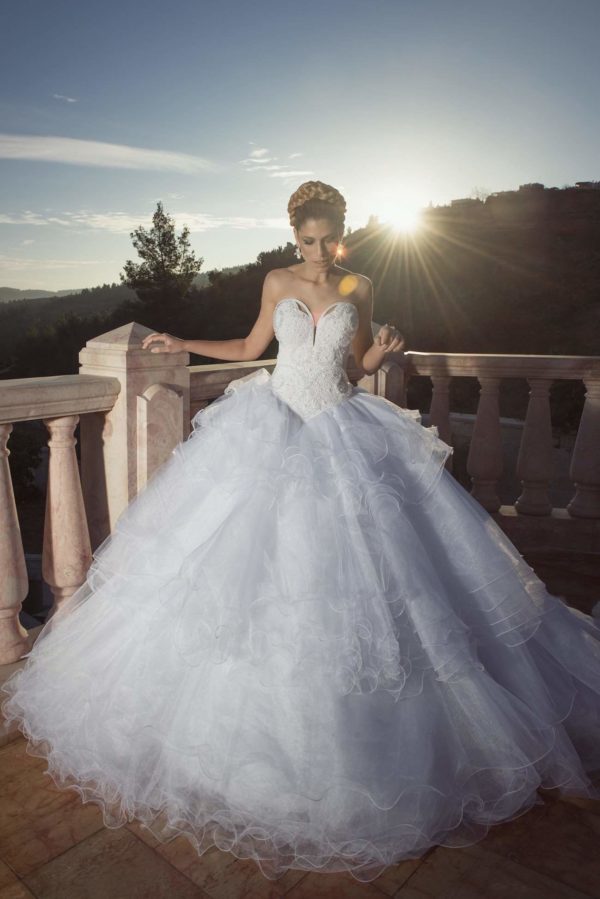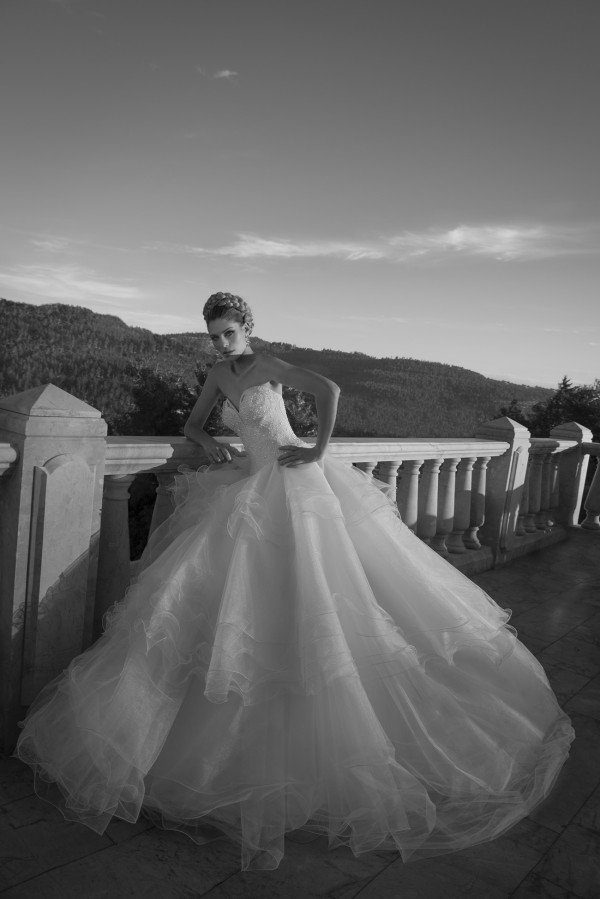 A-line wedding dress
Do you think a dramatic ball gown is not really your thing? Don't worry at all. You can have your princess moment on your wedding day even when you are wearing an A-line dress. The silhouette is flattering on nearly everyone, so you won't have any troubles in wearing the A-line wedding dress no matter what your body shape is.  This silhouette will give you plenty of room to move and dance all night long. For a more princess look, you can add an overlay to your skirt with some embellished flowers or beards.