When it comes to cool, casual style, nothing beats denim. Women adore wearing denim pieces. They are all stylish, casual, and timeless. Indeed, we could spend hours talking about the wonders of denim. And, there will always be something else to say. Denim is among the most durable, classic, and versatile fabrics ever. That is the reason why any woman should have poses at least a few denim pieces in her wardrobe. Every modern and stylish woman that wants to follow the biggest fashion trends knows that one of the most popular denim pieces nowadays is a denim shirt.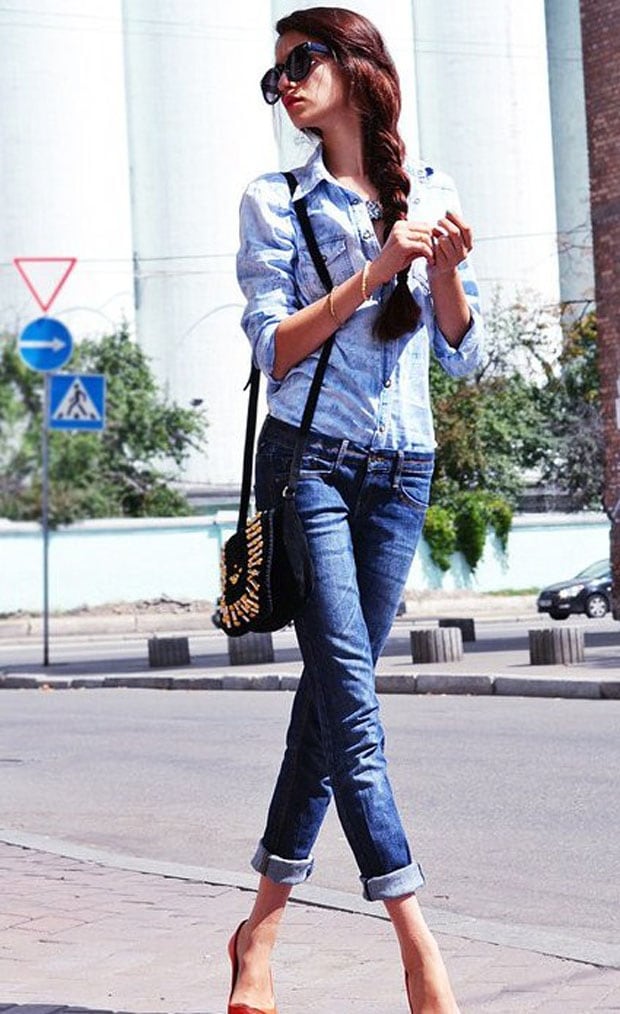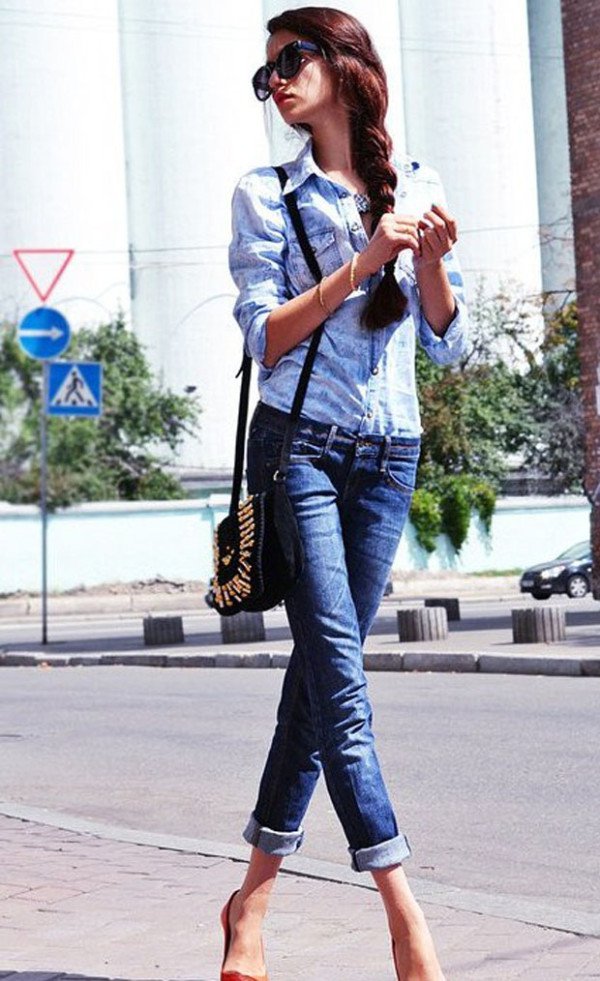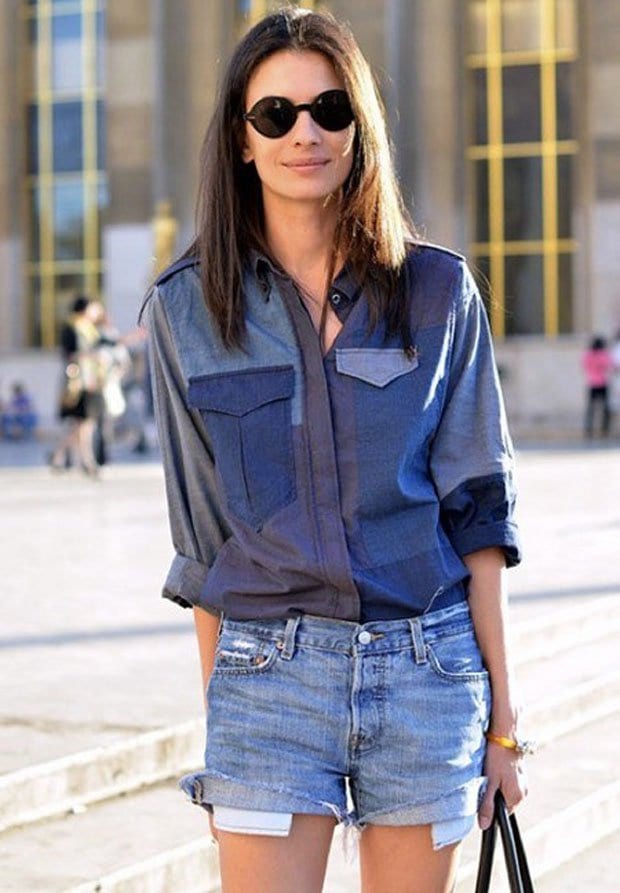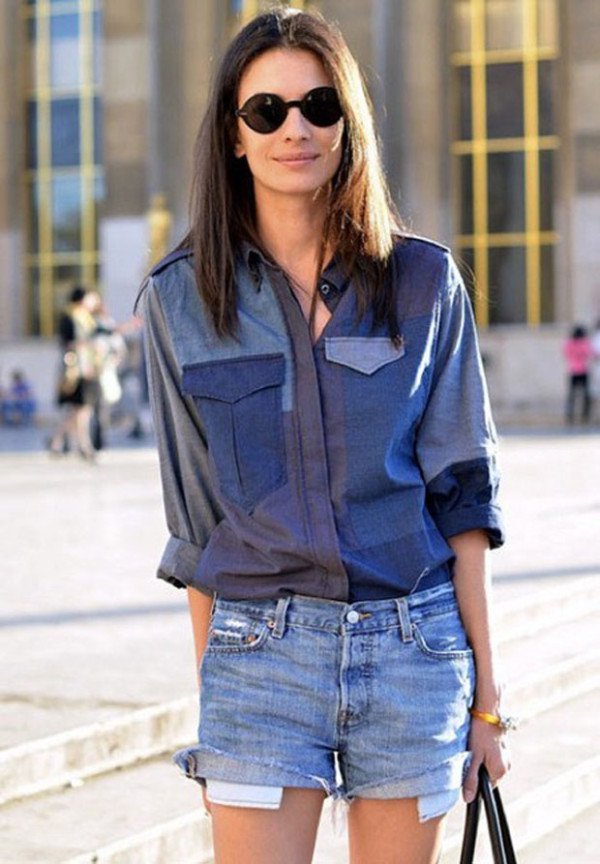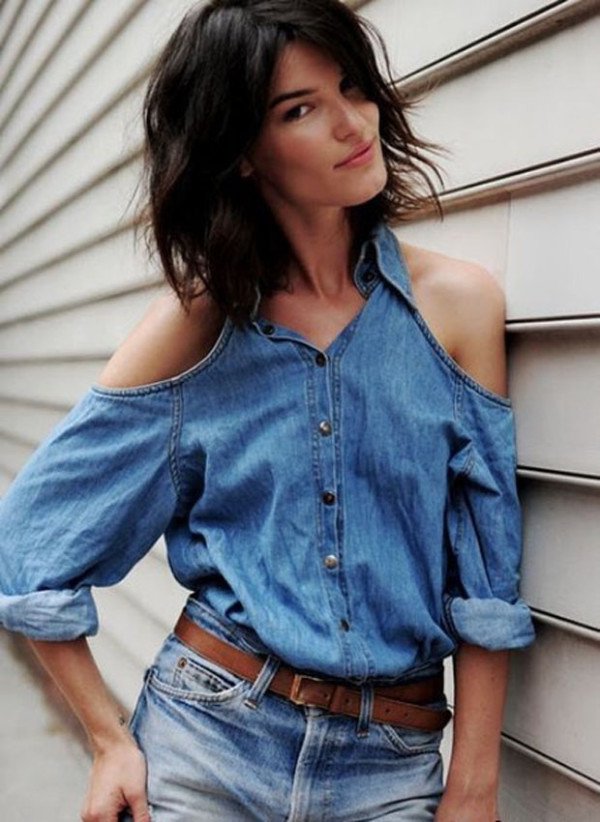 In the gallery below you will find some chic and unique ways to style a denim shirt. Many modern women put the denim shirt on the list of must-have essential pieces in their closets. If you don't have one in your wardrobe yet, then you need to immediately change that. The combinations presented below will convince you that a denim shirt is a must-have wardrobe staple. Scroll down the page to see how many ways you can style your denim shirt. You will be surprised by all the ways you can make this classic piece work for you. Don't miss copying them all, or at least the ones that best suits your personal style. We leave you to enjoy the gallery and start making some combinations in your head.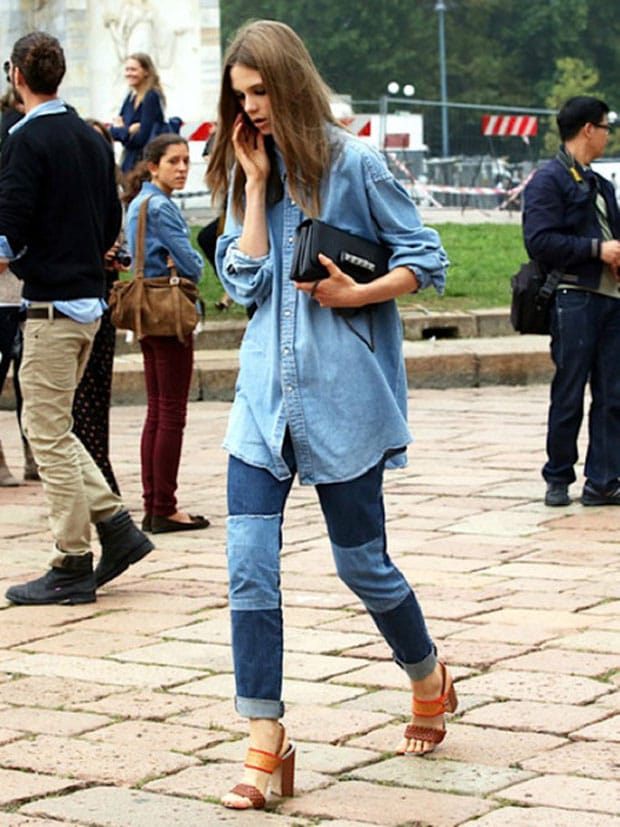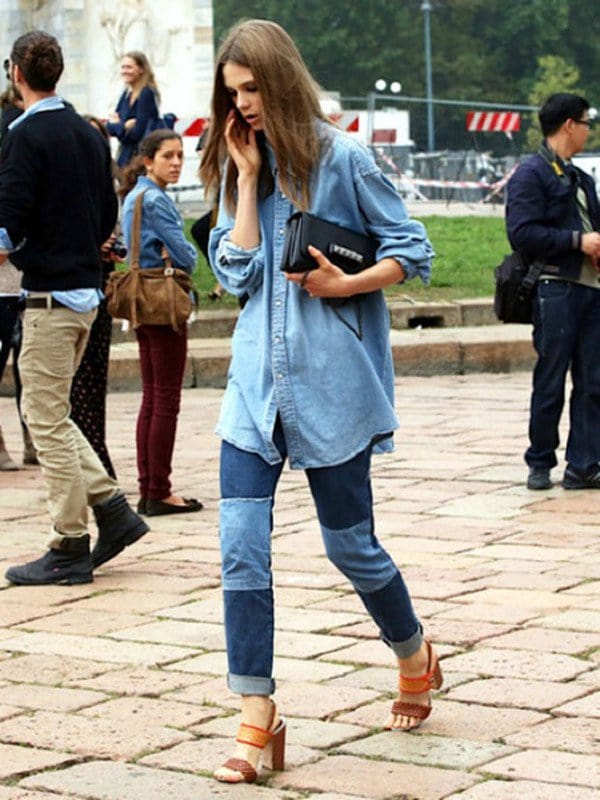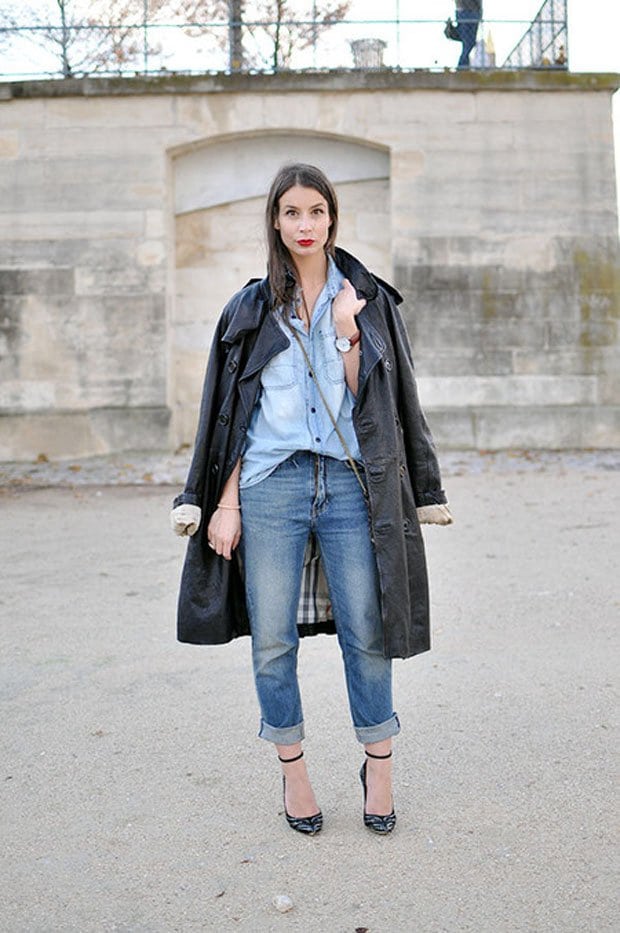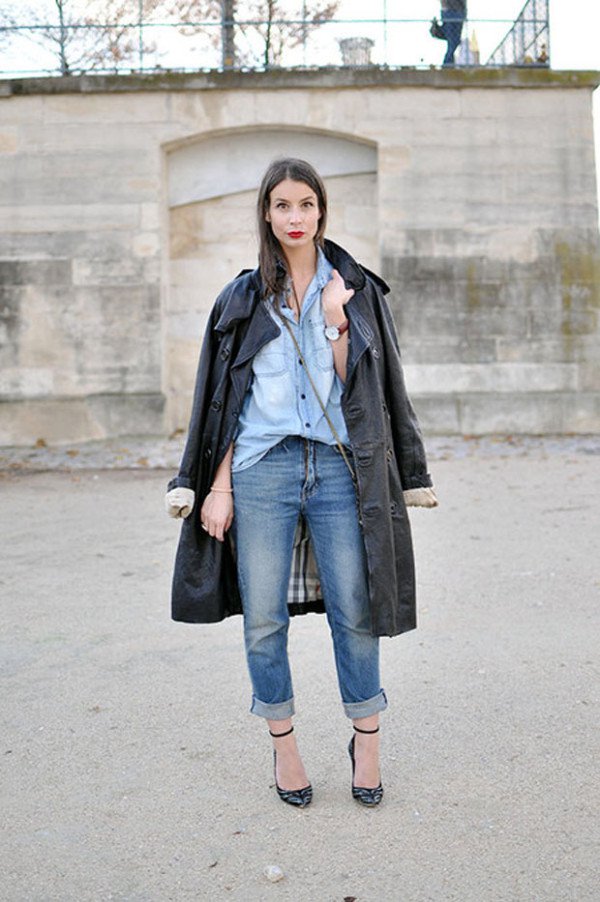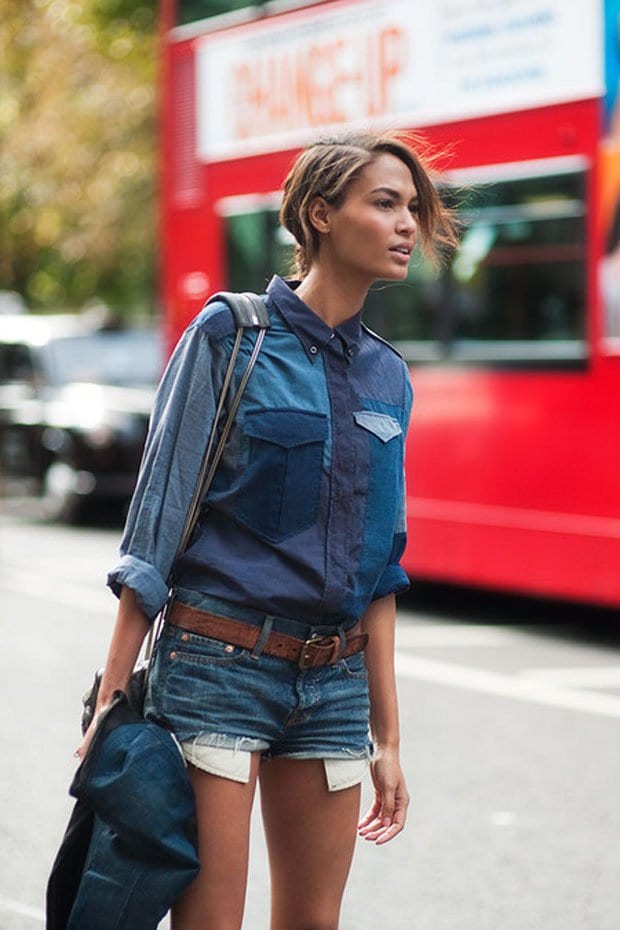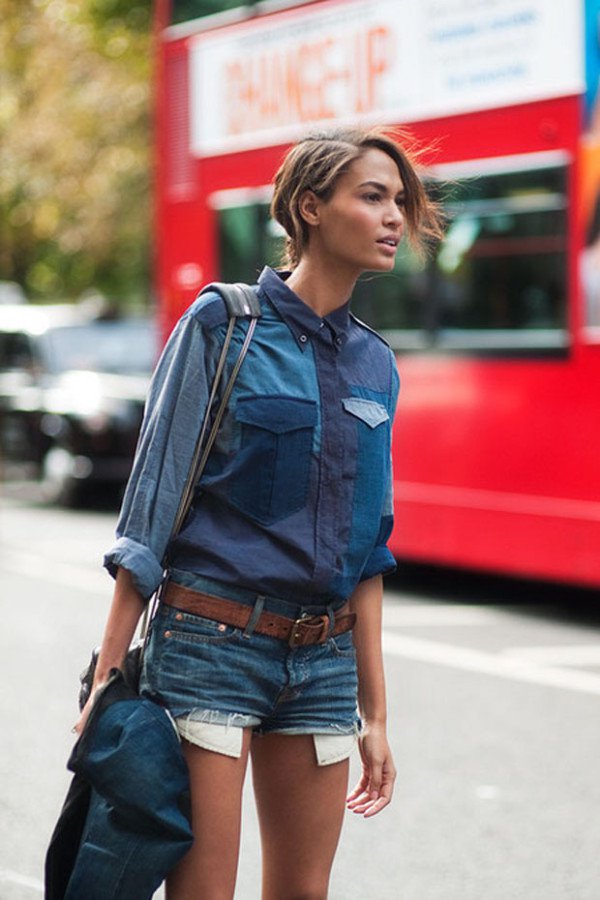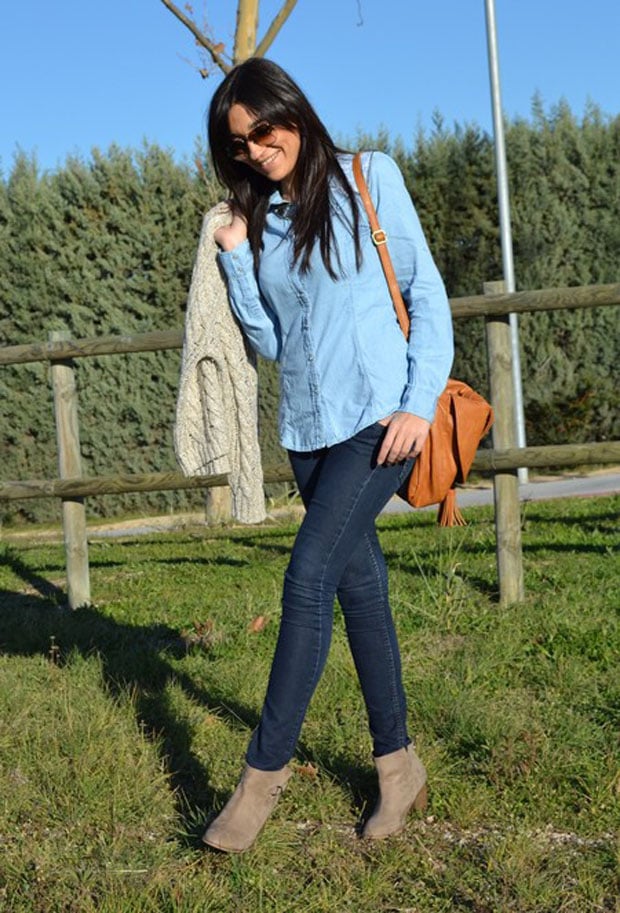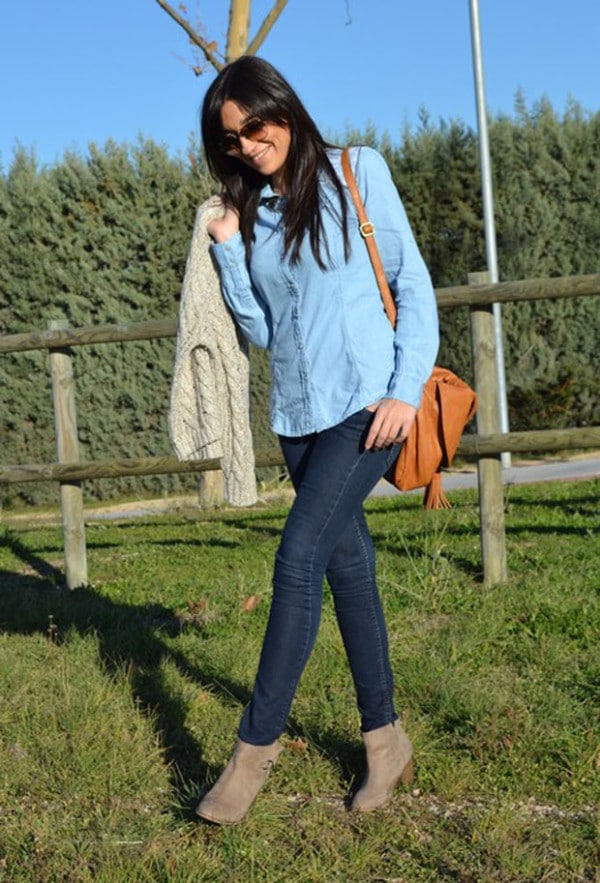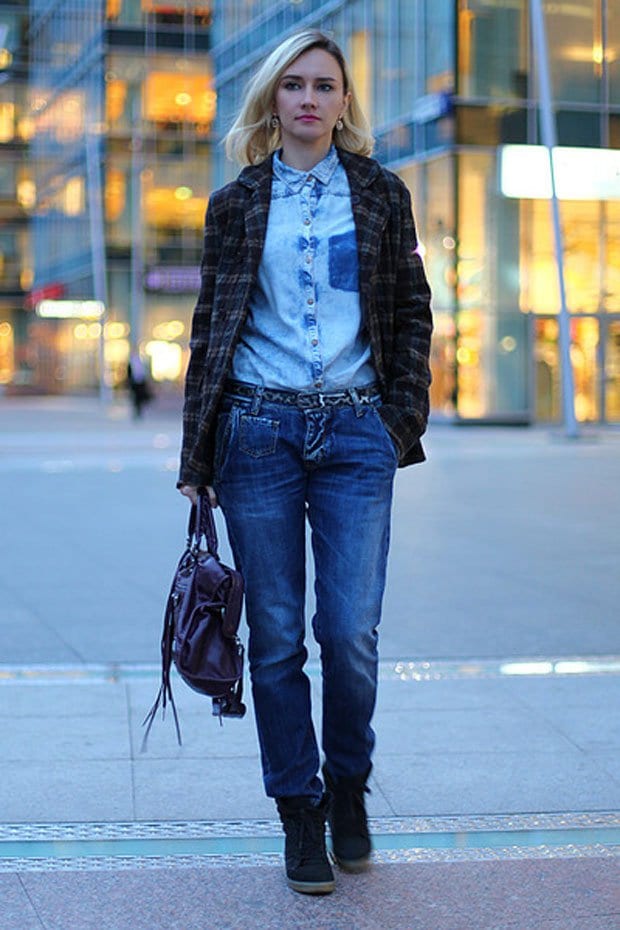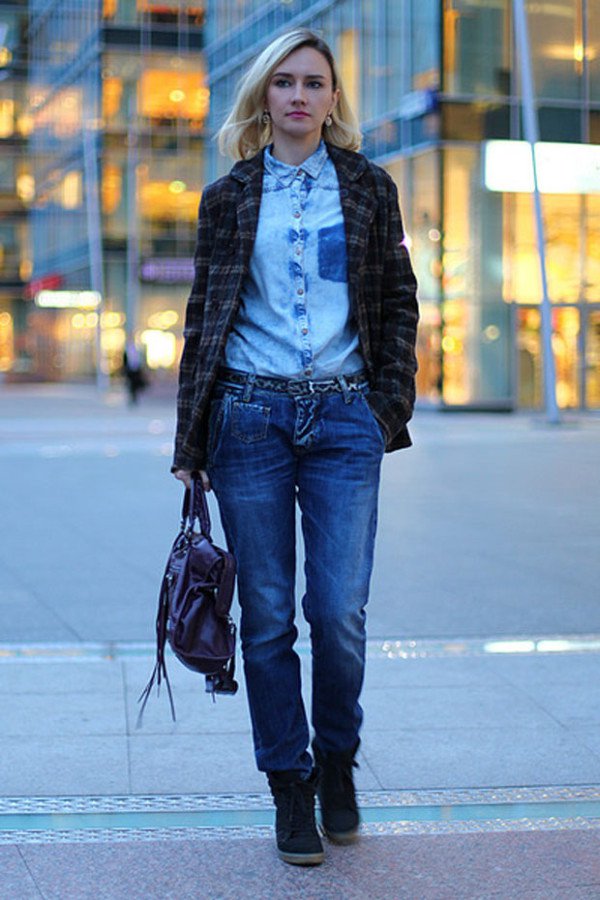 Wear it with white jeans
Blue and white shades make us remind of the long summer days filled with happiness, joy, and sun. Wearing a denim shirt with white jeans is a chic way to remind your most stylish vacation days. The combination is so relaxed and ready to wear, which makes it one of the most favorite for many women that are big fans of casual clothing. You can complete your outfit with a sleek saddle bag that can easily hold your smartphone and credit cards.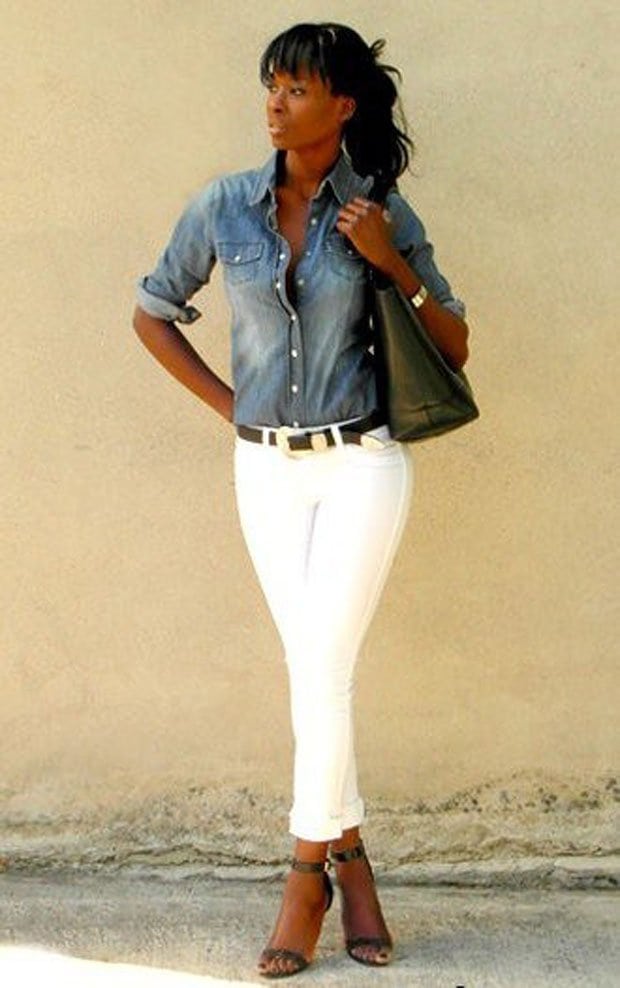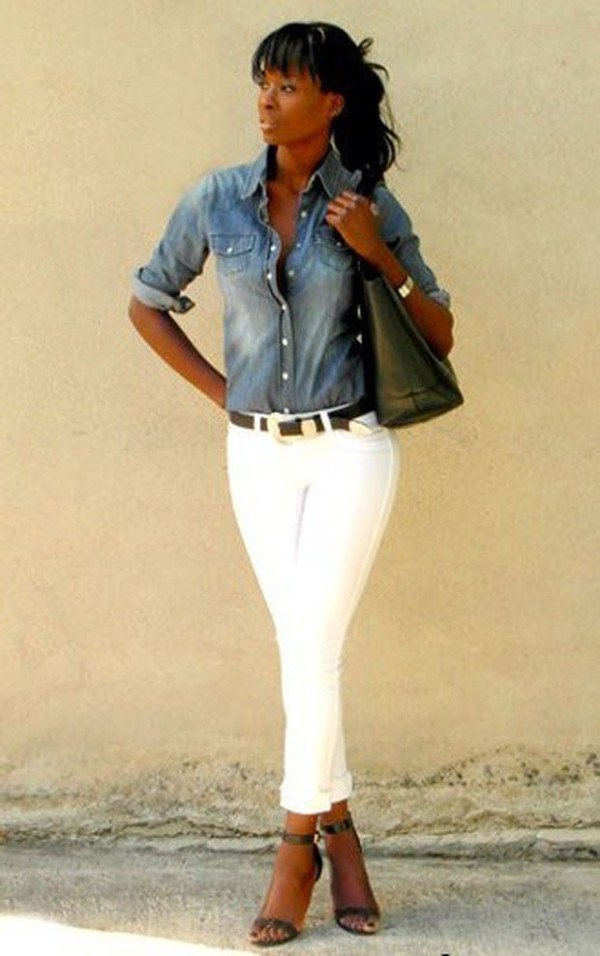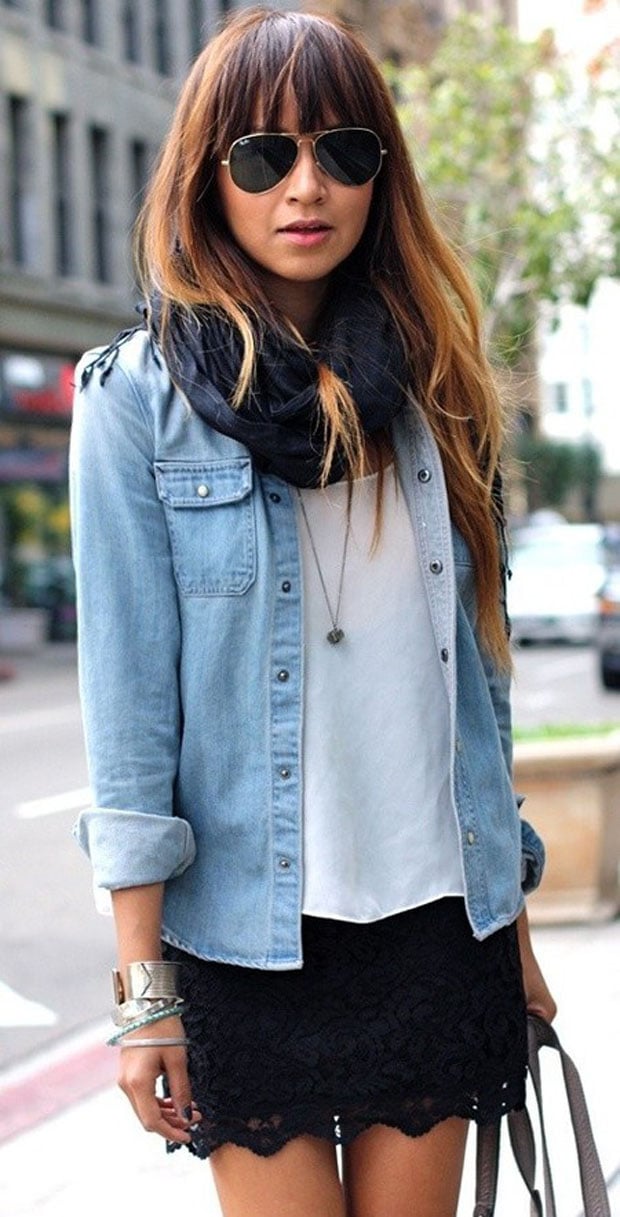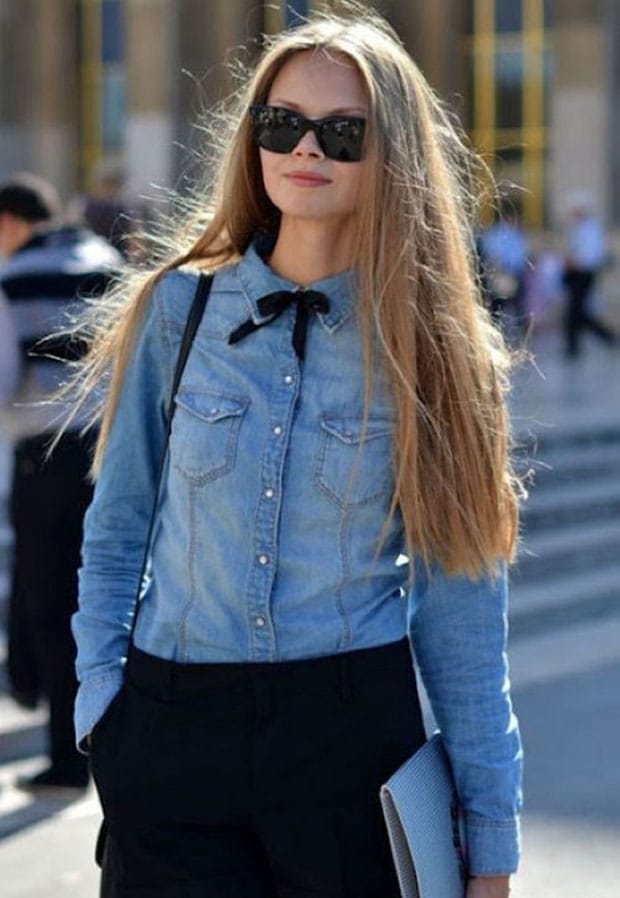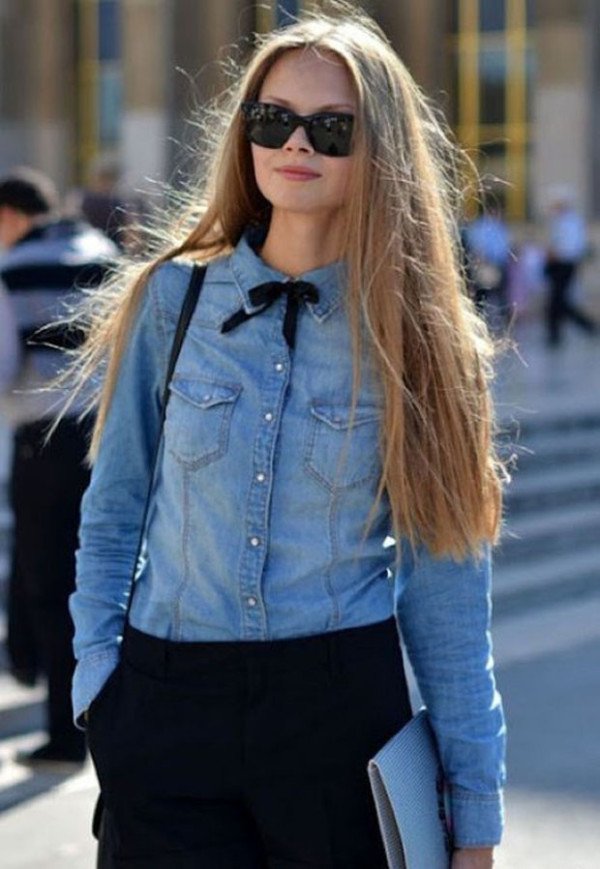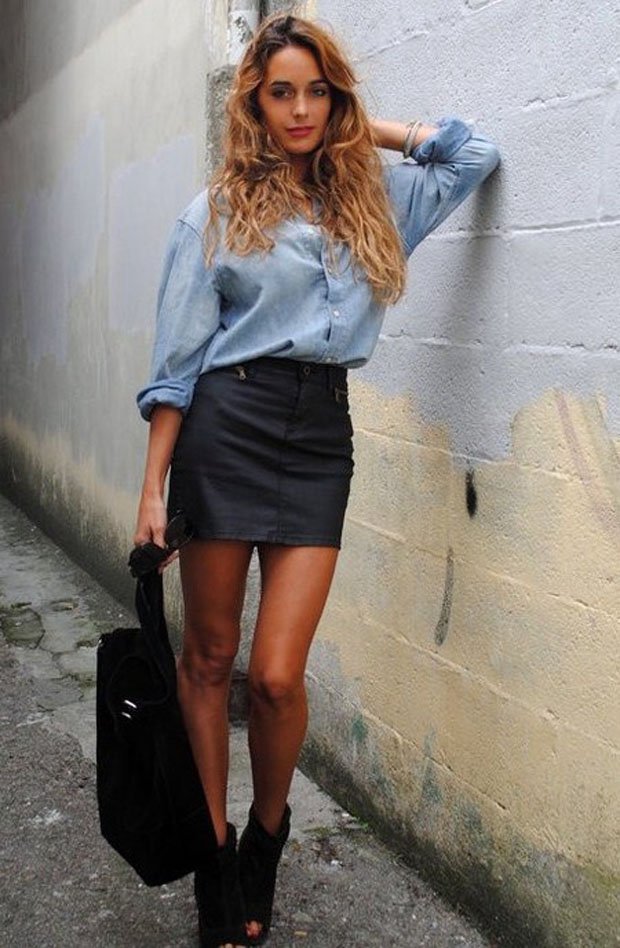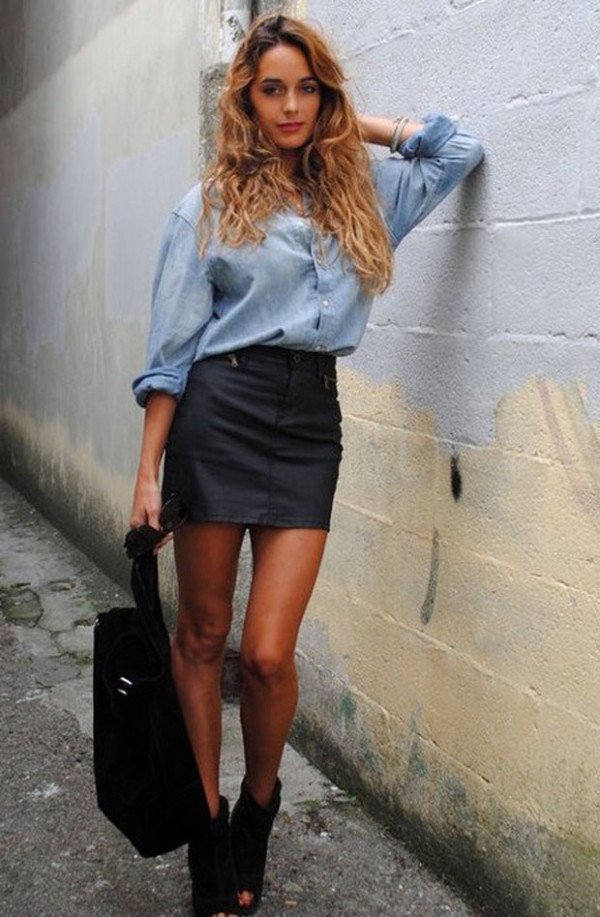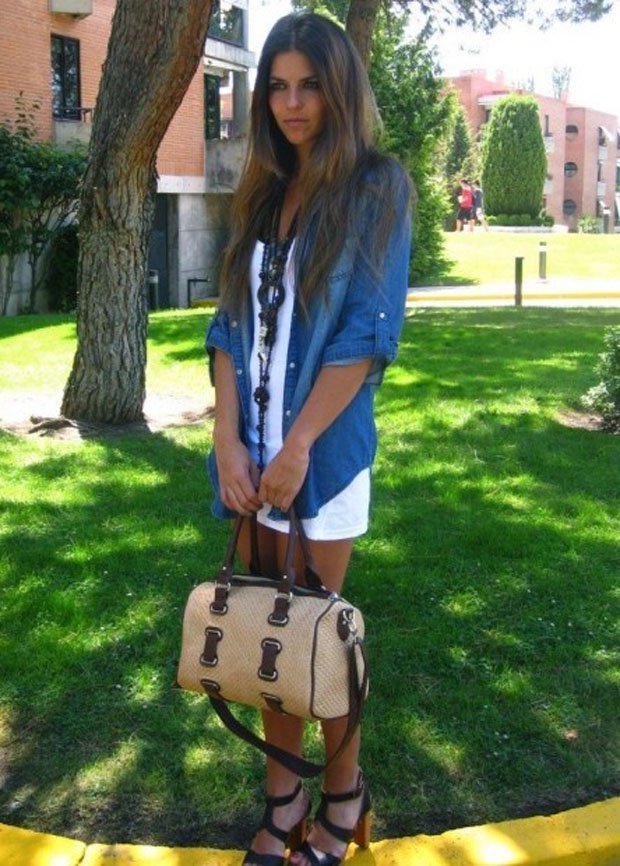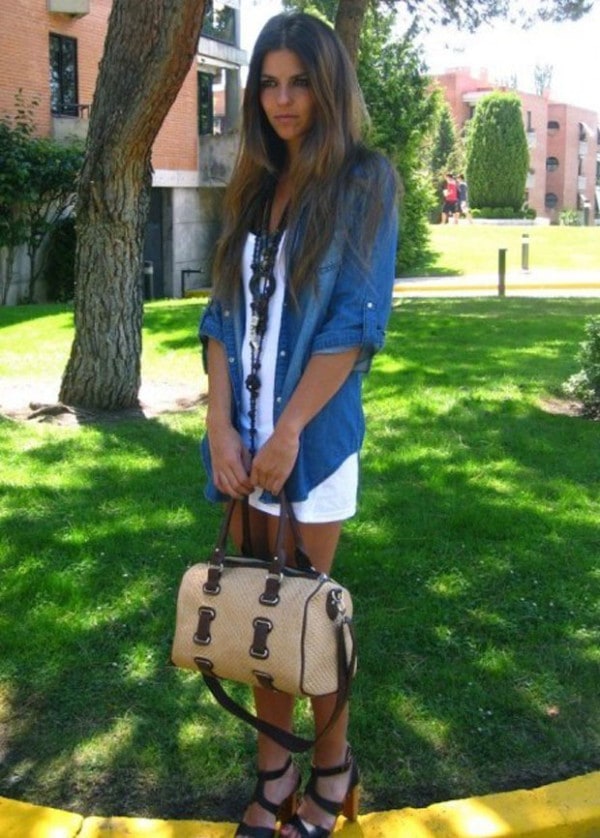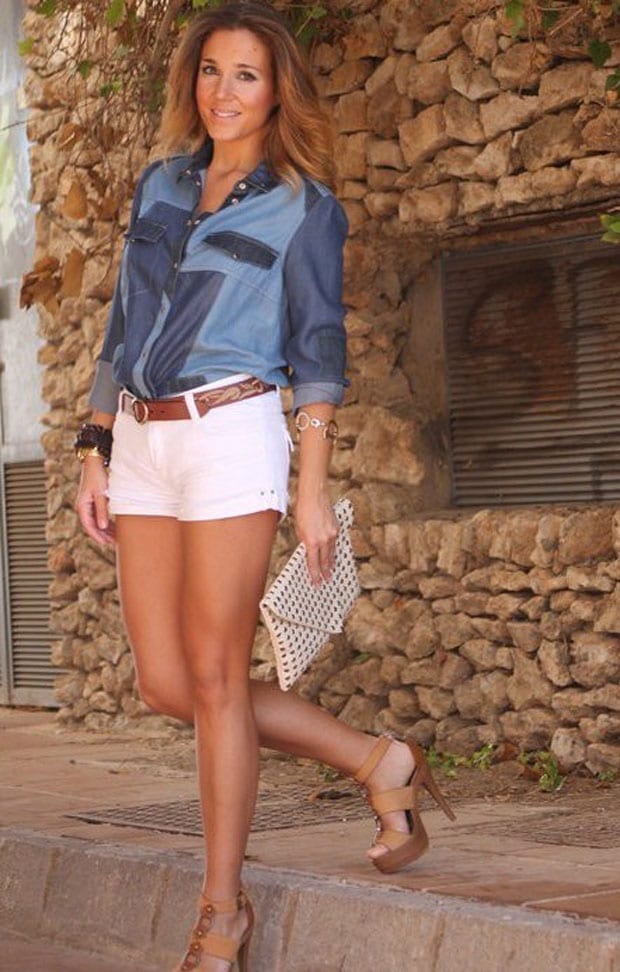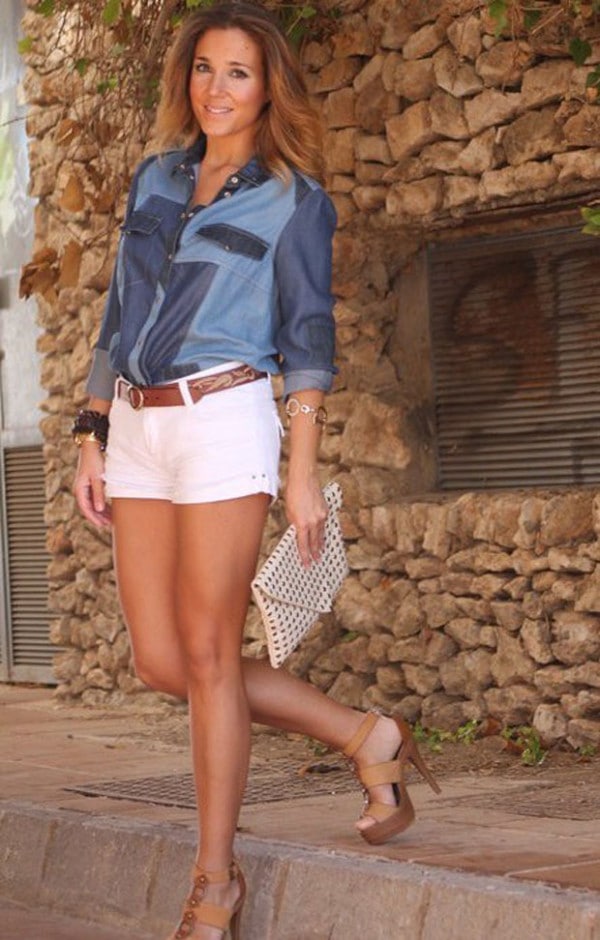 With leather
Leather pieces are perfect to be combined with a denim shirt. A leather skirt or leather pants are perfect pieces to add a commanding boldness to the outfit.  The softness of the denim shirt will add a balance to the look. Don't forget to add statement accessories to make the outfit stand out.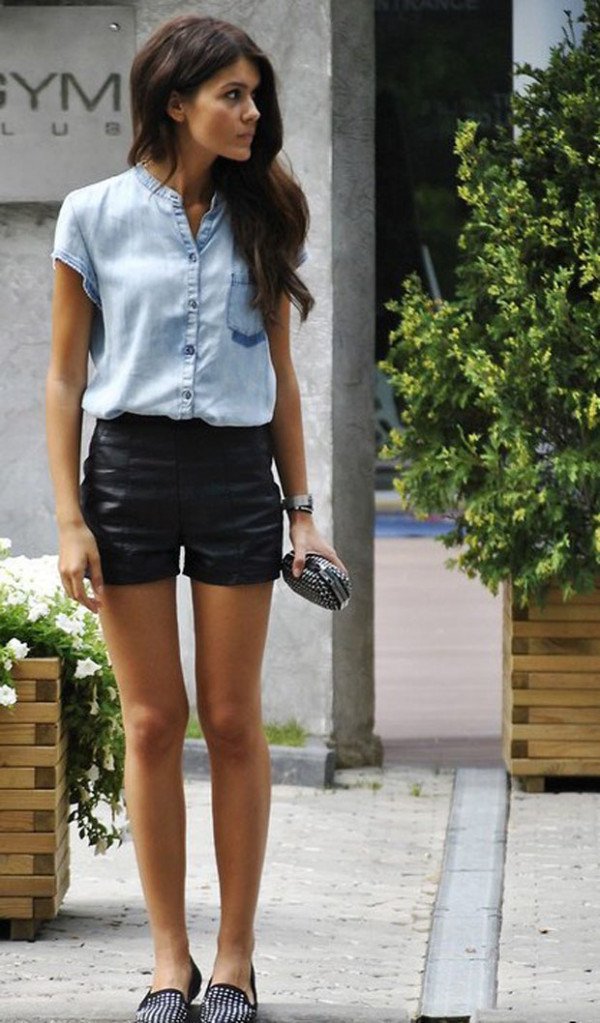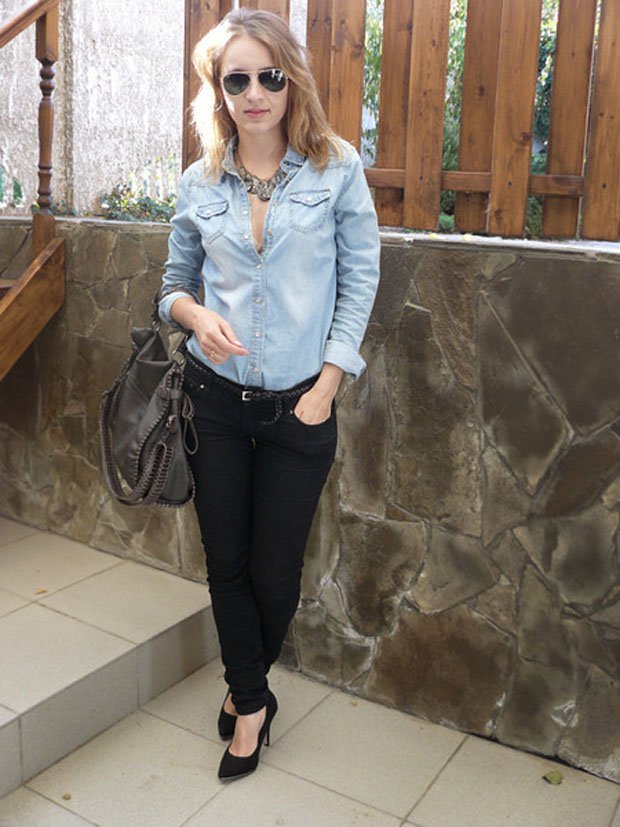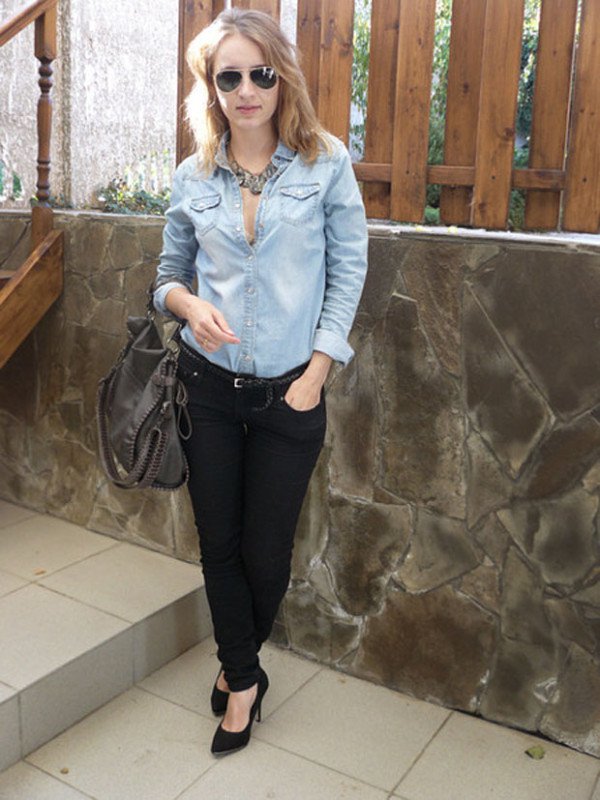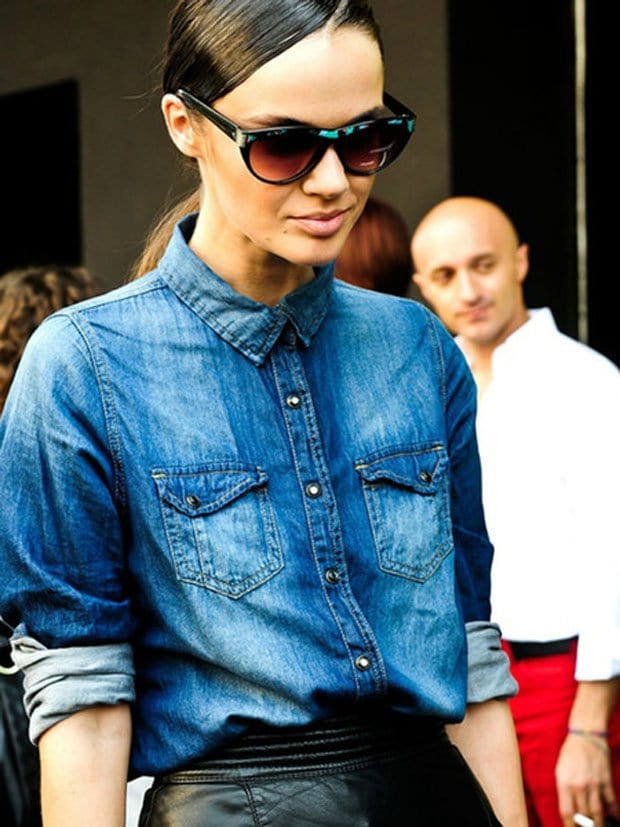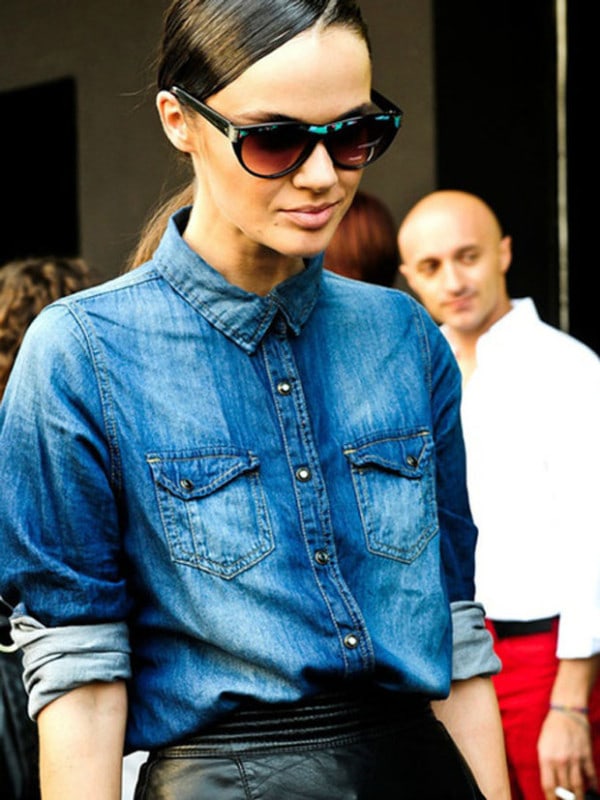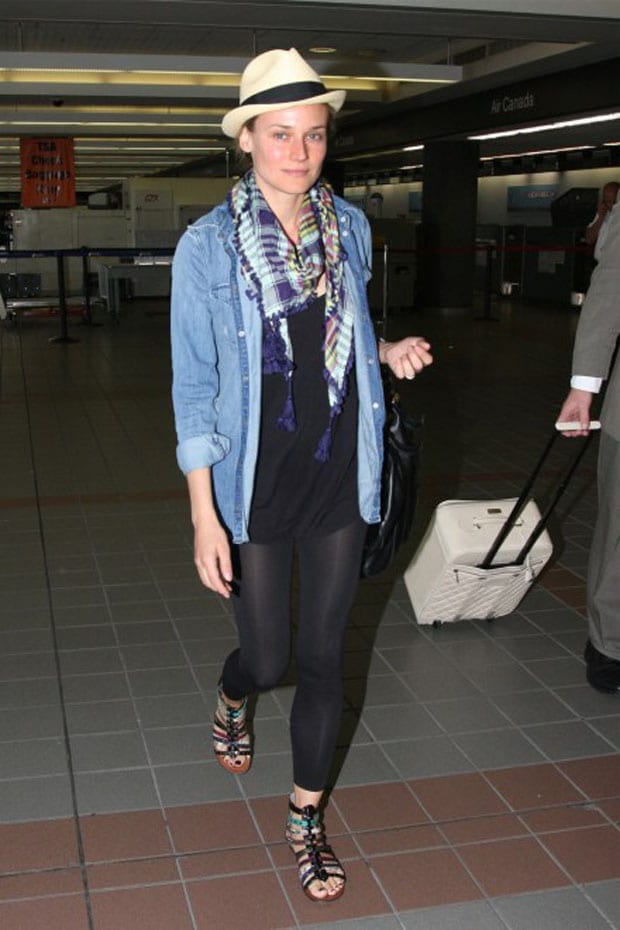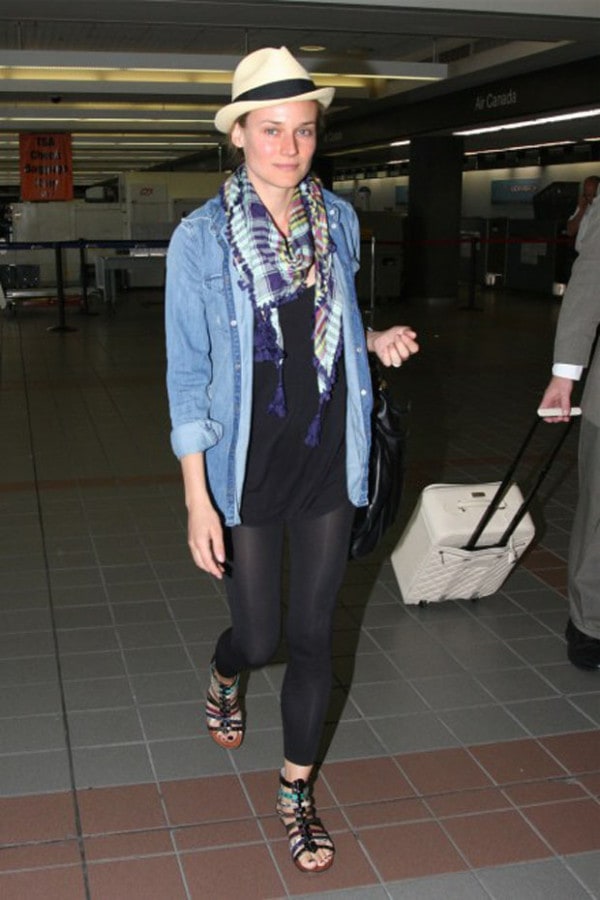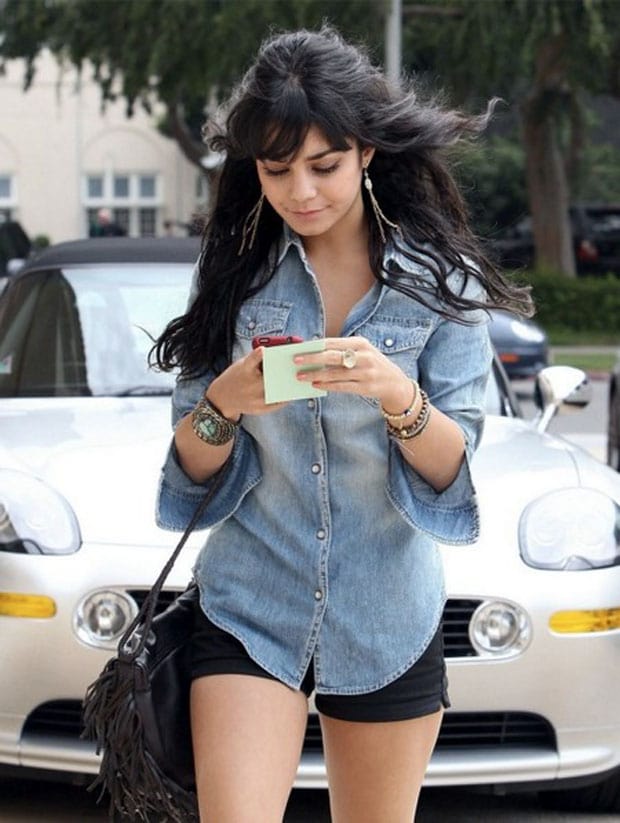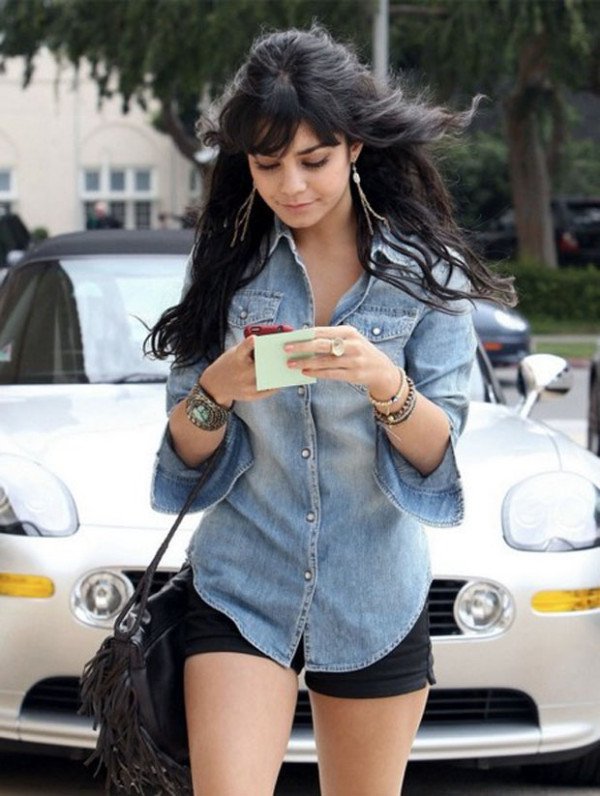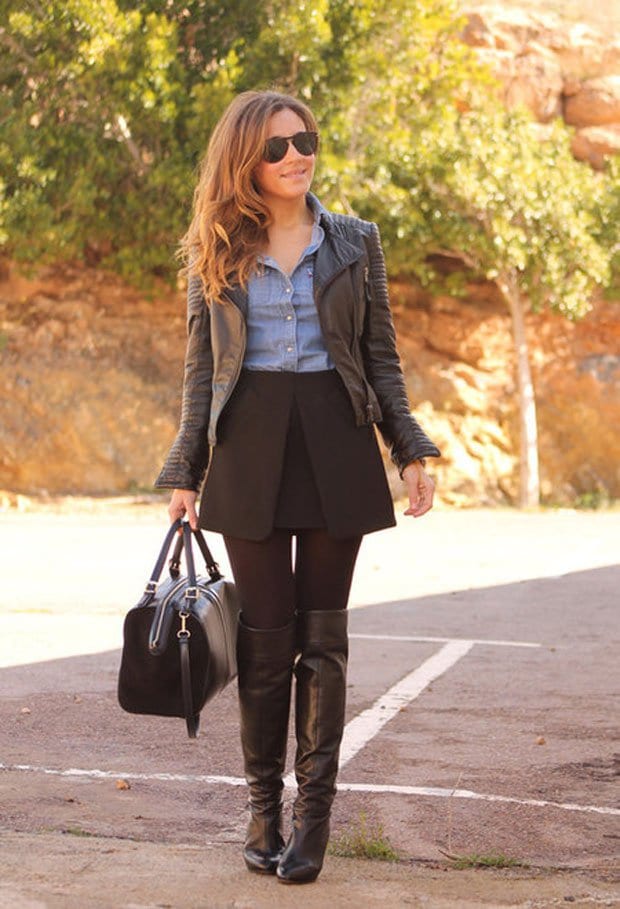 With cropped khakis
Many women would doubt styling these two classic materials. But, the entire fashion stylist will encourage you to pair these materials together, because the combination looks absolutely chic. Complete the look with some chunky accessories to make an even bigger impression.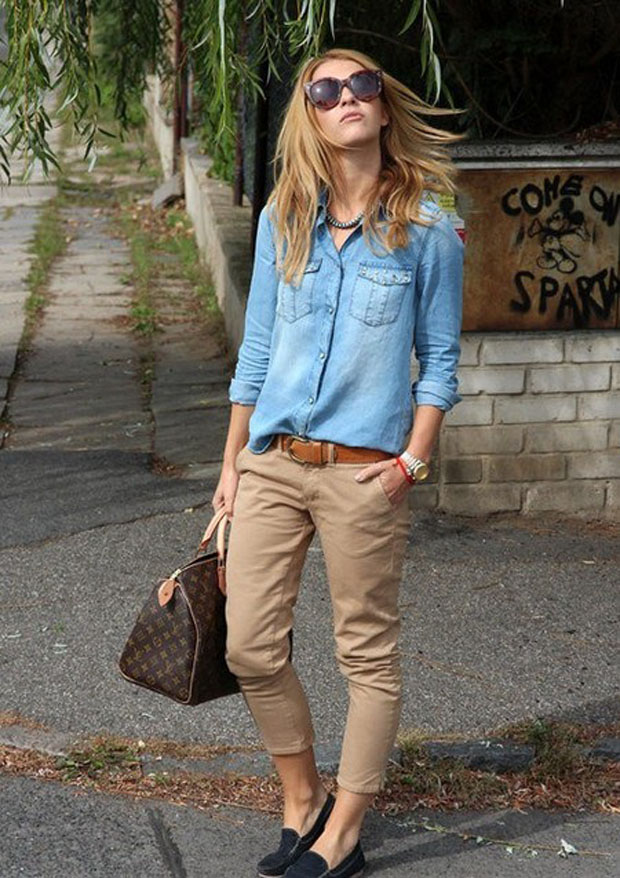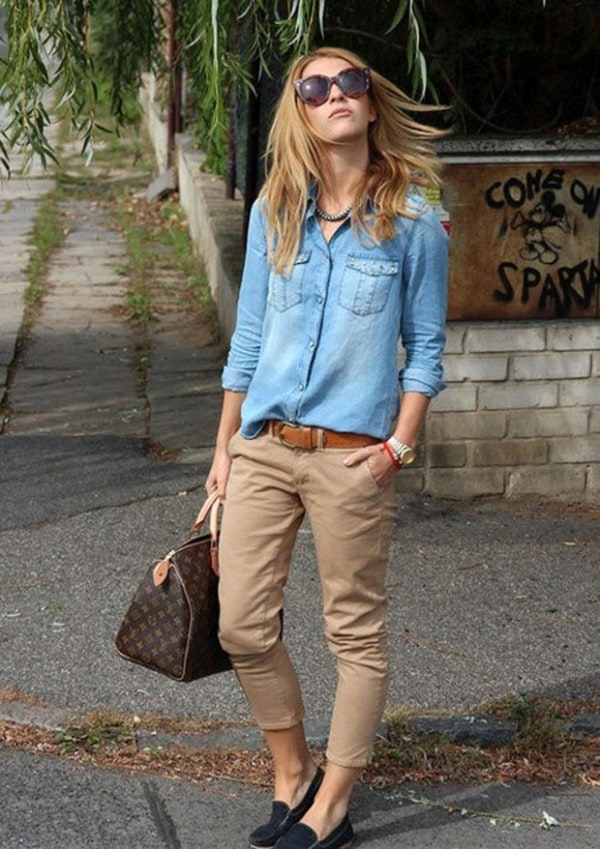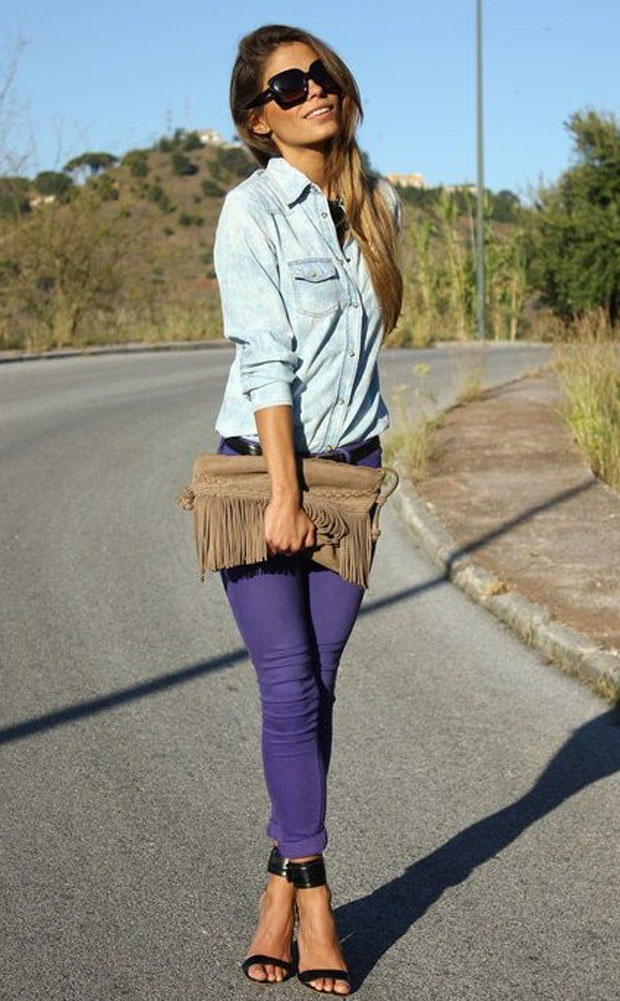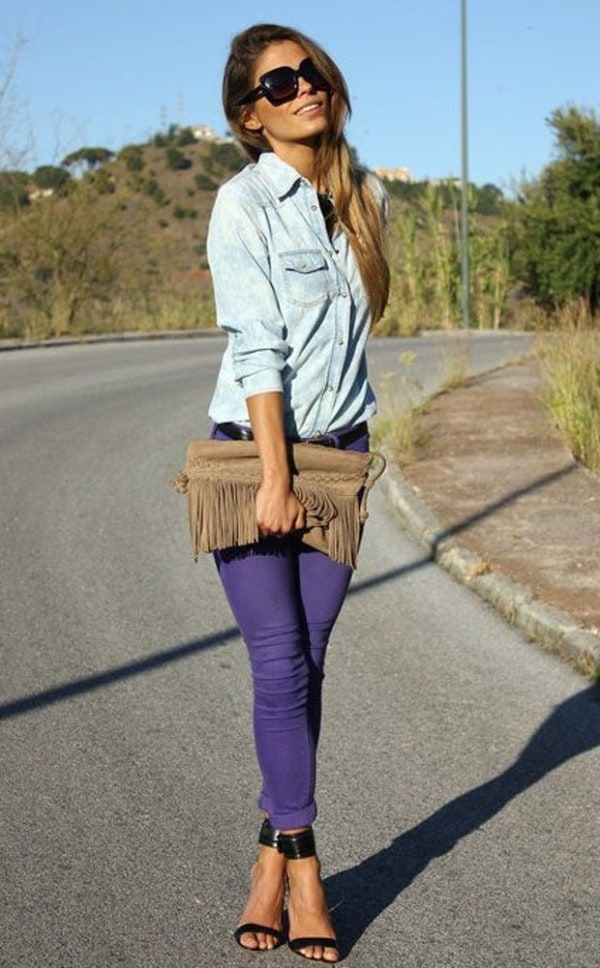 With layers of denim
Denim with denim? Of course, YES! There are never too many good denim pieces in one outfit. Go head-to-toe denim look and style your denim shirt with jeans. You can opt for a monochromatic look and choose the same shaded denim shirt and jeans, or you can choose darker shaded jeans and a lighter denim shirt.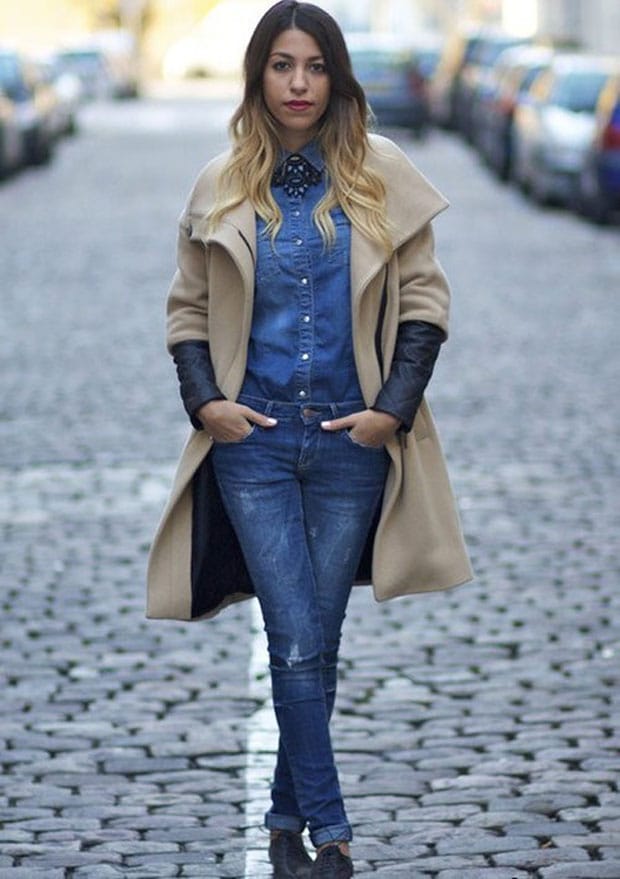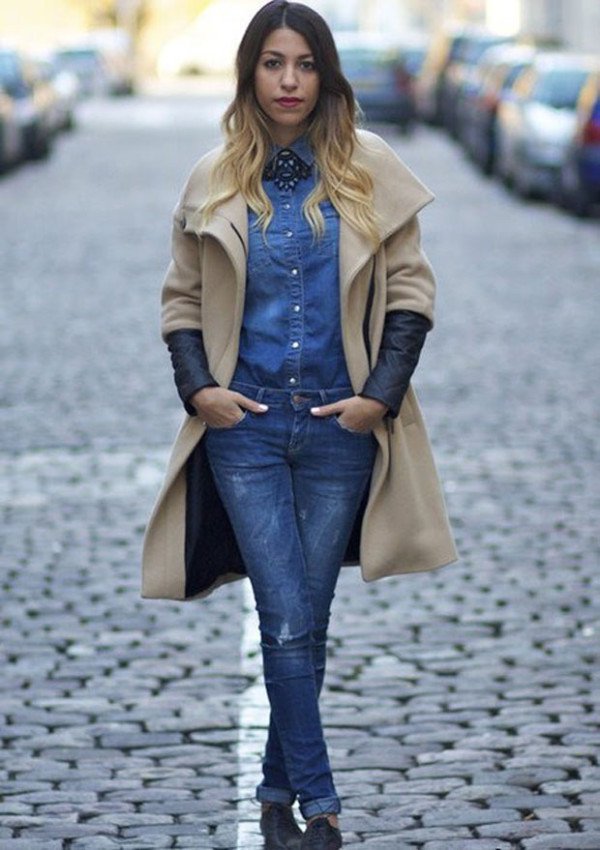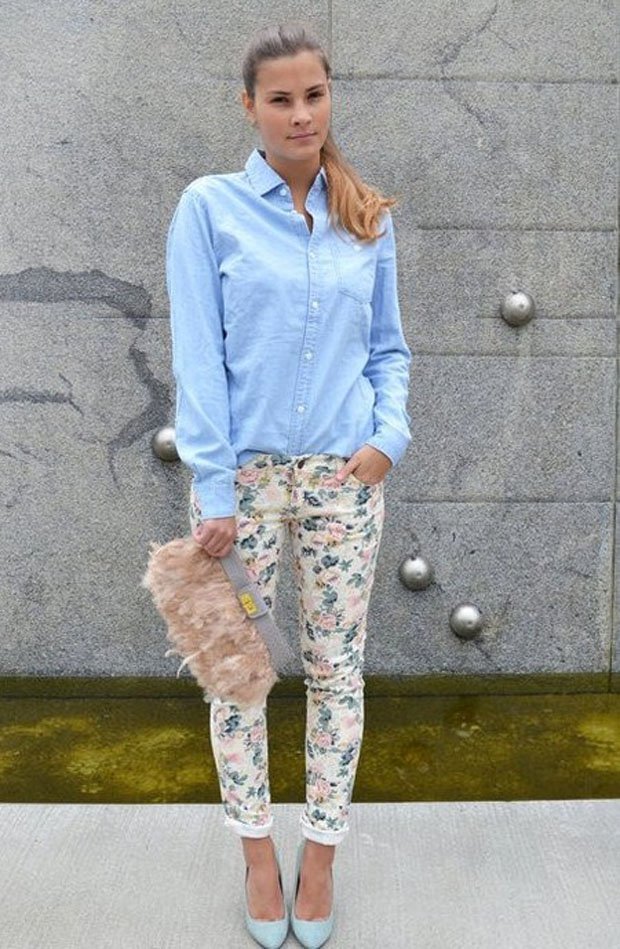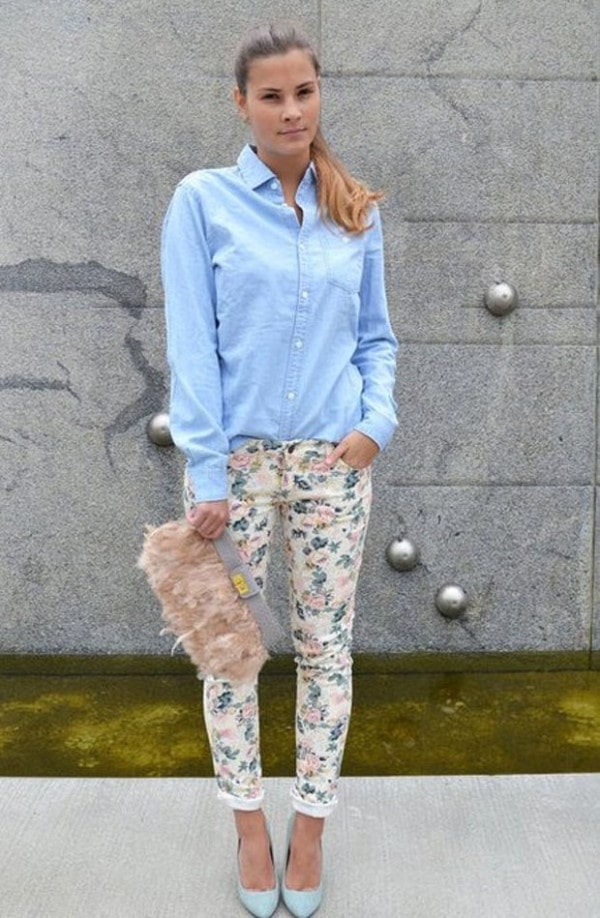 With floral skirts
Another print that women adore styling is the floral one. Denim and floral prints are a good combination to style too. It reminds me of blooming flowers and the spring sky. Pair our denim shirt with a floral mini skirt for a stylish spring, or pair it with a floral maxi skirt for long night walks along the beachside.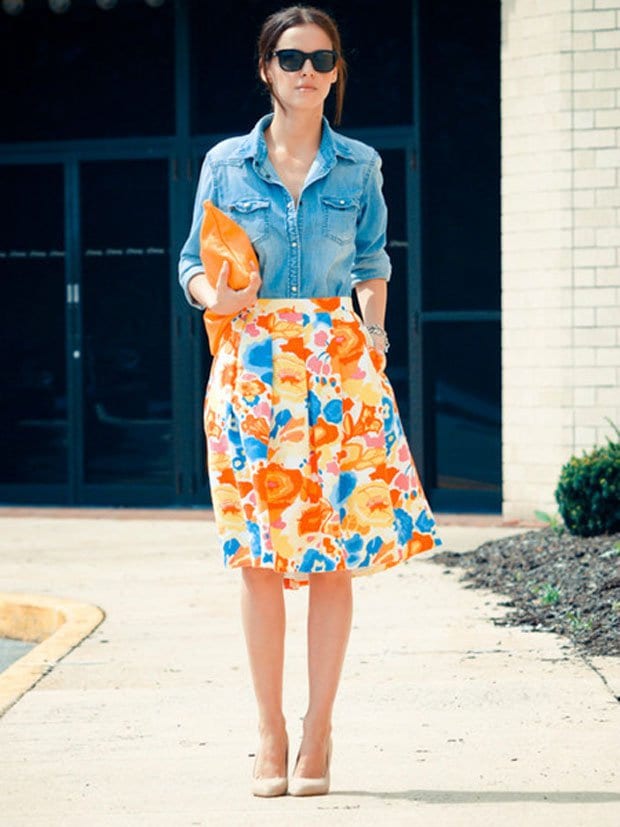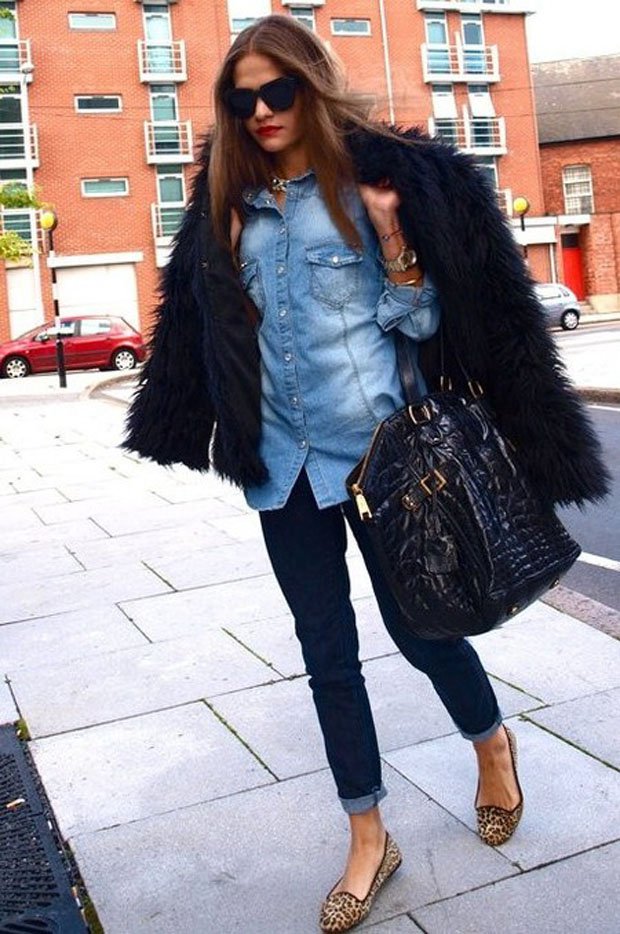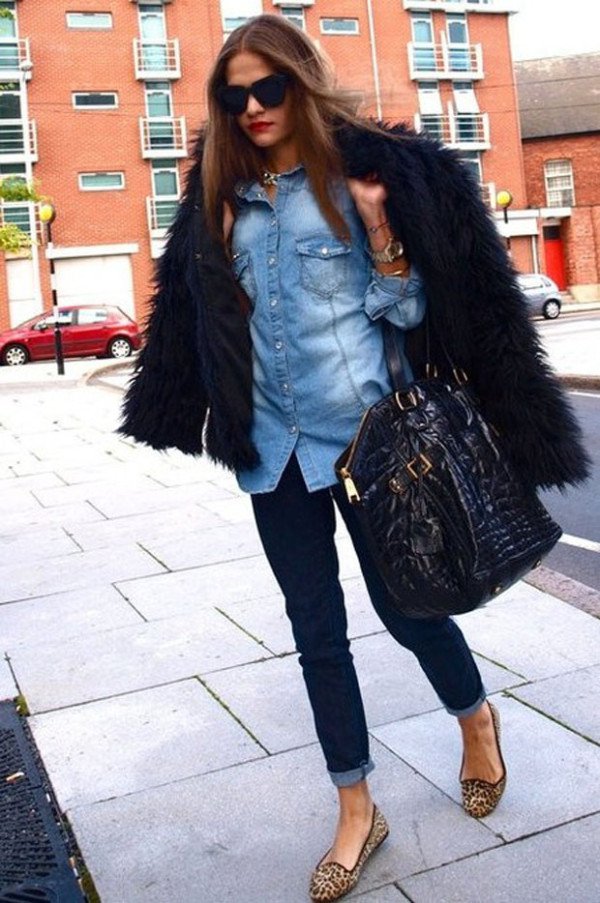 Style it with animal print
Are you a daring woman willing to experiment with bold prints? If yes, here is a stylish way to go bold and casual at the same time. Style your denim shirt with animal printed pants or a skirt for an eye-catching look. In order to give the outfit more structure, we recommend you add a neutral belt.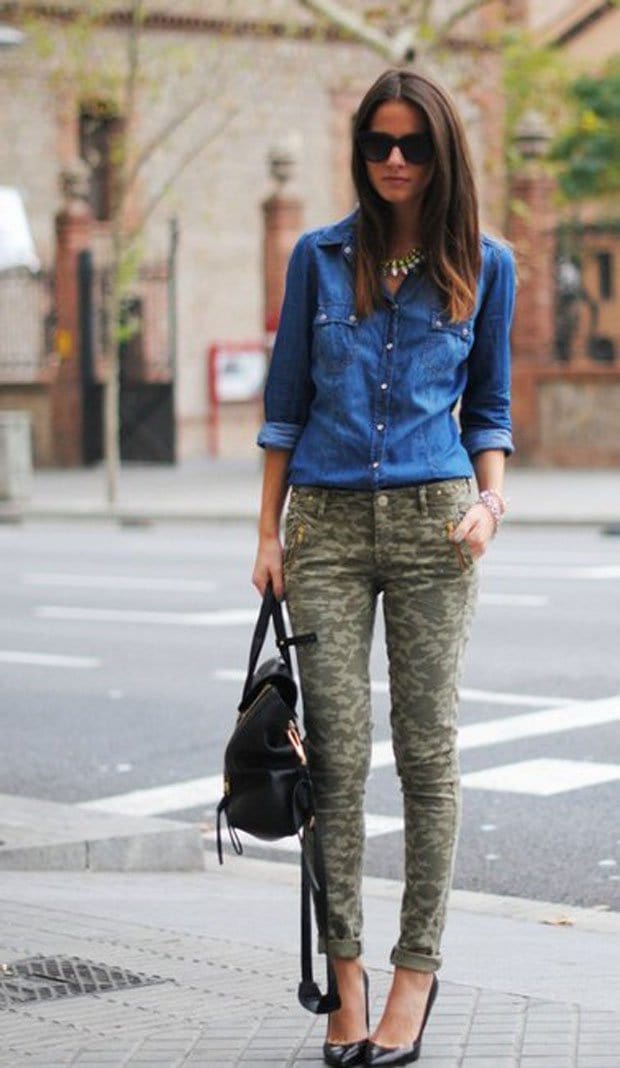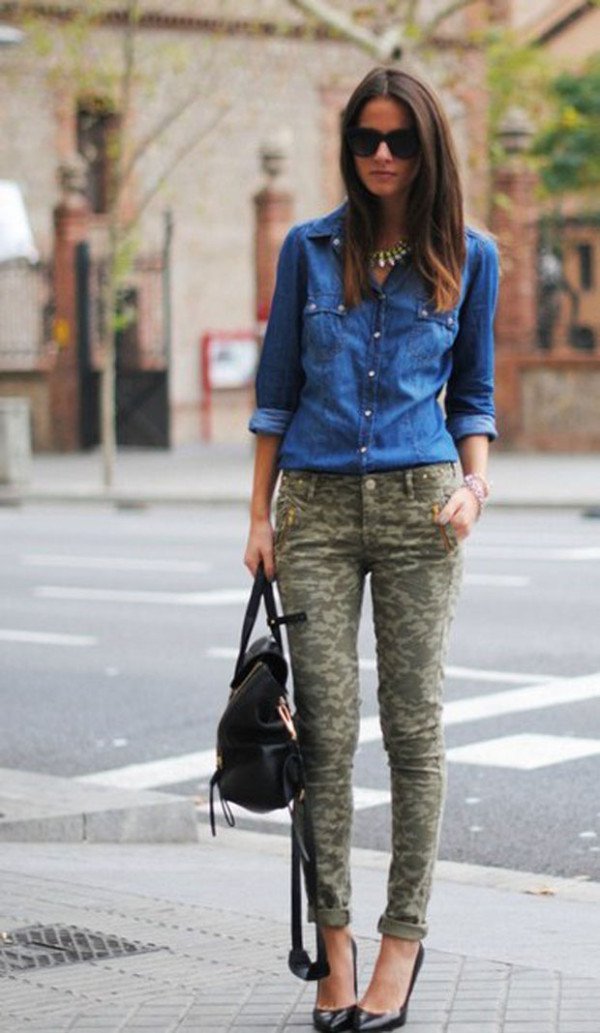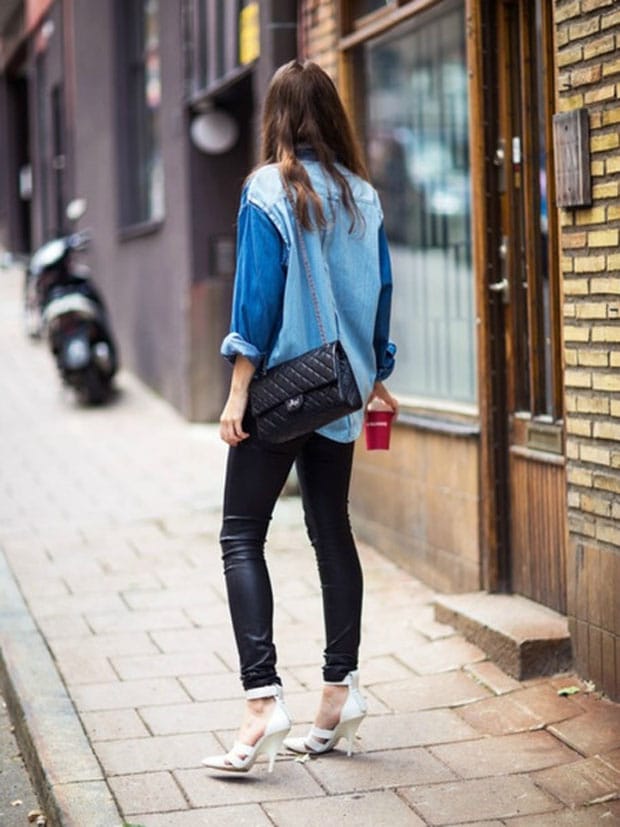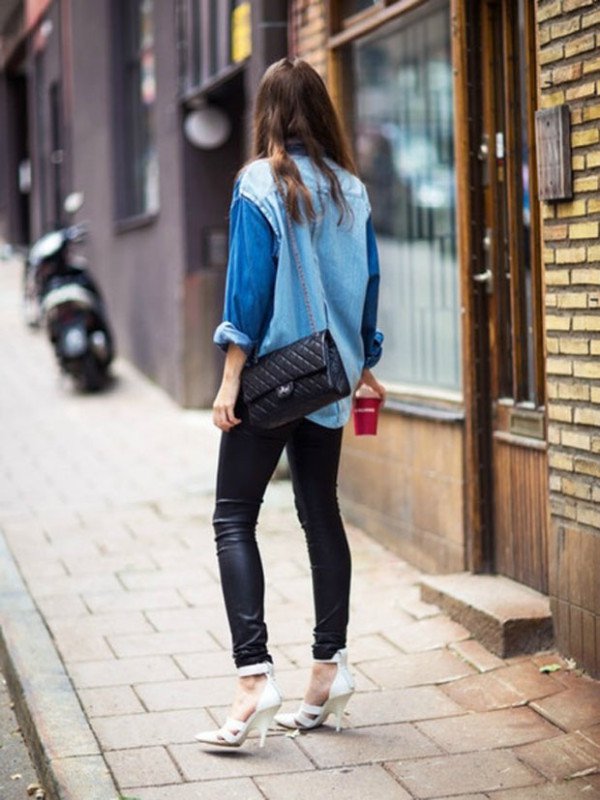 With pajama pants
Pajama pants are very popular these days. Many women wear them with a denim shirt and that creates one of the most fashionable outfits ever. Choose this combination for a comfortable day outfit or for a stylish night out with friends.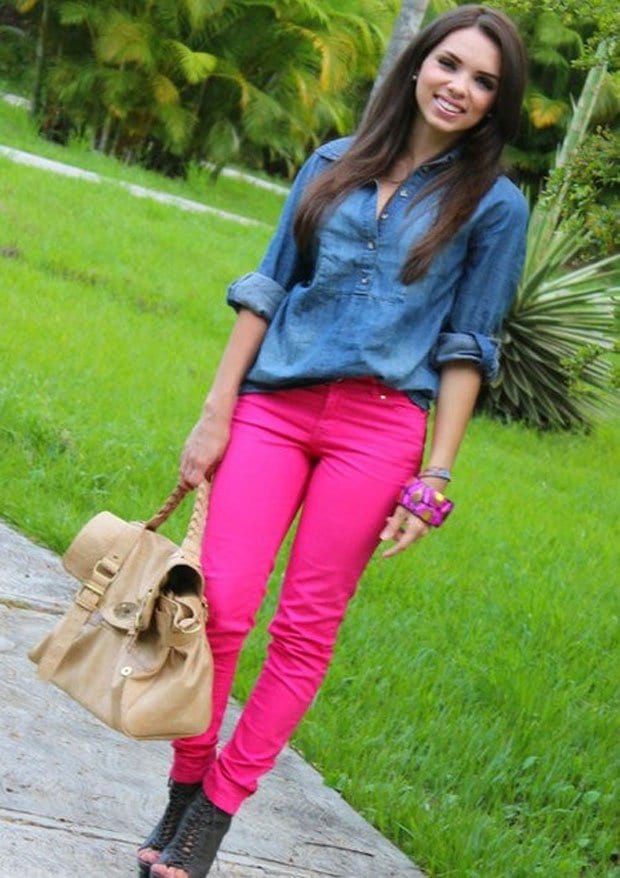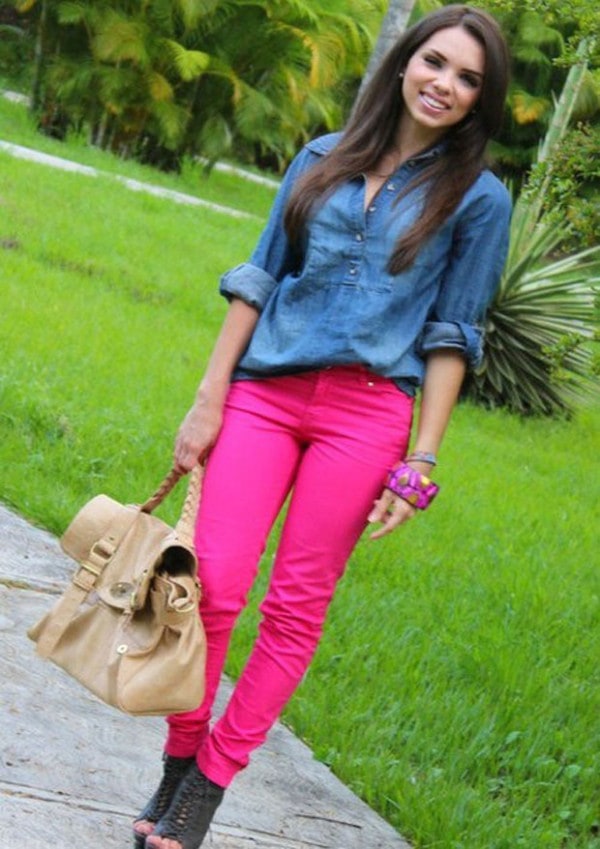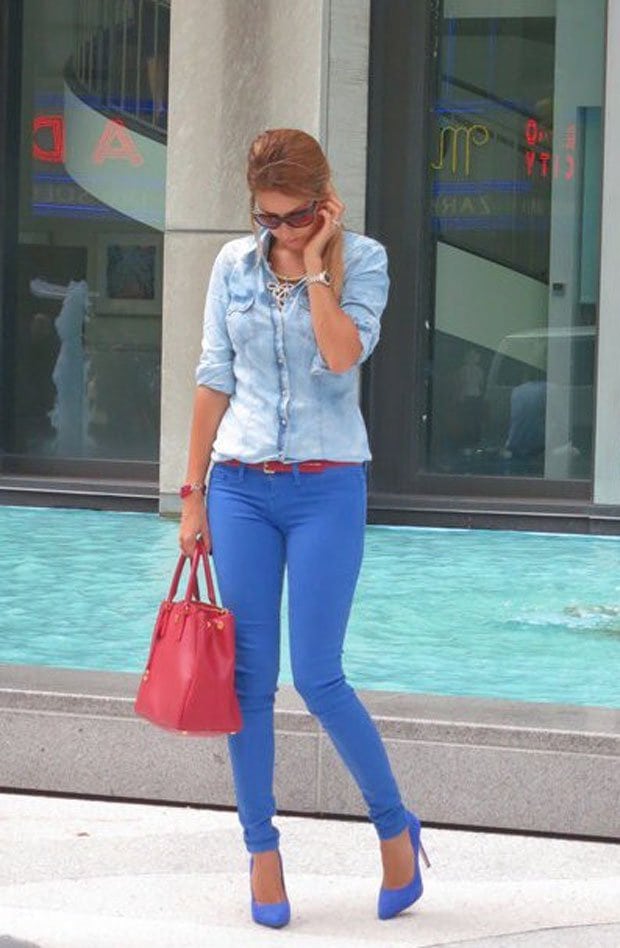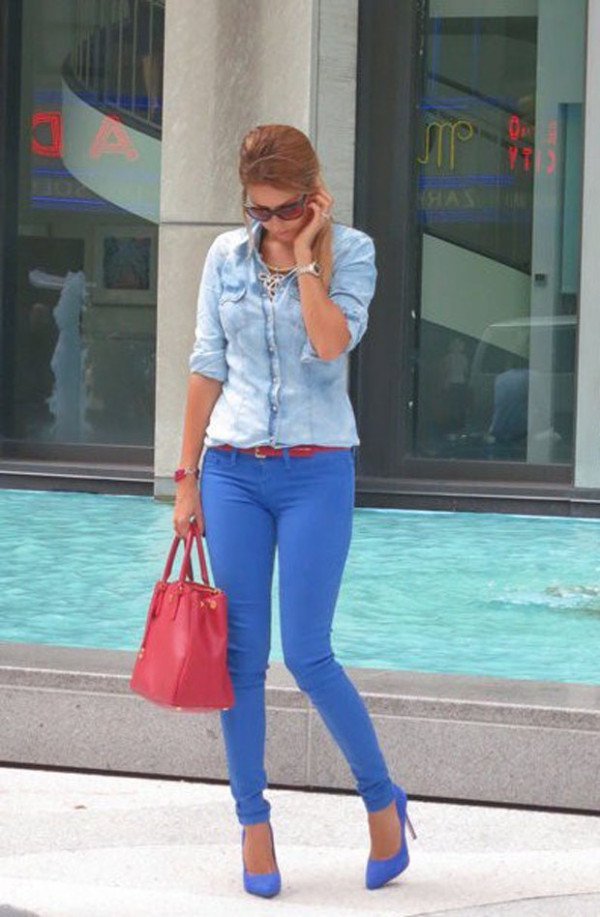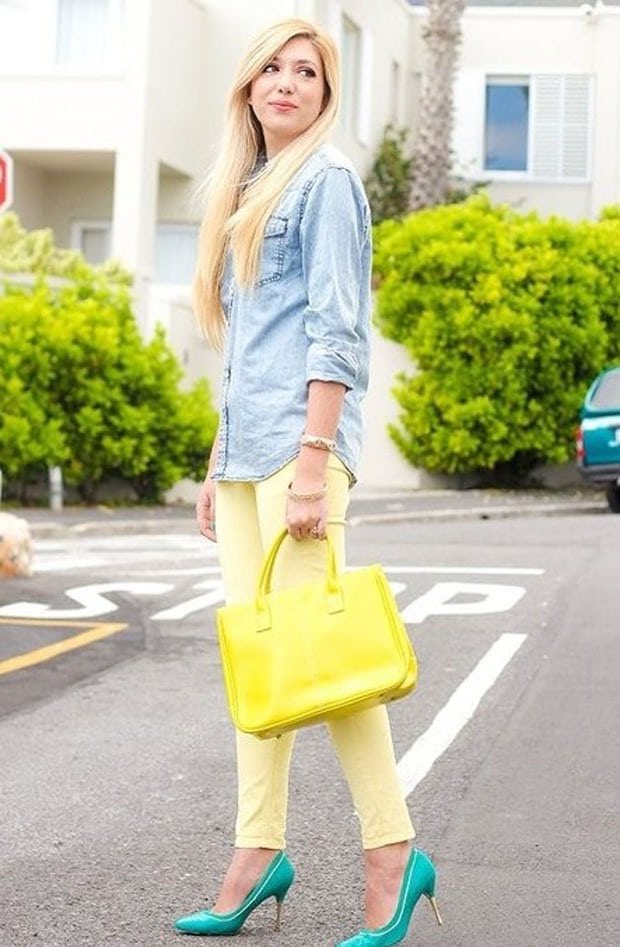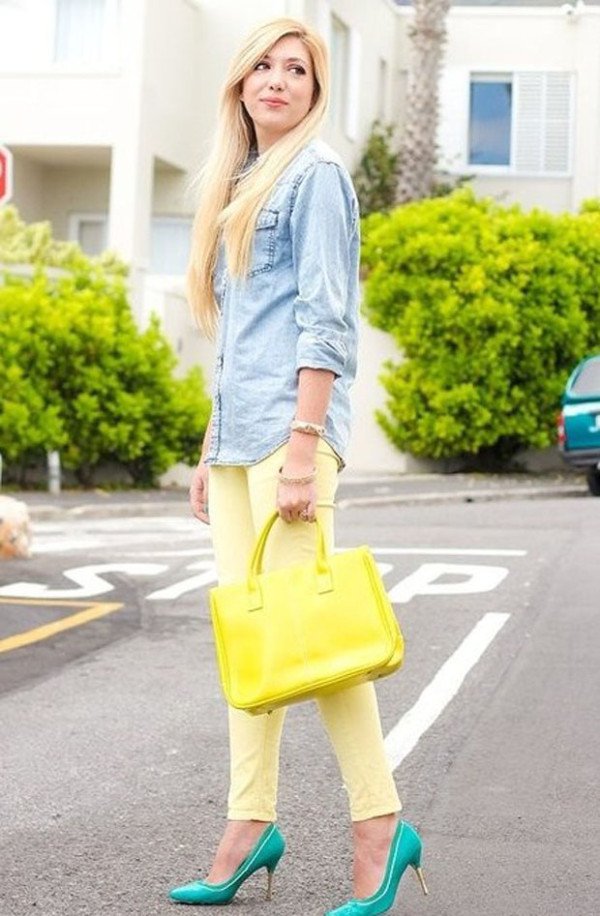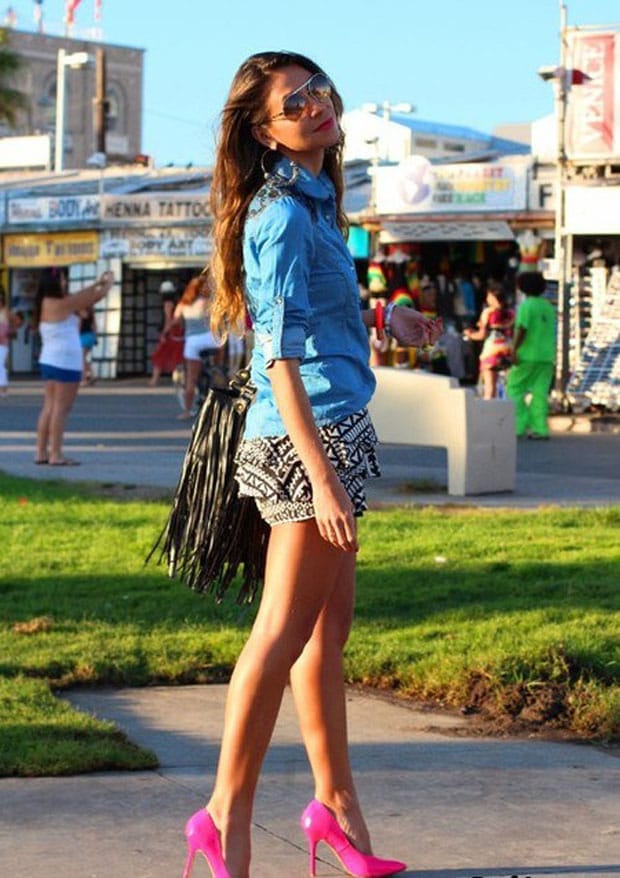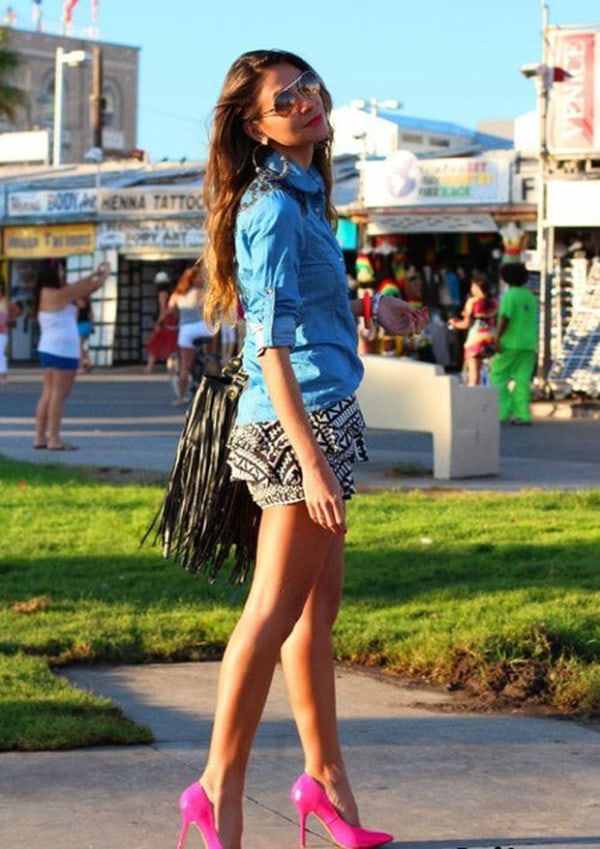 Wear your denim shirt with a tulle skirt
There is something flirting in the denim and tulle duo. The mix of cotton-candy-Esque whimsy paired with an everyday piece will guarantee to bring a smile to everyone who sees you wearing it. Many would immediately relate the tulle skirt with Carrie Bradshaw and her most iconic fashion moments. This is a reason enough to wear one as well. Style it with a denim skirt and be sure to grab all the attention wherever you appear.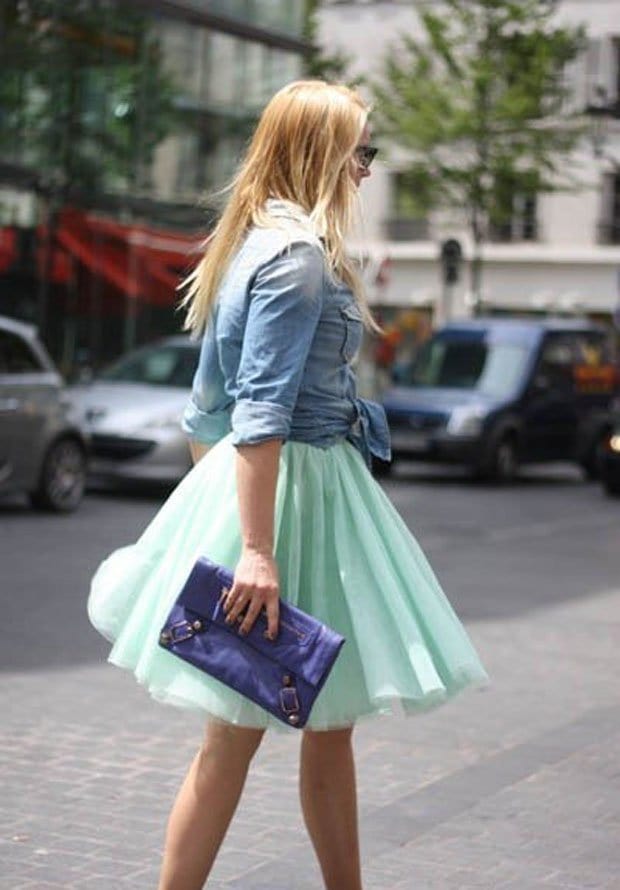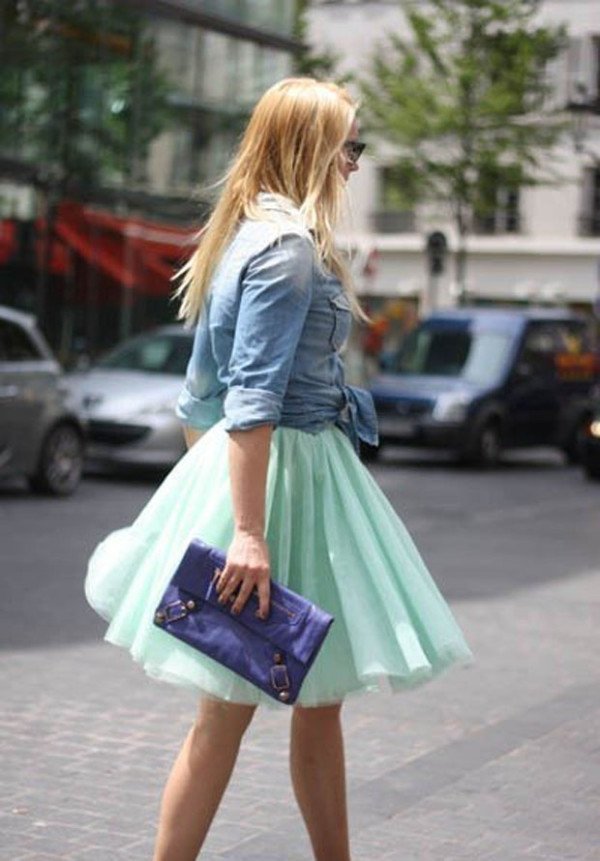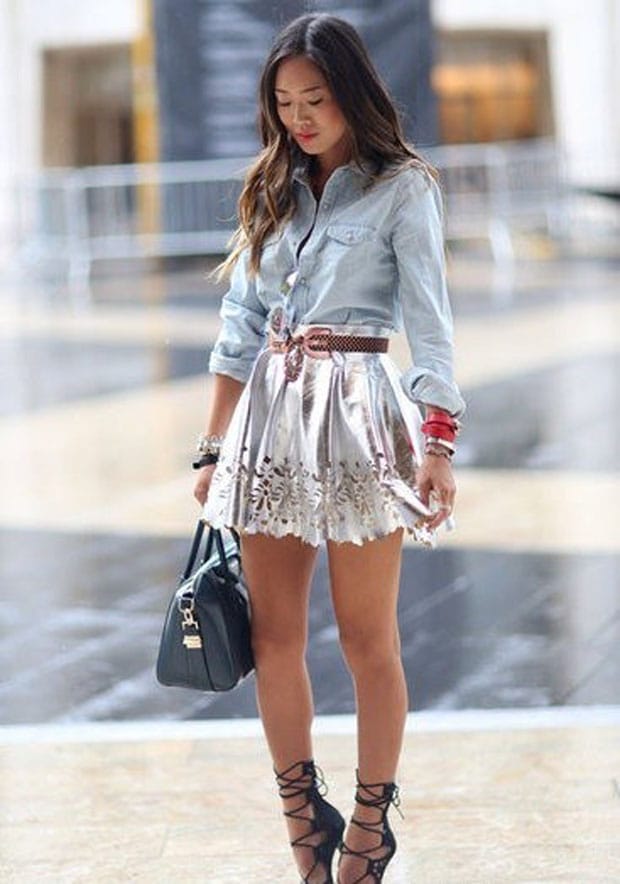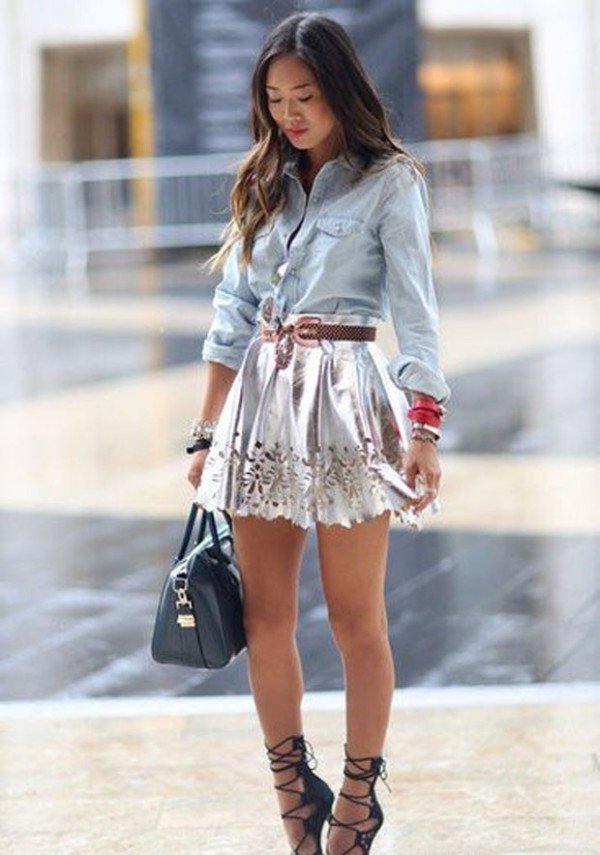 Pair your denim shirt with a maxi dress
Nothing screams warm weather like a maxi dress. But, early summer days know to be cold yet, so in order to keep it stylish and trendy try wearing your maxi dress over a denim shirt. The combination will provide you with ample style and warmth. What else can you ask from an outfit?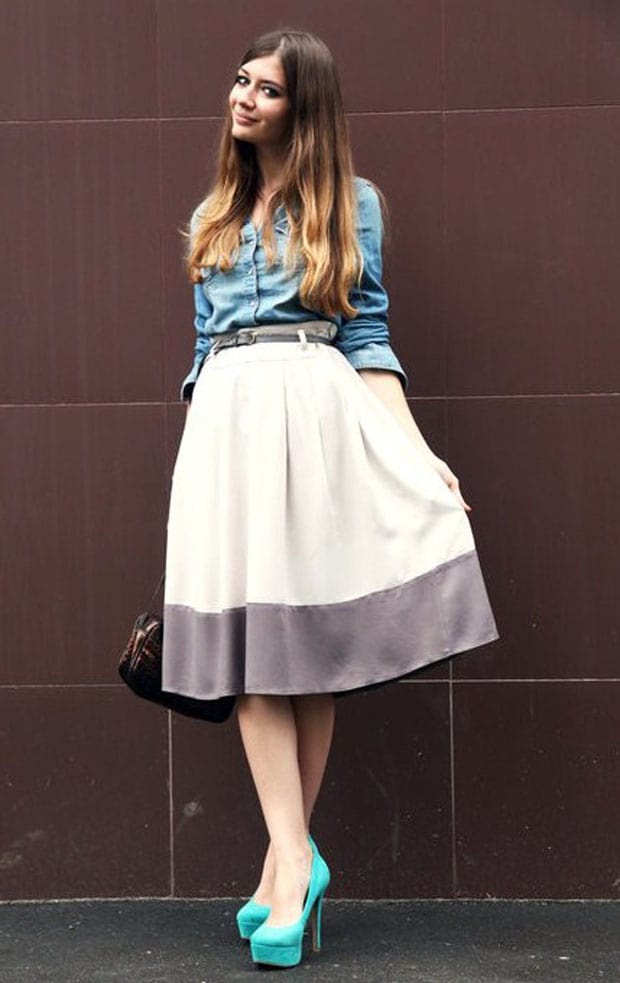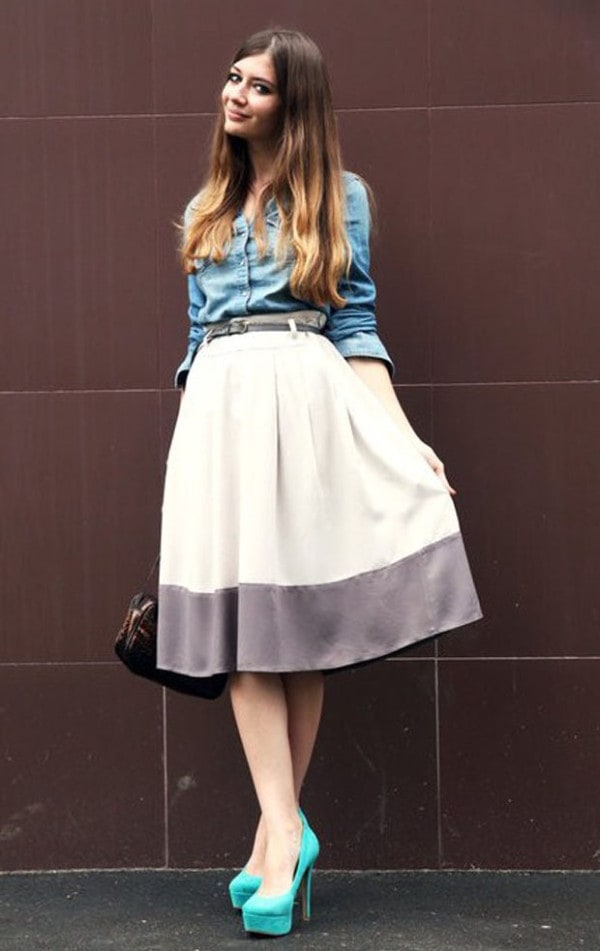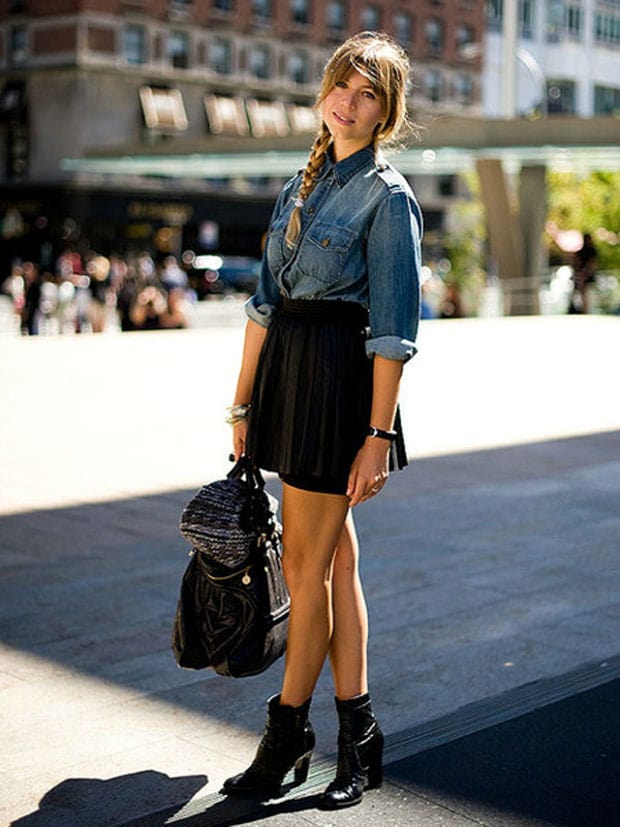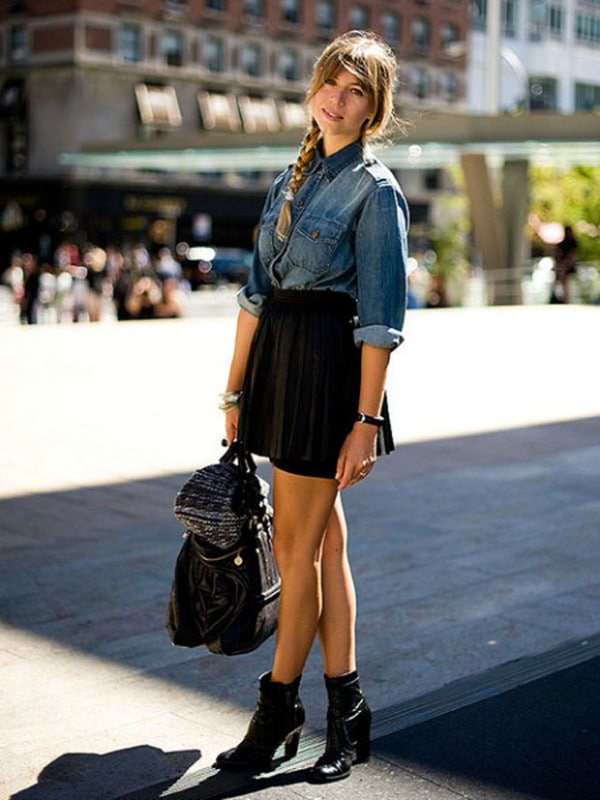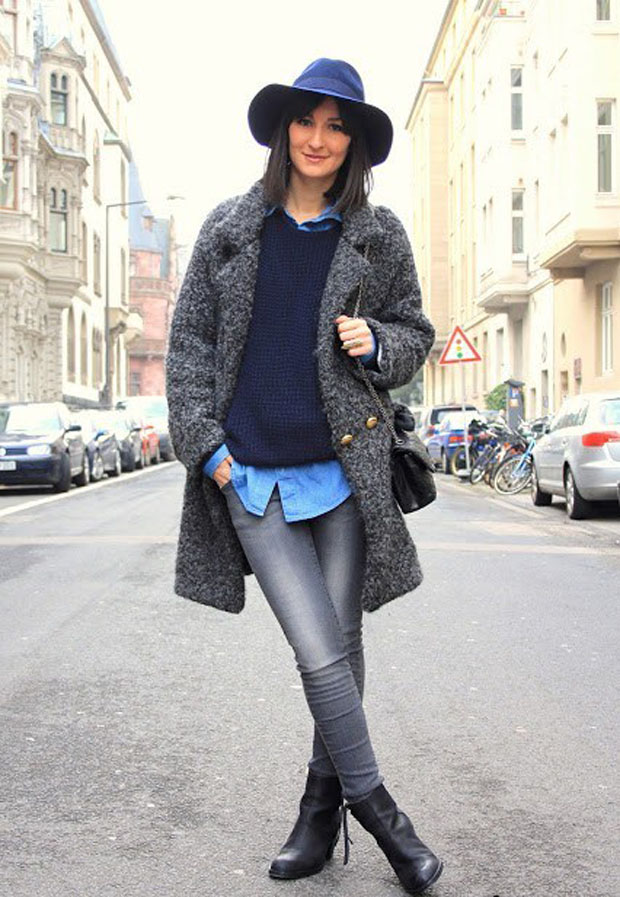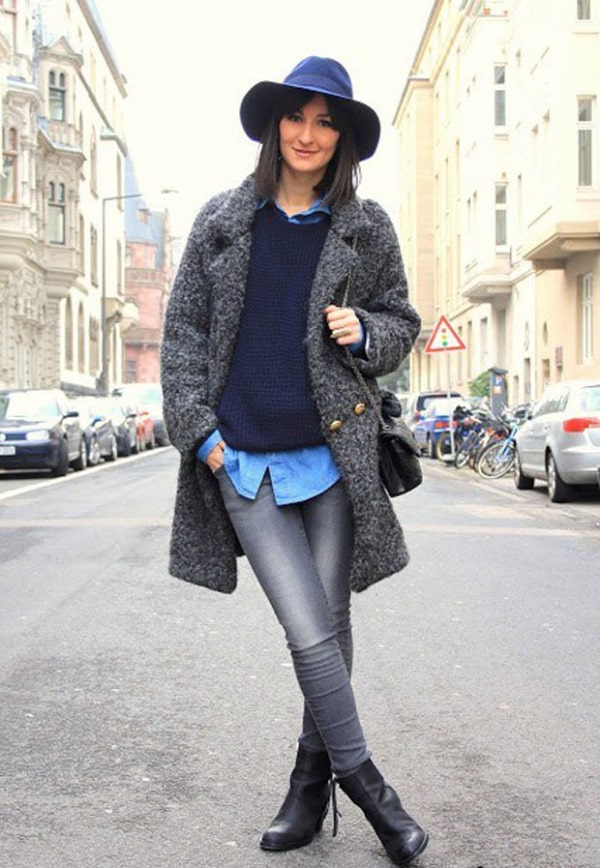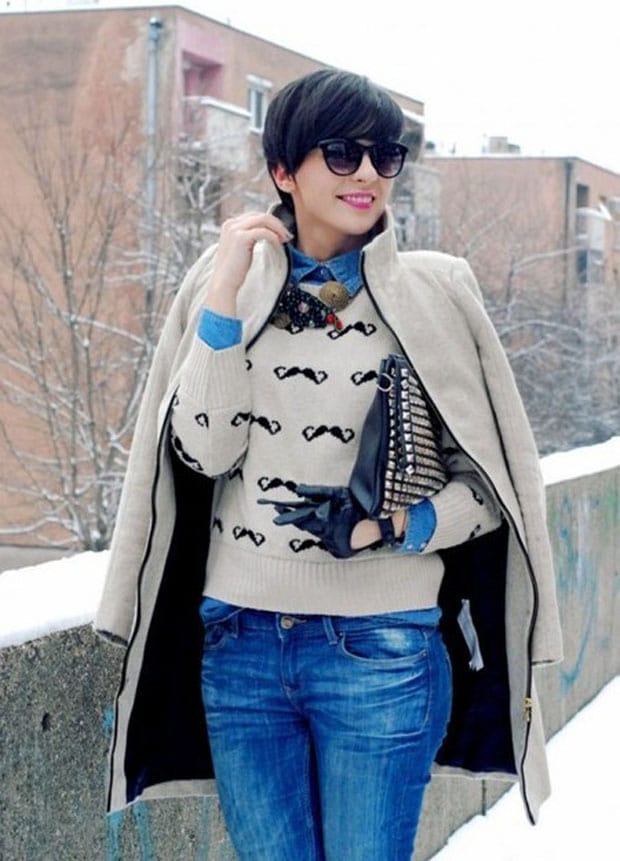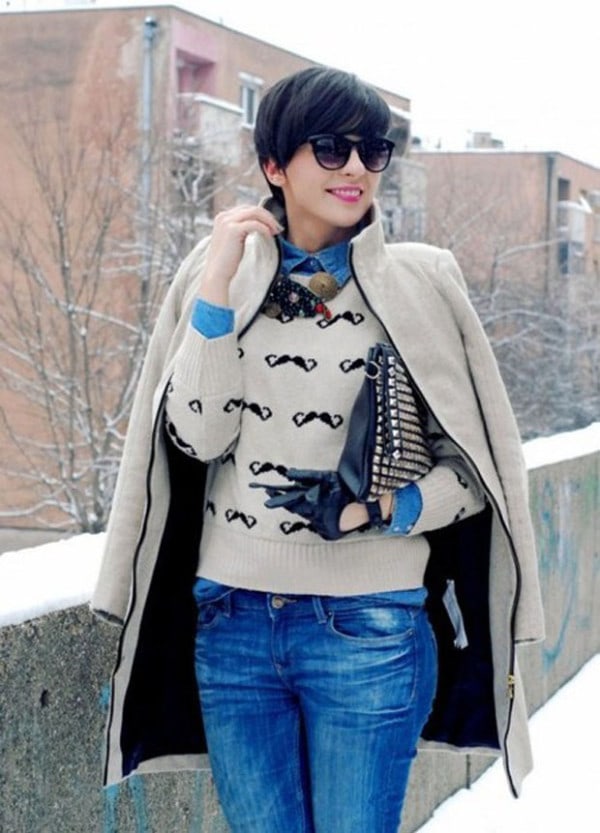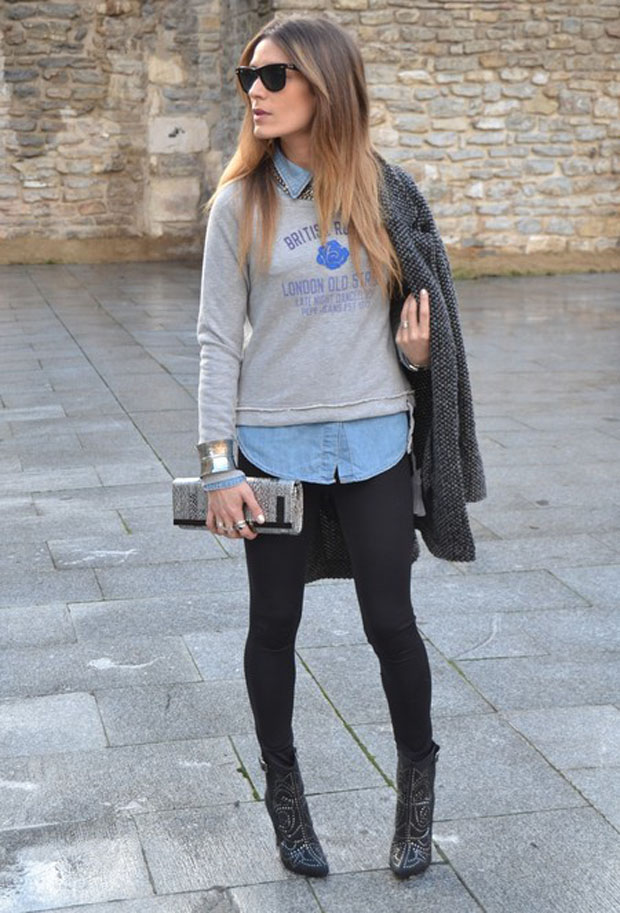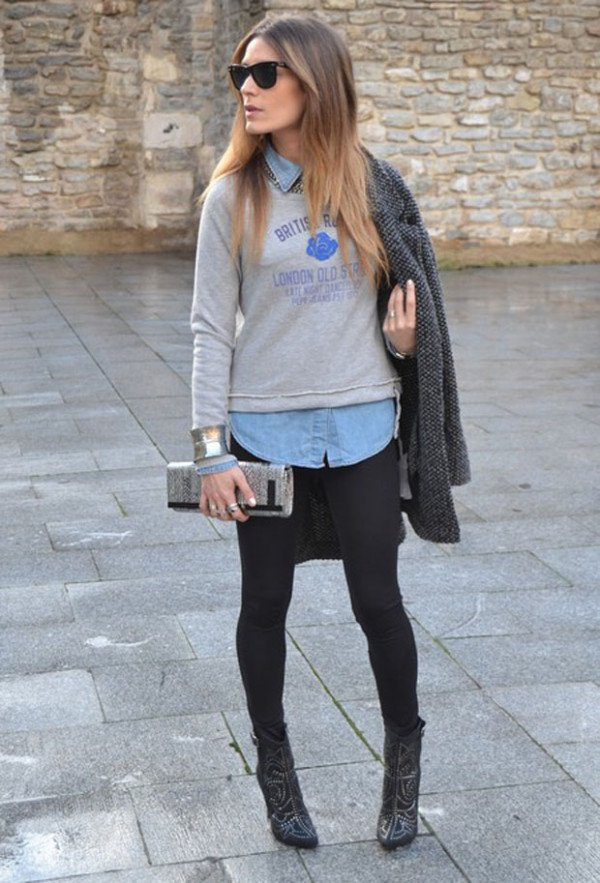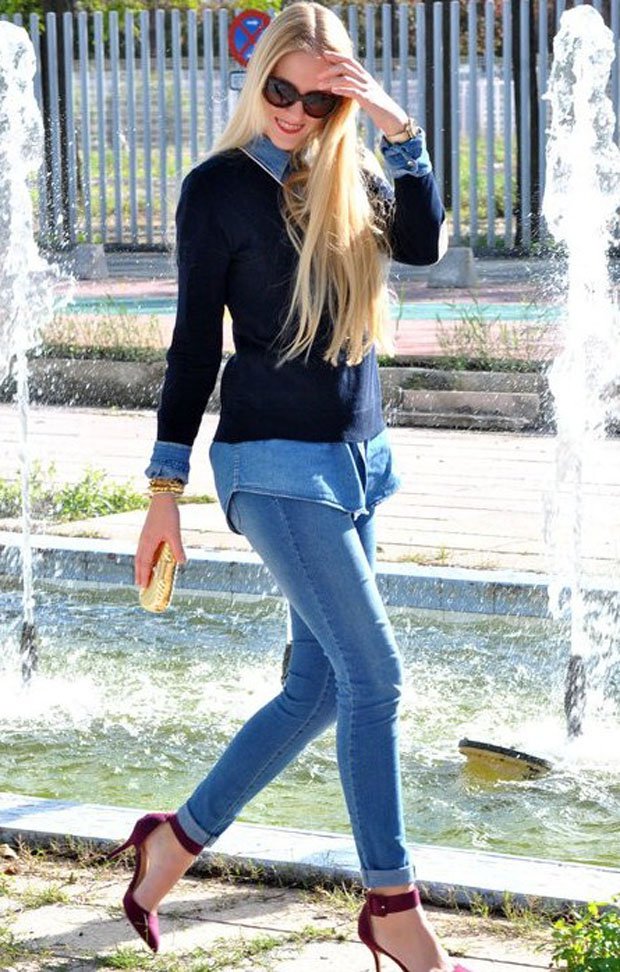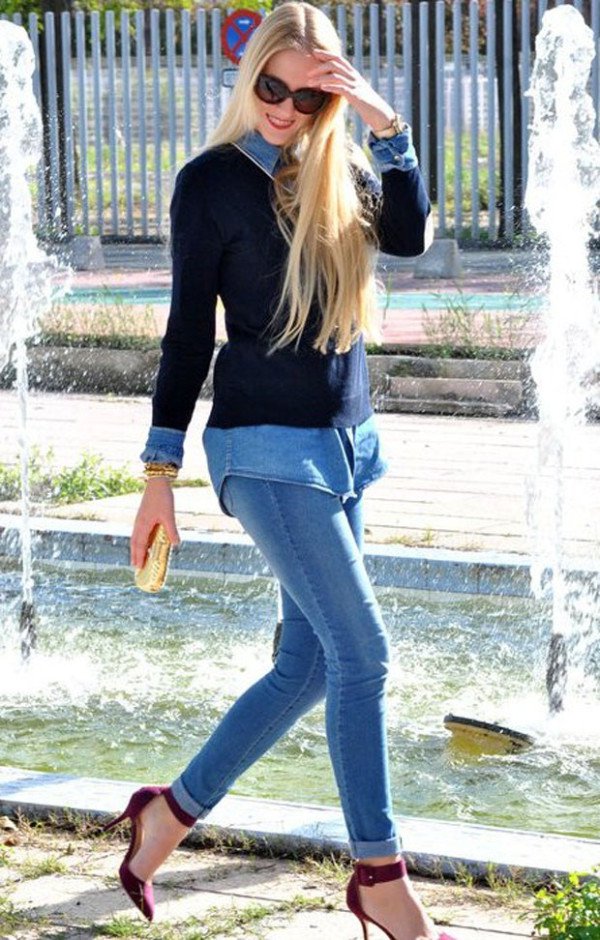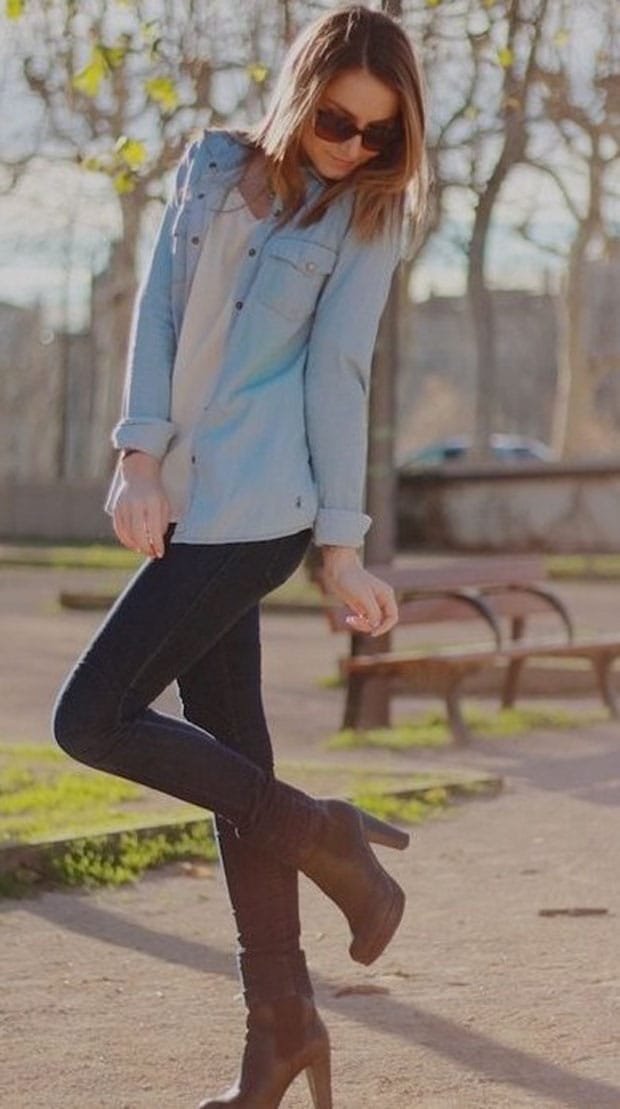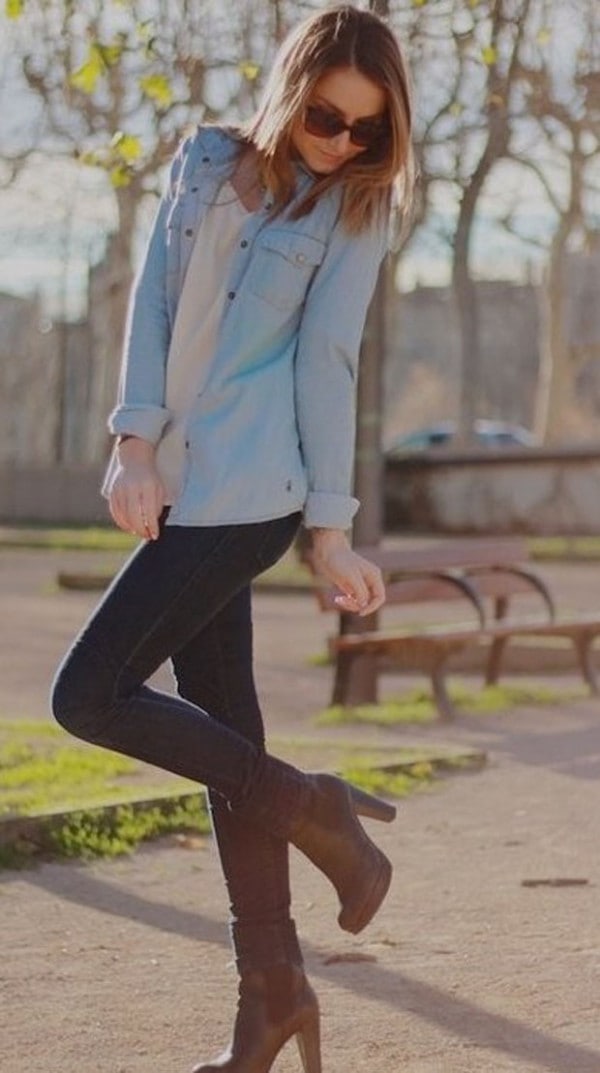 Which is your most favorite way to style your denim shirt? We hope you have found inspiration in our gallery. Enjoy styling the outfit of your dreams.