Picking out the perfect wedding dress is the toughest decision a bride can make during the wedding planning process. But, choosing the right bridesmaid dresses that will perfectly complement the bride's wedding dress is a monumental task too. We have previously shared some rules for dressing your bridesmaids for your big day. It may seem easy at first glance, but believe us; it is more complicated than may appear.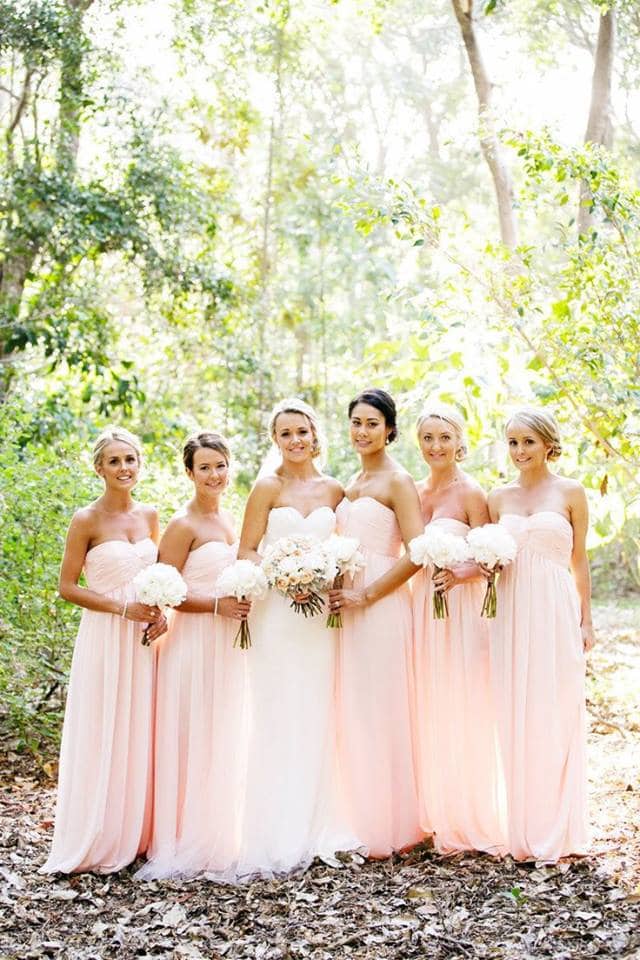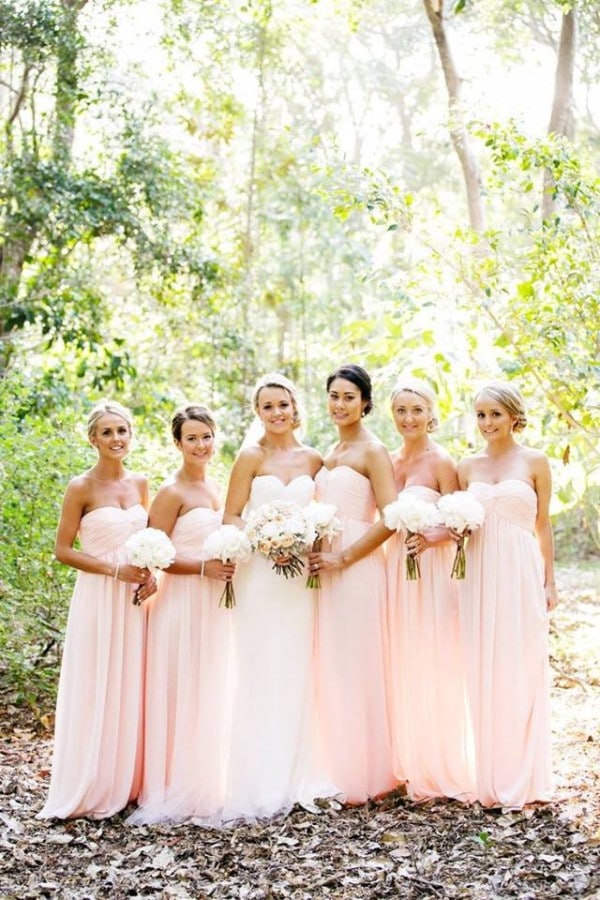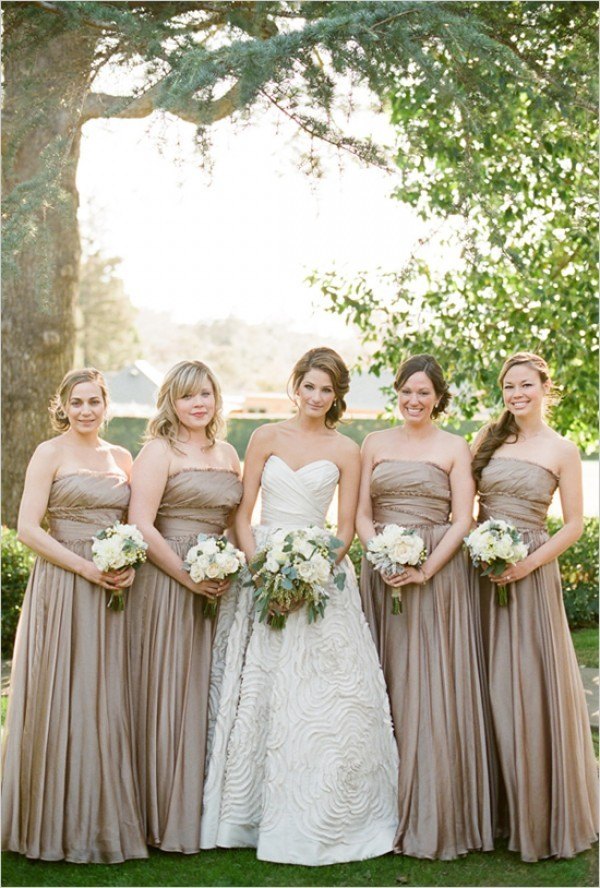 Choosing bridesmaid dresses for your girlfriends is hard enough without factoring in your own bridal look. There are many factors that need to be considered in mind before you make the final decision. Your squad girls probably all have different body shapes, style preferences, and budgets. This can make the bridesmaid dresses shopping a hard task to do.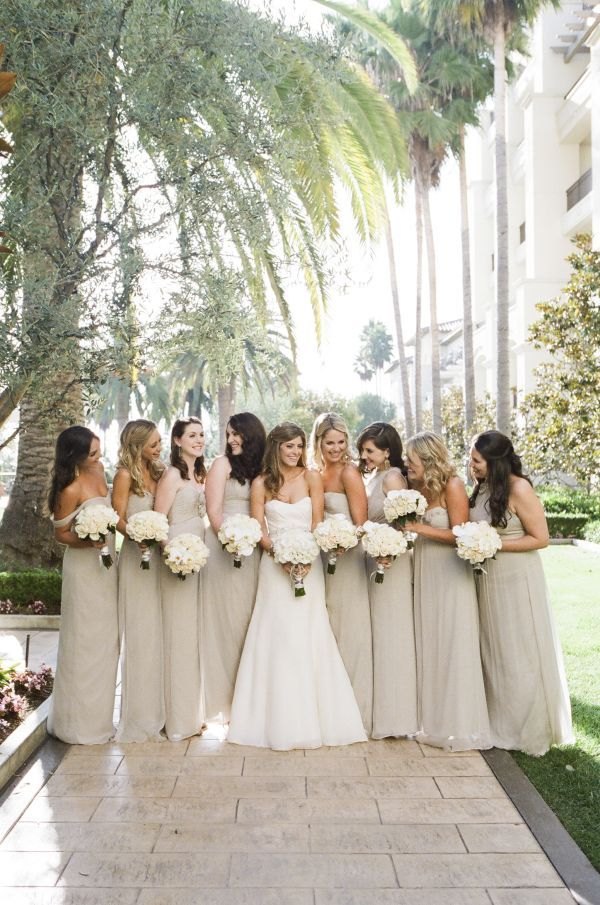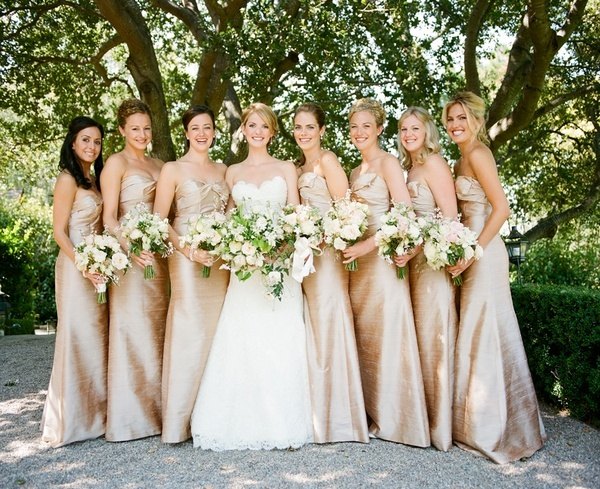 What is even harder is to choose bridesmaid dresses that will complement your bridal look, but at the same time won't compete with it. Creating a cohesive bridal party look that perfectly complements your wedding dress or even your wedding décor may seem a little impossible.
Stay positive, it may be difficult but is definitely not impossible. Plenty of brides have managed it before, so why won't you? In this article, we are sharing with you some helpful tips on how to choose the best bridesmaid dresses that will complement your bridal look. We hope these will be helpful enough for you. Good luck!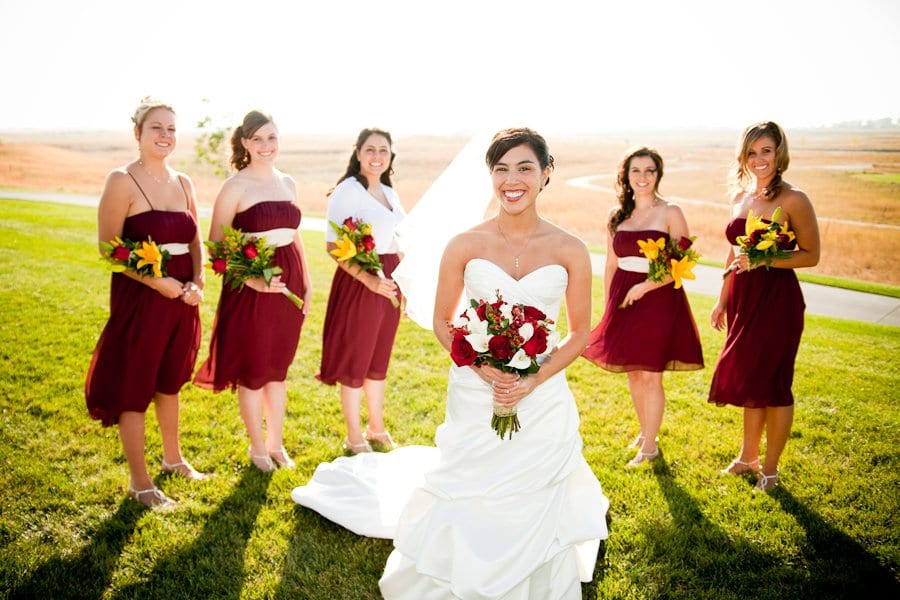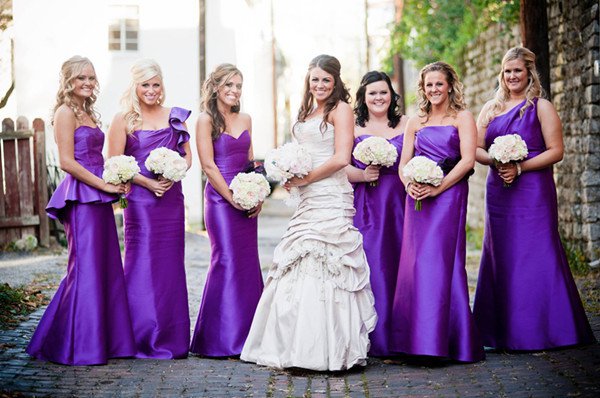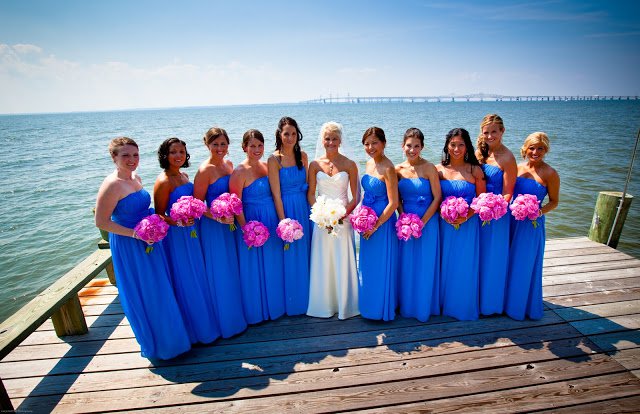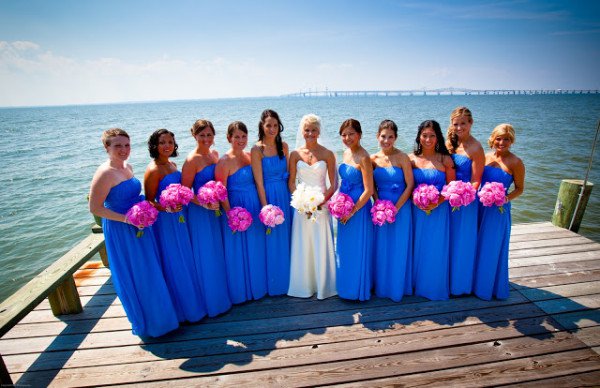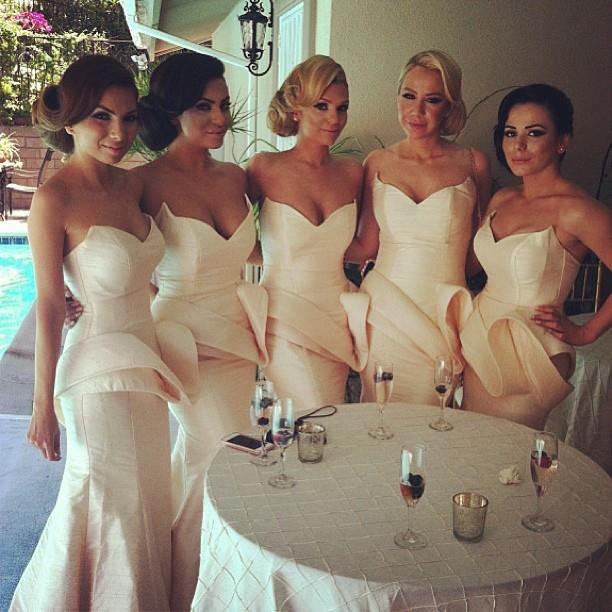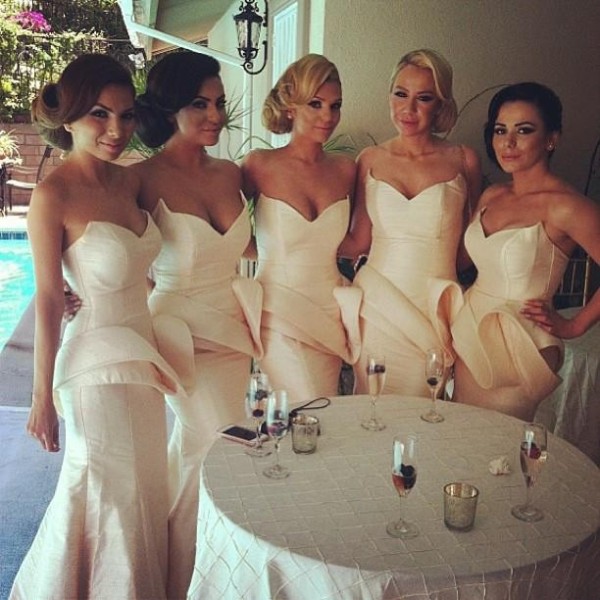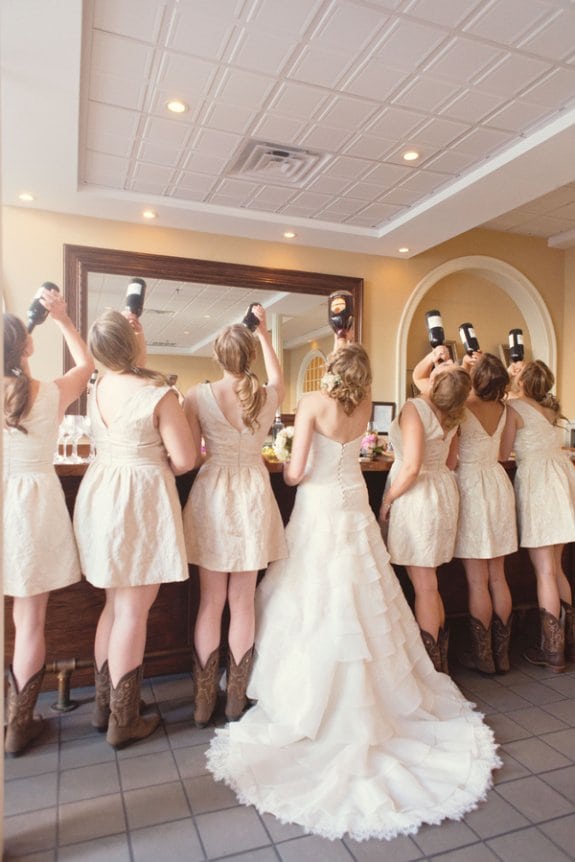 Keep your dress style in mind
The starting point of your bridesmaid dresses shopping adventure should be your wedding dress style. Always have in mind the style of your wedding dress if you want to choose bridesmaid dresses that will complement your bridal look. For example, if your wedding dress is vintage-inspired then it will be super awkward-looking for your bridesmaids to be dressed in trendy gowns with modern silhouettes. Instead, keep the rest of the dresses in vintage style too.
For whimsical or romantic wedding dress styles you should ask your squad to choose dresses with flowy fabrics and ruffled sleeves. If you are a daring and bold bride to be, that has chosen some bold and trendy wedding dresses, ask your bridesmaids to follow your style. Outfit them in mismatched bridesmaid dresses with different textures. Or, who has said that bridesmaids should wear dresses? They could look amazing dressed in fashionable jumpsuits that turn heads too. jumpsuits are very popular nowadays, and could perfectly complement your bold and daring wedding dress style.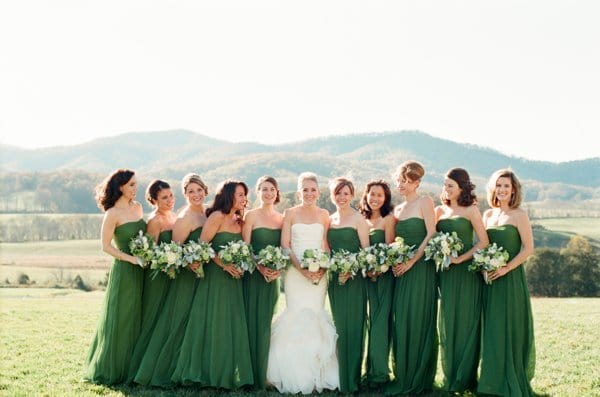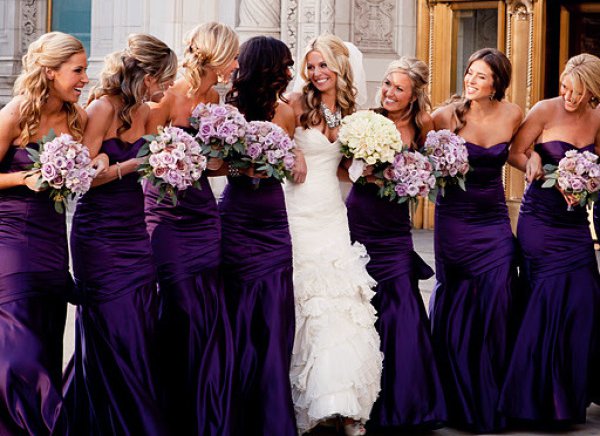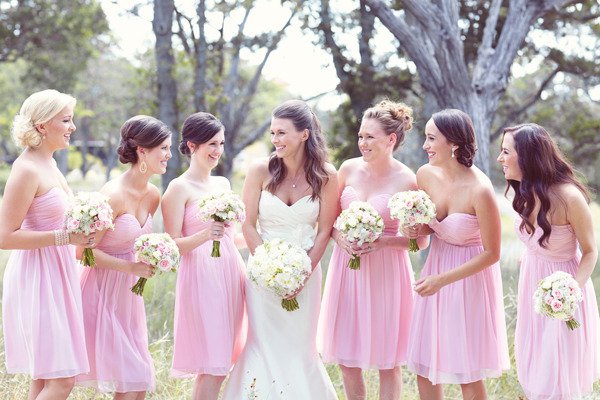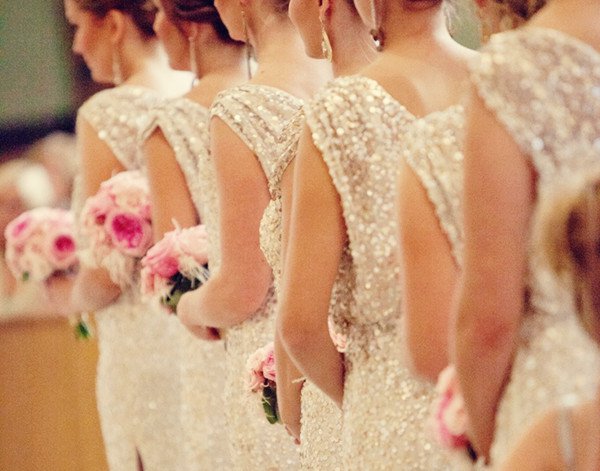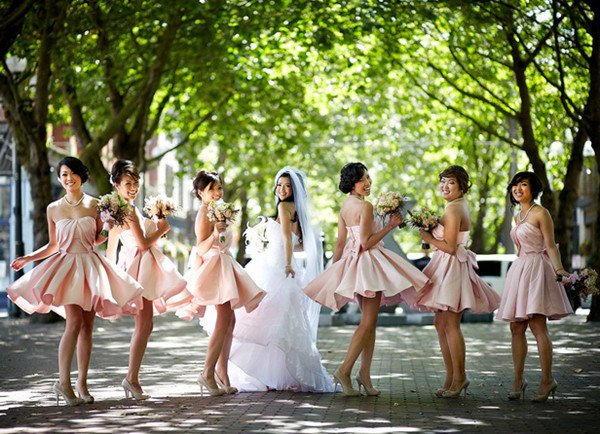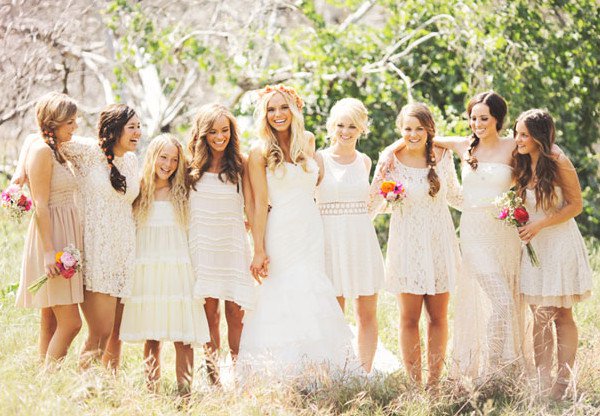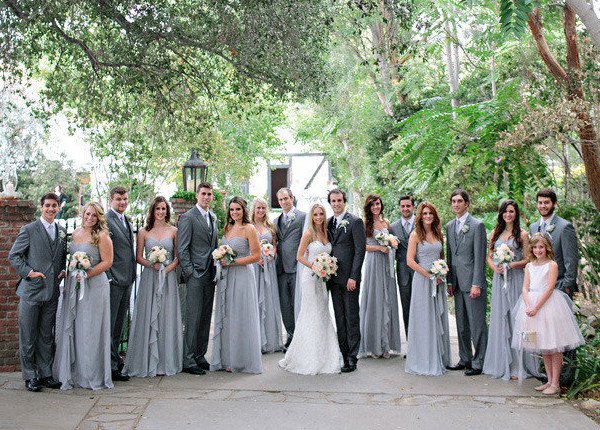 Share some dress details
Before settling on bridesmaid dresses, you should share with your girls some details related to your wedding dress (along with the wedding dress style). For example, if you are about to wear a lace wedding dress, then you could share these details with your squad. It would look absolutely stunning if they choose some lace detailed dresses too. This way, they will complement your dress without being too matchy-match.
Many modern brides to be chosen to avoid wearing a white wedding dress, and instead, opt for some colorful wedding dress. If you are one of them then be sure to choose bridesmaid dresses in a shade that complements your wedding dress color. For example, if you decide to wear a soft pink wedding dress, then make sure your girls wear dresses in varying shades of pink too. This way you can create a show-stopping ombre effect. Do you already see the stunning photos you can take together with your colorful bridesmaids? We see them too!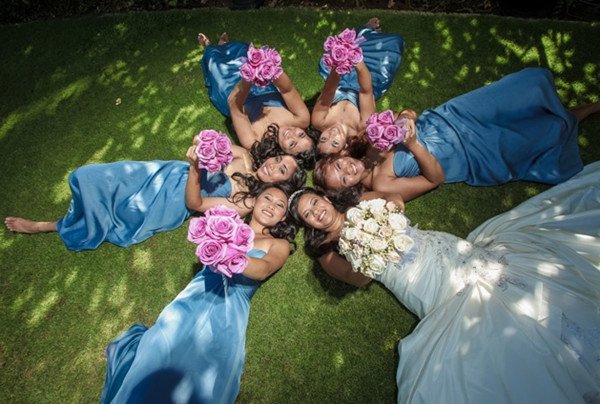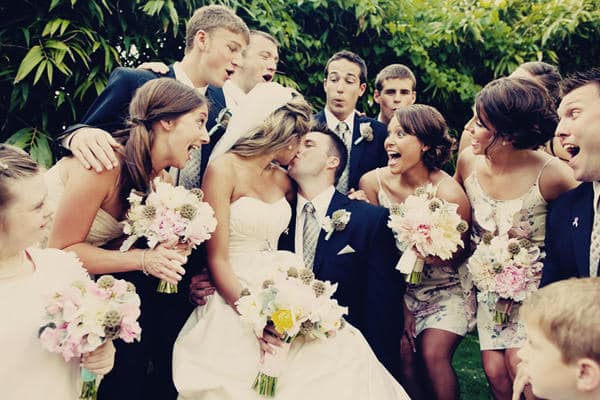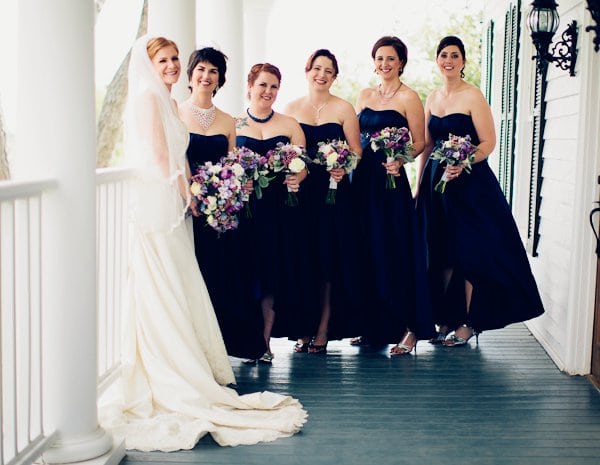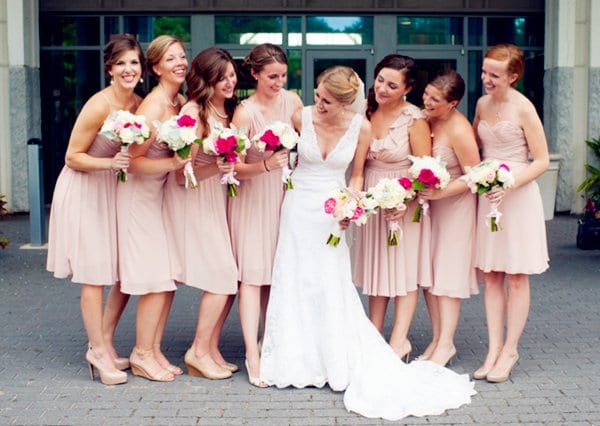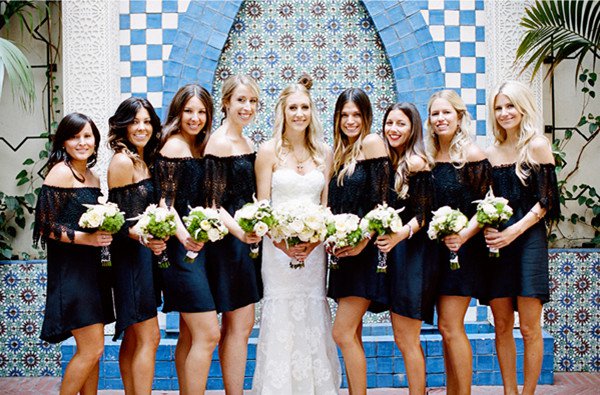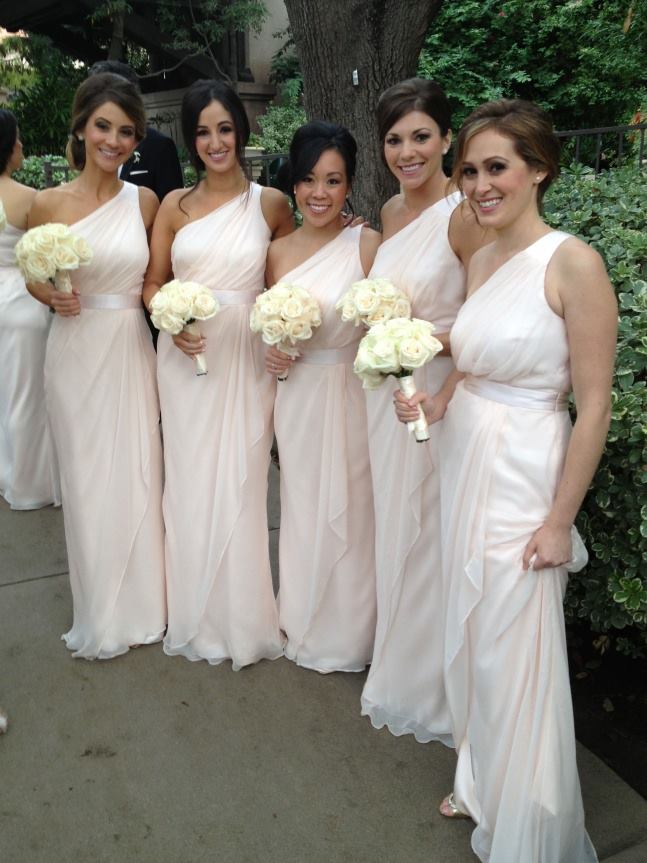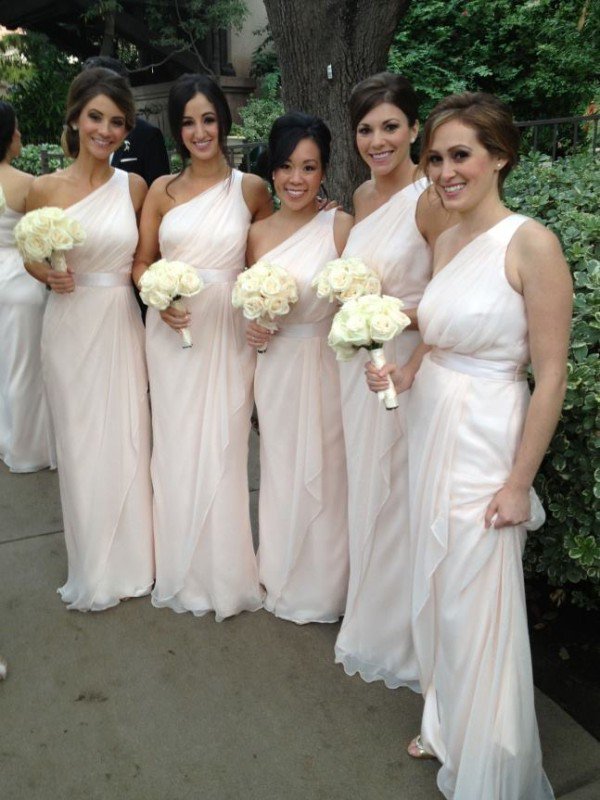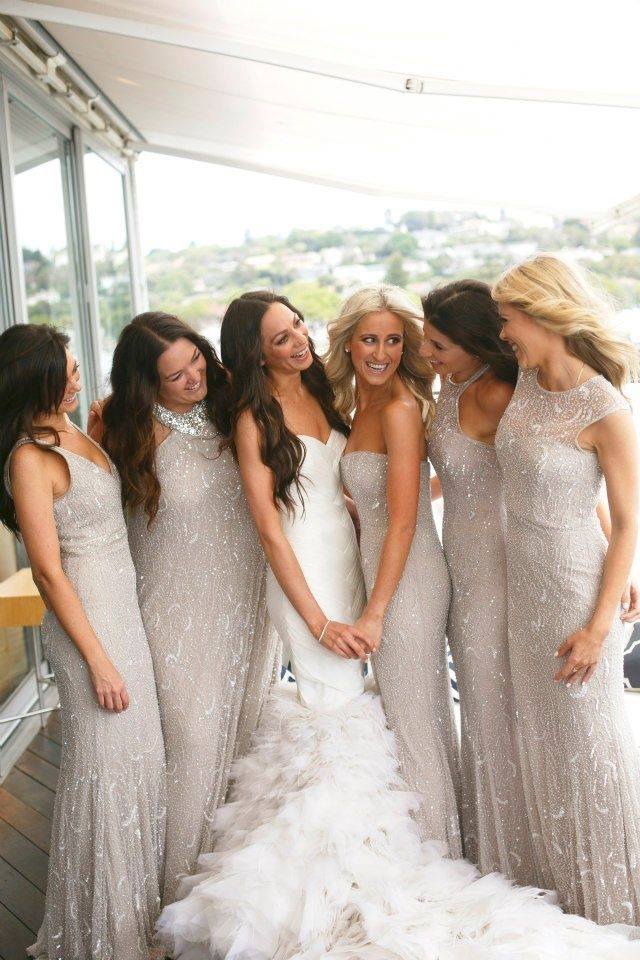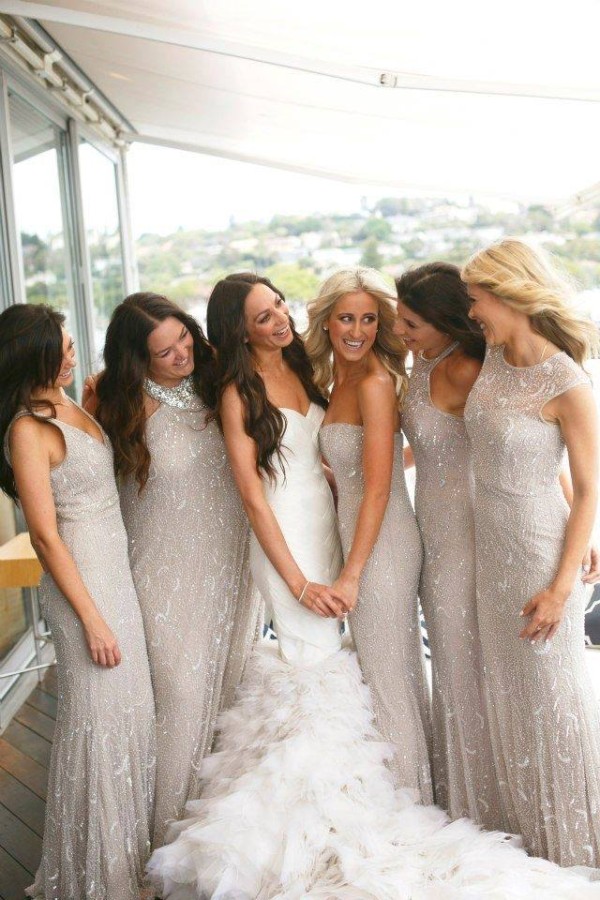 But, don't share every detail
You want to create a bridesmaids' look that complements your look, not a bridal look that competes with your wedding look. So, be careful to avoid choosing bridesmaid dresses that match the details of your wedding dress too closely. You should shine on your day, not to be in shade. Don't let anyone else grab the attention on your special day.
One way to avoid it is to choose bridesmaid dresses with different necklines than your wedding dress one. For example, if you are wearing a sexy, plunging neckline, then outfit your bridesmaids in dresses with a different neckline. That will make you stand out and grab all the attention of the wedding attendees.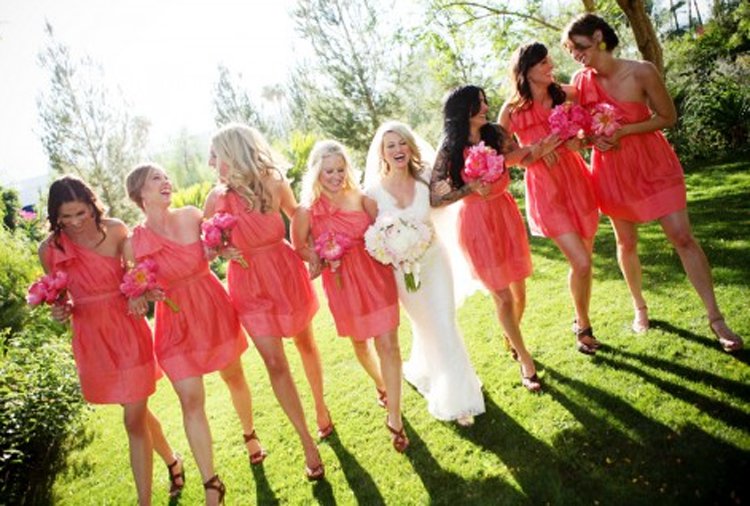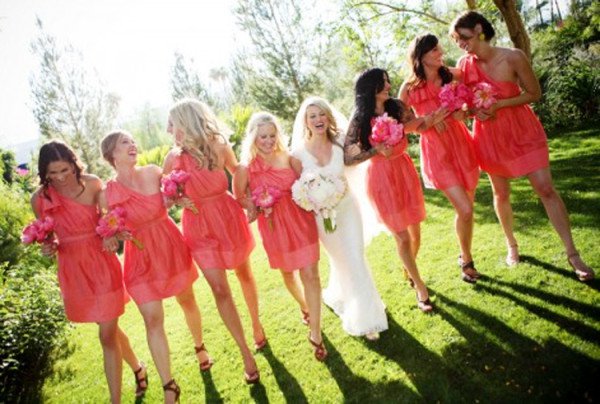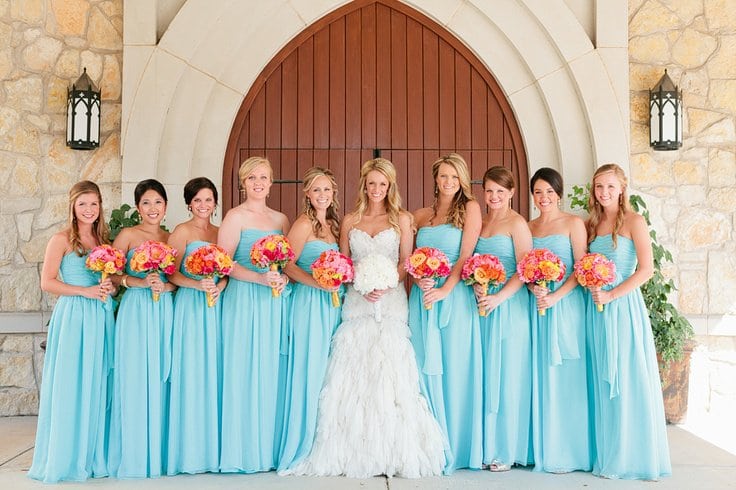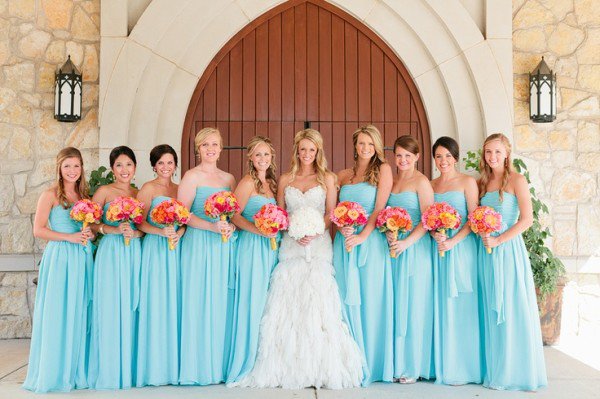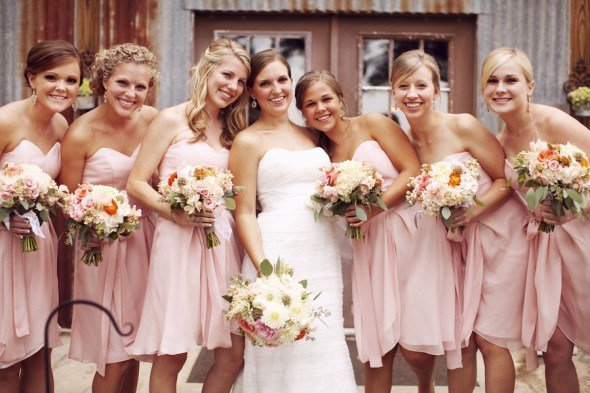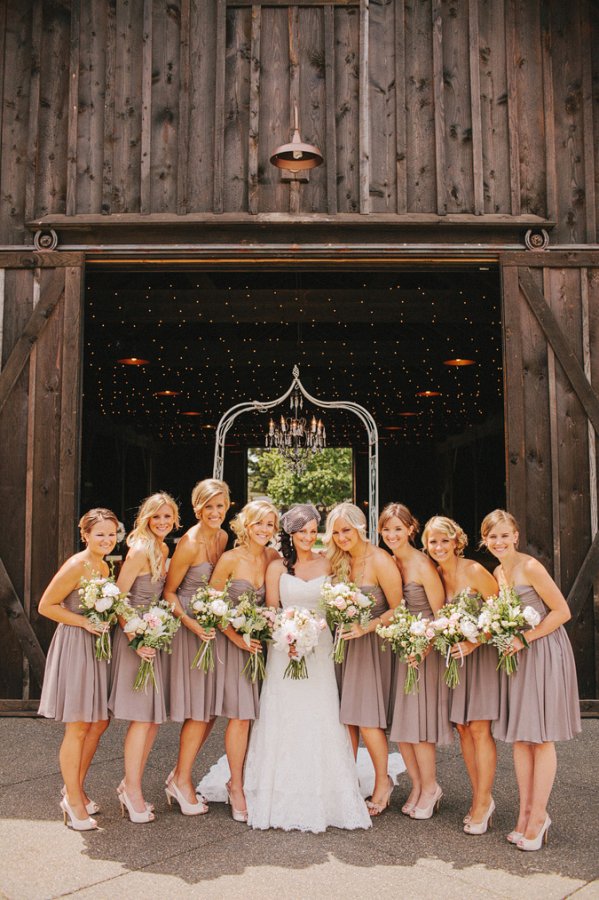 Keep the formality the same
Always tend to choose bridesmaid dresses that match the formality of your wedding gown. For example, if you choose a ball wedding gown, then your bridesmaids should follow the same style. they would look out of place wearing boho dresses that better complement a desert-chic wedding gown.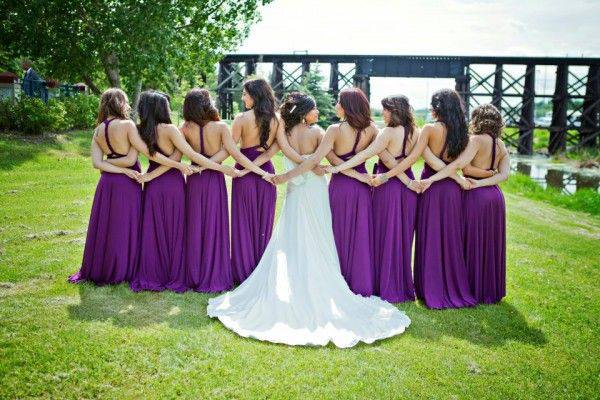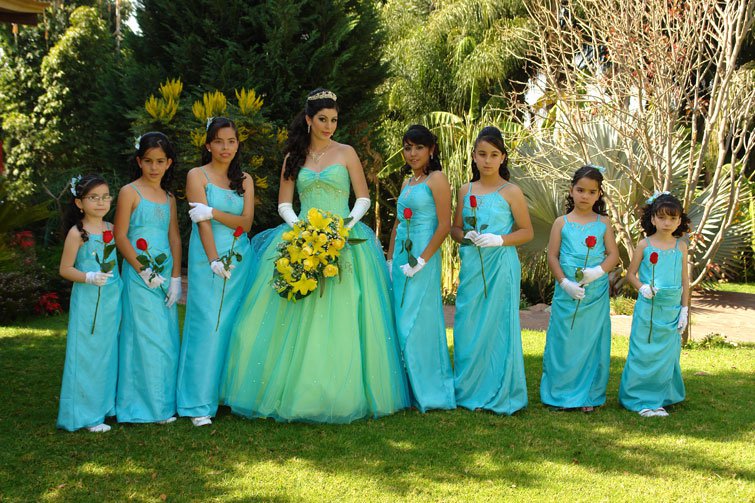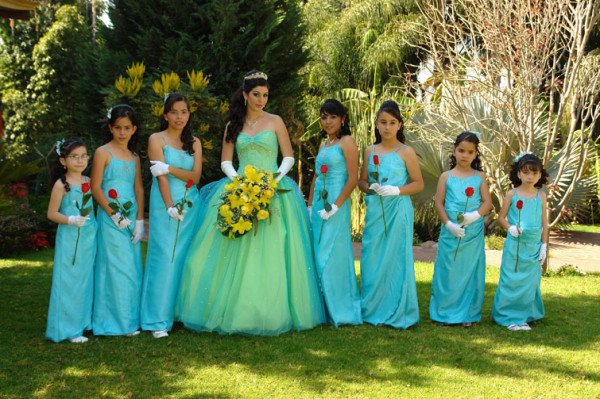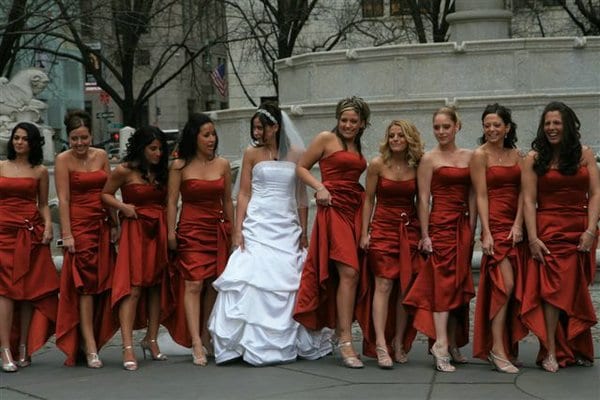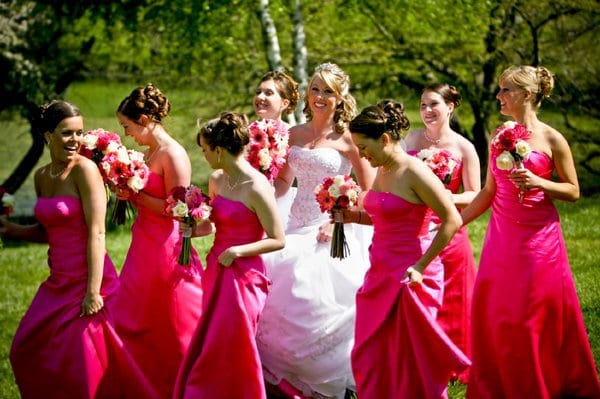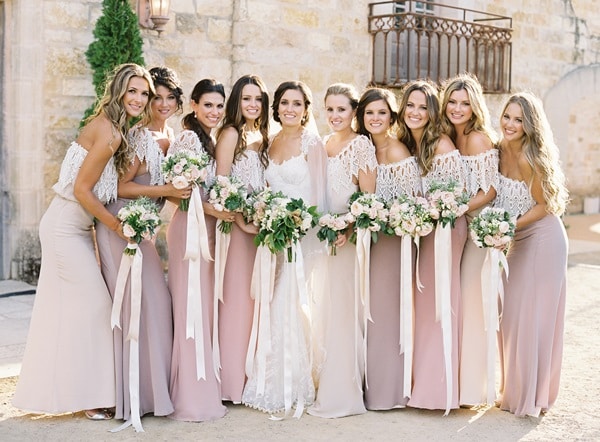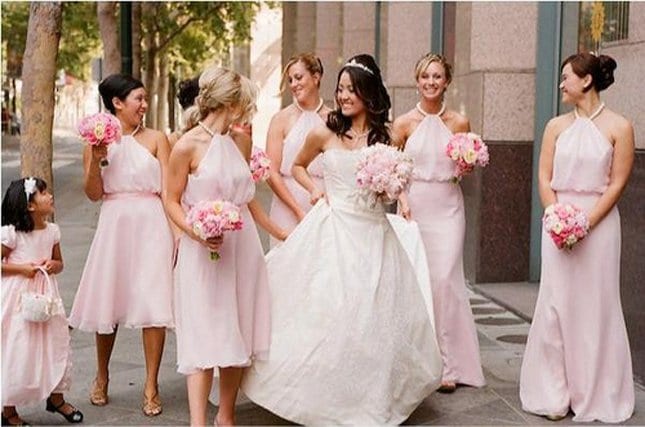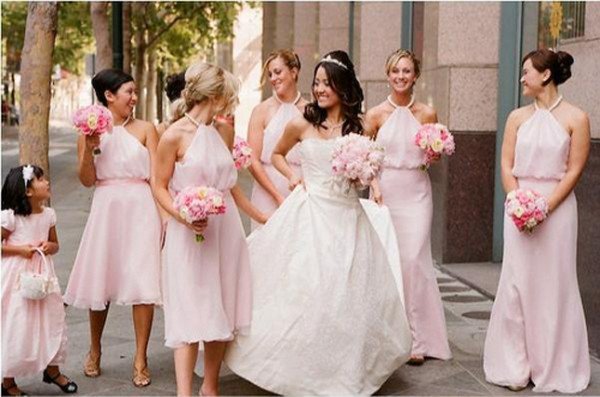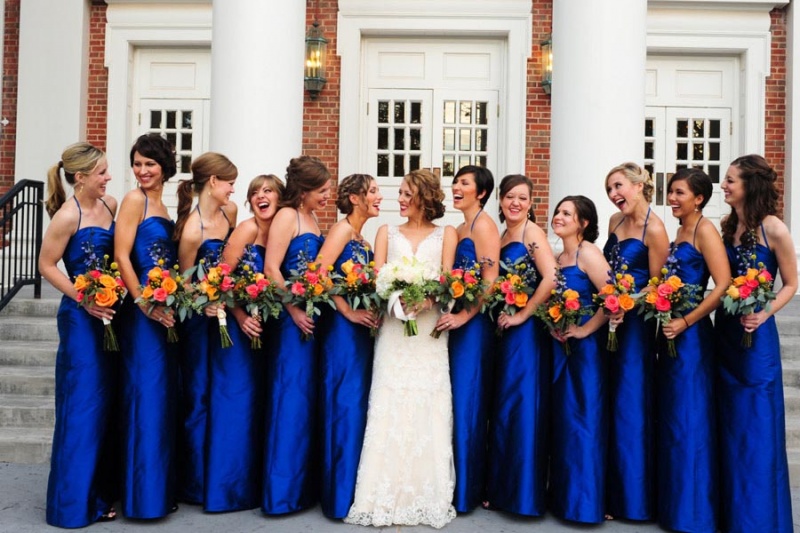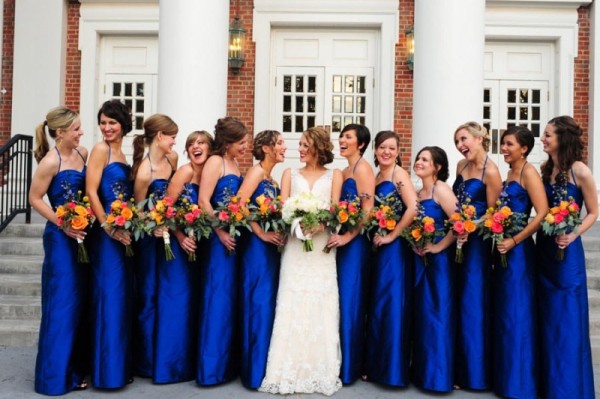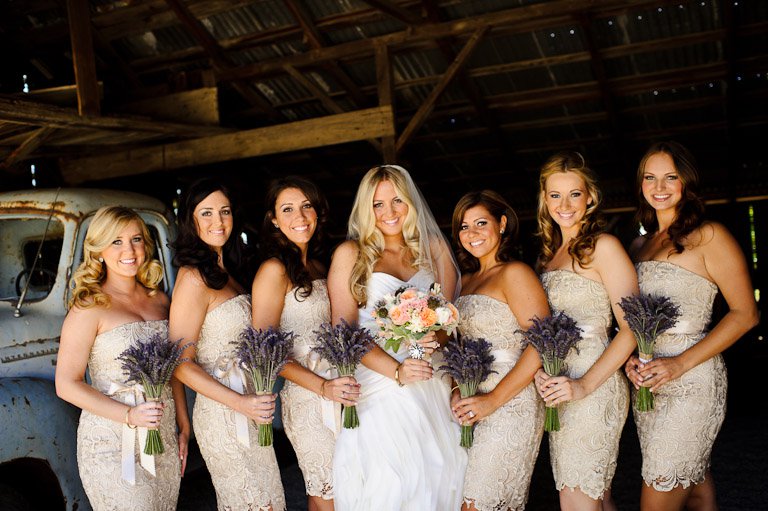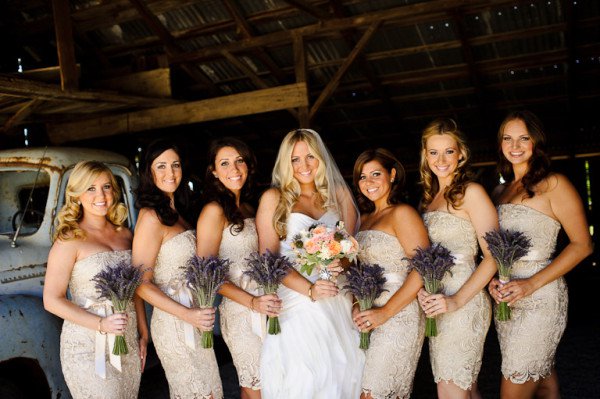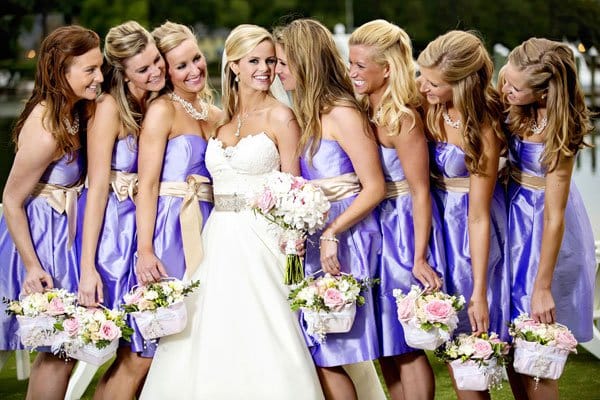 Get creative
Don't be afraid to choose unique bridesmaid dresses, even if that means experimenting with different and unusual prints and textures. Your squad look should be fun, creative, and elegant at the same time. So, put your creativeness on max and find the best options that offer these three characteristics listed below. You deserve all the joy on your special day.