We have the last month of summer left. The weather is getting cooler, especially at night. Women who adore summer (and that are the most of the women alive) will not easily leave their most favorite summer outfits. There are many ways to keep wearing your summer clothes during fall. In this article, all for fashion design will present you with some of the biggest tricks on how to style late summer outfits.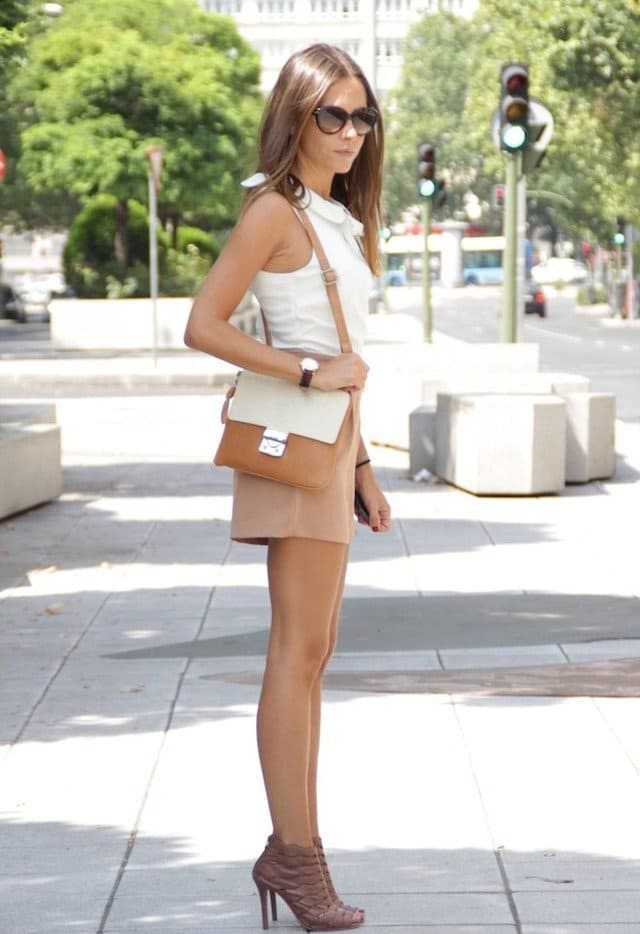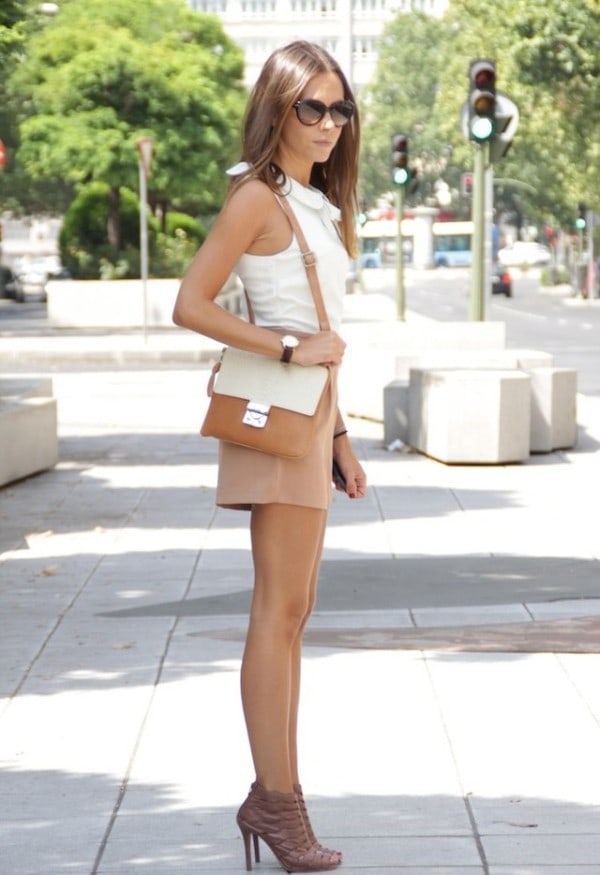 source
Summer has still some hot enough days which makes it easier for you to wear your most favorite summer outfits. We have already shared with you some summer-to-fall trends to copy and stay fashionable at the beginning of the fall. The following late summer outfits will help you style some adorable attire for a stylish look. Stay comfy and warm even when the temperatures tend to fall. Late summer outfits are not easy to be style. The reason is that the weather is sometimes hot and other times cold, and you may doubt if to wear boots and cardigan or sandals and dress.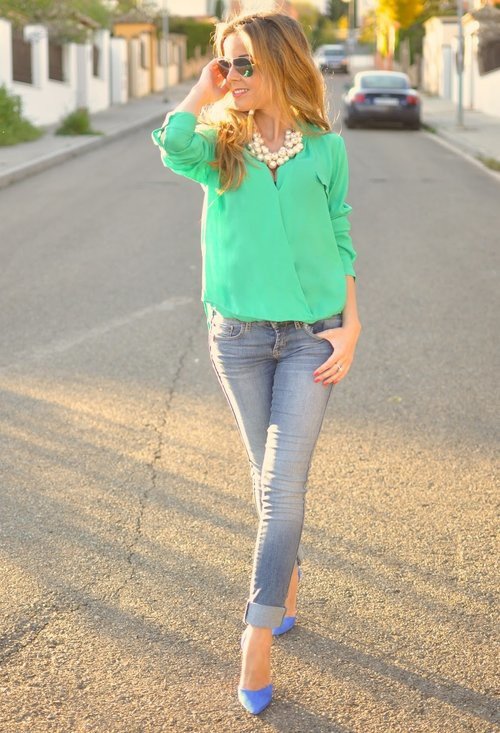 source
However, we are here to help you make it easier to style late summer outfits. The gallery below will inspire you to style your summer wardrobe with a fall aesthetic.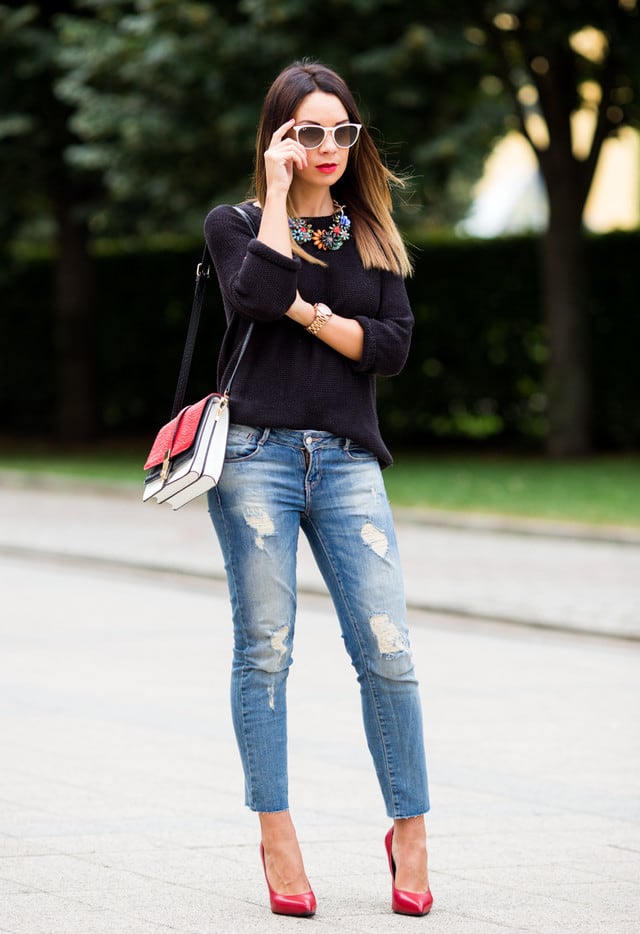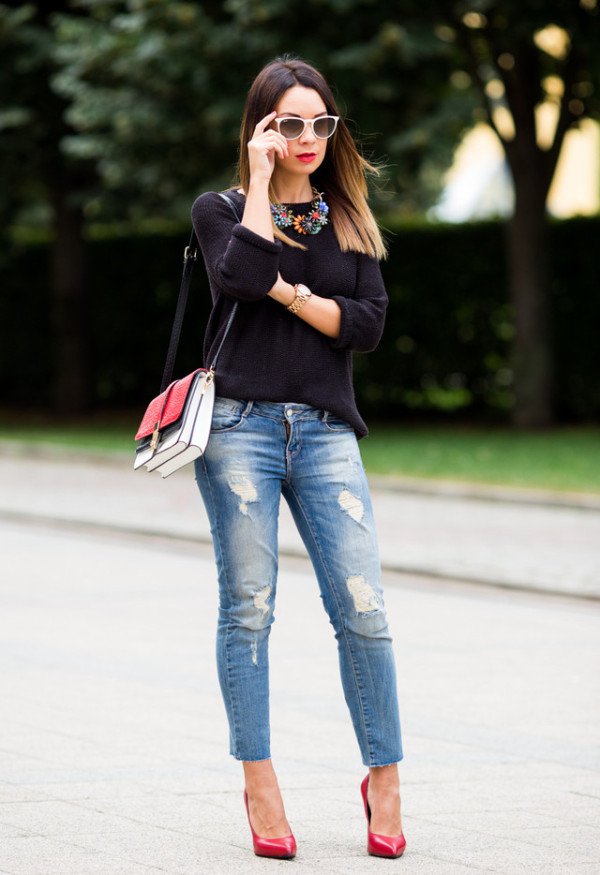 source
How to add a fall aesthetic to summer outfits
One of the best ways to add a fall aesthetic to your summer outfits is to incorporate the color palette of fall in your summer clothes. Try to choose muted hues, warm tones, and neutrals when you shop for late summer clothes. This way you will easily take your late summer outfits into a fall. Keep the color palette within your comfort zone of color.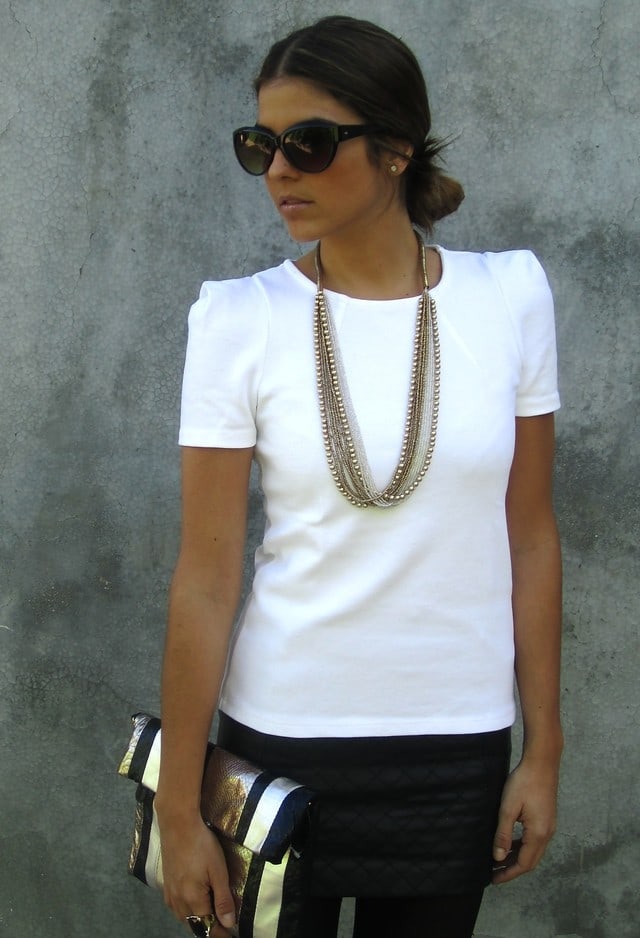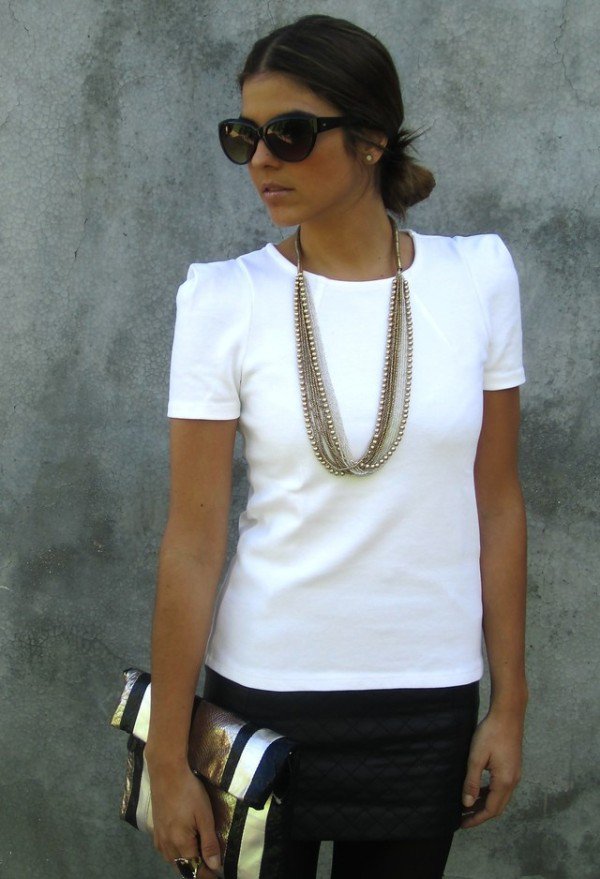 source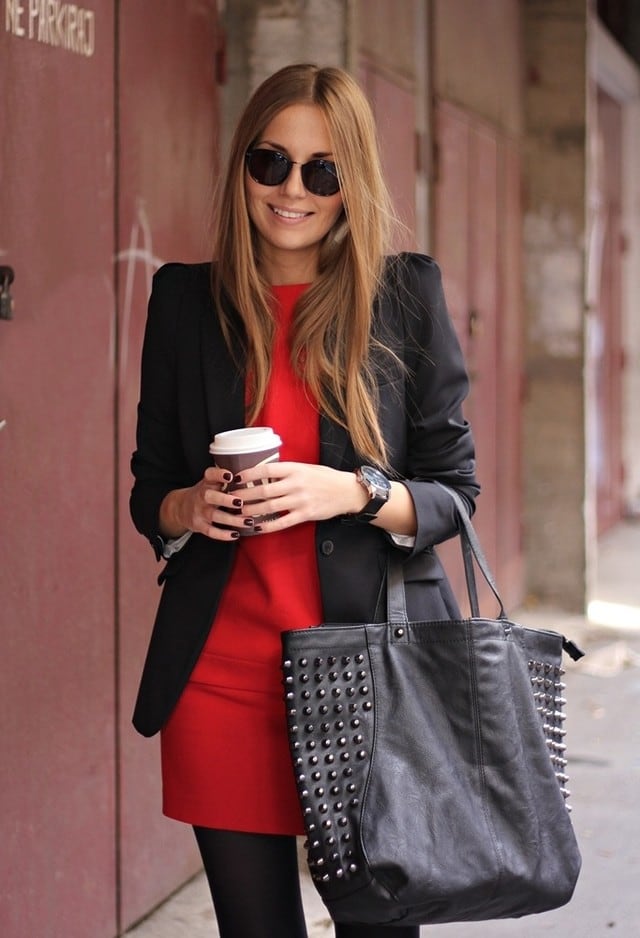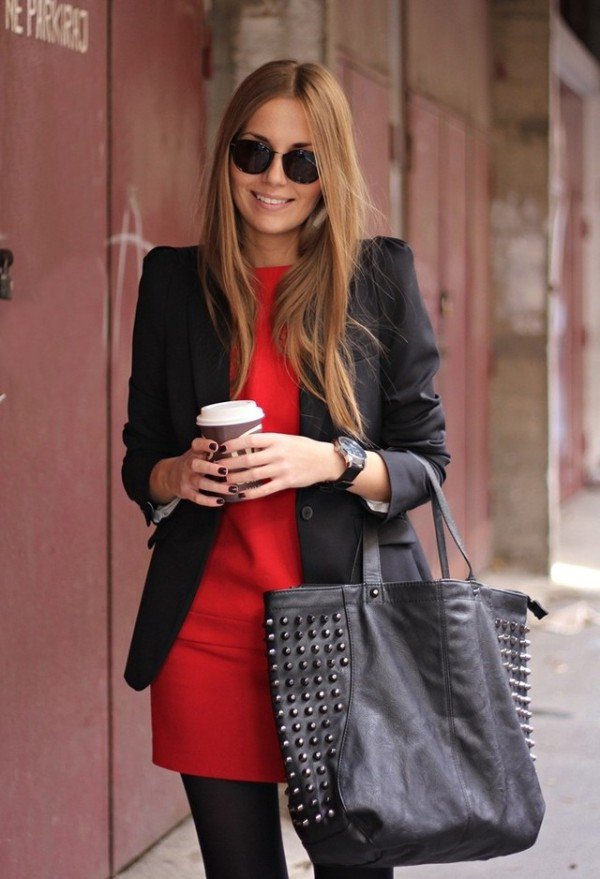 source
Don't choose colors that are trendy simply because they are modern during the season if they don't match your skin tone. For example, women with too light skin tone should avoid soft pink tones, which are considered to be neutral, because it is too similar to their skin color.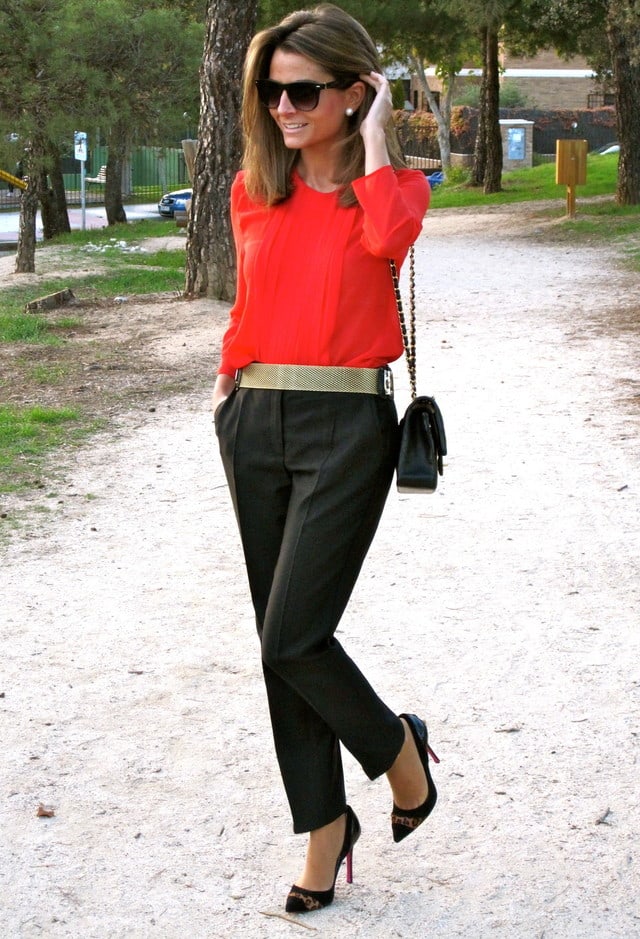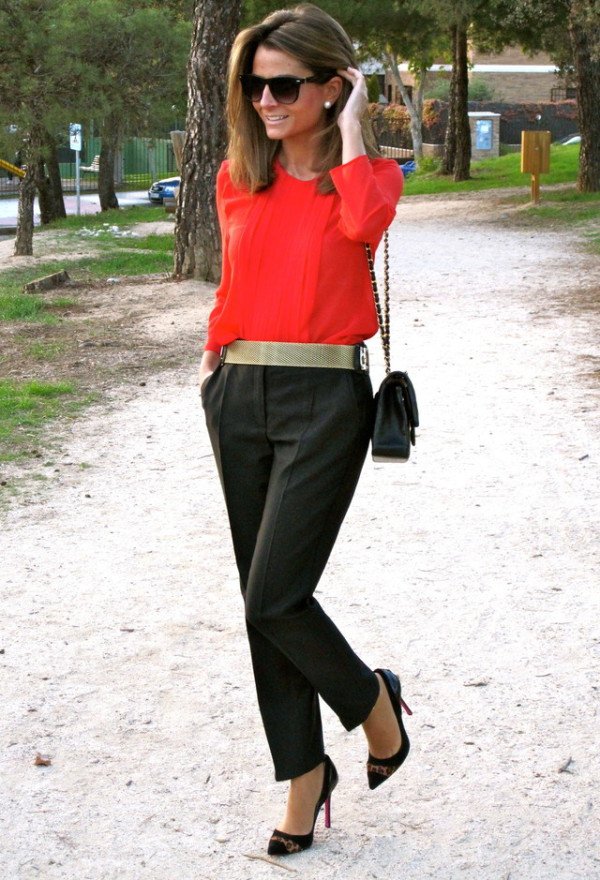 source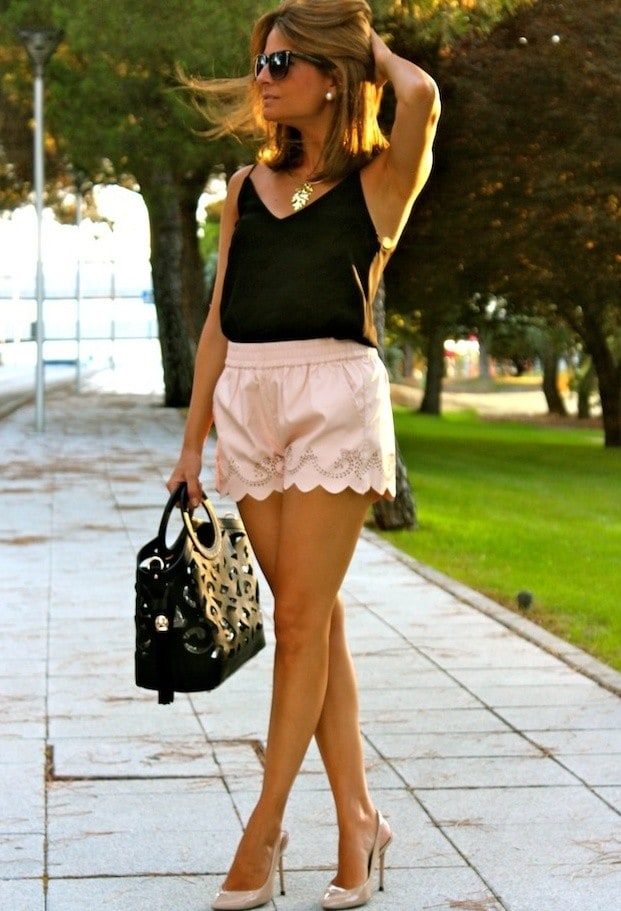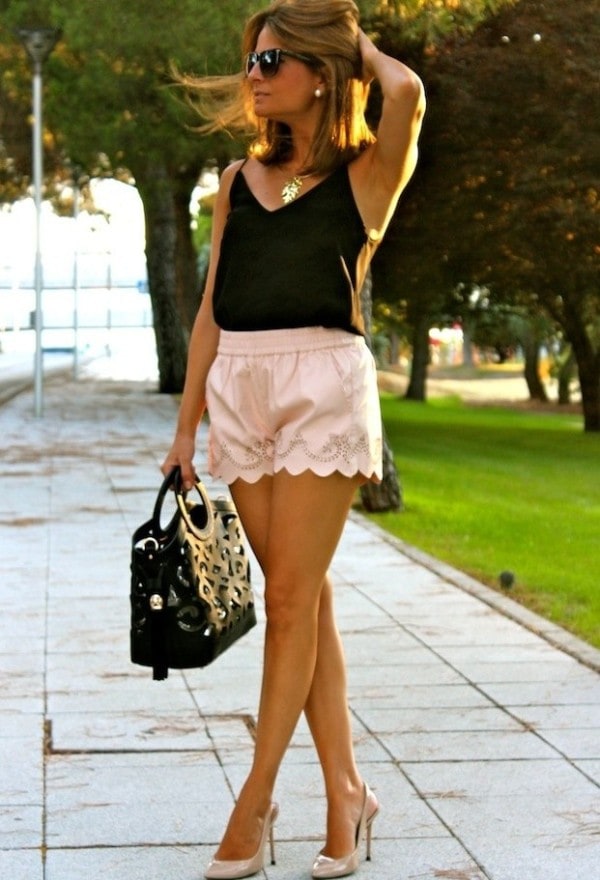 source
Also, many women don't enjoy wearing the tonal, burnt orange which is too popular during summer to fall transition season. They should instead choose colors that are lighter and more summer-appropriate. In order to add fall colors to their outfit, they could choose accessories in more fall-appropriate colors. A hair scarf in burnt orange could perfectly pair your white summer dress, and add a touch of fall to your attire.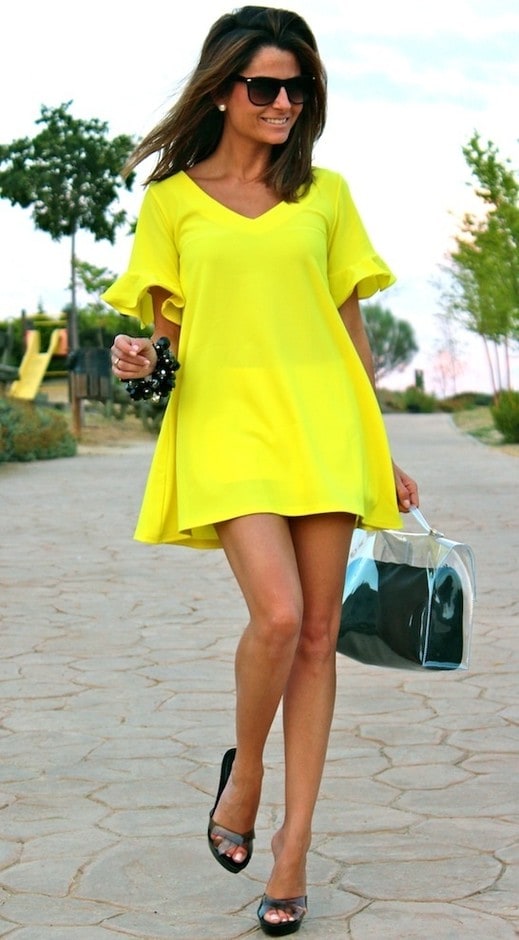 source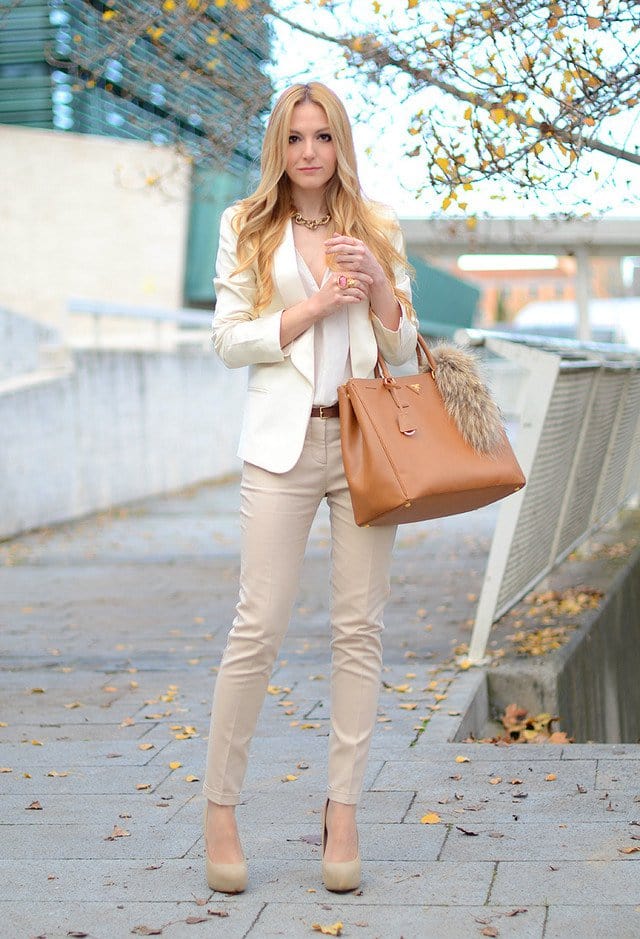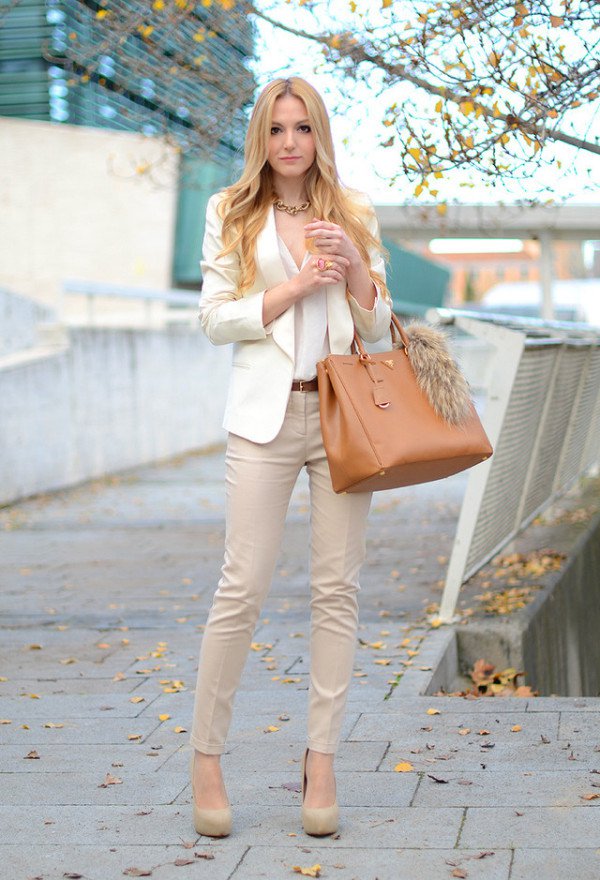 source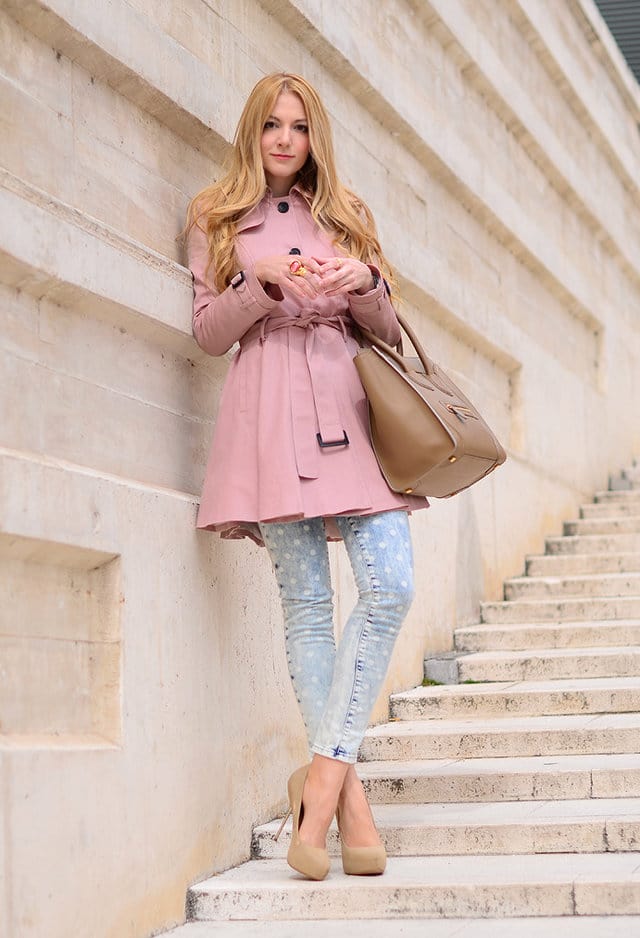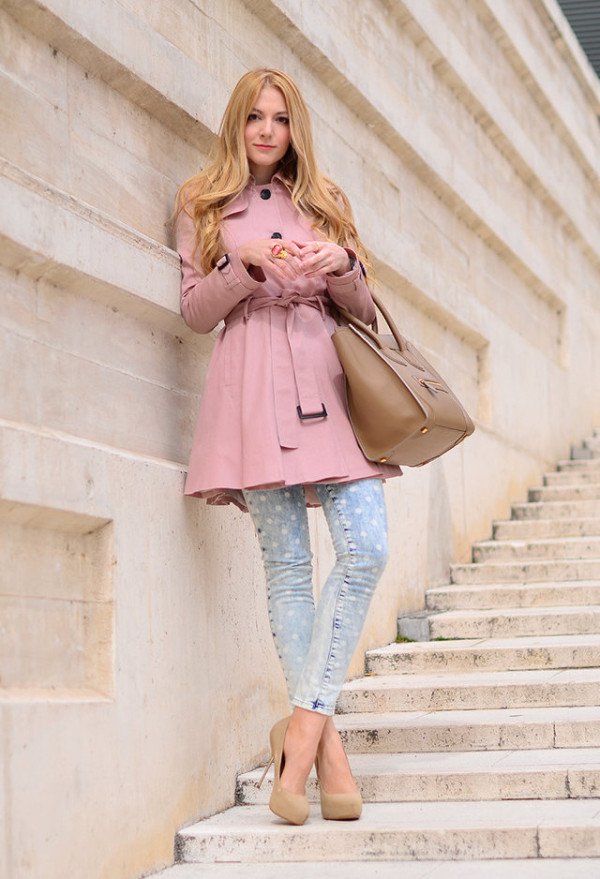 source
Late summer outfits with jeans
Is there anybody who does not adore jeans? Probably, not! They are everybody's most favorite item to wear. Jeans are always in trend. Also, they perfectly match lots of styles, and can perfectly create both casual and elegant looks. If you want to include jeans in your late summer outfits, then we recommend you choose distressed or ripped ones.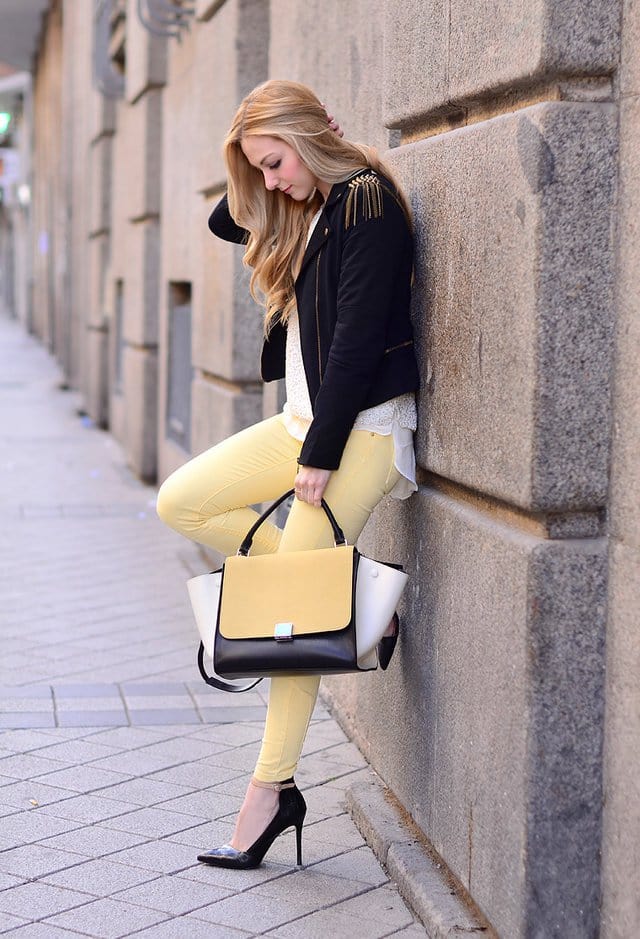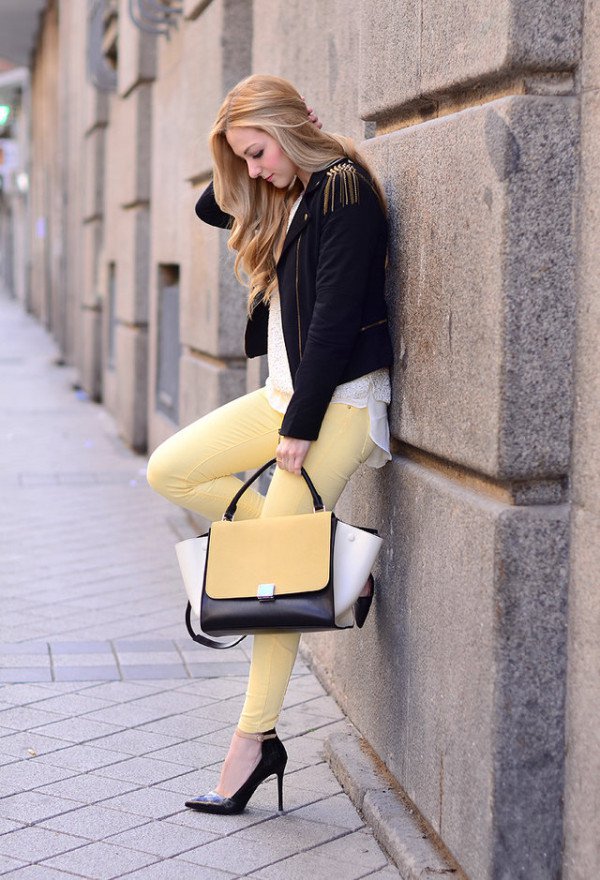 source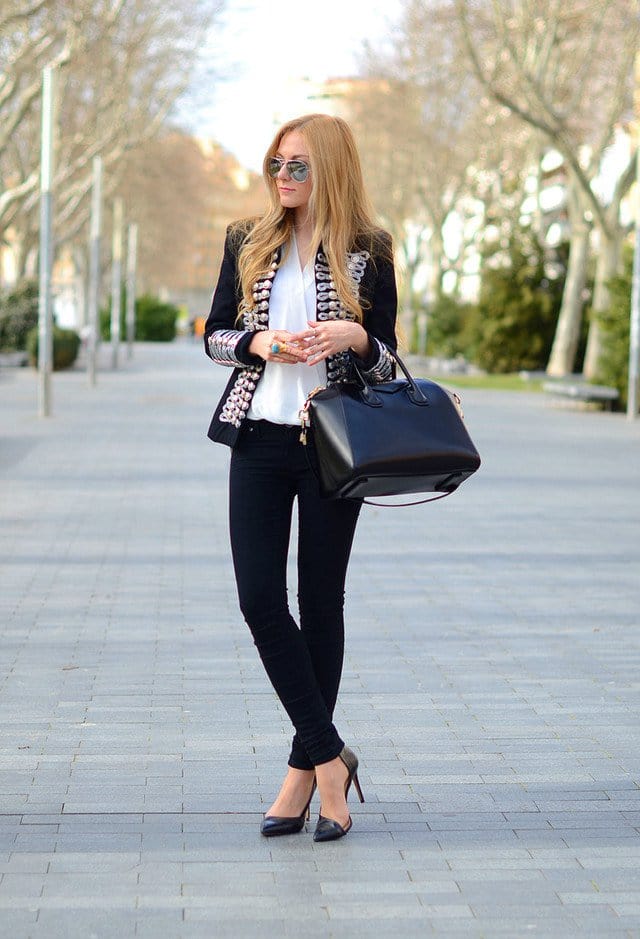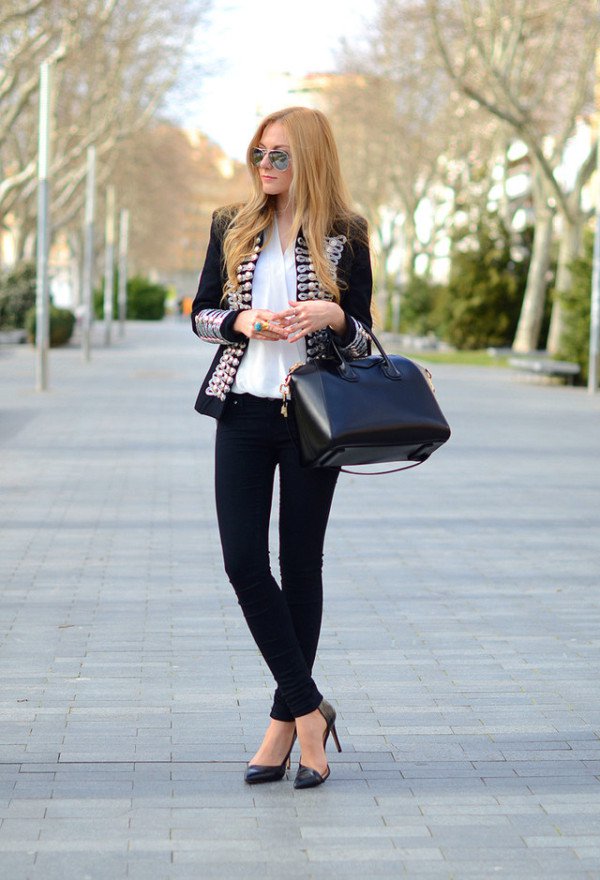 source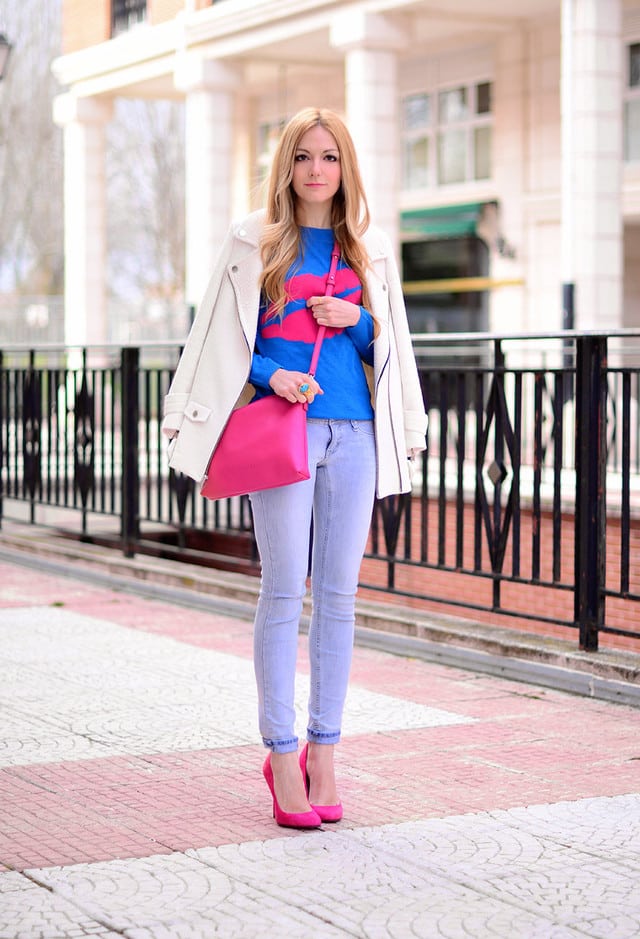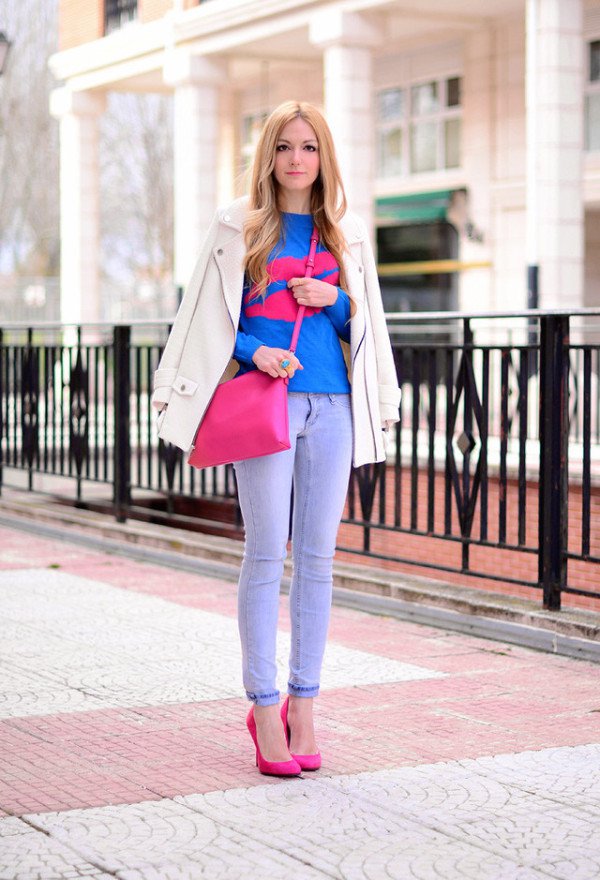 source
White jeans, as well as blue ones, could be a perfect choice if you are styling late summer outfits. Darker jeans, such as black or grey ones are also a perfect way to insert fall into your summer look. Combine them with a white shirt, a printed tee, or even an off-the-shoulder top or blouse. Finish the look with an oversized blazer for colder days and of course the women's biggest love-heels. There is nothing else you need to add for a stunning summer-to-fall look.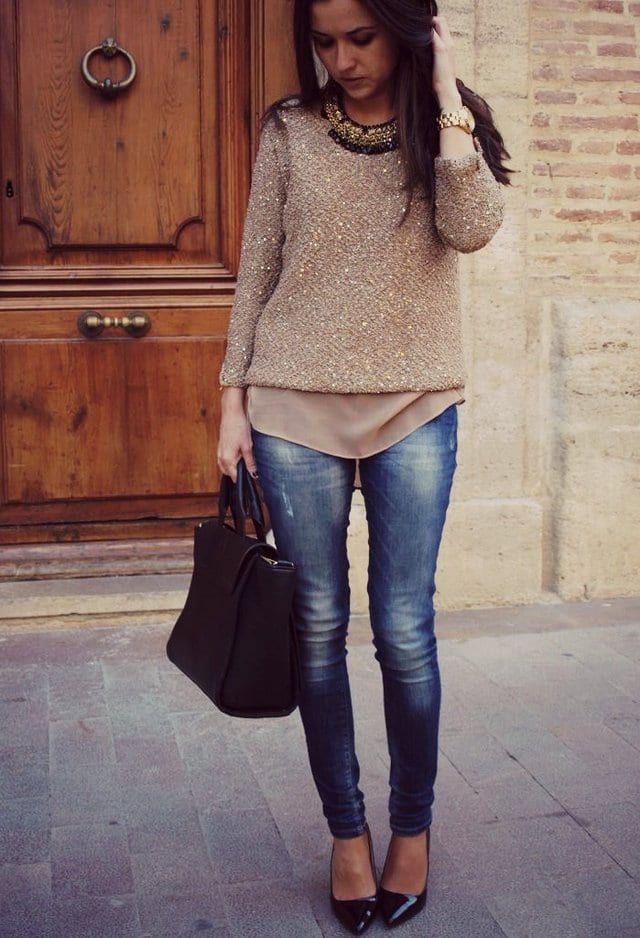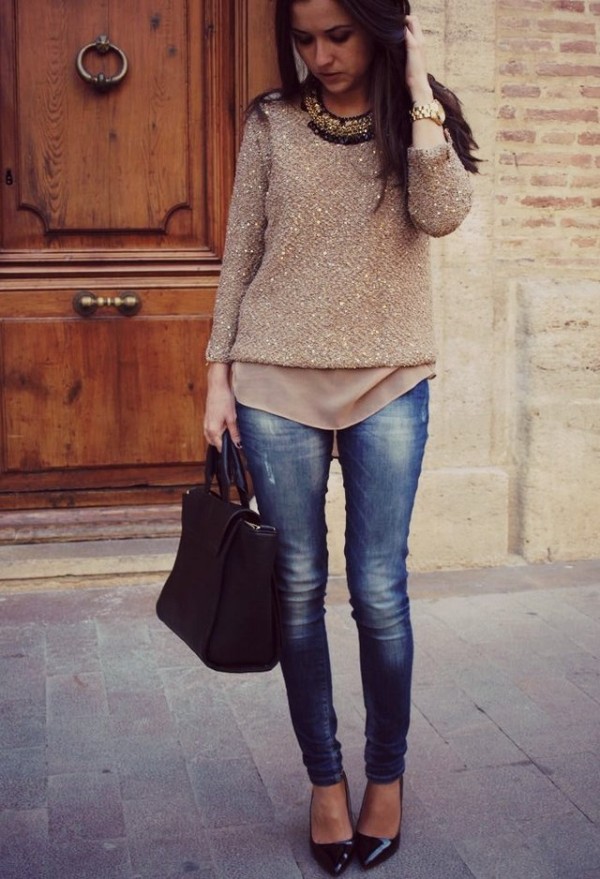 source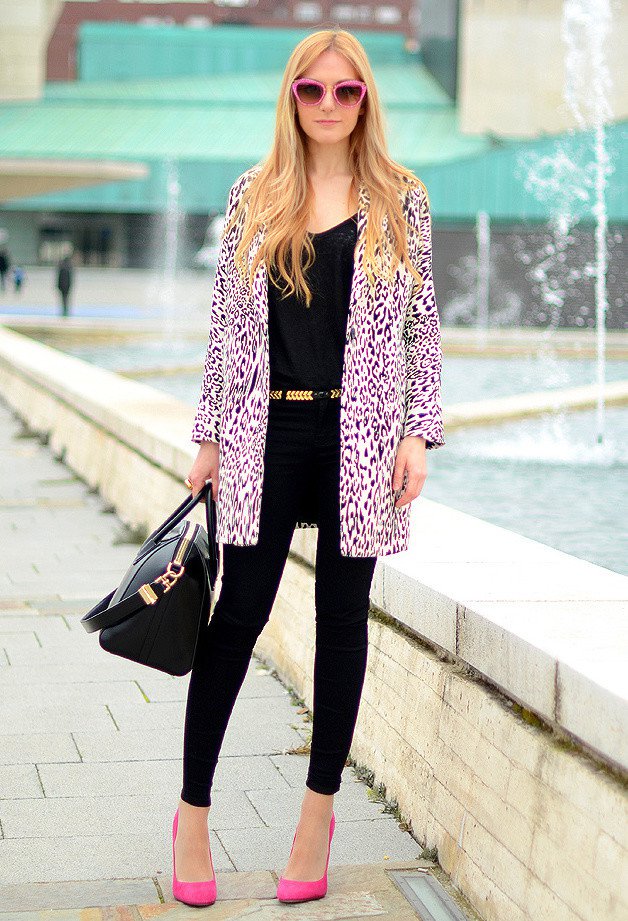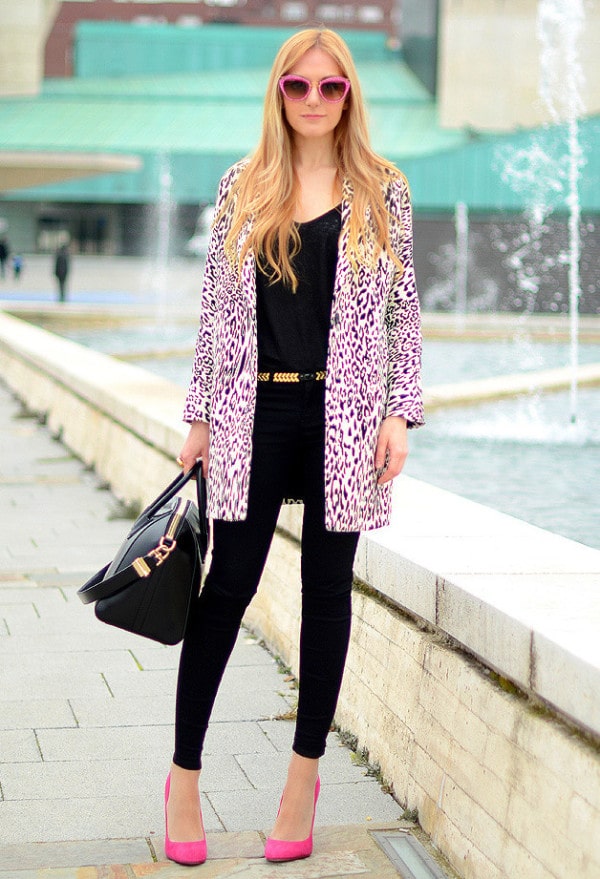 source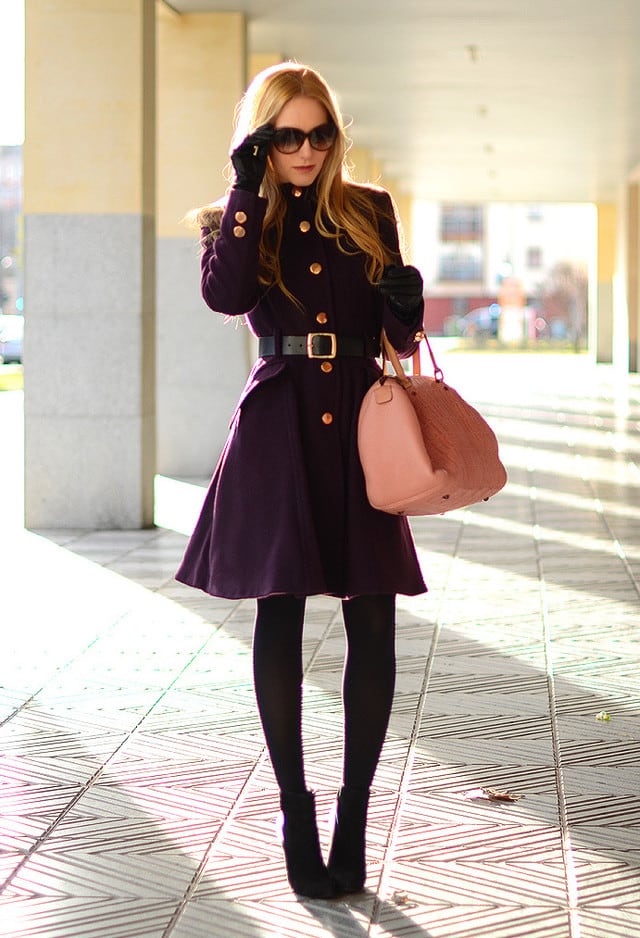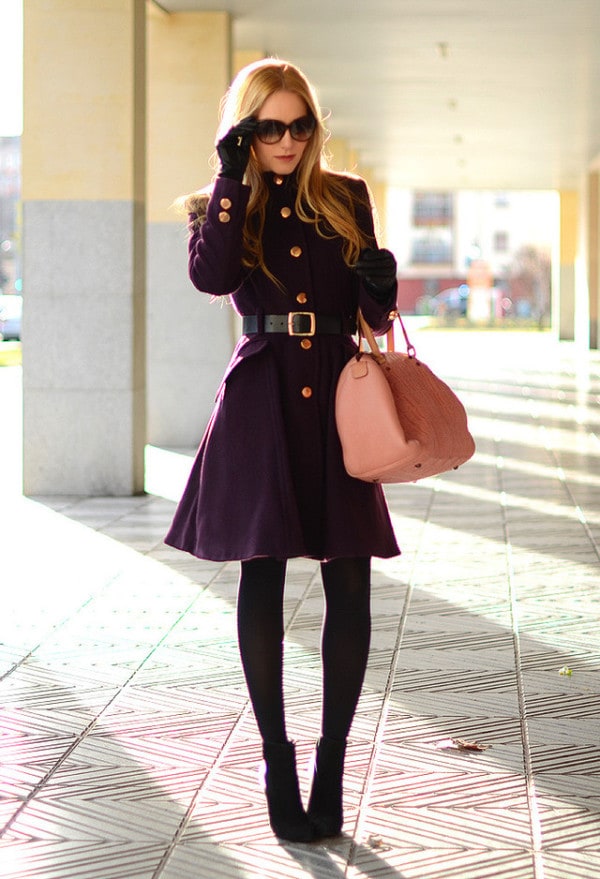 source
Late summer outfits with dresses
Dresses are not reserved only for hot summer days. They are a perfect choice even when the temperatures start falling down. Most women adore styling late summer outfits wearing their most favorite summer dresses. Instead of your favorite sandals put on some ankle boots, and voila, you got a summer outfit with a fall look. Choose a clutch or a crossbody bag in the same tone as the boots, and your outfit is completed.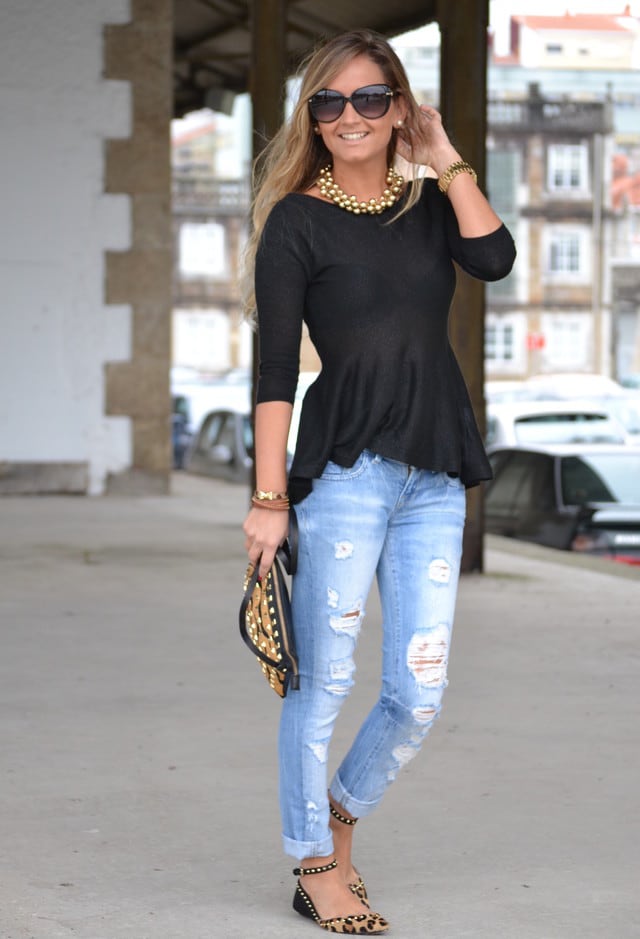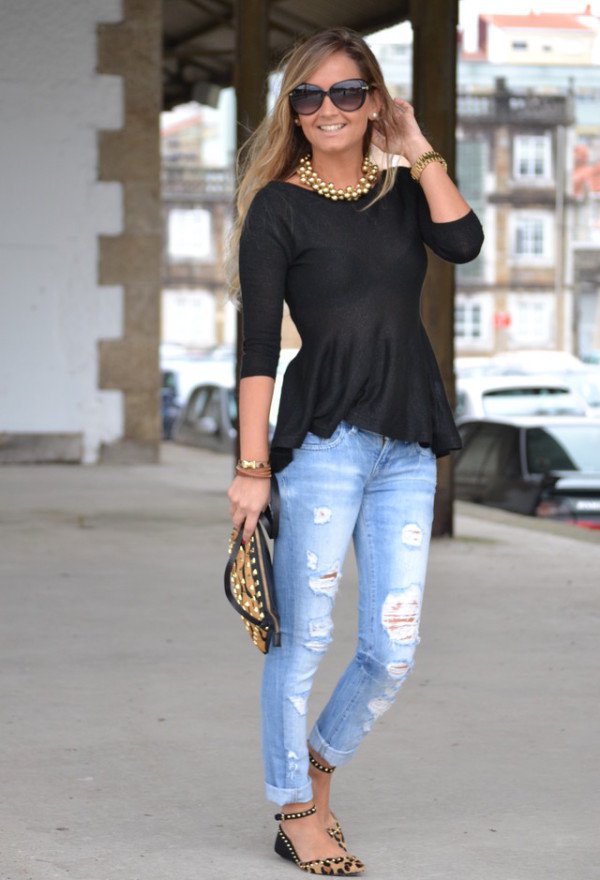 source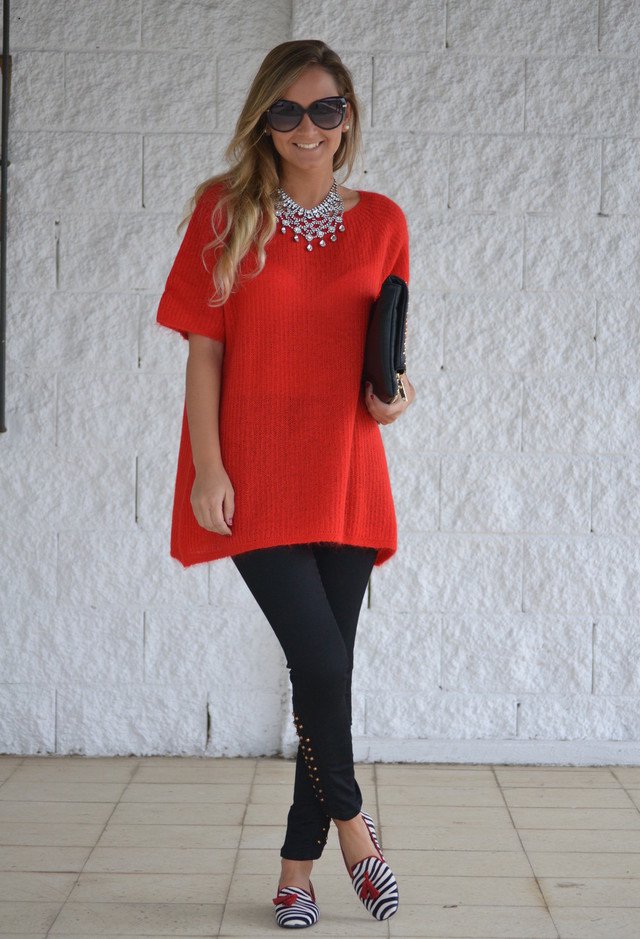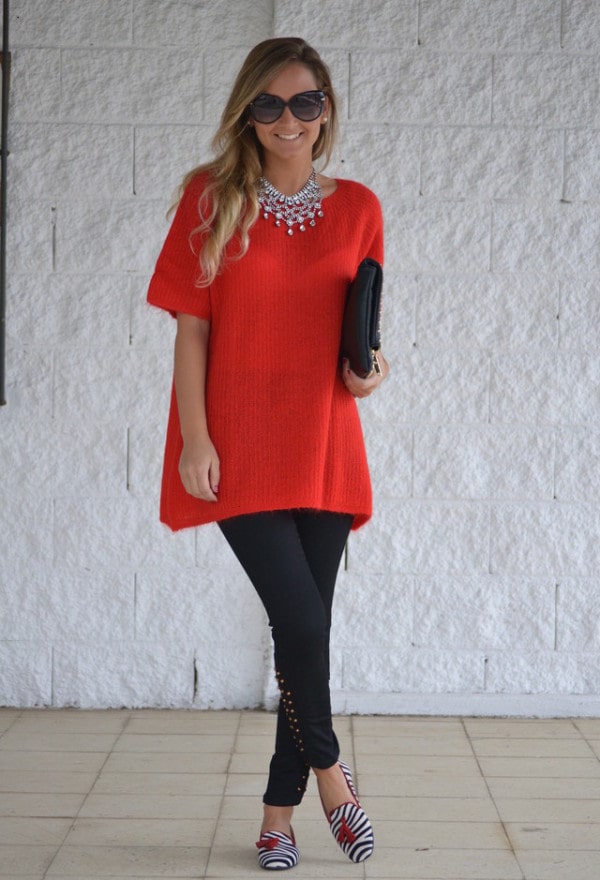 source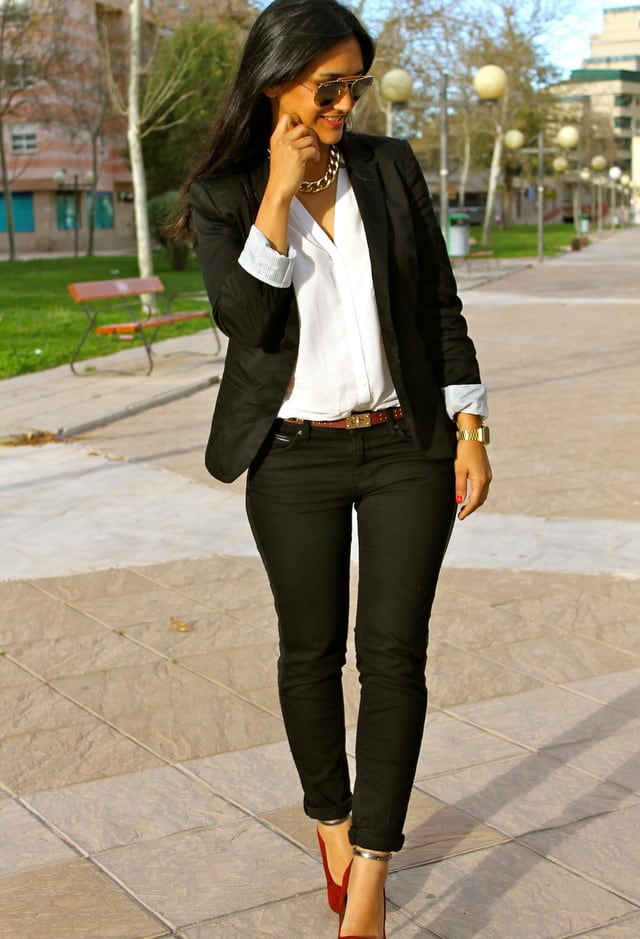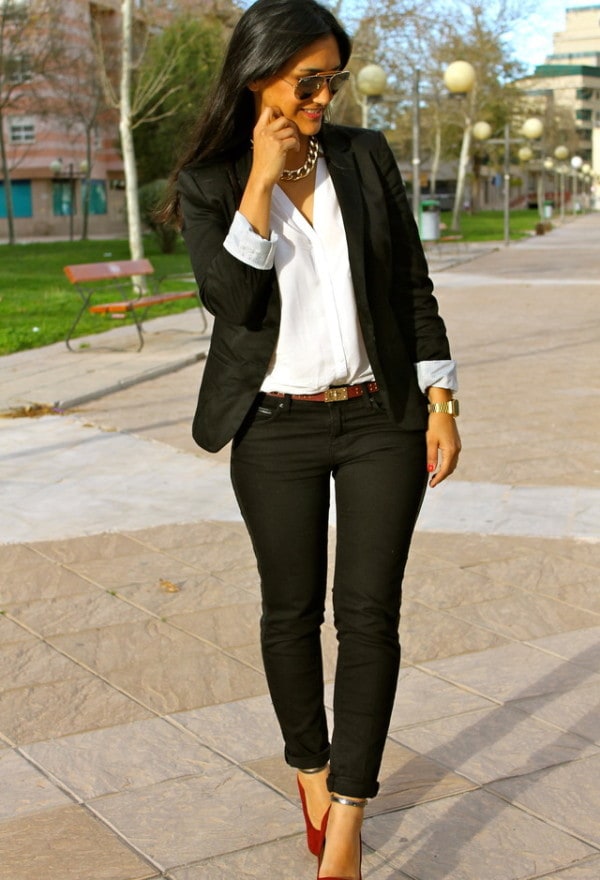 source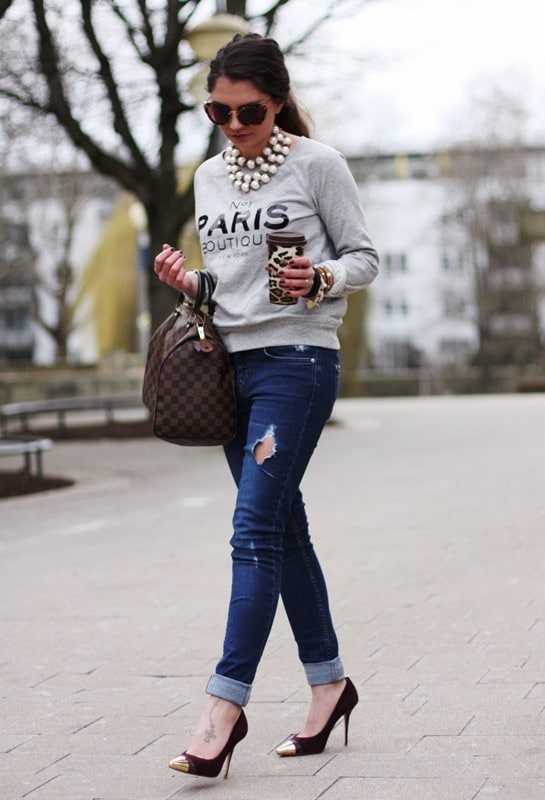 source
For warmer days, overpass the boot, and insert the fall spirit in your outfit by adding fall-inspired accessories. A scarf or fall-appropriate necklace could work out fantastic in such outfits.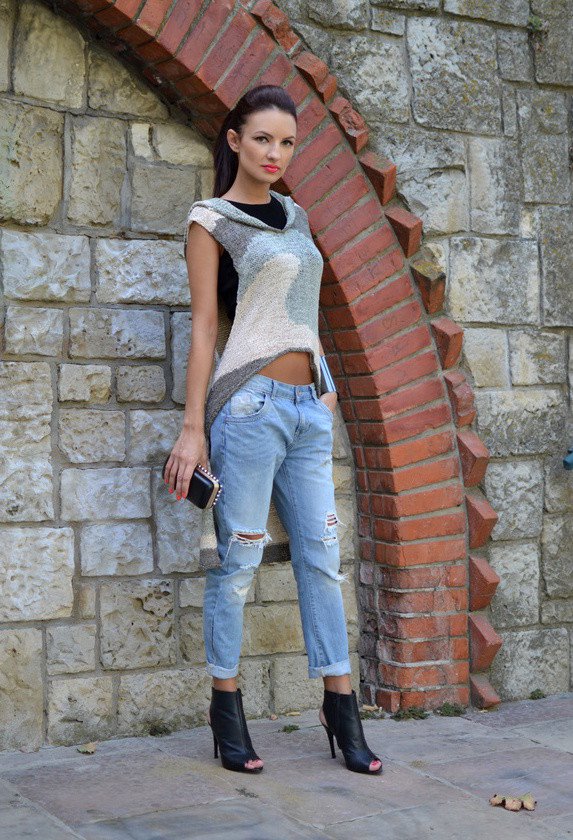 source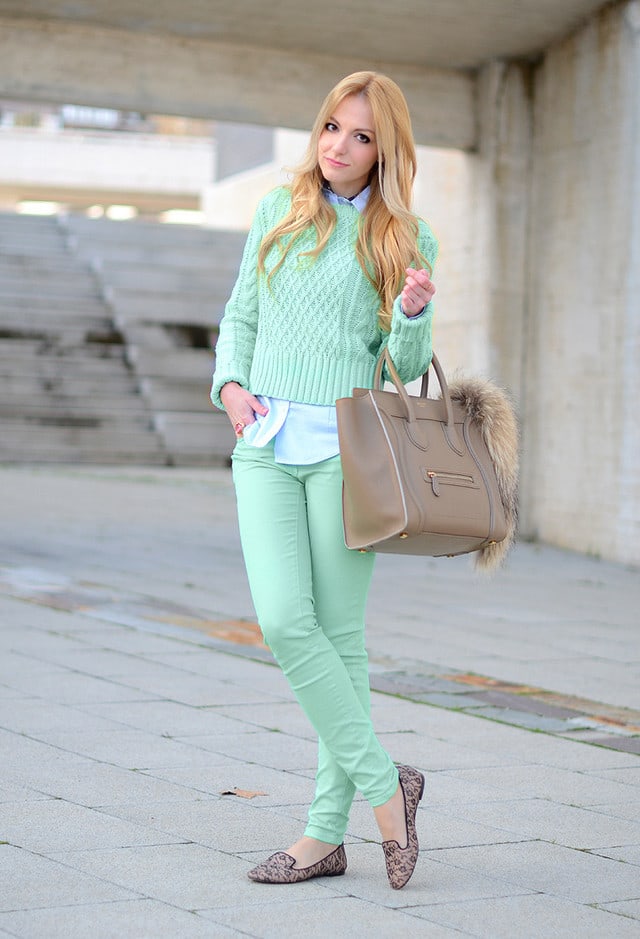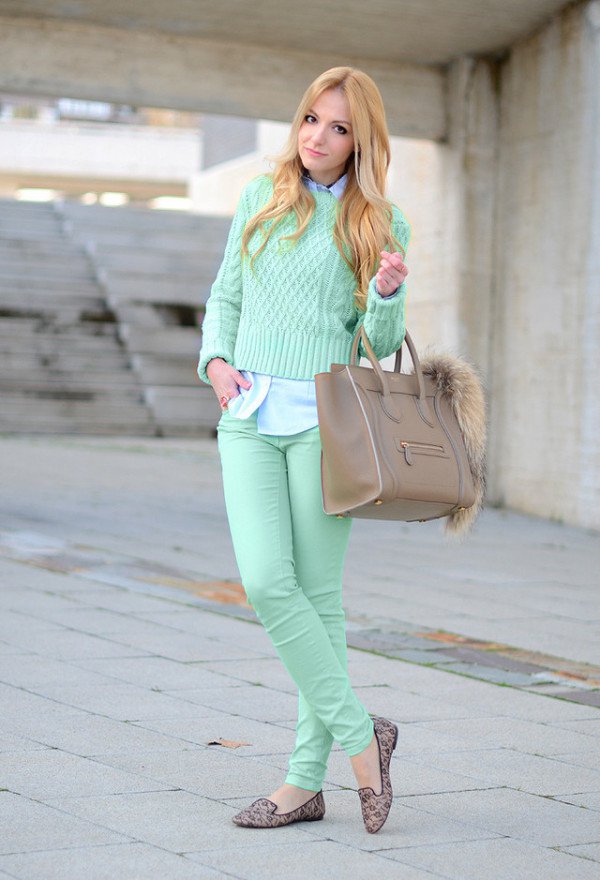 source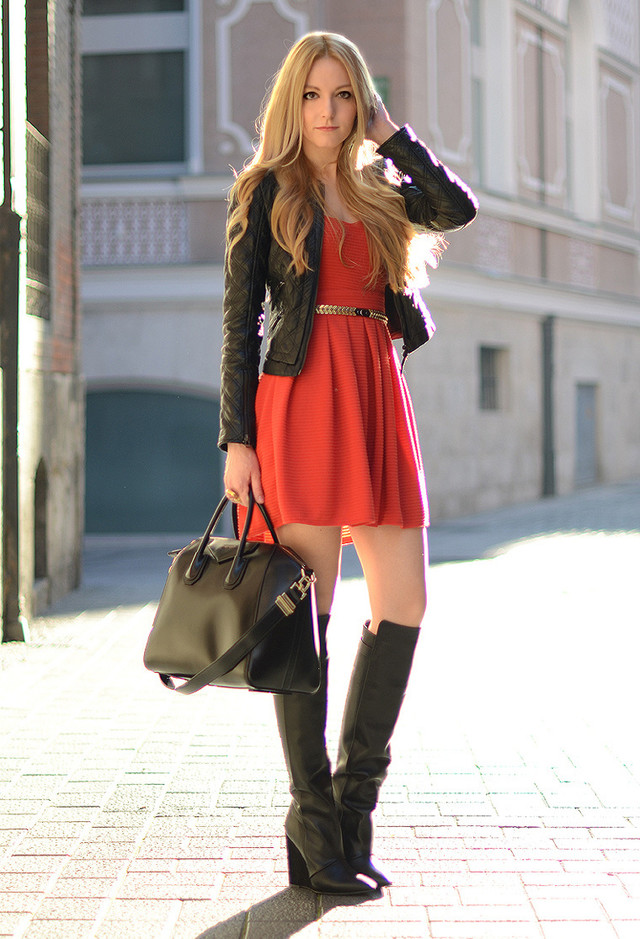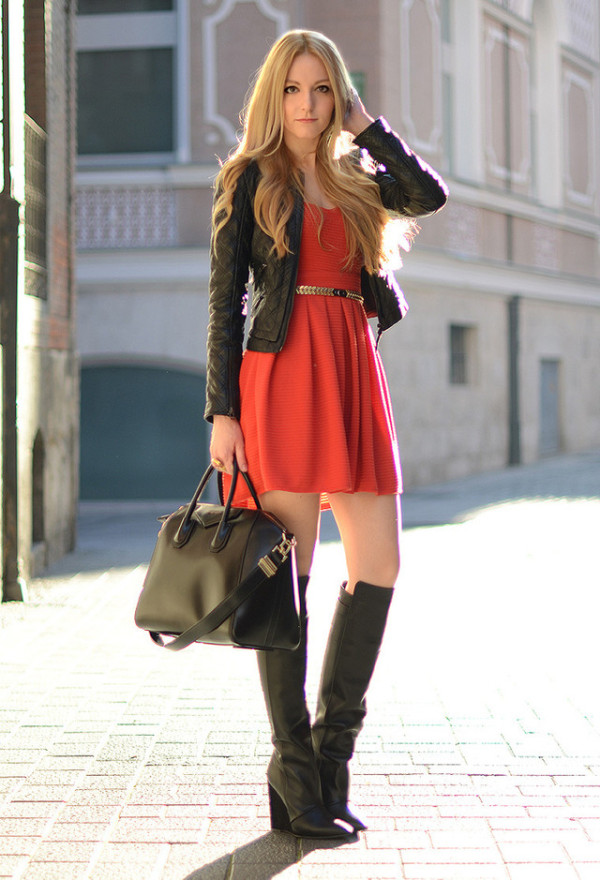 source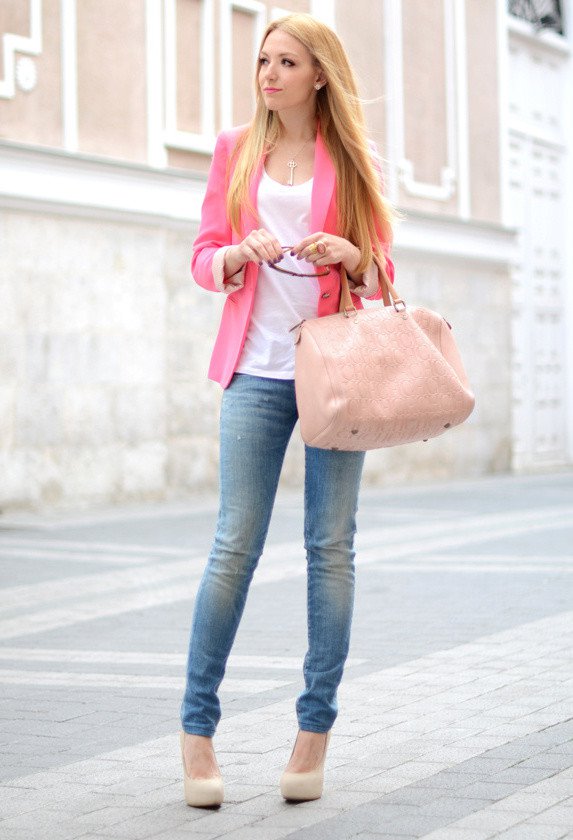 source
Late summer outfits with shorts
Did someone say shorts can't be worn in late summer? If yes, they are totally wrong. Shorts are another cool item that you can use to style stylish late summer outfits. Denim shorts are among the most favorite ones for many women. Distressed and blenched ones are definitely women's biggest love. They remind us of hot summer days and joyful moments. You can pair them with a leather jacket to keep yourself warm enough.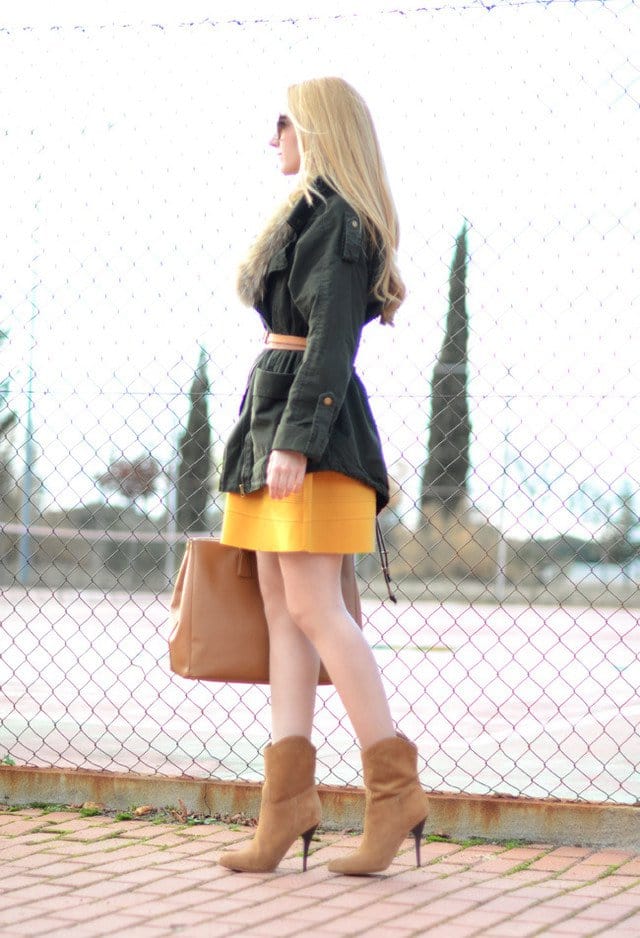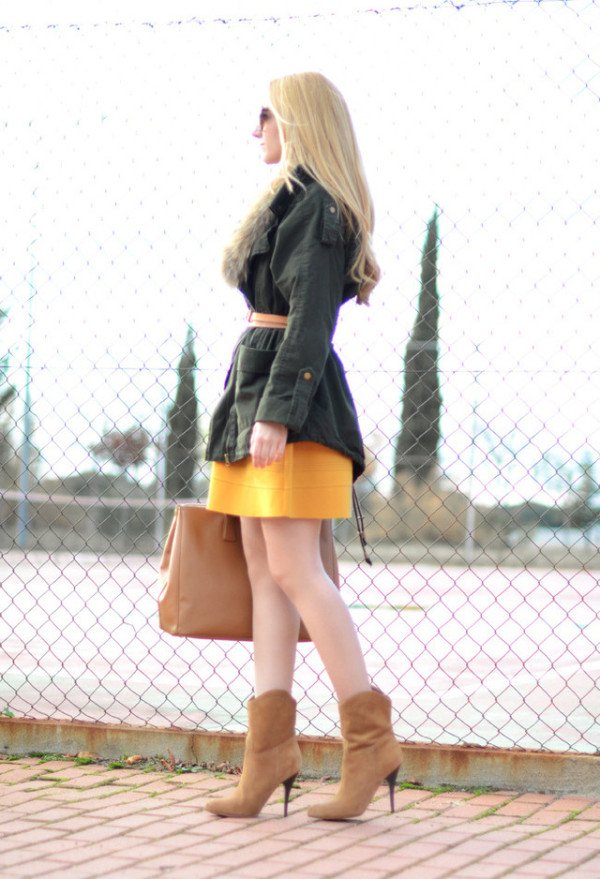 source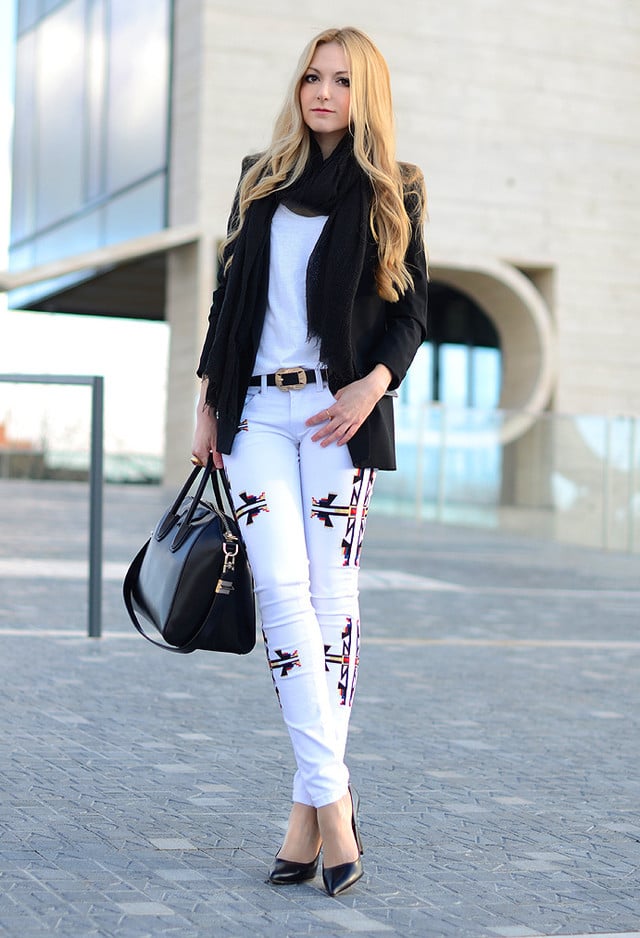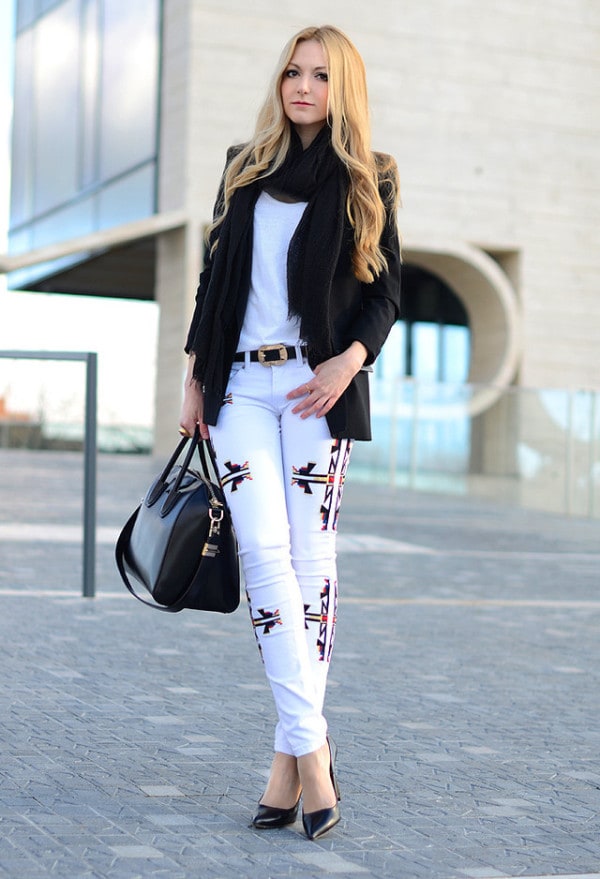 source
Printed blazers are also a good choice to combine with your denim shorts outfits.  To finish your summer look add flats or sneakers for walks out with friends. For night-out parties put your most comfortable high-heels on, and enjoy the late-night joy.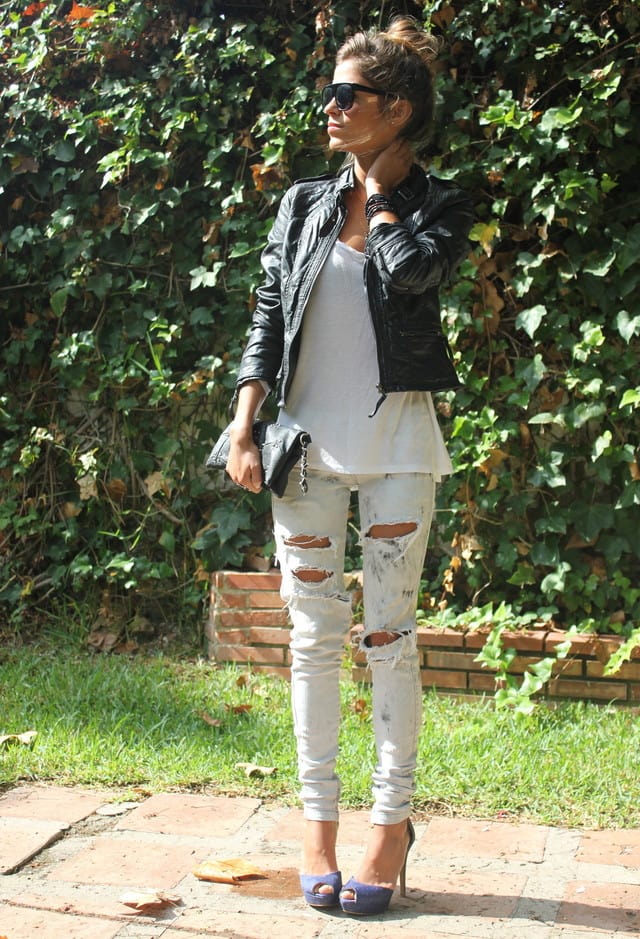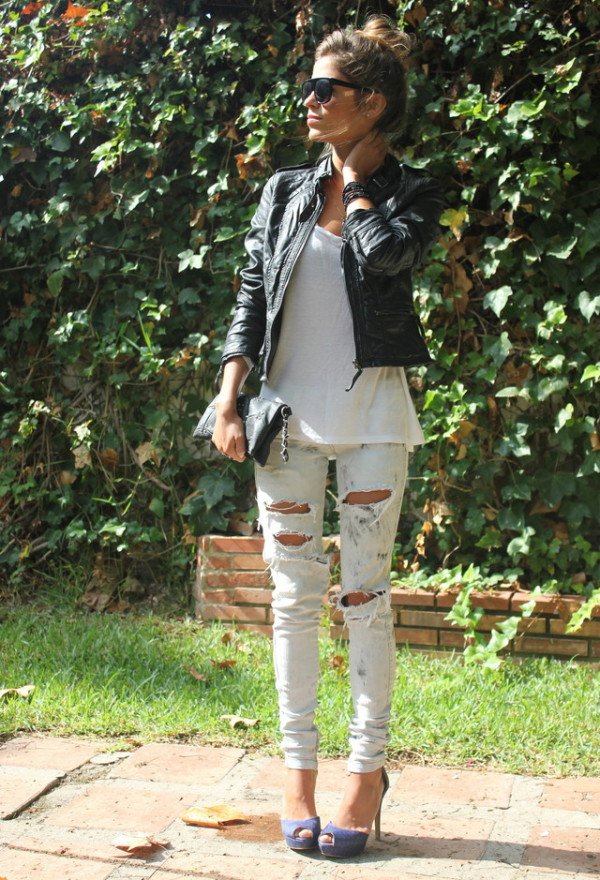 source