While it's easy to look at a piece of jewelry with a high price tag and think the cost just isn't worth it, some timeless, luxurious pieces are worth every penny. In many cases, luxury jewelry is a solid investment that, over time, actually grows in value. When you consider consumer demand for diamonds, the long-term outlook is positive and expected to keep growing. Similarly, pearls adorn other classic jewelry pieces that are investments rather than fruits of lavish spending sprees. The price you pay for your fine jewelry today, such as luxurious Rolex watches, will easily hold value and may even increase down the road. If you are looking for fine jewelry you can purchase without breaking the bank or experiencing buyer's remorse, here are five pieces of jewelry worth splurging on.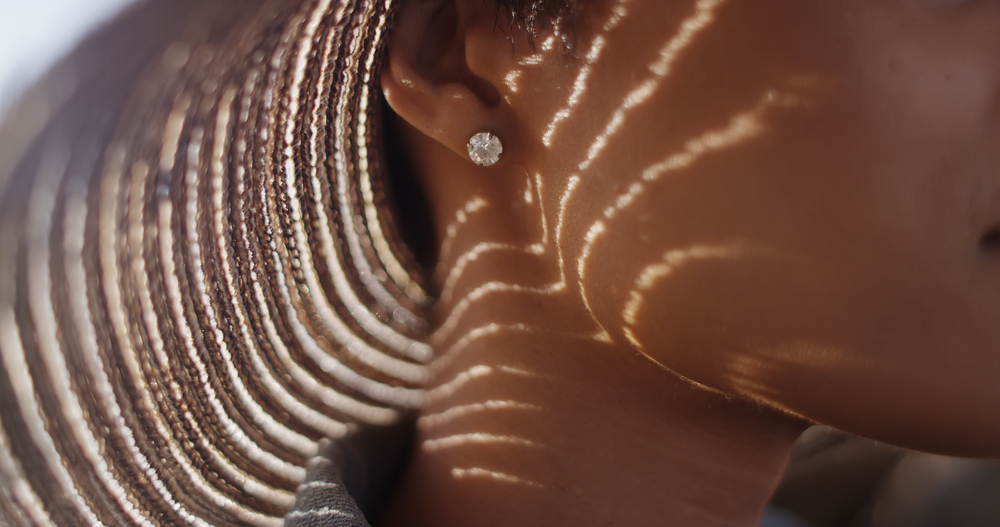 Source: Rocketclips, Inc./Shutterstock.com
Diamond Earrings
Perhaps one of the most timeless and quintessential jewelry pieces you can own is a set of diamond earrings. Diamond earrings have been a staple in jewelry collections for centuries, thanks to their classic elegance and high value that does not depreciate. For many wearers, diamonds stand for love and purity, so they are commonly used in engagement rings. But they can mean just as much in a set of stunning earrings, which is what makes them an ideal anniversary or another special gift for the one you love.
To ensure you're getting the highest quality diamond earrings, always look for the four Cs while you shop: cut, carat, color, and clarity. A diamond's cut is one of the most important aspects of your diamond earrings. When a diamond has well-proportioned dimensions, these surfaces provide the most brilliant sparkle. If the diamond's cut is too deep or shallow, this can give it a dull or glassy look. The ideal shape will best reflect any light that enters the diamond, giving it that classic sparkle.
The second thing to look for in your diamond earrings is the carat. This refers not to the diamond's size but its weight. While a larger carat is often looked upon favorably, the carat weight may fall flat without the right cut. For an affordable way to purchase diamonds, "buy shy" and select a carat weight just below the whole and half-carat mark, which can save you money, and the difference in weight is hardly distinguishable. Along with cut and carat, your diamond's color is something to pay careful attention to. Part of what makes a white diamond so valuable is its absence of color. Having a certified grading professional assess your diamond's color grade can help determine the quality and, ultimately, the price of your earrings.
Of the four Cs, a diamond's clarity is the least important. This refers to any flaws within the crystal and any unwanted marks on the outside. Because some of these imperfections are tiny, they likely can't be observed by the human eye. If you've chosen a diamond with flaws that can only be observed under a magnifying glass, this is still a solid purchase. So long as you are satisfied with the cut, carat, color, and clarity of your diamond earrings, you can be assured that your classic earring set is worth the price.
Luxury Watch
Like diamonds, a luxury watch is a statement piece that's always worth investing in. From brands such as Breitling, Rolex, IWC, and other big-name timepieces, you can get designer watches at discounted prices. These gorgeous wristwatches pair beautifully with other luxurious jewelry and, like diamonds and other precious gems, retain their value over the years. When you invest in a luxury timepiece that's known for its prestige, reliability, and quality, you'll enjoy the ultimate status symbol while making a worthwhile investment in your style. You can wear this portable asset for as long you like, pass it down for generations, or sell it later for a healthy profit.
Pearl Earrings
Like diamonds, pearls are timeless pieces of jewelry that offer fashion and sophistication in one gem. As the only gem derived from living creatures, these precious jewels are highly sought, valuable pieces of jewelry. Because there are several types of pearls, it's helpful to do your research before buying a pair of pearl earrings.
While shopping with a reputable jeweler can help ensure you are getting real pearls, you can always do a test of your own to make sure. To determine whether a pearl is real, you can gently rub it across the front of your tooth. If it feels gritty, this likely means the pearl is real. Some pearls that make great earrings include freshwater pearls, which come in a range of colors from pink to lavender, and Tahitian pearls, which are the only black pearls. While rare, these black pearls come from the black lip oyster of Tahiti and French Polynesia.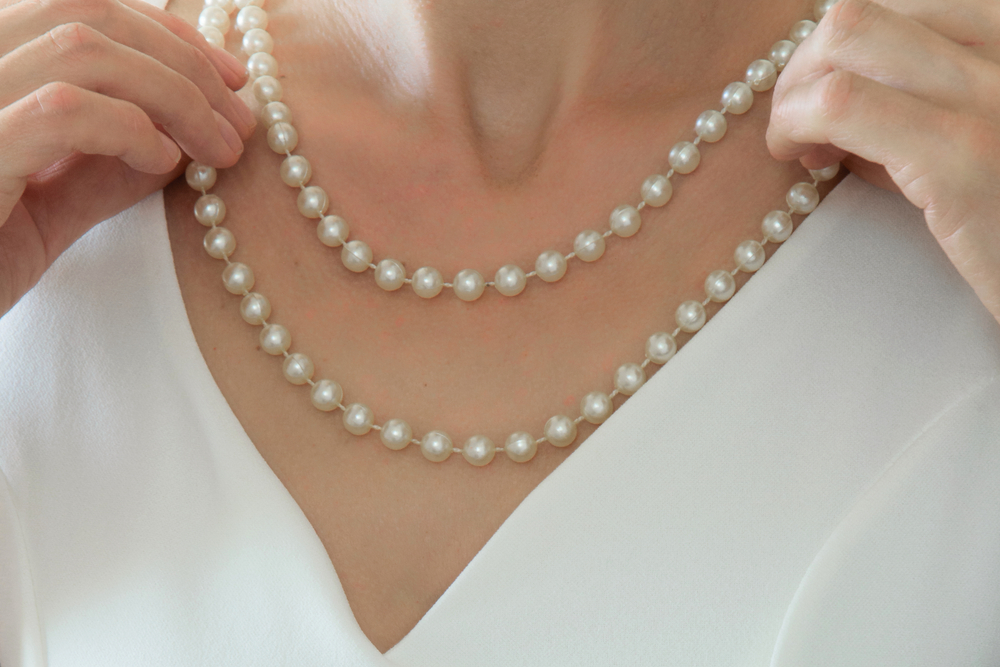 Source: 682A IA/Shutterstock.com
Pearl Necklace
The only thing better than a set of pearl earrings is a pearl necklace to match. When you buy a string or multi-strand of pearls, you'll have a classic, sophisticated look for nearly any outfit. Like pearl earrings, you can choose from various colors and add as many or as few strings of pearls as you want. No matter what you opt for, you can't go wrong with this classic jewelry piece. South Sea cultured pearls are the rarest and most valuable variety; they also hold their value well with a strand of white or golden South Sea pearls fetching up to $100,000. These pearls are ideal for necklace pendants due to their larger size.
Signature Bracelet
Once you've invested in a gorgeous pearl or diamond set of earrings, the only things left to add to your luxury collection are beautiful bracelets. From diamond tennis bracelets to pendants and charms, there is a host of elegant bangle options for you to choose from. Depending on the occasion, you can dress up your outfit with one gorgeous bracelet or stack several to create a stunning bangled look. No matter what you choose, you can be assured your bracelet will never go out of style.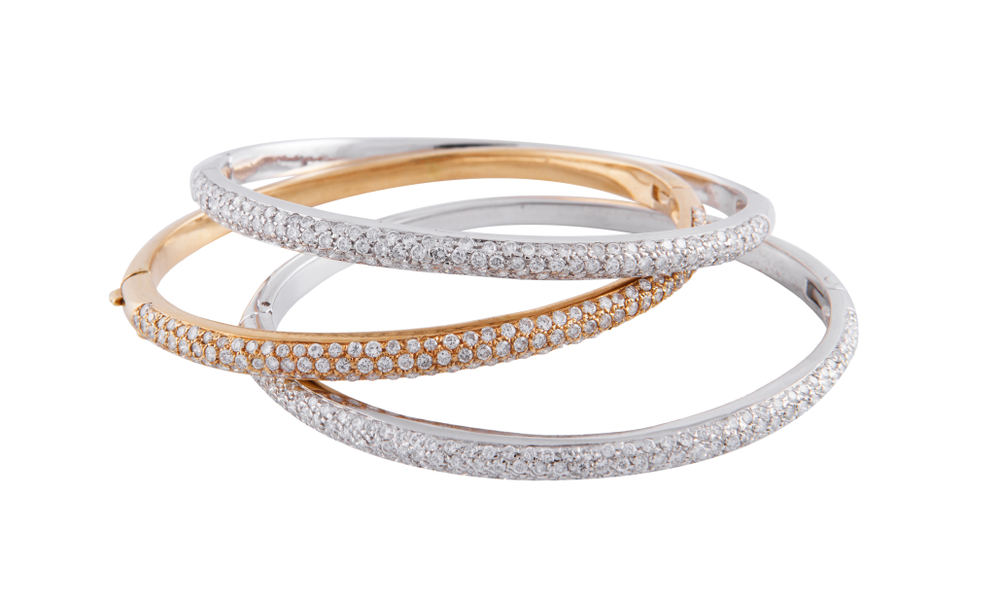 Source: Kim Diaz/Shutterstock.com
Make a Worthwhile Investment for Your Jewelry Collection
When you splurge on one of these five types of timeless jewelry pieces, you can take comfort in the fact your pieces will never go out of style and will retain or even grow in value. By investing in classic jewelry such as diamonds or pearls, you can pass on valuable and elegant pieces for generations to come or sell them down the road to reap the benefits of your investment.