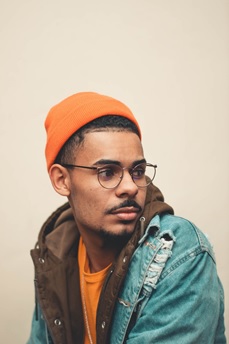 Is there a man in your life who could have better fashion sense? Are you that man? Whether you're buying men's clothes for yourself or someone else, men's fashion doesn't have to be a mystery. Men's fashion is all about fit, fabric, style, and color, just like women's fashion. Here are five tips that won't steer you wrong when shopping for men's clothes.
1) Shop In-Store to Check the Fit
Men's clothes look best when they fit well, and the best way to make sure they do is to try them on before you buy them. That's why you should always buy men's clothes in person if you can, so you can try them on in-store. If you must shop online, make sure you can return items that don't fit. A clothing subscription or shopper service that comes with prepaid shipping to send back your rejected finds would be ideal.
These days, a slim fit is the style, so if you've been wearing the same size for a number of years, it might behoove you to try sizing down. If you're on the smaller side, don't be afraid to grab a small or a medium — you might be surprised at how well it fits. Whether you're on the hunt for men's shorts, tops, jackets, or slacks, browse fashion magazines to see what fits are considered stylish. You can also visit Blank Label for custom suits and how to take care of them.
2) Buy Colors that Complement Your Skin Tone
When you're shopping, it's easy to grab the first thing that catches your attention, but that thing may be in a bright or garish color that doesn't go well with your skin tone. Find out whether you're cool or warm toned and choose colors accordingly. If you're warm-toned, warm colors like oranges, reds, and yellows will look good on you. If you're cool-toned, cool colors like blue, purple, and green will look better.
3) It's Worth It Buy High-Quality Pieces
Fast-fashion definitely has its place, but a good wardrobe is built on timeless staples you can mix and match with trendy pieces for a look that never goes out of style. For these pieces, it's worth spending more for high quality. Cheap clothes are made with cheap fabric that's often thin and can't stand up to too many washings.  Quality clothes will last for years and still look good, so you'll save money in the long run. Build your wardrobe on durable tees and button-downs, jeans and shoes. Then focus on unique pieces that aren't like anything else you own. Find brands that you like, and shop within those brands to save time and help ensure the quality of your wardrobe pieces.
4) Consider Your Body Type
You might think that men's outfits are more or less interchangeable, regardless of the size or shape of the men exchanging them. However, It's just as important for men to dress for their body shape as it is for women.
There are five male body types: oval, rectangle, inverted triangle, triangle, and trapezoid. Find out which shape your body is, and what pieces will accentuate the most attractive parts of your physique while drawing attention away from the parts you may not want noticed. You can downplay your wide waist, or draw attention to your huge pecs. A tailor can help you alter clothes to make them even more flattering.
5) Honor Your Sense of Personal Style
Your personal style allows you to have fun with your outfits. Clothes should make you feel comfortable and confident, and offer you an outlet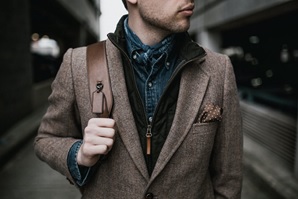 for self-expression. If you really like a specific color, you don't have to worry if it's not in the right color family for your skin tone. Feel free to add quirky accessories and fun patterns to showcase your personality. If you're not sure what your personal style is, build a personal style profile to learn more about it. Knowing what kind of clothes you want to wear can save you a lot of time that you might have otherwise spent perusing the racks at your local mall department store, wondering if you'd rather wear a cardigan or a bomber jacket.
Shopping for men's clothes can feel like an ordeal, but it doesn't have to be. When you know what colors look best on you and what style you're going for, you can quickly hone in on the pieces you want to try. Soon, you'll be looking suave and stylish — and those around you will take notice.