Spring is just around the corner, and that means one thing; garden parties! Sooner than you think, everyone you know will be making their celebrations al fresco, and if you follow our tips, you won't have a thing to worry about as you waft among the butterflies, cucumber sandwich in hand! Garden party dressing is a very simple formula, using pieces you already have in your wardrobe, and all you need to do it mix and match as your mood takes you! With five simple pieces, you'll have an endless array of Summery looks that will make you the belle of the ball.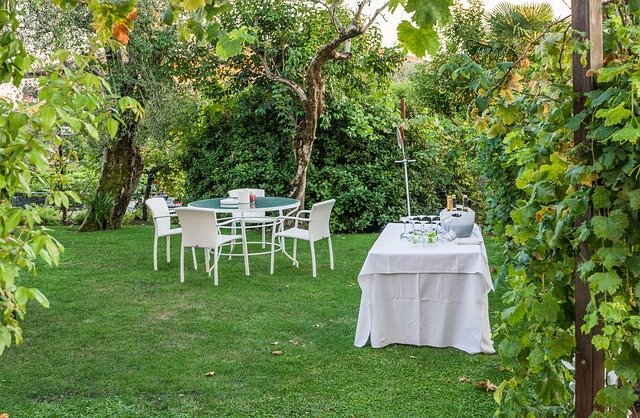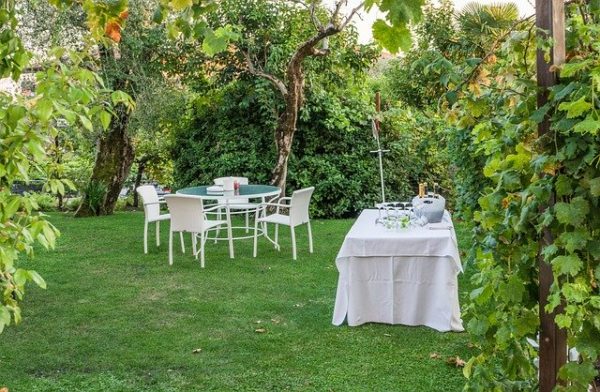 Choose The Right Hat
Garden parties mean sunshine, and sunshine means burned noses and melting makeup, which is NOT the look you're going for. Make sure you have at least one wide-brimmed, lightweight hat to keep the rays off your face. Straw is very popular this season, but you could opt for something else if you prefer. Even a large floppy hat with sunglasses, paired with the right outfit can work well.
The Right Shoes
Garden parties are not the place to break out the stilettos. Spike heels will sink into grass and dirt, might make you fall, and absolutely ruin the shoes. A thick heel or even wedges are the best choice for garden party footwear. They will still give you height as you move through the crowd, but without any risk! While we're talking shoes, we have to touch on bags too. A small, co-ordinating clutch or even a cross body style that is small and matches your outfit both work well, and the latter will leave your hands free for a snack too.
A Floral Dress
A floaty floral midi or maxi dress is the perfect garden party outfit. Whether you go for pale and interesting or big and bold, flowers on your dress pair perfectly with the scenery, and will make you look like a spring flower yourself! The good news is that a floaty floral dress does not have to cost a small fortune. You can find great, budget-friendly options in high street shops, tucked in the racks of your favourite second-hand outlet, or even for rent online at a site like The Volte.
Playsuits: The Best of Both Worlds
If we're completely honest, dresses aren't for everyone. Whether you occasionally like to mix things up, you just don't like wearing a dress, or you're worried that your clumsiness might result in disaster, a comfortably styled playsuit is a great alternative!
Whether you choose a stylish solid pastel, florals or another print, playsuits are just as trendy and feminine as a Summer dress, with just a hint of surprise.
Top It Off
We all know that even sunny spring and summer days can turn chilly if the party runs into the evening, so it's always a good idea to bring a light topper along. Denim jackets go with everything and look great over your summer dresses, or you could opt for a light cardigan in a solid shade that matches the print. If you're attending a garden party in a month that's known for surprise showers, a fold-up umbrella is another great choice. After all, no matter how great your outfit is, if your make runs, it will be a disaster.
Spring and summer dressing is the simplest. From bright and breezy colours to beautiful accessories that double as functional must-haves, you are ready for a garden party. Add a hint of tan from all those days out in the garden, and you will look amazing.