The next holiday on the list of holidays that is really popular and celebrated a lot is St. Patrick's Day and I couldn't be more happier to inspire you with some festive nails designs that will get your imagination going to do your manicure in the holiday spirit. As you all know the color that will predominate these manicures is the green one, which is a lovely color to welcome the spring just after the holiday ends. St. Patrick's Day fall on 17 March, and don't you think that we just shared with you some New Year and Valentine's Day manicures? This year is going by so quickly. March will be here soon, so get your mani ready for the lovely spring season. I bet that all of you are going to love these Green St. Patrick's Day Nails Designs That Will Amaze You, so check them out. Make sure you see these 16 incredibly cool St.Patrick's Day nails for some extra inspiration and don't miss these 15 outfit ideas inspired by St.Patrick's Day either!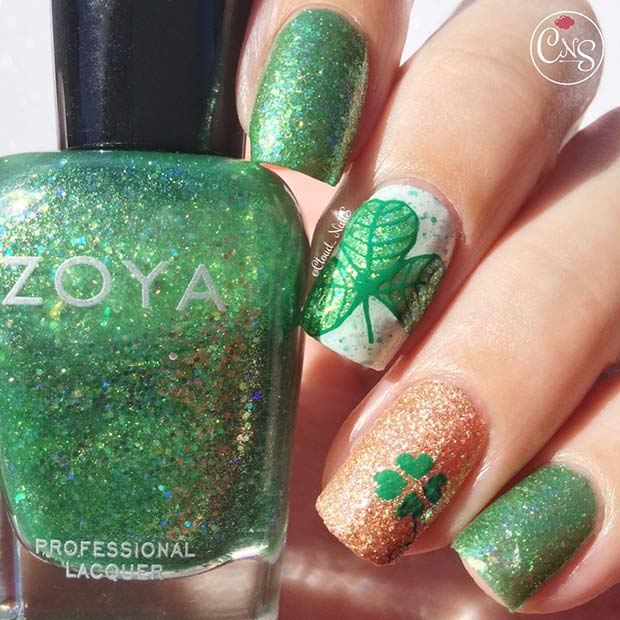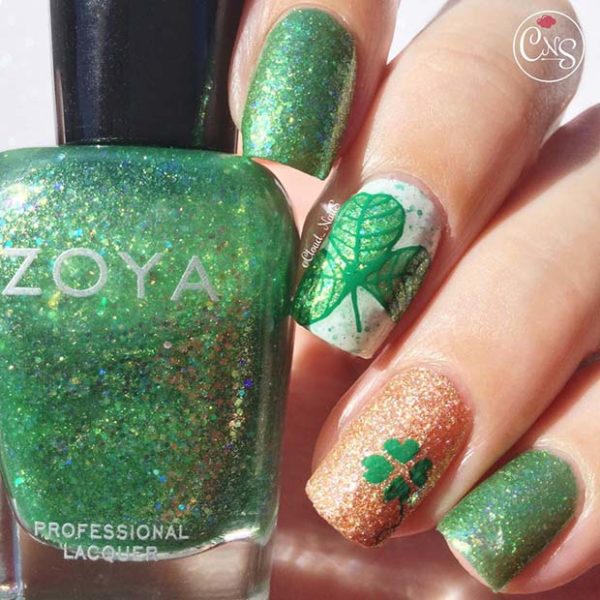 My personal favorite from this collection are these checkered nails in white, light green and dark green. Add a clover on one accent nail and you are ready to rock your manicure for the holiday. Isn't it so sweet and stylish?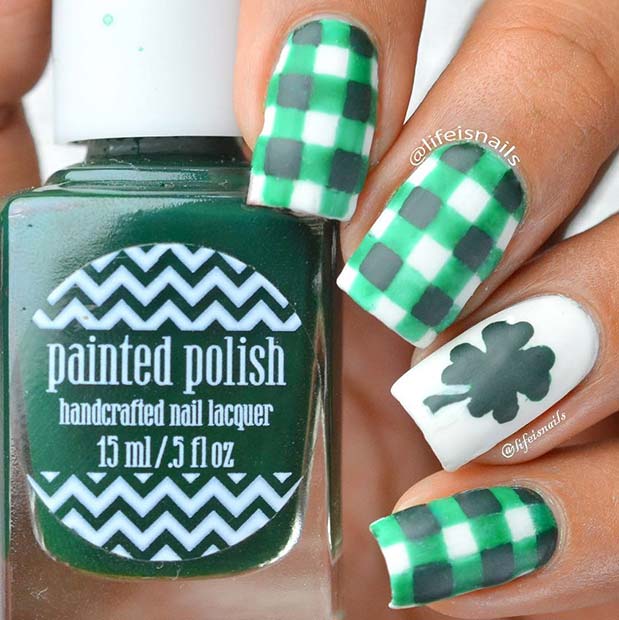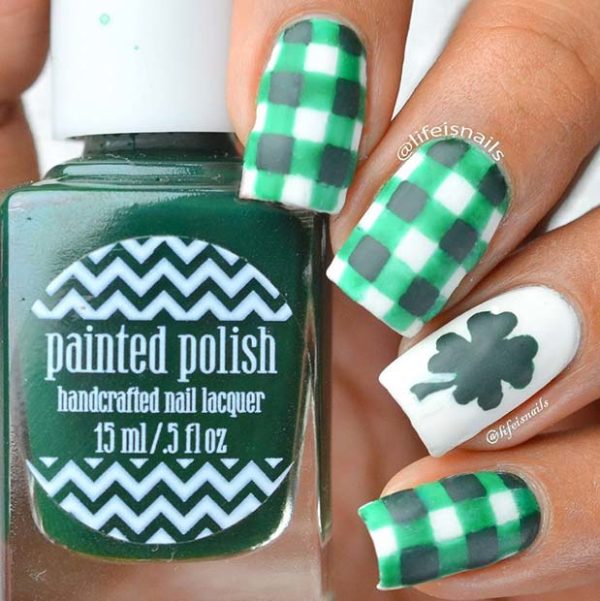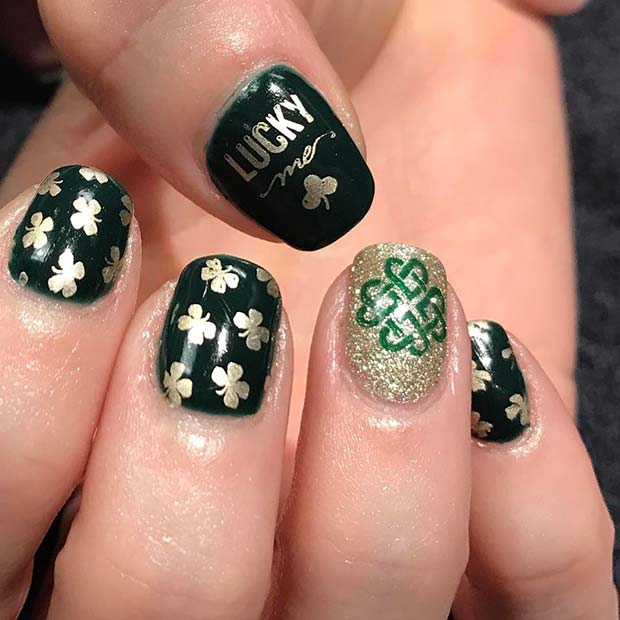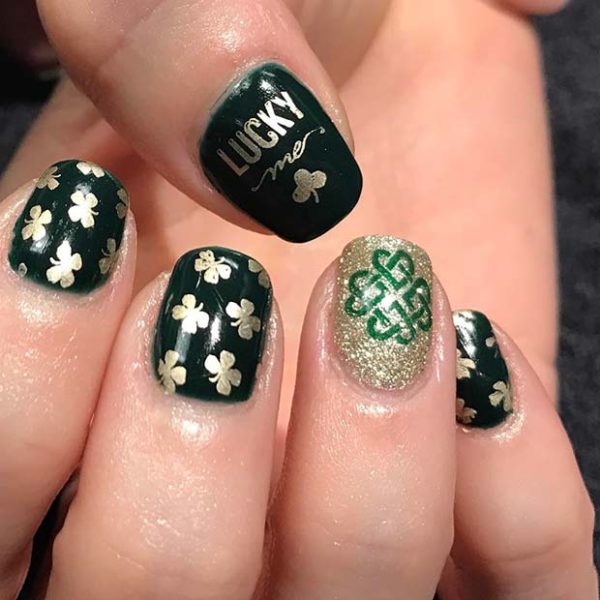 Do you want a simple manicure but still incorporate that lovely festive vibe? Paint your nails in white and add some clovers here and there. Make sure you use a gold nail polish for an accent nail and for some dots that will give your manicure a nice finishing touch.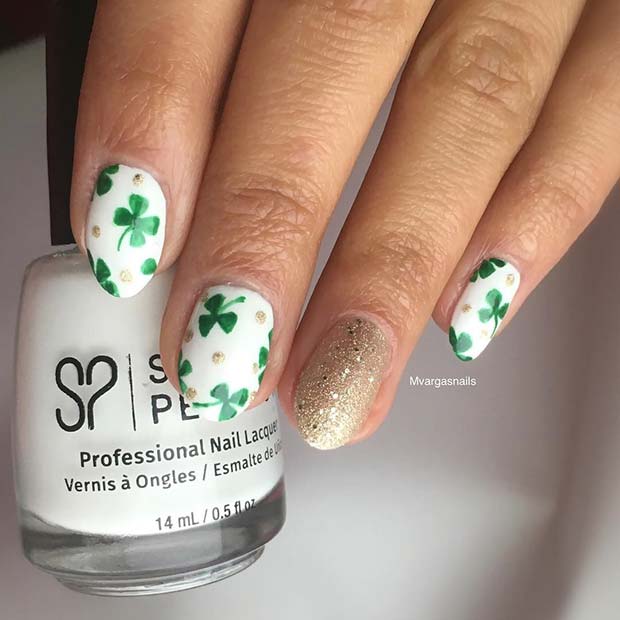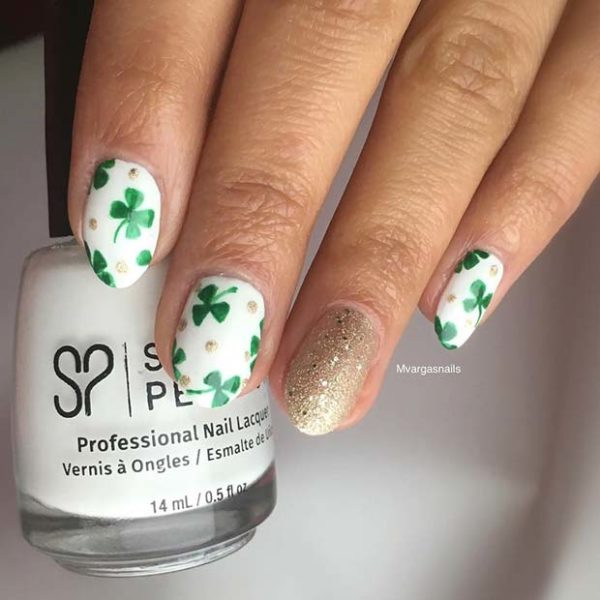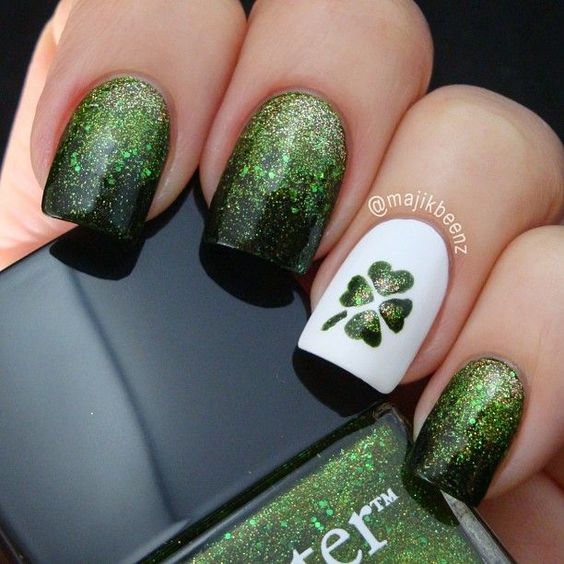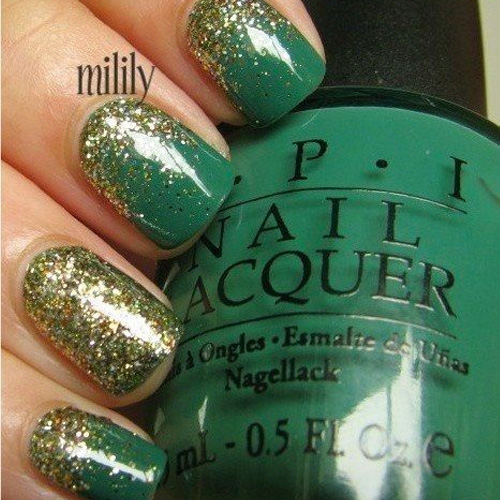 Here's another of my favorite nails designs that are in the St. Patrick's Day mood. I'm having a great trouble picking one from the one that I mentioned above and this one here. What do you think?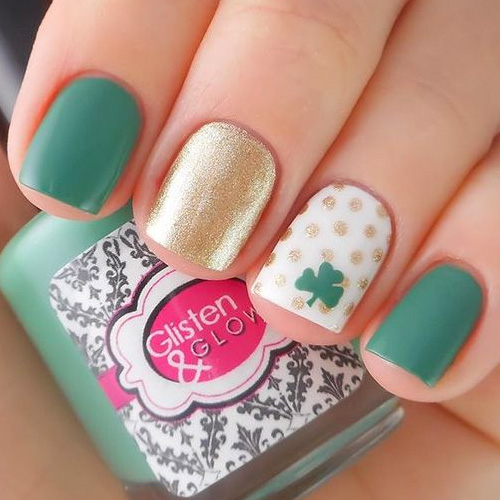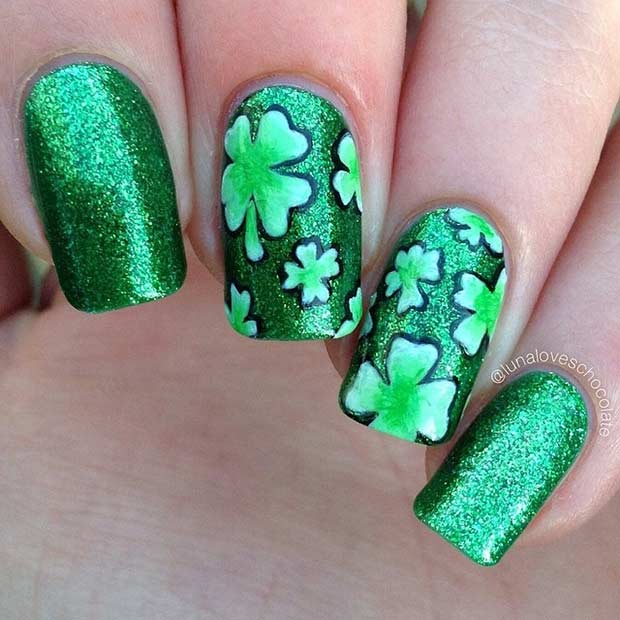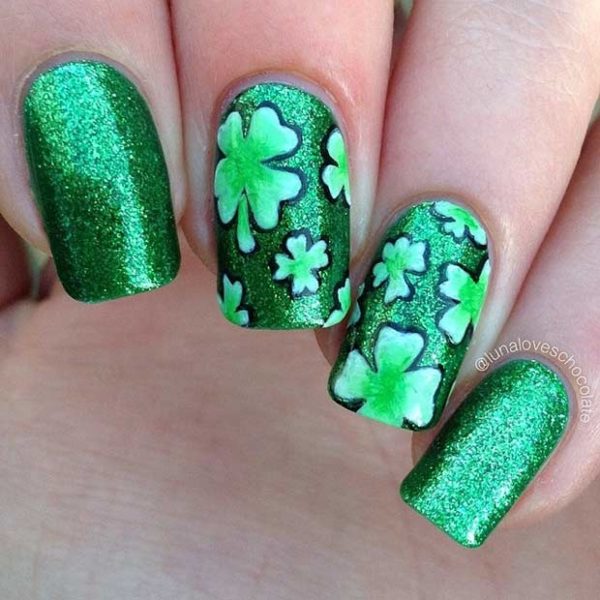 Don't you think that the St. Patrick's Day nails are super versatile and different although they are all in the same colors and motifs? Everyone will be able to find something that matches their personal style and taste. Have you found something already? If not yet, scroll down till the end of this article.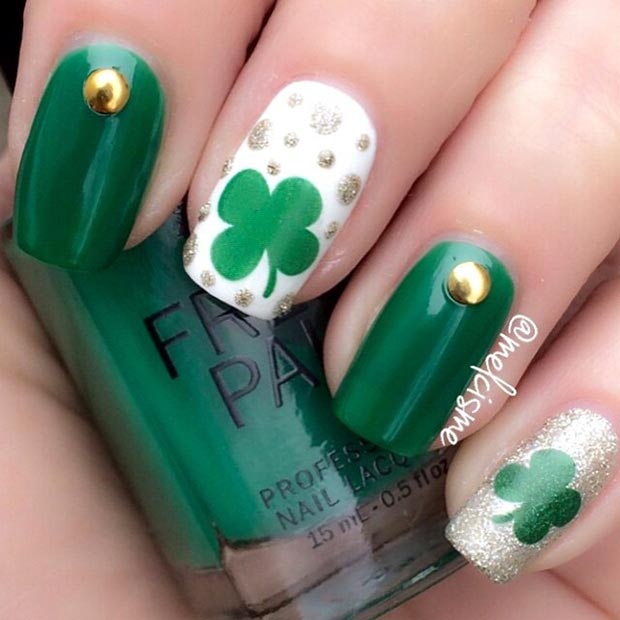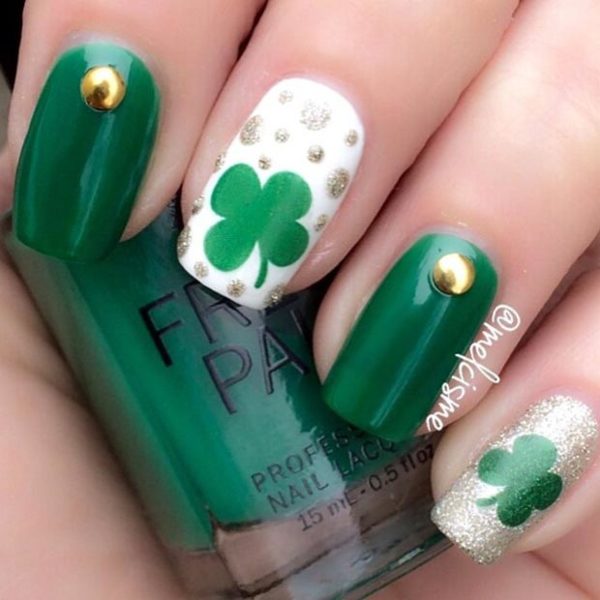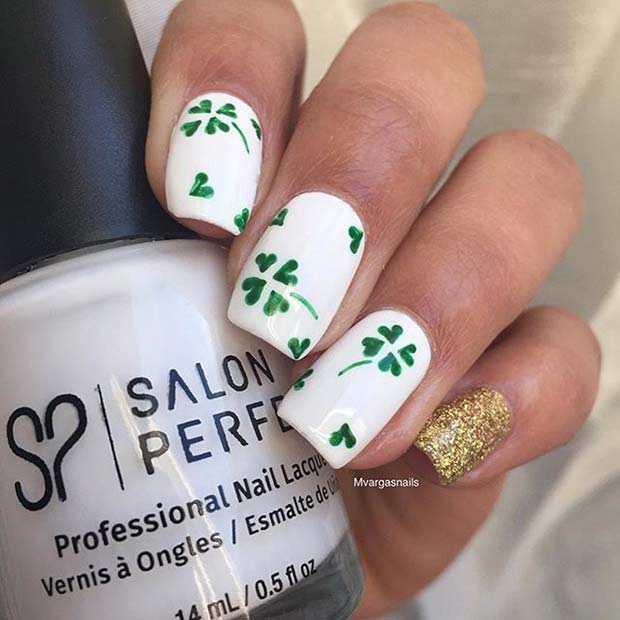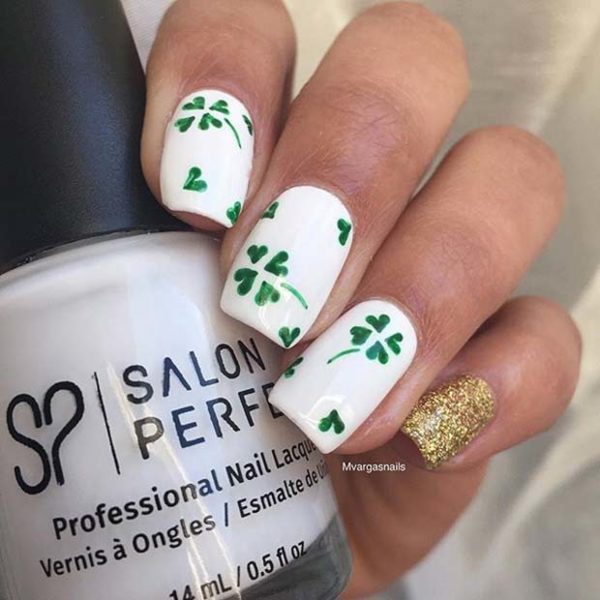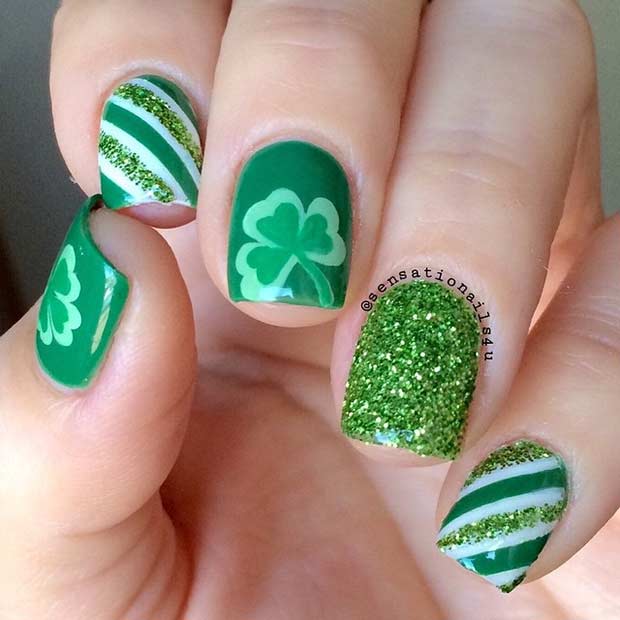 This is such a nice ways to incorporate the caviar nails into this holiday. Combine some green and gold hues and create an extraordinary manicure that will attract the attention of everyone!