Picking the perfect wedding dress is the number one priority in a bride's wedding checklist. In fact, choosing and trying on couture gowns have become an essential tradition for brides, much like stag parties for the grooms. The growing number of reality TV shows that feature this bridal experience is a testament to how important finding the perfect wedding gown has become for brides.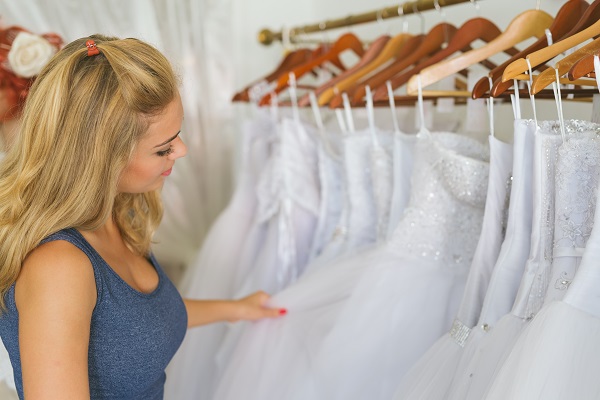 However, due to the pandemic, the entire wedding planning experience has drastically changed. Sadly, this includes picking the perfect bride's dress for the wedding. But, don't fret. You can still have fun and experience the thrill of finding the one gown that fate has for you on your big day.
Follow these five tips for bridal-dress hunting in the time of the COVID-19 pandemic:
Don't Brush Off Word Of Mouth
Women love to share their experiences, especially when it comes to their weddings. So, if you're planning to get married, but unsure of how to pick the one from among the most popular wedding dresses, you can surely find answers if you call friends and family who've had their weddings before the pandemic. You don't have to go out of your home. You can even pick ideas by calling casual acquaintances, like your hairdresser, wedding planner, flower shop owner, or even the barista in your favorite coffee shop.
Let Your Fingers Do The Canvassing
If you're not keen on going out and catching the virus, just let your fingers do the canvassing or shopping. Just drop a line in your favorite social media platform or join wedding-related chatrooms to ask for help. You'll be amazed at just how many brides out there are willing to lend a hand.
Even when you're home-bound due to lockdowns, you can still do many surveys to find the perfect dress. Visit the website of your favorite couture shops, and they'll guide you on how you can order online or book an appointment if you want to drop by their shops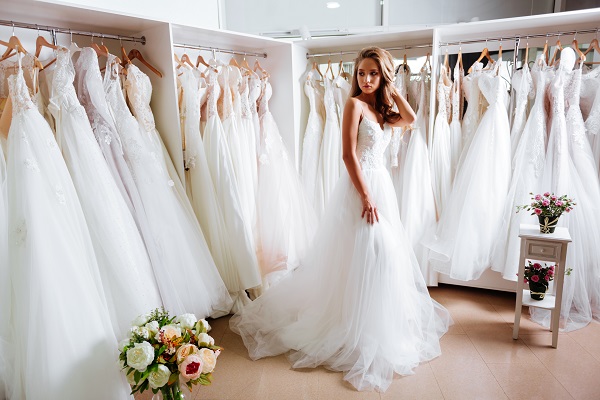 Open Your Mind To New Prospects
Since childhood, many women dream of the perfect wedding dress, the flowing white veil, and the big day accessories they will wear. But, because of the pandemic disruptions, it would help if you adjust your perspective and open your mind to different alternatives. The traditional means of wedding-dress shopping is on hold indefinitely. Instead of spending on haute couture, you might want to shop off the rack or buy online.
Many weddings these days have become leaner and more intimate, so you might want to skip the ballgown and 10-foot train. You can be practical, but still have stunning nuptial attire by using readily available material or a dress that only needs minor alterations. In addition, virtual weddings are fast becoming popular among couples these days, and the trend is also gearing toward fun and carefree weddings.
Flex Your Scheduling Muscle
If you still insist on visiting the bridal shop, be sure to plan for that day. Don't simply drop by the shop with your whole wedding entourage and insist on getting the service you want. Due to pandemic restrictions on the number of customers inside establishments, you need to book your fitting weeks or even months ahead. Also, be sure to follow health protocols, such as wearing masks when inside the store.
Always Have A Plan B
When it comes to weddings, unpleasant surprises are bound the arise. In a pandemic, one logistical nightmare waiting to happen is your wedding dress not arriving on the day of your ceremony. So, in a time like this, you need to have a plan B. You don't have to buy two wedding gowns, but you should at least prepare for an alternative dress. Try picking something colorful, bold, fun, and usable for other occasions.
Conclusion
Don't let the pandemic dampen your mood for finding the perfect wedding dress. You can find the gown that's made in heaven if you plan your moves, do your research, open your mind to new alternatives, and reach out to family and friends.