Almost all men own some pieces of shirts in their wardrobe. Whether you own a minimalist capsule closet or you're an average joe with complete outfits on your wardrobe, having a shirt that allows you to rock the everyday look is vital. While you have so many kinds of shirts, one thing that should be added to your wardrobe is a Raglan tee. If you're not familiar with the term, perhaps you know it best as the classic baseball shirt.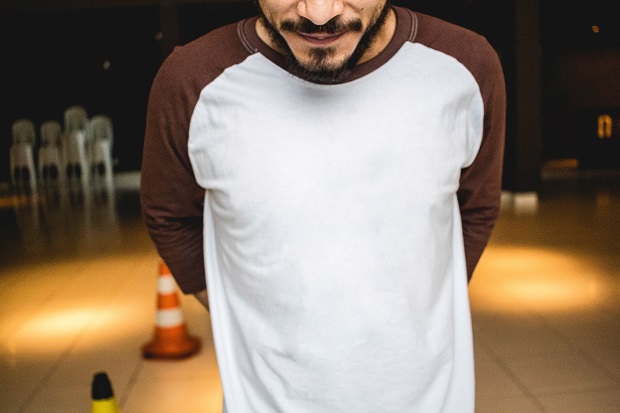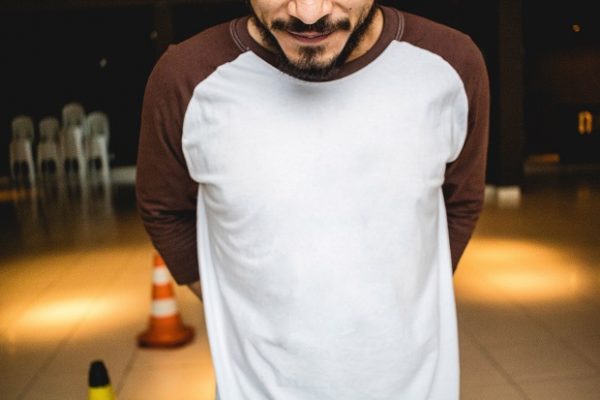 Its design and stitching make it easy to stand out from the rest of your shirts. This comes with a diagonal design that usually comes with a different color from most parts. These differently-colored areas usually dominate the armpit to the shoulder area.
If you're interested in wearing these cool shirts but require some creative ideas to look sleek in them. Here are some ways to look stylish in a baseball tee:
Incorporate Texts Or Graphics On It
One way to break free from plain baseball tees is to incorporate a message or logo. You can research online or check this site for some inspirational ideas or check free logo maker tools. You'll discover how fun it could be to wear baseball tee shirts that come with witty and quirky graphics and statements. Have them customized or shop for a ready-to-wear baseball tee that comes with interesting printed texts or photos.
Wear It As A Streetwear Style
This style should be easy to achieve since most men have a pair of denim jeans in their wardrobe. This next fashion tip is focused on achieving streetwear style. Therefore, you can opt for a different bottom option aside from jeans. One great alternative is to wear sweatpants. You can pair it with any of your streetwear staples inside your closet.
You can check out some inspirational outfit ideas flaunted by social media influencers or famous celebrities online. Wearing a baseball tee seems to be a popular streetwear choice. In your case, if you want to up the notch for your streetwear style, it wouldn't hurt to add some accessories if you have them. If your shirt has stripes or a team logo, make sure they match altogether with your accessories, pants, and shoes.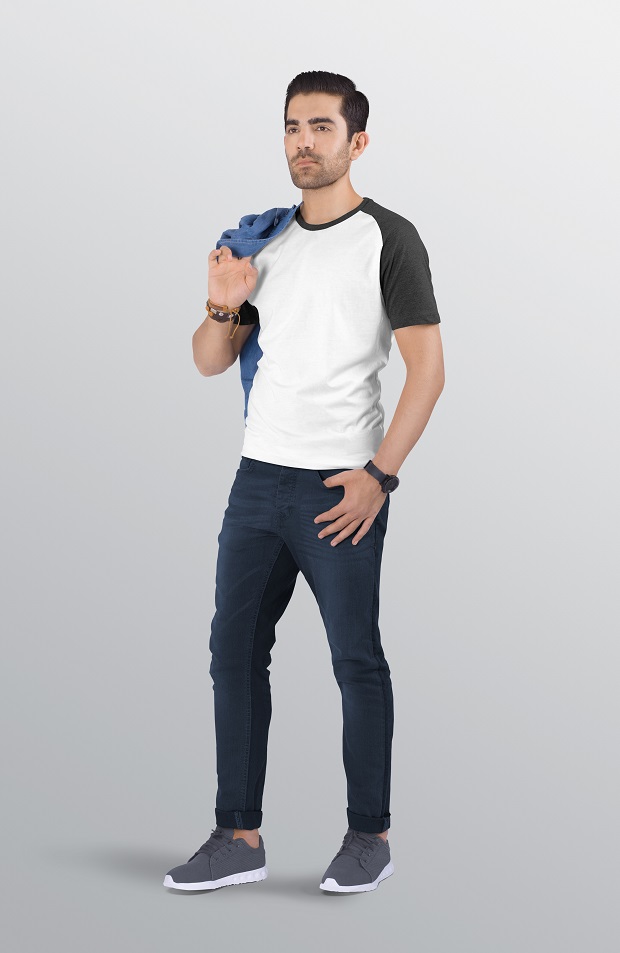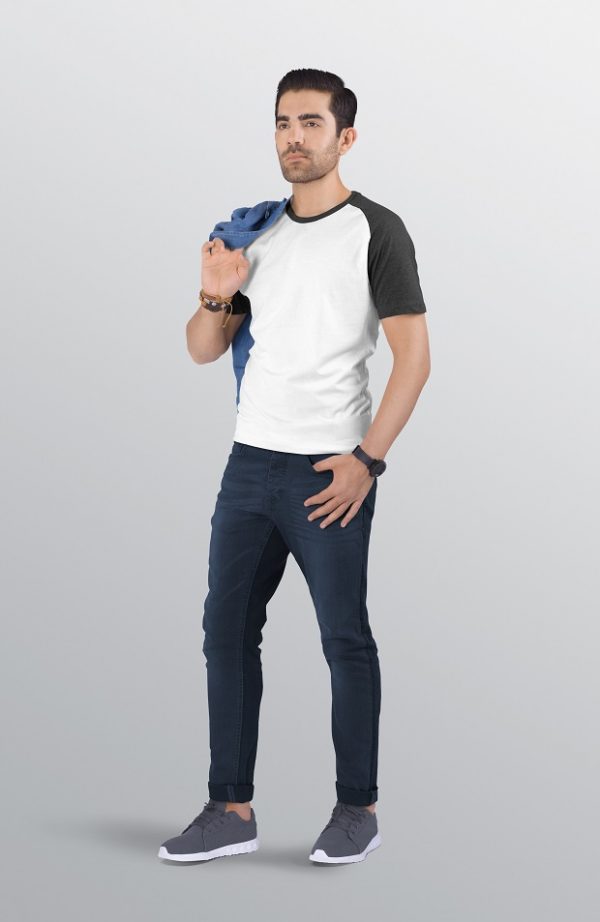 Tuck Your Shirt In
Do not hesitate to recreate your baseball tee by tucking it in. No matter what bottom you picked out to wear today, you can give it a fresh look by tucking your shirt in. This will elevate your dapper look and give you that oozing confidence. Don't worry about the tiny beer belly you have, as it can be hidden when you choose the right jeans or shorts. If you're going out with someone, you can bring a jacket or coat to wear later on when the air gets chilly. Wear your favorite sneakers to finish the look.
Typical Baseball Shirt With Jeans
This tip will start with a typical baseball T-shirt outfit. You can wear a baseball T-shirt in navy and white as a top. This is among the most common color combinations for raglan tees. The longer sleeve version actually looks better and is easier to style than the short sleeve version. You can also opt for the one that comes with a ¾ sleeve. This shirt style allows your shoulders to look more toned and well-built. Pair it with your favorite jeans and sneakers, and you'll never go wrong with this fashion ensemble.
Wear It With Denim Shorts And Cap
If you wear a baseball tee with denim shorts, you will create a youthful and energetic look. Top it off by wearing a cap over your head. Ensure to wear the right color combinations for your baseball tee and shorts. Wear your favorite white running shoes for an even more casual and sporty look.
Wear It Over A Hoodie
Have trouble figuring out what to wear under your baseball jersey? This tip is undoubtedly an exciting way to make you stand out from the crowd. Wear your best baseball jersey over a hoodie for a casual athletic look. After all, hoodies are hailed as a defining fashion trend.
Gray hoodies and gray sweatpants look great together, and they will keep you warm while also making you feel comfortable and keeping you out of the wind. If you keep the hoodie and sweatpants in a different color from the baseball jersey, this look will really make your jersey the focal point. Finally, wear white shoes to give you that clean athletic look. This outfit is best if you're going out in colder months.
Conclusion
Wearing a baseball tee doesn't have to be plain and dull. With the many tips and suggestions above, you can style this shirt in many ways. The key is to own your look and be confident in whatever outfit you're wearing. To give it a variety, you can tuck it in, pair it with jeans or shorts, incorporate texts or graphics on it, or wear it over your hoodie. Whatever your preference is just be sure to enjoy and experiment with different looks with the classic baseball tee.