Accessorizing is an important aspect of a lady's life. However, when it comes to picking jewelry that is to be worn by both genders, then a lot of factors have to be put into consideration.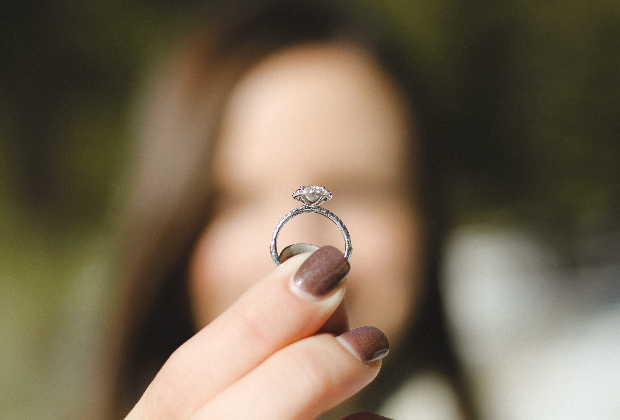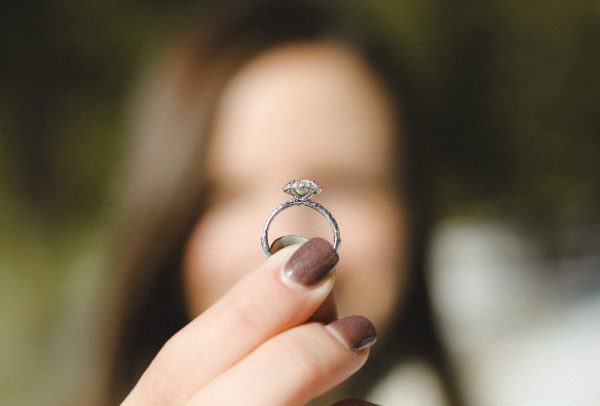 There are factors that one must put into consideration before purchasing an engagement ring with wedding band for your big day. This article outlines the factors that contribute towards ensuring that you have picked the right accessory to mark your most important day. The factors comprise the following.
1.           Select Your Metal Plus Style
A wedding ring is one of the pieces of jewelry that you get to wear together with your spouse for as long as both of you shall live, or stay together. Hence, you want to make sure that the jewelry piece you pick is in line with both of your wants. Hence, consider taking the time to discuss the metal and color of the rings that you shall settle for.
Engagement rings with wedding bands are processed using various metals such as gold, silver, platinum, and other precious metals. They can be white, gold-yellow, or silver in color. Your spouse may be interested in a given color to match their other accessories or clothing. If you find that your color preferences do not match, you can decide to blend the two colors such that no one feels left out.
2.           Budget for It
The precious metals utilized in processing engagement rings plus wedding bands are costly. If you are looking to buy legitimate jewelry, then you should be ready to spend a great deal of money. Hence, it helps to budget for the rings so that you do not feel like you are straining or overstretching your pocket. The prices of wedding bands and engagement can shoot up to even $600 per band. It helps to budget as it can save you the hustle of borrowing to meet your plans.
3.           Create Time
It is wise to go shopping early in time before the day to finally say 'I do' comes. Creating time to shop around for the wedding band and engagement ring will enable you to pick the right color, metal, and perfect design that will make both of you happy. Also, creating the time to shop for the ring will allow for any amendments or customization to be done on the rings.
4.           Be Practical and Consider Your Lifestyle
It is important to take into account your lifestyle when shopping for rings. It is pointless to go for something beautiful but uncomfortable. Ensure that you go for comfort as you will be wearing the jewelry every day of your life. Try to go for simple engagement rings with wedding bands that are easy to wear without distraction. Avoid chunky jewelry that will make it difficult to wear daily.
5.           Pick The Correct Size
Size matters when it comes to engagement and wedding rings. Hence, make sure that you have captured the right finger size of your significant other. This is vital as it ensures that you do not struggle to fit it on your big day. Ensure it is not too big that it drops off from the finger too.
6.           Perform The Famous 20 Year Test
This test is aimed at ensuring that the rings can stand the test of time. Go for long-lasting jewelry so that you are not forced to look for other rings for replacement in the future. Perform all the necessary tests to clear out any doubt in regards to the durability of the rings.
7.           Cleaning Guides
The key to ensuring long-lasting jewelry is caring and cleaning for them. However, you must do it the right way and avoid cleaning procedures that may wear them out. The manual may have a guide on how to clean and maintain the jewelry. Hence, read it well and strive to abide by them.
8.           Be Aware of the Quality
There are numerous pieces of fake jewelry in the market. Hence, it is upon you to check on the quality of the rings to ensure that what you have is genuinely quality. You can perform all the tests to remove any doubt on the quality or metal composition of the ring or wedding band.
9.           Wear Your Jewelry
Wearing your engagement ring with a wedding band is key in ensuring that you do not lose it. Removing them may result in their loss as they are small and easily get misplaced. Hence, ensure that you have worn them daily at all times.
Conclusion
Engagement rings with wedding bands are great jewelry pieces for marking a union. Put the above 9 factors into consideration while shopping for them so as to ensure that you remain at peace knowing that what you have is excellent in all areas.