Spring is officially here. The season's change may mean more than just a switch in wardrobes. Especially, when it comes from extremely cold during winter to warmer weather during spring. The higher temperatures out there mean that you need to make a few small updates to your skincare routine. As the seasons change, you need to upgrade the skincare routine with new products and caring tips according to the season itself. Your skin needs to change every time spring comes around. That is why you need to establish a healthy spring skincare routine in order to keep your skin glowing all season long. We have set for you some helpful spring skincare tips. Identify the easiest ways to keep your skin glowing and shining during spring.
In order to achieve your most healthy and glowing skin try the right spring skincare products and techniques. Don't forget the importance of beauty sleep, neither! Follow the spring skincare routine steps presented below. Your skin will be thankful to you. And, when your skin is shining, you are shining too. Never forget it.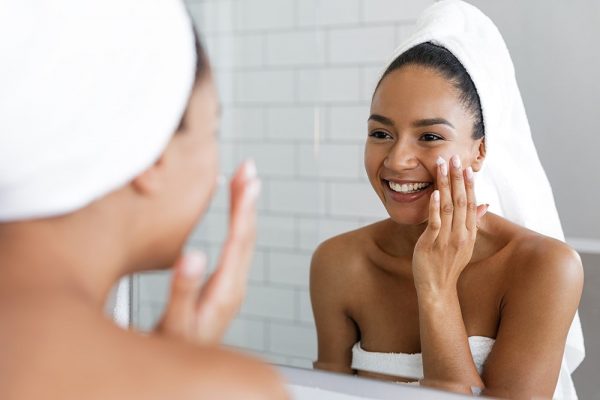 source
Exfoliate skin
Winter is finally over. That means we are leaving all the coldness behind us, welcoming the dear sun. And, with it, we are saying goodbye to the dry, dull, and flaky winter skin. The best way to slough off the old and dull winter skin is exfoliation. Exfoliating the face skin will help you remove all the dead surface skin cells, revealing a fresher layer of skin, ready for the spring sun. Once you exfoliate your skin, you are making it keener to absorbing the skincare products. For more effective results you better use a face exfoliator that is gentle enough and that you can use on a regular basis. Try to use a face exfoliator that is formulated with antioxidants like Vitamin C. this way you will easily remove all the dead skin cells from the surface that have been left from the winter coldness.
SPF is essential!
As we have once earlier said, when we were talking about the winter skincare routine, SPF sunscreen or moisturizer is essential, no matter the season. And, when it comes to spring, when there are more sunlight and warmer weather, we repeat it once more: Never forget to wear at least 15 SPF sunscreen or moisturizer! It is essential in order to protect your skin from high sun rays. For better sun protection we recommend you to use SPF 30 skincare products that are formulated with Vitamin C and Vitamin E. These kinds of products, thanks to their formula, are faster to absorb. They will also protect your skin from sun exposure more than other skincare products and will reduce the appearance of sun damage.
Keep the appearance of dark spots to a minimum
We all hate those stubborn blemishes on the face such as dark spots, don't we? But, they are all here. How to get rid of them? The answer may disappoint you, but no, we can't completely get rid of them. We can only minimize their appearance. The antioxidants may help. Using antioxidant Vitamin C-rich skin products will help you even the skin tones and minimize the look of dark spots while you sleep. You will wake up with fresh and radiant-looking skin. So, forget about the dark spots and insert antioxidants-rich skincare products in your spring skincare routine.
Hydrate skin at night
Hydration is essential no matter the season. Keep your skin hydrated and moisturized in order to revitalize it. Hydrate it at night using face masks rich with essential oil, hyaluronic, and hydroxyl acids. These ingredients are essential for renewing the face skin and reducing the appearance of wrinkles. Give your face skin the chance to rest from all the fatigue and stress during the day. Try to make your own homemade face skin mask using natural ingredients. You will immediately feel all its benefits over your skin, which will look firmer and youthful.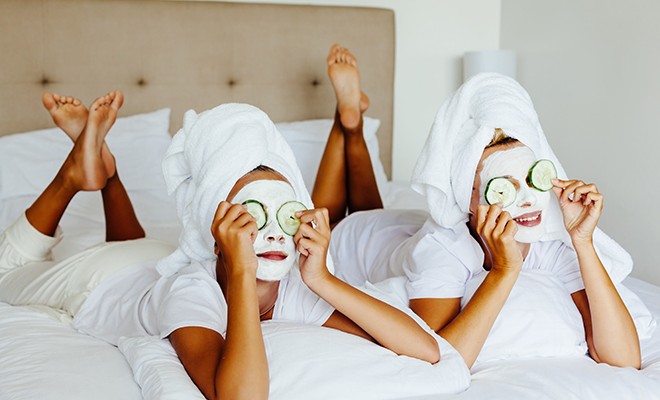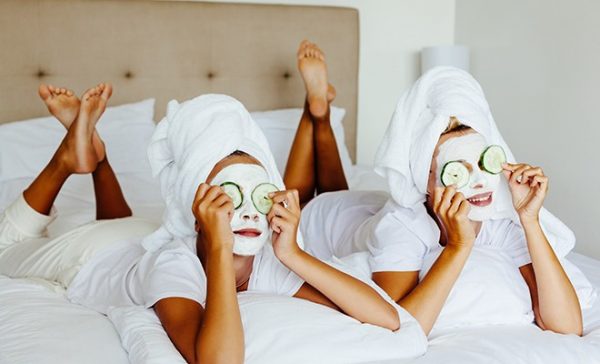 source
Include BB cream in your Makeup routine
BB cream is one of the best ways to get coverage and SPF protection at the same time. It has many skin benefits and is one of the most favorite skincare products for many women. The BB cream will renew your skin making it brighter and hydrated. You can use it as a base underneath foundation for a perfect skin complexion. Don't miss to add the BB cream into your makeup bag for the spring coming ahead.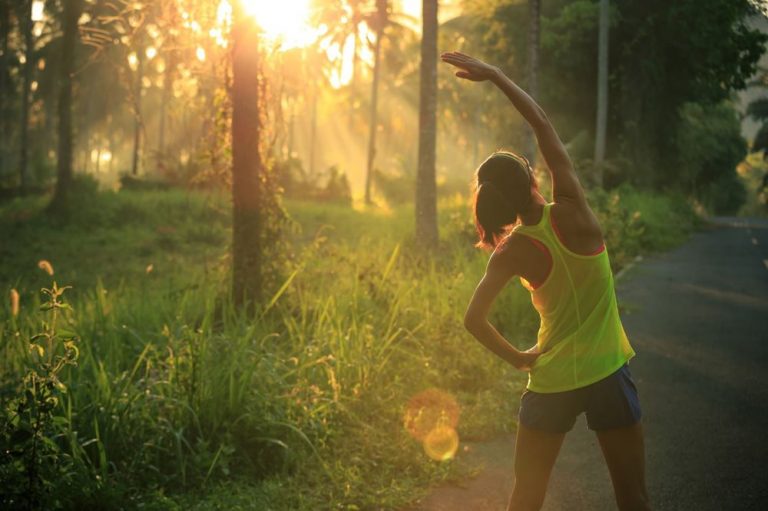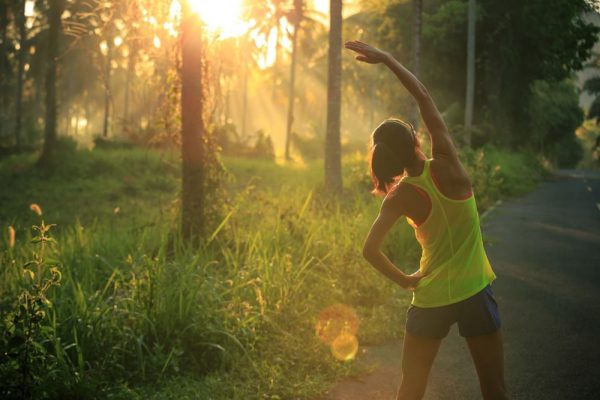 source
Exercise
Never forget the benefits of regularly exercising over your health and skin. You may get bored and not too in the mood of exercising during cold winter. But, the weather outside is getting warmer, and you have no excuse to avoid your spring exercising routine. Exercising encourages blood flow and circulation to the face helping that way to flush out toxins. Also, exercising helps you expel dirt and oil from your face, as the pores opens when you sweat. These are only few of the benefits of exercising over your skin. Don't miss to include it on your spring skin care routine list. Your entire body will benefit from it.