In this article you will have the chance to see some Homemade Refreshing Face Masks That You Will Enjoy In The Scorching Summer Temperatures. They will refresh and cool your skin this summer in a way that you have never expected.
Now that we are talking about summer you will probably want to check out these homemade leg wax recipes and the refreshing homemade feet treatments as well.
Cooling Cucumber Face Mask
Ingredients:
3 inches of cucumber
3 tsps of natural yogurt
1 tsp of aloe vera gel
First, peel the cucumber and blend it. Transfer it into a bowl and add the natural yogurt and the aloe vera gel. Mix well until they are fully combined. Apply it on your skin with a cotton ball and let it sit on your face for 10-15 minutes. When you are done just wash it with warm water.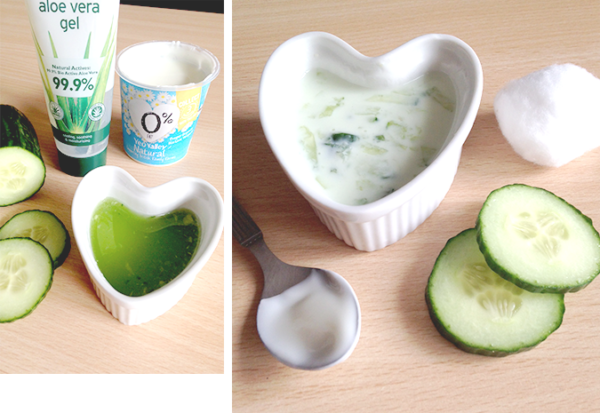 Refreshing Green Tea Face Mask
Ingredients:
1 green tea bag
3 tbsps of boiled water
¼ lemon, juiced
1 tsp of honey
You can make this mask in an instance. Tear the tea bag and transfer the leaves in a small bowl with boiled water. Mix them well before adding the lemon juice and the honey and then mix again. Use a cotton ball to apply the mask on clean face. Wait until it's dry and then apply it once more. Leave it on your face for around 10 minutes and then wash it with cool water.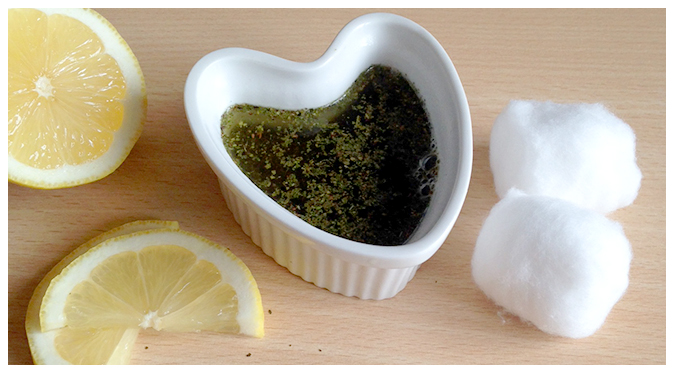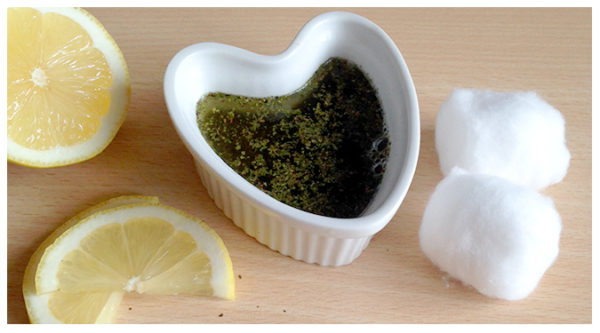 Watermelon Face Mask
Ingredients:
Watermelon paste – 2 tablespoons
Cucumber juice – 1 tablespoon
Milk powder – 1 tablespoon
Yogurt – 1 tablespoon
If you are looking for a quick mask that won't take you much time and effort, here it is. Just combine all of the ingredients in a bowl and you are done. Apply it on your face and leave it on for 15 minutes. Use cold water to wash it and use it once a week to sooth and relieve your skin.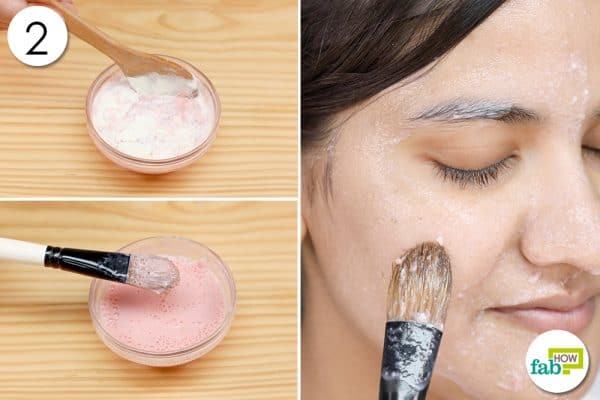 Mint Face Pack
Ingredients:
Mint leaves – a few
Oatmeal – 2 tablespoons
Honey – 1 tablespoon
Rose water – enough to make a paste
Insert the oatmeal and the mint leaves in a blender and blend them together to make a paste. Transfer the mixture in a bowl and add the honey and the rose water. Mix them well and apply them on your face and neck. Massage it gently and let it sit for around half an hour before you wash it off. You can repeat this procedure twice a week for great results. This mask will cool and refresh your skin immediately.