It's summer time and we are all going to show some extra skin. If you want to get rid of the unwanted hairs at home, stay tuned. In this article I will share with you some Homemade Leg Wax Recipes That Are Super Efficient, so check them out.
If you want to see some homemade beauty recipes don't miss to see the coffee scrub ideas that can be made in an instance and the refreshing homemade feet treatments that you are going to love.
Homemade Leg Wax No.1
Ingredients:
1 cup sugar
2 Tbsp. lemon juice
2 Tbsp. water
This recipe is really easy and you can't get it wrong in any ways. Insert the above mentioned ingredients in a sauce pan and bring the mixture to a boil. Let it boil for around 8-15 minutes or until it reaches 250 degrees. You can transfer it in a container and keep it in the fridge. Just heat it in a microwave before using. Spread it on your skin with a stick and use cotton cloth to remove the hair.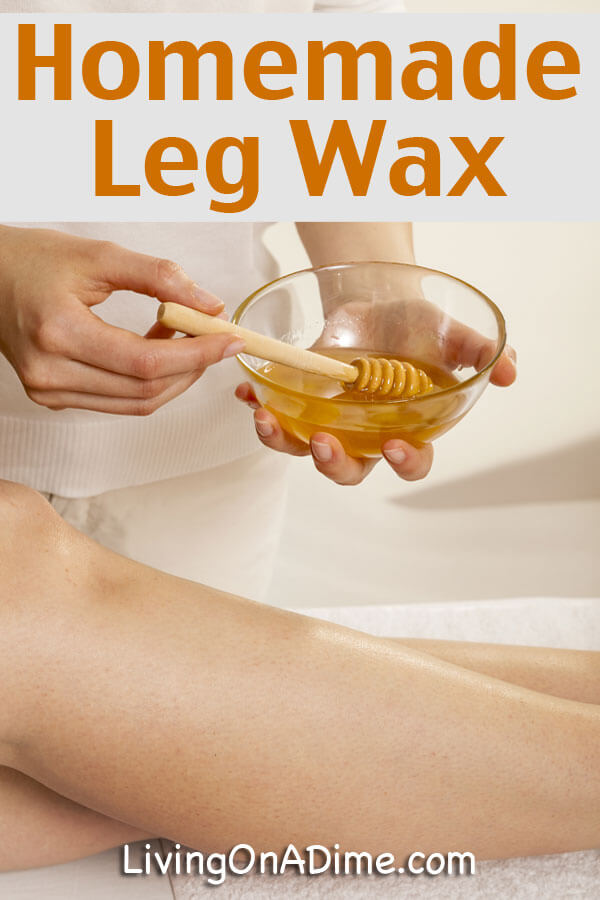 Homemade Leg Wax No.2
Ingredients:
This wax is made with just two ingredients and you probably already have them in your home. Plus, the sugar is great for exfoliation. The honey will moisturize and hydrate your skin while removing the hair and the dead skin cells. The combination of these two ingredients is pretty awesome and I'm sure that you are going to love it. You are not likely to get any skin rash with this wax.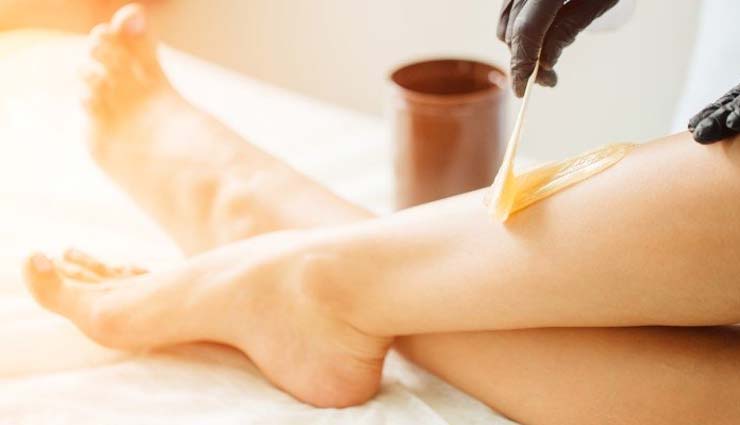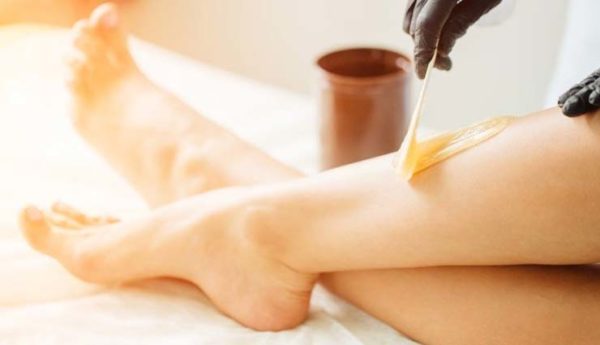 Homemade Leg Wax No.3
Ingredients:
1 cup of white sugar
1/5 cup of water
1 tsp salt
2 tsp lemon juice
½ tsp guar gum (*optional)
Get a saucepan and insert the sugar in it and place it on a medium heat. Then add the water, salt and lemon juice stir well until the sugar dissolves and everything mixes well. Once it gets gold color remove it from the heat and add the guar gum. The procedure requires some attention, so click on the link below to get the whole tutorial to it. Store the wax in the fridge and you can use it for the next two months.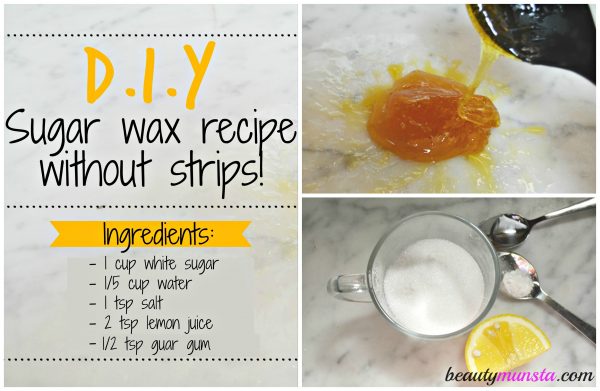 Homemade Leg Wax No.4
Ingredients:
White sugar – 1 measuring cup (250 ml)
Water – 2 tablespoons
Apple cider vinegar or white vinegar – 2 teaspoons
1 teaspoon salt
Have you heard about a wax made with vinegar? If you haven't given a try yet, get the recipes and make it asap. Insert all of the ingredients in a saucepan and put it on a medium heat. Stir it until it gets a golden color. It will only take you a few minutes but always pay close attention to the color cause it really depends on the intensity of heat. Store it in a container and melt it every time you need to use it.