We are almost half way to July and I cannot help it but think about Independence Day and all the celebrations that people will enjoy all around the country. I have already shared with you some independence day nails that will show off your patriotic feelings and you can check out the awesome 4th of July polyvore outfits that will put you in the holiday mood as well. Since I want you to have a complete look for the day it occurred to me that I should inspire you with some makeup ideas too. In this article you are going to have the chance to see Patriotic Makeup Ideas That Will Put You In The Festive Mood For 4 July, so don't miss them. You can have fun with your makeup palette and come up with some pretty interesting looks for the holiday. Whether you want to go bold or keep it minimal, you will find something that you will like for sure!
Sometimes all you have to do to look great is to stick to your usual makeup routine but make sure you adjust the colors to the matching festivities. The blue eye liner with the red details make this makeup perfect for Independence Day.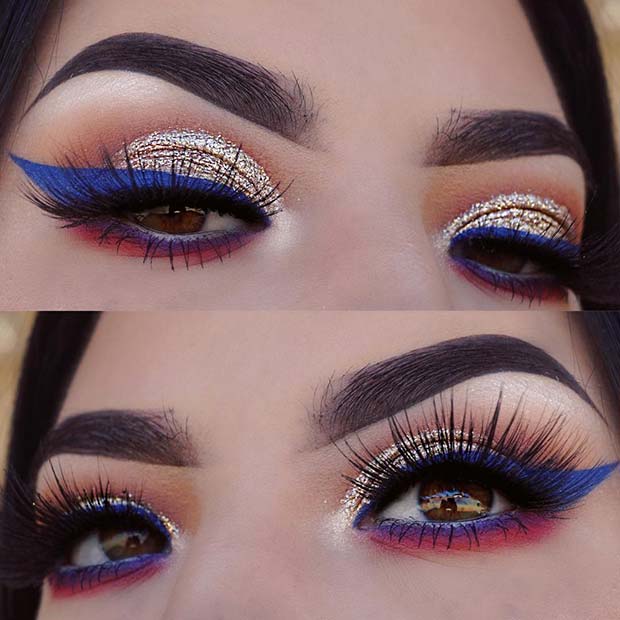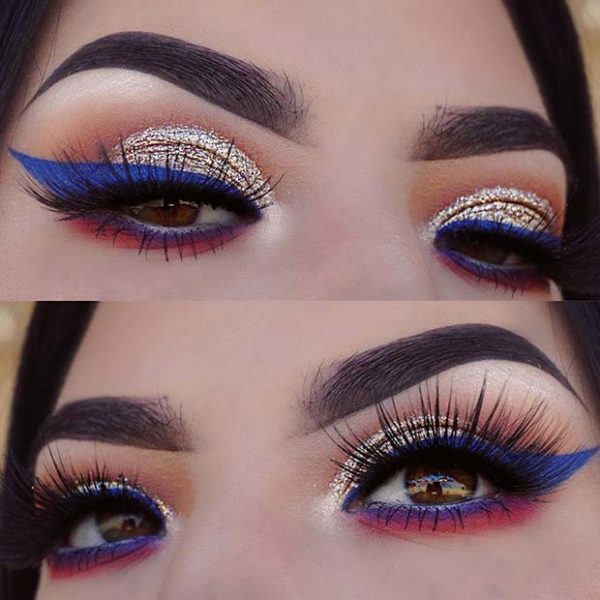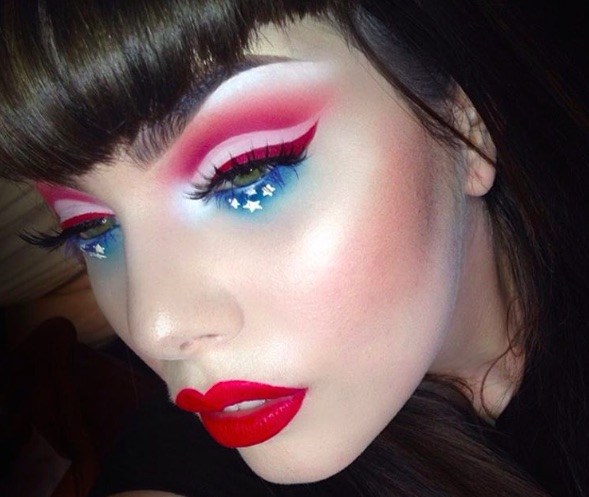 If you want to get a dramatic look you can even add some stars in your eye shadow and make it look like the US flag. This is a makeup that you should strictly use for the holiday, otherwise everybody will be staring at you strangely and I bet that you don't want that.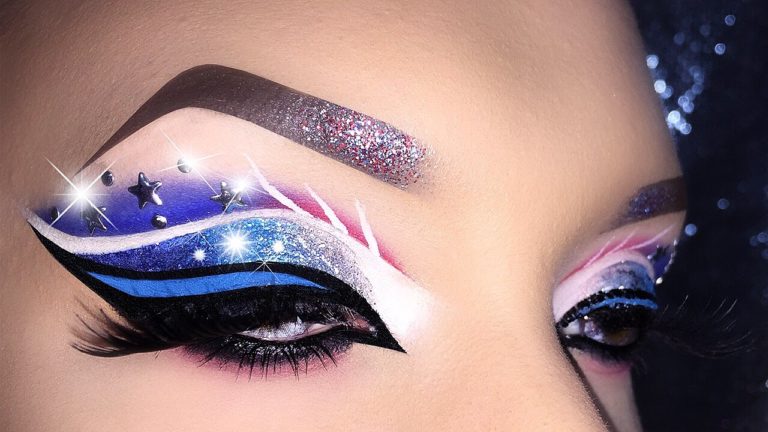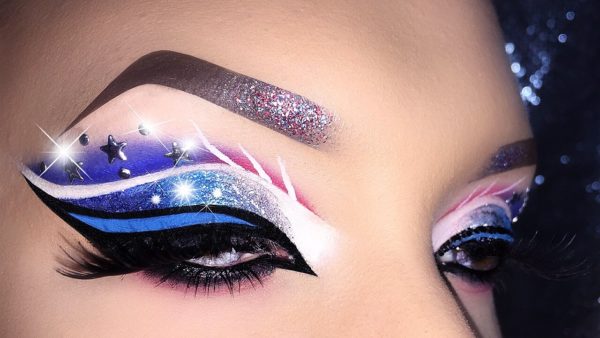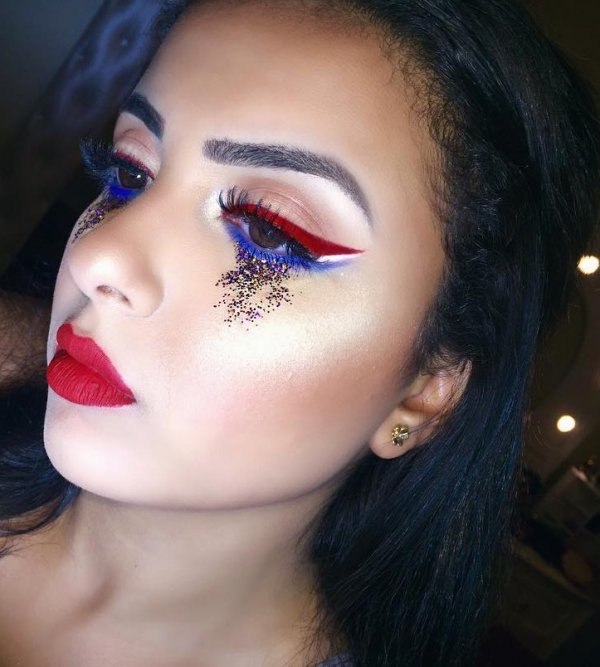 Get a blue eye liner and a red lipstick and you are ready to go. Do you see how the patriotic manicure gives a whole and complete look? You are going to turn heads for sure especially if you are dressed in these colors too!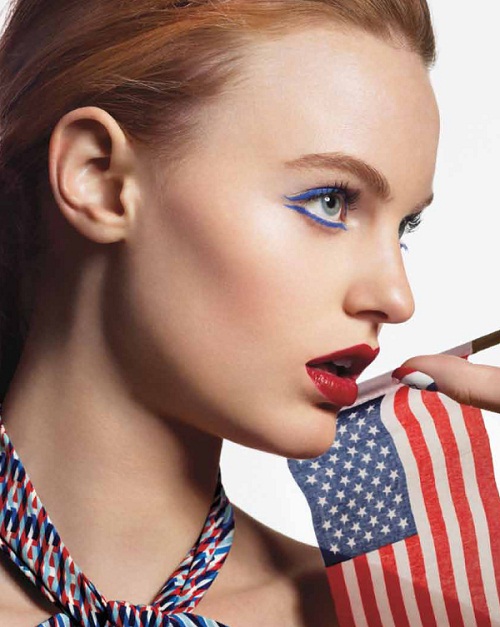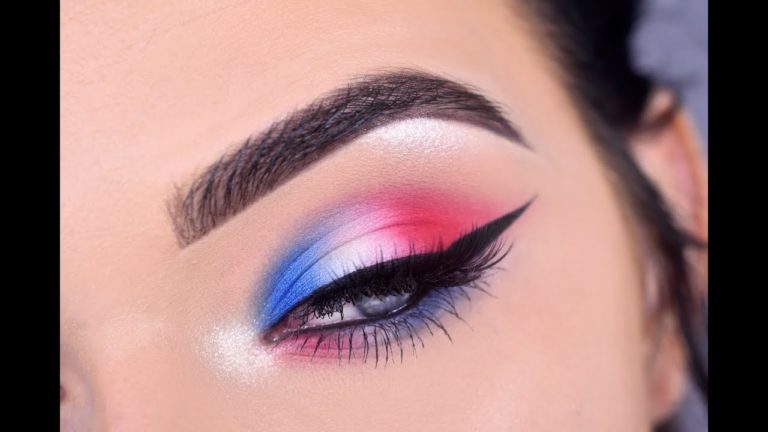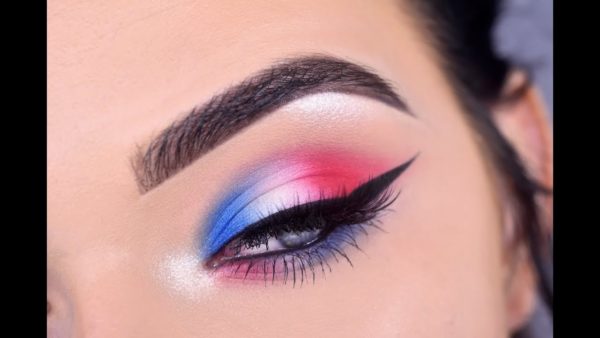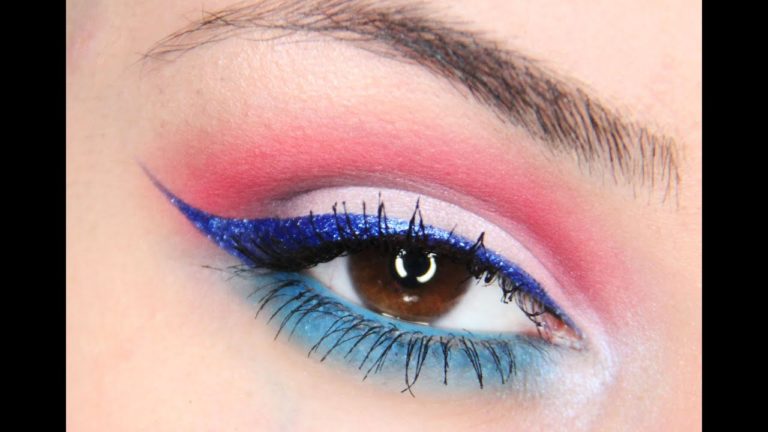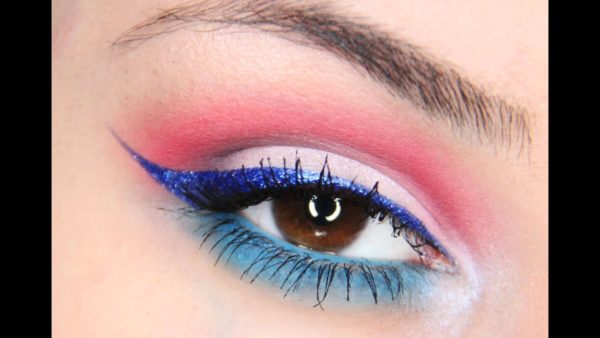 Makeup is an interesting and fun way to show your love for your country, so don't hesitate to do it! You will take some interesting photos as well.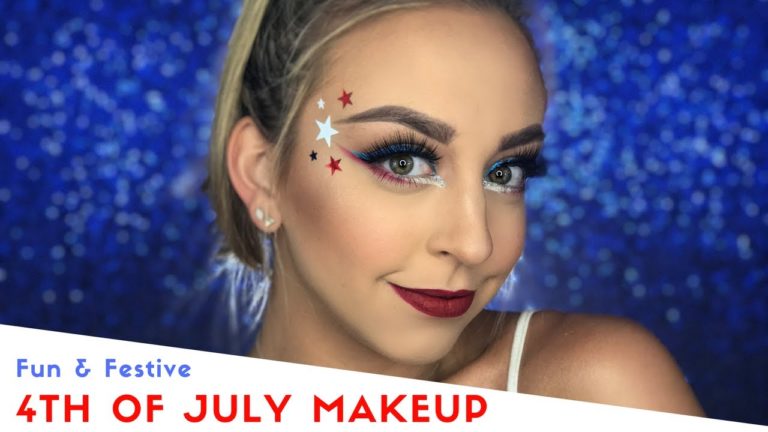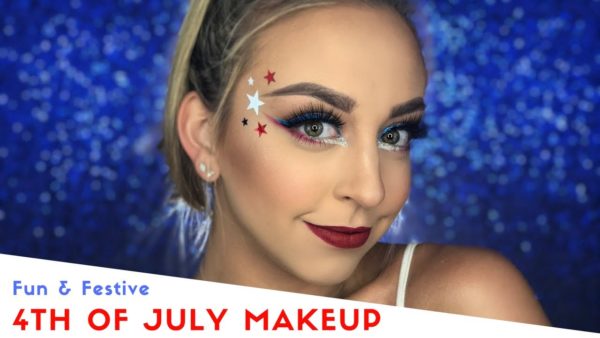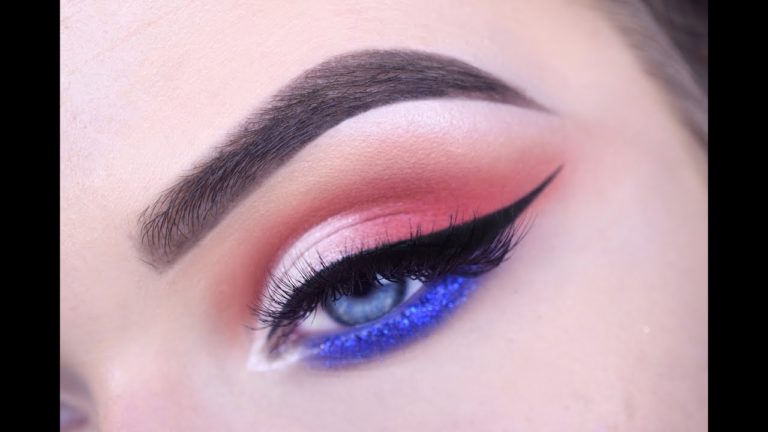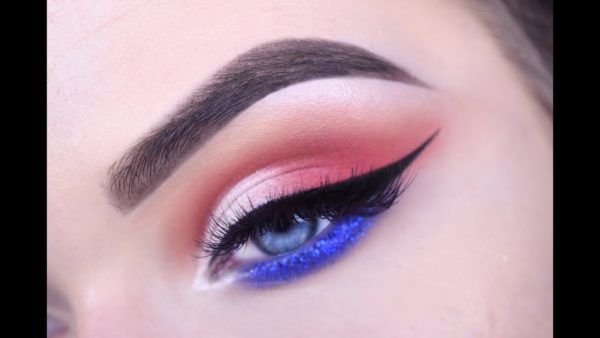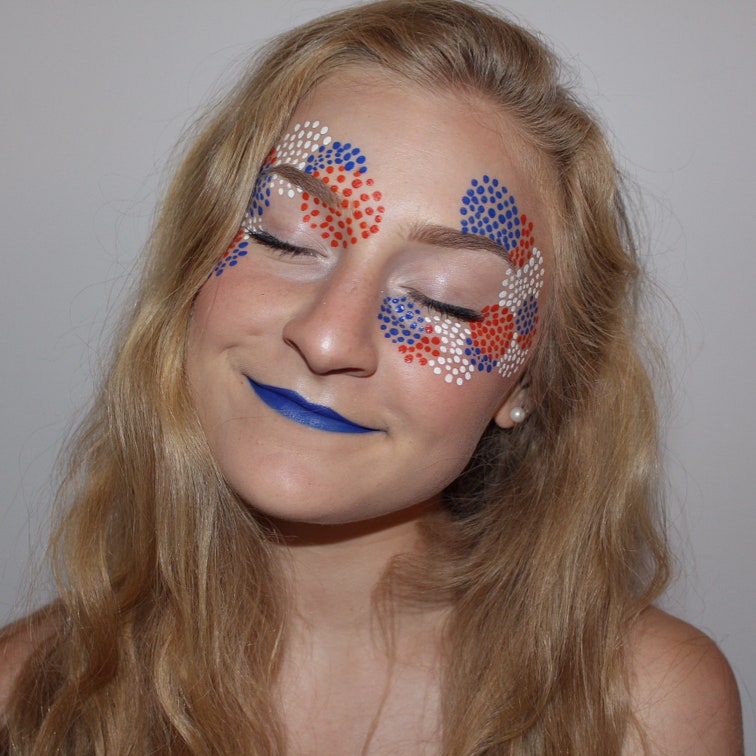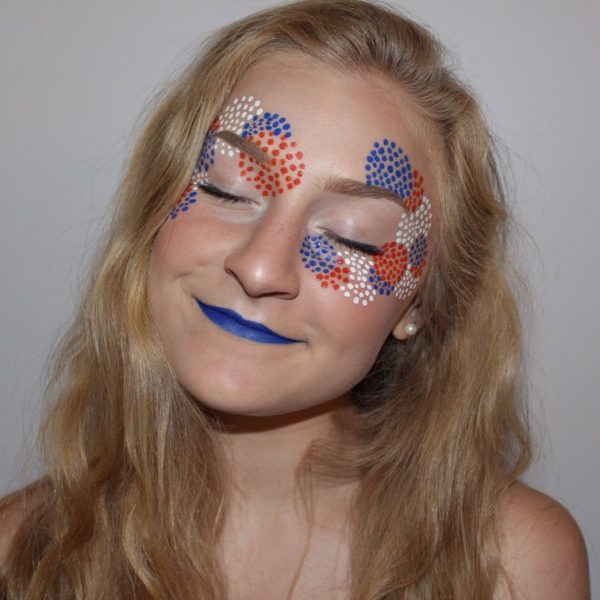 This is one of my favorite makeup ideas for 4 of July. It's subtle and minimal yet it gives a feeling of celebration and festivity.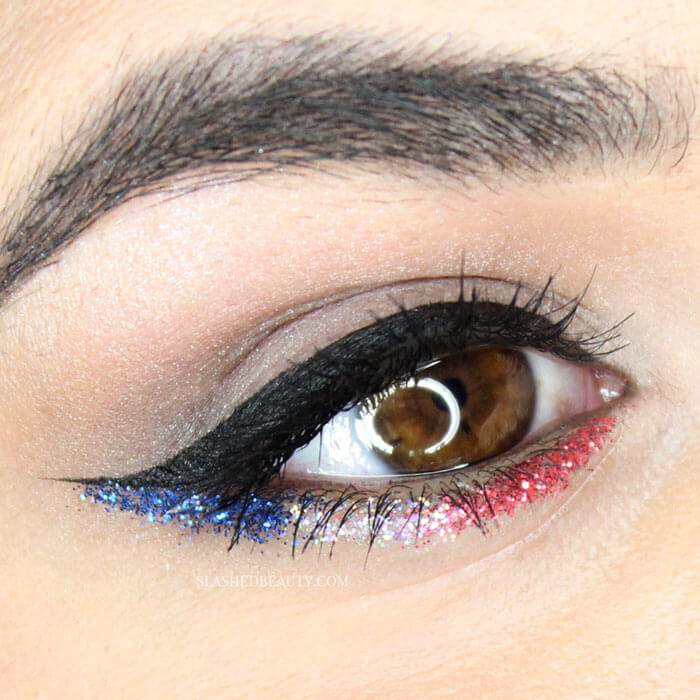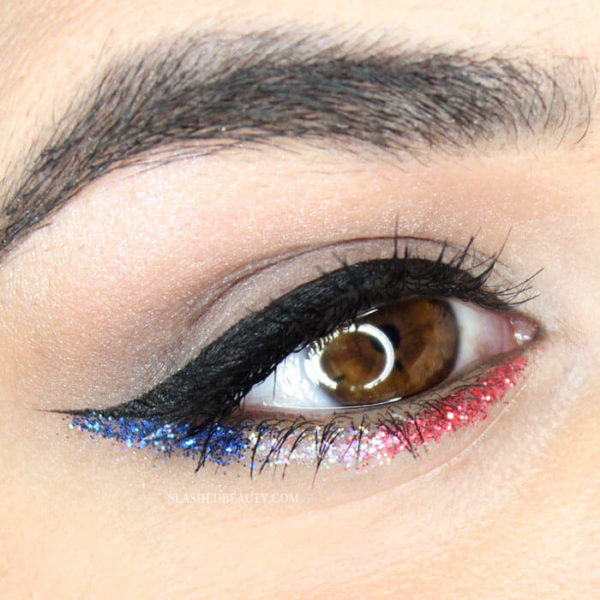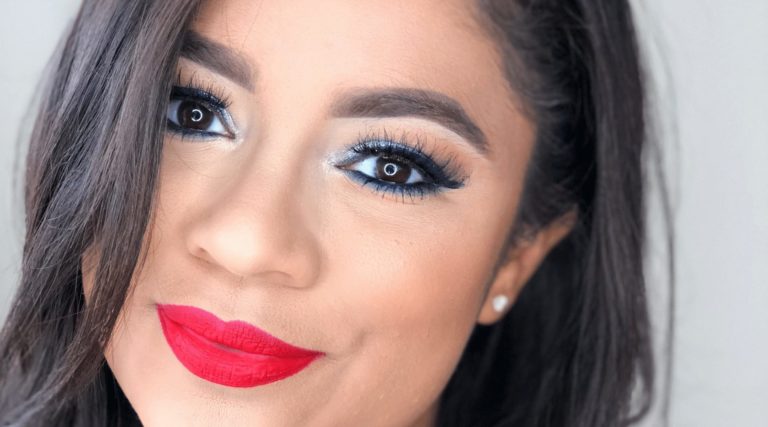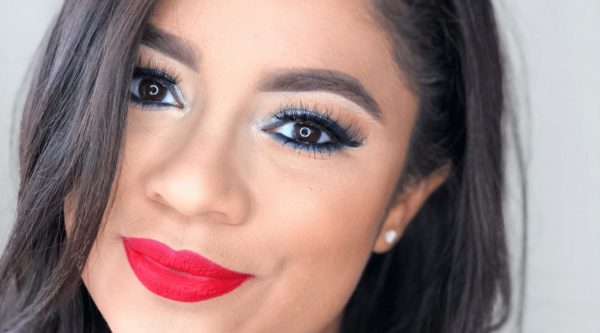 This is not a bad look either! How do you like it? Have you already found the look you would love to recreate? Let me know in the comments below!