The next holiday in the American calendar is Independence Day which is celebrated on the 4th of July. It's one of the most celebrated holidays in USA and everyone is getting excited about it and its celebration. If you are not sure what to wear on this day, here I'm going to share with you some Awesome 4th of July Polyvore Outfits That Will Put You In The Holiday Mood immediately. Dressing yourselves in the colors of the American flag is a must, and no other colors should be even taken in consideration. So, as you already guess, all of the outfits below will be in blue, red and white! Show everyone how much you love your country by dressing in the patriotic colors and rocking some flag-inspired outfits. Now it's the perfect time to do it without everyone talking that you have overdosed your outfit by the American vibes. Everyone is celebrating the holiday in a different way, so the formality of the celebrations may vary. That's why I have gathered different polyvore outfits that will fit both formal and informal gatherings. Check out the amazing combinations that will get you in the festive spirit with ease!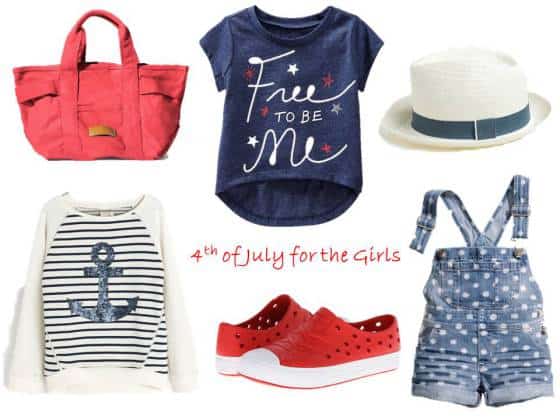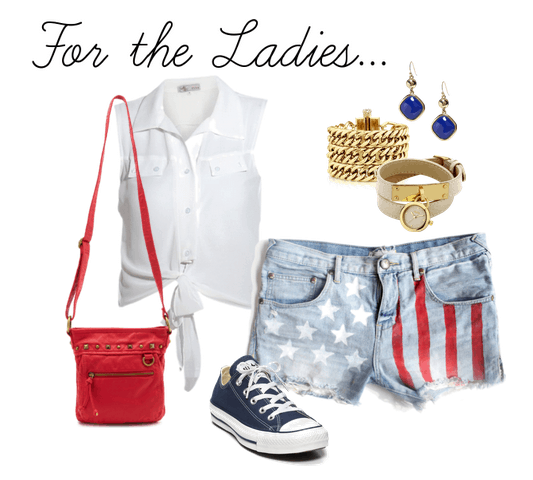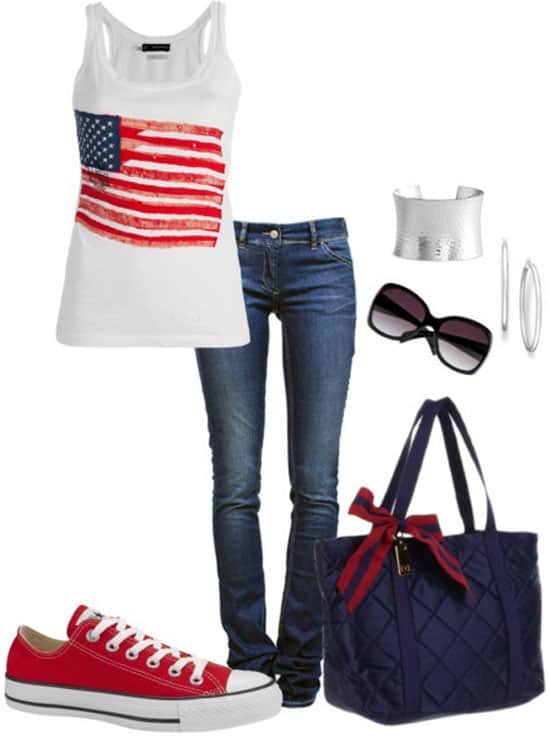 What's more American than wearing a classic flag t-shirt? Don't skip it on this day cause it will make you look really stylish. Combine it with shorts and comfy shoes and enjoy the parades and fireworks with your family and friends.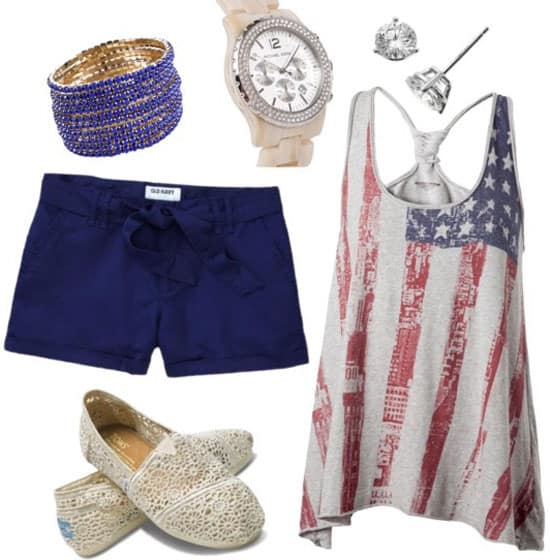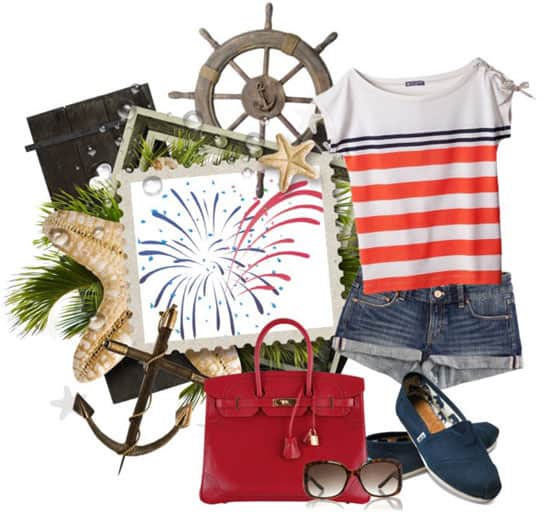 Red and white, blue and white and red and blue striped clothes are also great for wearing on this day. You don't have to own flag-themed outfits to look fabulous on this day, you just have to use the clothes you already have in these colors.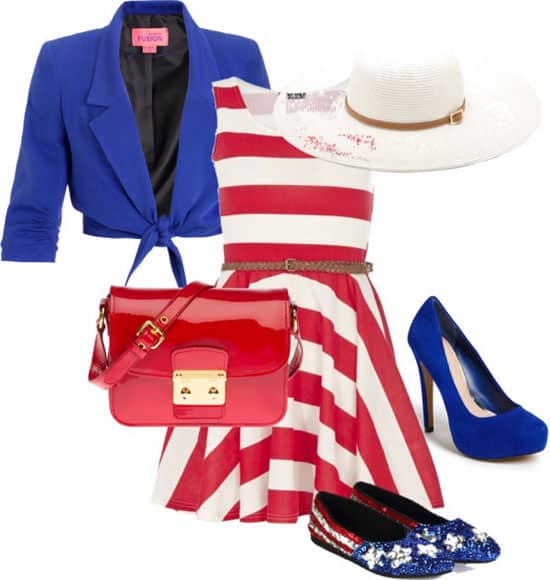 Not feeling like going to much into the American flag theme? Keep your outfit to the minimum by combining your white t-shirt and your denim shorts, but make sure you incorporate at least a flag hair accessory that will make a statement.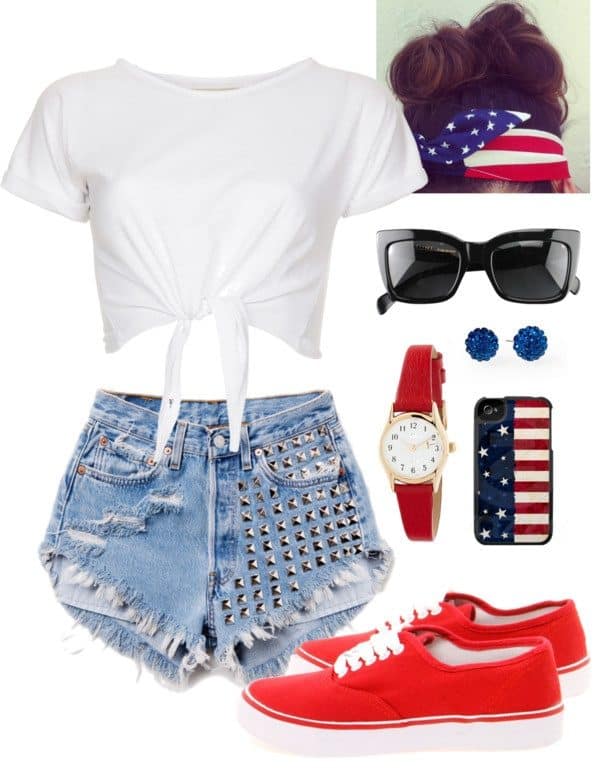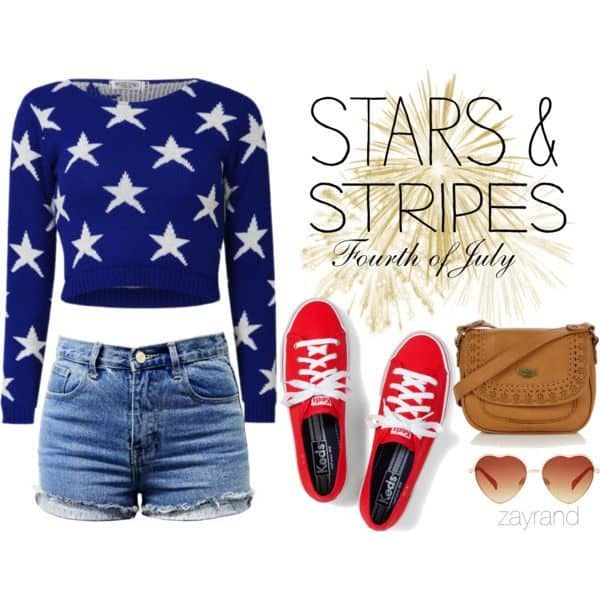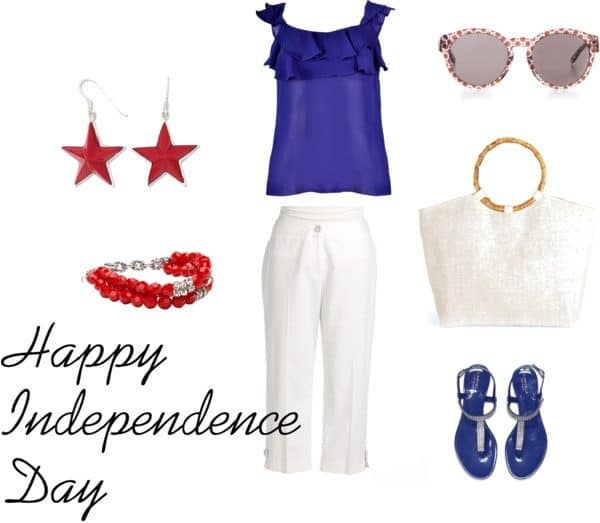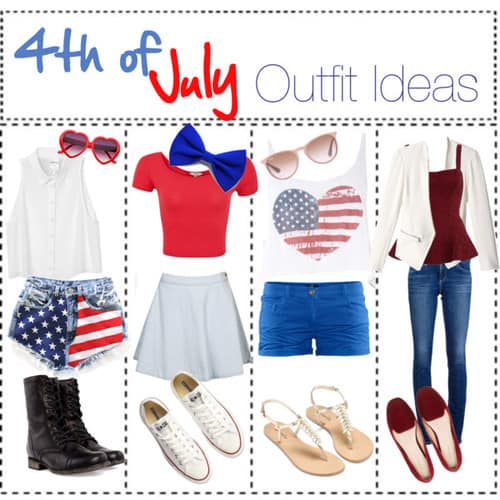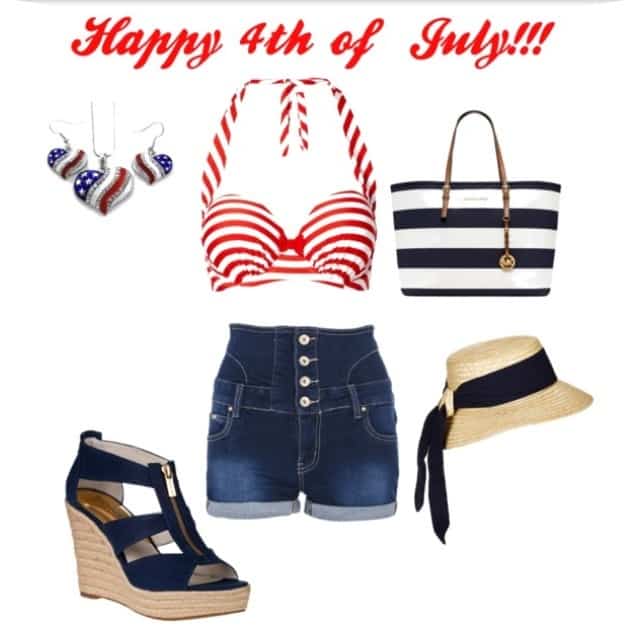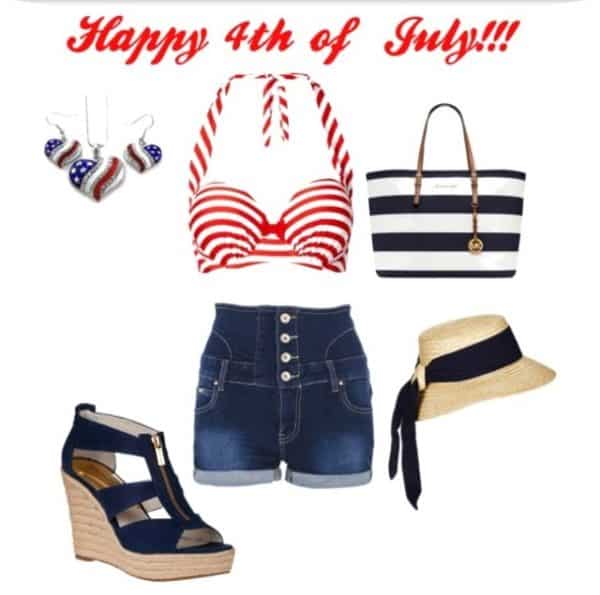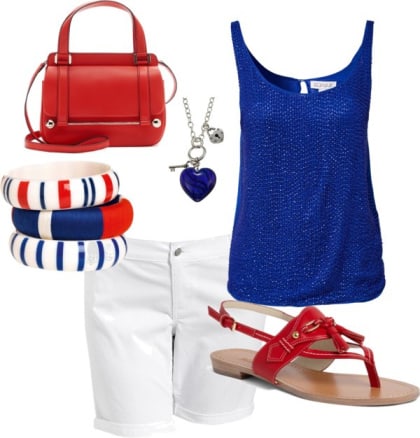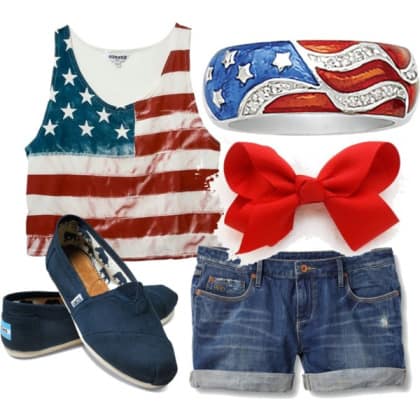 If you are looking for a classy outfit for a more formal occasion, then make a combination of white trousers, blue shirt and of course some red accessory which will give you festive vibes. I hope that we have lent you a hand and that you have some ideas on your mind what to wear on this big holiday!