Not a single summer can go without the nautical motifs and the nautical manicures are the ones I love the most during this time of the year. They are so summersih and are perfect for you if you are spending a lot of time sailing or on the beach. When you first think about these nails designs maybe you think that the main colors are the white, blue and red, but nowadays there are so many different ideas that involve other colors as well and that makes them so interesting and fun. Today I have gathered some stunning ideas that will grab your attention for sure, so don't miss them. You are going to enjoy looking at these Amazing Nautical Nails Designs That Scream Summer and recreate them all summer longs. I have got you covered for a pretty long time!
You can never get enough of more summer inspiration, so check out these stunning summer outfits that you are going to love and the sleek hairstyles that will make you look elegant and sophisticated this summer.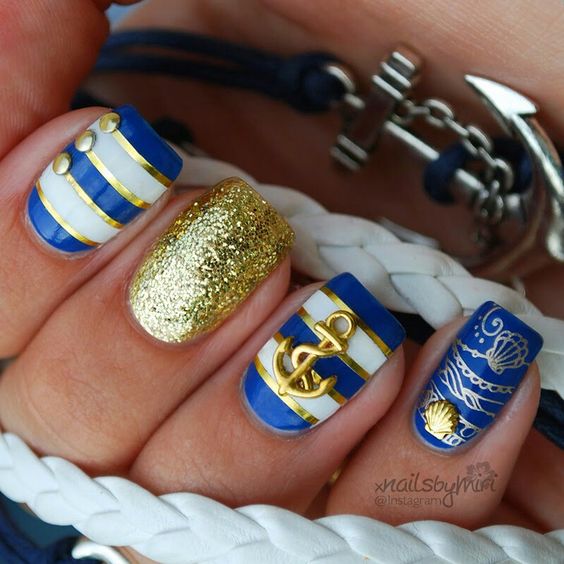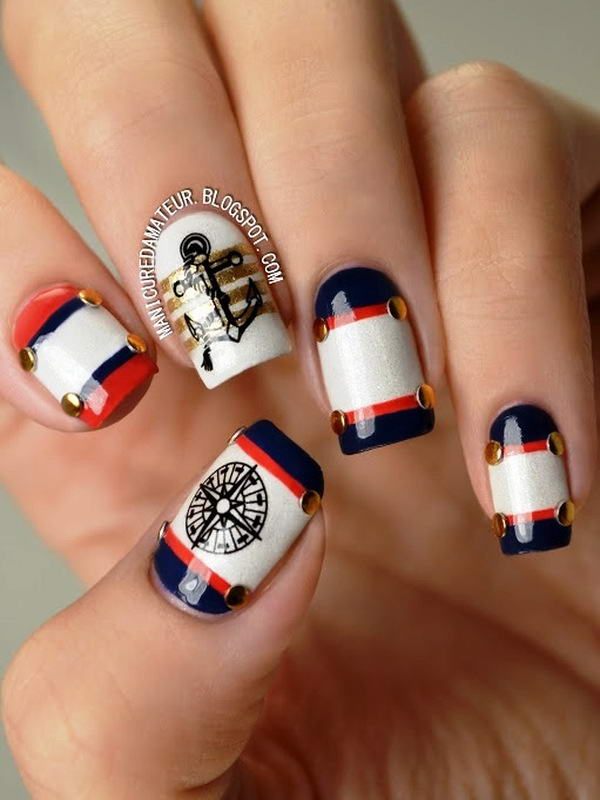 If you are a fan of the black color you will most certainly love do to these black and gold nails. They are going to look great on your tanned skin!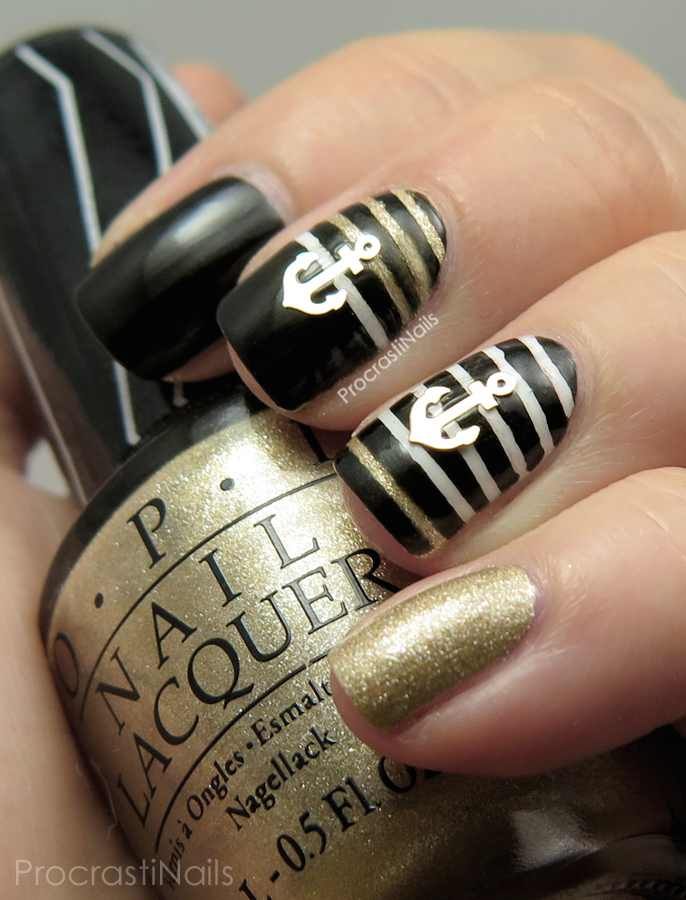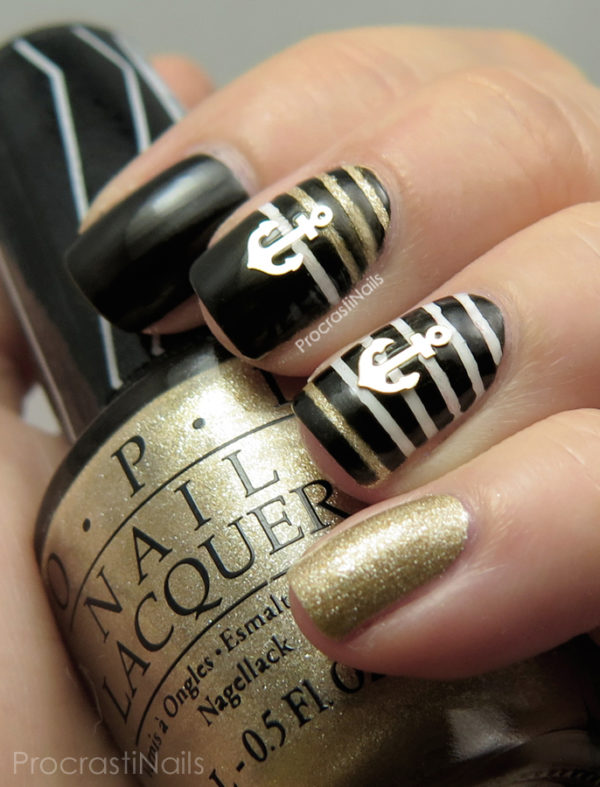 The nautical nails can be so playful and fun, and you can get a different designs and drawing on each nail. Go ahead and create lots of stripes, anchors, compasses, seashells, waves and everything else that comes to mind in just one manicure. Now is a good time to go for a mismatched manicure!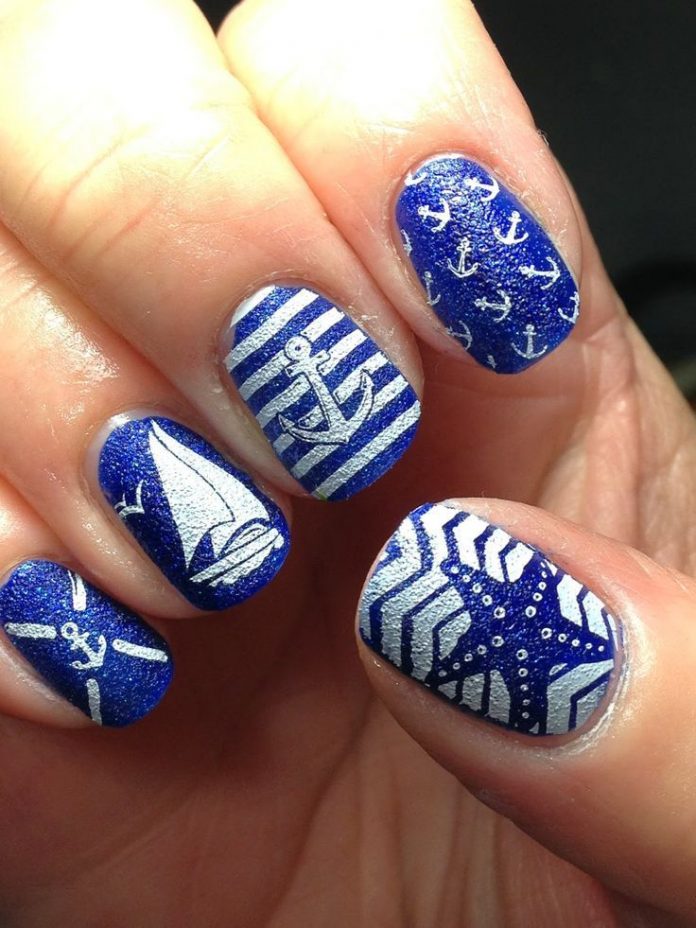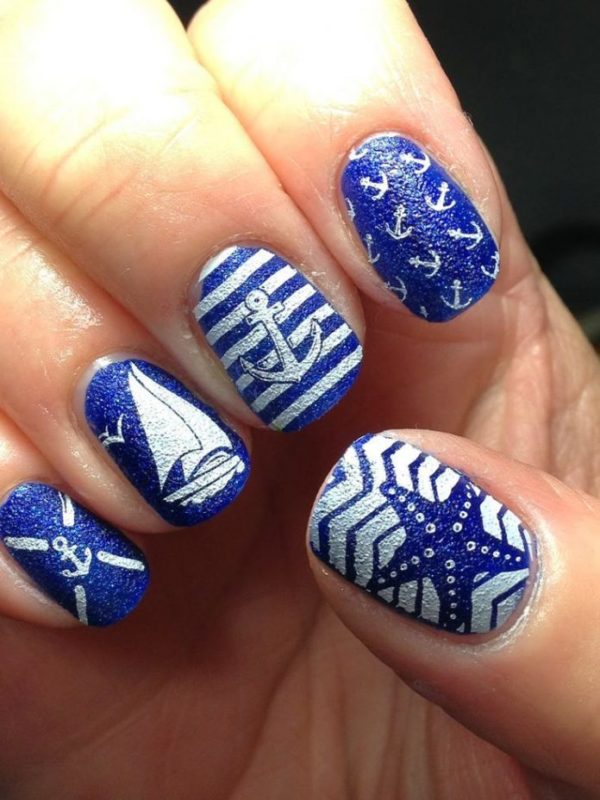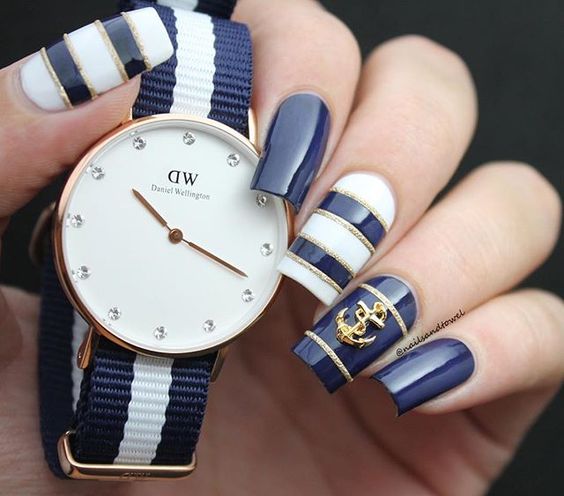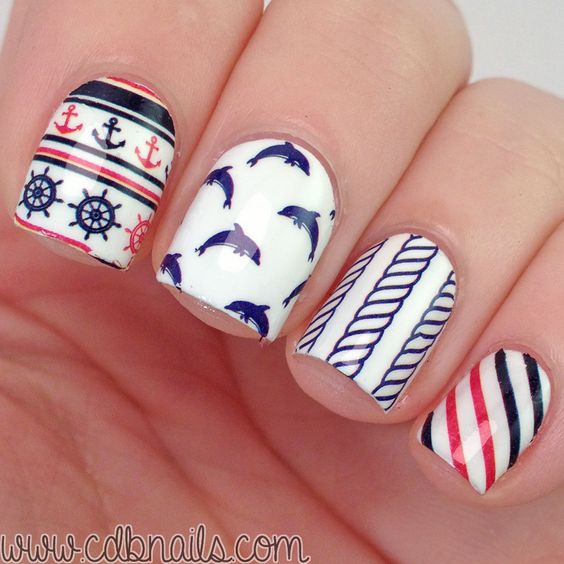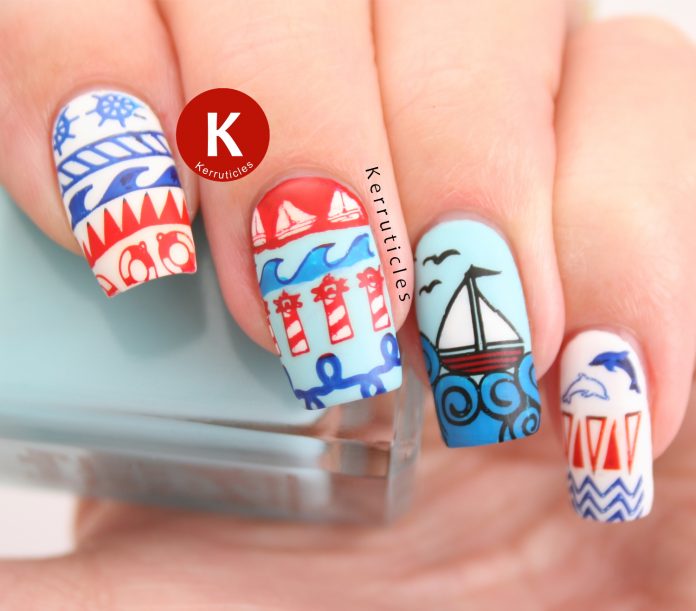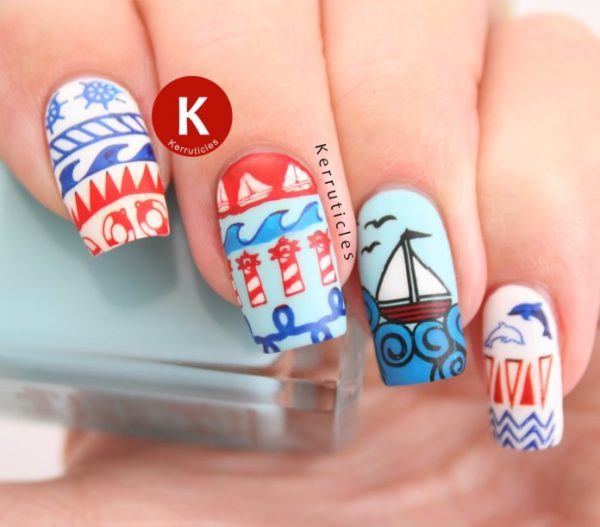 I can't tell whether I have a favorite designs cause all of them are different and unique in its own way. Each nautical manicure tells a different story. Do you love travelling during the summer months? You should seriously consider turning your nails designs into maps of desired destinations that you are about to visit!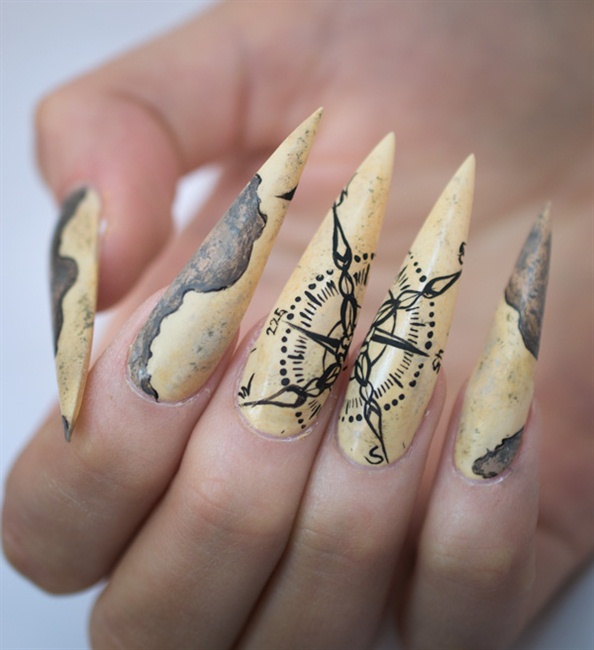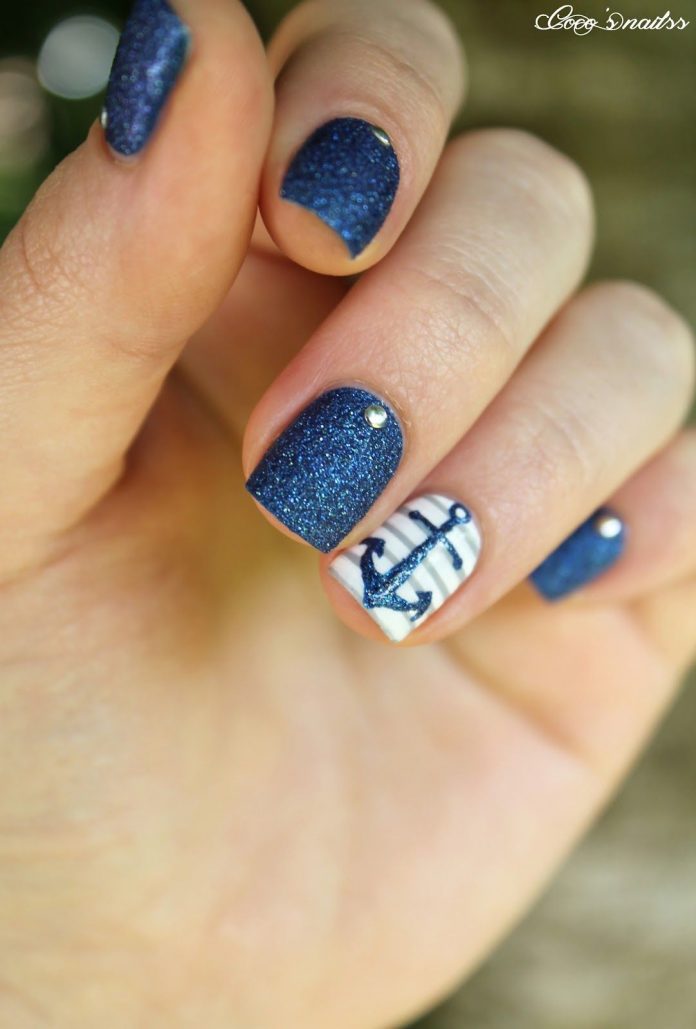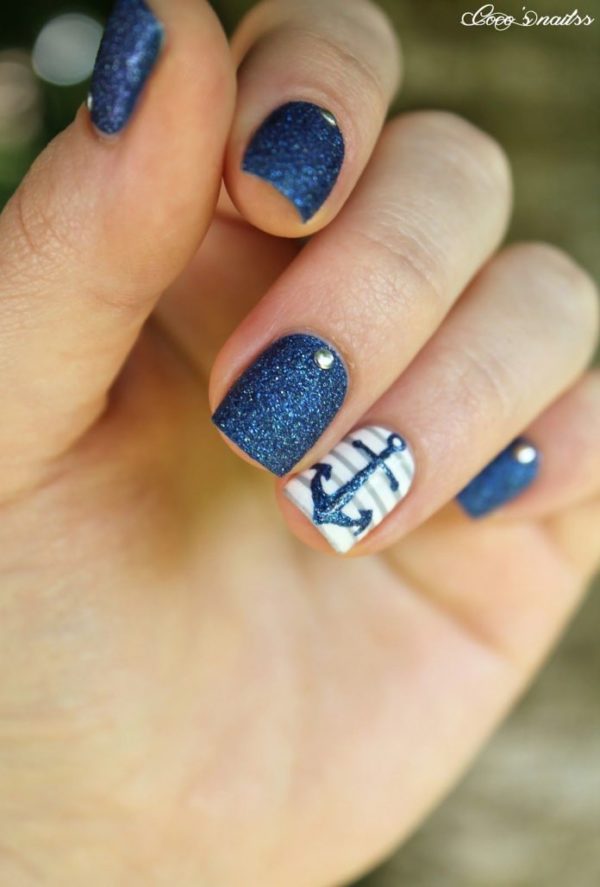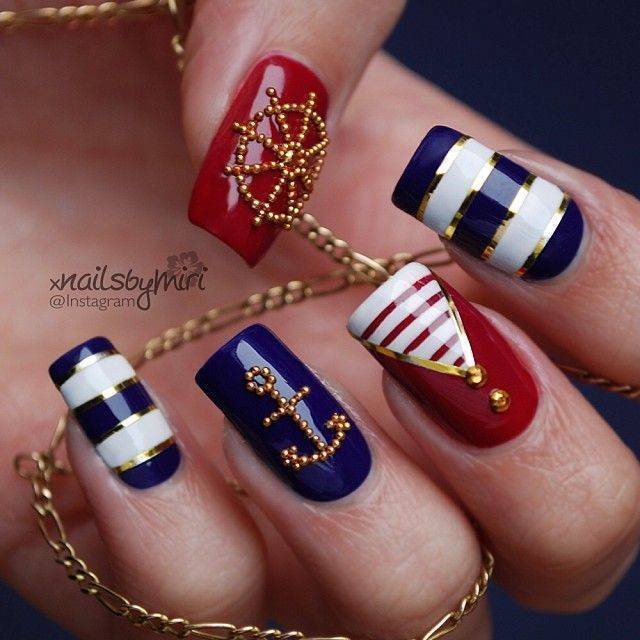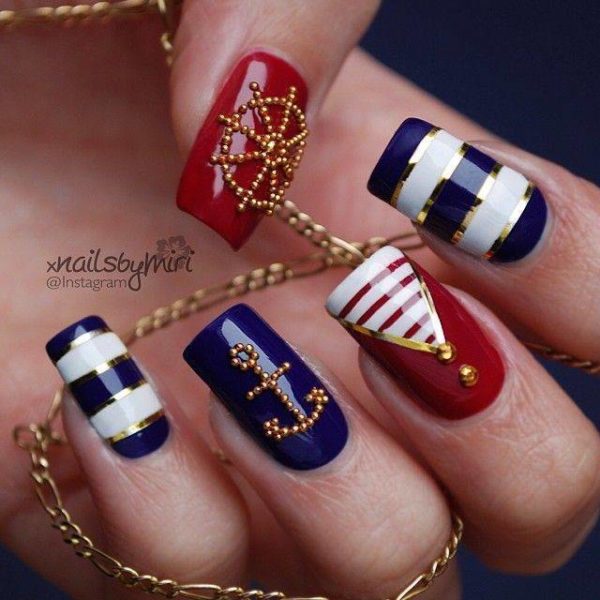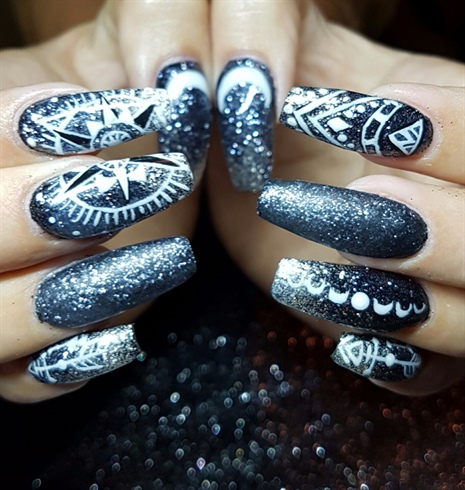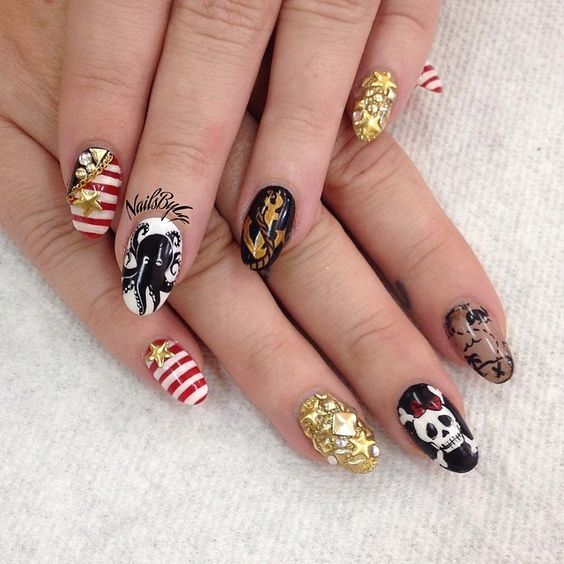 Here's a classic nautical manicure that never goes out of fashion. Some stripes, an anchor and dots are all you need to rock it!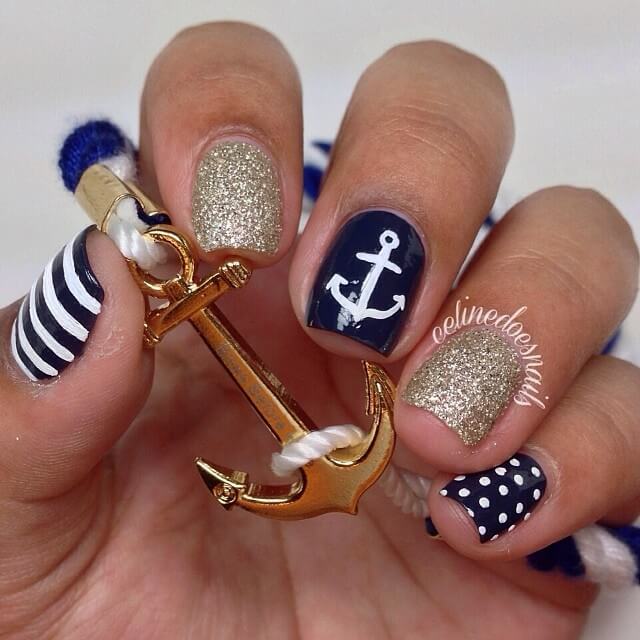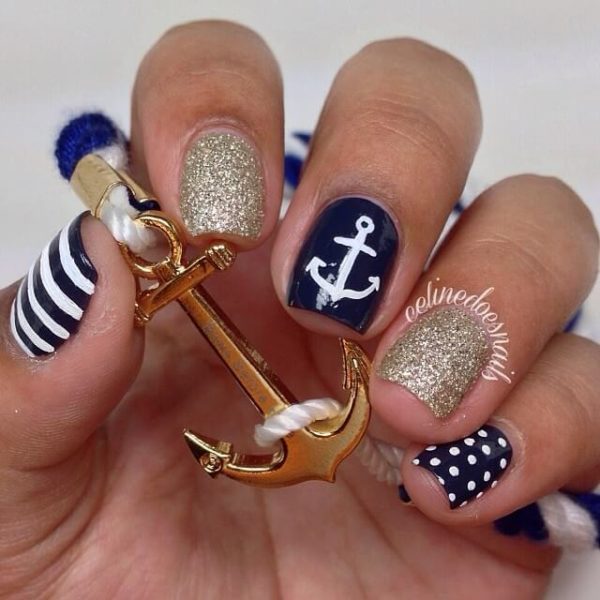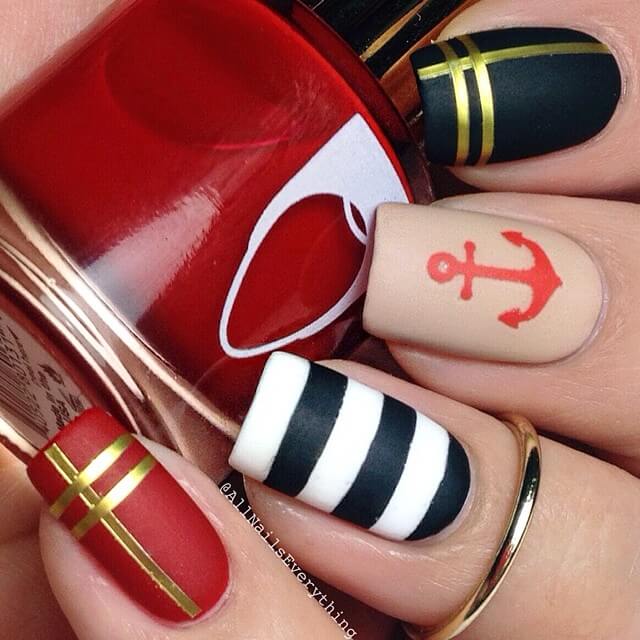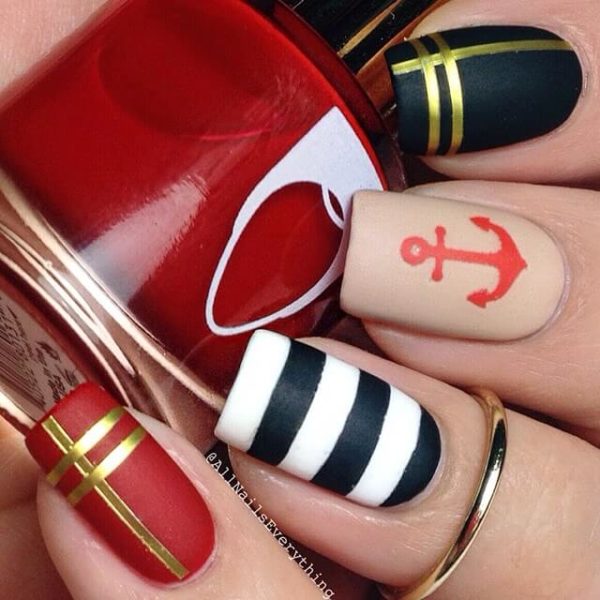 Are you looking for ways to combine other summer themes with the nautical one? Well, it turns out that this combo is win win! Don't you just love it?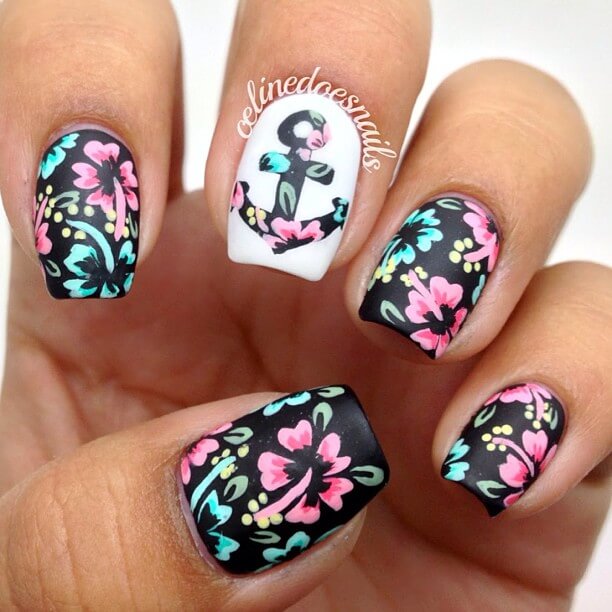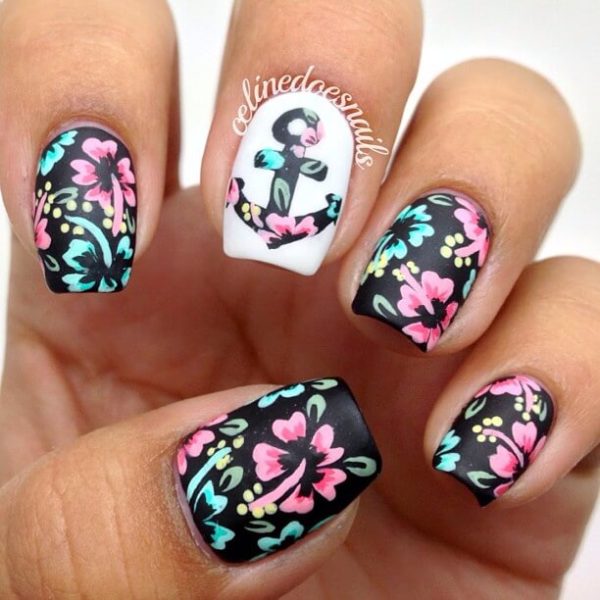 Have you already set your eyes on some of the designs that you saw here?