Are you counting days untill Halloween? We are more than a month away from the most exciting holiday of the season, and I have to admit that I have been obsessed with spooky ideas that may inspire me for my festive look. Do you already know what you are going to do with your Halloween costume, or you are just like me seeking some boost of inspiration? Well, I have got some great news for you! If you scroll down you will see a quick guide to your spooky Halloween look including makeup looks, hairstyles and some wonderful manicure ideas. So what are you waiting for?
Halloween Makeup
Halloween makeup definitely requires some skills and attention. If you have decided to do it on your own I have to warn you that you should give it a try a few days before Hallooween. In this way you will clearly know how much time you need to do it, whether you need to change makeup products and whether you need some more practice in order to get the desired look.
These are my favorite Halloween makeup looks and I'm having a hard time picking a favorite. What's the look that you would love to recreate? Is the zombie on your mind or you would prefer to recreate the nun makeup?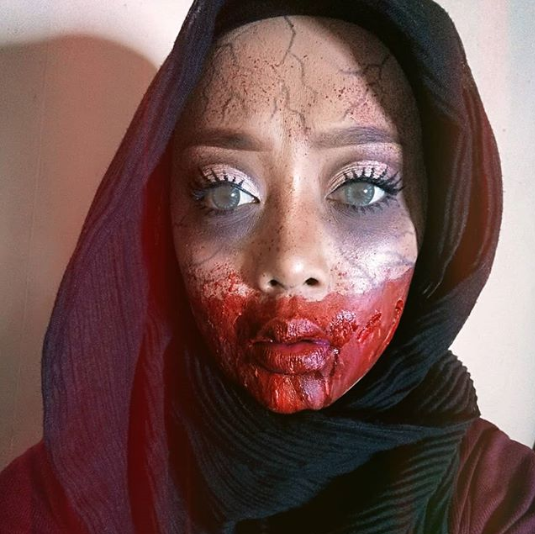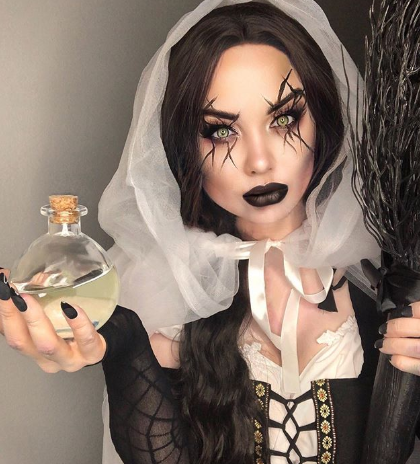 Keep in mind to get plenty of different brushes when you are doing your Halloween makeup since you will have to do plenty of shading and other tricks.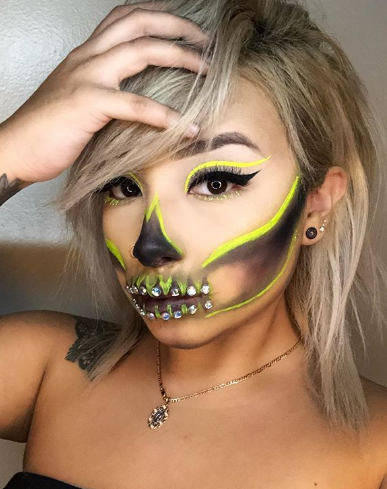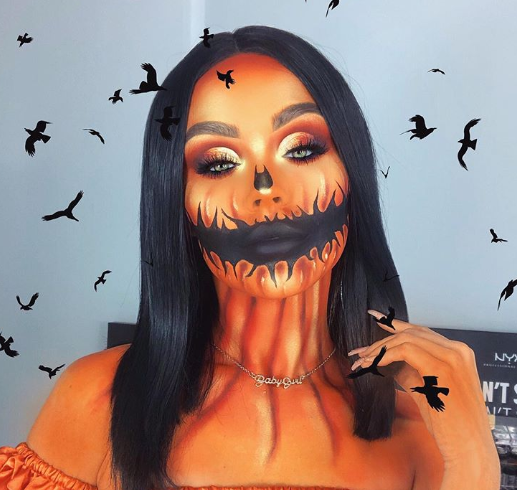 Don't you think that this cross wound on the forehead of the nun looks super realistics? It's already turning my somach upside down. I can't think how it's going to make me feel if I see it face to face on Halloween!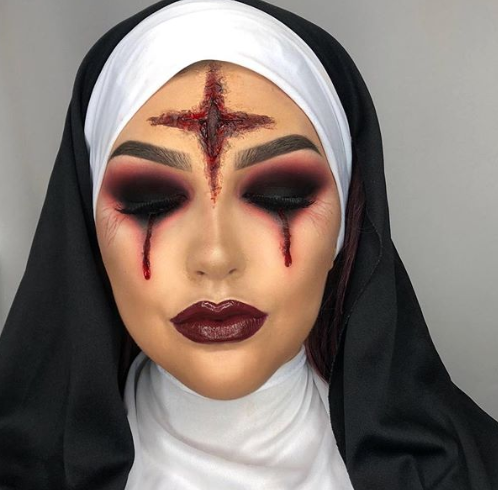 Hairstyles
Yes, your hair requires some attention as well if you want to get a polished look for the holiday. You should think about getting some hair accessories that will complement your costume. If you start thinking now in that direction, you may have enough time to order the ones you like from the internet or you can always go shopping and even give them a try. Are you bold enough to dye your hair? You don't have to commit to it fully because you can always use washable sprays that will last you just for the occasion. Hair accessories and sprays will definitely help you get a memorable look, so take them seriously in consideration!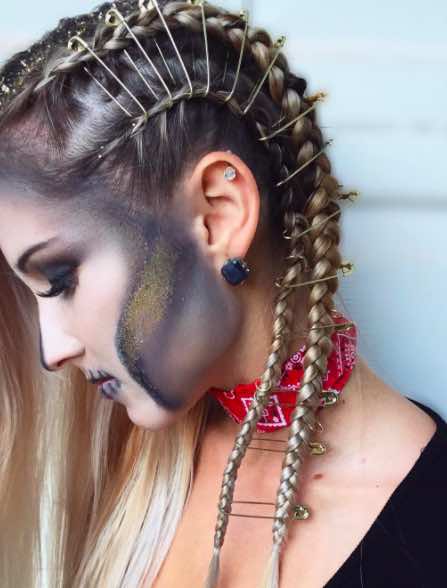 The bow hairstyle is going to match perfectly well with some cat makeup, so think about it and find step by step tutorials on the internet that will help you recreate it with ease.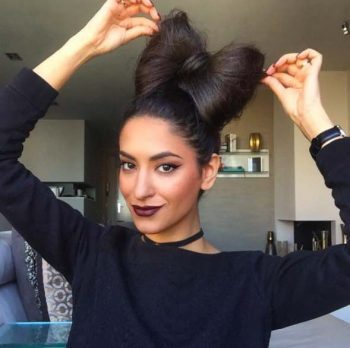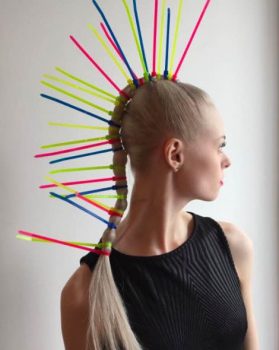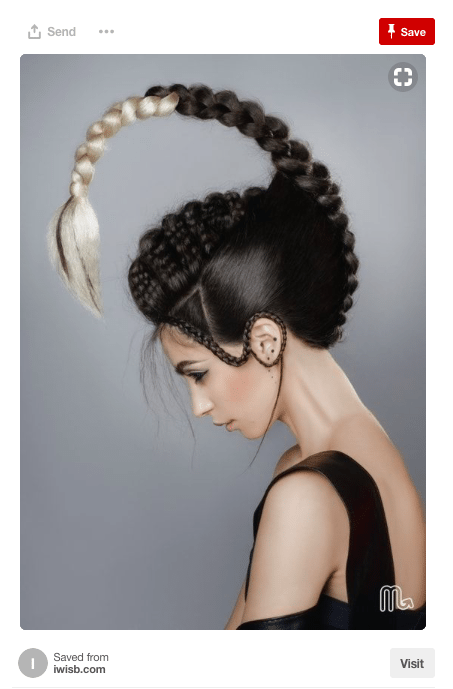 If you want to look ghostly white this Halloween you are surely going to need some white spray that you have to apply on your hair. These branches and dries leaves are making the look even more scary, so don't skip them for anything in this world.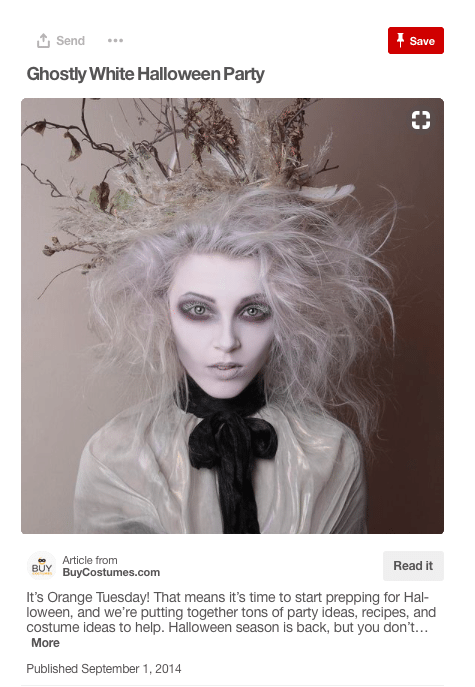 Halloween Manicure Ideas
Nails are not an excpetion either when it comes to a complete Halloween look. The ideas are endless, all you have to do is make a pick, grab some nail polishes and get down to work. Think about your costume and the nails design that will go well with your whole look. If your look is bold and dramatic you should think about minimalist nails because I bet that you won't want to overdo it and vice versa. A minimal costume requires a bold manicure.
Are you good at drawing? If yes, you would probably go ahead and make some outstanding scary drawings that will get everyone's attention.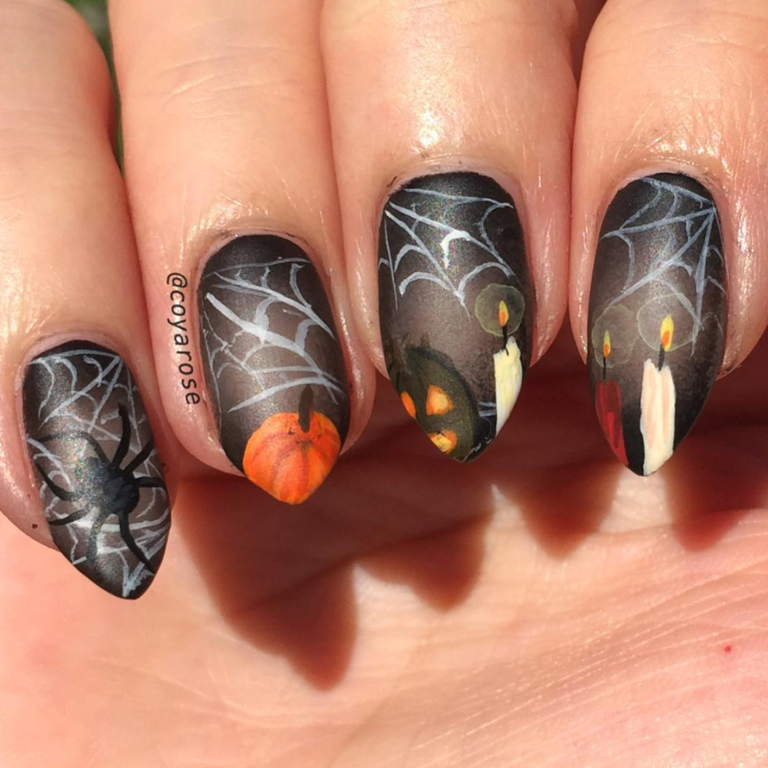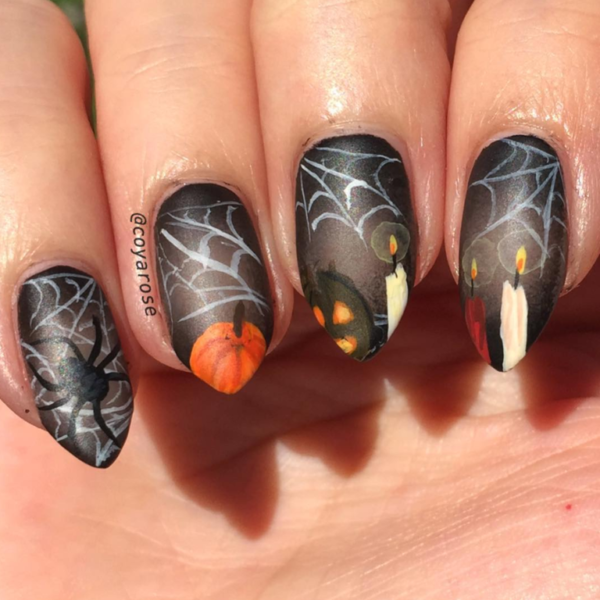 The coffin nail shape is so popular among women, and now you can draw some coffins on your nails too. I love how minimalist and yet scary this design is.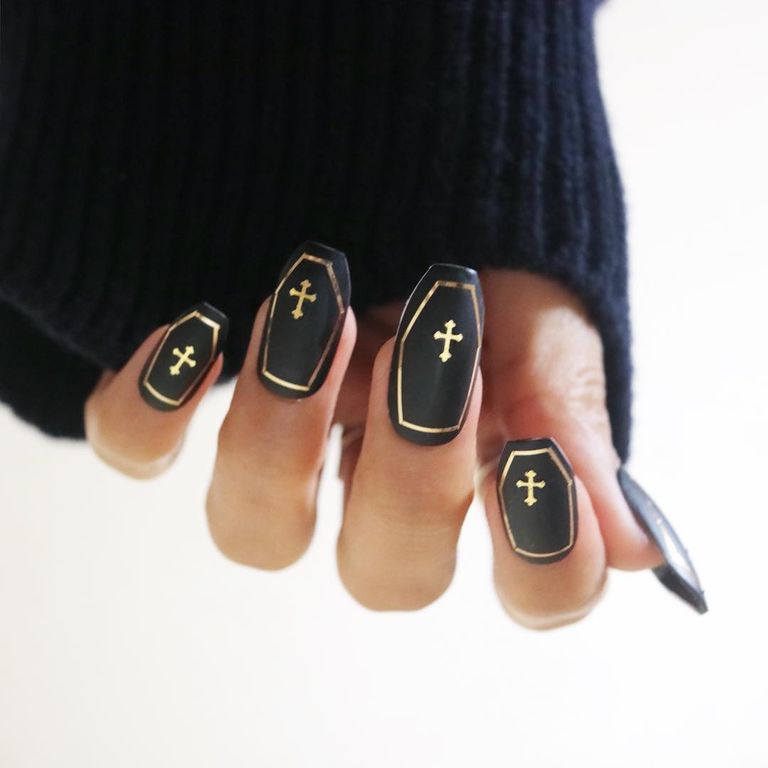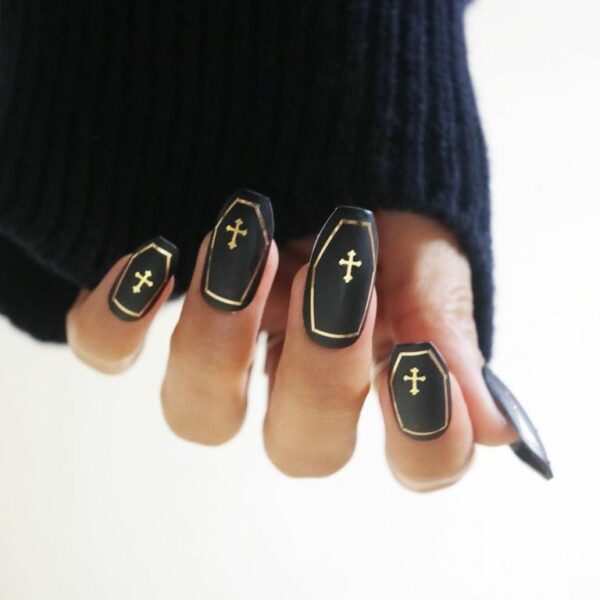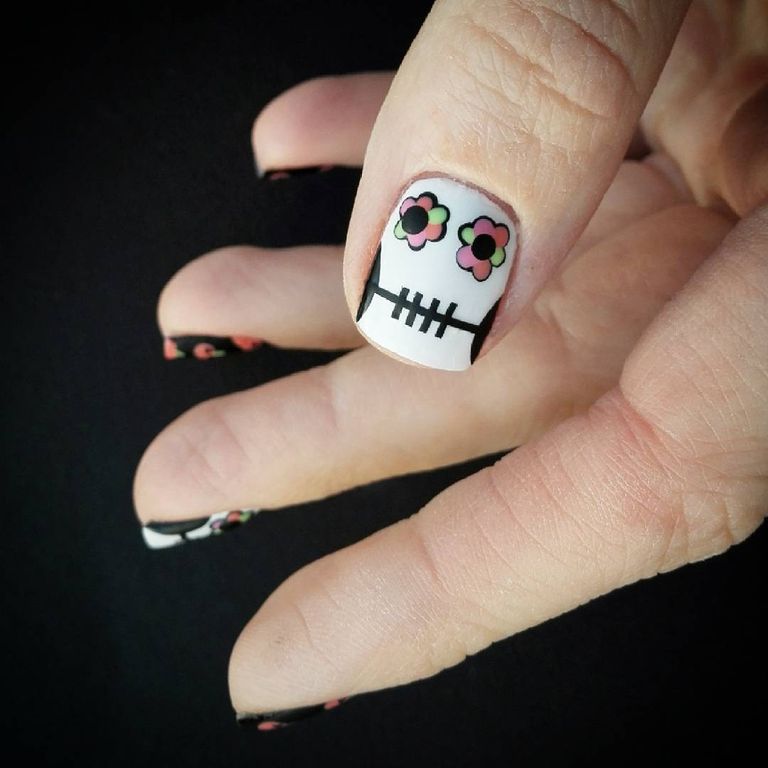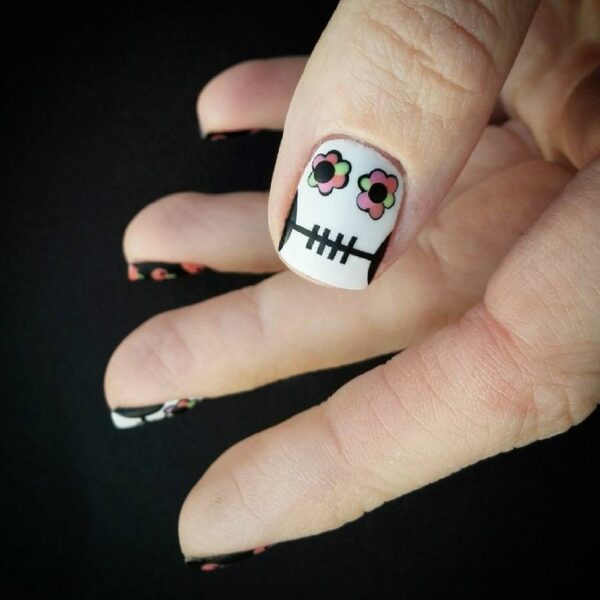 What do you say about these scary but cute cats? They are not hard to recreate and don't require any special skills, so save the photo in case you need it!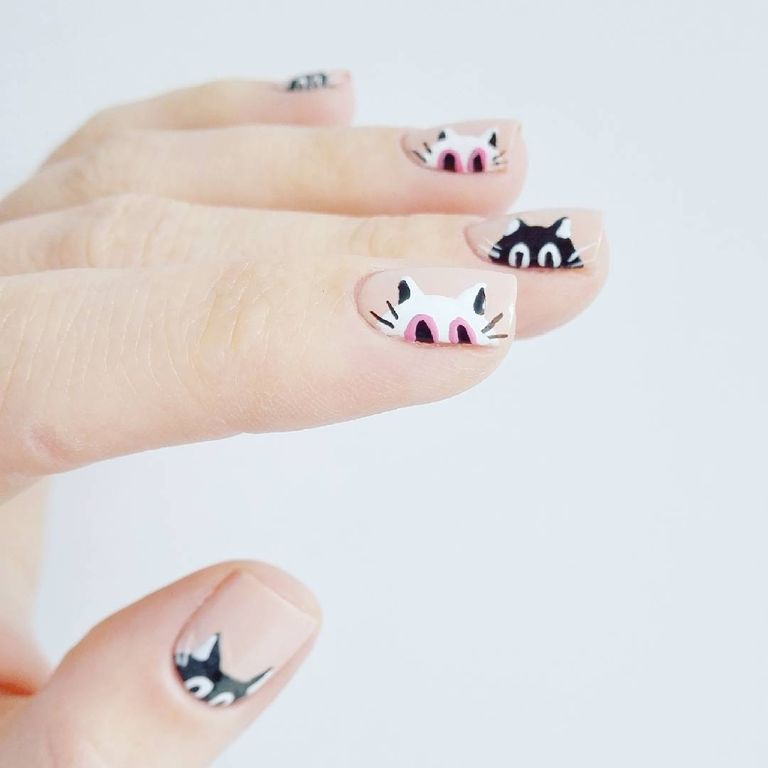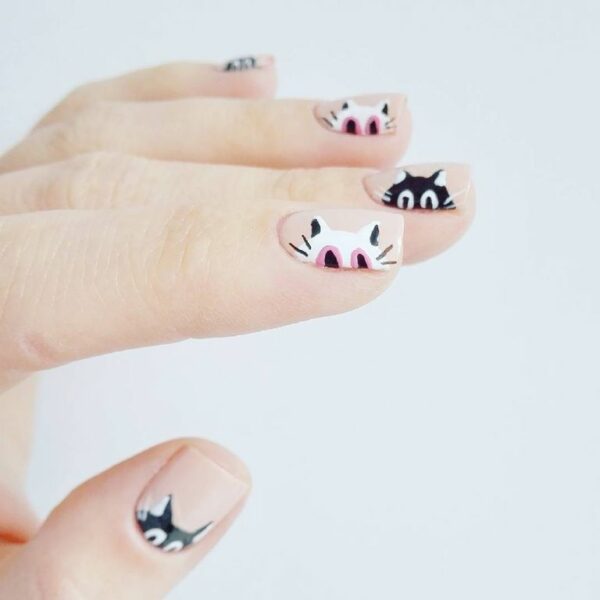 Getting an appointment at your nail's technician just before Halloween is a wonderful way to use some professional skills in your advantage. Ask for a Halloween manicure and make everybody say wow when they spot your mani!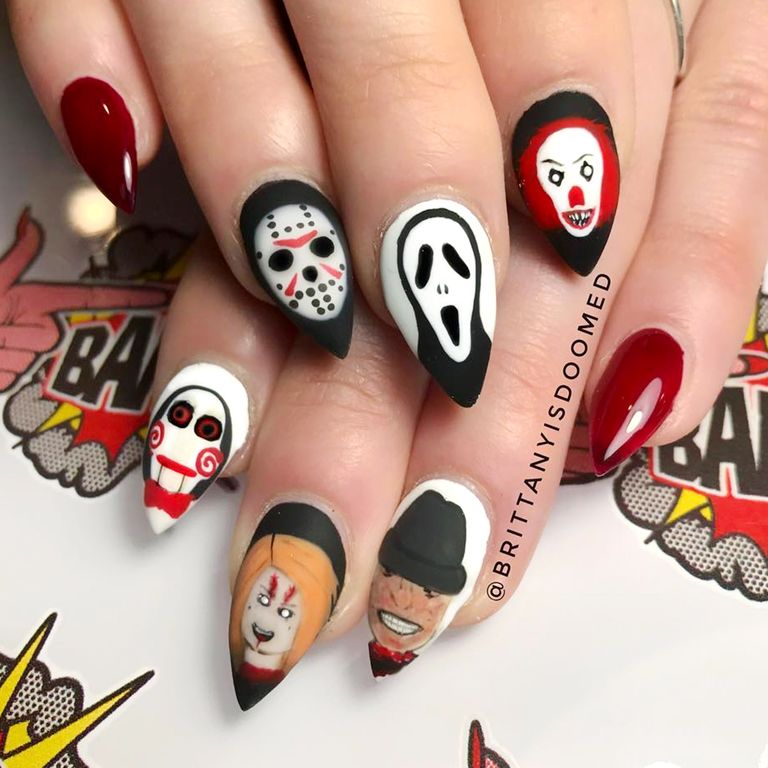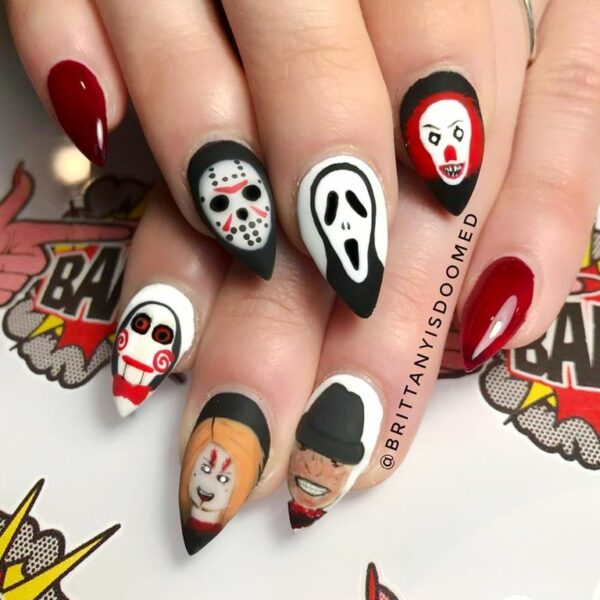 Closure
All you have to do is to pick a makeup, hair and manicure look and you are all set for Halloween. It has never been easier to get a polished look from head to toe if it wasn't for these quick guides that are simply amazing. Have you managed to make your picks? I'd love to hear from you, so don't hesitate to keep me posted in the comments below. I hope that you are going to have lots of fun on Halloween and that you are going to enjoy your complete look fully.