The official start of fall will be just in a couple of days, and when I think of fall I immediately think of Halloween as the most exciting holiday of the season. I bet that all of you are looking forward to some interesting Halloween costumes that you are going to make in order to fascinate/scare/laugh the people around you. This is the time of the year when you should express your creativity and come up with something pretty fun. If nothing comes to mind yet, we are here to inspire you and give you some wonderful ideas. These ideas will make everyone say WOW for sure!
Whether you are looking for some last-minute costume ideas, Halloween makeup, Halloween hairstyles, and much more, make sure you stay tuned with us and keep in track with the upcoming trends. There are so many ways to be creative for Halloween. Are you already thinking about your costume or your kid's costume? Scroll down through the photos and see the best Halloween costumes ever.
Couples Costumes
Don't you find the couples who are always dressing up in a couples costume for Halloween very amusing? I think they are the coolest couples ever. They have always managed to grab my attention on every single Halloween party, and my eyes are following them in every single one of their moves.
Coming up with a costume that both you and your partner will like can be somehow tricky. I bet that girls are constantly having a hard time persuading their boyfriends to have a mutual Halloween costume, but that's not impossible after all. Think about the things your partner likes, to make the possibility of them saying yes to you more probable. Maybe the ideas below will inspire you and help you decide on a costume that you will both love.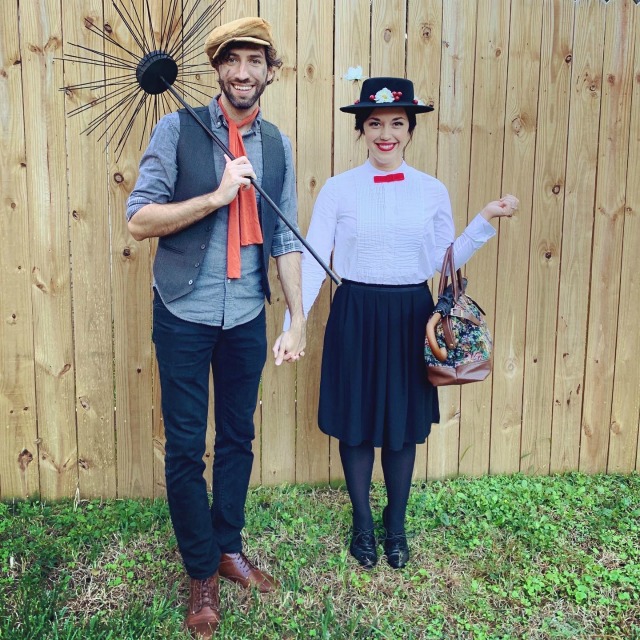 Don't you think that this Oreo costume is really spectacular? And it doesn't require much hard work, which is very important if you are running late!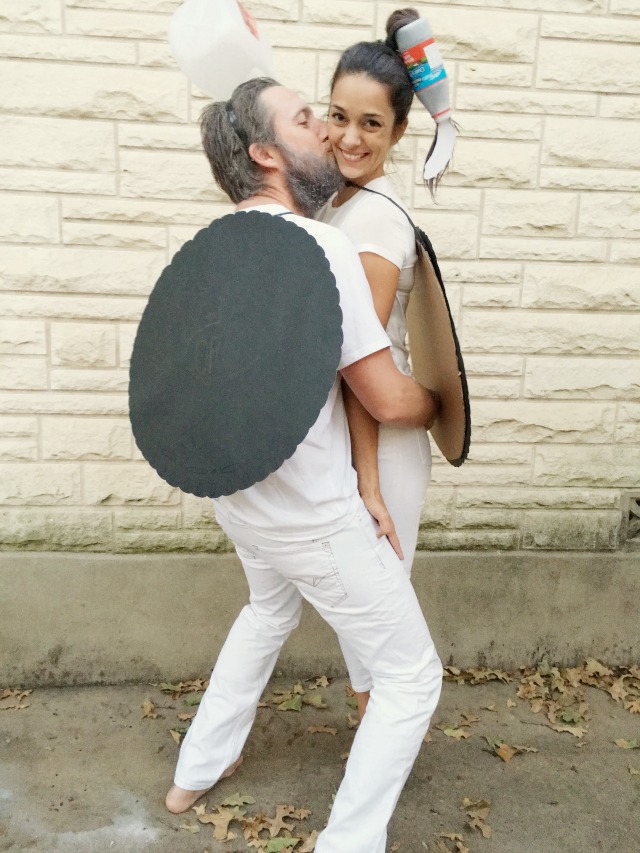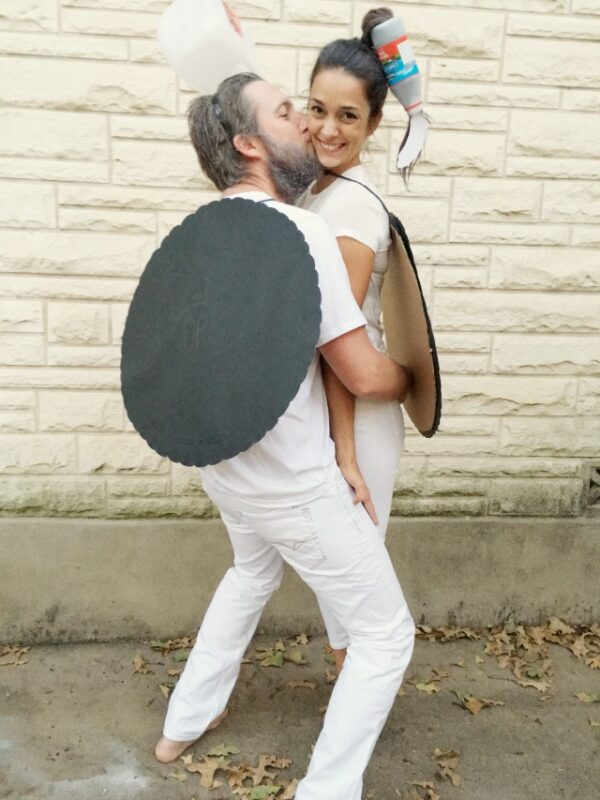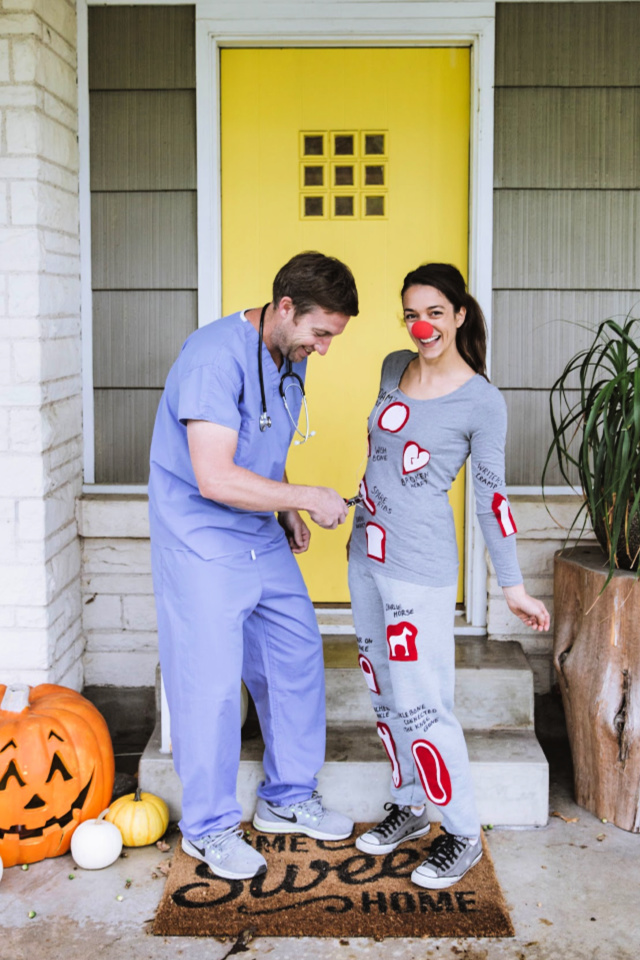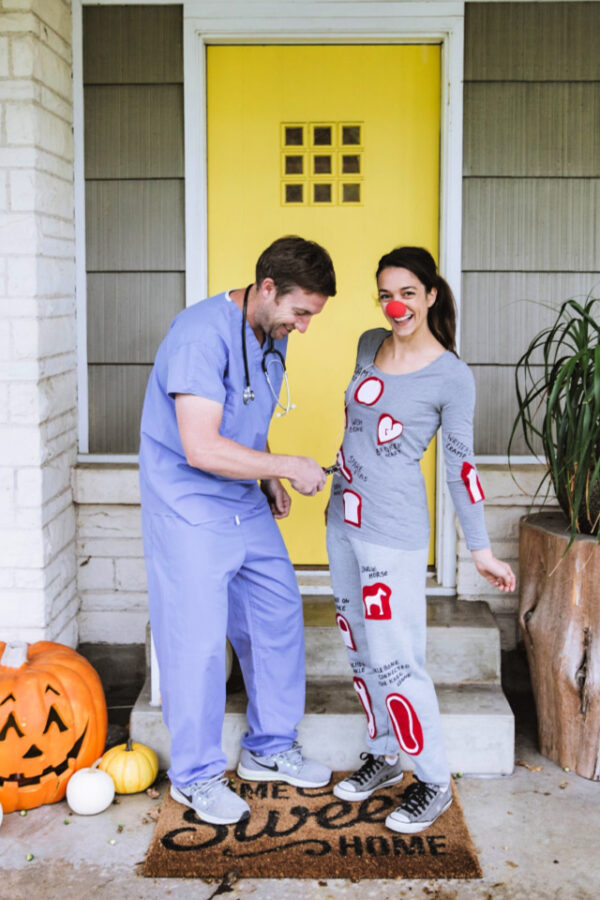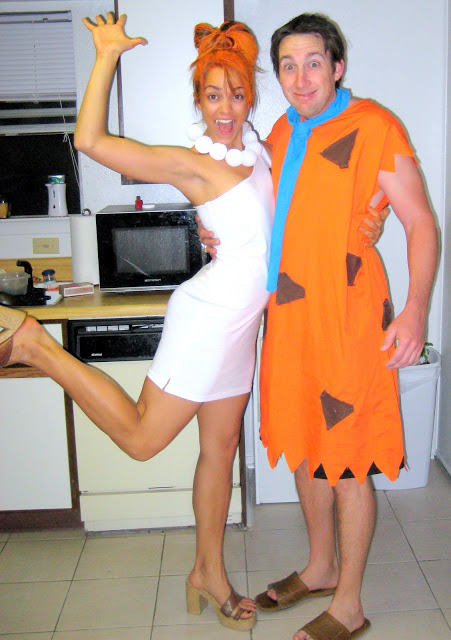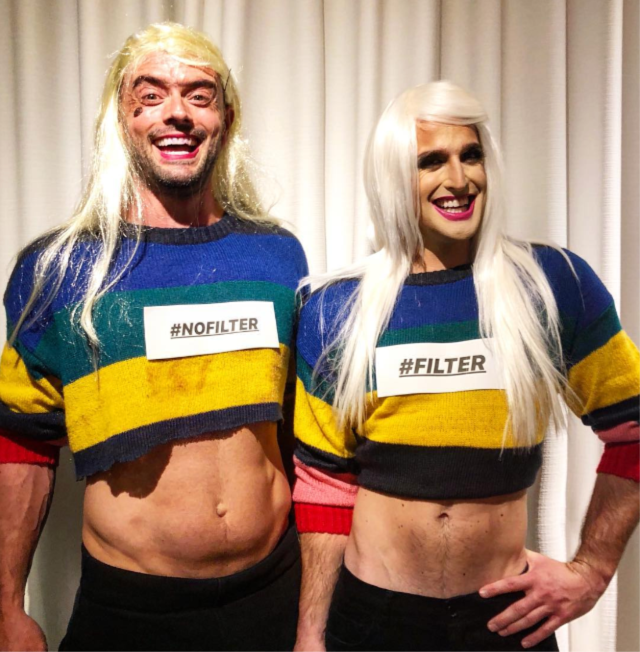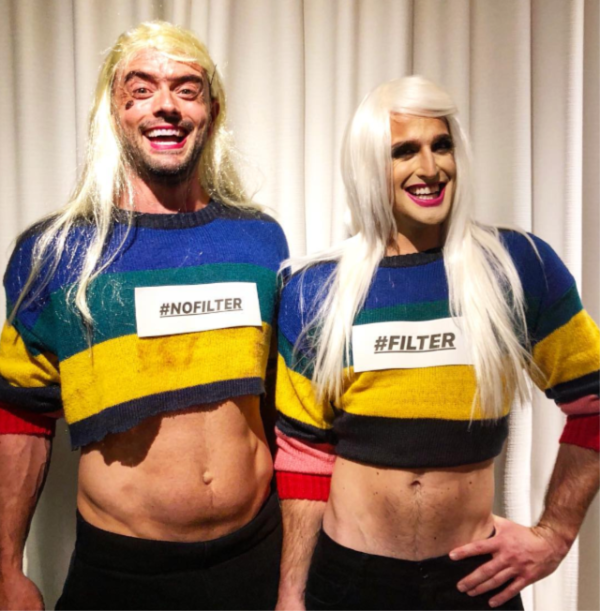 Kids Costumes
Well, let's admit it – kids are always the most excited for Halloween, so it's a pity not to make a fabulous costume for them this year. These cool Halloween costumes for kids are pretty amazing, so you can take a look at them together, talk about the things that they like and things that they don't like and you come up with the right costume that will make their dreams come true.
Have they always wanted to be dragoons, donuts, jellyfish, or skeletons? Do they have something else on their mind? You have enough time to consider different ideas and get down to work to make the best homemade Halloween costume ever, or head to the stores if you don't feel much into DIY projects lately.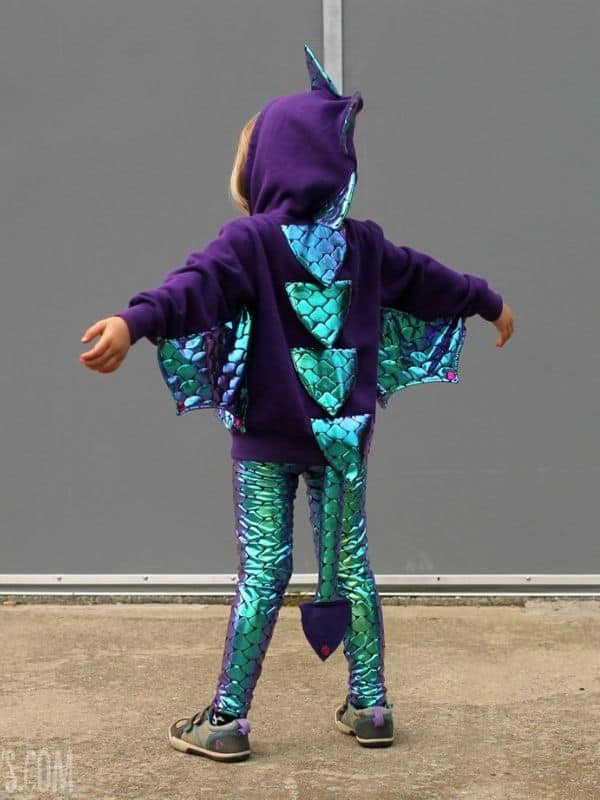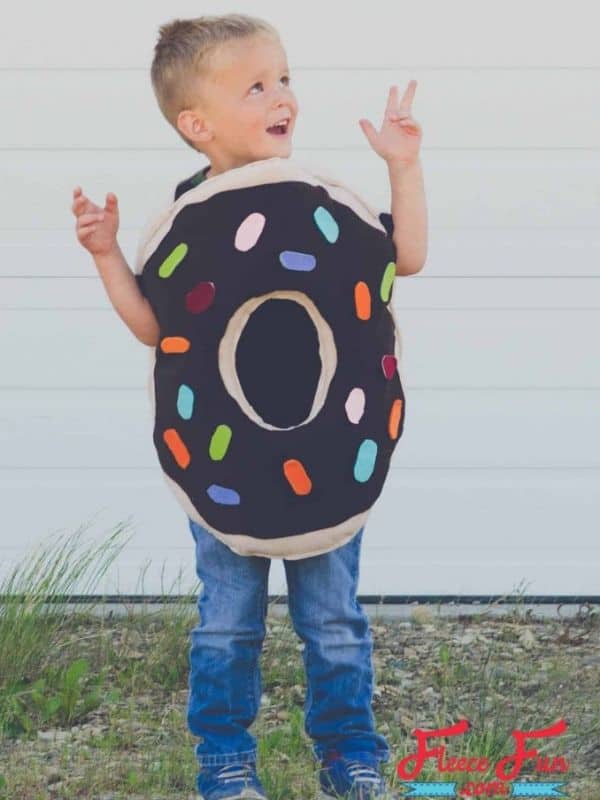 Some of the costume don't even require sewing. Just click on the links under each photo to insepct them more closely. If you are in the mood for a quick DIY project, get some black clothing pieces and a white paint to make this skeleton costumes in an instance.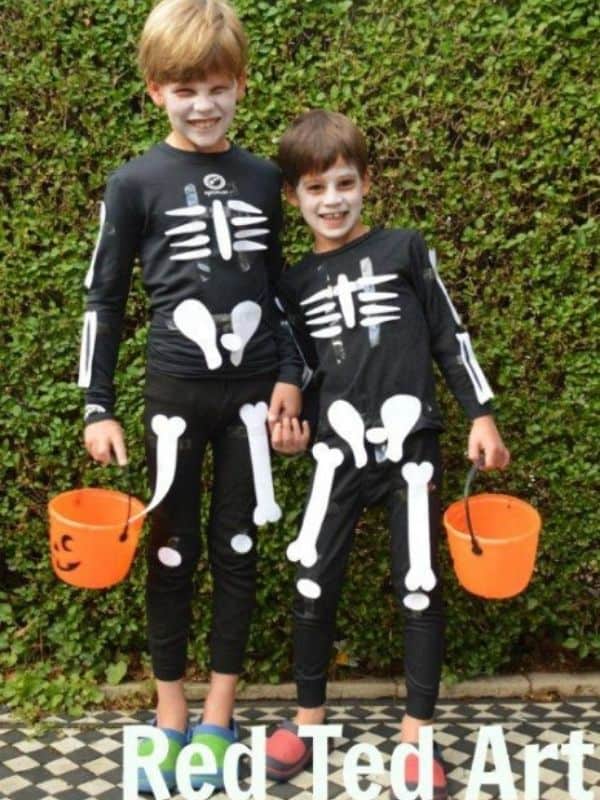 Adults Costumes
If you are making a decision on an adult costume, this means that you have the easiest task ever since you don't have to make people like the costume or persuade them to wear them like in the couple's or kids' costumes. Take into consideration your preferences and the things that have amazed you lately the most and recreate that costume. These last minutes costumes are more than amazing. Take a look at your closet and find matching clothes. Then, grab the makeup palette and put some effort if you like to get the perfect look.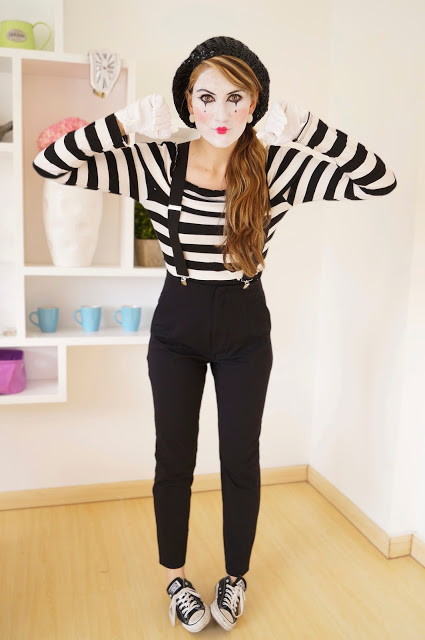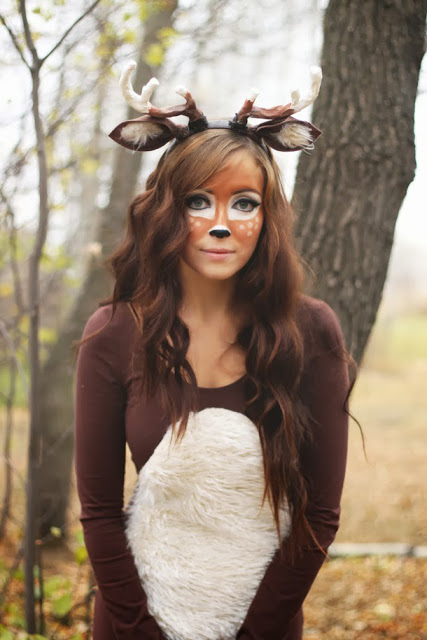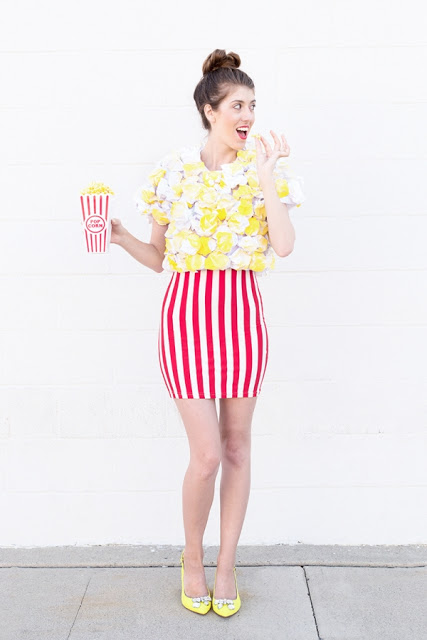 Closure
You have more than a month to get your Halloween costumes ready, so it's always the best to start on time. When you are in a rush you won't enjoy the process of making them, so take things slowly, one at a time. If your costume requires a matching makeup, I advise you to give it a try a few days before the holiday and give it a little bit of practice. In this way, you will have mastered the look completely and you will be super satisfied with your costume when the day comes.
Are you looking for a couple's costume, kid's costume, or an adult's costume? Do you have already some ideas on mind? I hope that the photos above have boosted your imagination and that you are going to have fun. Halloween will get a completely different feeling when you do the costume on your own since you can proudly say that it's your work. But even if you decide to buy it, you are going to have the time of your lives as well. Get your costumes ready either way and trick or treat!