Halloween will be here soon and kids are the most excited about this holiday. They can't wait to finally put on the scary costumes they have been planning the whole year and make tricks to their friends and family. If you have kids you are probably reading this article cause they are making you to come up with outstanding hairstyles that will put them in the center of attention. This is why I decided to lend you a hand and share with you some interesting ideas that can be of a great help. These Spooky Halloween Hairstyles That Your Kids Are Going To Love are definitely the best ones on the internet. Don't miss to see the Halloween makeup ideas that will get you inspired too and check out the Halloween manicure tutorials as well!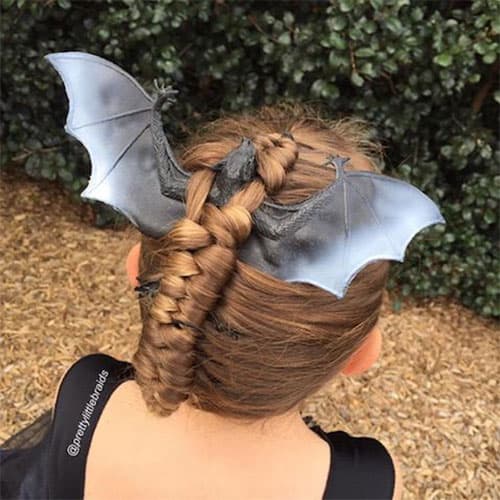 Your daughter will love this bat hairstyle for sure. Have a close look at it and see how to make it and make your girl happy this Halloween!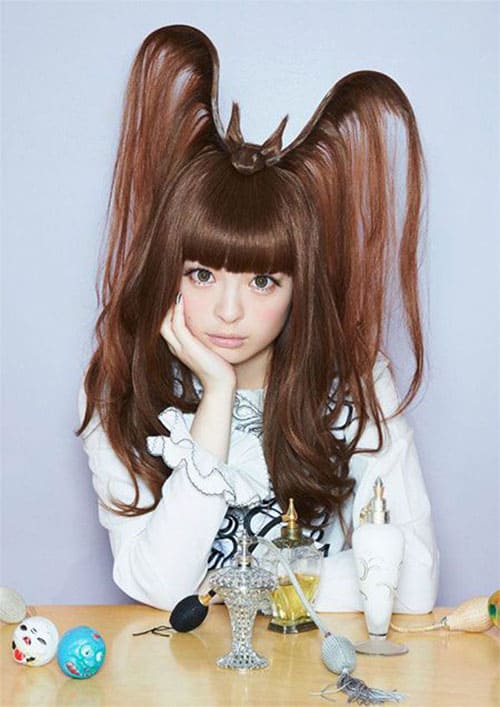 Sometimes you don't need much to give your hair a spooky vibe. Get two skeleton hands and insert them in your hair and make it look as somebody has grabbed it from within your hand!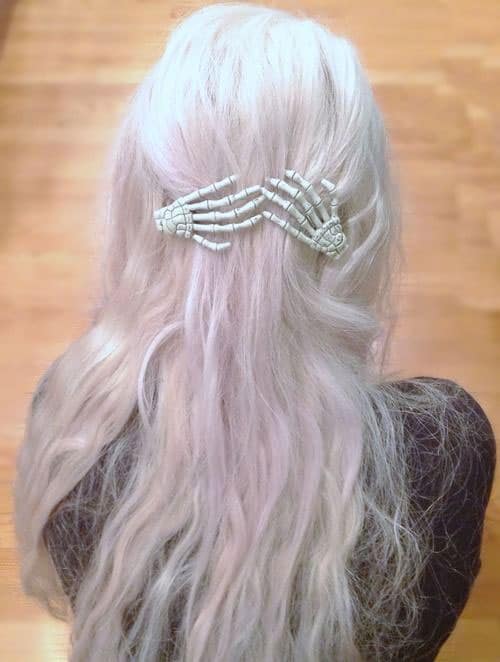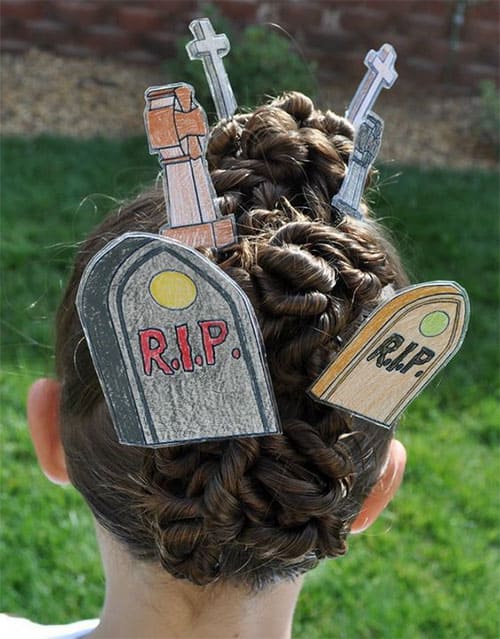 If you are a fan of spiders and you want to scare people away with them make a web in your hair and insert a few spiders. This is the perfect hairstyle for your kid if you are great with braids!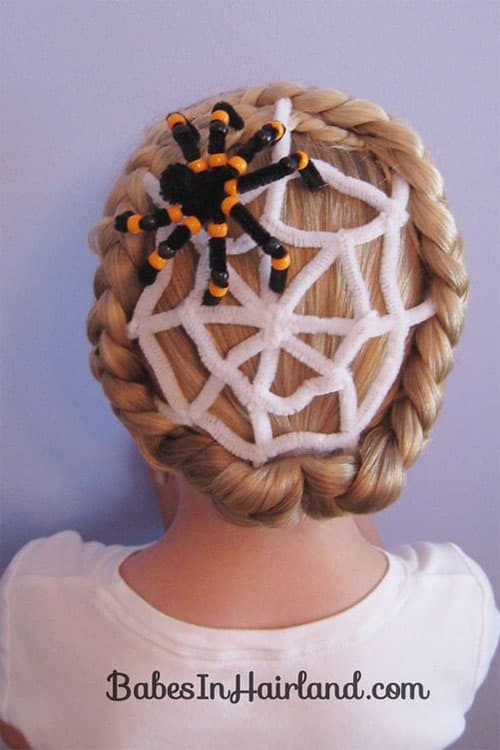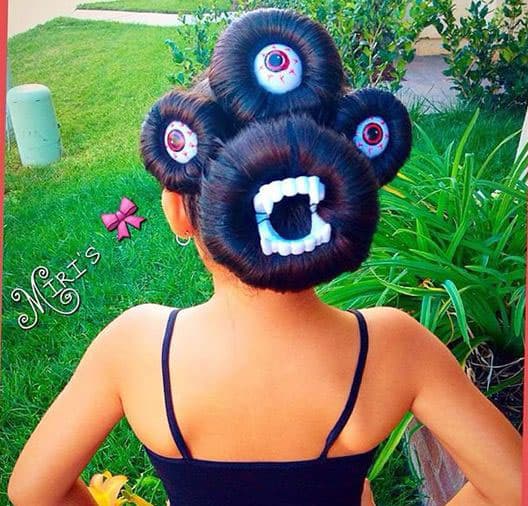 Boys are also interested in spooky hairstyles, so here's a quick way to get it done. Get a spray and paint it like in the photo below!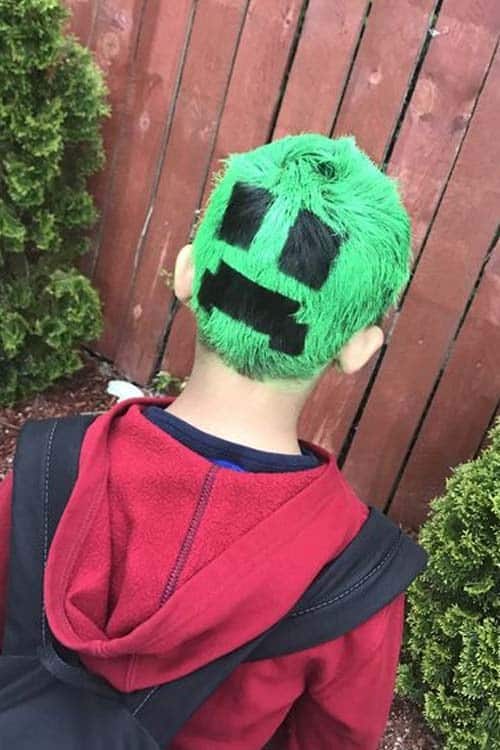 This is another amazing hairstyle for boys that is quick to make, so if you are running late here you have the perfect idea for you and your boys.
If you want some other quick hairstyle for this Halloween just get sticky eyes and attach them on your boy's hair. As quick, easy and simple as that!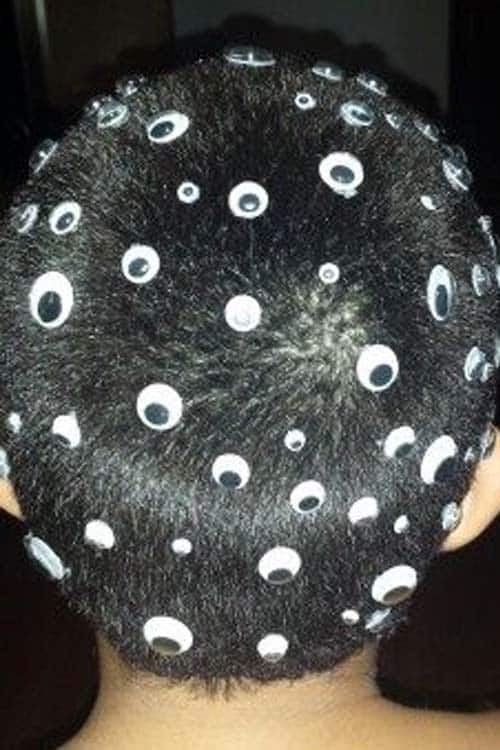 Put the hair of your daughter in a bun and make this scary octopus in just a few steps.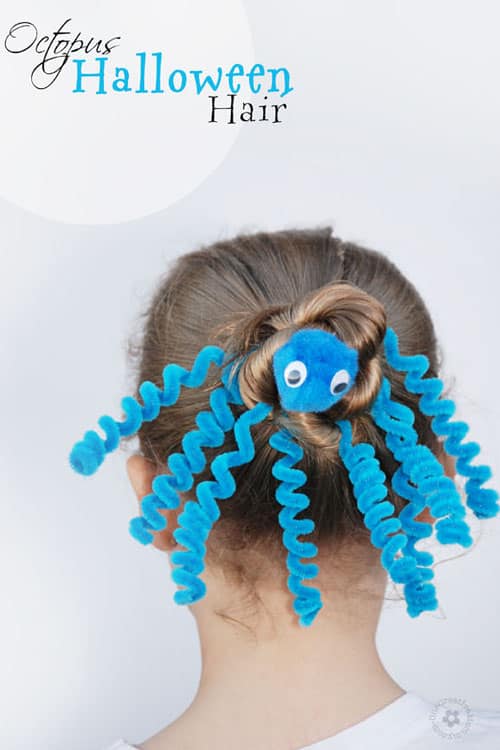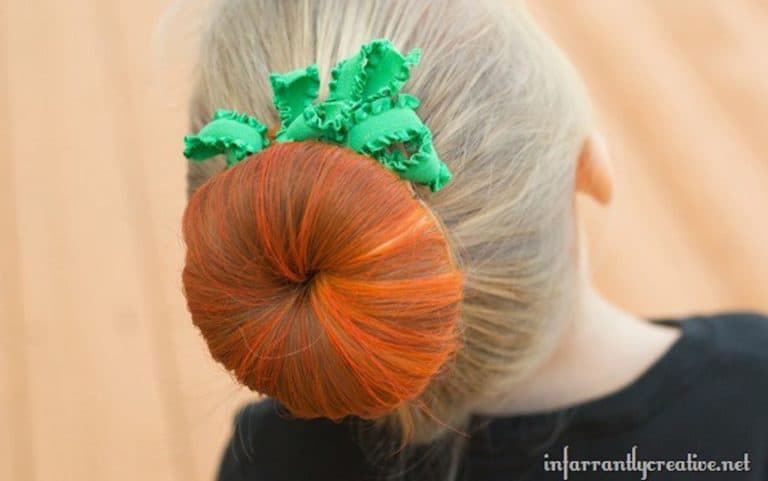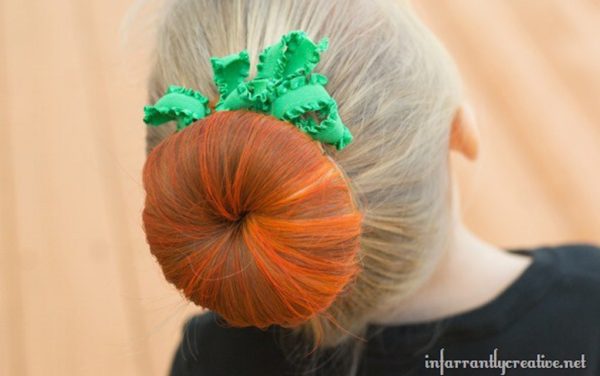 These hairstyles don't require much work. The ordinary hairstyle can be updated with a few things and can be turned into a scary hairstyle with ease. Can you already notice how this spider hair is achieved?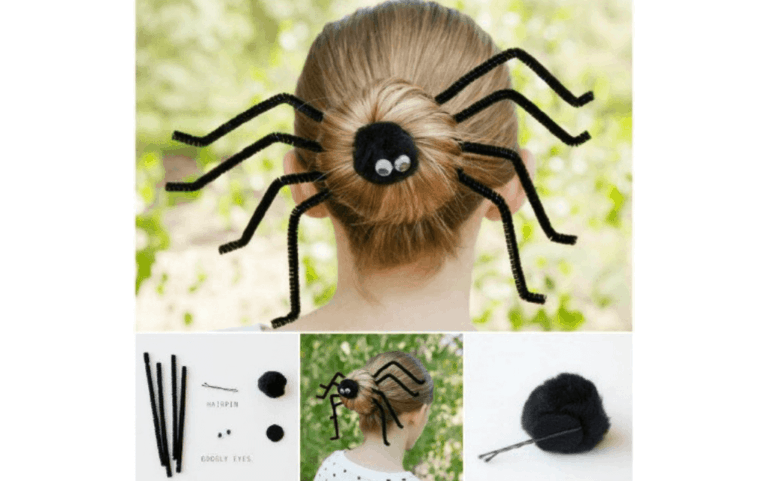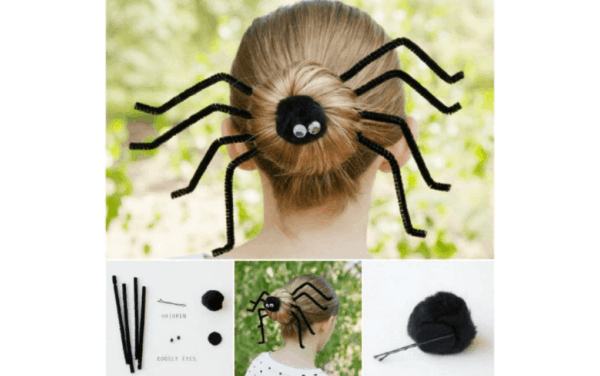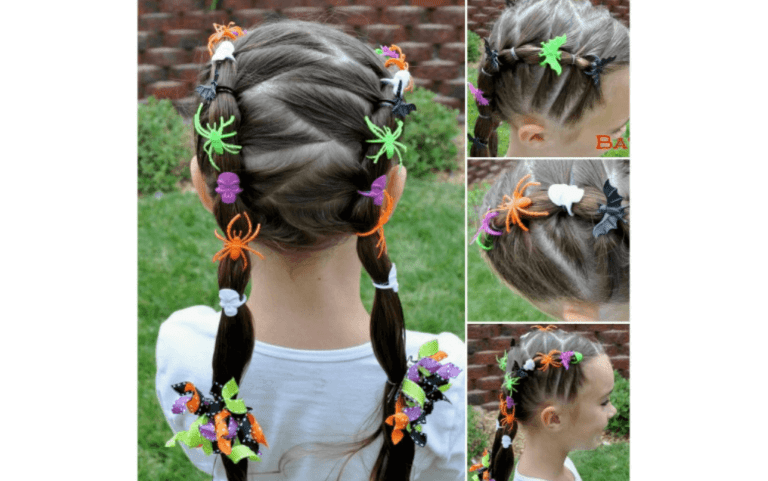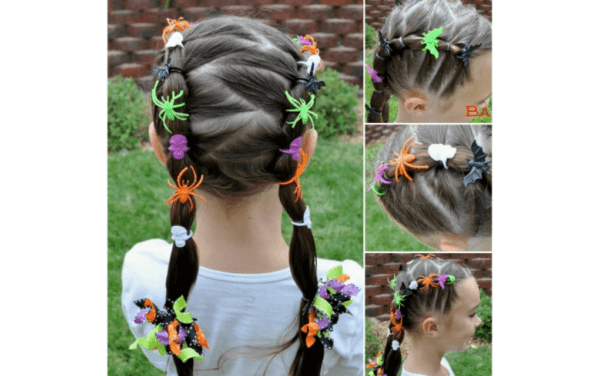 Isn't this mummy hair just perfect for Halloween?