If you are having troubles with acne check out these Amazing Homemade Acne Remedies That You Have To Try Now and get down to work to recreate them!
Cooling And Soothing Acne Treatment
Get some aloe vera gel, tea tree oil, lavender essential oil and frankincense oil to make this remedy that will help you treat acne. Put all of the ingredients in a glass container and use a wooden stick to mix them thoroughly. Apply it on clean skin and make sure you apply it just on the acne. For best results use it in the morning and at night, every day.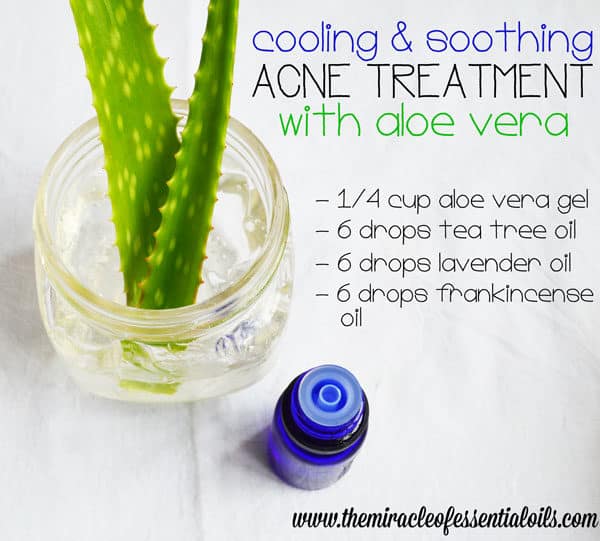 Apple Cider Vinegar For Acne Scars
It turns out that the apple cider vinegar is an excellent natural remedy to treat acne and acne scars and there are lots of ways in which you can use it. Here I'm going to share two ways that I liked the best. The first method combines the vinegar with some honey and water. You just mix them all together and apply the mixture on your face by using a cotton ball. Let it sit for 45 minutes and then just wash it off with water. The second method uses just two ingredients: vinegar and lemon juice. Combine these two ingredients and apply them on your face. Keep them there for a several minutes and wash them off. Which one do you like better?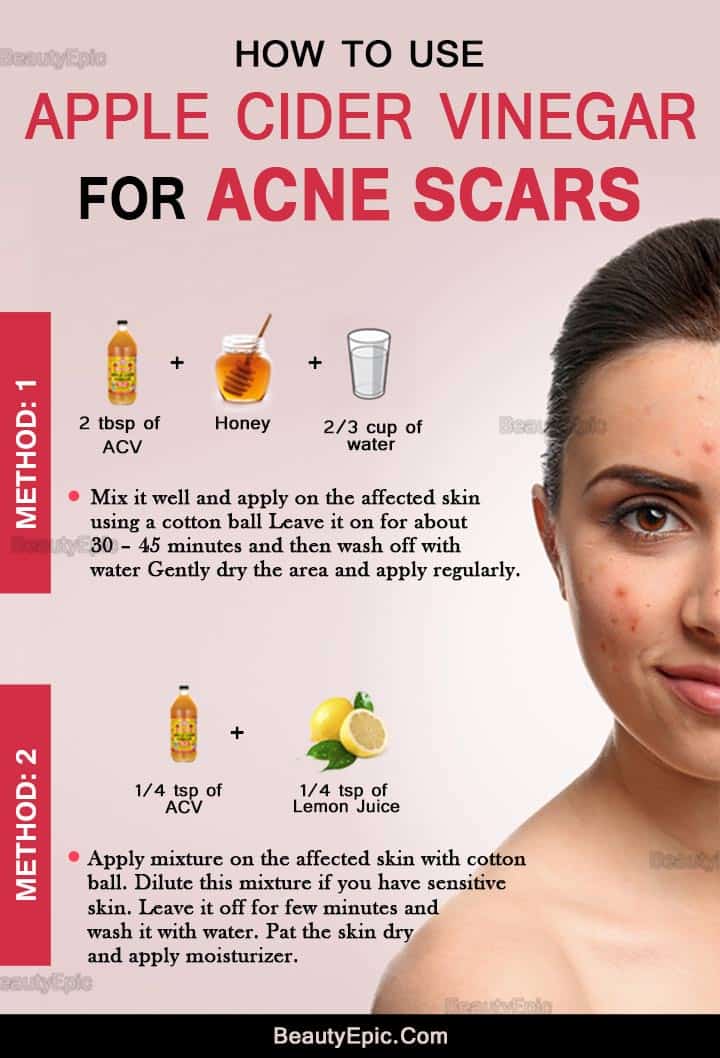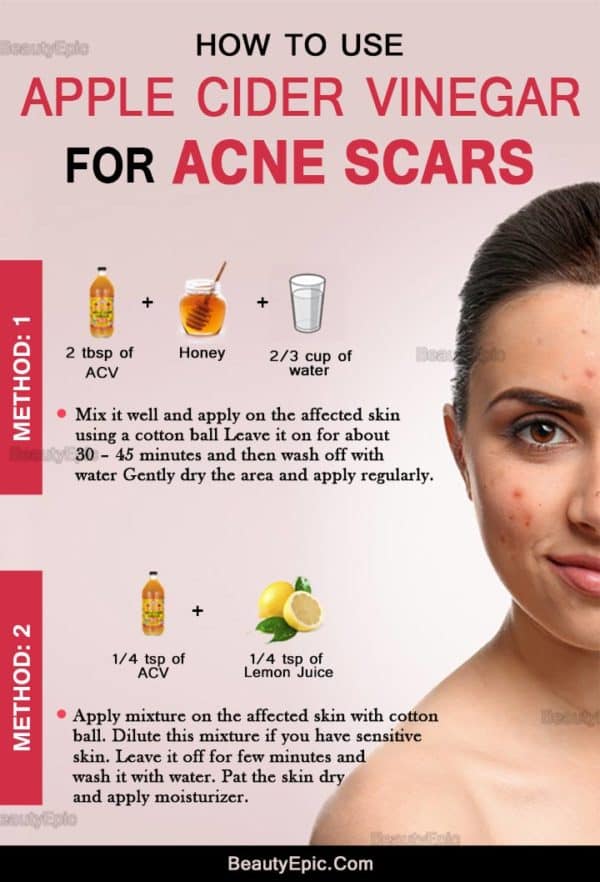 Powerful Acne Mask Recipe
To make this super powerful mask that will help you get rid of acne you will need to get some honey, cinnamon and nutmeg. The procedure of making it is really easy and you will find it no hard to recreate it. Get a bowl and mix all of the ingredients together to form get a paste-like consistency. Apply it on clean skin and keep it on for half an hour. Use a wet cloth to remove it and then apply a moisturizer.


Miracle Acne Mask With Nutmeg
The necessary ingredients that you are going to need to make this mask are nutmeg powder, honey and milk. Get a small bowl and add 1 tbsp of nutmeg, and then add 1 tsp of honey and 2 tbsp of milk. Mix them well until they are fully combined and add more milk if the mask is not spreadable enough. Use brush to apply it on your face and make sure you massage it gently. Use cold water to wash it off and pat the skin dry. We suggest using the mask at least 3 times a week to get the desired results.