Are you already done with your vacation and now you are showing off your sun kissed tan? Don't you all love coming back from a vacation and putting on some bright clothes that will accent even more your tan? Despite the bright clothes, your nails can do the trick too. The neon manicure is a must for you if you have just come back from the seaside and if you lack inspiration, I'm going to give you a hand. In this article you will see some Neon Nails That Will Go Perfectly Well With Your Tanned Skin, so check them out and recreate one of the designs before your tan goes away. The designs are interesting and will give a fun twist to your summer look. It's almost the end of August, so hurry up and recreate the neon nail art before fall arrives. Happy scrolling!
The playful designs are going to make your summer manicure even more fun, and the beach motifs are the perfect pair to the neon colors. Get a neon sunset with lots of black palms and enjoy your wonderful manicure!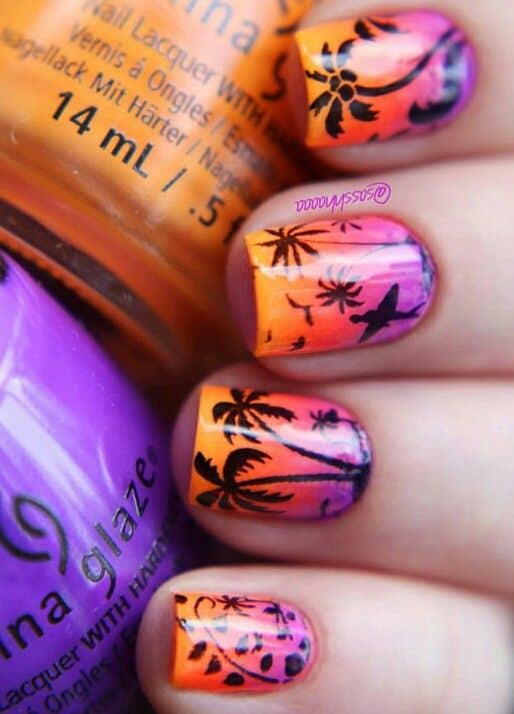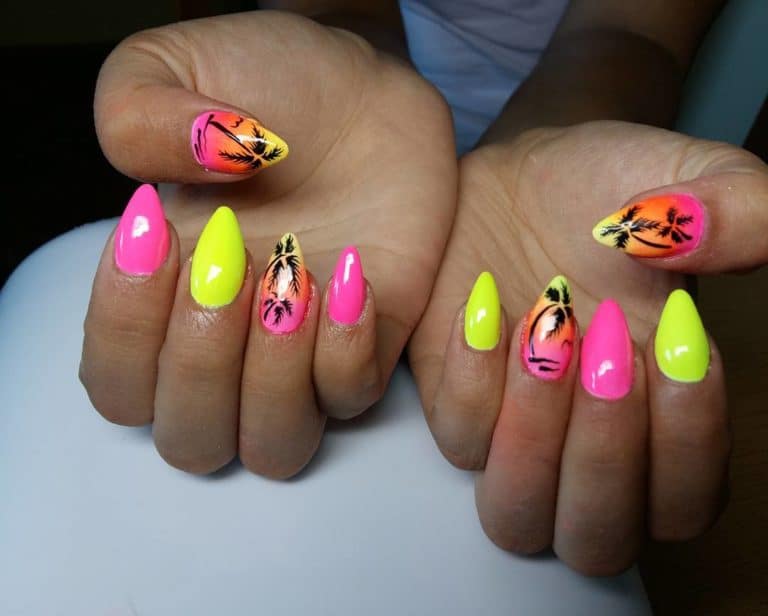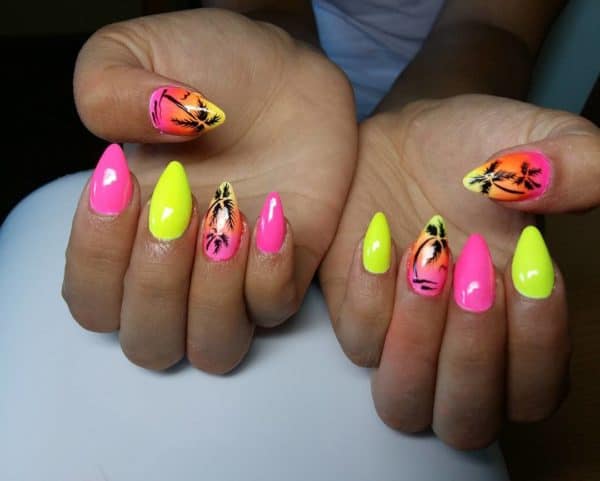 The yellow neon nail polish is the most wanted one since it reminds of sunny days and summer. There are lots of different ways to play it up and add different details to it that will make it more interesting and unique.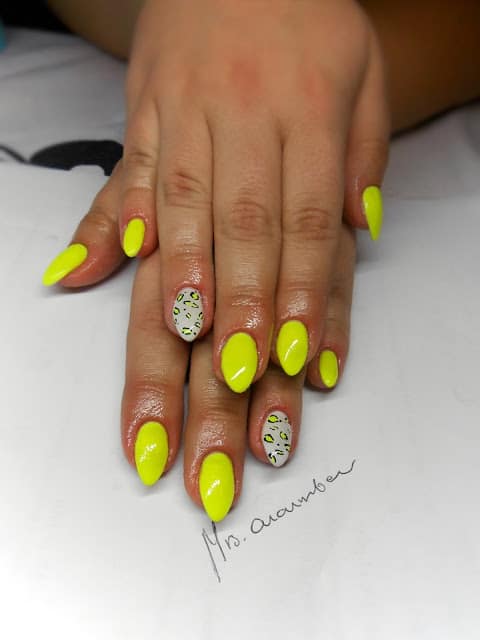 Are you a fan of the Aztec print? It's ideal for summer especially when done in neon colors. How do you like it? Would you like to give it a try?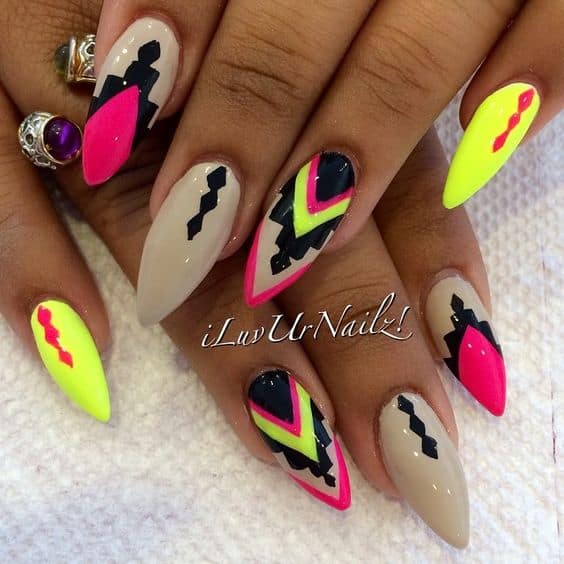 Are you planning to do the neon manicure on your own but you are not really confident that you will pull off a great look? Here's a super easy design that you can do really quickly!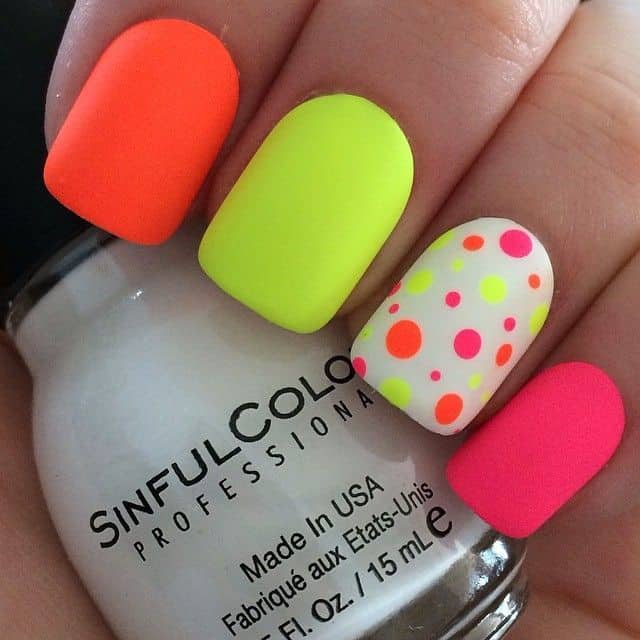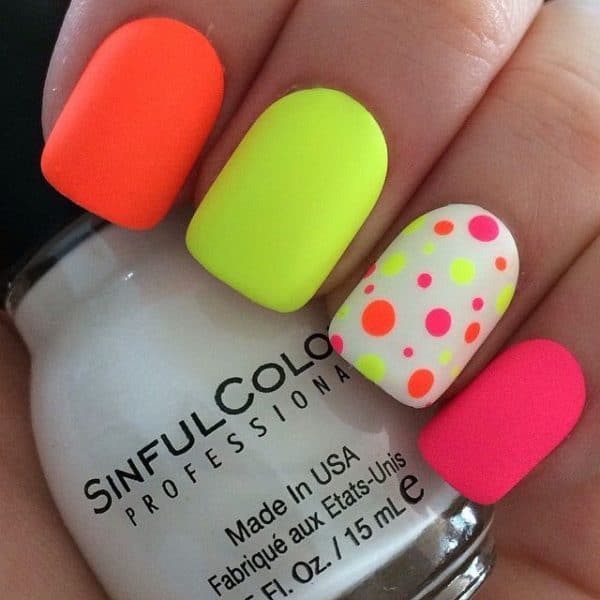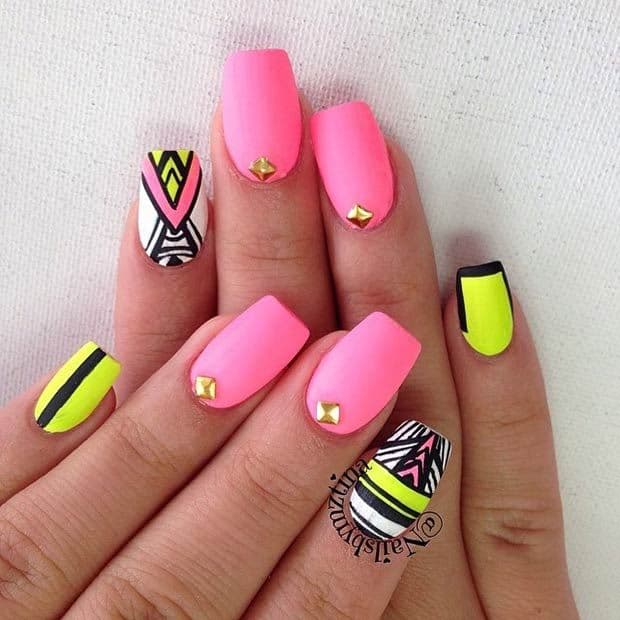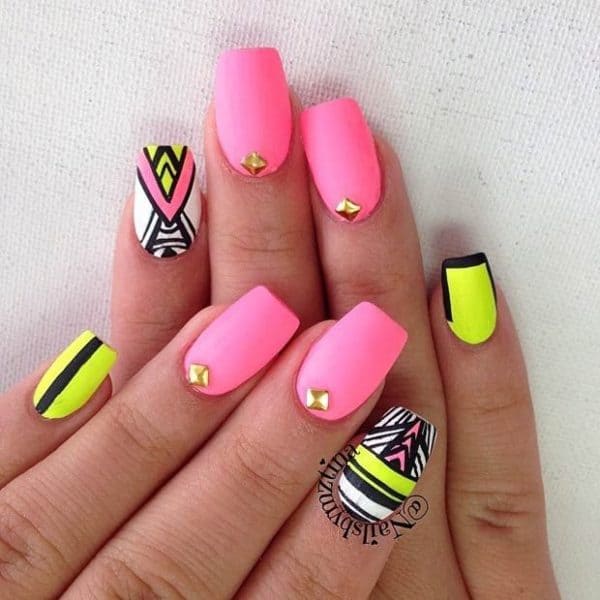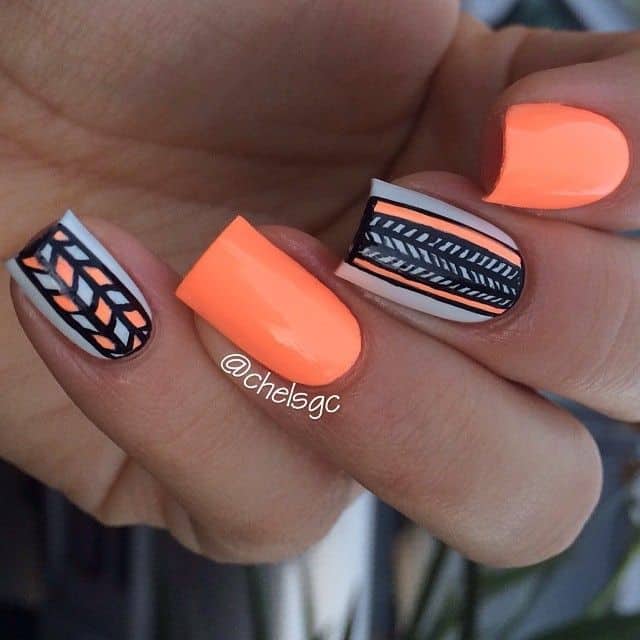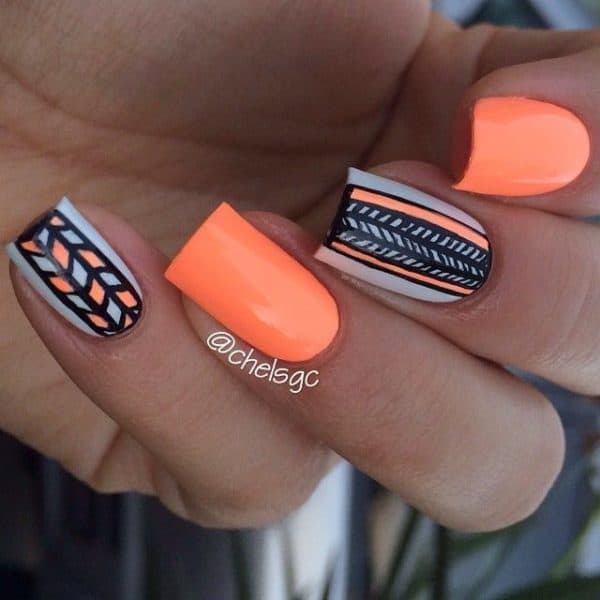 I'm totally in love with the ombre neon manicure and I have to tell you that this is my pick. This is the nails design that I'm going to do next. You can always choose a certain design but go for different colors, so feel free to make combinations according to your preferences.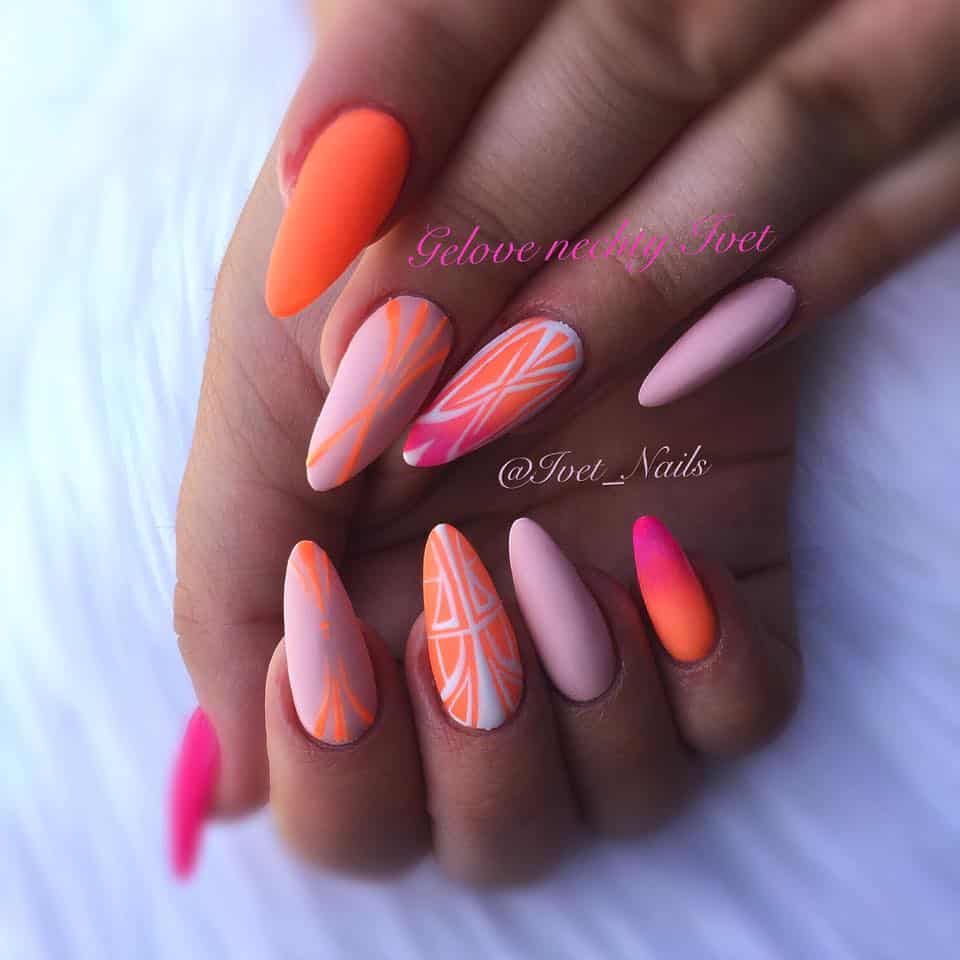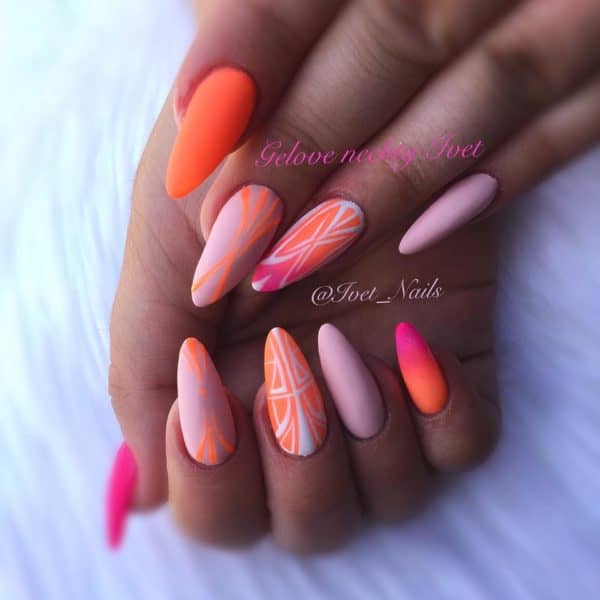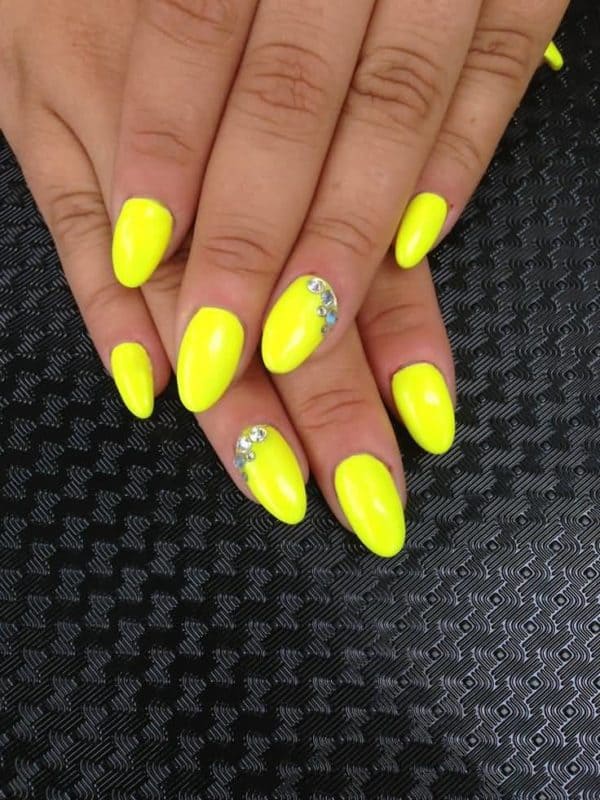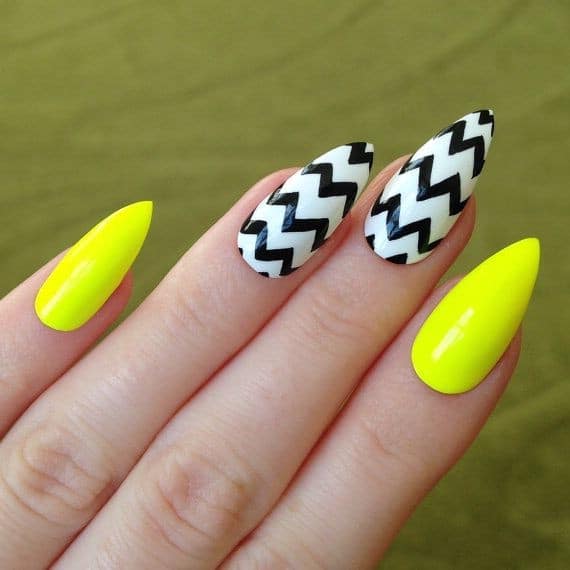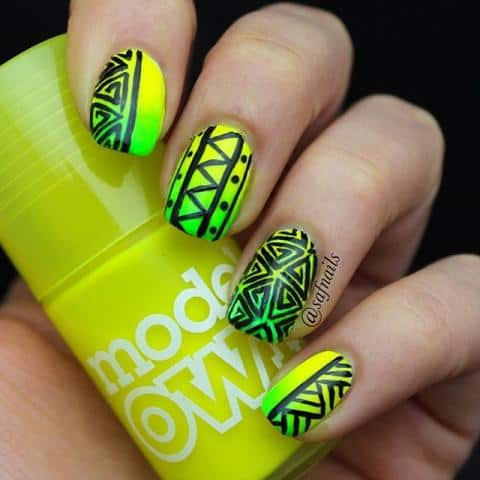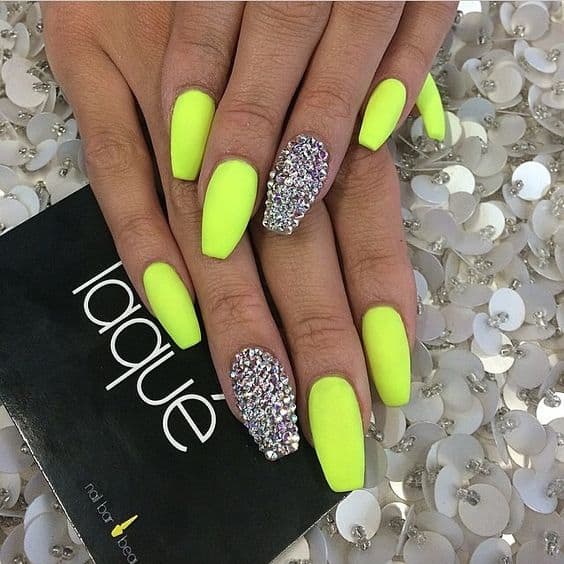 Since summer is slowly coming to its end, use the opportunity while you still can and choose an extra colorful design. Mix all the neon colors that you can without being afraid whether they go well with each other cause they definitely do!