Dear ladies if you are stressed about losing your hair and if you are in a mood of doing everything to make your hair grow normal then maybe you will want to try one natural way for hair growth. Because the expensive salon treatments can do more harm than good to your hair there is a cool and very effective natural ways that you need to try.

We have found a good and effective hair mask with garlic. How Make a garlic oil at home for faster hair growth. Garlic contains essential elements including sulfur, copper, vitamin C, selenium, and minerals that are highly beneficial for hair growth. The copper in garlic promotes hair growth, thickens your hair, and intensifies hair color.
Belo you can see a tutorial that shows how to make a garlic oil at home. Chop the garlic finely and soak in olive oil for at least two weeks. You can use almond oil instead if you prefer. Refrigerate between uses to prevent spoilage.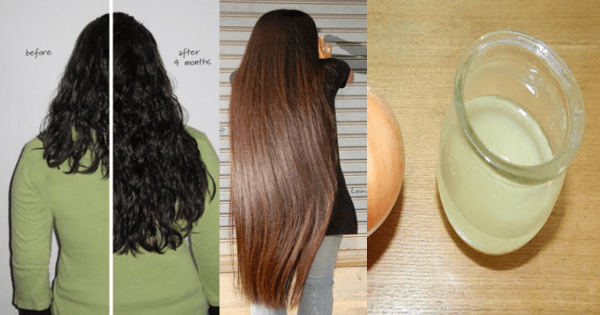 Watch the full tutorial in the video. Enjoy!
via 
beautyproductshome