How many times have you discouraged yourselves that you can't make a DIY project just because you don't know how to sew?
Now you can give your clothing pieces a wonderful makeover on your own!
There are plenty of projects out there that don't require sewing and today I'm sharing them with you. Scroll down through the article to see the Awesome No-Sew DIY Clothes That You Can Make With Ease and go ahead to recreate your favorite designs. You will be surprised how many clothing pieces can be remodeled without the need of a needle and a thread or a sewing machine.
Have you ever tried to repurpose shirts? Have you ever tried to refashion your clothes? If you are hooked on these type of DIY activities, stay tuned!
Man's t-shirt into woman's t-shirt

T-shirt remodeling
Your ordinary t-shirt can get a spectacular look in just a few steps. Click on the link below to find the tutorial to this project and give it a try.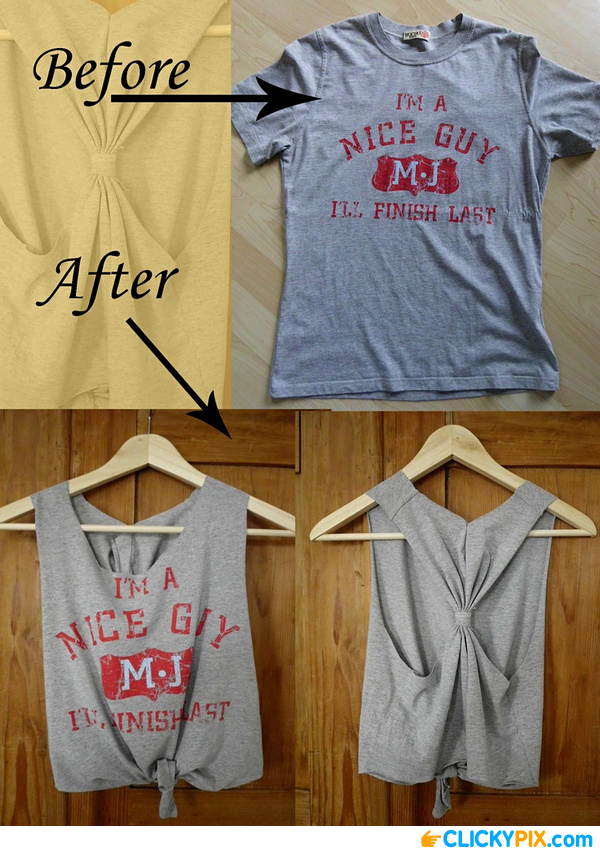 Balenciaga crop top
This is the most popular crop top at the moment, and if you are not feeling like spending a fortune on it to buy it you should definitely get engaged in these no-sew DIY clothes projects and save yourselves some money.


No-sew t-shirt bows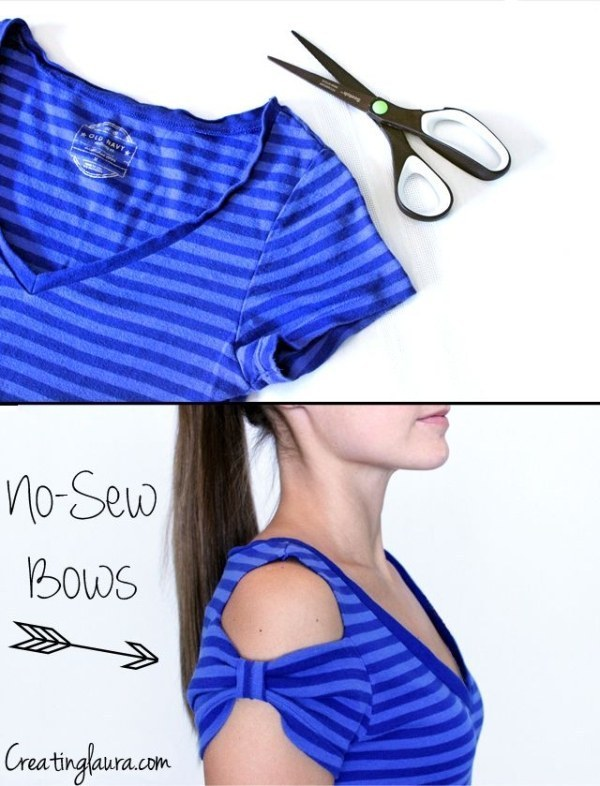 T-shirt's back remodel


Skirt into a dress
If you have never through that you can actually transform a skirt into a dress without sewing, you were totally wrong. Get some scissors and make some magic on your skirt!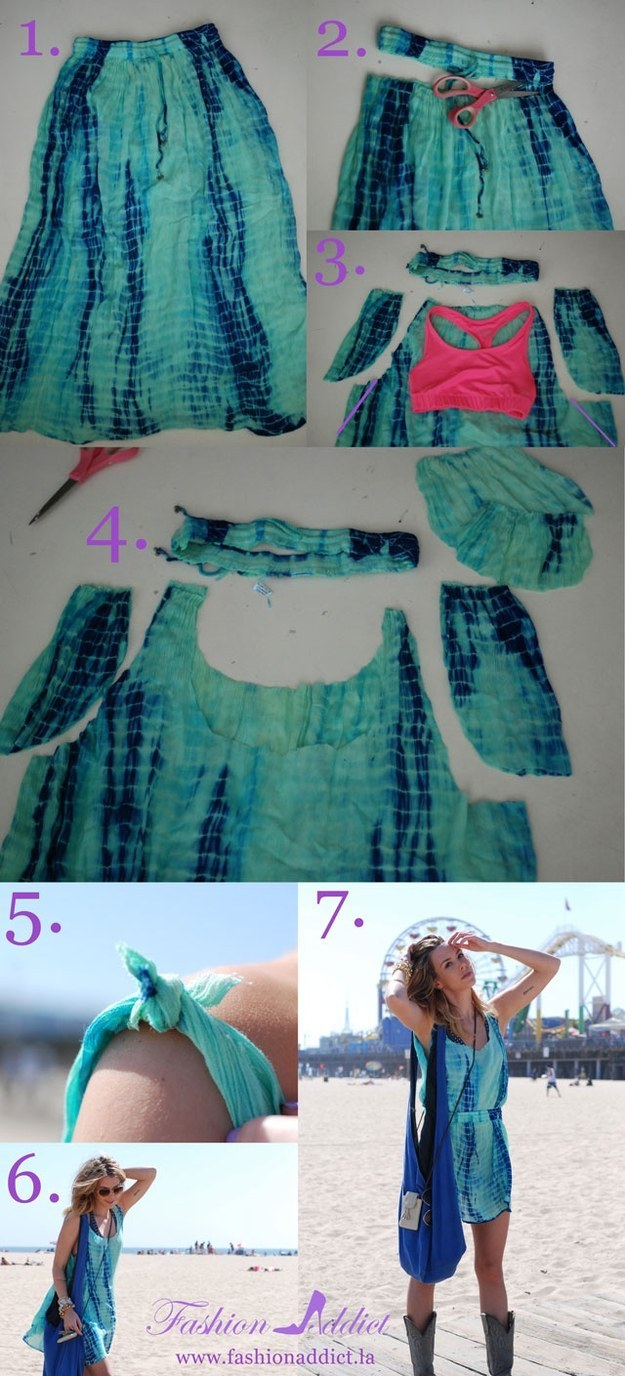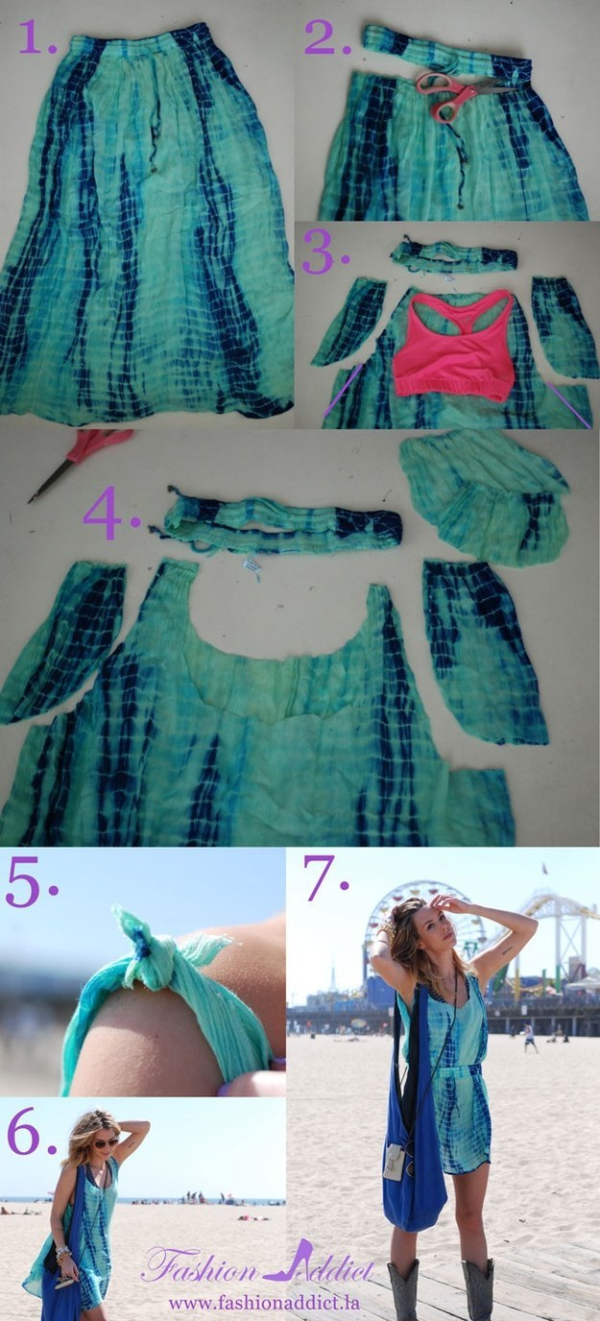 T-shirt remodel
Do you want to make the back of your shirt to look more eye-catching? Get a ruler, pencils and scissors and make an interesting makeover that will make your shirt look completely different.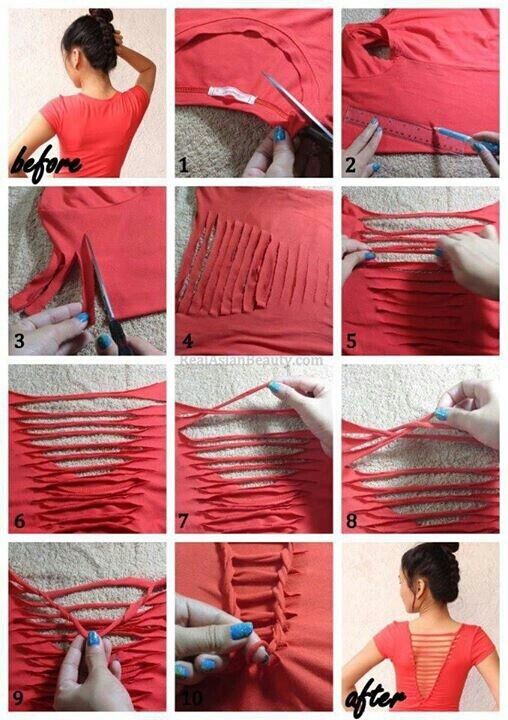 Heart elbow patches
When you are disappointed that you can't sew and can't make great refashioning clothes projects, just grab a glue and use your creativity. You can add heart elbow patches to your blouse and refresh its look in an instance! The no-sew DIY clothes project definitely require some creativity and experimentation!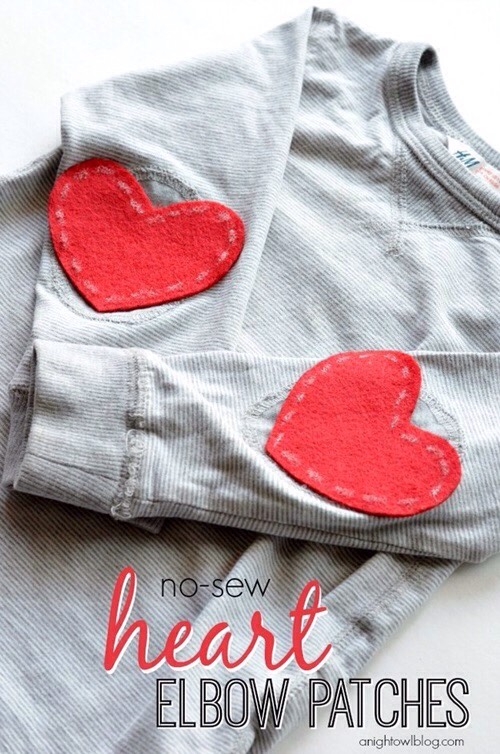 DIY embellished collar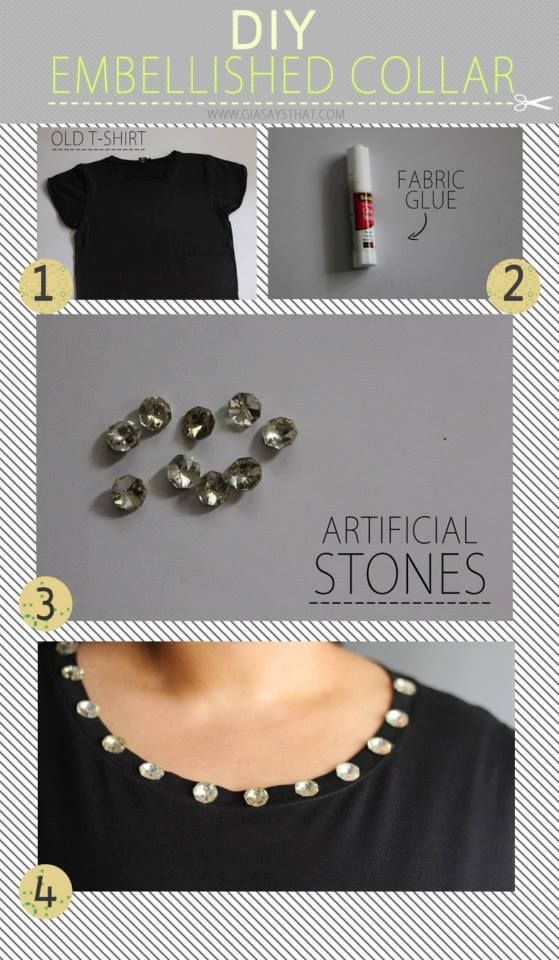 Fringed kimono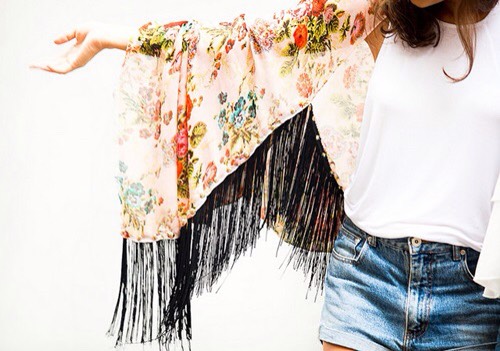 Over sized shirt into a one-shoulder shirt

Open-back sweater
Have these no-sew DIY clothes managed to impressed you as soon as you saw them? They are pretty spectacular and what's most important easy to recreate! Which is the project that you are giving a try soon?