Looking pretty is what every woman wishes for and works hard for, and they invest much of their hard-earned money on makeup. However, the real thing is more than just buying makeup that costs your bank account, whereas finding good quality beauty and grooming essentials at low prices is. It is optional that if the beauty product is expensive, it must work well on the skin and be made up of good ingredients. Sometimes the things you find cheap work miracles on your skin and help you elevate your perfect makeup look.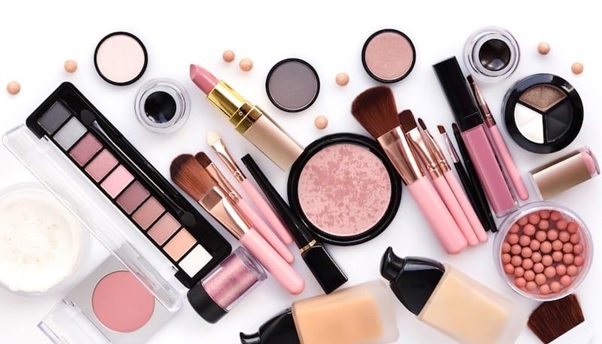 Some tips to remember to buy cheap yet best cosmetics to treat the skin with the best without damaging the limited budget:
Try to choose palettes that have a wide range of highly pigmented shades.
Invest more in products that are worth buying; if you get fake products, you may end up spending more.
Pick the hues according to your skin complexion to make your investment worthwhile.
Try to test the sample cosmetic testers first.
Finding a quality makeup product that goes well with your skin without breaking your budget limit takes little time and effort. But who has time to search for budget-friendly makeup products that promise to show results on every skin type? We know that well; hence, we have picked some of the best makeup items that won't cost your bank balance and surely work best on your skin. So, let's get started:
1.   The Perfect Base: Foundation
The first thing you need to set your makeup is a foundation that gives perfect coverage every time. In terms of budget-friendly, one can pick from Loreal's or Maybelline's range of fit-me foundations, as they are highly reasonable. You can easily find the perfect shade for your skin type and complexion, as they are available in more than 24 shades. Moreover, you can choose matte shades if you have oily skin or a liquid pump for those who want a more glowy finish. The foundations are extremely lightweight, easily blendable, and smooth in texture. Having a good foundation is a necessary staple for every woman's vanity bag, so make sure to get a good one for yourself that is smooth on your pocket.
2.   Cover it Better: A Concealer
Who does not want a magic product that conceals undereye blackness and dark spots on the face? A good concealer can save you from such makeup disasters. The best one you must add to your list of makeup essentials is an Elf concealer. Extremely pocket-friendly and highly efficient performance makes you hide spots and perfectly enhances every cut and crease. It can be blended easily as it has an extremely smooth texture and works as a magic tool for covering acne and dark spots. This concealer lasts for a long time on the face without dulling the look; therefore, it can be worn all day long to keep your face fresh and radiant.
3.   Highlight Cuts and Crease: Contour Palette
On the hunt to find pocket-friendly products? Try to buy palettes with more functionality, just like the NYX contour and highlight palette. This palette has perfect shades for contouring your crease line and sparkling shades for highlighting your cheekbones. All the shades are highly pigmented as well as extremely smooth and can blend well on the face without looking for patches. Just a little amount of shade on a brush and a light tap on the face can give a perfect, glorious touch. This palette costs cheap but gives satisfying results; therefore, it is worth-buying to add to one's makeup bag.
4.   No Bakey Touch: Face Powder
To give smoothness to a well-blended foundation, a compact powder is what you need to make your face look more radiant. an easy-on-budget compact you can get from Essence that gives full smooth coverage, softens the discoloration, and swipes away the blemish look from the face. However, this face powder appears smooth on the skin, not giving a cakey or dull look, and is perfect for setting your foundation with smoothness.
5.   Neutral Hues: Eyeshadow Palette
This palette is a must to have to rock your flawless eye makeup game all the time, whether for a smoky eye look or a smooth eye touch with a single shade. Moreover, the addition of glittery shades is perfect for highlighting the lids, while the darker shades are best for defining the crease. However, the neutral shades make it easy to blend the shades well, and the best thing is that all the shades are highly pigmented. So, you just need a little amount and can use this palette for the long run at a cheap cost with satisfying outcomes on your face in comparison to others.
6.   Strong Winged Game: Eye Liner
Your eye liner finishes early, and you have to spend more and more often or dry off early? Say goodbye to fake-copy cosmetics and buy only original makeup products that won't cause damage to your skin. Online cosmetics stores in Pakistan make it easy to find original products at low prices, just like Rimmel Eye Definer.
One of the best yet cheapest investments one can make for rocking the daily eyeliner look, whether it be a winged, chatline, or simple one, This eyeliner is extremely smooth and applies to the eye very smoothly, so the chances of mess are less; moreover, it's highly pigmented. It's the perfect choice for creating smoky eyes as it's very smooth and easy to blend. In addition, it's waterproof and made with a long-lasting formula for up to 10 hours.
7.   Voluminous Curl: Mascara
No matter how good your makeup is, it is always incomplete and looks dull without a good touch of voluminous mascara. One piece of advice is never to fall prey to ordinary mascara that gives lashes a sticky look and keeps shredding off on the face when it dries up. For picking the best and cheapest mascara in your hand, go for Sky High Lash by Maybelline or Voluminous Mascara by L'Oréal. Both of these mascaras are must-to-have because they only cost a small amount and give perfect volume and curl to eyelashes, which helps enhance your eye makeup more. When this mascara is applied, it gives lashes a fuller look without causing any irritation in the eyes.
8.   Lush The Look: Blush
A soft and smooth touch of blush is needed to rock a fresh-face look all day long. For getting the right blush that won't make your cheeks look allergic or overshaded, Revlon powder blushes are the best pick you can make. The shades are highly pigmented and smooth, blending smoothly on the face with a perfect soft finish. These blushes are made up of soft particles that won't give a cakey look or leave blush patches on the face, and they can last on the face for more than 8 hours. For rocking the trendy no-makeup look, these soft blush powders play a very important role by giving a natural, soft, and smooth glance.
9.   Creamy & Moisturized: Lip Shade
Dried lips can ruin all the hours you have spent doing a flawless makeup look. To elevate your makeup with a hydrating lip shade, the soft matte lip cream by NYX Professional is totally worth it. If we say this lip shade is a miracle to enhance your look, it won't be wrong. Extremely soft, creamy, lightweight, yet highly pigmented, this is the best product that keeps the lips hydrated for a long duration of time. It has a perfect blend of flip shade and gloss therefore, it neither dries up lips nor makes them look over-glossy. It surely going to feel light on wear as well as on cost.
10.                  Perfect Finish Look: Setting Spray
All the efforts of buying makeup products and applying them to the face by watching tutorials can go completely in vain if they are not sealed with a good setting spray. There are a large number of people who don't give importance to this product and may end up with ruined makeup. It is very important to finish your look with setting spray to keep all makeup in place, protect it from vanishing, and add more life to it. It's a solution of alcohol and water as the main ingredients that prevents makeup from smudging. Setting liquid mists that you can afford when you have a small budget are from NYX, or  you can go with Urban Decay.
Last Words
Buying cosmetics of high quality at budget-friendly prices is not that much difficult  you just have to do a little home research before making a purchasing decision. It's really high time to break this myth that only expensive cosmetic products are of good quality. There are some brands that make cosmetics with supreme quality ingredients that work best for the skin and prevent it from being damaged as well.
First, know your skin type and complexion, and then start looking for products according to that. If you get a product that is not according to your skin type, you may end up spending more and more money in the search for the best and perfect match for your skin.