The human eyes are spectacular. They come in different shapes and sizes, but most importantly, colors! Unfortunately, not everyone is blessed with hazelnut brown or deep blue eyes.
Enter Contact Lenses! Lenses are superbly compact, unbelievably cost-efficient and add three stars to the Looks meter. But getting the right pair of lenses for your eyes is not an easy job. You can get the perfect fit of contact lenses for beauty queens here, as they have a really quick and easy process to help you select the best pair of lenses, tailored for your eyes, or you can check out the guide below: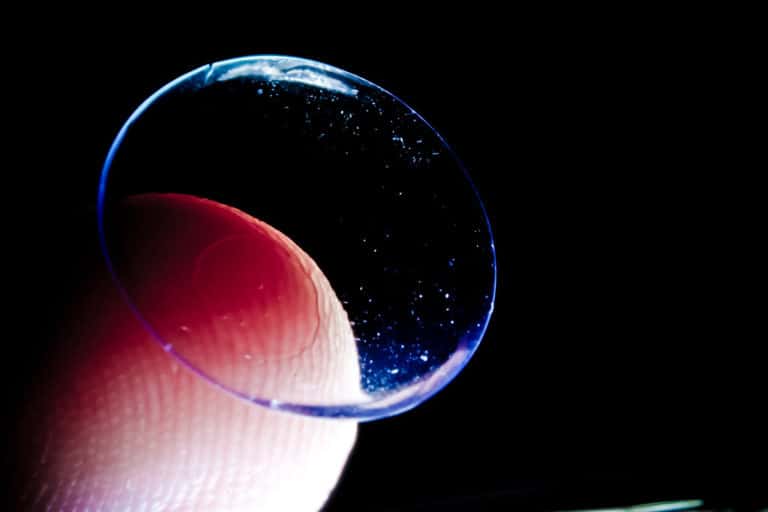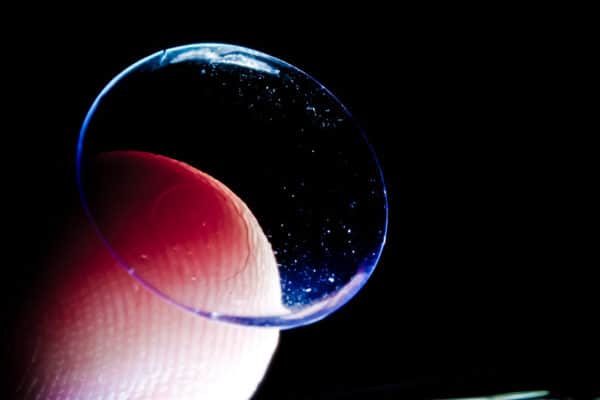 Light-Colored Lens
Colors like light green and light blue make the contact lens visible vividly. They are also easy to identify and since a small population of people really has these eyes by inheritance, they really make you stand out. These colors will affect the color of your eye, making your exact eye color a teeny bit visible.
Enhanced Colored Lenses
A little darker shade is used in these lenses which drastically enhances the original color of the eye. These types of Lenses are preferred for people with very light eye colors that sometimes look pale in comparison to the skin tone. Perfect if you're looking for greater intensity.
Opaque Colored Lenses
This type of lens hides the natural color of the eye to the extent where the original color is not seen. People who have dark-colored eyes prefer these lenses to have a sort of deeply colored eye. Colors like dark blue or green fall into this category. These types of Lenses are used most by movie stars.
Lenses based on your skin tone
Fair skin Lenses
If you are faired skin, then the chances of mismatching your lenses are less, because many colors can match your skin tone easily. However, one of the best colors for faired skin people is the Russian Velvet Blue, but if you are someone who prefers to go for a more sparkly look, the lavender gold should be your pick.
Tanned skin Lenses
For people who sport a medium or tan-colored skin, they can go with bright colors, which perfectly match the tone of their skin. Colors like hazel, grey and honey brow give a glowing look to your eyes. Aqua color is not a good choice for tanned skin. Neutral colors are always a good pick if you get them on a little darker shade then your eye shadow.
Dark skin Lenses
For dark skin color, warm colors are a great pick but depending on the type of attire you wear, you might want to go for different lenses. For instance, sport a sexy look by going with hazel colored lenses, while for office work you can choose a grey color. Stay away from pink and aqua. Smoky colors can help you embellish a richer look that complements the skin tone.
Warm skin tones
For having a warm skin tone always opt for colors that highlight your eyes example brown and hazel gold are a fantastic pick for these colors.
Cool skin tones
For cool skin tones always go with blue or ice blue to give you a cool look and also make you stunning at the same time.
Remember: You can get all of these lenses and more on The TTDeye website, so head over there and get some contact lenses for beauty queens like you!
Depending on the type of hair color
Brown hair
If you are blessed with brown hair, you can sport any kind of lens. But to make an outstanding impression it is always recommended to go with blue or black. Other colors like honey, grey and brown naturally blend in.
Blonde hair
For light hair colors, the dark will be a perfect match. Although other colors will work as well the dark colors are recommended to boost the color of your hair and also to give you an intense look. But a life hack here is to color your brows the same color of your eye to give them a dazzling look. If you have a blonde colored hair, then the blue color is the best perfect match for your hair.
Dark hair
For dark-haired people, lavender is the color to go for! It is one of the best matches for dark hair. Also, brown-colored lenses not only give you a natural but also a stunning glow to your eyes. They enhance the color of your eyes and give a glow to your eyes and giving the eyes and hair a gorgeous look.
Red hair
For people with red-colored hair, green lenses are a perfect match. Polishing your eyes with a slightly dull shade of green will give you an electric contrast. You can also go with a blue colored lens. This will give off a slightly strange vibe though. But red with green is a sort of heavenly combination. If your hair is light red in color, then dark colors are a good option to go with.
Light hair
If you are having colors like purple, blue or any other light and bright colors then you already have enough attention-drawing towards you. But to be more outstanding than the others then go with a dark circle enhancement tint lenses with black or brown rings to give you the perfect shade and eye color.
For various lighting
It is important to keep in your mind that with the lighting of your place the color of the lens can vary so be considerate while selecting the type of color if you are buying it for occasional wears. Some colors are not even visible in the daylight. But if you are going on during the day having two or three shades lighter to give you the perfect glow.
Important  Note: Each eye is different and would require a proper examination before getting ANY contact lens. Head over to TTDeye for a perfect, high-quality contact lens, and gift the beauty queen in you the love she deserves.