Denim shorts are everyone's favorite clothing piece during summer cause they are comfortable, stylish, cheap and super easy to style. Do you have more than one pair of them in your collection? That's totally understandable! But, let's admit it, we all get bored with a pair of two from time to time and we put them in the back of our wardrobes and we hardly wear them. If that's the case with you stay tuned cause here I'm going to show you some awesome ways in which you can give them a huge makeover and give them another life in just a few steps. Check out the Cool DIY Denim Shorts Projects That Will Keep You Busy when you are bored and get yourselves a "new" pair of short quickly and easily. You will be surprised from the array of possibilities that exist out there!
From Jeans To Shorts
Even if you don't have an old pair of shorts, you probably have an old pair of jeans. Follow the steps below and make yourselves some shorts and then choose your favorite way to decorate them.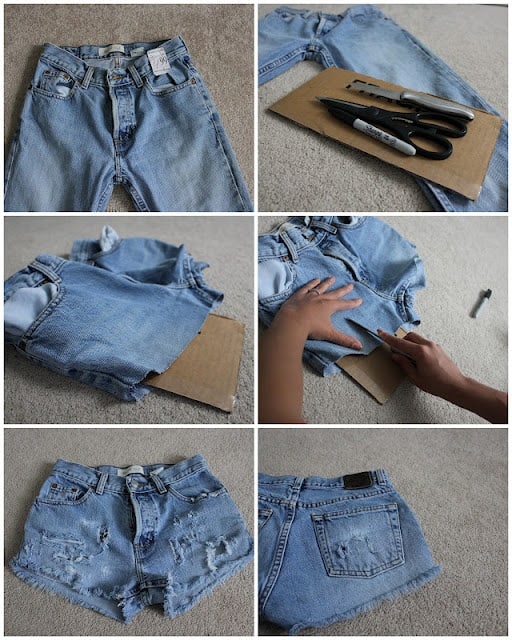 Bleach And Rhinestones Shorts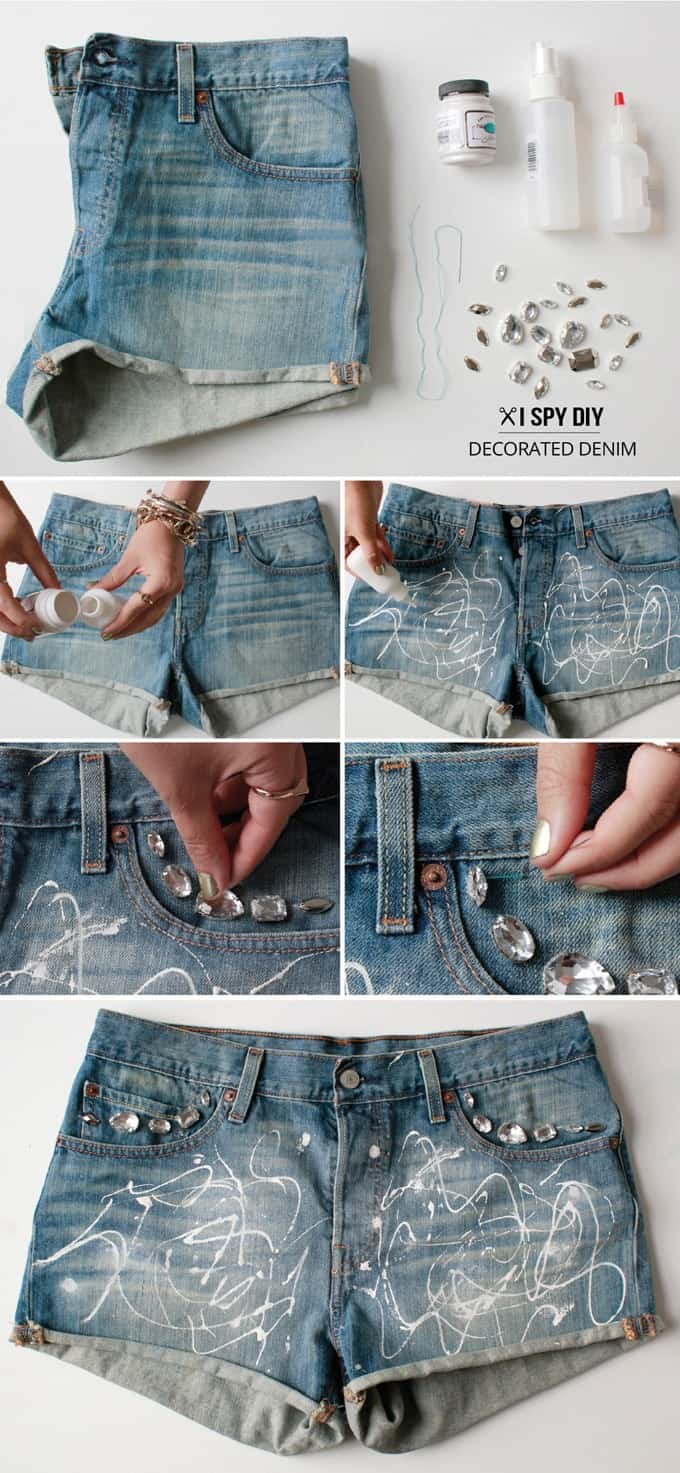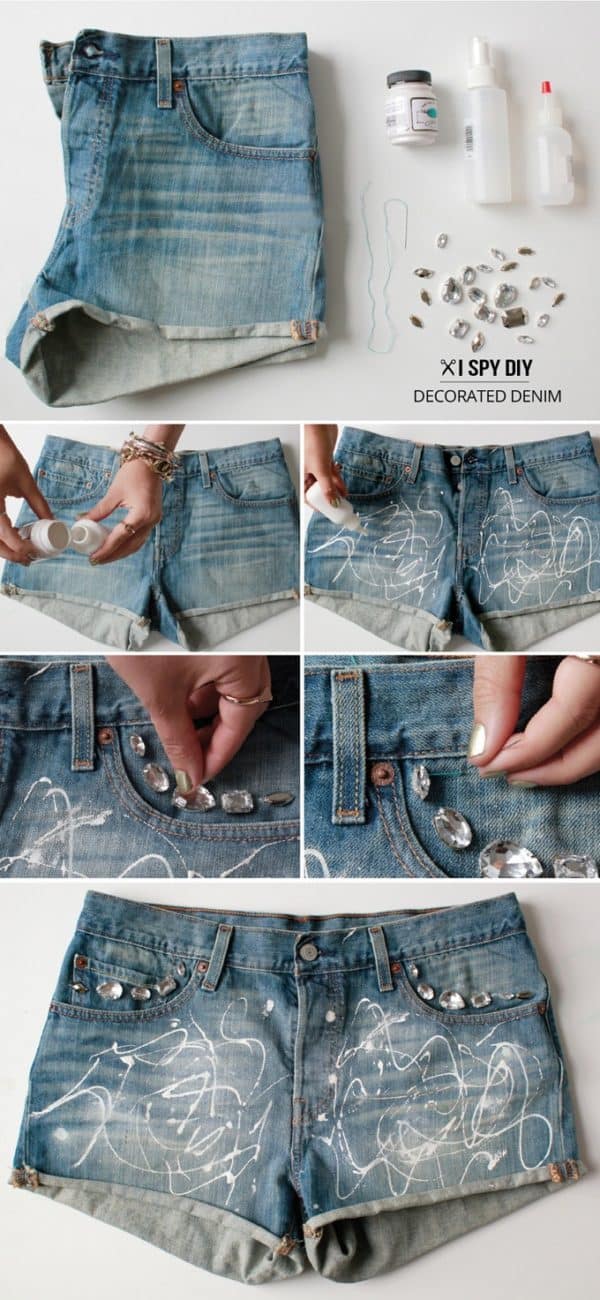 Lace Shorts
If you just cut a piece of denim in the sides of the shorts and you replace it with lace or any other fabric you will get a brand new look of your shorts for basically no money. This is a great way to update your wardrobe while living on a budget.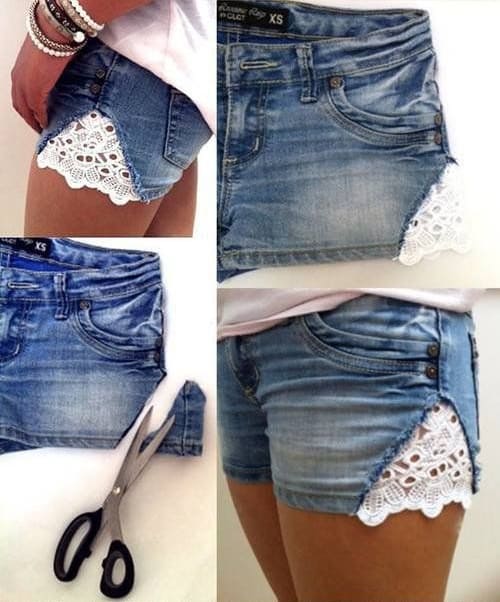 DIY Ripped Shorts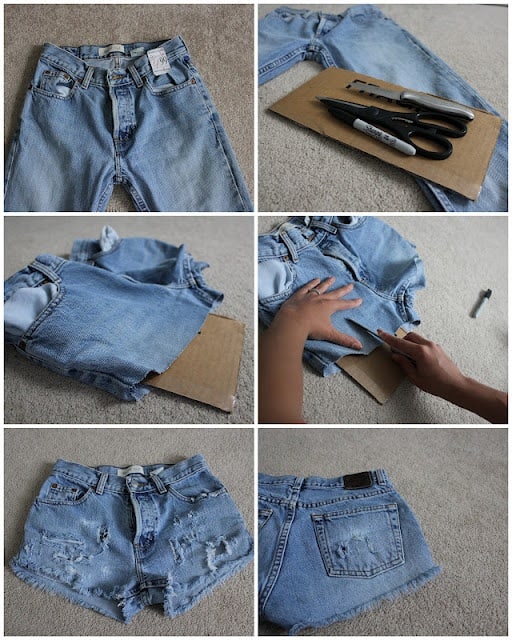 DIY Studded Denim Shorts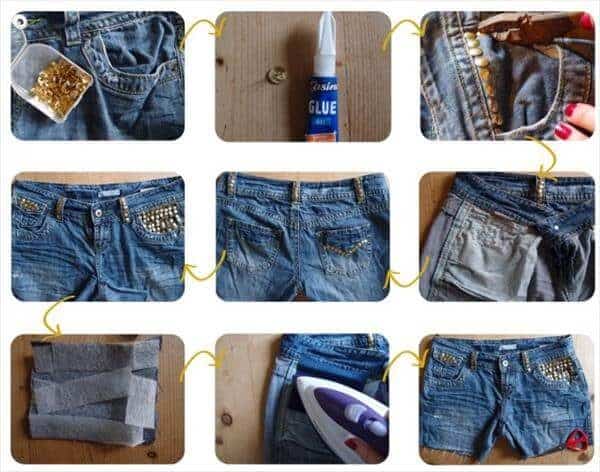 Did somebody mention lace again? You can work with lace in so many different ways to update your old shorts, so find the design that best matches your taste.
DIY Lace Trim Shorts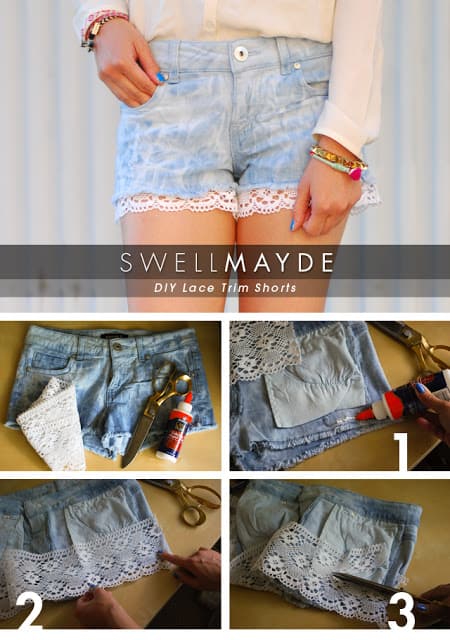 All-Lace Shorts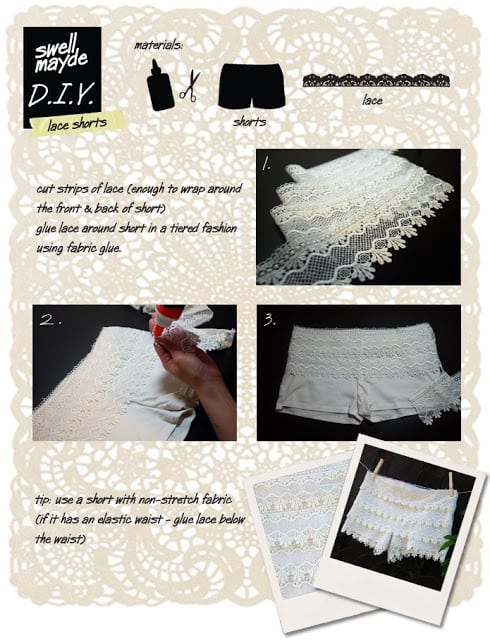 Dip Dye Shorts
Galaxy Shorts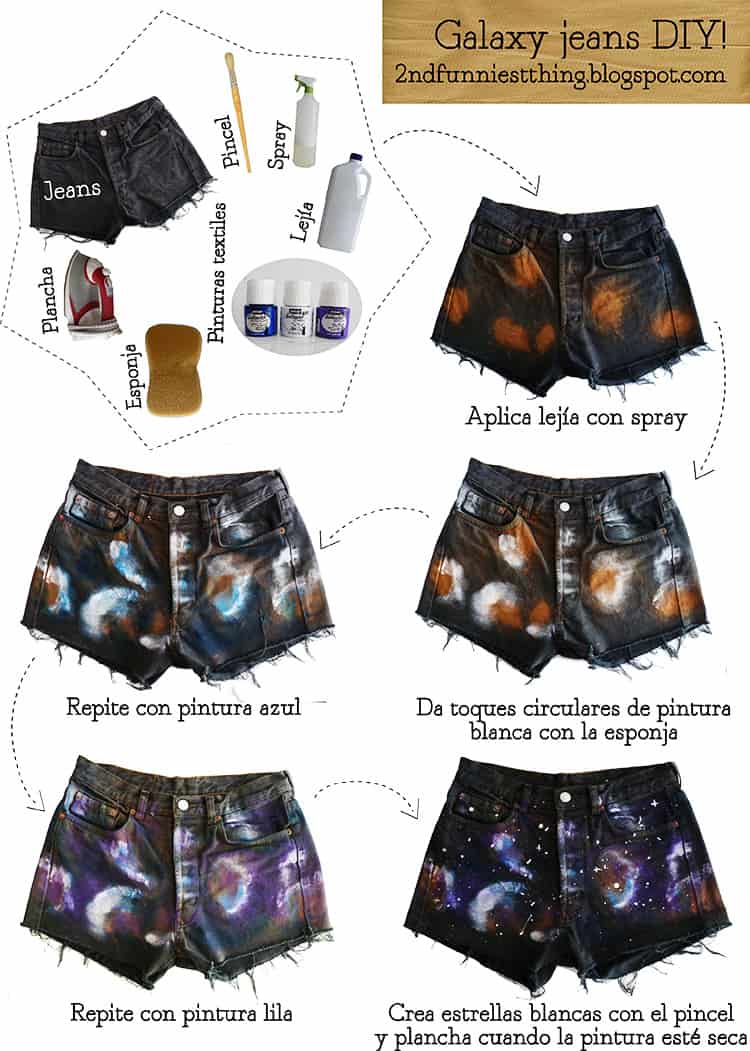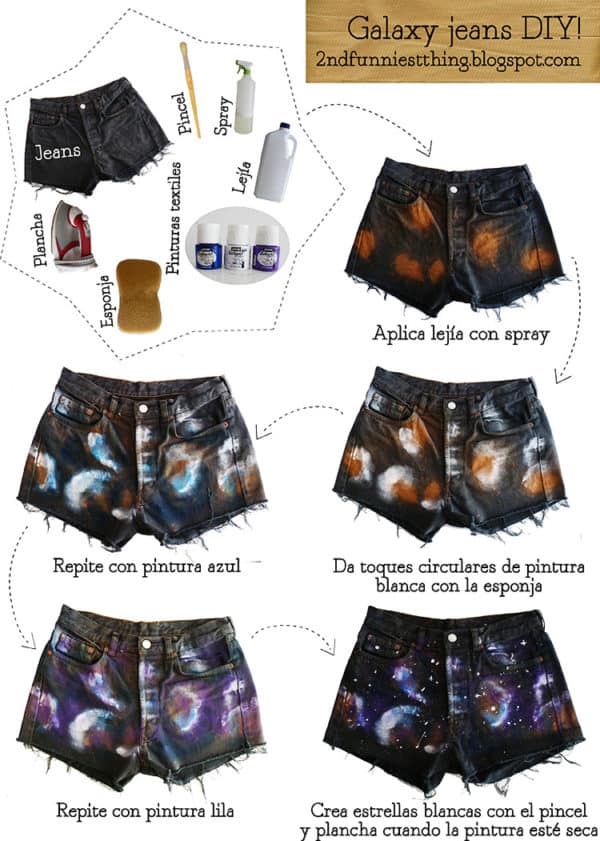 Tribal Shorts
Although the tribal shorts look pretty complicated to make, it's really easy to do them when you see the step-by-step tutorial. Click on the link below and see the whole procedure.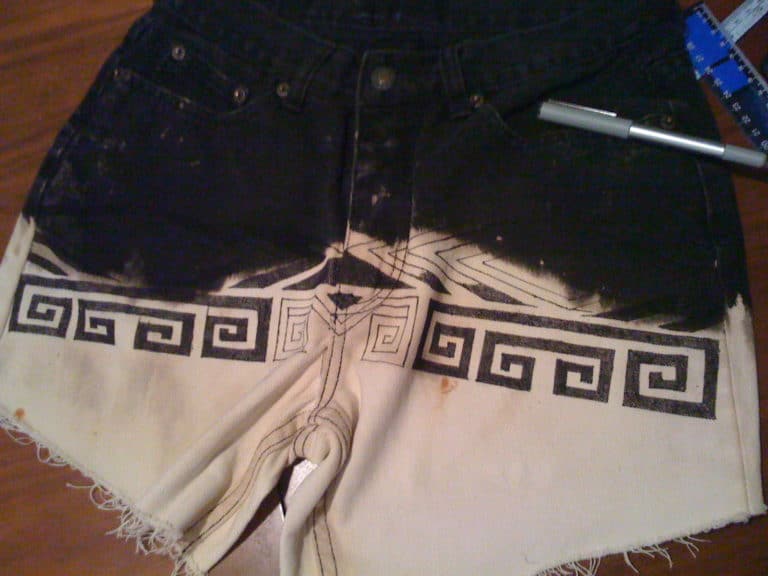 Scalloped Denim Shorts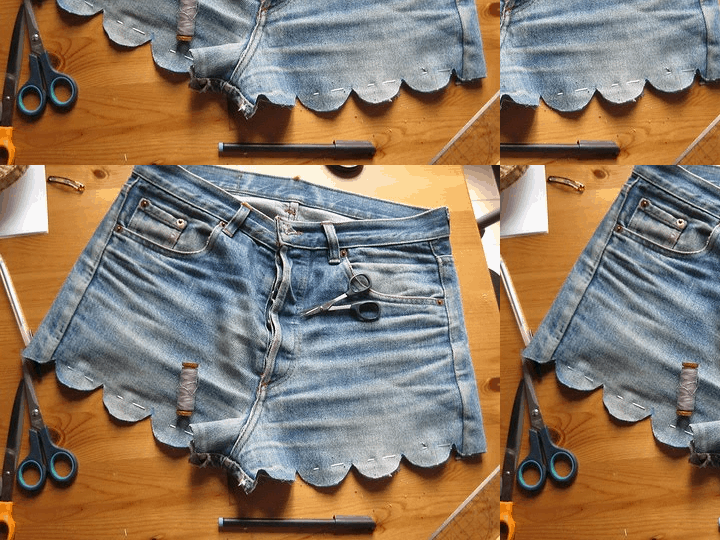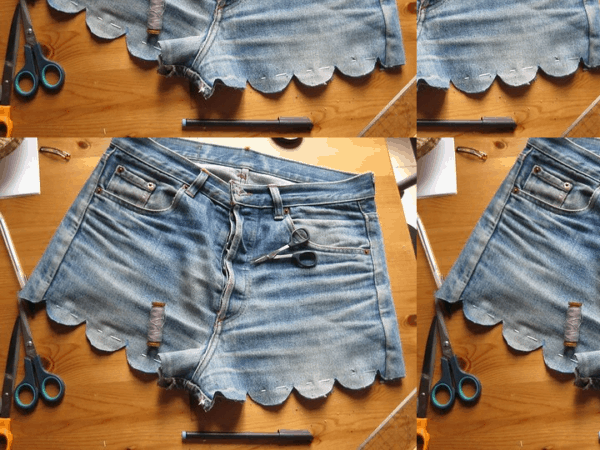 Leopard Print Shorts
Embellished Pockets
Embellish the pockets of your jeans and change the way they look in no time and with ease. Use glue and forget about sewing. If you are not feeling very crafty, this is the perfect project for you.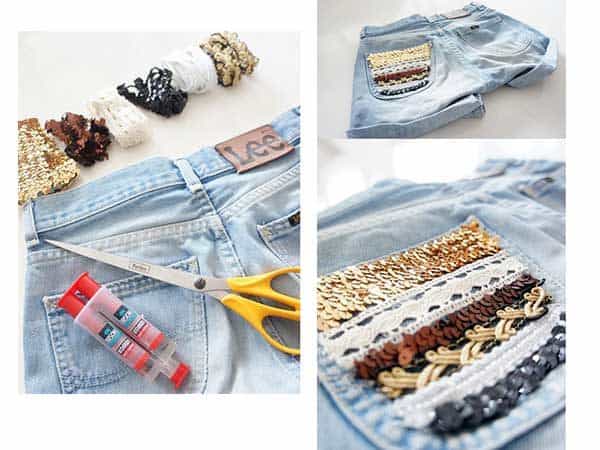 Floral Shorts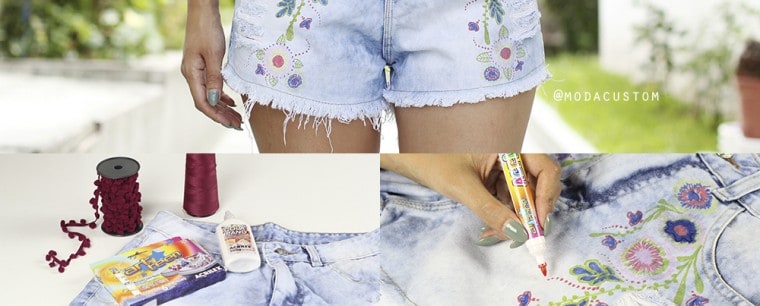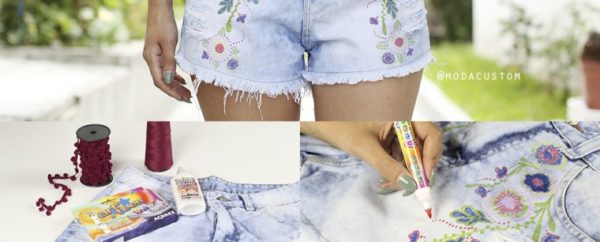 Tie Dye Shorts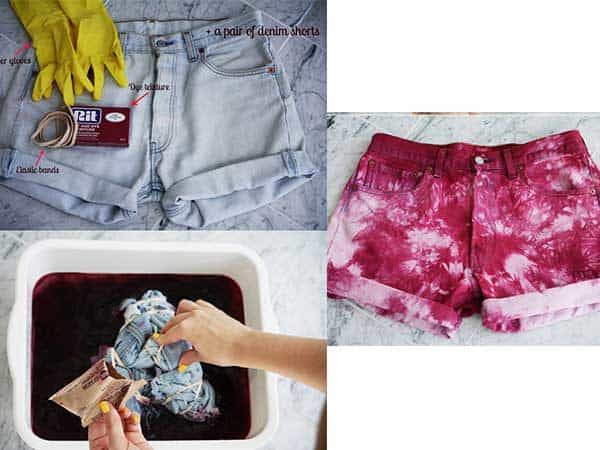 With so many options out there, it's really hard to make a pick. Have another look and see which design gets your attention the most!