As soon as I'm out of inspiration for my fashion outfits I google for some summer polyvore ideas that help me boost my imagination. And guess what? They always do! They are the best way to combine outfits because you can clearly see each piece and see whether they go well together or not. It's pretty great that the clothing pieces are combined with accessories as well, so your whole and complete outfit is offered to you in just one picture.
In today's article I have gathered some of the ideas I liked the best, so I thought that it would be super nice to share them with you. Scroll down through the photos to see the Cool Summer Polyvore Outfits That Will Help You Put Together Some Stylish Looks. You will find combinations that are suitable to wear for different occasions. I have got you covered for lots of your upcoming events!
If you want more, don't miss the stunning summer outfits that you are going to love and make sure you see how to wear skirts for different occasions as well!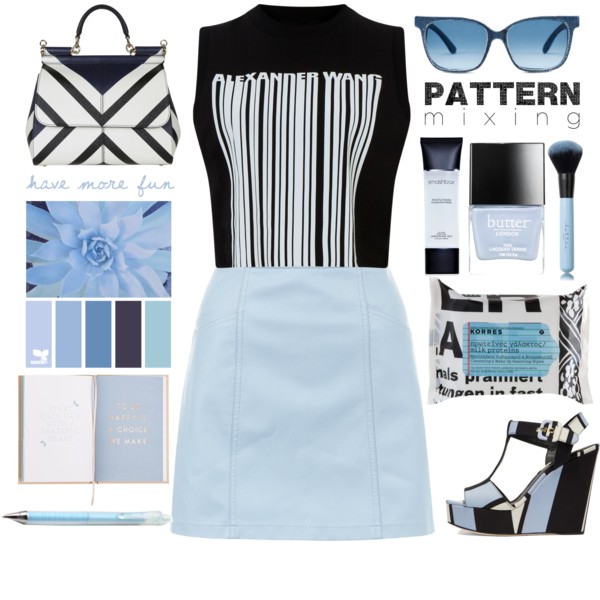 Are you about to attend a more formal occasion that requires a polished and sophisticated look? I just love the flattering look of the skirt below in combination with the fabulous white top. This combo will make the summer temperatures more bearable for sure!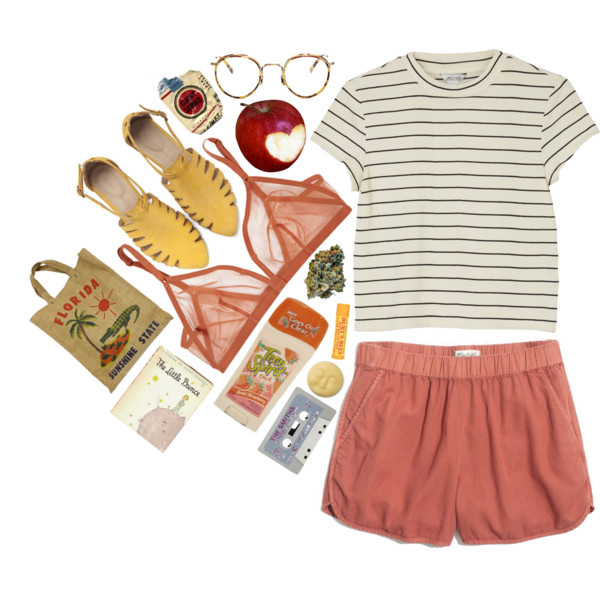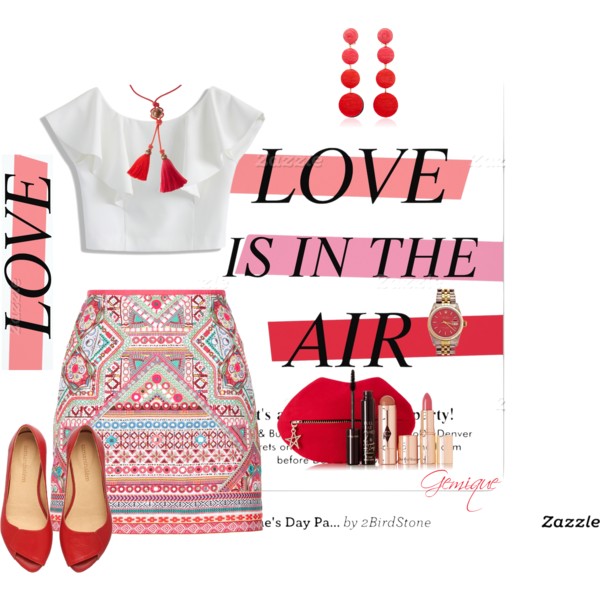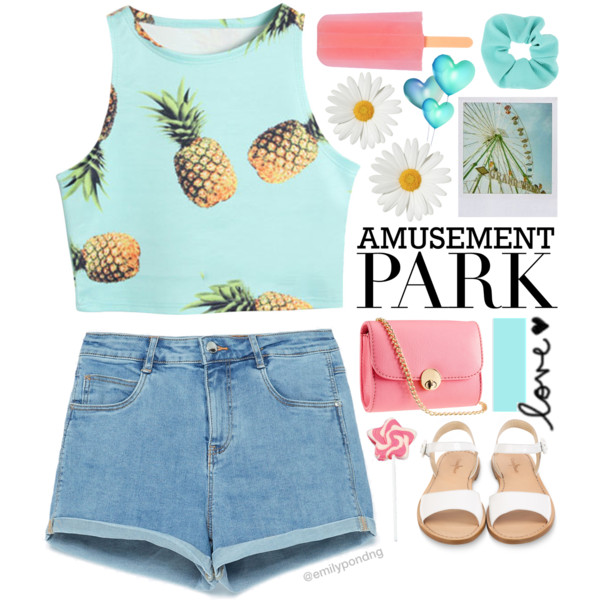 The summer polyvore outfits can be so inspiring. Even if you forgot that you had a certain piece of clothing these ideas will immediately remind you of it. Do you want to feel comfortable and cozy in your next outfit? Pair your jeans with a spaghetti strap top and you are ready to go. Don't skip your sneakers in summer!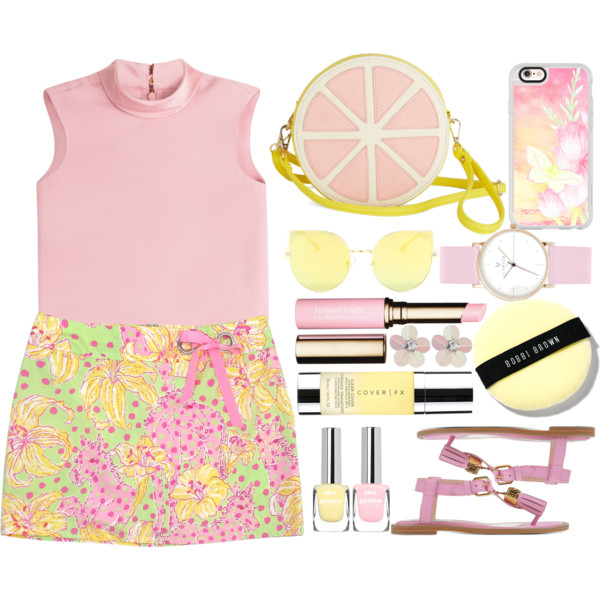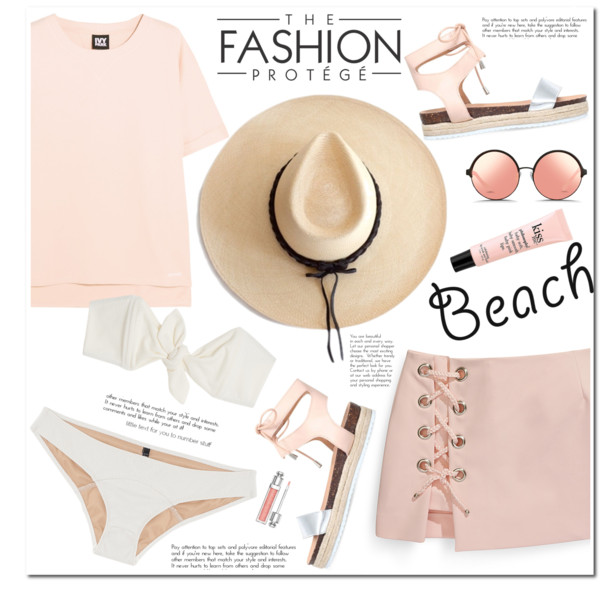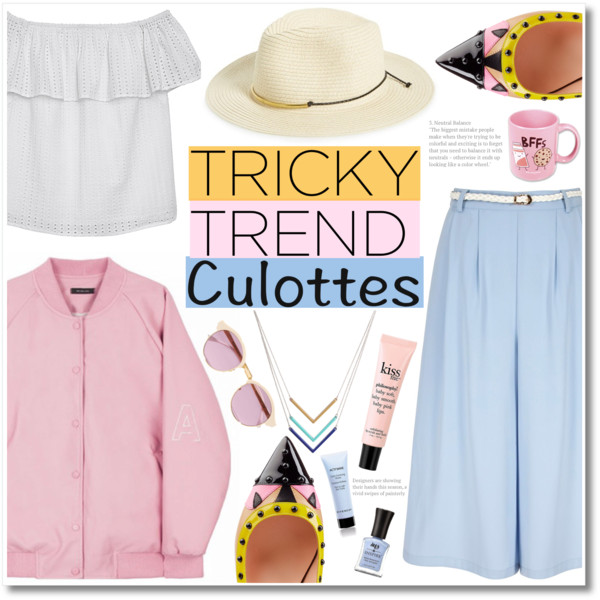 I know that summer has getting you travelling around and visiting places, so the casual outfits are a must. Don't miss to inspect closely the outfit below which is a perfect combination of beige shorts and a black top. Put on your sunnies and make some amazing photos!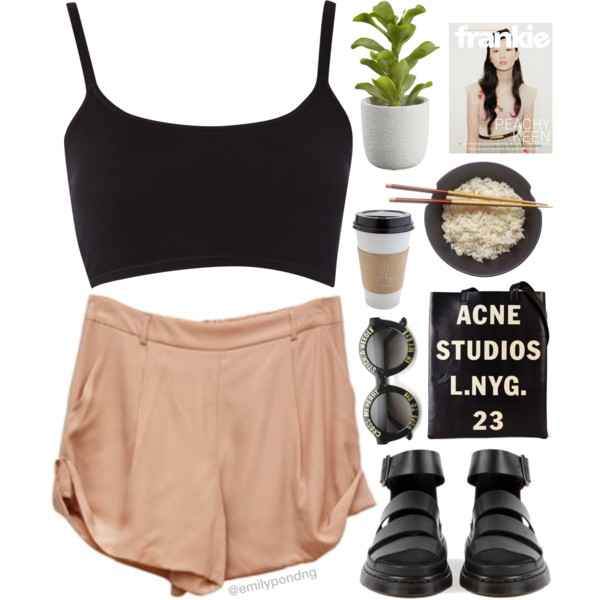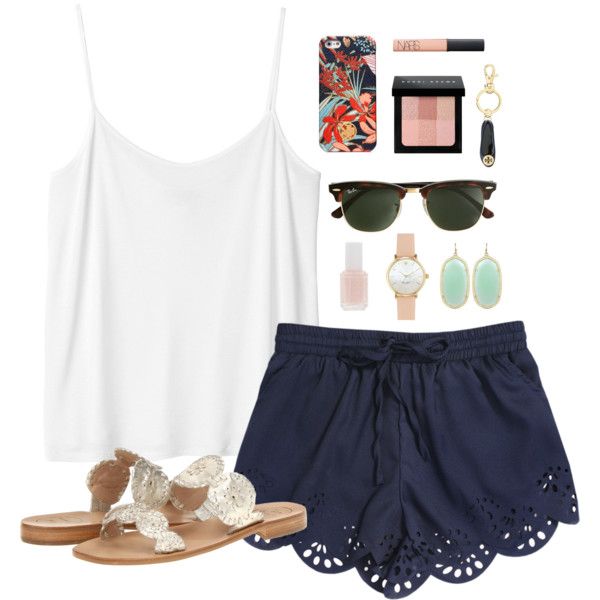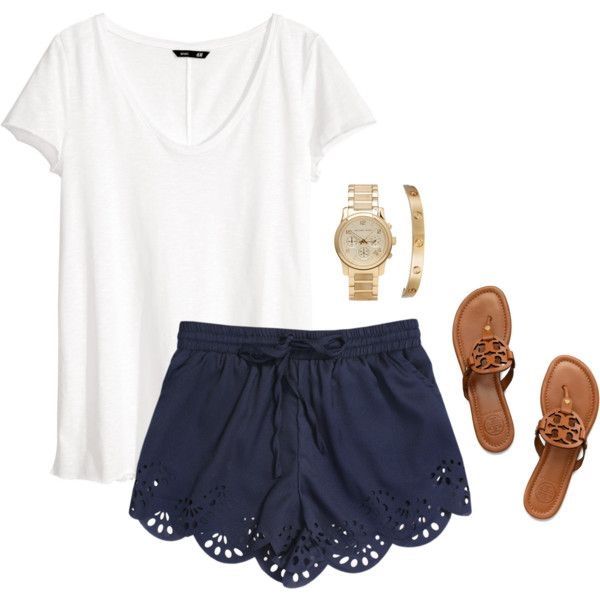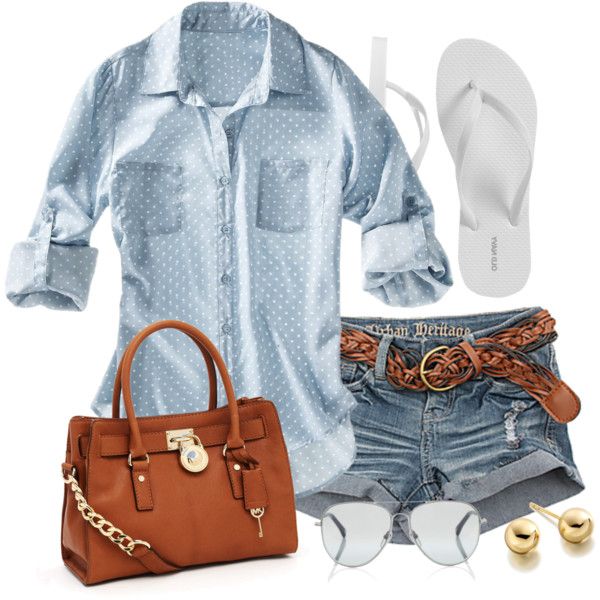 The temperatures in late summer may drop at night, so it's a good idea to have a blouse or a hoodie with you.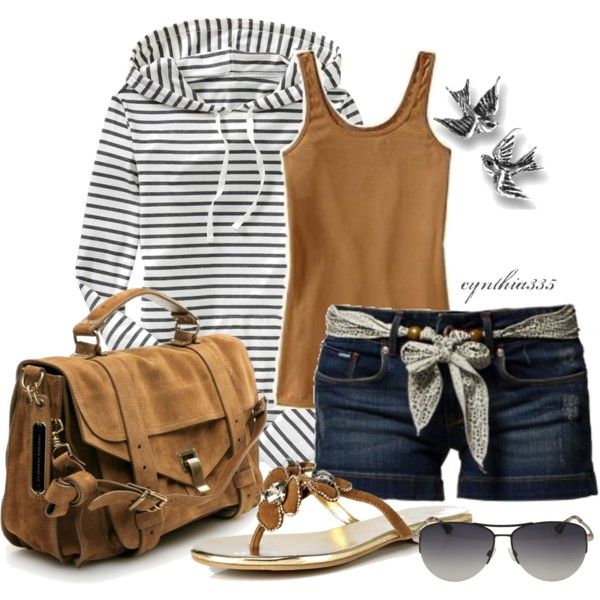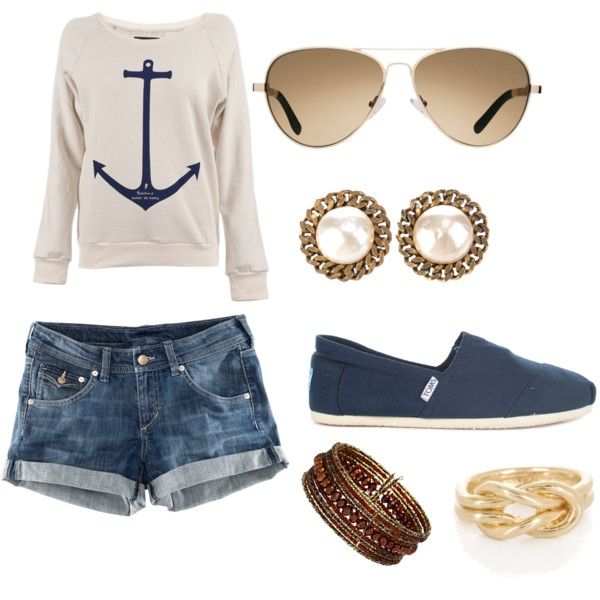 Which one of these summer polyvore outfits would you like to recreate soon? I'd love to hear from you, so don't forget to post your ideas in the comments below!