One of the most important parts of any occasion is flower arrangements – it boosts the ambiance of parties, weddings, birthdays, anniversaries, and any other events in life. We may define flower arrangements as the art of organizing and grouping together plant materials to achieve harmony of form, color, balance, texture, and proportion. They bring elegance, beauty, and joy to the ambiance. You do not need to be a professional to create beautiful and picture-perfect flower designs. In this writing, we will give you tips on how to make easy floral craft arrangements.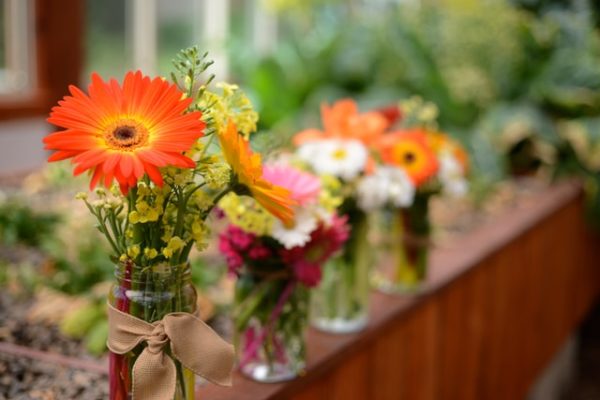 Special Arrangements
●      Thanksgiving Arrangement
There is no other occasion that your floral centerpiece has more of an opportunity to shine than Thanksgiving. You can combine orange Asiatic and Peruvian lilies with bright sunflowers, lavender stock, and pink roses for a colorful, artistic, and classic Thanksgiving pairing.
●      Flower Arrangement for the Graves
Leaving flowers at the grave for somebody who has passed away is something many of us feel the need to do. Choosing the right cemetery flowers is important and most people tend to buy expensive headstone flower arrangements. However, one of the common dilemmas is to find them gone the next time you visit the cemetery. To solve the problem, you can use the headstone flower anchor, which is attached to the top of the stone, and then clips to the bottom of the layout, keeping it attached to the stone. Once attached, the flower set back on the stone, completely hiding the anchor from sight.
●      Wedding Arrangement
Make a beautiful centerpiece using the bride's chosen colors. You can also add bells, candles, and lovebirds. For a wedding, creatively combining beautiful flowers into bouquets, boutonniere, centerpieces, and decorative items. You may find that there are unique flower arrangements from East Olivia which you can utilize for wedding occasions.
Prepare Your Design
Choosing colors is perhaps the most important element for a flower arrangement because that is what most people will notice. You can select from 1- 4 colors that complement each other and decide 2-3 flowers with different shades, you can choose another bloom in contrasting color to produce a pop of excitement. Then you can also draw the flower arrangement you would like to achieve. You can use your paper and colored pencils to draw a rough sketch of your design before going to a florist or craft store. It does not have to be a perfect drawing, but providing a sketch will help you figure the type of design you are going for. Finally, choose a container that will work with your style of decoration. Your container is just as important as the flowers and the design of your floral arrangements.
Make Your Flower Arrangement
After visiting a floral market and craft store for supplies, it is time to start arranging! You can begin by placing each stem in the container and evenly spread around the rim. Make sure to clip off the leaves near the bottom to remove bulk and help them stay fresh longer. Layer flowers from one variety to another, depending on the size and number of flowers. Turn the arrangement around and check its appearance and make sure it is consistent. Often, consider the height and width of your model. As a general rule, the height is 1 1⁄2 times the height of the container in which it is held. For the final touch-add the leaves, berries, or other green foliage. These are filler materials that give the impression that there are more flower arrangements that give an extravagant look at no extravagant price.
Flowers are more than just a nice way of filling up a garden or bouquet. In addition to their unique beauty, flowers have been in fact identified to enhance one's health and quality of life. Flower arrangements for every day, weddings, birthday parties, celebrations, or all other activities in life are a significant part of the atmosphere. We hope these tips were helpful and good luck in creating your flower arrangement!