It might feel like a long way off right now, but it's never too early to start thinking about Christmas! This doesn't mean putting your tree up or playing festive songs of course, it just means considering the practicalities of the event. It can be an expensive time of year for most, and plenty of party planning and prep early on means you can spread the cost and enjoy the time more once it arrives. Instead of spending the whole of December running around like a headless chicken, you can have fun and soak in the moments- with peace of mind that you've done all of the hard work already.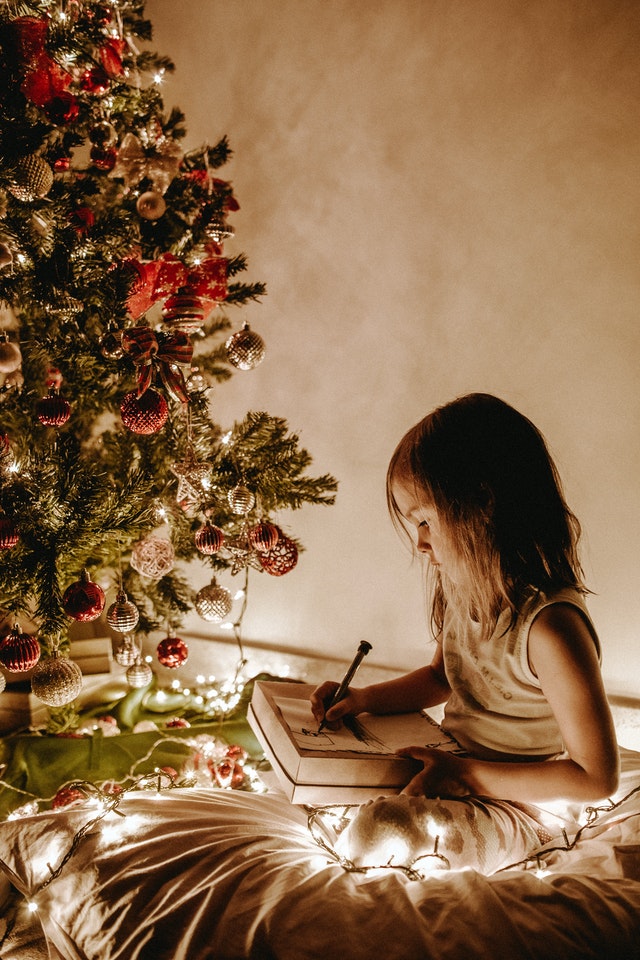 Christmas might be criticised as being an over commercialised holiday, but really it's whatever you want it to be. For most of us, it's about making memories with our families, and what better way to do that than by starting your own traditions? If you have young children and aren't sure what things you can do each year, here are some ideas to peruse that you could start preparing for.
Holiday Crafts
Crafts are fun for all ages, and if you have kids they're fantastic for improving a wide range of developmental skills. Crafting can be a good way to save money too, from making your own cards to your own Christmas decorations to baking yummy treats to give as gifts, this is something you could make into a family tradition. You don't need to go to a craft store and spend lots of money on expensive materials if you don't want to, consider what can be reused or foraged. For example. table centrepiece decorations or wreaths can be made out of sticks, pine cones and holly that you can find for free in any woodland.
Christmas Eve Box
Christmas eve boxes are a newer tradition that lots of families are enjoying. They're a great way to set the festive mood on Christmas eve, and can contain things like sweet treats, festive activities and new pyjamas. You could even go all out and get new matching pyjamas for the whole family, check out companies like Lazyone Holiday Collections for different ideas. Not only are these nice to go to bed ready for Christmas morning, but make for some cute family photos too.
Movie Day
When the kids have finished school for the year, the weather is cold outside and all you want to do is stay indoors, why not have a Christmas movie day? Dedicate one day each year in the runup to Christmas day as your family movie day where you can eat snacks, drink hot chocolate and watch all of your favourites. Bring down your duvets from upstairs, make a cosy den on the sofa and enjoy!
After Christmas Party
The time between Christmas day and new year is always a nice, jumbled time where no one knows what day it is, chocolate for breakfast is acceptable and everyone has new gifts to keep them entertained. One way to celebrate this in-between period is with a party, it's a good way to use up any leftover Christmas food and get family together too. If you have young children then a new years eve party probably won't be for you, but something during the daytime where you can play games and enjoy each other's company might be right up your street. You could set a date in the calendar and make it a yearly tradition!