The first and most essential thing that you should do when you start choosing the decorations for your wedding is to pick the color that will predominate it. In this way everything will be in cohesion and matching. When I started think about the color scheme that is popular all the time, to mind came the mint. Mint weddings look so romantic and charming and look good no matter what time of the year it is. This is a really soft and flattering shade that gives vintage vibes as well. From table setting to photo backdrops, cake and flowers, to maid of honor dresses everything can be mint and so fun. Mint can look really good with touches of other colors especially coral and gold. The options are really endless when it comes to mind weddings, so scroll down and see what I have got for you today. These Delicate Mint Wedding Ideas That Are Really Romantic And Natural will make you say wow!
Check out these inspiring something blue wedding ideas and the lovely summer table centerpieces that will charm you. You can never get enough of wedding inspiration, so don't miss it for nothing in this world!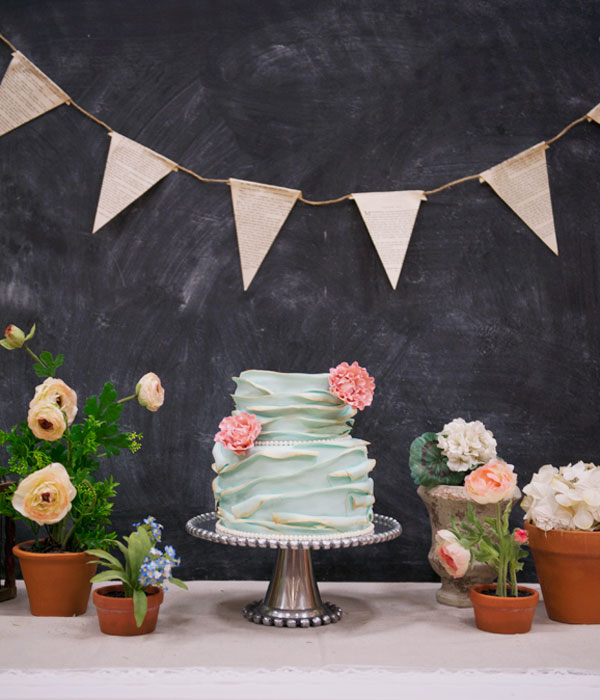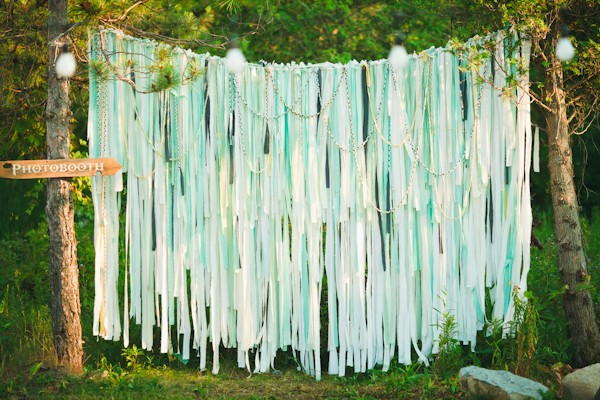 If you are in the mood for some DIY activities that will make your wedding day even more special, get some mint paint and some brushes and get down to work. Grab some mason jars and paint them in the desired shade of mint and use them as flower holders on your wedding day.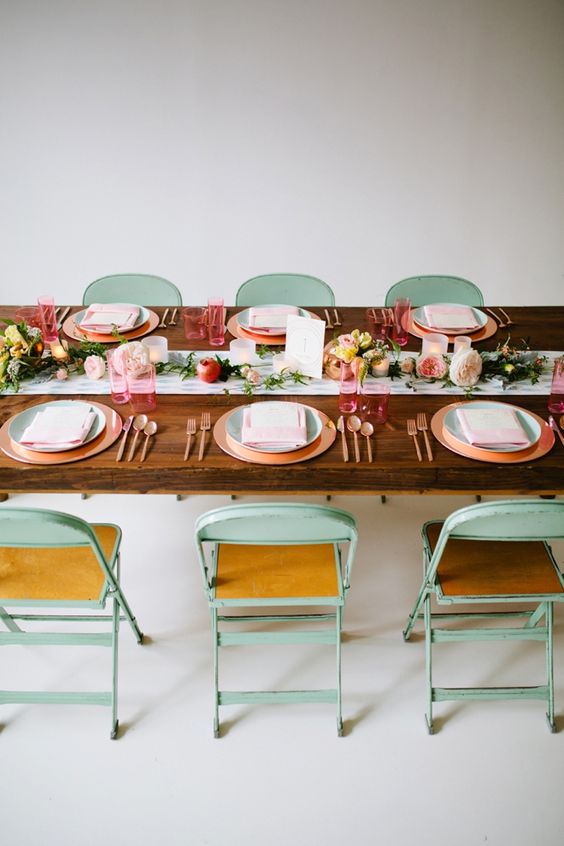 The combo of mint and coral is really stunning. Do you see how this mint table runner and the coral napkins fit together? The gold details are inevitable too!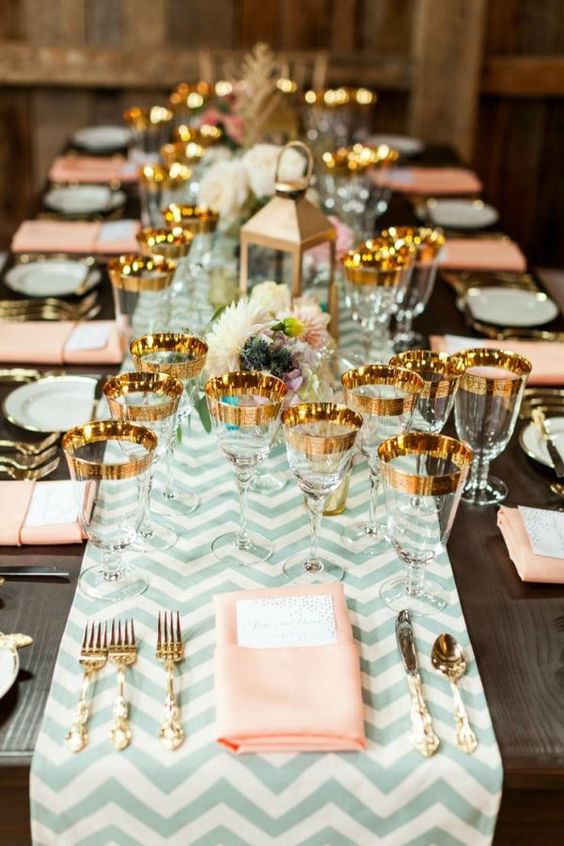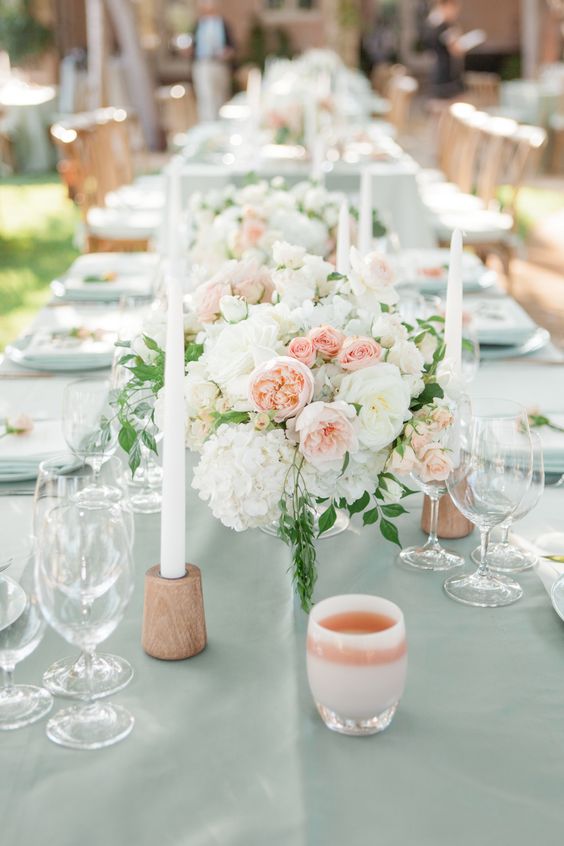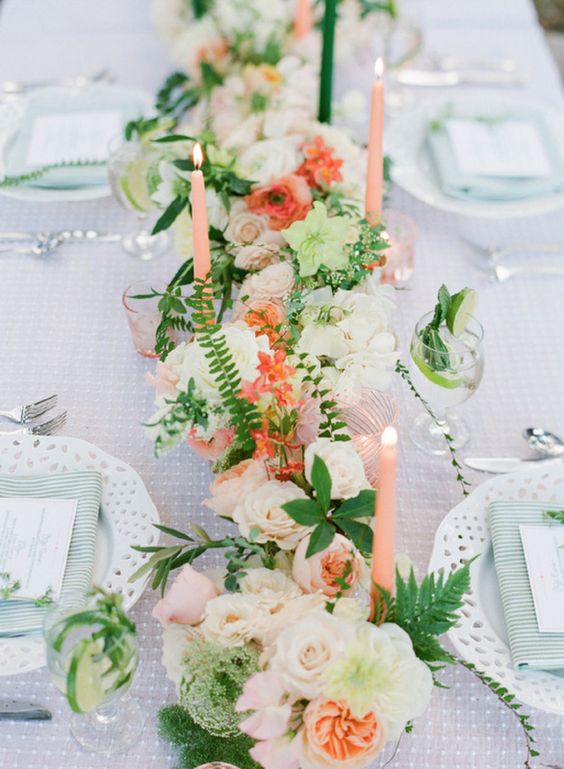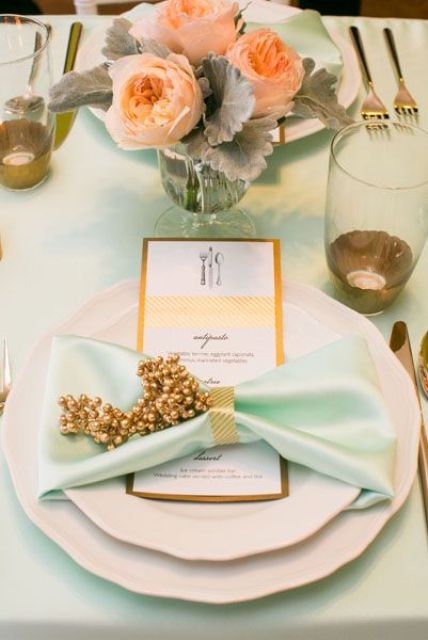 The tables are the ones that grab the attention when you enter the venue, so make sure yours leave a wonderful first impression. Pay a close attention to the cloths, table runners, napkins, table numbers, flower vases, candles, etc. Every small detail will make a big difference!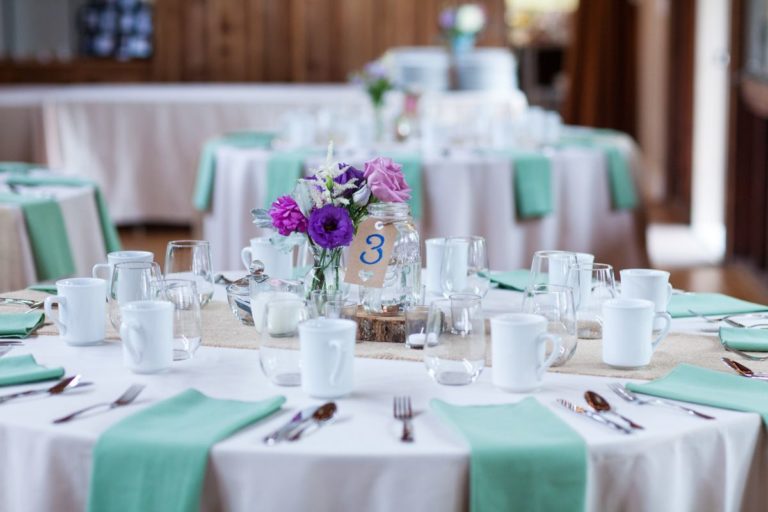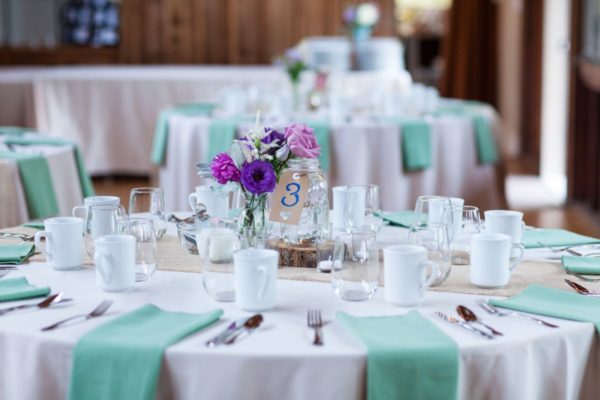 If you are looking for other colors that will match with green, another possible way to go is with white and gold. The combo of these three colors is definitely so glamorous, sophisticated and modern. What do you think about it?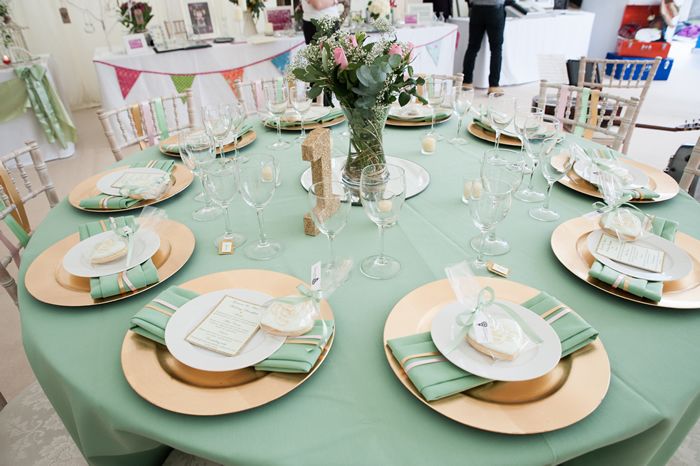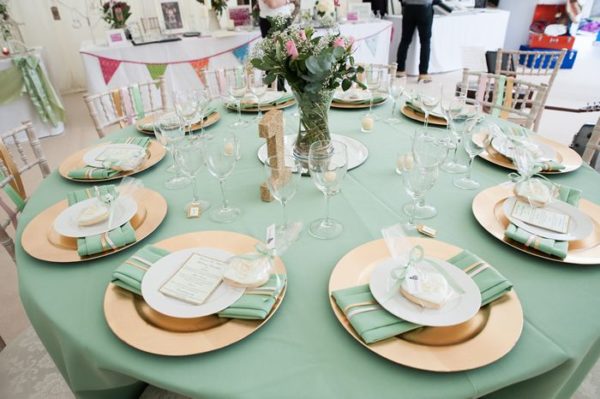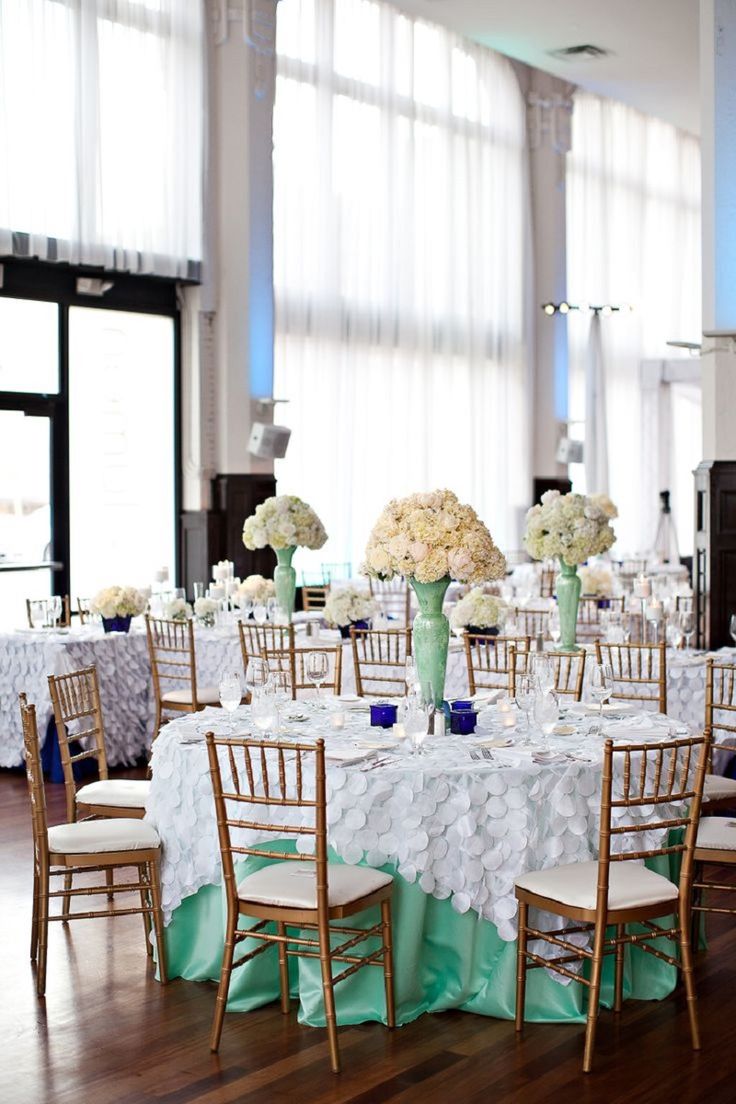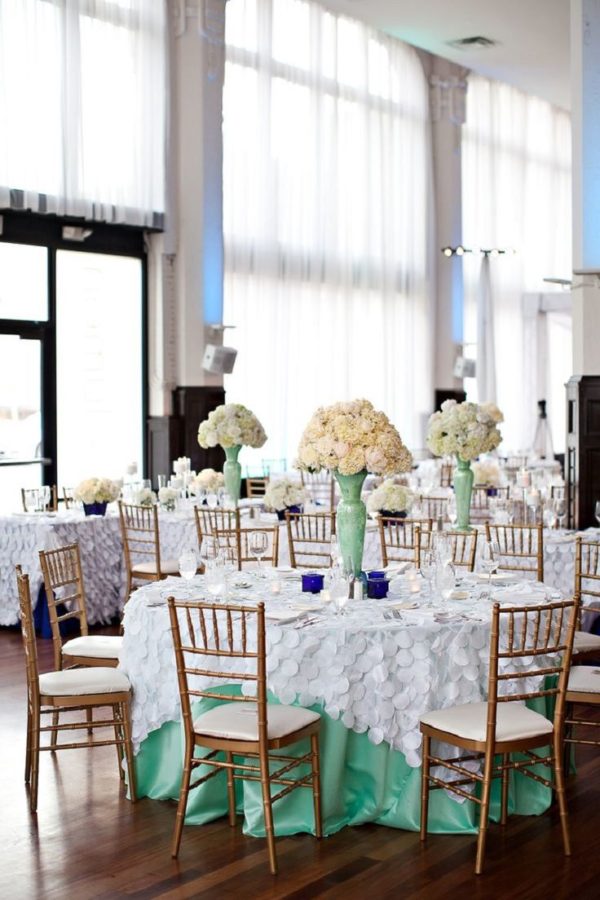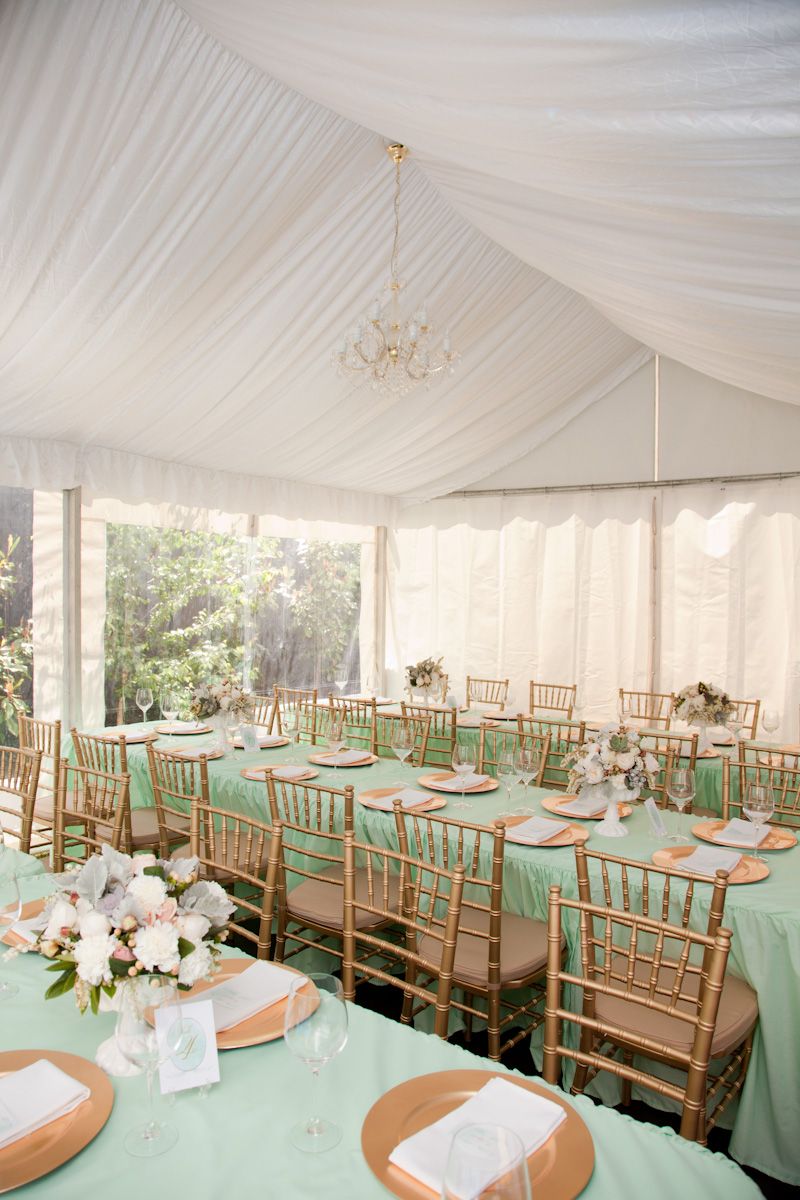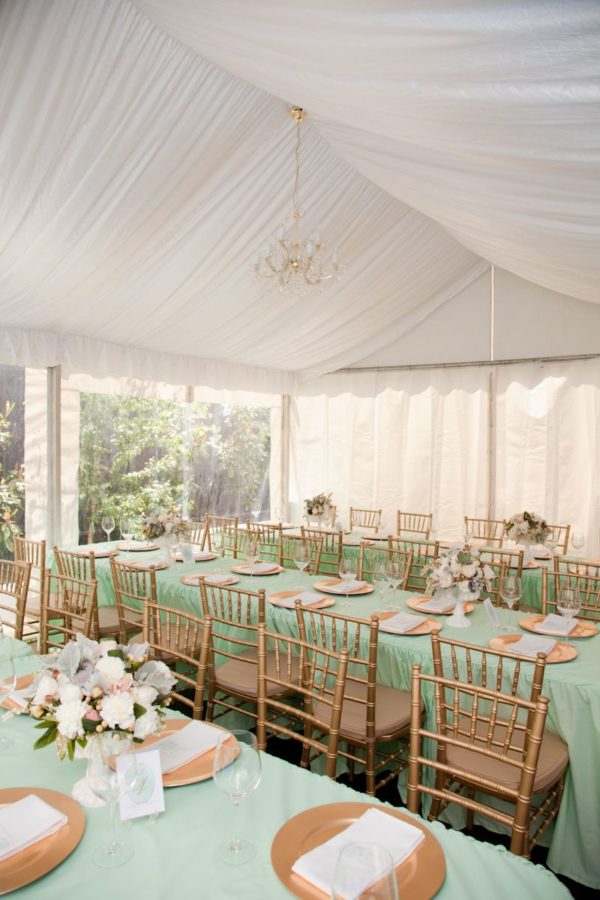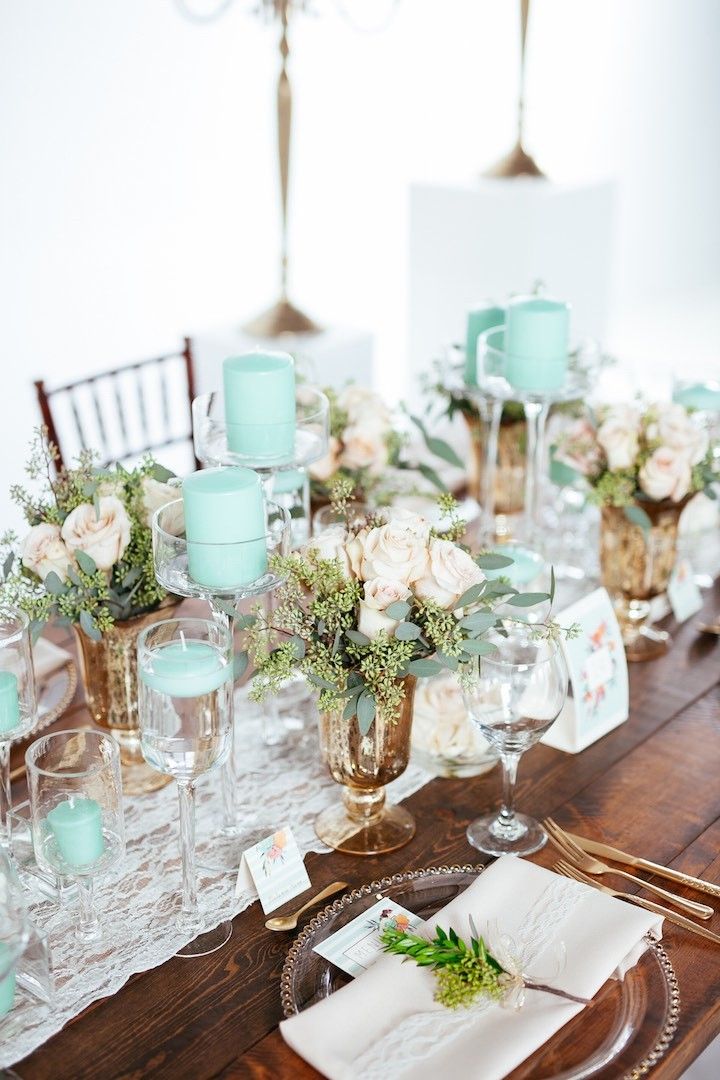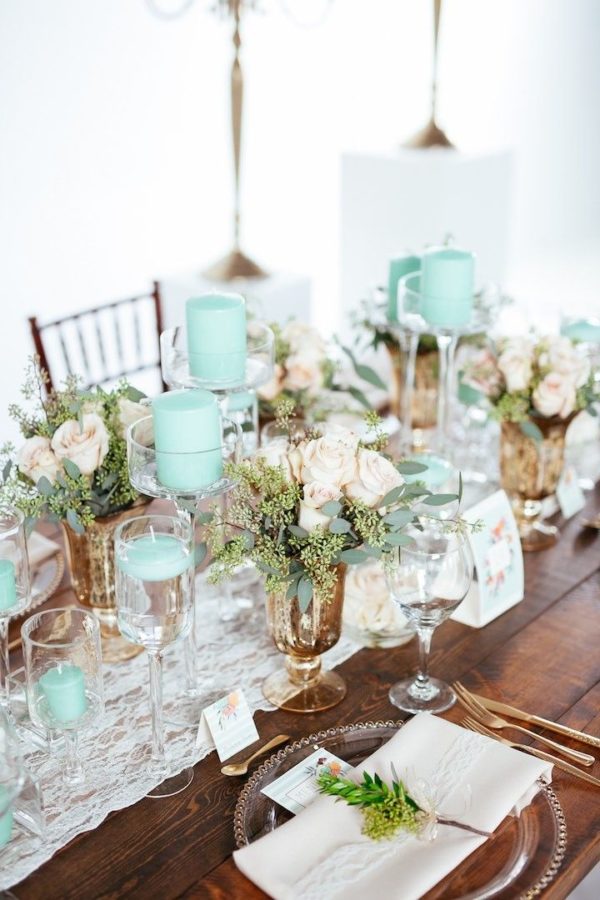 I'm sure that once you see all of these ideas you will have made your mind on a mint wedding!