If you're planning a wedding, building a wedding website of your own can be the perfect accessory to help guests know all the must-have, important details. Indeed, it can serve as an online destination to share your relationship story, photos, accommodation details, and any other important information relating to your big day.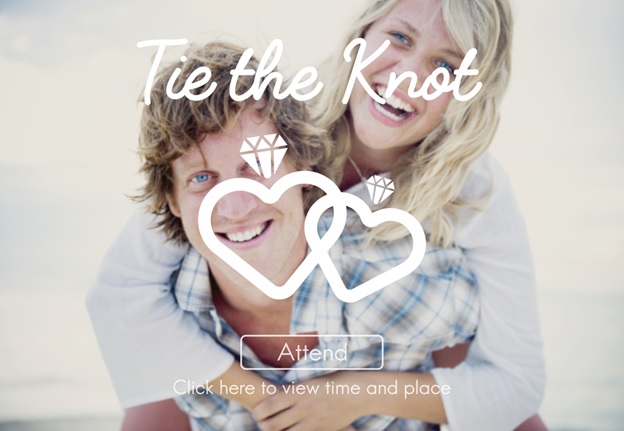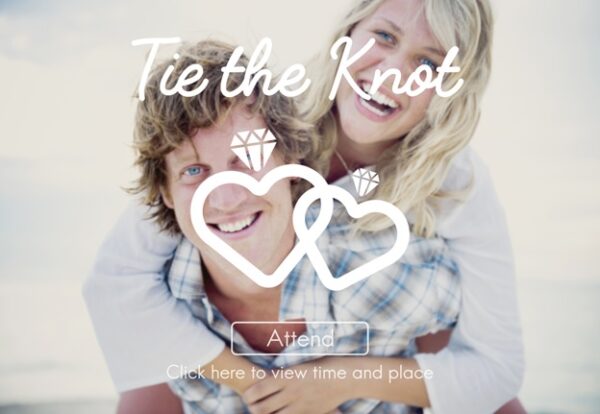 Now, you don't need to be a graphic designer to create a stunning wedding website. With a few simple rules and some smart technology, you can make something that's both appealing and informative to your family and friends:
1. Use a Template
You can create a beautiful wedding website with minimal effort by using any number of templated designs. Minted is one company that stands out from the crowd, as its customizable websites are user-friendly and professional.
There is a range of designs to choose from, and each can be personalized with photos and your choice of color combinations. Minted has teamed up with independent designers who have done the hard work for you and created one-of-a-kind looks. All you need to do is sign up and input your information!
2. Stick to a Theme
Every wedding has a theme — and your wedding website should reflect this. For example, if your bridesmaids are wearing red, you could incorporate a subtle ruby shade into your invitations and website. Conversely, a beach wedding might have an ocean theme, or a sophisticated event could feature hues of silver, black, and white.
Your wedding website should give your guests an idea of what to expect. Think about whether your special day will be casual, semi-formal, or formal. Your language and photos can complement this.
3. Incorporate a Simple Layout
When people visit a website, they expect items such as the menu and header to be in a specific spot. Thus, your wedding website shouldn't be overly complicated or cluttered. Avoid too many bright colors, small fonts, and dark backgrounds, as these can cause eye strain when viewed on a digital screen.
Find a font that is easy to read for all ages. If you're unsure of one that will work, ask someone for a second opinion. You should also pay attention to any photographs, making sure they are relevant and clear. Try not to enlarge or stretch your images too much as this can result in blurry, pixelated graphics.
4. Check Your Spelling and Grammar
Before you share the link for your wedding website with your guests, you should check the grammar, spelling, and content. Grammarly is a word-check tool that comes with a free basic version, and this can help with any accidental spelling errors.
You should read over all the details carefully, as you don't want to give your guests the wrong information. For example, the time, date, location, and dress code should all be double-checked. If you get it right the first time, you can avoid any confusion.
Designing a Chic Wedding Website
A chic wedding website can be a central portal for your wedding guests to find any relevant information. It can also be a convenient space to display all your photographs after the big day. If you're planning a wedding, a website will be easy to create when you use a high-quality template.
There are a few important notes to remember. Keep all your correspondence consistent with a central theme, and make sure you double-check any information to ensure it's accurate and there are no spelling or grammatical errors.
When designing a wedding website, you should be considerate of older relatives who may not be tech-savvy. Stick to large fonts, a simple layout, white backgrounds, and minimal use of bright colors.