Most people celebrate the arrival of warm, summery weather, but the most popular season of all in the US is autumn. There is, indeed, something that beckons one to a cosy home when 'the weather outside is frightening.' As you make your way home from work or social gatherings, it is easy to dream of snuggling on the sofa, preferably by a fireplace and surrounded by interiors that celebrate the warmth of home life. If you are thinking of changing up your interiors to boost comfort and aesthetic, appeal, the following ideas may inspire you.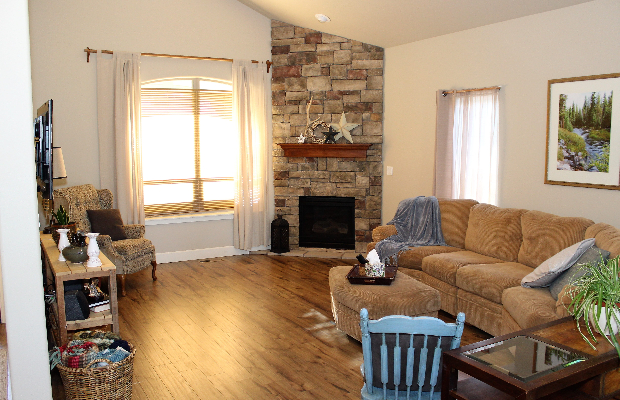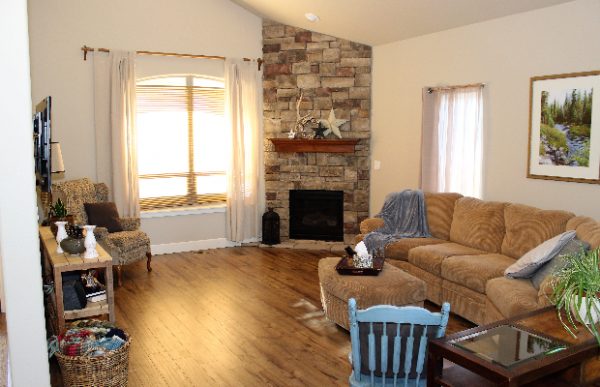 Warm and Toasty Flooring
If you are up for one major renovation this year and you live in a cold area, your family will be delighted if you fit your home with underfloor heating. Not only does underfloor heating make it perfectly viable to walk around barefooted in the winter, but it also significantly reduces airborne and impact noise—which is perfect if you live in an apartment. Underfloor heating is also an ideal way to keep the temperature in your room constant as unlike traditional radiators, it does not overheat and covers the entire room, so there are no cold spots.
Wall Art Design
Canvas art is a popular choice for home decor, and it can be a great way to add a touch of warmth to your home during the winter months. Depending on the style of canvas art you choose, you can create a range of different atmospheres in your home. For example, if you choose canvas art with a lot of warm colors, it can help to create a cozy and inviting space. Or, if you choose canvas art with a more muted color palette, it can help to create a calm and relaxing environment. No matter what your personal style, there are art pieces out there that will suit your needs. So get shopping and start making your home into the warm and welcoming space you deserve!
Embracing Warmer Textures
Now is the time to switch from finer, lighter fabrics to thicker, snugglier ones. Pull out a few soft blankets in sophisticated patterns and lay them over your sofa, bring out any thick, fluffy rugs you have in storage, and pull out faux fur cushions and decorative elements. Add warmth to your winter bedroom by pulling out blankets in materials like Merino wool, Sherpa fleece, or puffy comforters.Pile up your bed with fluffy pillows and comforters and add a chunky knit blanket for the foot of your bed. Use thermal curtains in your windows, as these create an extra layer of insulation and boost energy efficiency in your home.
Using Lighting to Battle the Winter Blues
Fewer hours of sunlight in the day can affect one's mood so keeping your home as bright and cheerful as possible during the day is important. If you are renovating your home, think about knocking down walls and replacing them with sliding glass doors or glass walls so that light can literally flood your interiors when the sun is up. At night time, use pendant and accent lighting to give warmth to corners and staircases, selecting bulbs with around 40 watts to create more of a golden glow in common areas like the living room. Supplement this with lamps for reading and detailed work such as sewing or crafting. Use a variety of lighting types—including floor lamps, to create various bright spots that can attract the eye.
Winter is an ideal time for a home makeover. The latter can involve major renovation work (such as changing a radiator for underfloor heating) or small changes such as buying warm blankets for your living room and bedroom. Lighting is also an important way to create a gentle, golden glow at home. During the day, natural light is definitely the way to go so try to find ways to let the maximum amount of sunlight in.