Do you have dandruff in your hair? Do you want to get rid of the unwanted spotter? You can do all this with a shampoo made from natural ingredients that you have everyday in your home. Here are some ways that we have chosen exactly for a vice. Do not wait to browse the gallery down and choose the best one. The results are unexpected.
Cucumber and Lime Scalp Detox
To make this shampoo again you will need 1 cup of cucumber (peeled & chopped), 1 teaspoon of lime juice and 3 drops of rosemary essential oil (optional). Cut the cucumber into small pieces. Then mix it in lime juice. Such a mixture is ready for use. Apply it to the scalp. Massage your hair for about 5-15 minutes and then wash your hair with warm water.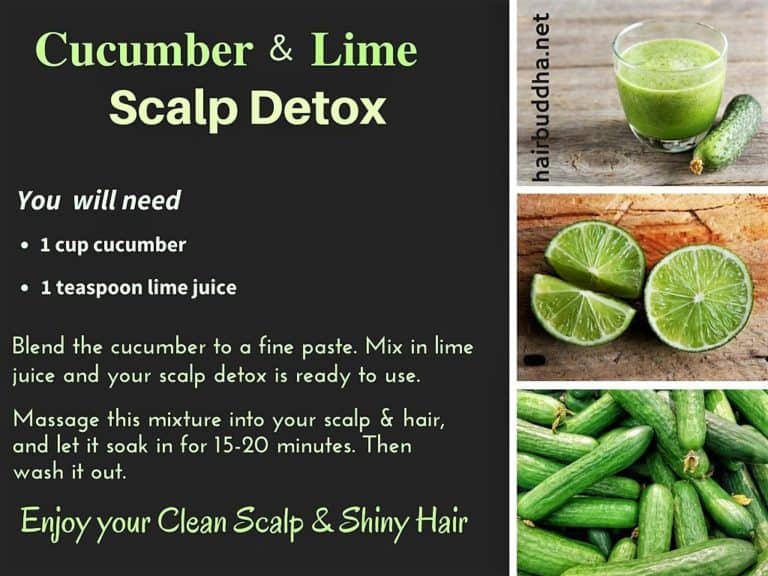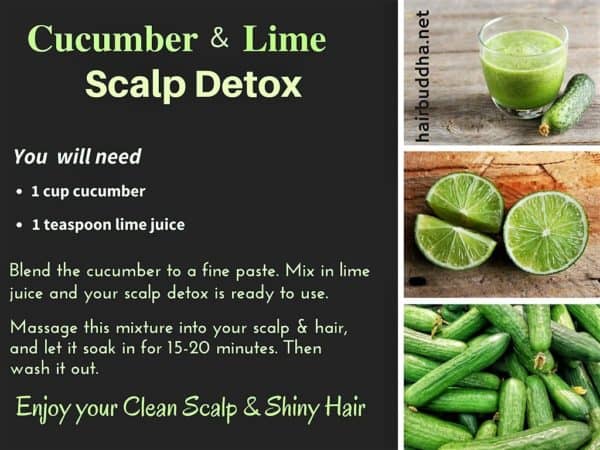 source
Honey Anti-Dandruff Shampoo
It takes 1 tablespoon of honey (raw honey works the best), 1/4 cup of water. 1 tablespoon of aloe vera gel, 1 drop peppermint essential oil and 2 drop rosemary essential oil to make this anti-dandruff shampoo. Take one bowl and mix in it the honey and the water. Mix well the ingredients until the mixture is well-balanced. Put the shampoo in the bottle. Then apply the shampoo to wet hair, massage the hair for about a minute and rinse with warm water. Finally leave your hair naturally dry.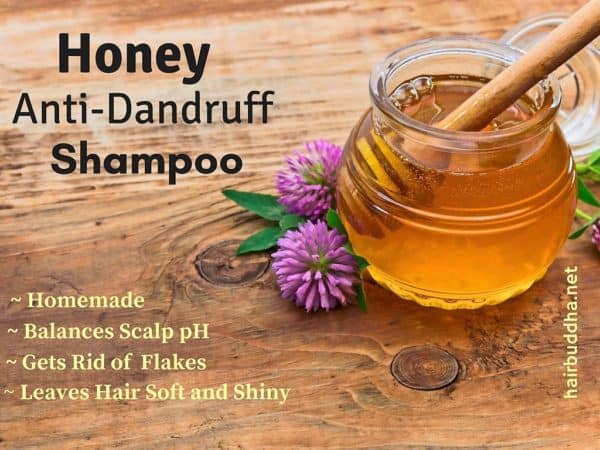 source
Rhassoul Clay Deep Cleanser
The necessary ingredients for this shampoo are the following: 1-2 tablespoons of rhassoul clay, 3-4 tablespoons of water, 1 tablespoon of aloe Vera gel, 1 teaspoon of lime peel or orange peel powder and 1 tablespoon marshmallow root powder. To do this shampoo all you have to do is add all the ingredients to the clay water to get a liquid paste. This shampoo should be applied on wet hair. Apply it to the hair and let it work for 3 to 5 minutes. Rinse with warm water. With the help of this shampoo you can enjoy beautiful hair without  dandruff.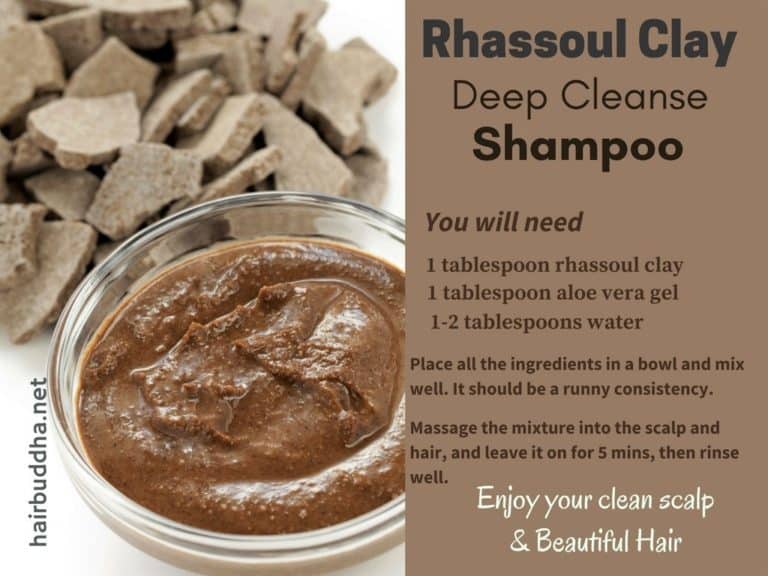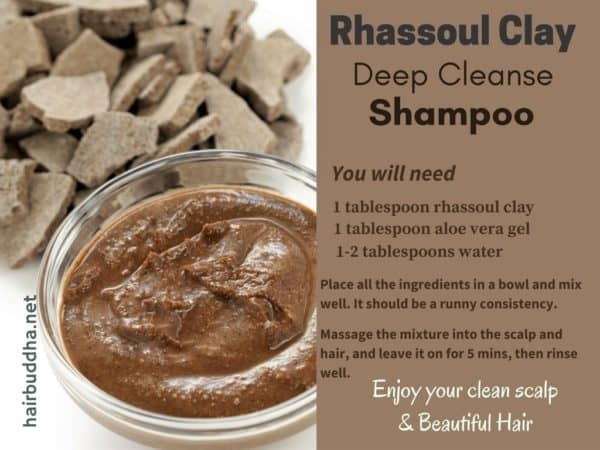 source
 4. Shikakai pH Balanced Shampoo
You need 5-6 pods of shikakai, 1 soap nut or reetha, 1-2 teaspoons of fenugreek seeds, 1 tablespoon marshmallow root and 2 ½ cups of water. In a bowl combine the herbs with water. Place the container on fire and leave for 10 – 12 minutes until the water is well sucking. Then, after a good boil, remove it from the fire and let it cool down. Apply to your hair the mixture and massage the scalp. Let it sit for 4-5 minutes. Rinse your hair thoroughly with warm water. Allow the hair to dry naturally.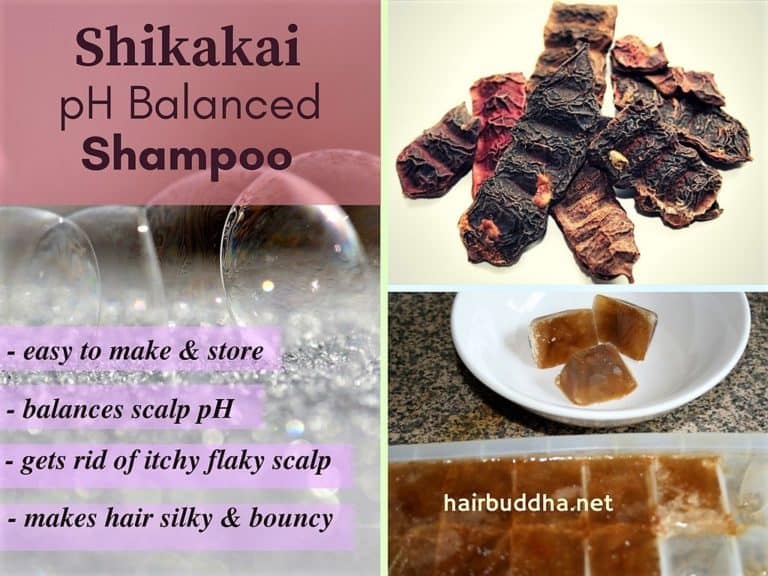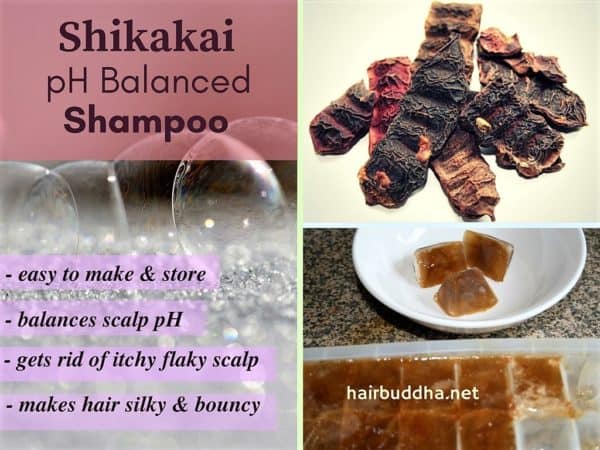 source
5 .Yucca Root Cleanser for Dry, Itchy Scalp
Take 2 teaspoons of yucca root powder, 1 teaspoon of amla powder, 2 teaspoons of fenugreek powder, 2 drops of lavender, essential oil and Hot water to make a paste. This shampoo is prepared very quickly. Put all ingredients in a bowl. Add hot water so that a liquid paste can be made. Let it cool. Then apply to your hair. Let it stand for 5 minutes and rinse thoroughly.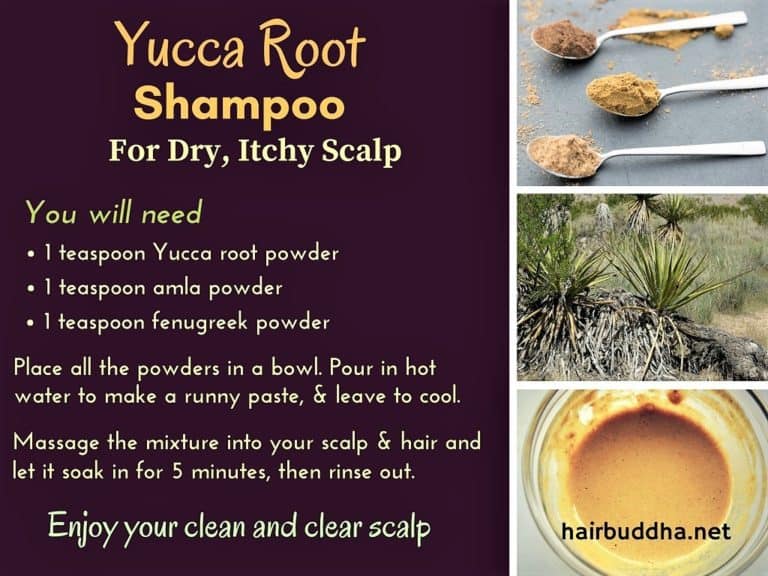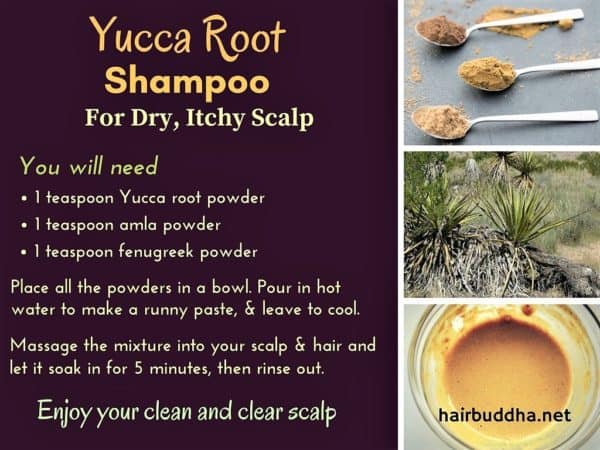 source