While a productive week can be rewarding a motivating, nothing beats that Friday feeling. Although a recent poll found that Americans voted Saturday as their favorite day of the week (no shocker there), Friday is a close second. And what's even better than a regular ole Friday? A Casual Friday, of course!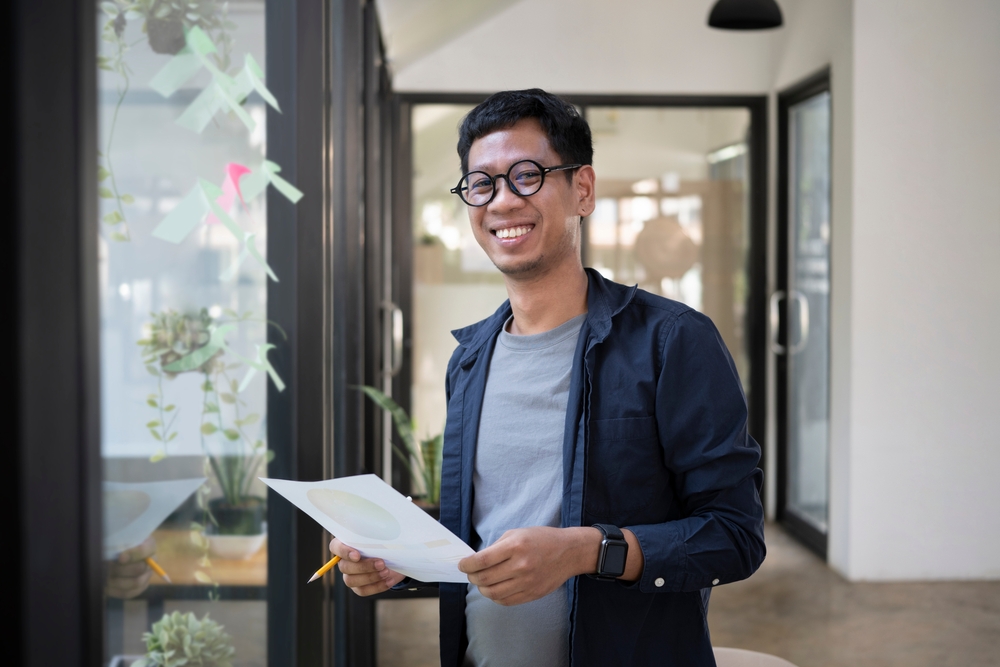 Source: Prathankarnpap/Shutterstock.com
The goal of Casual Friday is to allow office workers and other professionals who typically wear business attire to balance their looks with something more laid-back. Whether you're in a corporate environment or work in a small business here are a few tricks to mastering Casual Friday.
Do: Check Your Employee Handbook
Your employee handbook will lay out safety guidelines and other dress requirements. Clothing should be presentable and neat. You have the freedom to show off your personal style, including wearing men's sneakers, jeans or sweaters. However, you do not want to come dressed in anything that would appear disrespectful or inappropriate for the industry and culture you work in. Casual Friday dress codes vary greatly from one business to the next. Therefore, take the time to learn what is and is not allowed.
Don't: Come to Work Looking Disheveled
Regardless of your Casual Friday outfit, do not go to work looking dirty or disheveled or in clothes that look tattered or destroyed. Pajamas, T-shirts with inappropriate slogans, or clothing that looks better equipped for the gym never belong in the work environment. Additionally, clothing that is unnecessarily tight or revealing is typically the wrong choice.
Do: Use a Tailored Jacket
Regardless of your work environment, a tailored jacket makes most casual outfits look good. For example, if you take men's polo shirts with jeans and drape them with a sharp blazer, you are able to maintain the overall casual feel while simultaneously elevating your entire outfit. It doesn't matter if you're using a stylish sports coat or the tried and tested classic navy blazer. If it is perfectly tailored and nicely cut, you will look good. Do you think that a blazer is too formal for a Casual Friday? Remember that you can easily dress it down using less formal-looking pieces.
Don't: Try To Make a Statement
Even though it's a Casual Friday, it's imperative that you still keep your metaphorical professional hat on. Don't go too crazy with your casual outfit. Remember, professionalism doesn't mean you have to sacrifice your individuality but rather channel it in a manner that respects the work environment. For example, instead of wearing an outrageous T-shirt that you plan to wear to a concert later that night, opt for a nice top that is still work-appropriate but comfortable.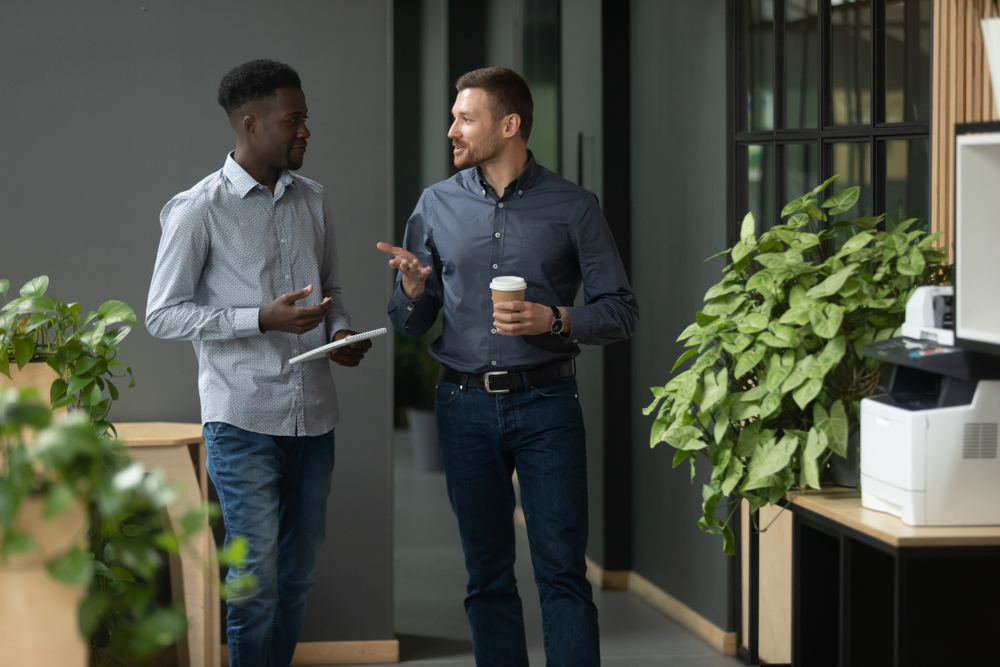 Source: fizkes/Shutterstock.com
Do: Carefully Select the Pants You Will Wear
Options for casual dress slacks are plentiful. If you are in a creative field, wearing denim may be appropriate. Instead of distressed jeans, look for well-fitted dark pants. Pair them with casual sneakers. In a more formal environment, slim-cut wool pants and classic chinos can give you a more casual appearance without looking informal.
Don't: Show Off
You may look great rocking the latest designer shirt with the logo blazing across the front. However, if your clothing says, "Look at me," it may not be best for the work environment. Visible branding can be a distraction, which typically is not desirable in the work environment.
Do: Use a Well-Fitted Shirt
A shirt that is ironed, fitted, and in a color outside of the traditional white can make a Casual Friday outfit shine. Don't limit yourself to solid colors. Casual Friday permits you to try bold floral prints or something similar. This can be a tasteful yet noticeable way to add color to your outfit and to make your look more personal.
Don't: Wear Something Unpractical
Think about the task you are likely to be required to do on a Casual Friday. If you work in a law firm and you will appear in court, then even the nicest floral shirt, casual sneakers or fitted jeans would not be appropriate. You want clothing that makes it as easy as possible to perform the task ahead of you in a dignified way. You never want to ignore any health or safety requirements for the job you are doing even if it means that you have to put personal style choices to the side. It's smart to see Casual Friday as a way of dialing down the formality of your attire without wearing something impractical.
Embrace the Casual Friday Vibe
You may think that being the serious guy who refuses to dress down on Fridays when everyone else does will make you look more professional. In most cases, it will make you look like you are a grouch who lacks the flexibility to bend when everyone else does.
Casual Friday is a time for you to go with the flow even if doing so makes you feel a little uncomfortable. The nice thing about Casual Friday is that there are many combinations for you to try. If jeans are not your deal, then change them out for slim-cut chinos. Throw on a chambray shirt and a fitted sports jacket. Just leave the tie at home.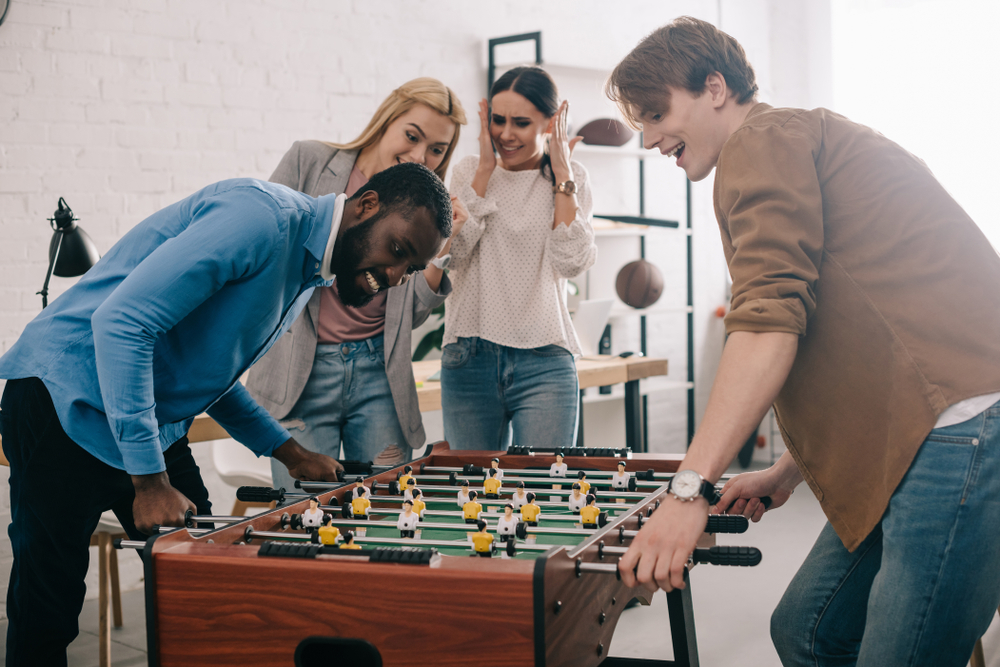 Source: LightField Studios/Shutterstock.com
Understanding the culture is key to making Casual Friday a success in your office. Does casual mean you still need a collared shirt, or is a T-shirt okay? As you master the rules of casual Friday, you will slowly be able to make more risky choices and express yourself while showing respect for professional conduct.