Essential oil diffusers can freshen up your home and leave you feeling great too. Check out our DIY oil diffuser guide and make your own diffuser in minutes.
One of the best things about the approaching holiday season is making everything smell wonderful. We love pumpkin, apple, cinnamon, peppermint, and other wonderful holiday scents to get us in the seasonal spirit. But the holidays can also come with stress, seasonal depression, and tight budgets.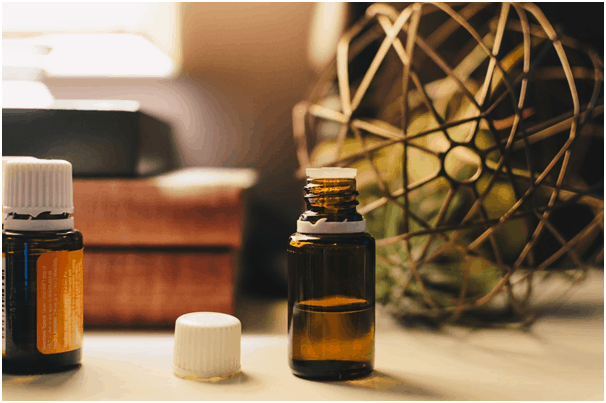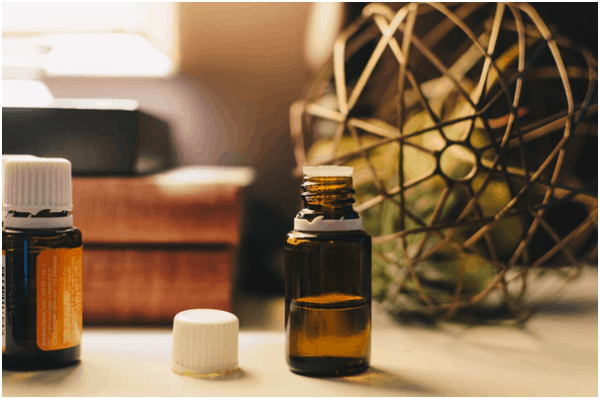 If you're looking for a way to make your home smell naturally amazing without spending a ton of money while also lifting your spirits, look no further than essential oil diffusers. Creating an oil diffuser is easy and affordable, and it can bring the benefits of essential oil aromatherapy into your everyday life. Read on to learn about essential oils and how to make a DIY oil diffuser.
What Are Essential Oils Anyway?
The name "essential oil" is somewhat misleading, as essential oils aren't oils at all. They don't have the usual fatty structures oils do, so the name is something of a misnomer. Instead, essential oils are concentrated plant components.
It can take an enormous amount of a plant to create essential oil since they're so highly concentrated. For instance, it takes 4,000 pounds of Bulgarian roses to get one pound of essential oil. Depending on the oil you like, they can be very expensive, but there are also more affordable scents.
Benefits of Essential Oils
You may have heard about the hype around essential oils, but are they really that special? While essential oils won't cure chronic illness or serious injuries, they can be therapeutic in their own way. Primarily, essential oils are useful in aromatherapy, which uses the emotional connections we have to certain scents to induce various feelings or states of mind.
Certain scents can affect our moods or emotional states; for instance, peppermint and lemon tend to increase alertness. Likewise, lavender tends to have a calming effect, and chamomile makes most people drowsy. Aside from these effects, there is some evidence that various oils can help with small physical problems such as acne and congestion.
How a DIY Oil Diffuser Works
Oil diffusers are an easy way to make essential oils a part of your life. You may not want to carry around a bottle of lemon oil with you in case you get drowsy in a meeting, but you can keep a diffuser at your desk. Likewise, you could place a chamomile diffuser by your bed or a lavender diffuser in your bathroom.
An essential oil diffuser in its simplest form consists of reeds placed in a jar with a little essential oil and a carrier oil mixed in the bottom. The oils travel up the reeds, where they are dispersed out into the air naturally. They provide a wonderful light scent that will infuse your space with your chosen aroma.
Picking Your Essential Oil
No matter what effect you'd like to create, there is an essential oil to make it happen. If you want to engender more confidence and courage in yourself, try using bay laurel oil. If you want to promote harmony, delight, and creativity, jasmine oil might be a good choice.
Of course, you can also pick a scent just because it smells nice. Essential oils come in scents ranging from coffee cake and pumpkin pie to coconut beach and warm cashmere. Whatever your favorite scent is, it's a pretty good bet that you can find it in essential oil form.
Mix Up Your Oil
Once you've picked your essential oil, it's time to start mixing up your diffusing solution. You won't want to just put your essential oil in the bottom of your diffuser. Instead, you'll want to pair it with a carrier to help it travel up the reeds more effectively.
You'll want to find a good non-scented oil like almond or jojoba oil and pour about a quarter of a cup of that oil into a bowl or directly into your bottle. Add in a couple of teaspoons of your essential oil. You may also want to add some vodka or other unscented alcohol to help carry your oil into the room as it evaporates.
Decorate Your Bottle
Next, you'll want to decorate your bottle. This is your party, so you can make it look however you want. Get together some crafting supplies and go nuts.
You may want to wrap twine or yarn around your bottle to give it a nautical or homey look. You might want to get stained glass paint and paint a beautiful scene on the glass. You could glue on gemstones, add washi tape, or leave the glass clear for a classic effect.
Assemble
After all decorations have been secured in place and dried as needed, it's time to assemble your DIY essential oil diffuser. Take some reeds (you should be able to get them at your local craft store or on Amazon), and trim them to the length you need. Then pour your essential oil into your bottle, and place five or six of the reeds in the bottle.
You'll want to let your reeds soak for about half an hour and then flip them. You should rotate your reeds every week or so to keep the aroma fresh and clear. And with that, you have a new DIY essential oil diffuser ready to bring peace, joy, or whatever boost you need to your life!
Find More Fun DIY Projects
Having an oil diffuser around can be a great way to bring aromatherapy into your daily life or make your house smell good without spending a thousand dollars on artificial scent diffusers. A DIY oil diffuser is cheap and easy to assemble and is completely customizable. You can even try combining different essential oils if you want to get more creative with it or choose from a variety of blended essential oils online.
If you'd like to read more great articles like this one, check out the rest of our site at AFD. We have articles about designers, fashion brands, tattoos, beauty, and more. Check out our bank of DIY articles today.