You're not a bridezilla. Make sure your bridesmaids look and feel great from the inside out. Here are five bridesmaid dress ideas they'll love not hate.
We've all seen our fair share of horrendous bridesmaid dresses. But, when it comes to your wedding, keep your besties in mind. You're not a bridezilla!
Make sure your bridesmaids look and feel great from the inside out. As they're spending so much money, make sure the dress is something they'll also wear again.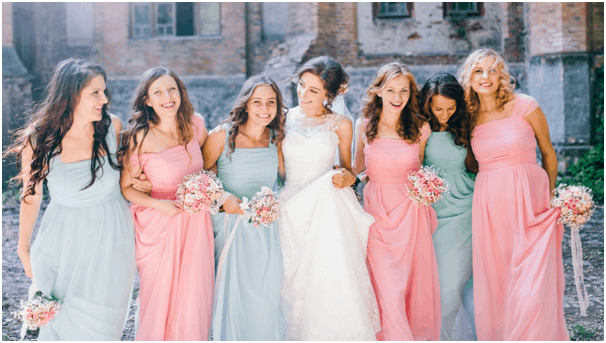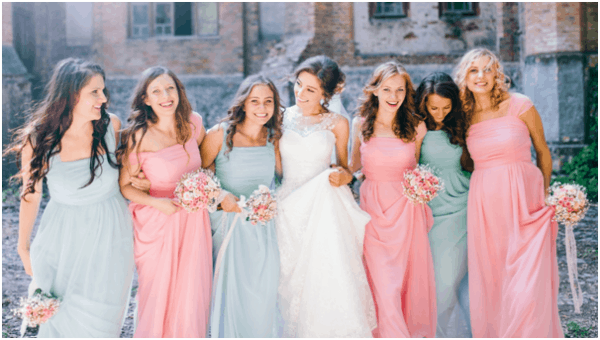 Here are five bridesmaid dress ideas they'll love not hate. Let's take a look:
Variations on One Color or Shade
We all have one friend who looks stunning in a blush pink dress. However, not all of us can pull off such a hue.
Be kind to your friends who don't look so great in such a pasty color and instead give them a choice of a few shades.
Often, just choosing a dress which is a few shades darker will make a huge difference to a bridesmaid's complexion, as you'll see on bridesmaid dresses NZ.
Insistent on One Color? Try Different Shapes
If you're sure that all of your bridesmaids will look good in royal purple and you simply have to have them all wearing this color then you may want to give them the choice of fit.
Some of your bridesmaids may crush it in a full skirt while others may want to show off a little more leg. How about those who don't like dresses at all? Consider a playsuit!
With this small trick, you'll also showcase the personalities of your friends a little more than if they were all wearing the same dress.
Don't Want to Buy? Rent Your Dresses Instead
To save your bridesmaids some money, you could instead rent a range of dresses.
This way, if you're insistent that your bridesmaids wear a certain dress, they won't be losing $200 on something they hate.
Instead, they can focus on spending some money to make sure their hair and accessories are looking absolutely gorgeous.
Let Your Bridesmaids Choose the Fabric
Fabric can make a huge difference in the way a dress sits on the body. By allowing your bridesmaids to choose which fabric they'd prefer, they'll be a lot happier with the final fit.
You could choose a tailor, dress pattern and color. If your bridesmaids can choose the fabric, you'll be less of a Bridezilla than if you enforced them into matching red, satin dresses.
Take Your Bridesmaids Shopping with You
The best bridesmaid dress idea you could have is to ask each of them exactly what they want to wear. In theory, this is a great way to get your bridesmaid's input.
However, are you familiar with the film "Bridesmaids"? Kristen Wiig proves that such an event may not actually be fun.
But, at least your bridesmaids can't complain that they haven't been included in the decision making process!
Bridesmaid Dress Ideas are Personal
At the end of the day, your best friends are likely to push you into a few dresses which you don't love on their wedding days.
So, if you've found a dress your bridesmaids simply have to wear, throw out any worry of being a bridezilla and roll with it. Bridesmaid dress ideas should be something you love too.
Need more wedding inspiration? Check out our dedicated section.