It's almost Easter time and I'm so excited to share with you the Easter-Inspired DIY Beauty Products That Make Amazing Gifts. Make someone happy this holiday with these homemade gifts that they can use in their beauty routine and see their appreciation!
Easter Peeps Sugar Scrub Soap
If you are about to make these adorable sugar scrubs you are going to need some white melt and soap base, sweet almond oil or jojoba oil, soap fragrance oil, vanilla color stabilizer, soap colorant and white granulated sugar. Cut the soap base into cubes and place them in the sweet almond or jojoba oil. Put them in a microwave to melt and stir well. Then add soap colorant. Next, add the fragrance oil and the vanilla color stabilizer and at the end just add the sugar. Transfer the mixture in the molds and you are done!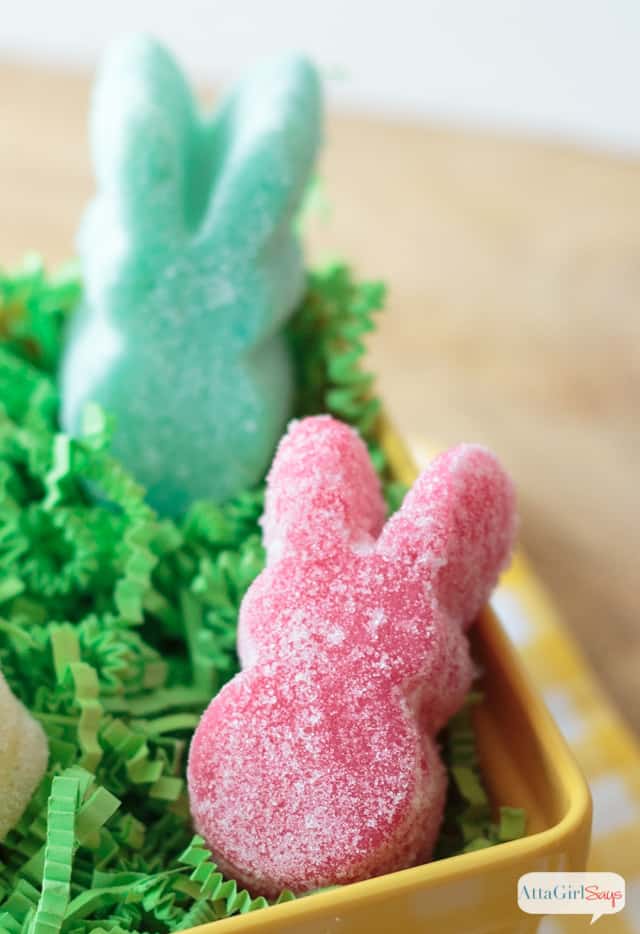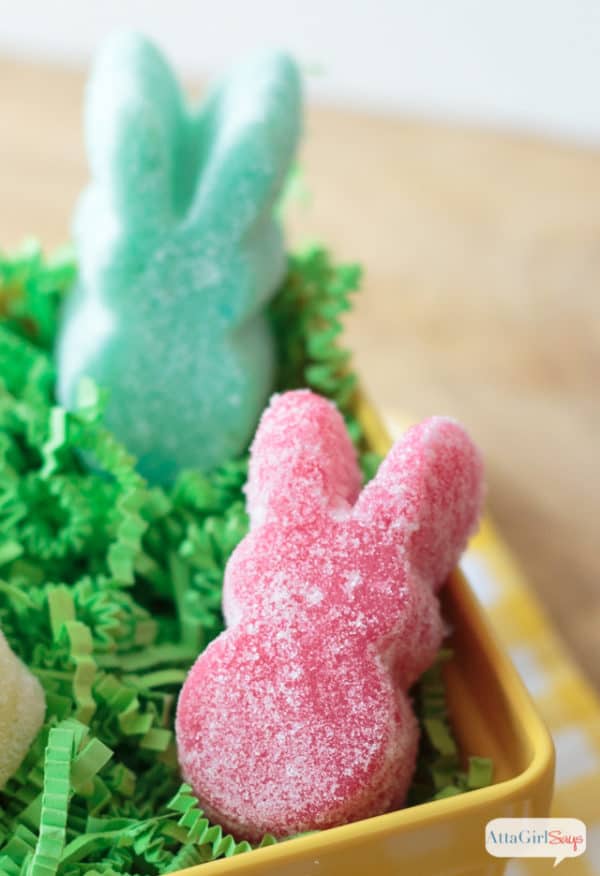 Carrot Sugar Scrub
This is such a cute sugar scrub that is made of water, food coloring, olive oil, sugar and essential oils. Mix all of these ingredients together. Transfer the mixture into a bag and then get some raffia leaves and insert them in the center of the scrub. Add a ribbon to the whole product and you are ready to surprise someone this Easter.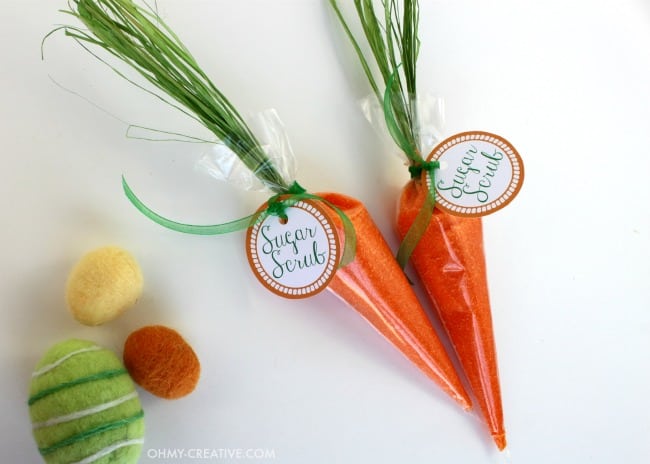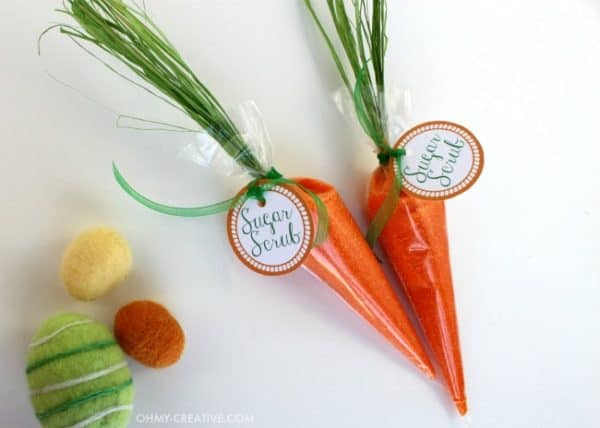 DIY Egg Mint Bath Bombs
If you want to make this egg mint bath bombs you are going to need epsom salt, baking soda, water, peppermint essential oil, food coloring and plastic Easter eggs that will serve you as molds. First, mix the dry ingredients into a bowl and then add the wet ingredients into the mixture. Stir them well and transfer the mixture in the molds. Let them dry for several days and they are ready for use.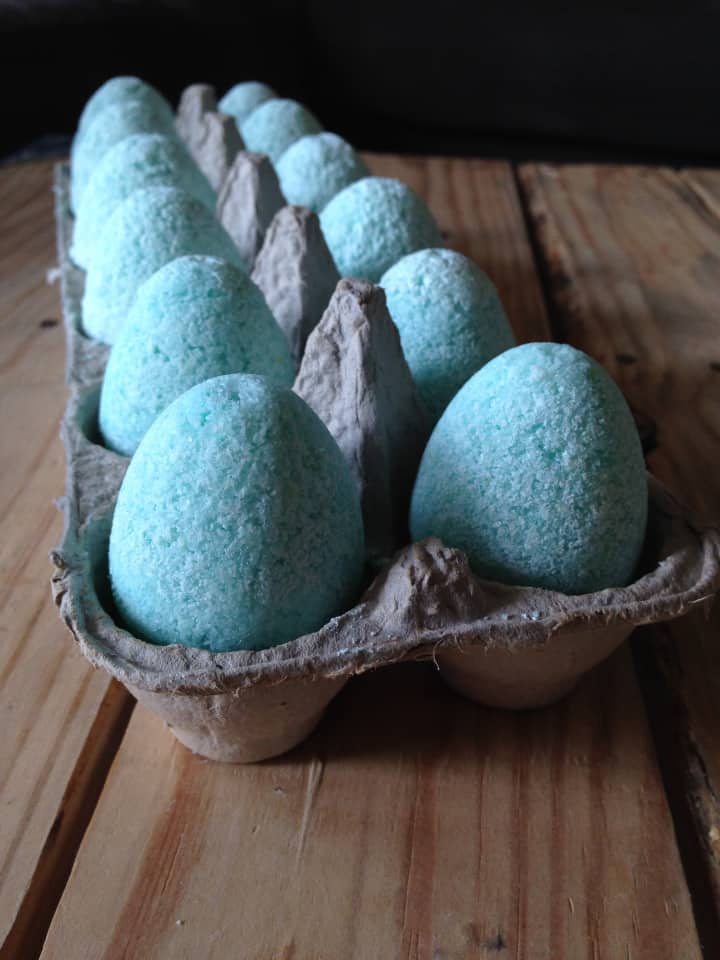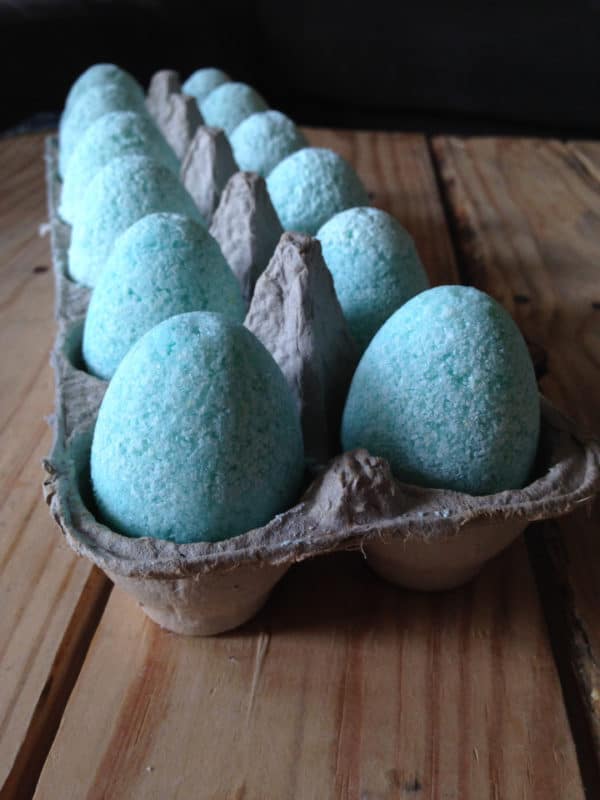 DIY Bunny Bath Bombs
For this recipe you will need some baking soda, citric acid, cornstarch, epsom salt, sweet almond oil, water, lemon essential oil, lavender essential oil and food coloring or soap dye (this is optional). In a big bowl insert the baking soda, citric acid, cornstarch and epsom salt and mix. In a small bowl mix the almond oil, water, the essential oils and the food coloring and mix them too. Then, you will have to pour the wet ingredients in the dry ingredients and stir until they are fully combined. Pour them into molds and take them out the next day.