Well cared body is a must for the summer season. Everywoman dreams of having her body perfect. Now you can have it with the help of any of these body scrub that you can do at your own home. By using some ingredients, you have t home, you can prepare the most effective body masks and lotions that will keep your body fresh and cared. In this article we are giving you some inspirational recipes to DIY body lotions and DIY body masks that will make your body shine for the beach. Read this effective DIY body scrub for perfectly cared body this summer.
1.Coffee body scrub
To prepare this body peel, you need a ½ cup of coarse sea salt, 1 cup of coffee grounds, 1 cup of oil and 5-15 drops of essential oils. Add a sea salt and coffee in a large bowl. Mix well the ingredients. Then add oil and essential oil. Add the resulting mixture to a tight jar at room temperature.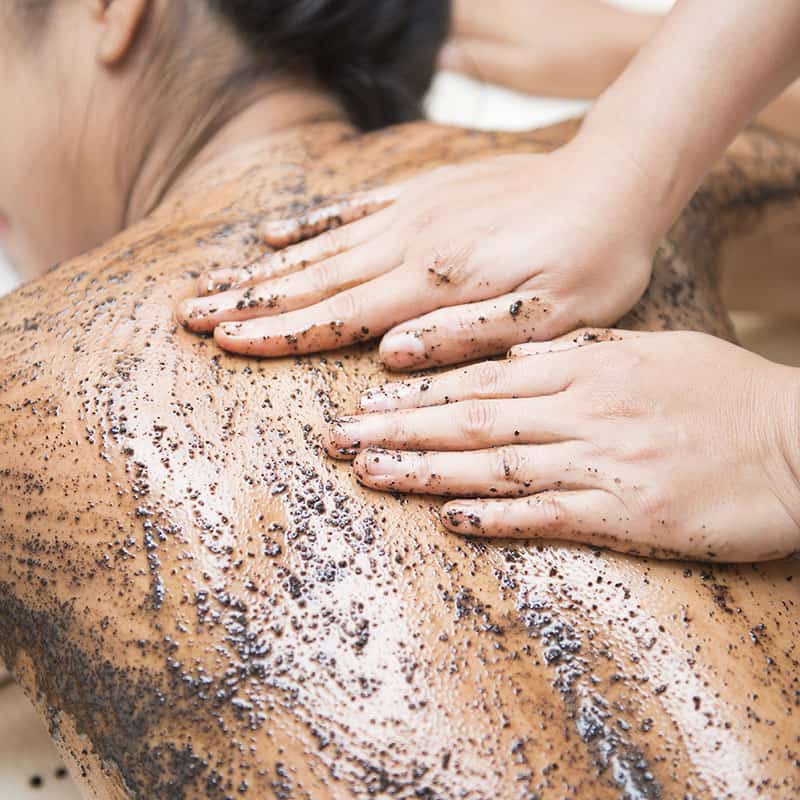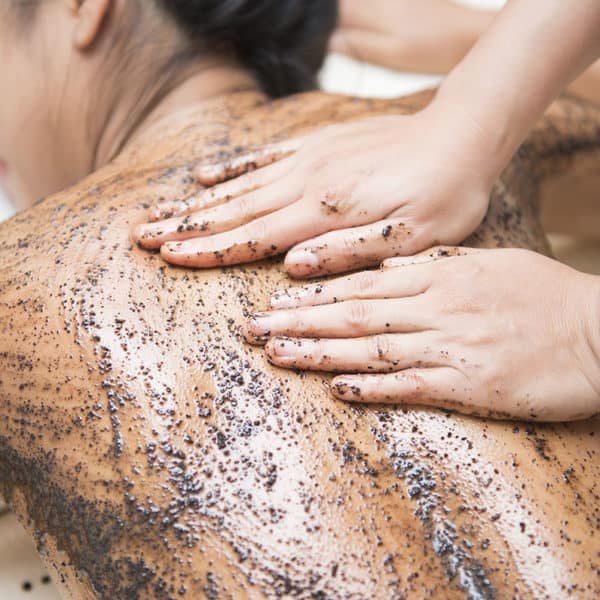 source
2. Citrus basil sugar body scrub
The required ingredients for this body mask are 1 cup of granulated sugar, 2 Tbsp. of Bronner's Citrus Orange, 2 tbspof coconut oil, 10 drops of basil essential oil, 10 drops orange essential oil and 5 drops of lemon essential oil. First remove the crust from the lemon. Then drain the juice from it. Mix in the dish with the other ingredients. If you want a weaker consistency, add more coconut oil. Apply from the mask on your body and wait about 30 minutes. Rinse with warm water.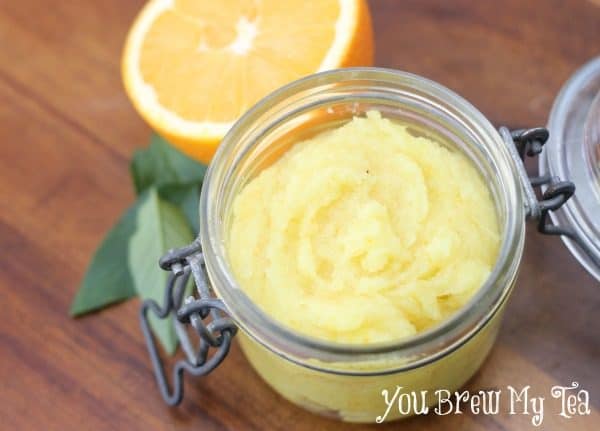 source
3. Orange body scrub
The necessary ingredients for the preparation of this peel  need 1you need cup of organic cane sugar, 1/3 cup of celtic sea salt, 1/2 cup of organic coconut oil, 2-3 tablespoons of almond oil, 1 tablespoon of Vitamin E and 30 drops off Orange Essential Oil. Take one bowl and place the sugar in it. Then place the bowl on fire to melt sugar. Add the other ingredients and mix well. Apply the mixture to the body and enjoy for about 1 hour. Then rinse with warm water and apply milk to your body.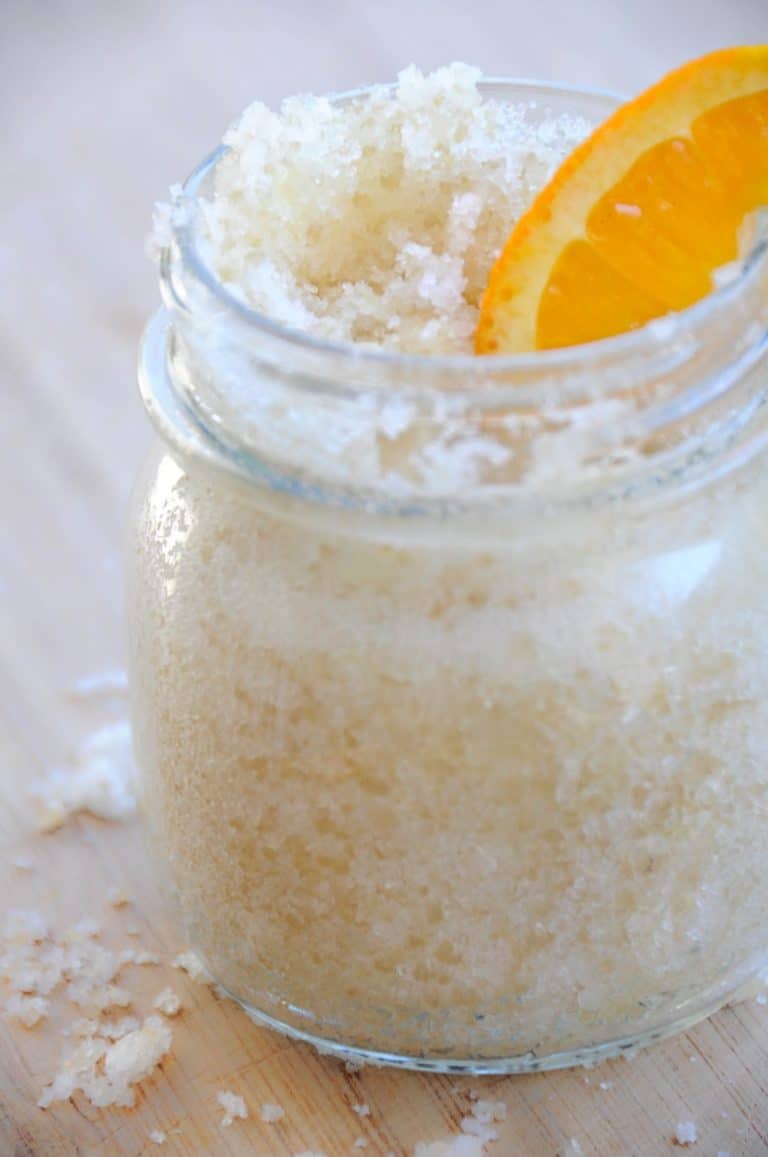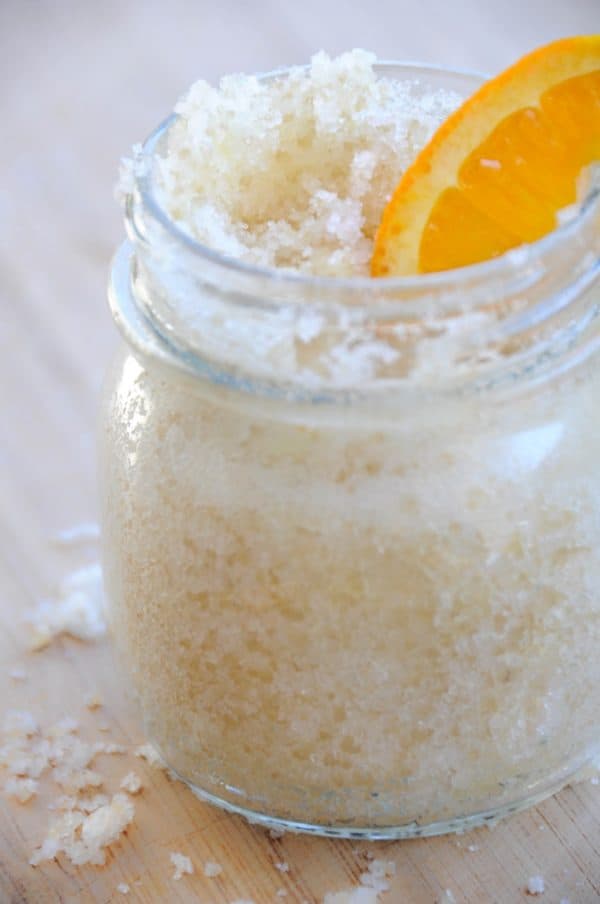 source
4. Homemade Apricot Sugar Scrub
Take 4 ounces of Apricot Oil, 1 cup of granulated sugar, soap colorant optional. In a small plate combine soap and apricot oil. Add 6 drops of soap color until the desired color is obtained. Add sugar and mix well. Keep the mixture in an airtight container.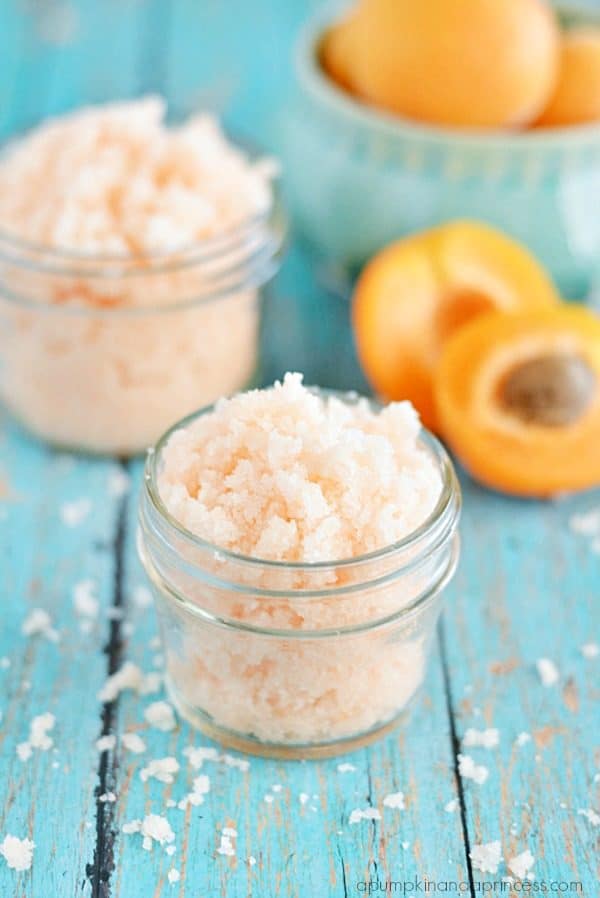 source
5. Root Beer Float Sugar Scrub Recipe
It takes 1/4 cup of coconut oil, 1/3 cup of dark brown sugar, 1/2 cup of sugar, 1 tsp root beer extract and 1 tbs of olive oil. Put all the ingredients in a bowl and make good use of them. Keep the mixture in the jar. Make a spin on the body using this mixture at least 2 times a week.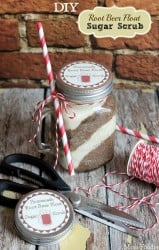 source