Summer will be here soon, and if your skin is really white and you want to tan it a bit, then you are at the right place. Here you are going to find some Effective Homemade Tanning Recipes That You Have To Try Now, so check them out.
Easy Homemade Bronzer
To make this bronzer you will need arrow root powder, cinnamon powder, cocoa powder, nutmeg powder and lavender essential oil. Add all of the powders in a bowl and mix them well. Then, add the lavender essential oil and stir again well but make sure you break all the lumps and get a smooth consistency.Transfer it in a clean container and press it down. Enjoy using it!

Carrot-Based Homemade Self Tanning Oil
The ingredients needed for this self tanning oil are water, unpeeled fresh carrots and brown sugar. The first step for making the oil is to rinse the carrots and cut them into small pieces. Then, boil the water and add the carrots and the brown sugar in it. Let them simmer for three hours and then let the oil cool. Strain the oil and then just put it into a spray bottle. In order to maintain a nice color you have to apply it once a week. You can apply it quickly and easily after you shower.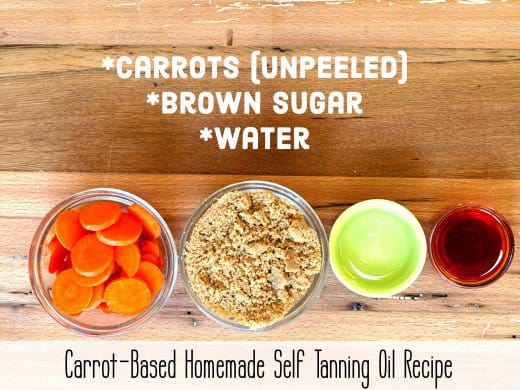 Homemade Tanning Lotion
This will be your favorite tanning lotion! Tea or coffee are required to make it, so get some grounded caffeinated coffee or tea bags and some unscented white lotion. Brew the coffee or tea and then add enough lotion to get the desired shade. Keep in mind that the more coffee or tea are in the mixture, the darker the lotion will be. Transfer the lotion in a spray bottle and apply it every week for best results.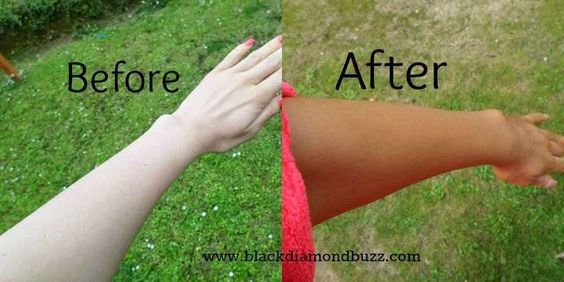 Homemade Self Tanner
The ingredients necessary for this amazing homemade self tanner are unscented good quality oil, baking cocoa and frankincense essential oil. First, you will have to stir the cocoa powder into the lotion and you have to make sure that there aren't any chunks in order to get even coloring. You can even use a hand mixer to combine them well. Then add the frankincense essential oil cause it has soothing and antibacterial properties. Transfer the mixture in a jar and store it in a cool place. As simple as that!