Yellow gold
It projects a better luminous look compared to white gold. Known as a fidelity symbol, it is known to be the best kind for women who like a classy style of fashion. Usually, it is best paired with darker skin colors, though it can be considered beautiful in every aspect. One good thing as well is it will not fade its color as long as it has a solid feature. Showering with this jewelry is not recommended as it lessens its shininess. The extent to which the ring is yellow depends on how higher the karat is.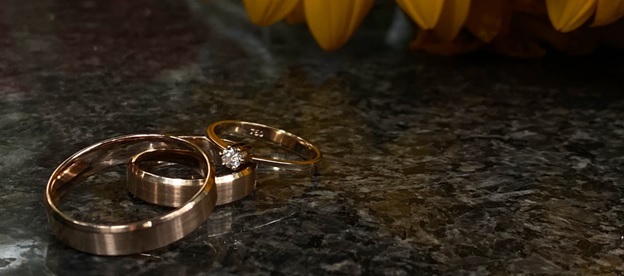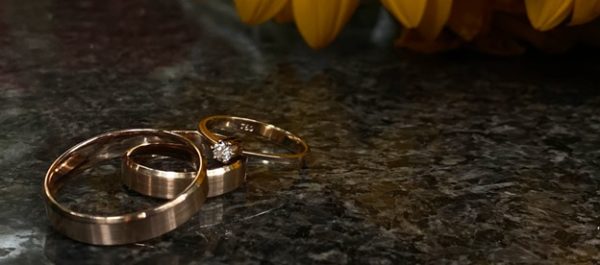 White gold
Stylish and chic it depicts an understated clean style. People say the highest quality is found in 18k Gold. White metals create a white color. It is also durable to wear and projects a lustrous look. It is advisable not to take these jewelry items, same as with yellow gold to shower due to it reduces the sparkle as time goes by. Also, don't forget – they are equal when it comes to value.
Specifications of white gold
Such gold is used to create rings for both men and women. Compared to other noble metals it is known to be cheaper. Here are criteria for proper selection of the ring:
Advantages:
♥ Projects an understated clean style which makes is a gorgeous material for wedding and engagement rings. It displays a neutral color that you can match every outfit! Surely depicts a timeless aura. Best option for a love vibe.
♥  It is much cheaper than Platinum Easily designed for any settings that you may desire.
♥ With it being cheaper than other metals paves its way to be available in different settings that you'll surely fall in love with. Check out our complete collection of engagement rings at IceCarats
Disadvantages:
♥ It can become easily scratched especially if worn daily.
Size of the diamond
We all know diamonds differ in shapes, cuts, and carat weights. Engagement rings with at least 2 carats or higher are already known to be big for the usual girl's style. What more if it will be more than 3 carats? It surely will be more prominent and a total head-turner. Such rings should not have a very big nor a very small diamond on it as it displays a huge impact on its appearance. One carat is equal to 0.2 grams. The bigger the carat the heavier it becomes. Please bear in mind that the sizes of the diamond depend on your screen resolutions, monitor size, etc. Always narrow your choices for you to get the perfect ring! Icecarats will help you do it.