Many couples spend months, or even years, planning their big day. It can be extremely disappointing to be faced with the decision to postpone your wedding, but it is a reality that you may not be able to avoid.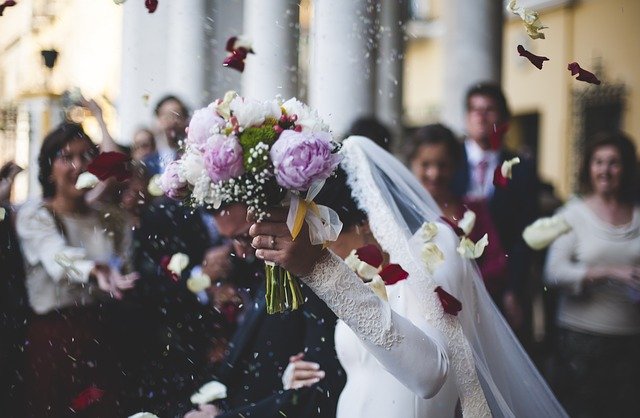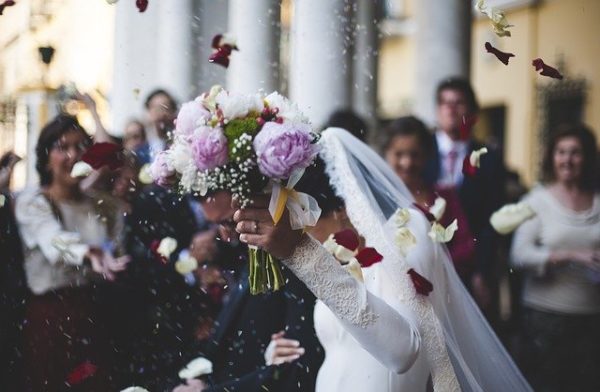 Even if you don't show symptoms of COVID-19 within the 14-day incubation period, couples all over the world are canceling their weddings in the name of social distancing.
It's not just COVID-19 that is postponing weddings. Whether it's an illness in the family or a major vendor has gone out of business, there are many reasons why it may become necessary to postpone your wedding.
If you decide it's the right decision for the both of you, follow these tips to make the process go much more smoothly.
Contact Vendors
Your first step should be to speak with all your vendors. That includes people and companies like:
Ceremony and reception vendors
Caterers
Photographers
Videographers
Wedding cake bakers
Hotels
Florists
Wedding planners
The list of people you need to talk to may be long, but it is important to speak with all of them. If you have a wedding planner, you should talk to them first. They may be able to help you negotiate wedding refunds with your vendors. By figuring out who will give you a refund, who will reschedule, and who may not be able to do either, you can better decide how to move forward.
Talk to Your Wedding Party and Immediate Family
While you're speaking with vendors, you should also be speaking with your wedding party and your immediate family. They likely have big plans that will be affected by a different wedding date. Your parents may need to speak with the seamstress about your wedding dress, while your bridesmaids may hold off on purchasing their dresses.
Speaking to your family can also help you decide how to move forward with your wedding, and they can provide you with alternatives that you may not have considered. They can also comfort you during this difficult time.
Notify All of Your Guests
Once you've had a chance to speak with your vendors, you've spoken to those closest to you, and you've committed to postponing your wedding date, it's time to notify your guests.
There are many ways to do this, but a wedding website is one of the best. Although a wedding website isn't a necessary component of your wedding, it's a quick and easy way to communicate with your guests about how you've postponed your wedding, why, and when it has been rescheduled. You can also include other information, like whether or not you've already spoken to the hotel about canceling your block of reserved rooms.
If you aren't using a website, or there are people you want to notify in a more personal way, call them directly. If there are a lot of people to contact, enlist the help of close family or your bridal party to make calls.
Decide What Your New Wedding Day Will Look Like
Postponing your wedding can be very disappointing. It's important to get yourself excited about your new wedding if you feel like you're ready to start thinking about it.
Chances are, your new wedding day will look different than you originally envisioned. For example, you may have to plan a more frugal wedding than you originally planned because some of your vendors were unable to refund your deposit. You may decide to get married during a different season, which means you may want to rethink décor, or you may decide to get married just the two of you and hold a large reception later.
Find a Way to Celebrate Your Original Wedding Date
No matter what plans you have for rescheduling your wedding, it's important that you honor your original wedding date. It will still give you something to look forward to, and it will leave you with a memory you'll never forget.
In some places, you can get legally married on Zoom, which means you could still get married on your original wedding date and schedule a reception for your extended friends and family later. Even if your Zoom ceremony isn't recognized, it can still be a great way to connect with guests on your special day.
You can plan a special date, cook a special dinner, or exchange gifts, whatever is meaningful to you and your partner.
No one wants to postpone their wedding, but sometimes it becomes necessary. If you find yourself in the difficult position of postponing your wedding, follow these tips to make it a little easier.