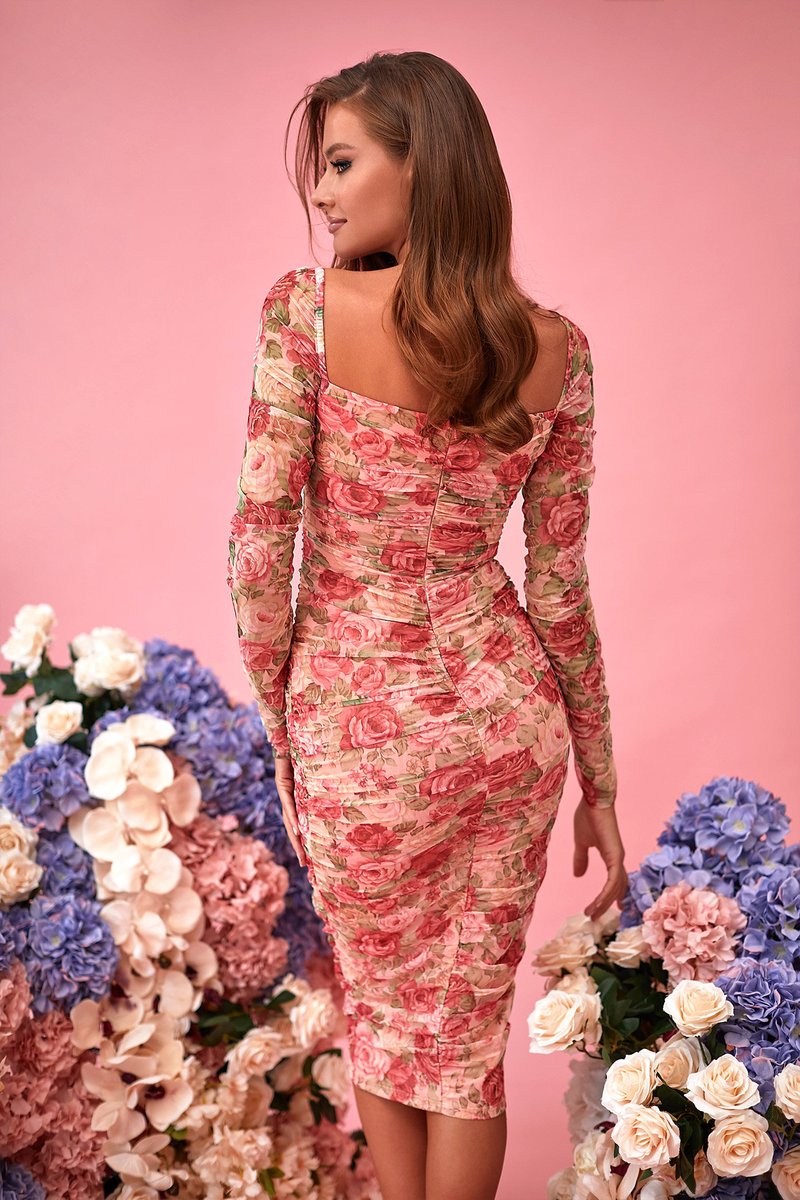 Having a collection of a few evening dresses that you know you can rely on is going to save you time and time again. No more panicking the second you get your big event invite notification, you'll rest easy knowing you've got a gorgeous collection of dresses ready for any kind of occasion. Here's a few inspirational evening dress ideas that you should take a look at investing in if you're wanting to build out your formal wear wardrobe and say goodbye to "what do I wear?" blues for good…
The white maxi
A floaty, dreamy white maxi dress is going to help you create some amazing looks time and time again. It's quite literally the perfect canvas for any kind of styling mood you might be in. Invest in the right flowing white maxi dress and you'll be able to use it as a chic and comfortable backdrop for any kind of vibe you've got going on. Colourful and fun? Check. Classic glamour? Absolutely. Bohemian spirit? Easy. Add to your accessories to always have a new look to hand.
The creative cut out
Cut outs have stolen the show this season, and it's super easy to see why! This silhouette is cool, interesting and seriously unique especially if you're heading to a formal event where you have license to go a little more individualistic with your dressing. Look for a soft pastel toned cotton mini or midi dress with cut out waist detailing to create the most beautiful silhouette that'll have you feeling totally amazing, no matter what your shape or size might be. Keep the embellishments simple to let the bold cut of your cut out dress do the talking. It's no brainer dressing done perfectly.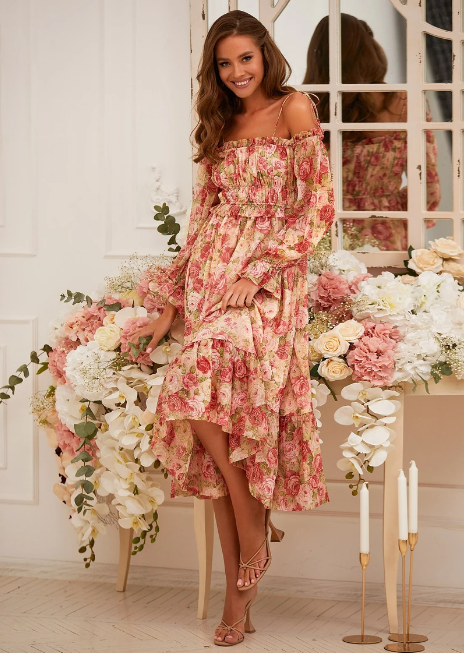 Image: Alamour The Label
The fitted long sleeve
A rouched, fitted long sleeve dress is absolutely perfect for pretty much any occasion, particularly if you pick a midi length style with plenty of stretch in there. You'll be reaching for this sophisticated, comfortable and versatile piece over and over again. Search for yours in a delicate blushing floral pattern for a feminine take on a timeless cut. Wear with anything from heels to boots, sneakers to sandals. You can also play up the formal element with traditional accessories or make it work for more casual occasions with a trusty denim jacket, whatever works for where you're headed – this dress is going to get you there!
The cowl neck gown
A cowl neck gown is just the absolute one if you want to have a majorly formal dress ready to go at all times. For when those wedding or black tie invites come around, a cowl neck gown is going to save you every time, promise. Look for a column style with subtle waist detailing to pull you in and create a beautiful hourglass silhouette. Your dress' neckline should scoop to where you're comfortable and make you feel elegant and alluring. This is a timeless gown style and one that you really can depend on no matter how formal the affair.
The Little Black Dress
Come on, every woman needs a Little Black Dress somewhere in her wardrobe! This has been a firm fashion staple for a century, so maybe it's time you grabbed one if you haven't already! Look for your favourite silhouette and length to bag a black dress that you're really going to love reaching for, long term. This is one you're going to want to invest in, because there's no way it's going out of style any time soon and you want to be able to reach for it for, well, forever.