After months of weighing the pros and cons, you finally have a decision—you're going to find a hair salon in Colorado Springs and change your hairstyle. You believe that this decision is the key to boosting your confidence, concealing your age, and improving your overall look.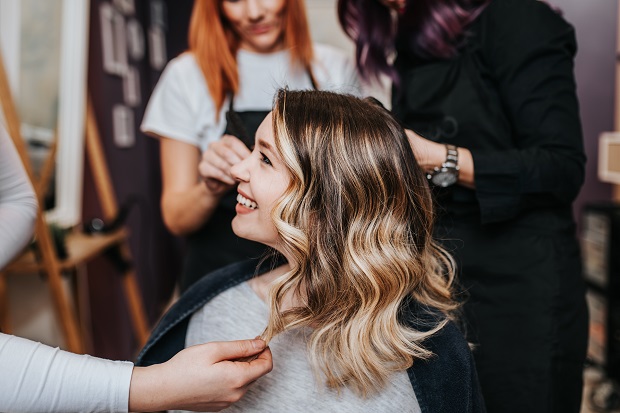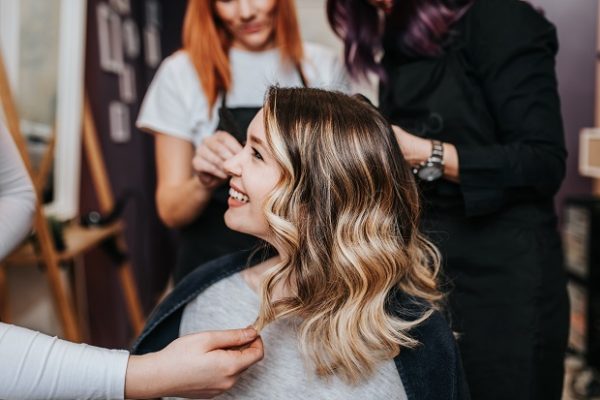 However, choosing a fabulous hairstyle is easier said than done. This decision is tough because there are countless hairstyles available for men and women today, and the pressure is on as you can't always redo what the hairstylist has done to your hair.
To ensure that you'll end up with the best style, consider the following tips from the best hair salons Colorado Springs:
Consider Your Face Shape
Before you start looking for hairstyles, consider your face shape as the same hairstyle will look different depending on the face shape. For example, bangs will look good on oblong faces as these create the illusion of fullness on the sides, balancing out narrower face shapes. Conversely, getting bangs isn't the best option for square faces as these will over-emphasize the sharpness of the corners of the face, making it look bigger and wider.
According to a hair salon Colorado Springs, here are some of the best hairstyles depending on your face shape:
Square faces: Go for side-sweep shoulder cuts, layered medium cuts, or face-framing bobs. These hairstyles soften angular features, which can mellow the shape of the face.
Oval faces: Shag cuts, curtain bangs, and long layered cuts flatter this face shape. Generally, all hairstyles work well with oval faces, so if you have this shape, don't be afraid to have some fun trying out trendy hairstyles!
Oblong faces: Some of the best hairstyles for oblong faces are curly shag, Birkin bangs, and side-parted shoulder cut. A fringe also works well for this face shape as it covers the forehead and makes a face resemble the proportion of an oval face.
Heart-shaped faces: People with heart-shaped faces can effortlessly rock a jaw-length bob cut, textured shoulder cut, and side-swept bangs. These hairstyles highlight the chin and balance the narrowness of the face.
Round faces: A layered lob is the best hairstyle for round faces. Asymmetrical cuts and side-swept bangs are also runners-up as these hairstyles elongate the face shape.
Assess Your Hair Texture
The next thing you should think about when choosing a hairstyle is the texture of your hair. It is crucial as the texture of your hair can influence whether a hairstyle will look good on you.
When taking hair texture into account, consider the following:
Fine: If you have fine hair, layering is your best friend.
Medium: For medium textured hair, a variety of lengths is ideal.
Thick: Adding layers will make it very easy for you to style your hair every day.
Think About Your Lifestyle
When choosing a hairstyle, don't forget to think about your lifestyle. It is usually the most overlooked factor as people disregard the need and importance of maintaining their new hairstyle. You won't enjoy your new hairstyle if it looks different days or weeks after visiting the hair salon.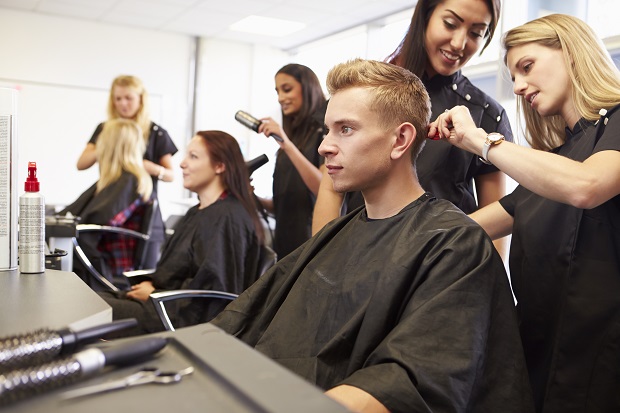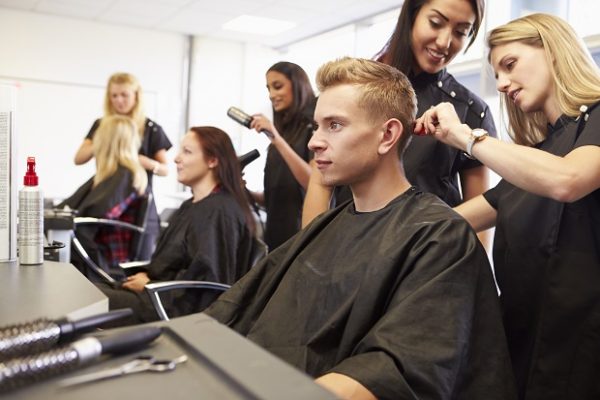 Before choosing a hairstyle, experts in Colorado Springs recommend thinking about your lifestyle first. Do you have the luxury of styling your hair every day before leaving the house, or are you always on the go? Are you willing to invest in various hair care products to maintain your hairstyle? Ask yourself these questions first before you book an appointment in a hair salon.
Assess The Skills And Experience Of The Stylist 
The success of the hairstyle you pick depends on the skills and experience of the hairstylist. Even if you choose a hairstyle appropriate to your face shape, hair texture, and lifestyle, if the hairstylist isn't capable, you'll likely end up with a hairstyle different from your expectations.
Don't take chances and schedule consultations with the hairstylist you're eyeing to hire. Most hair salons in Colorado Springs offer free consultations, allowing you to assess which hairstylist can give you the hairstyle you want.
During the consultation, make sure to ask about the skills and experience of the hairstylist. You should entrust your hair to someone who has years of experience styling different hair textures and can achieve the hairstyle you want.
Start Looking For The Best Hair Salon
Now that you know what to consider when choosing a hairstyle, you start looking for a hair salon in Colorado Springs. Ideally, you should pick a hair salon with positive reviews from previous customers and has experienced hairstylists. A hair salon with these qualifications will give you peace of mind knowing that you'll leave the establishment with the best hairstyle!