Nowadays brides are everything but traditional. They tend to be unique, and one good way to do that is to overpass the tradition and instead go for some bolder and more courageous variant. Brides to be that dare to forget the tradition and make a statement on their most important day on life always go for more color. They change the traditional white wedding dress with colored wedding dress. That is why nowadays more and more wedding gowns designers make whole collections of colorful wedding dress that become more and more popular. A lot of future brides decide for an unusual wedding dress and that is why on weddings these days we can see color, patterns and a lot of prints.
Unusual wedding dress give  the bride to be chance to be who she really is without having to follow the crowd and be limited by tradition. Short wedding dresses are also one variant of nontraditional wedding dresses.  Have you ever imagined walking down the aisle wearing red or blue dress?  Now, a lot of brides practice that. They choose vibrant colors, full with passion, love and life. They choose patterns and prints that best describe their personality. In the gallery below we have selected the ones that have attracted our attention the most.
Scroll down the page and you will get inspiration from some of the most eye-catching nontraditional wedding dresses for a dream come true wedding fairy tale. Every bride deserves to feel herself on her most important day, so if you do believe you are not a really traditional type of person, here is the best choice for your magical day.
1.A blue floral wedding dress with thick straps and an A-line skirt is a romantic idea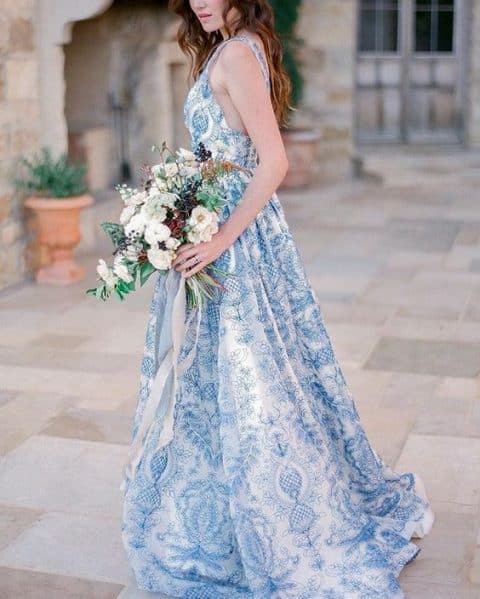 source
2.A grey wedding gown with black lace appliques and an A-line skirt with a train for a Halloween bride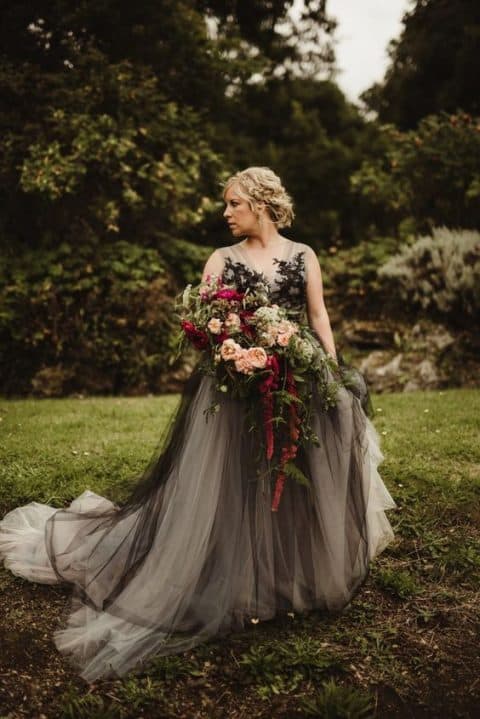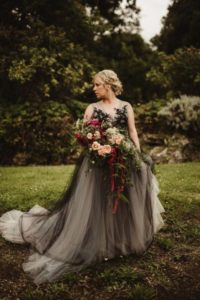 source
3. A navy strapless wedding dress with a heavily embellished bodice for a galaxy-inspired wedding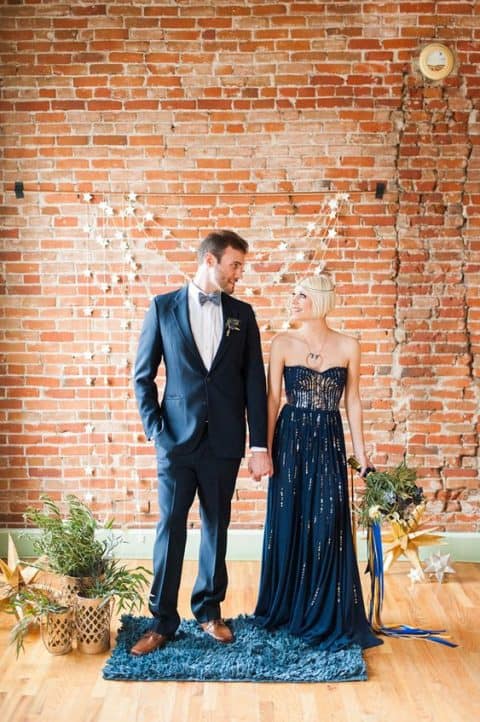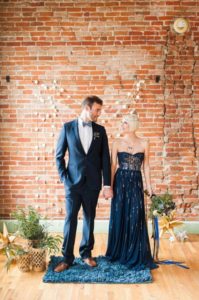 source
4. A neutral wedding gown with sheer parts and an embroidered and embellished bodice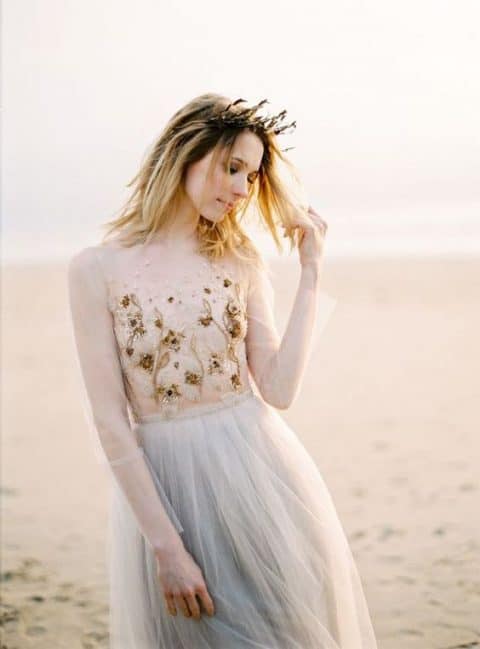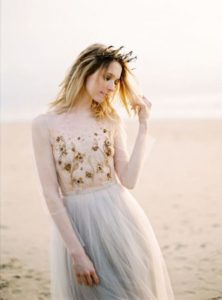 source
5. A sheath wedding gown with colorful embroidered flowers and lace appliques on the top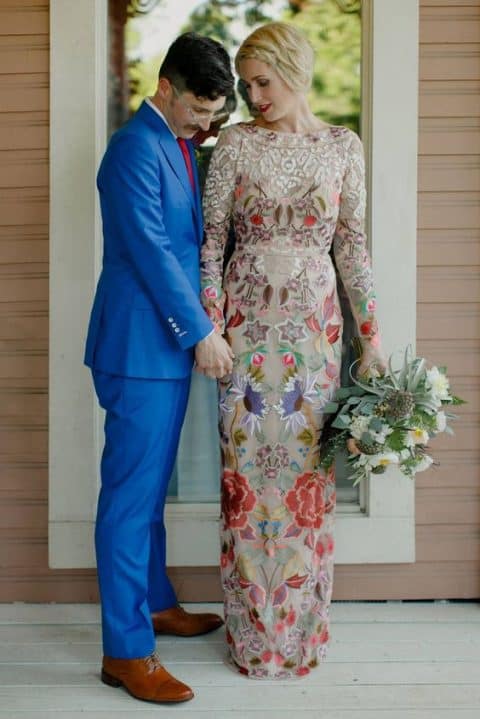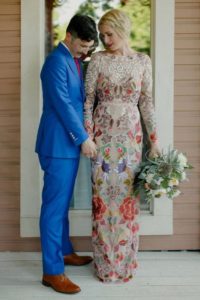 source
6. A unique pleated wedding gown with a high embellished neckline and an additional statement necklace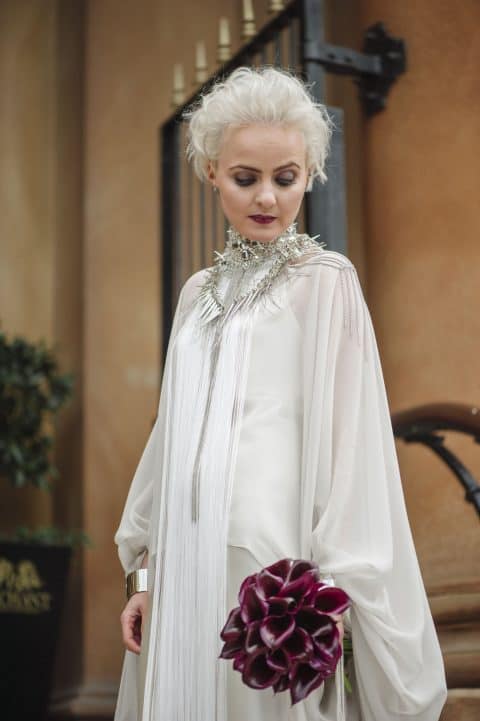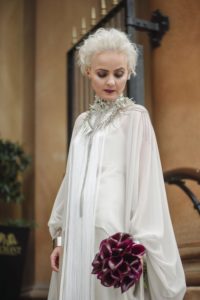 source
7. Avibrant yellow wedding dress with a high neckline, short sleeves and a front slit for a tropical bride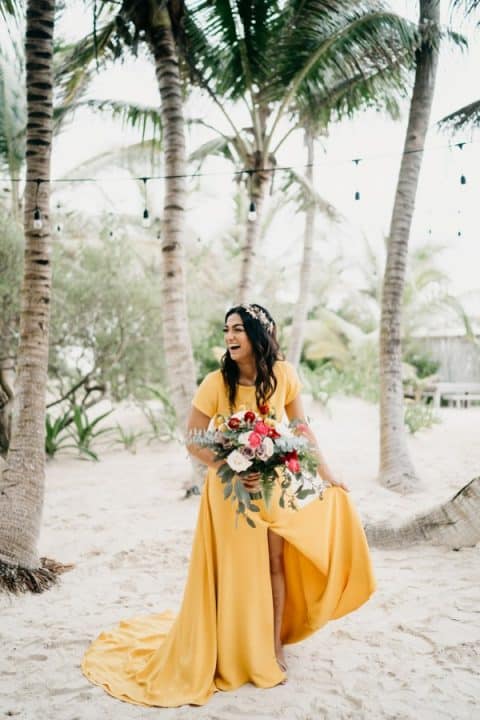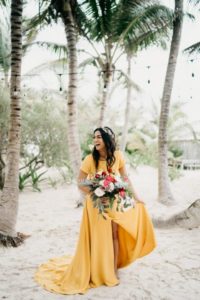 source
8.An eye-catchy wedding dress with a semi sheer windowpane bodice, lace appliques and an asymmetrical skirt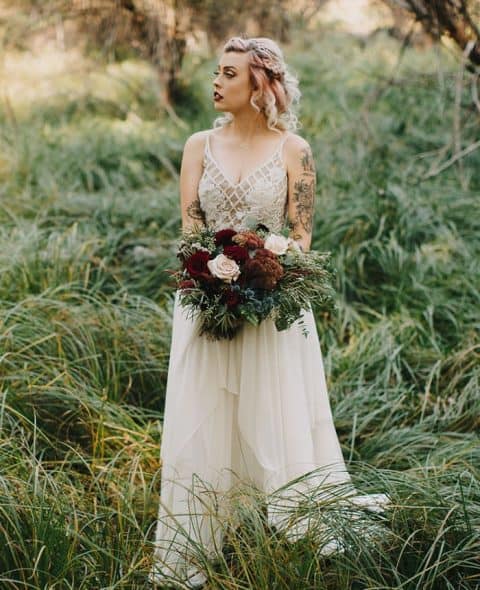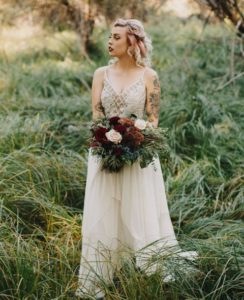 source